When the sun is shining, usually I'm only hungry for one thing, fish. Preferably served with greasy chips wrapped in newspaper, smothered in salt and vinegar while being sat on a beach in the sun. As it's only February and fr-fr-fr-eezing cold we decided on taking a walk along the beach to Bournemouth for seafood at The Crab restaurant.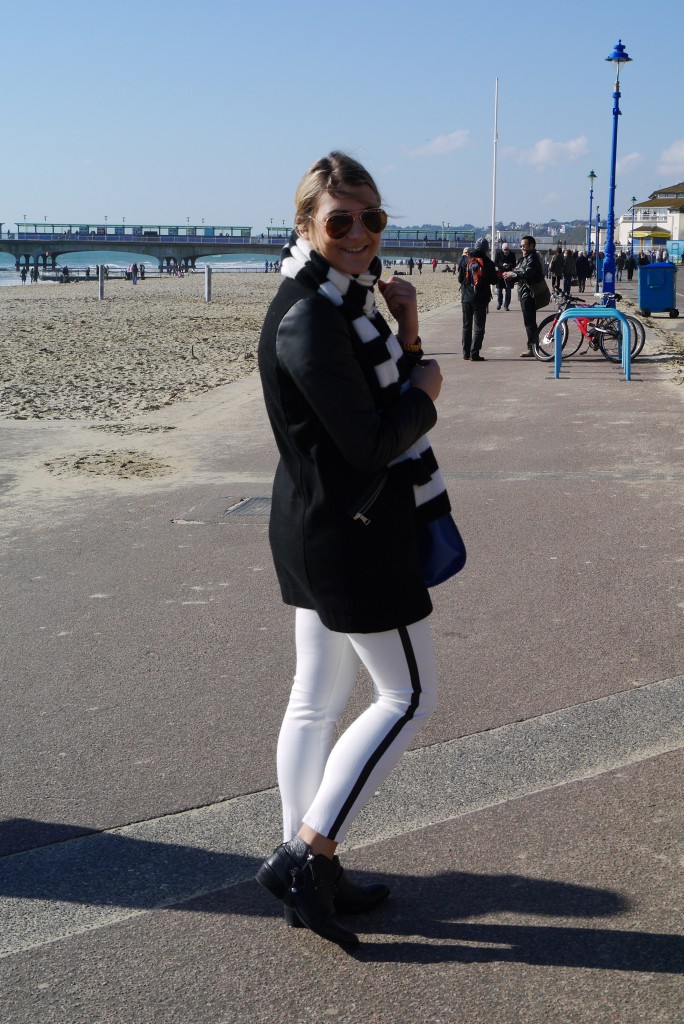 Despite the clear blue skies (for the second day running might I add) the air was fresh. I wanted a little bit of spring in my outfit so went for my current obsession, stripes, and lots of them. I'm like a walking stripe these days, I literally cannot get enough! I bought these white jeans from Zara last week and have been living in them ever since.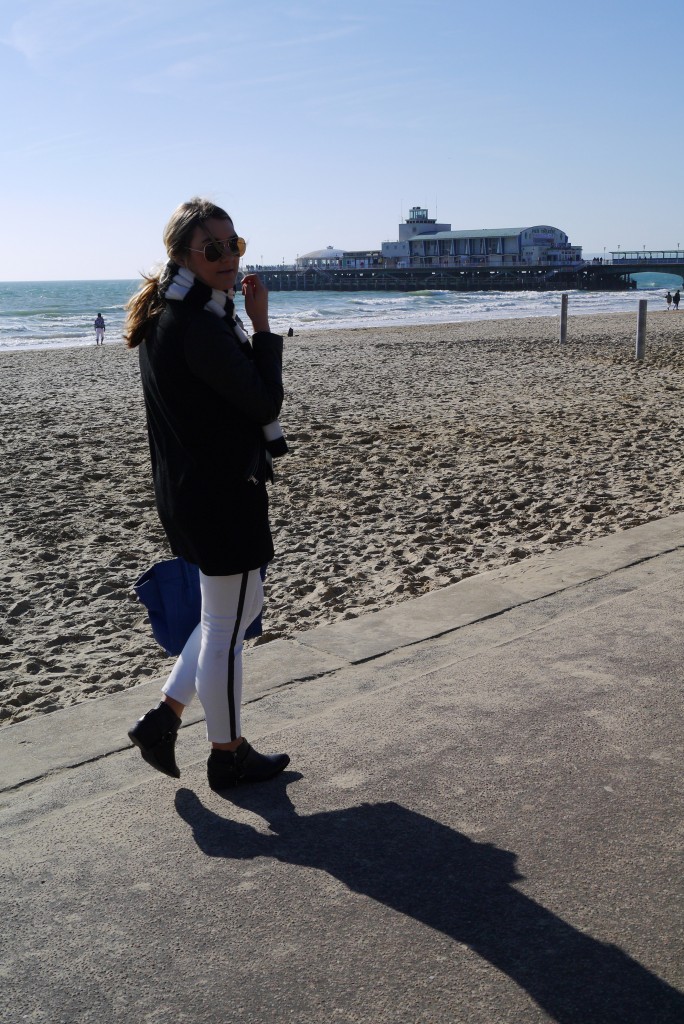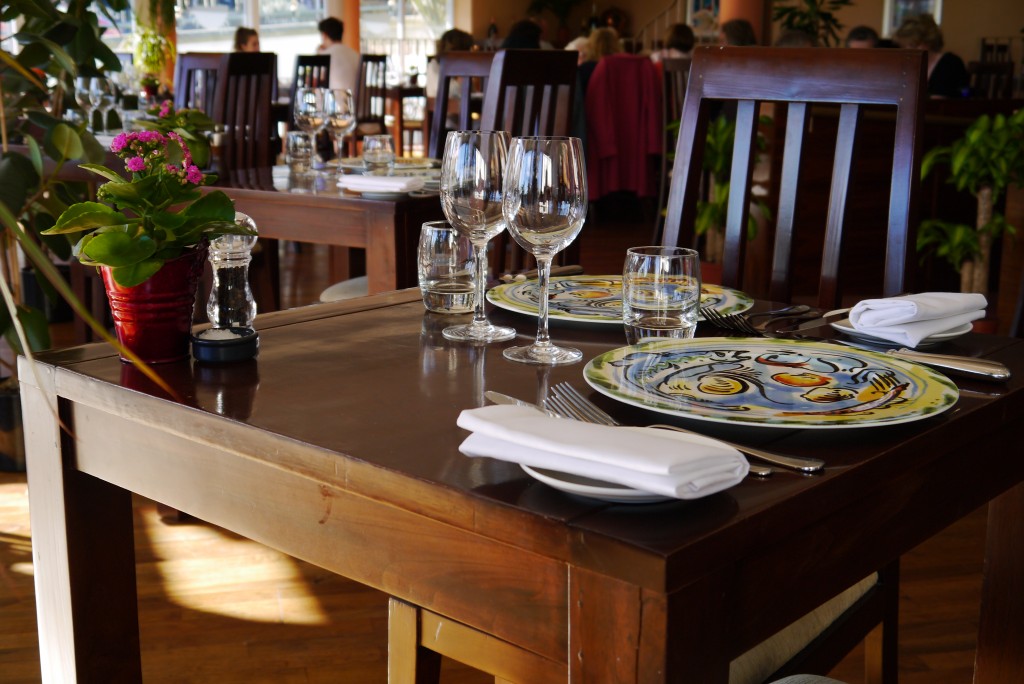 The Crab is perched on the hill of Pier approach opposite the BIC. On a sunny day, the sun beams through all the windows surrounding the restaurant and almost every table will have a sea view, albeit a glimpse but something's better than nothing right?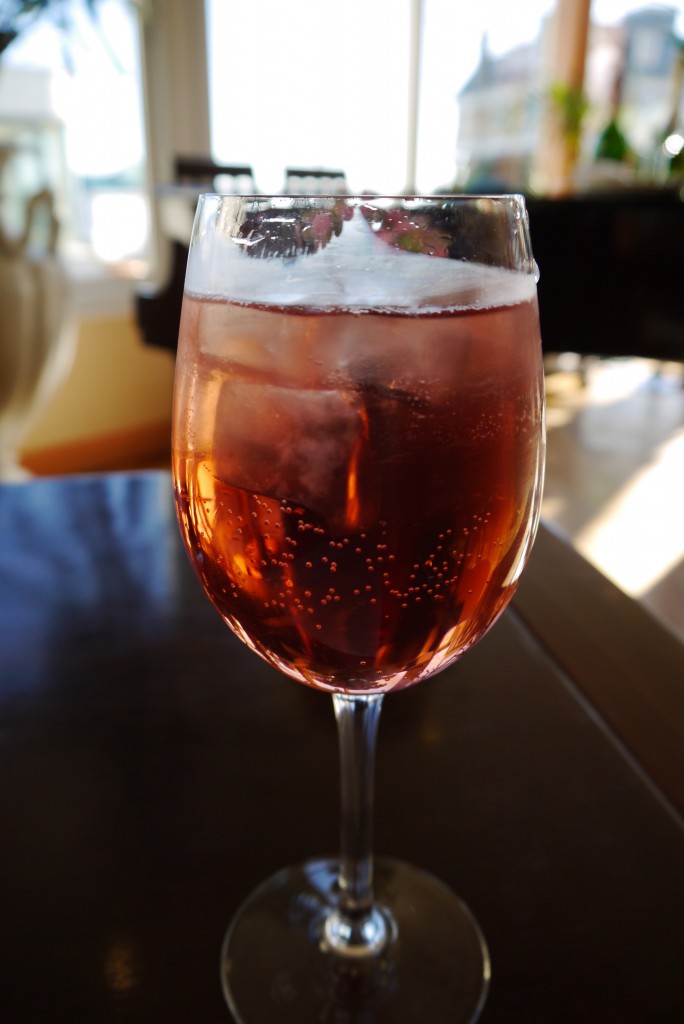 Our table was perfectly positioned with views of the merry-go-round outside the pier and the waves crashing into the beach. I ordered my favourite tipple, an ice cool glass of Zinfandel. We choose from the a la carte menu which had a nice selection of locally sourced meats and fish.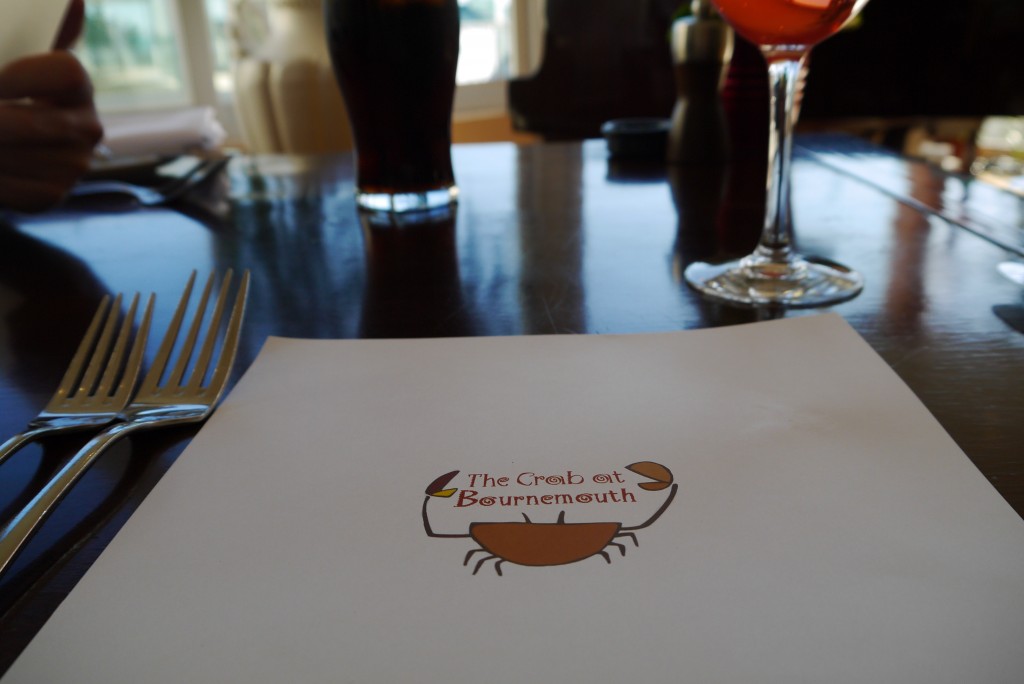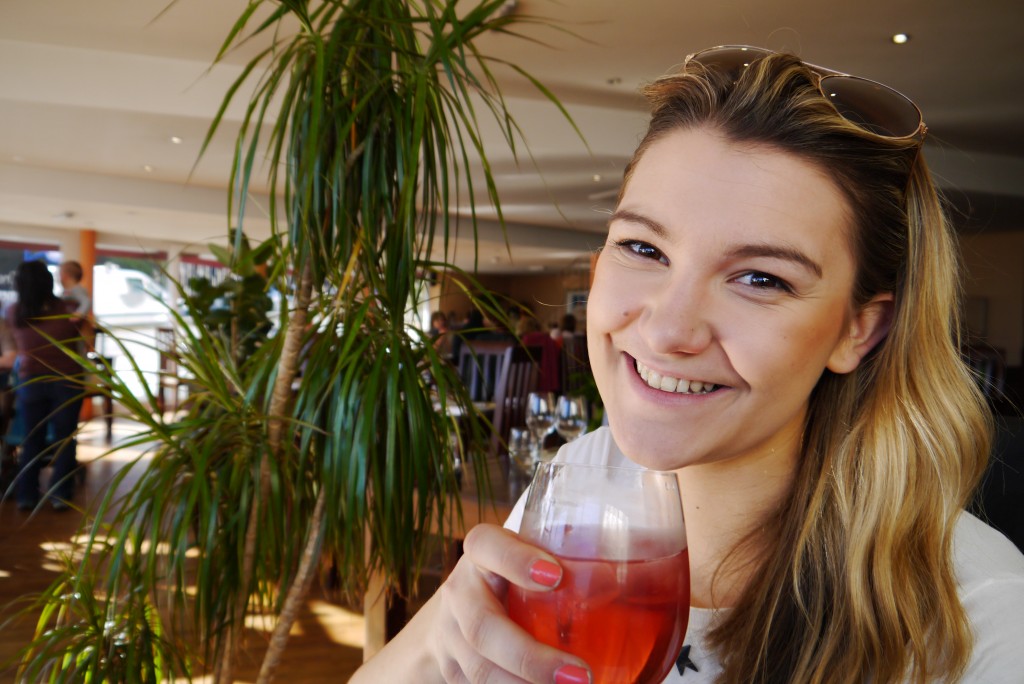 Homemade breads and spreads were bought to the table, which was lucky because we were starving (I'd skipped breakfast for this!). We sat and enjoyed the views and warm atmosphere which filled the room.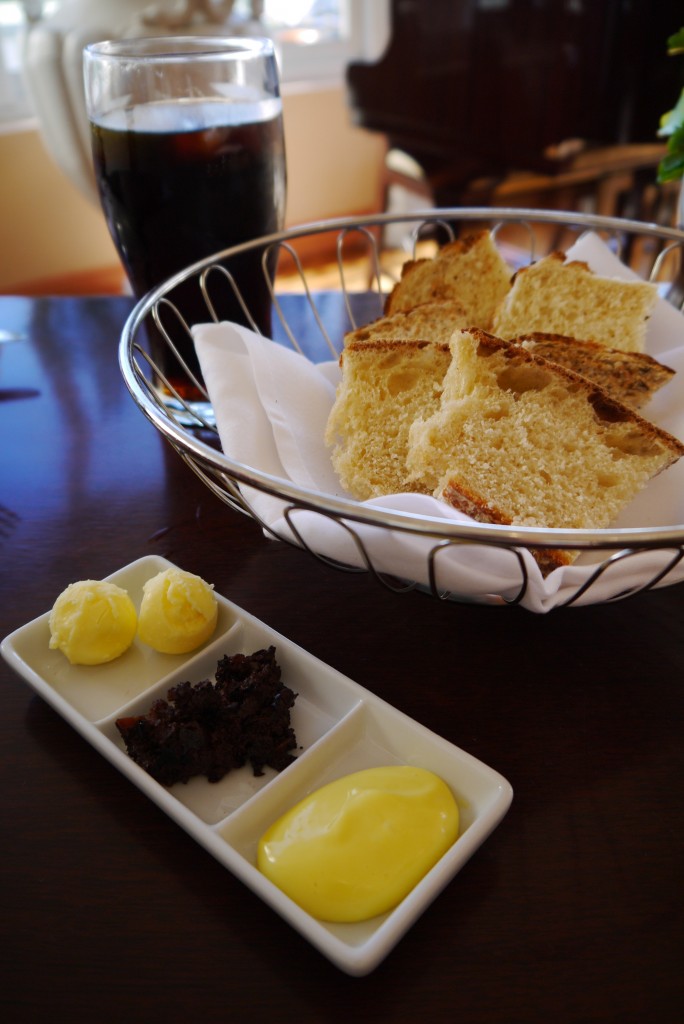 Then, with need of some musical introduction, out came the crab from The Crab. It looked magnificent.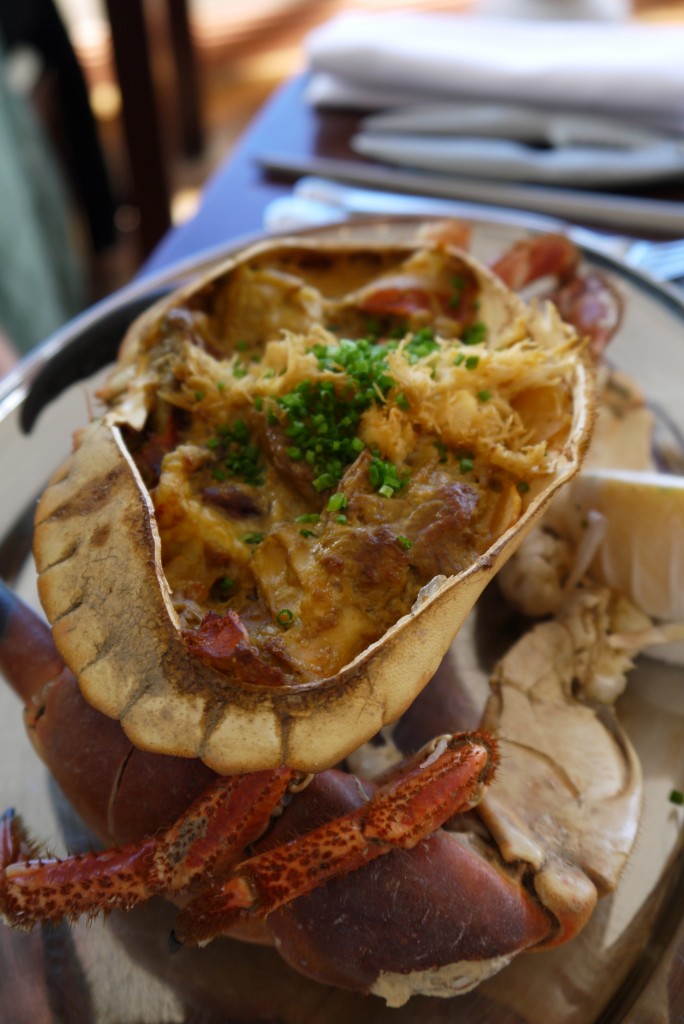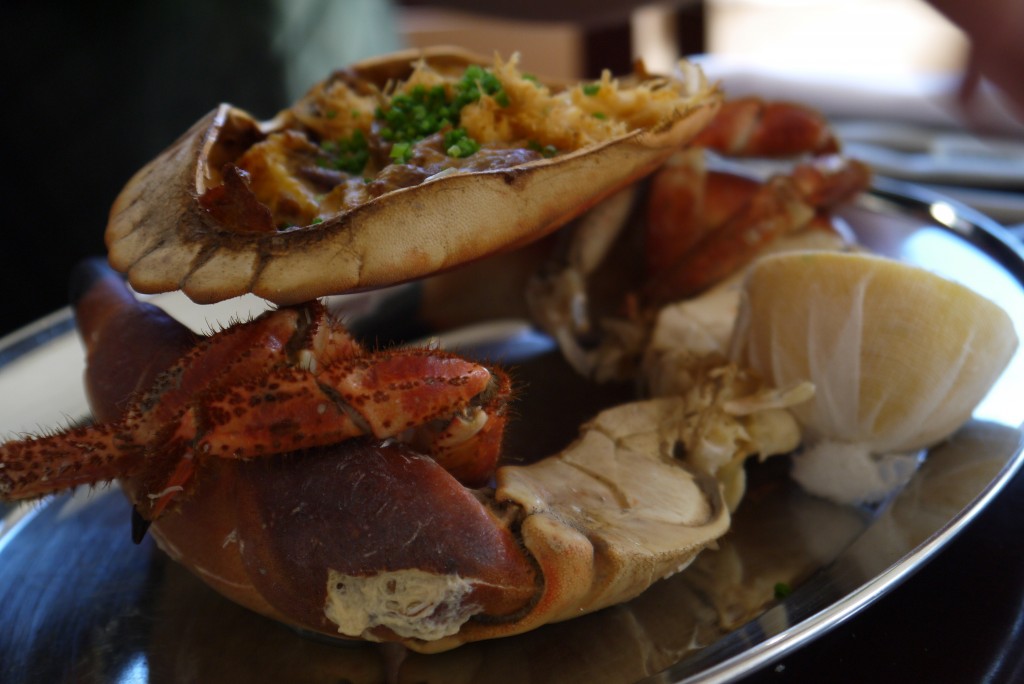 Unfortunately it wasn't mine. I'd ordered the "Posh" fish and chips which certainly did not disappoint either.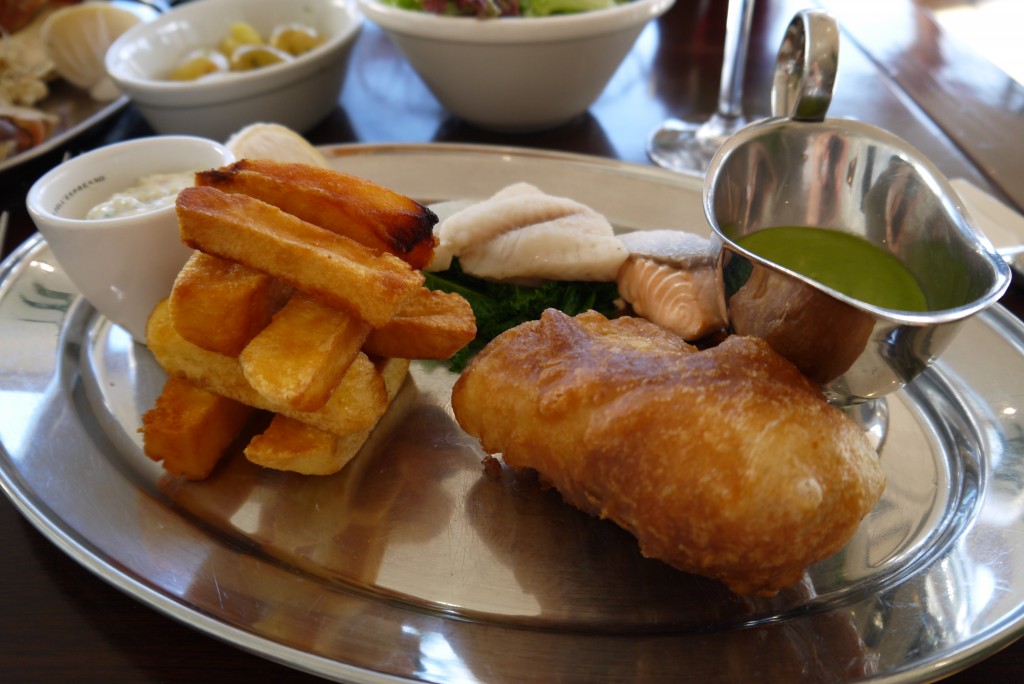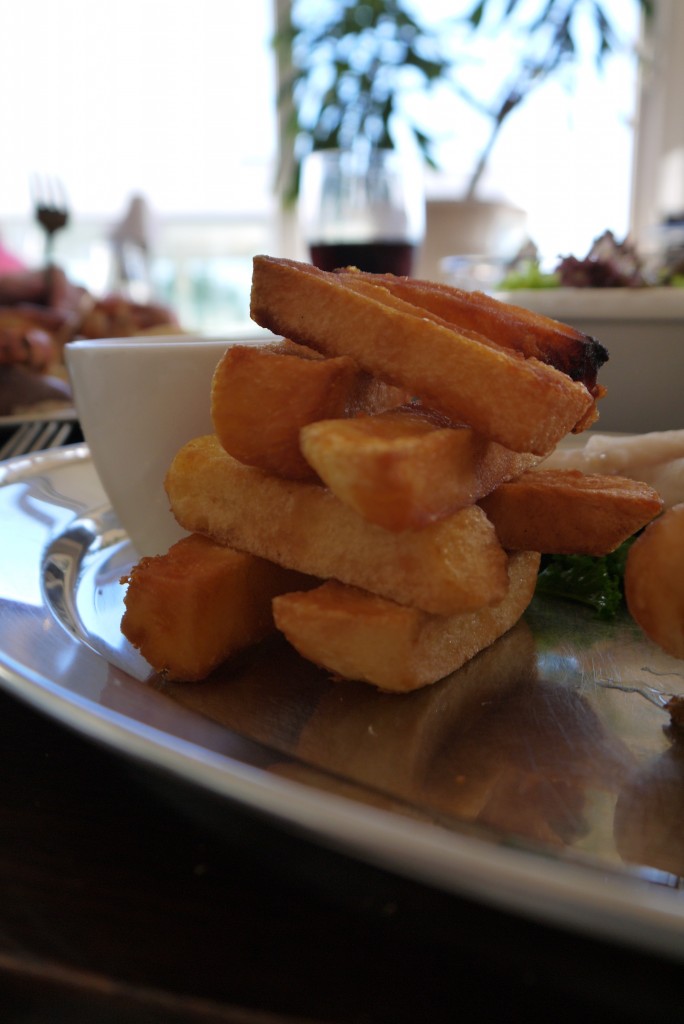 A fillet of crispy, juicy battered cod, a stack of posh chips, a puree of mushy peas, a mini fillet of salmon and mackerel and homemade tartare sauce.  Dee-vine.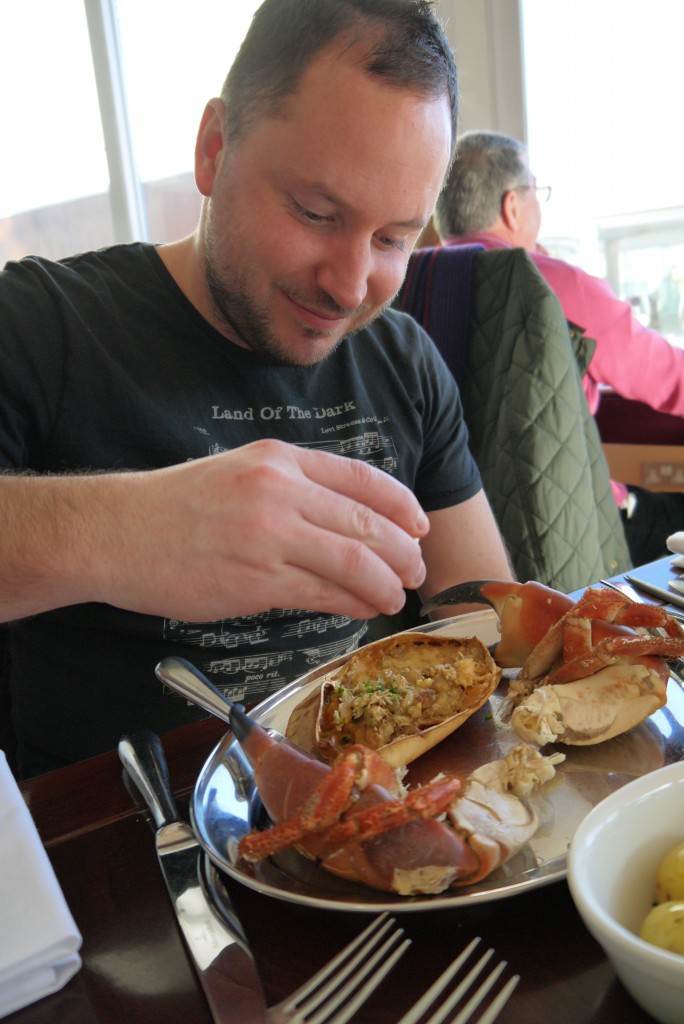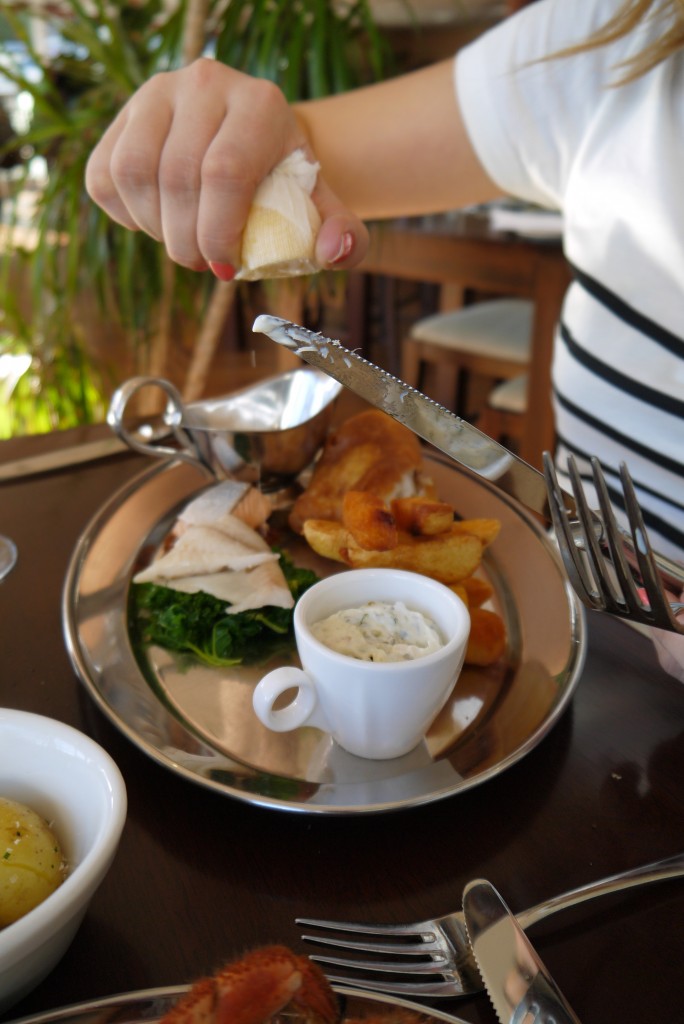 We loved these little coats for the lemons. Genius idea. Am I behind in this ingenious solution or are they a new thing? Either way they were totally awesome.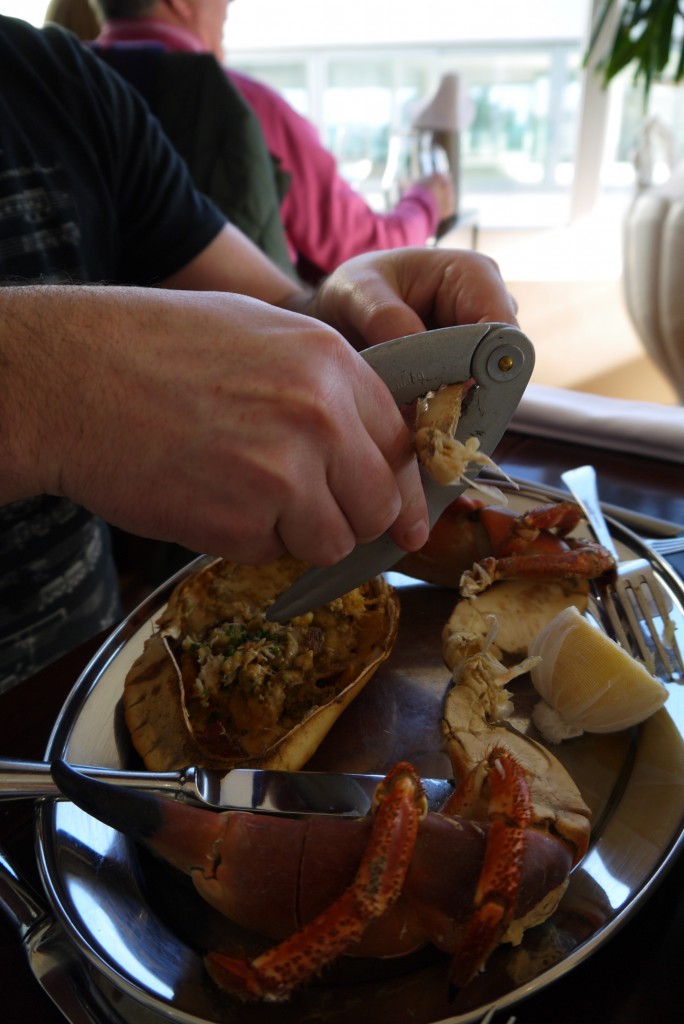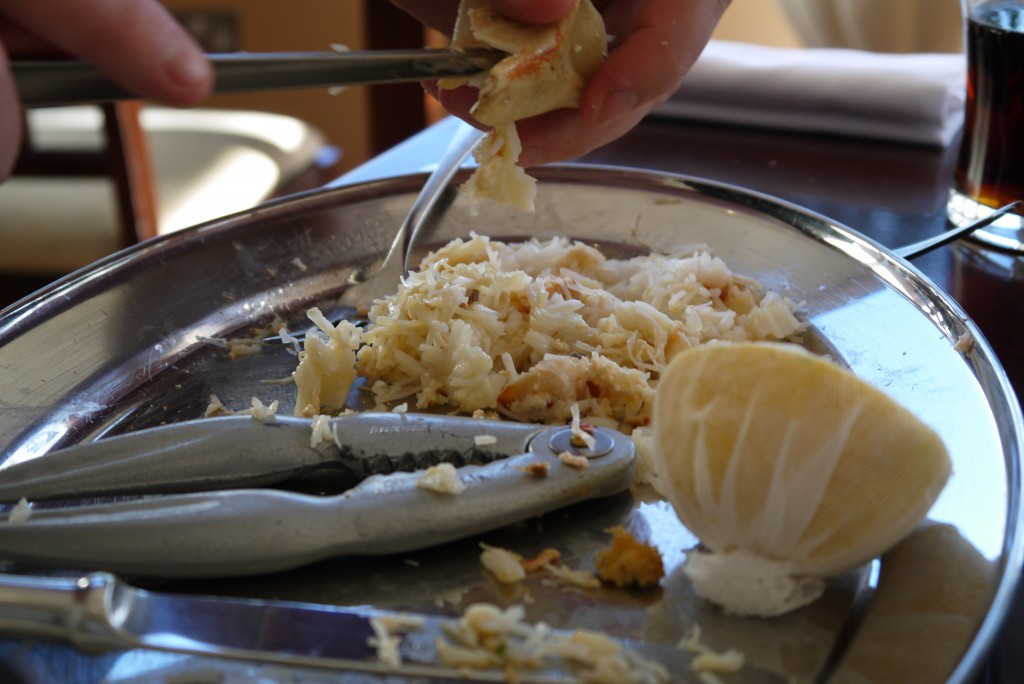 Scott got cracking with the crab.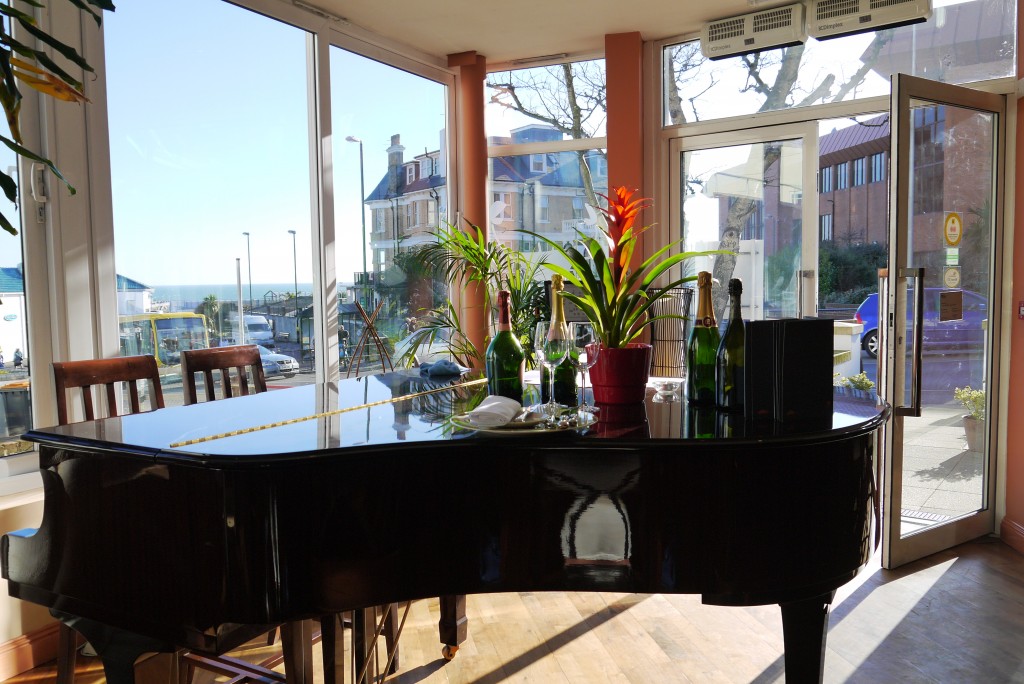 And we sat in silence for almost 5 minutes while we started devouring our dishes. Everything was wonderful and the crab particularly was amazing served with a garlic thermador.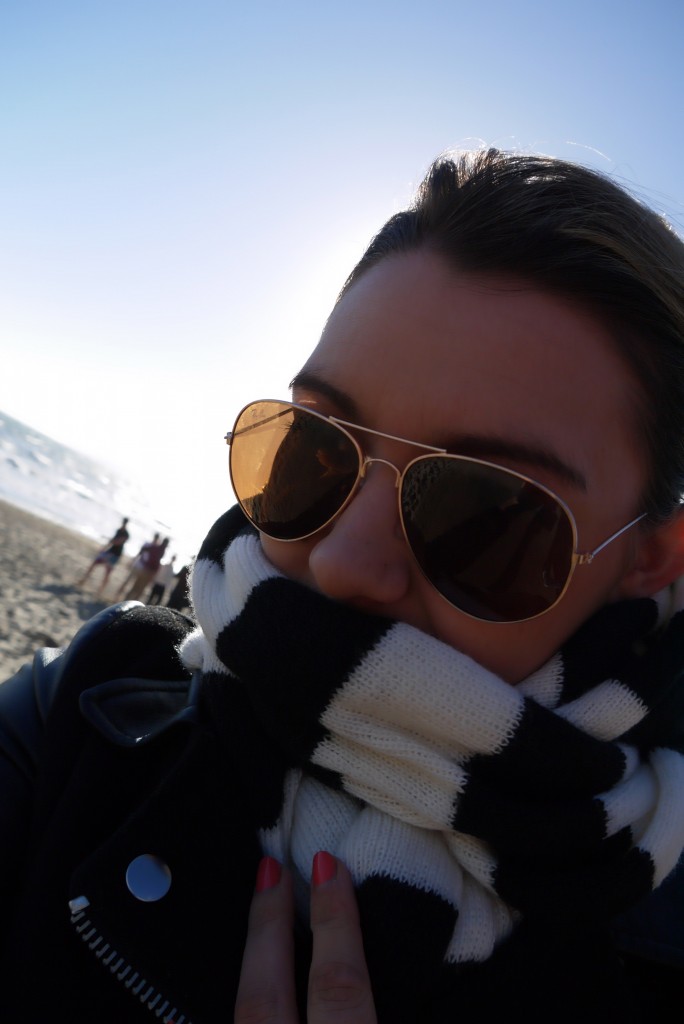 After lunch we battled the elements on the walk home. Don't be deceived, it was horrendously windy and bitterly cold so I wrapped myself in my super long H&M scarf and waded through what felt like a sand storm. Roll on Summer!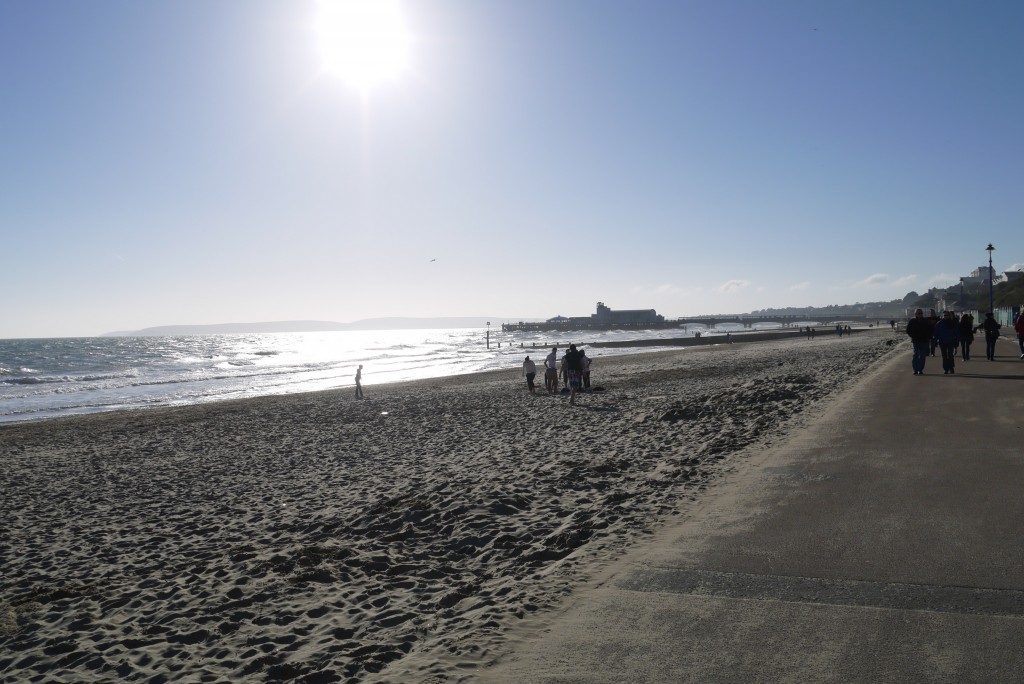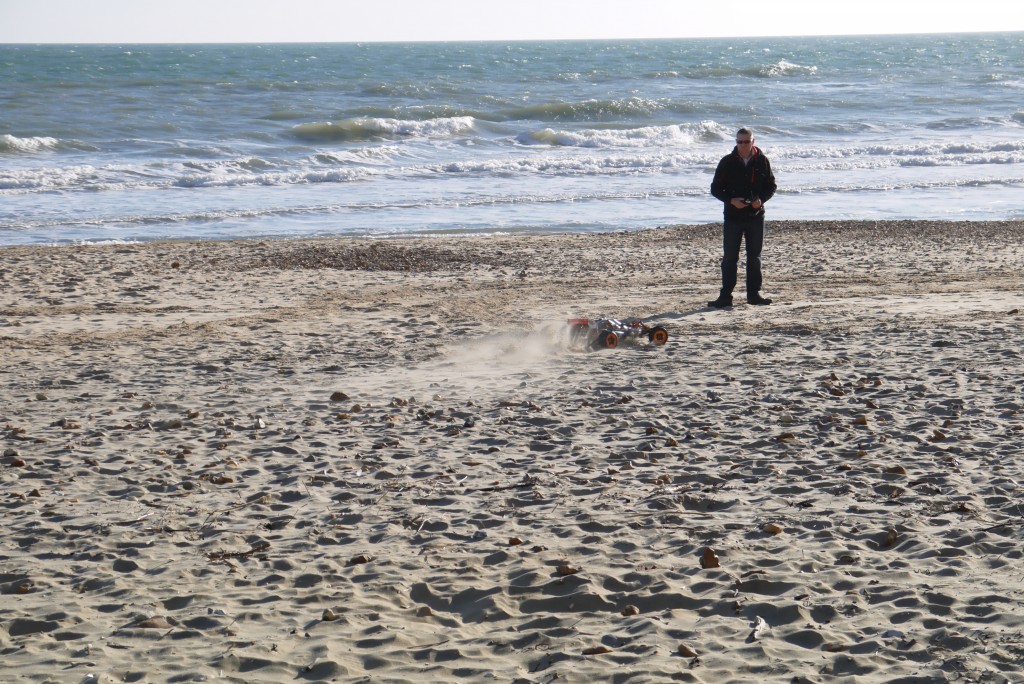 The only thing that took the pain away from the bitter wind pounding on your ears was this guy playing with the coolest remote control car on the beach. It most certainly made the walk more enjoyable!
You can find the various menu's for The Crab here and they take online booking here! If you're lucky, you may even find a table with 50% off at Table Pouncer. What are you waiting for, get fishing!