Since moving into our new house, I've been picking up small accessories here and there to add the personal touch to our new home. Saving for larger projects like new doors, flooring and blinds seem to take priority over raiding the isles of Home Sense for lamps and furniture, but I have been naughty and picked up a few bits when I've seen them.
First up, the kitchen. If you follow me on Pinterest, you'll notice I have a slight obsession with anything blue when it comes to kitchen accessories. Lucky for me, Home Sense have had a wonderful selection of unique "blue" items recently, so I always come back with arms full of plates, vases, bowls… I could go on. This was also the first room in the house that I painted, and finally finished at 8pm on New Years Eve!
So here are some of my favourite items from my beautiful kitchen.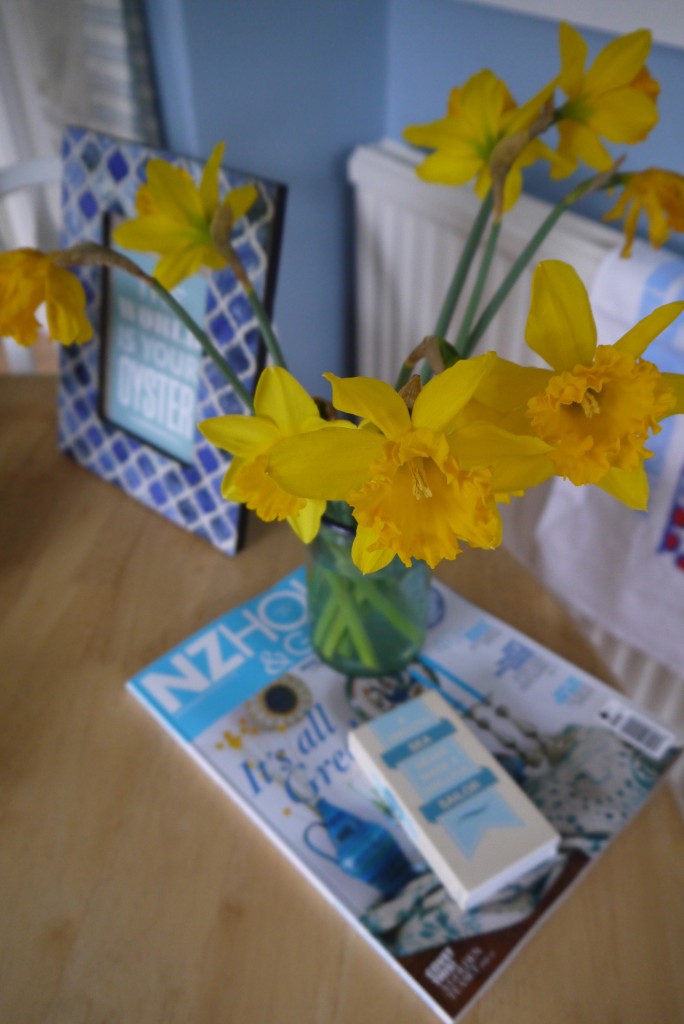 Daffodils from my garden :: New Zealand House & Garden :: A Smooth Sea Never Made a Skilful Sailor Matches (bought in New Zealand) :: Photo Frame Home Sense :: Kitchen Paint "Lulworth Blue" Farrow and Ball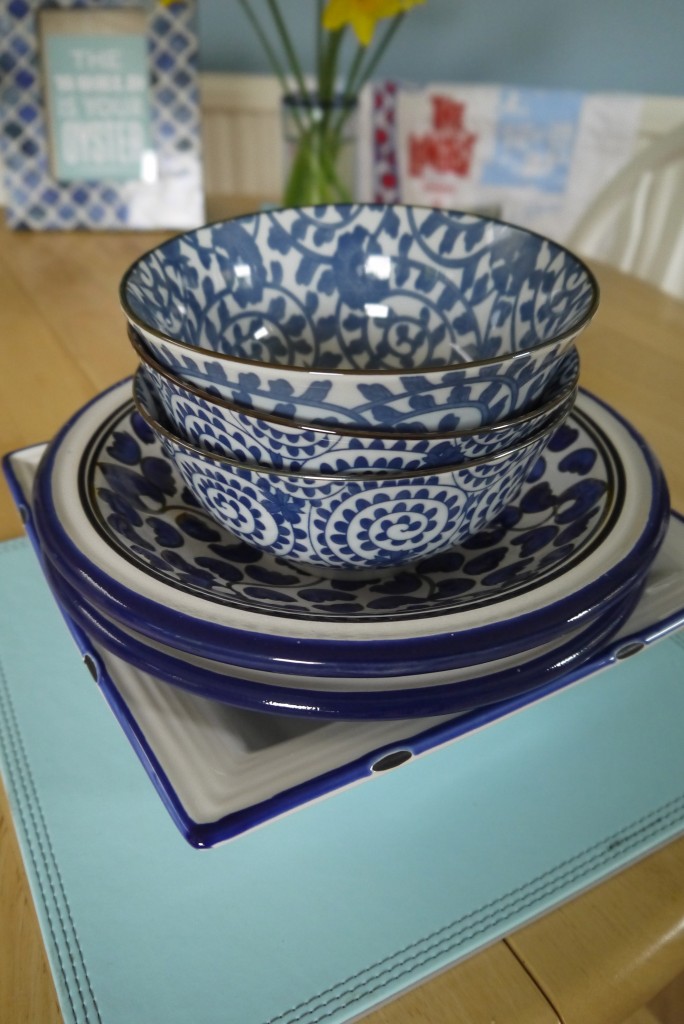 Selection of blue bowls from Home Sense :: Leather look placemats from Next (sale)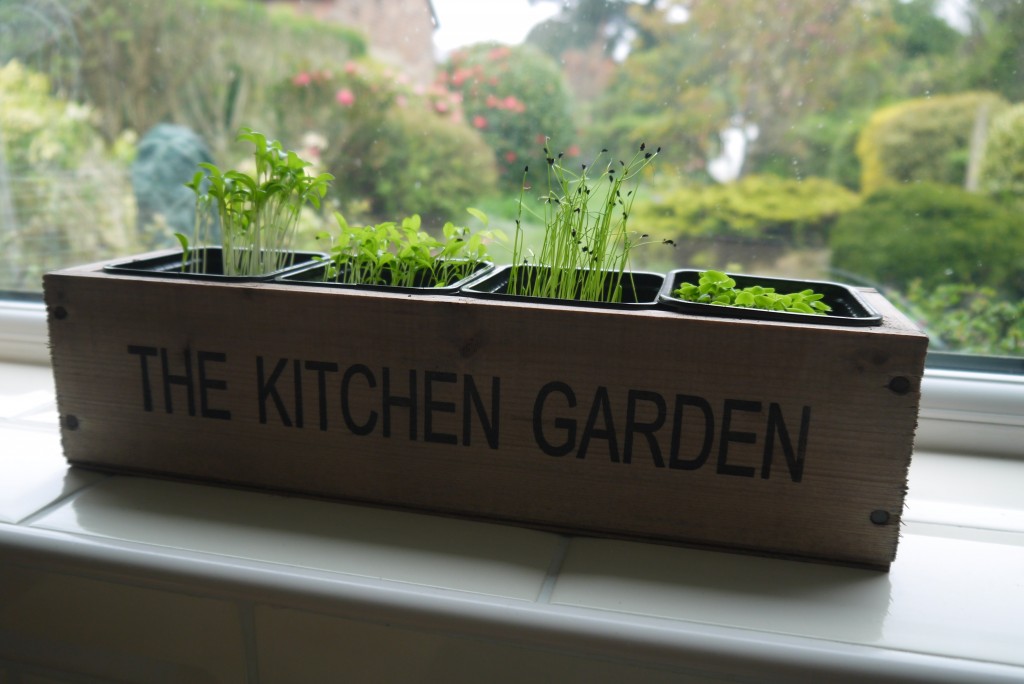 My favourite birthday present from Scott, my Kitchen Garden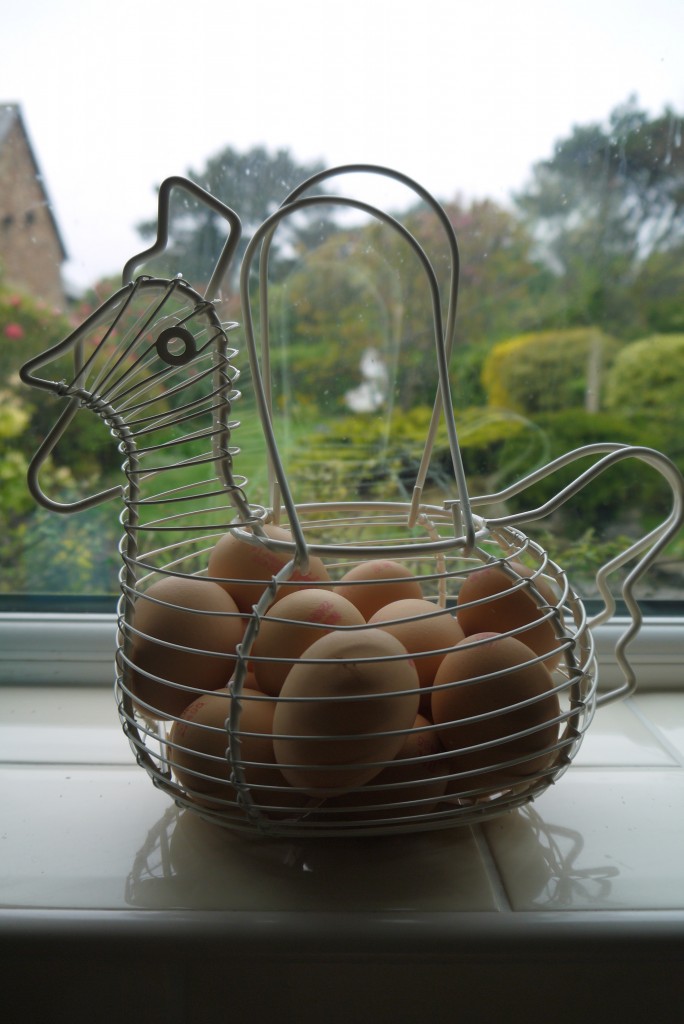 Mr Egg from Home Sense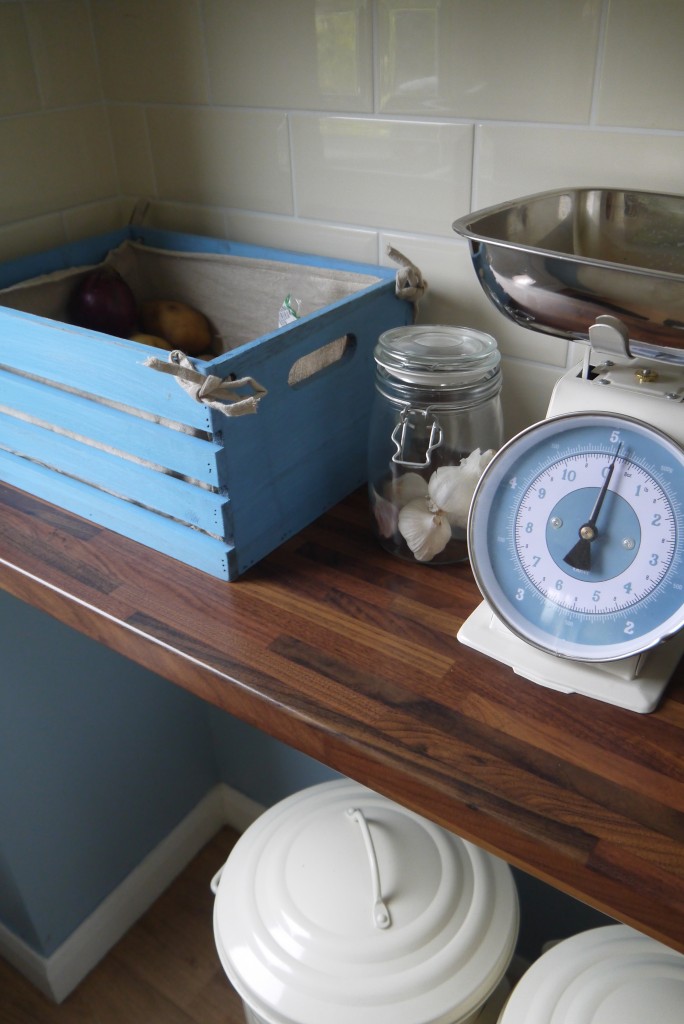 Jamie Oliver Scales :: Veggie Crate from Home Sense :: Habitat Cream Dustbins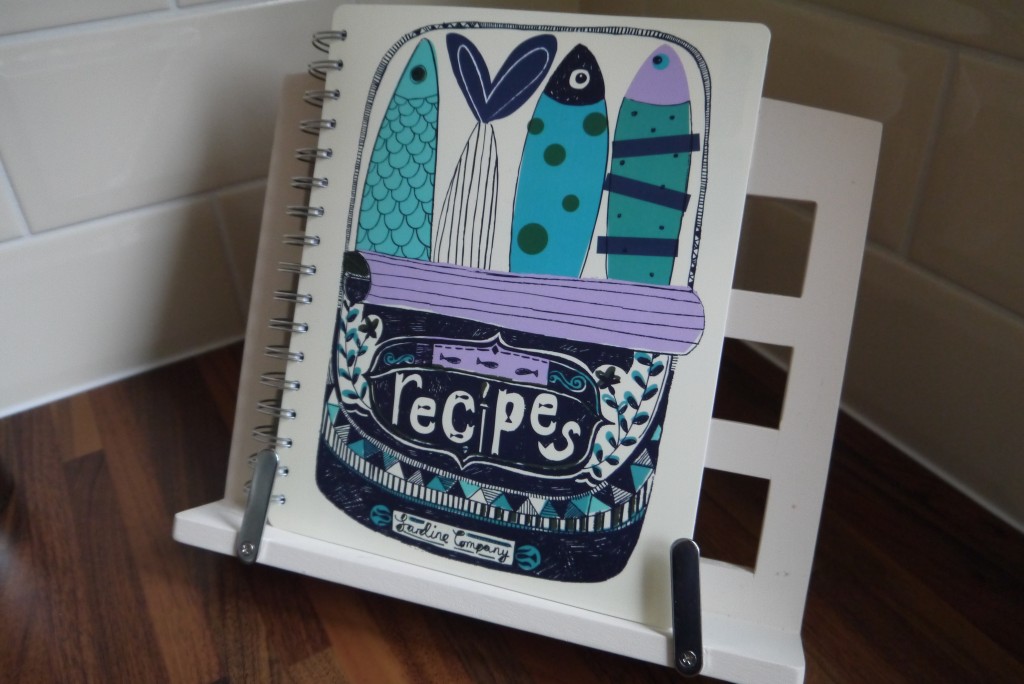 Recipe Memo Book from Paperchase :: Recipe holder from TK Maxx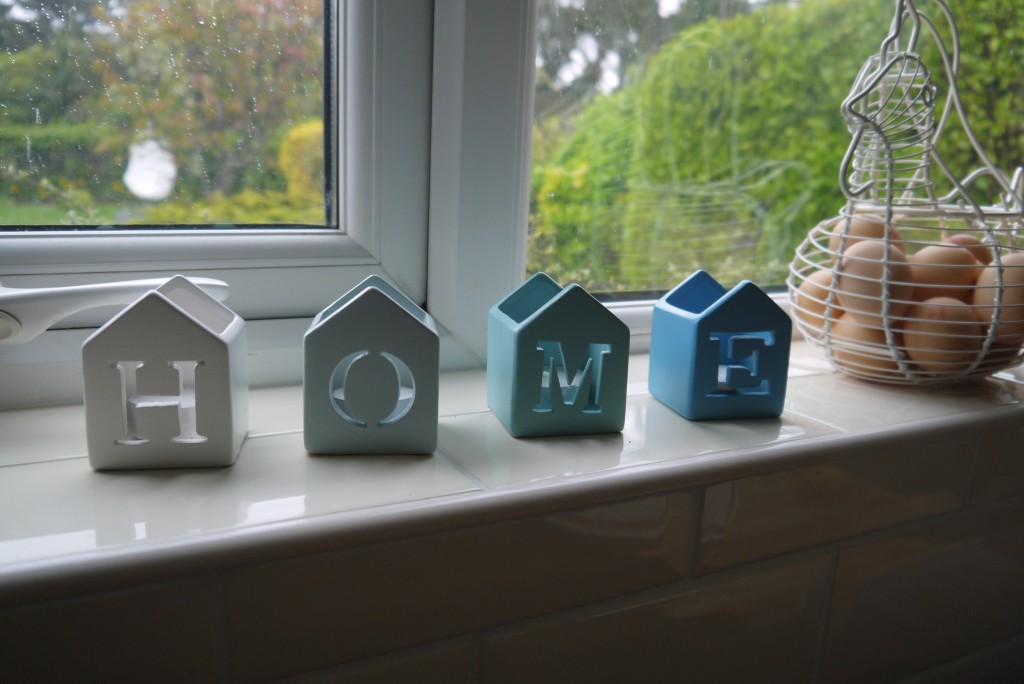 HOME Candles from the beautiful Freya over at NorseSouth
Next up, our bedroom. The whole house needs new carpet and flooring and now we are expecting a baby, that's been put on the back burner. So instead we've decided to fill the bedroom with decorations including a brand new bed and some luxurious bedding, some new bedside cabinets and a new window seat. The huge built in wardrobes will have to stay for now, but here's some of our new purchases.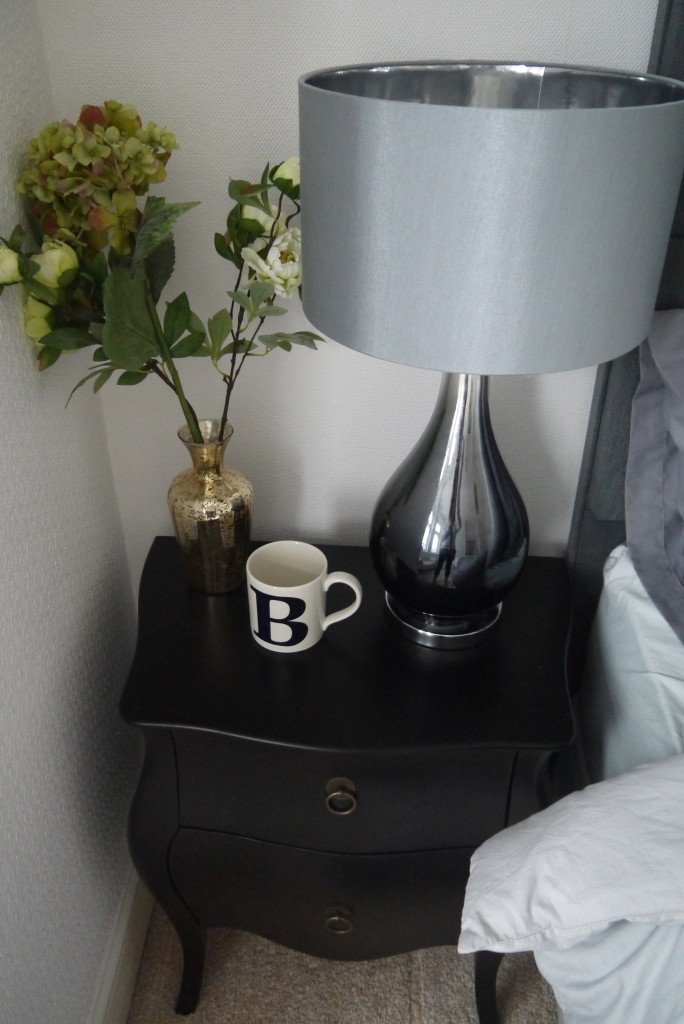 Bedside Tables from MADE.com :: Lamps from Next (sale) :: "B" Mug Marks and Spencer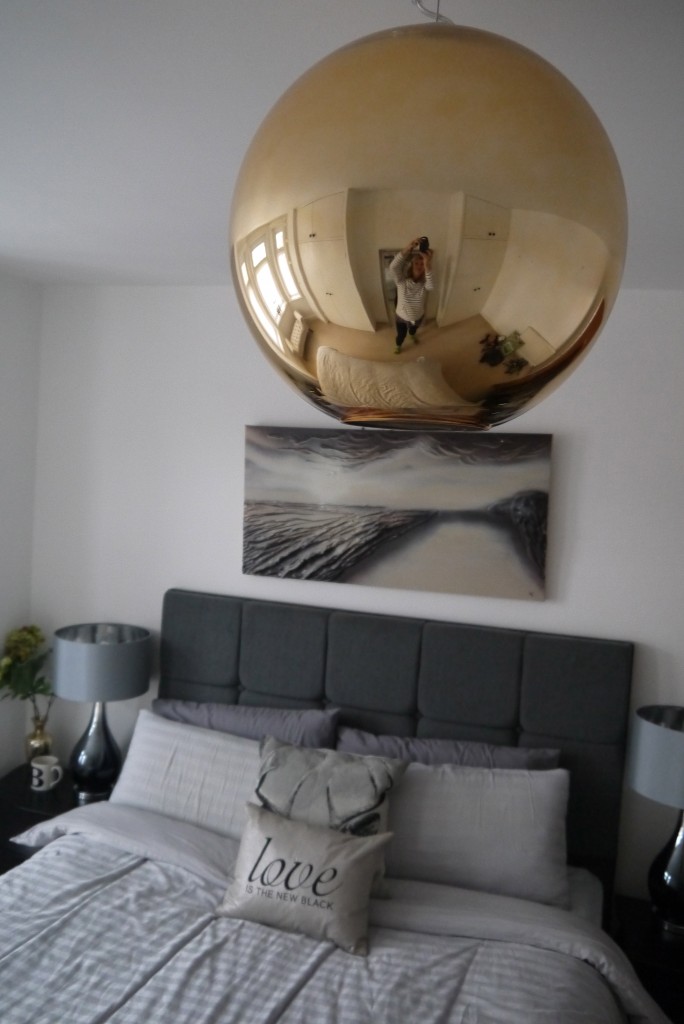 Bedding from Home Sense :: Love Cushion from Next :: Ceiling Lamp from BHS
Home purchases aside, I have also gained a new obsession with Liz Earle. I'm not one to change my skin routine very often, but when I do I tend to stay loyal to that brand and it is no different with Liz Earle. I am totally in love with the Cleanse and Polish cleanser and can honestly say I have never spent so much time on my skincare routine until now. If you havent tried Liz Earle before, I would start off with the Cleanse and Polish and if you like it move onto the toner and moisturiser.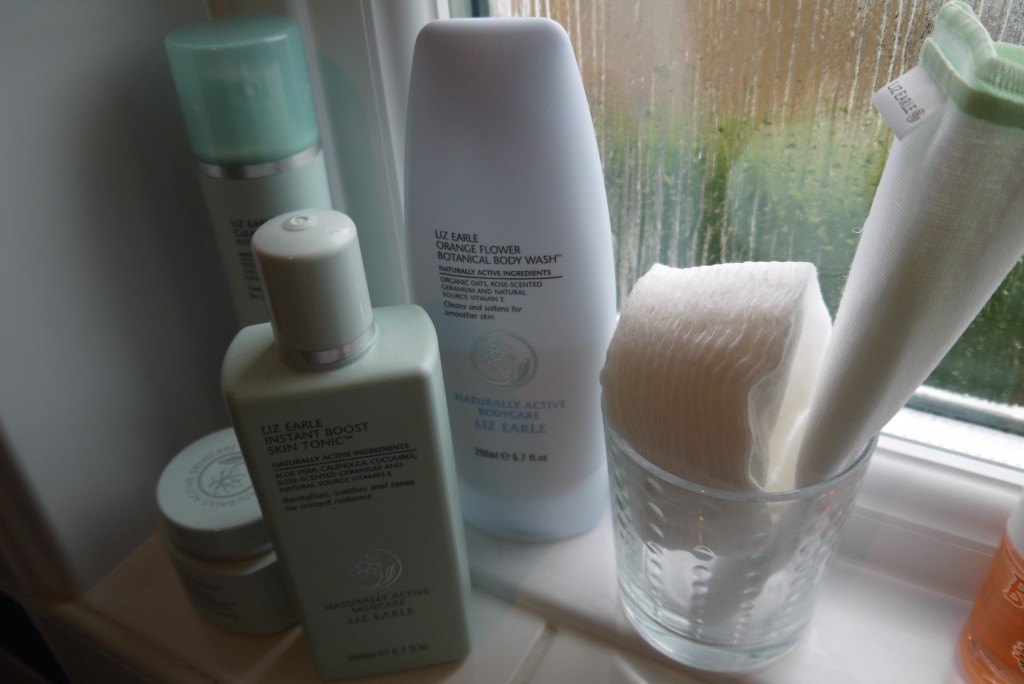 Liz Earle :: Cleanse and Polish :: Instant Boost Tonic :: Body Wash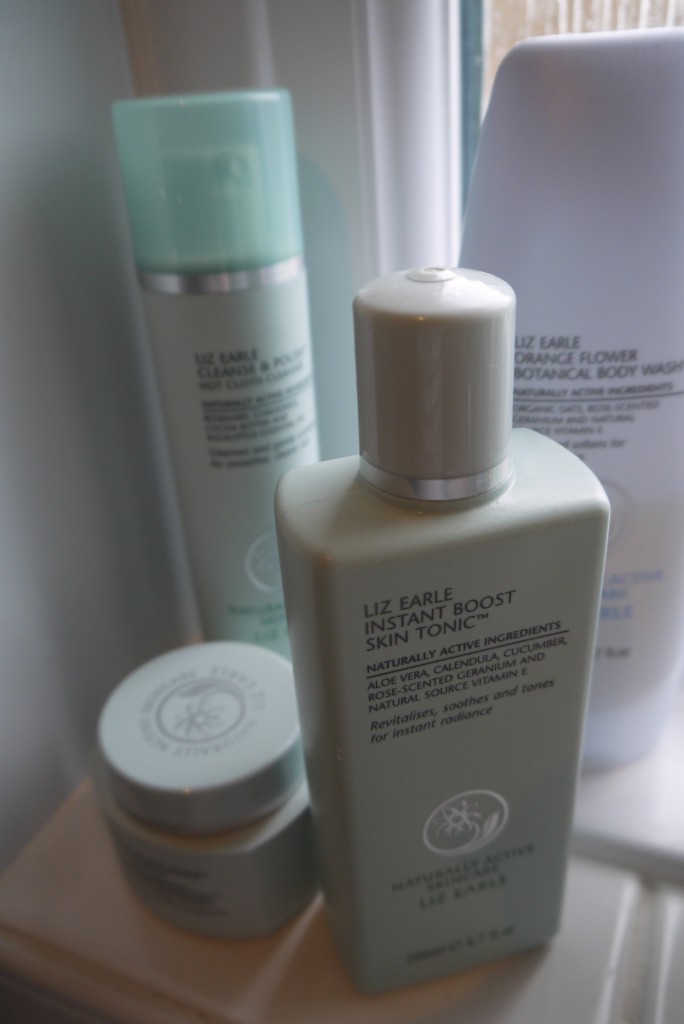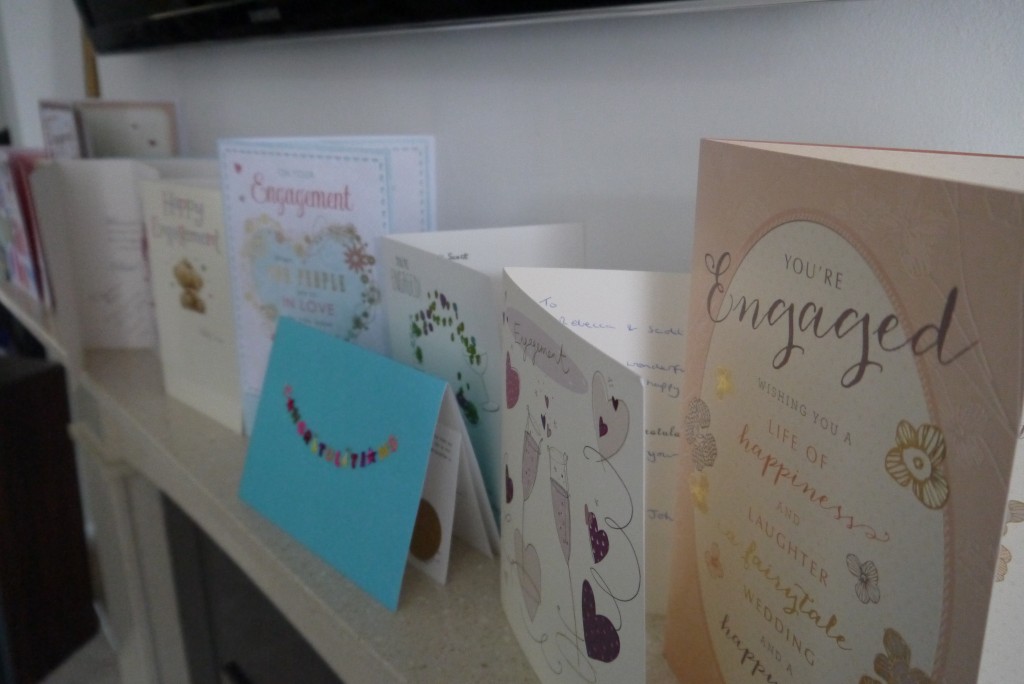 And last but not least, our beautiful cards of congratulations. I never want to take them down!
 We have lots of plans for the house in the next few months, mainly in some new blinds and a nursery. I'll keep you posted with our progress so expect lots of home related posts soon!