It should be a law to not work on your birthday. Of all celebrations, surely this one is worthy of a day away from an ever growing inbox and a constantly ringing phone? Apparently not.
After a rather stressful day in the office, I was more than ready for a feast of good old British pub food and a large glass, ok bottle, of wine. I decided the perfect location for wine and great food is Ye Olde George, my favourite pub in Christchurch. The idea of a pub dinner with great atmosphere, family, (well almost, Andy is technically my Welsh brother from another mother) was just the perfect idea for a lovely relaxing evening and just what the Birthday doctor ordered.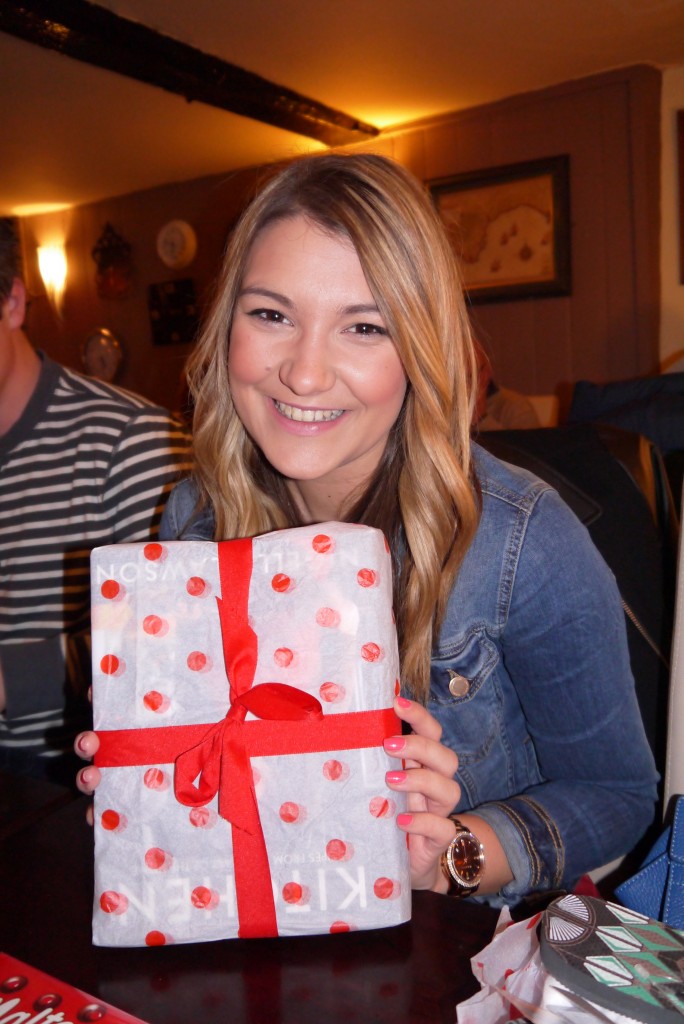 We booked a table nestled in the corner of the pub and I got to work on my presents. Out popped one Nigella…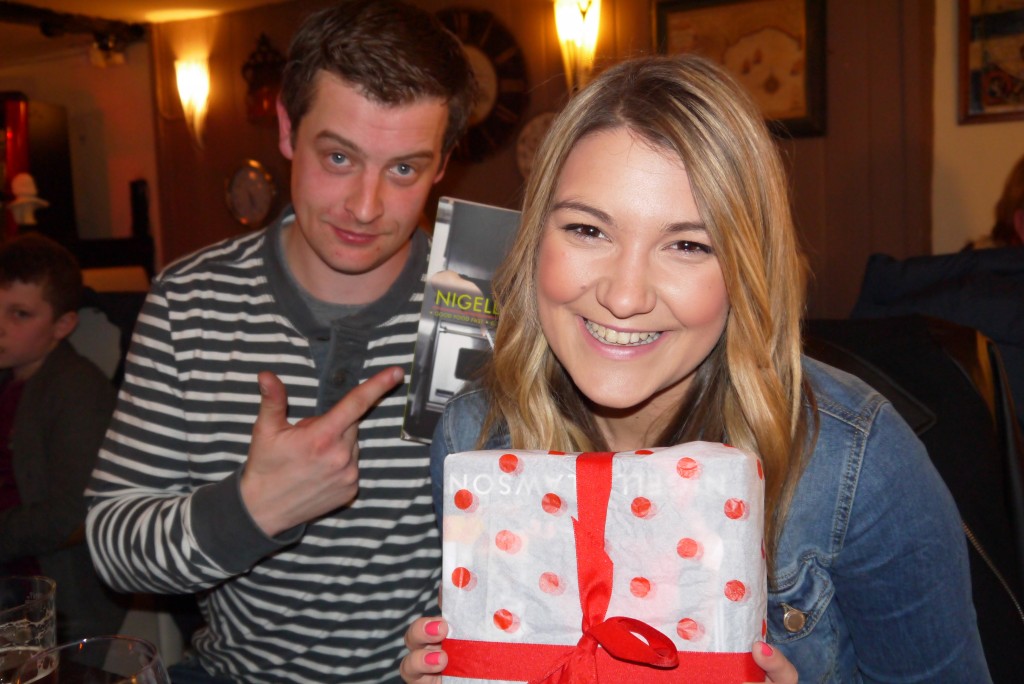 And then another.
I've been reading a lot of Nigella Lawson recipes online recently which always sound so delicious, so decided to ask for two of her books for my birthday, Nigella Express and Kitchen.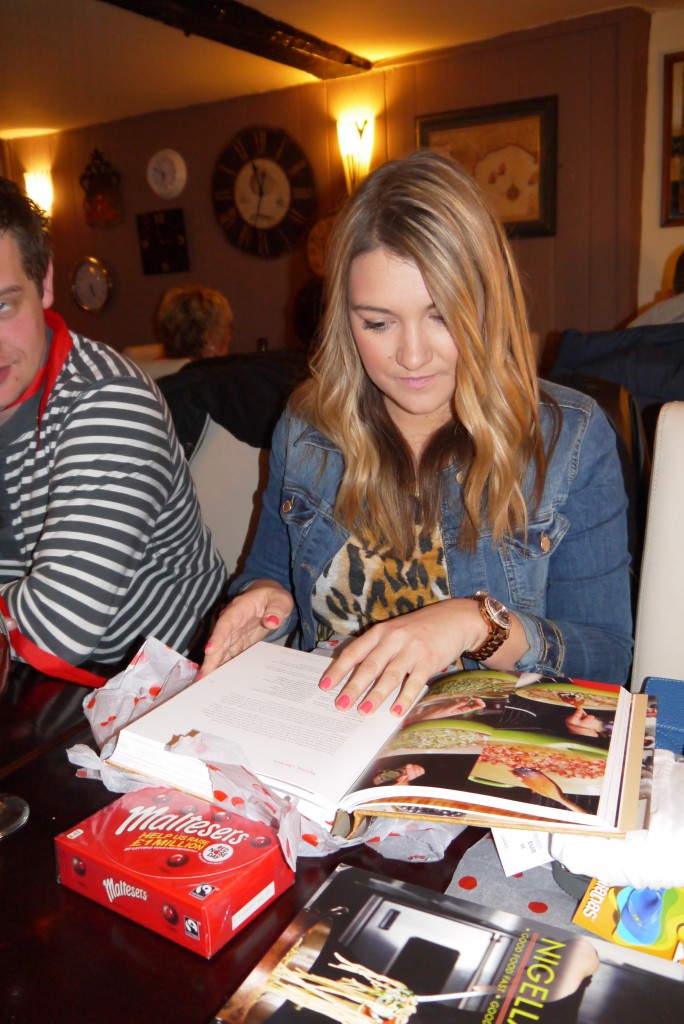 I got a little distracted by the thought of food while waiting for my actual food to arrive. Reading cookbooks when hungry is a serious no no. Lesson learned.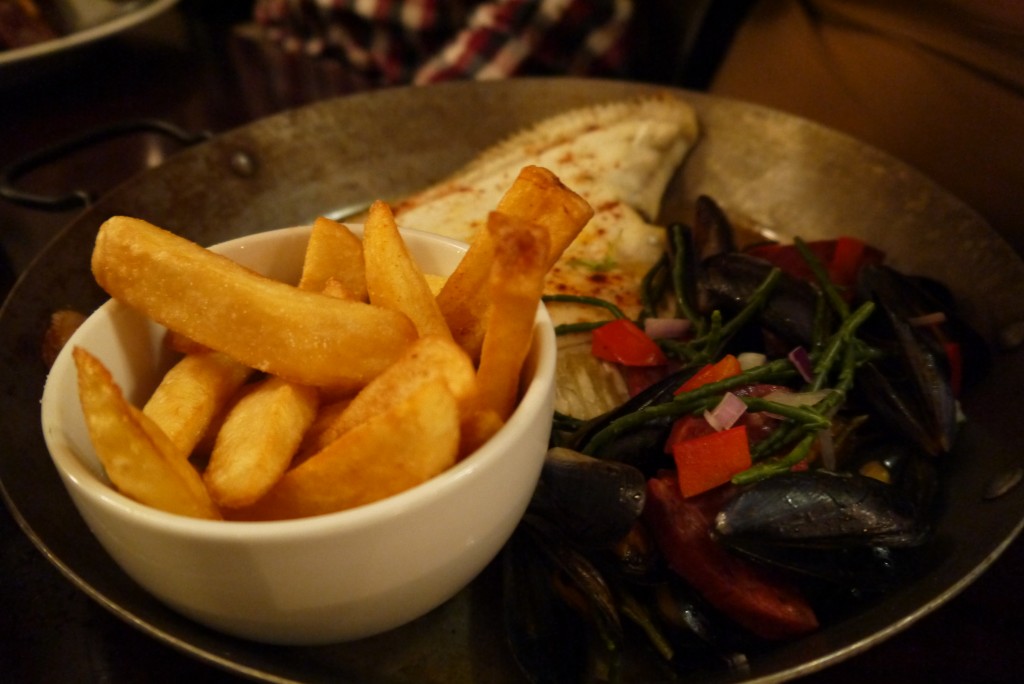 But it's always worth the wait in this place. Mum went for the Sea Bream from the specials menu, which by the way is changed almost daily depending on the local fisherman's catch. Mum even commented that it tasted "like the sea". Well if that's not fresh, I don't know what is!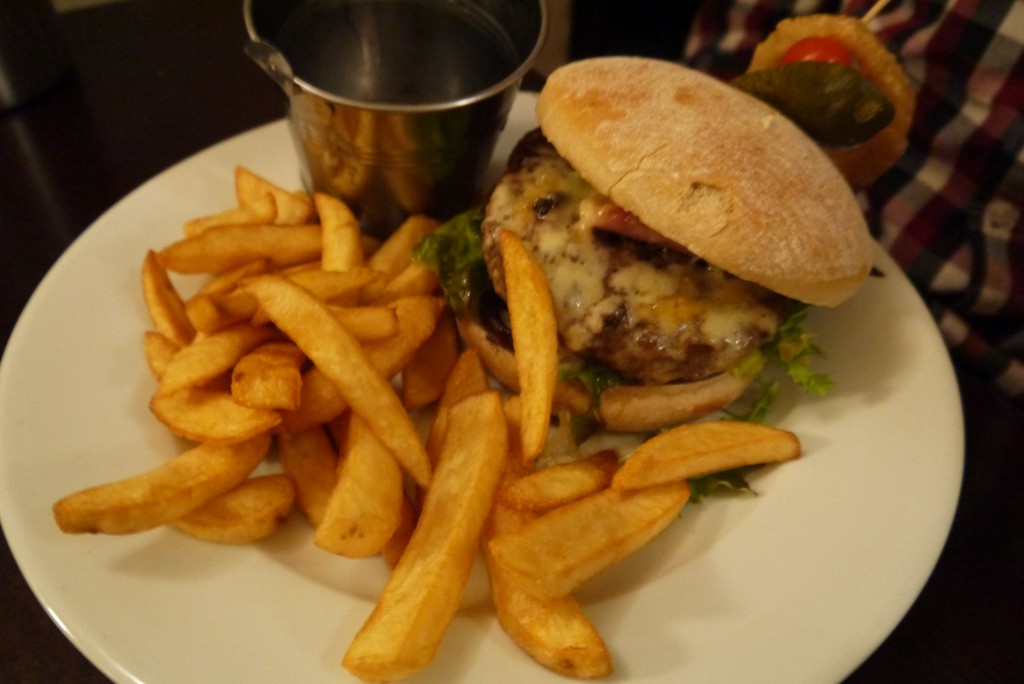 Ollie went for the Old George Burger which was towered high, oozing with cheese and smelt seriously divine. The star of the show however was all mine…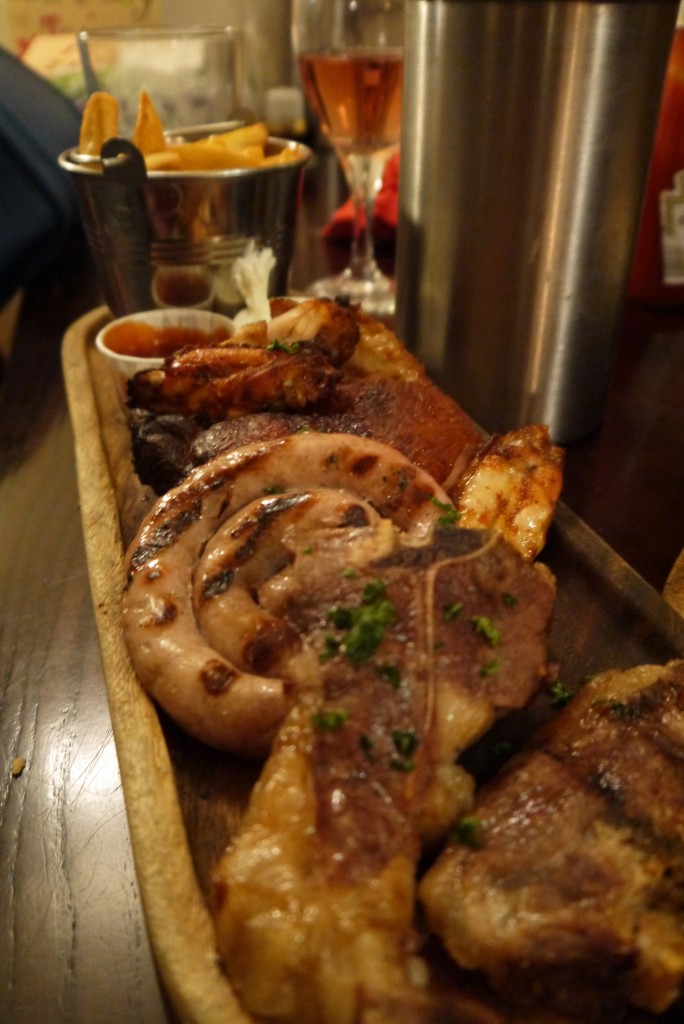 Which is technically not true, me and Scott ordered it to share (still my biggest regret of the evening), The Meat Platter. Lamb cutlets, a pinwheel local sausage, juicy and spicy chicken wings and a huge portion of smoked chicken. Oh, and a basket of homemade cheesy chips.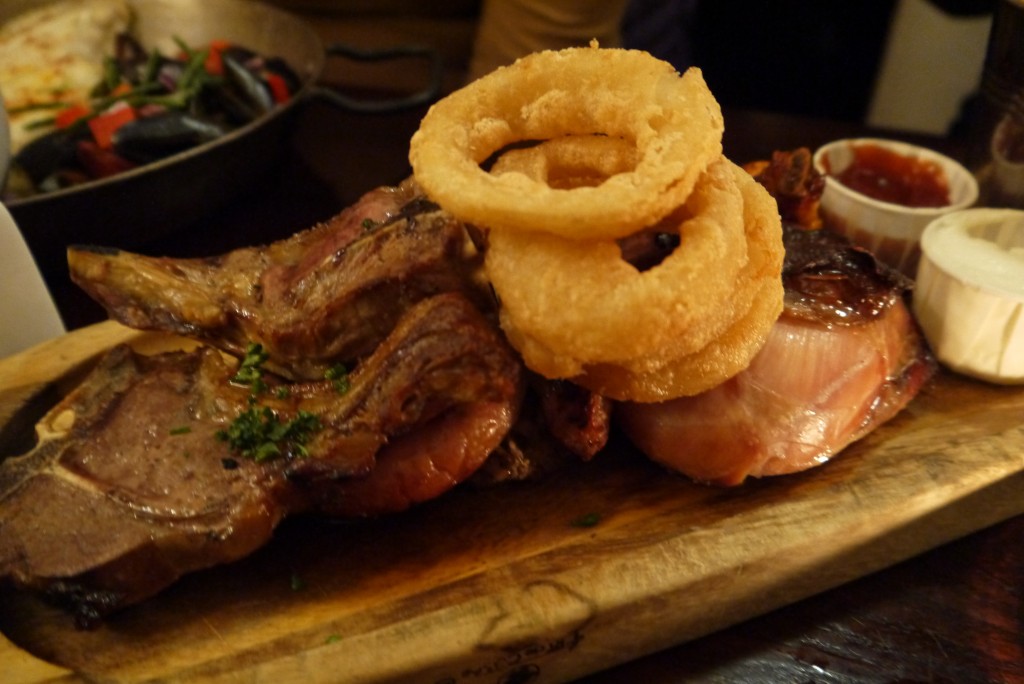 And a stack of onion rings.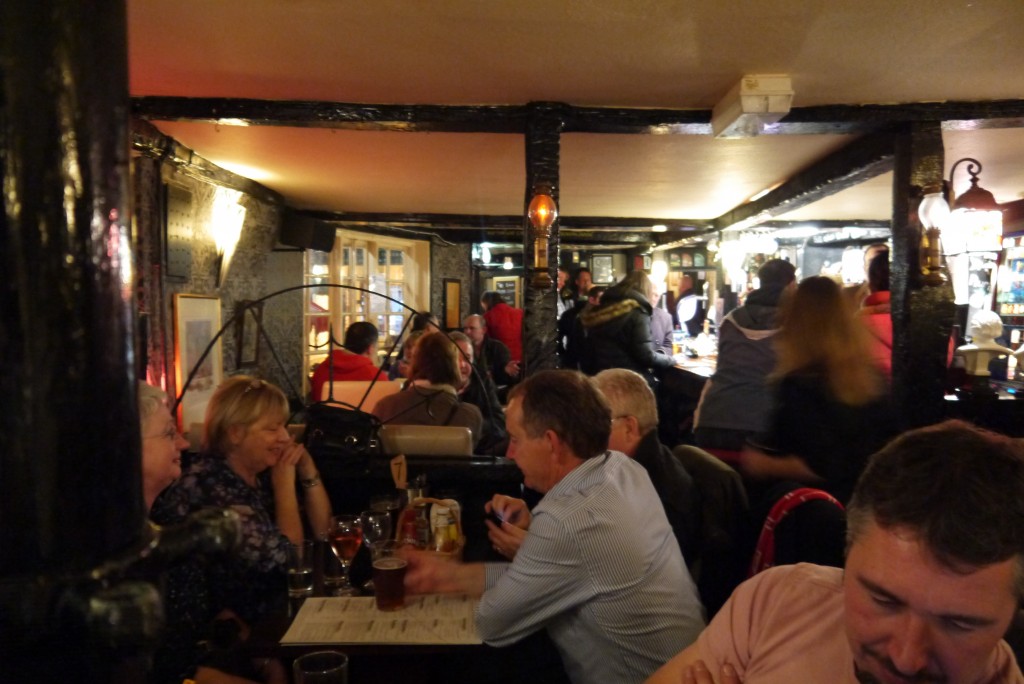 By the time we'd finished our meals, the pub was in full friday night swing. It felt cosy and intimate without feeling the need to break away for air. There is a sort of character in small, old pubs like these. Something I can never put my finger on, but I like it.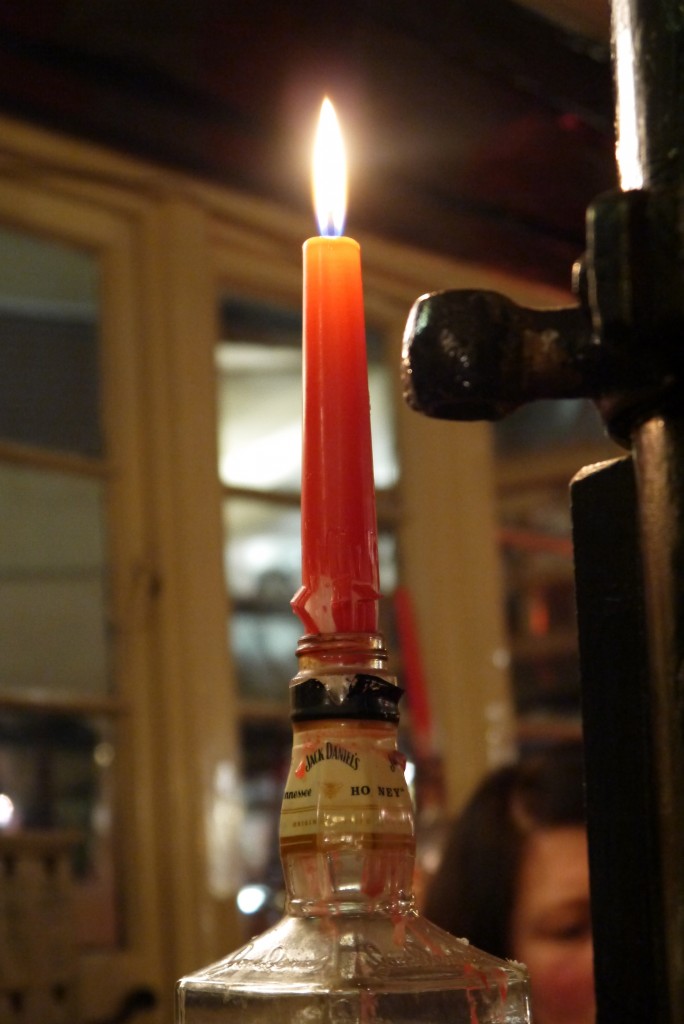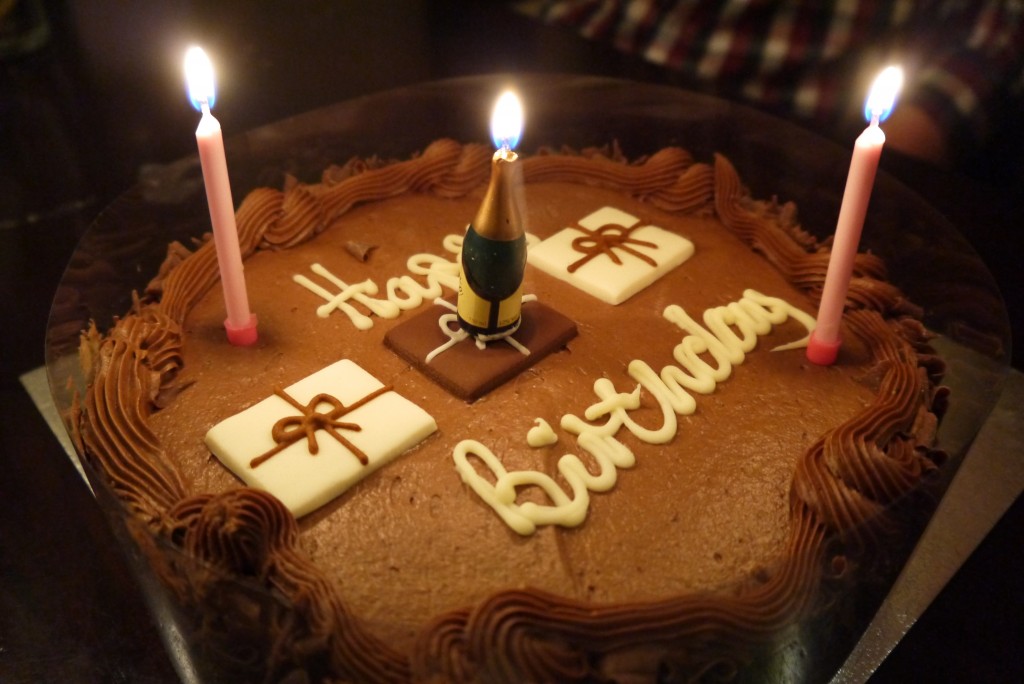 Mum had bought a delicious chocolate cake, so of course we did the "formal" lighting of the candles and singing me a Happy Birthday. The whole pub joined in and applauded as I blew out the candles.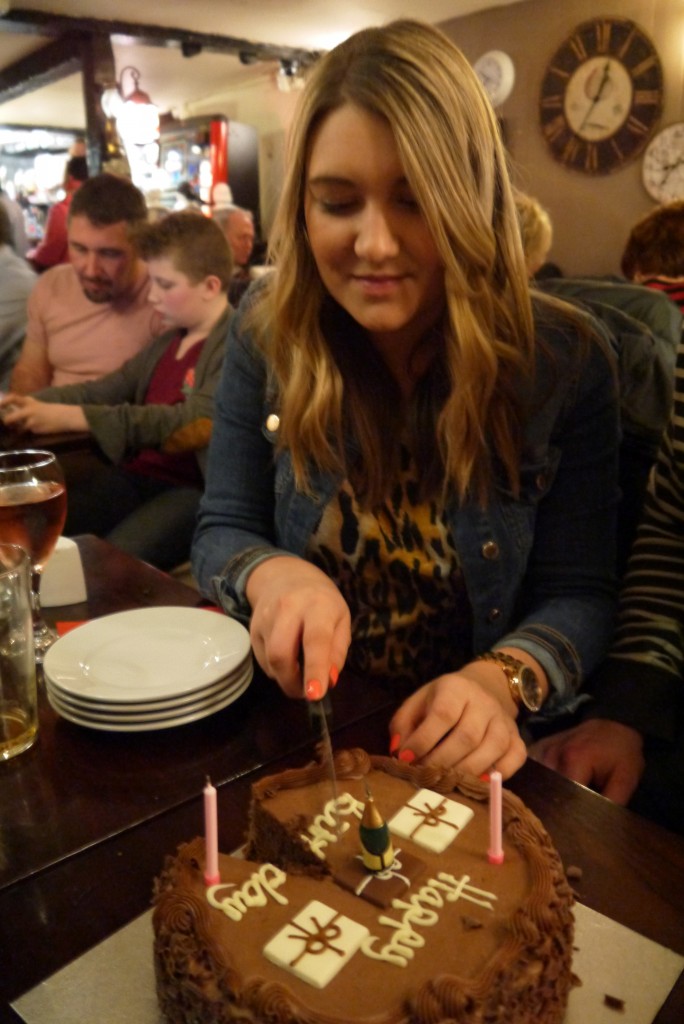 Really, I was just way too eager to get tucked in. Anyway, there is always room for cake!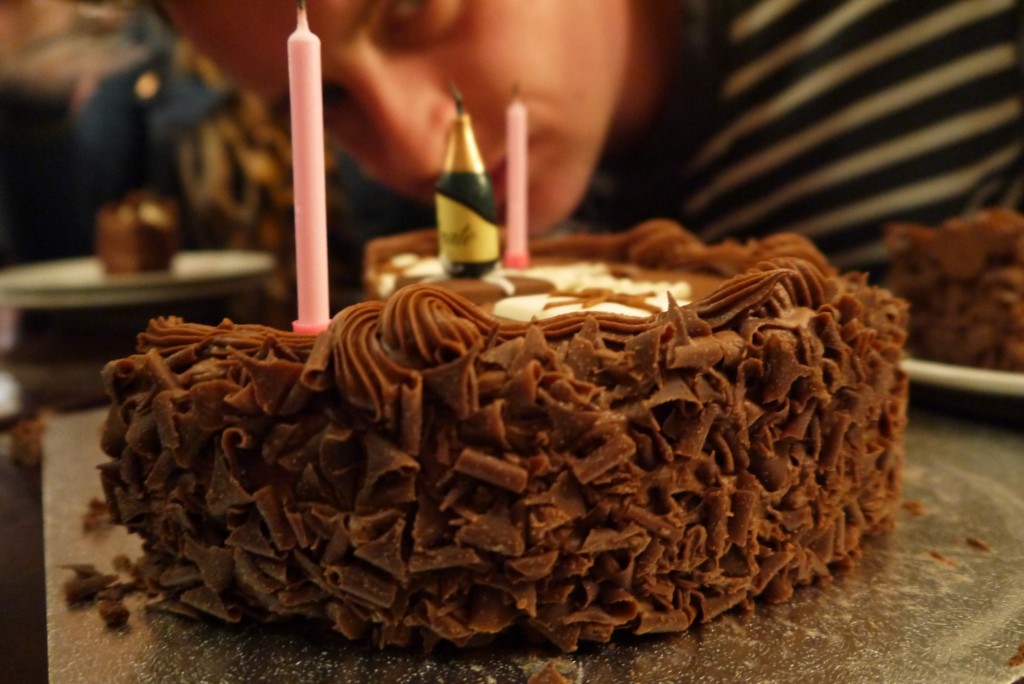 We spent the evening chatting away while devouring more and more of the cake, almost to the point where we'd have probably accepted blankets and a little snooze before leaving for the night.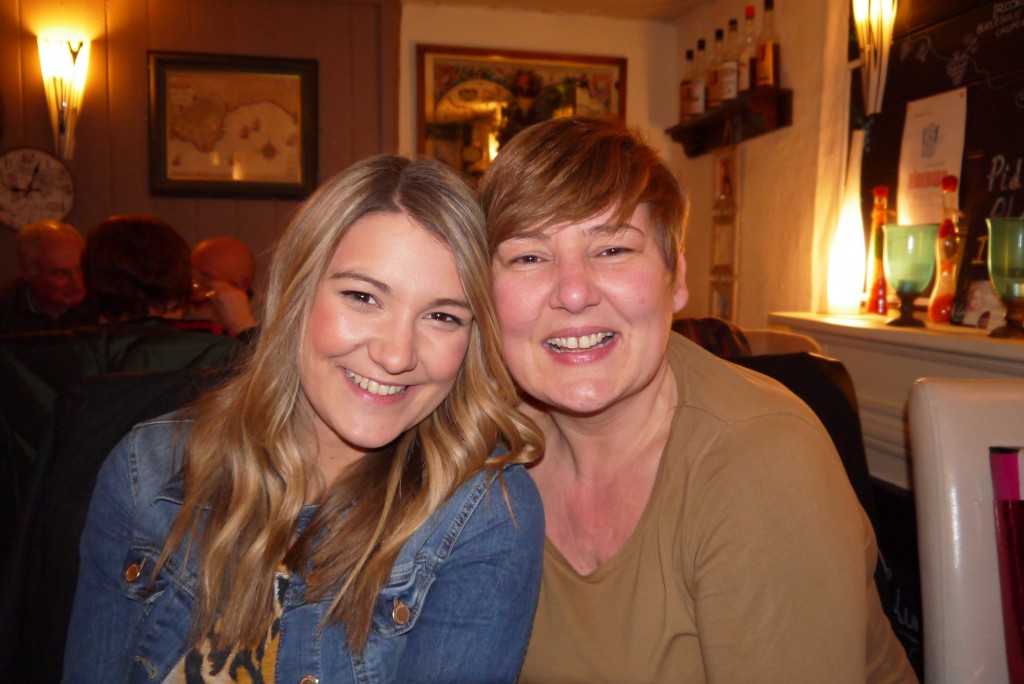 I, however, had other ideas in mind.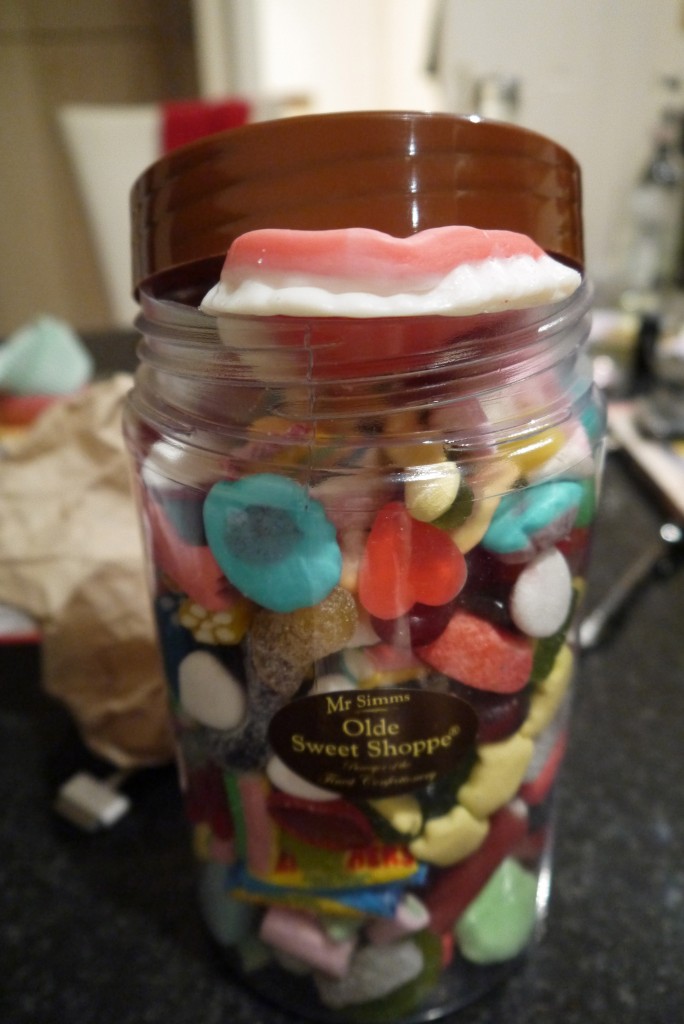 So we headed home for the night and I tucked into this huge tub of sweets that Andy kindly gave me.
I'm sure this is what dentists nightmares are made of. But they are just too good, and it is my Birthday!