In my humble opinion, Bournemouth has something to offer all year round. We have arguably the best beach in the UK in the summer and in the winter the beautiful gardens are trasnsformed into a winter wonderland, worthy of elfs and santa's across the world.
So when an email landed in my inbox from the beautiful Cheryl inviting me to the #bmthbloggersxmas day, I could not be more excited. The German Bar and market cropped up a few weeks ago and every lunch break since I've been saving myself from the pulled pork rolls and german sausages thats smells' desperately reel me in every.damn.time.
But the day had arrived, and myyyy was the weather good. I got down to some serious weatherproofing and caught a few minutes on the balcony watching the paddle boarders before the lovely Hannah swung by and whisked us off to our winter wonderland by the sea!
First stop, as always, Flirt Cafe. Arguably the coolest cafe in the town.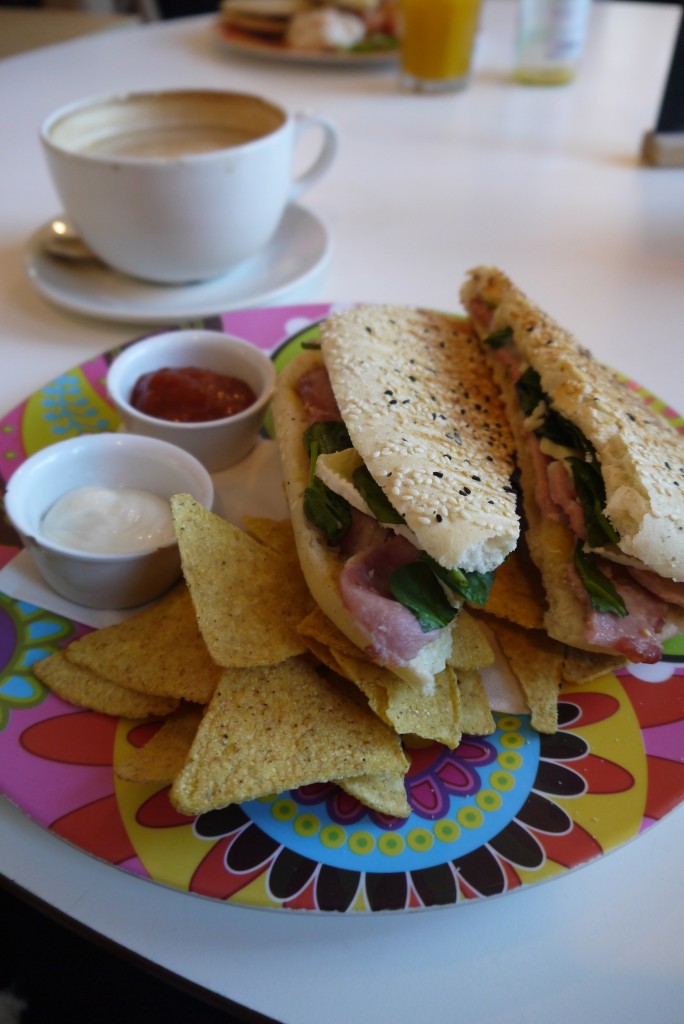 I kicked things off with a bacon, brie and spinach panini, nervously munching away with these crazy babes above.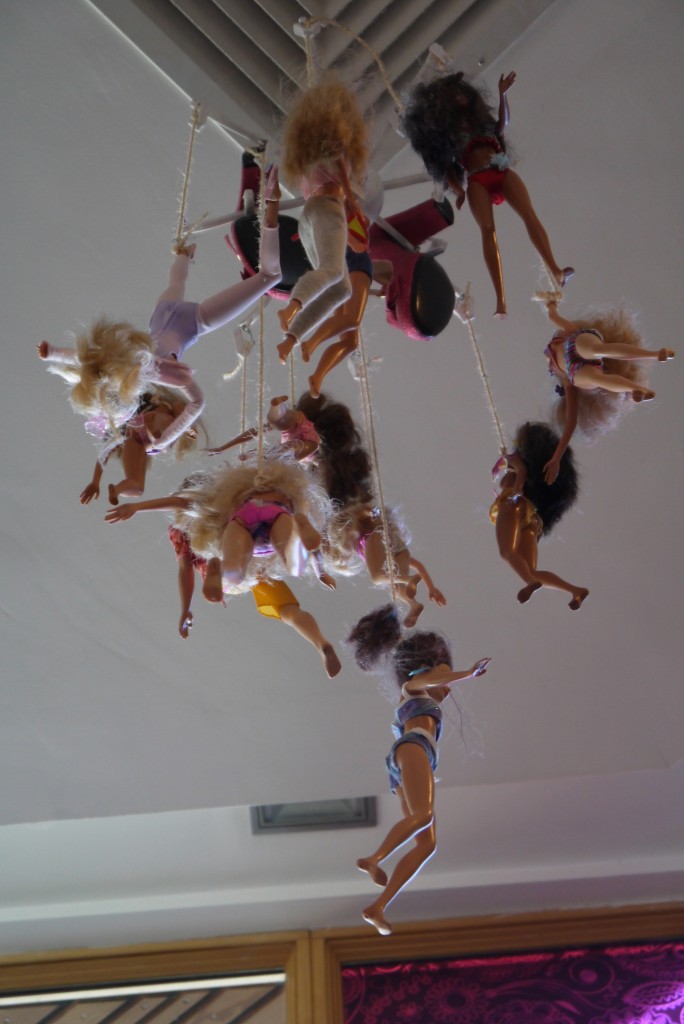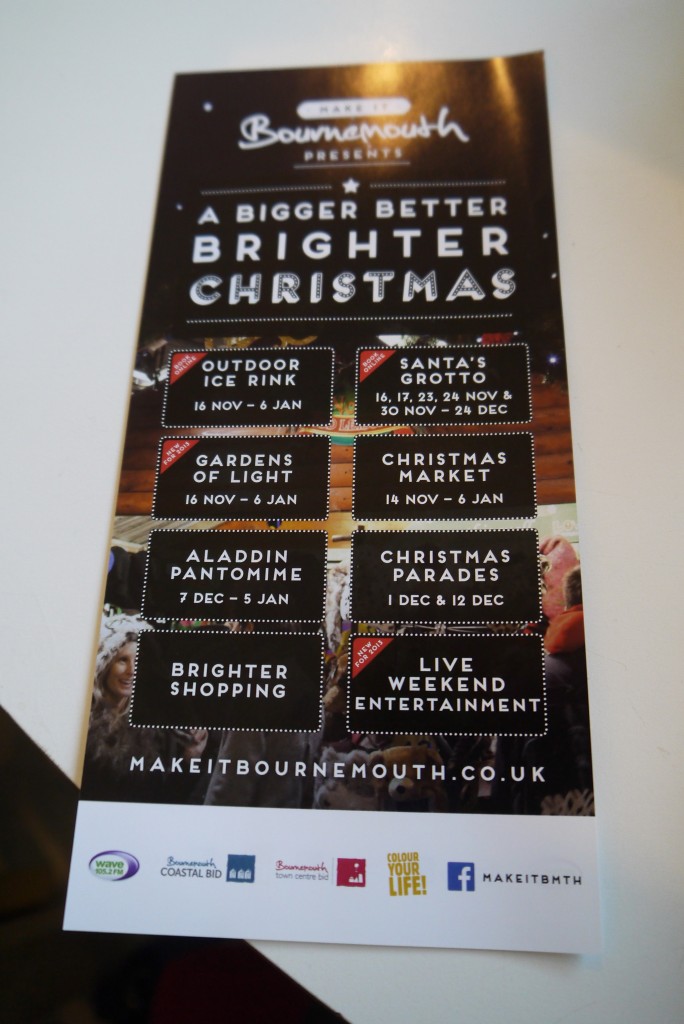 Anyway, why get a bunch of crazy local bloggers together I hear you asking? Well #makeitbouremouth, thats why! In celebration of all things Christmassy, #makeitbournemouth has really gone to lapland town this year. They've built a bigger and better ice rink, hailed in Santa from the North Pole, and built some arty "Garden of Lights" for you little elfs to experience. Bournemouth is the place to visit this Christmas.
Obviously, Christmas wouldn't be Christmas without a Christmas pudding hat…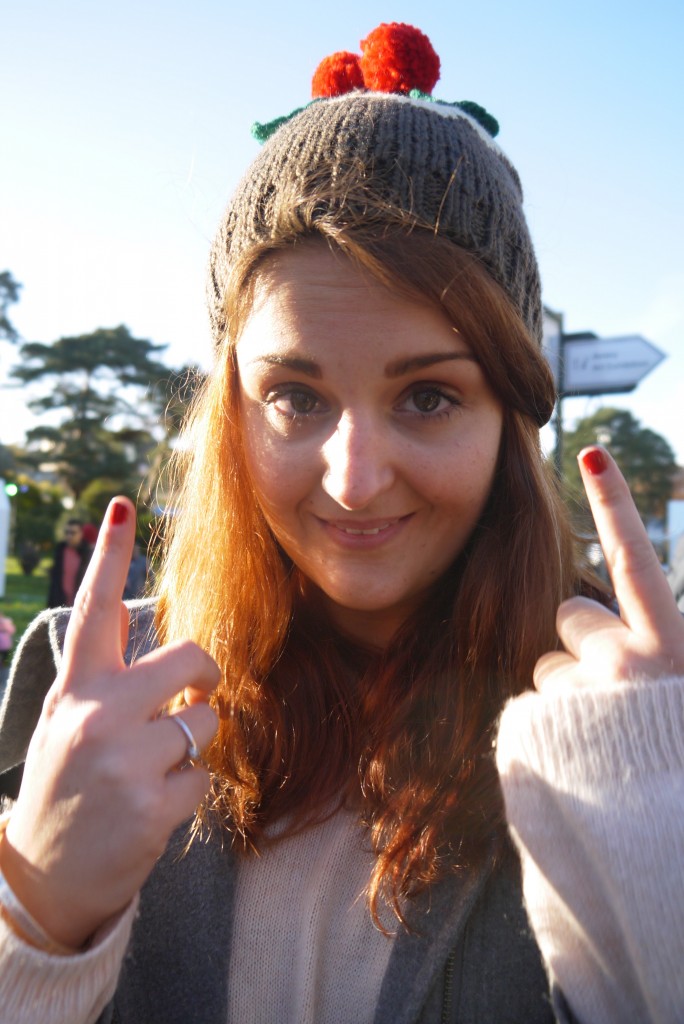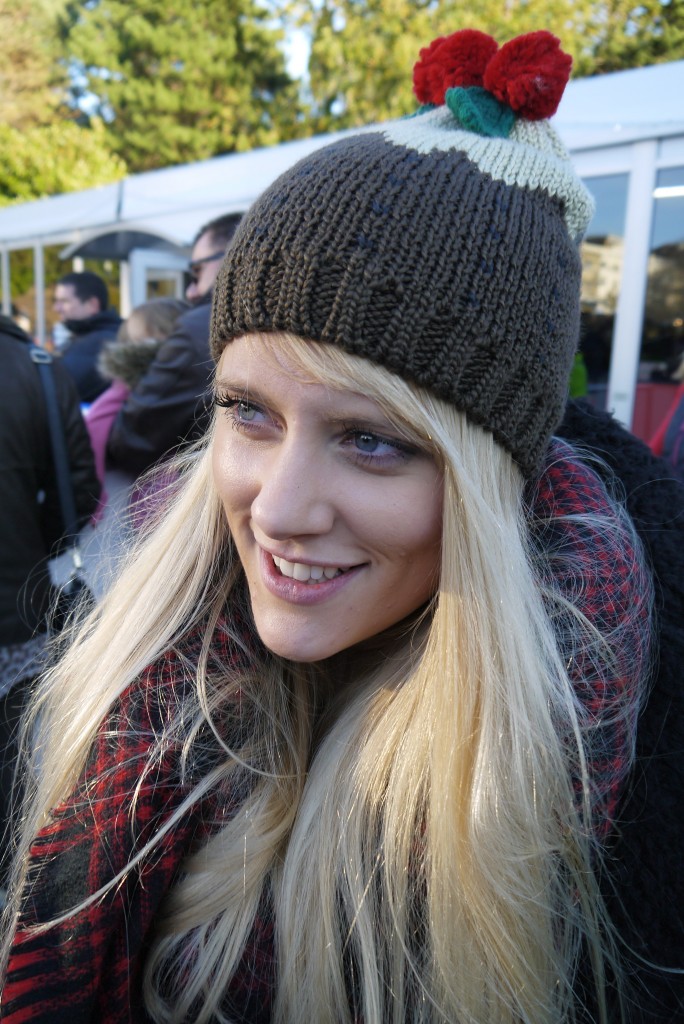 Or two! These cheeky bloggers came well prepared for the crisp winter air and some serious Christmas fun.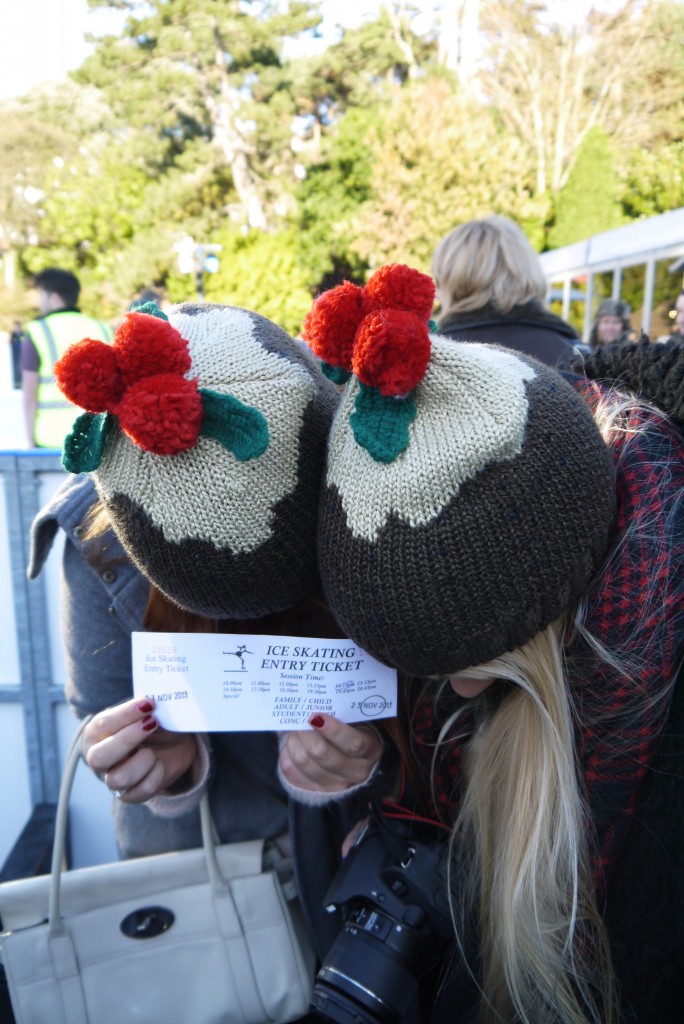 Back to the action and next on our itinerary…ICE SKATING!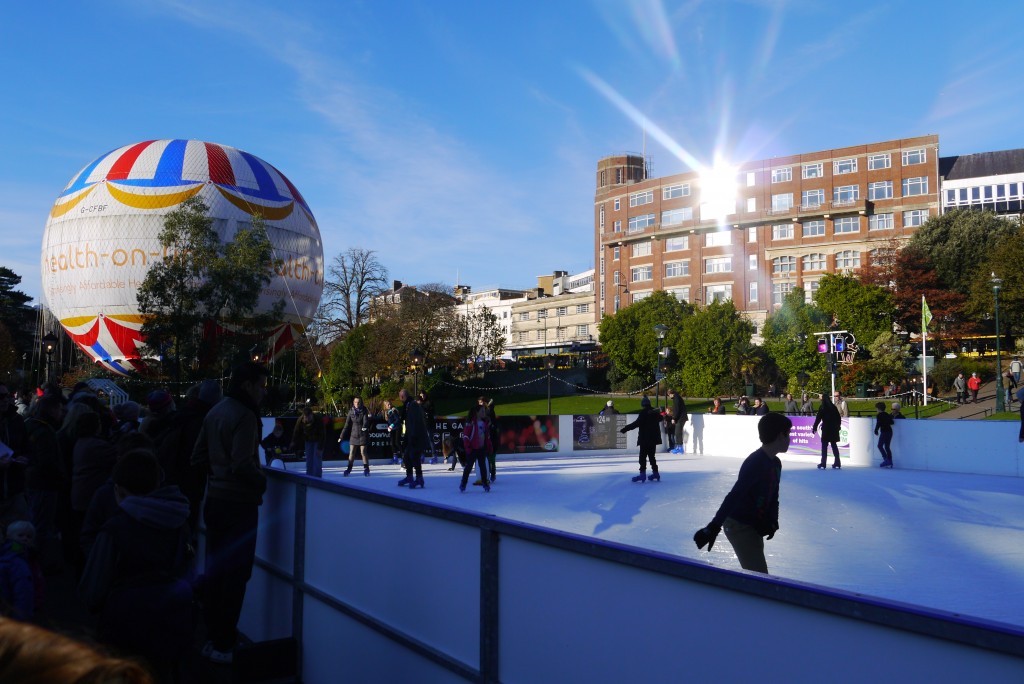 The ice rink in Bournemouth Gardens is bigger and better than ever before. Book yourself in for an hour slot (for a mere £8.50) and practice your Torvill and Dean moves in the salty sea are while the Bournemouth Balloon bops up and down above you.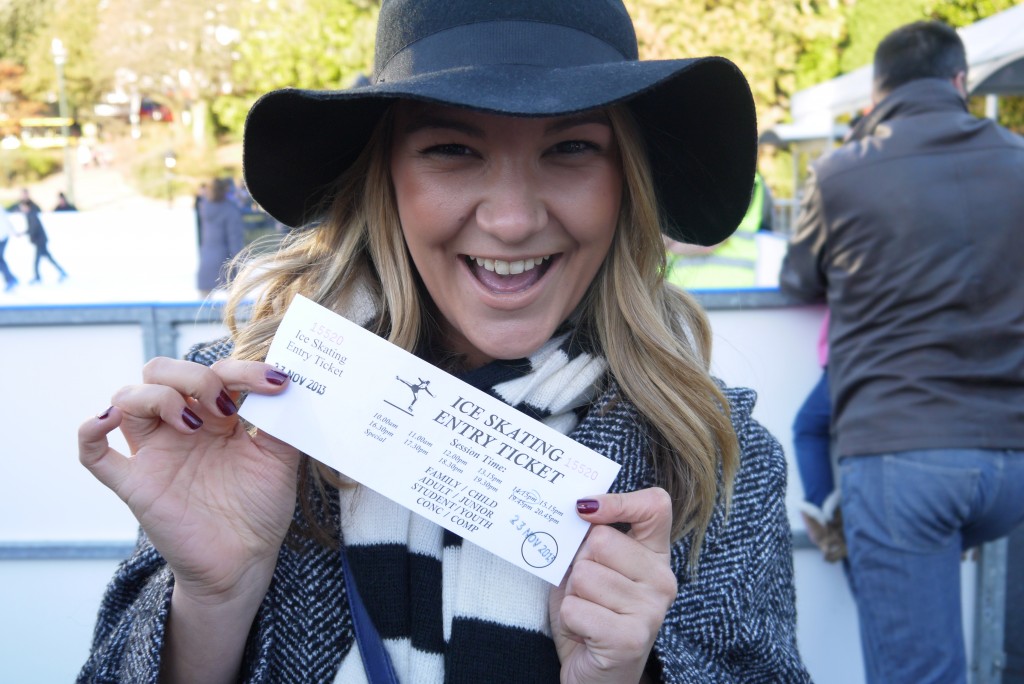 I was eager to get on the ice, so as soon as those boots were on our feet we were let loose onto the rink!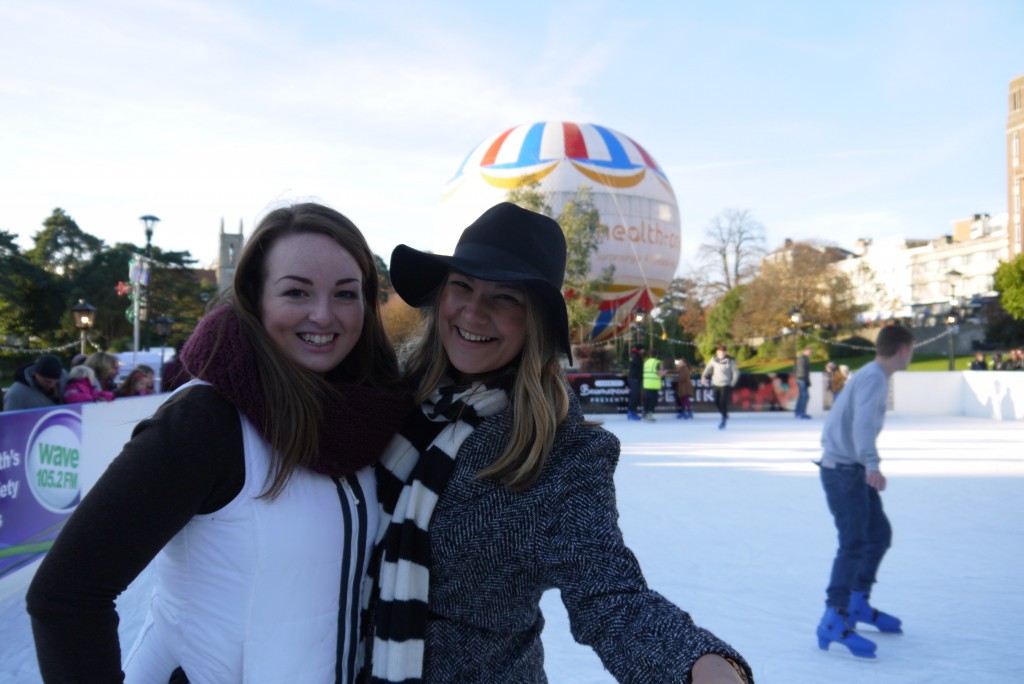 Me and Brogan got off to a good start…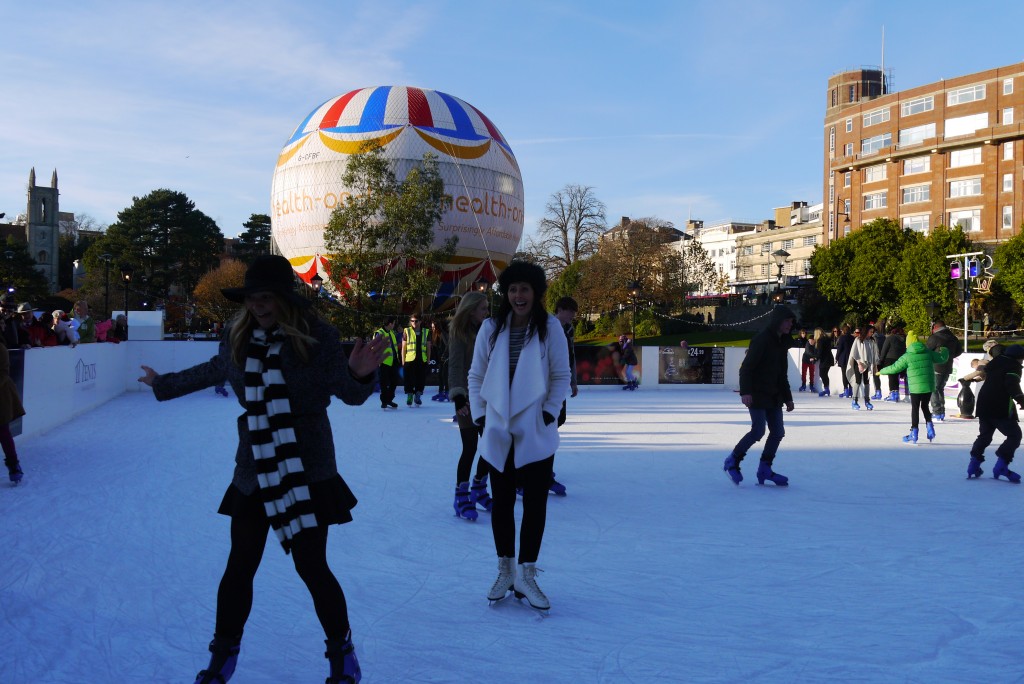 Rhiannon (the most experienced skater of the bunch) chuckled as we tried to get to grips with the ice.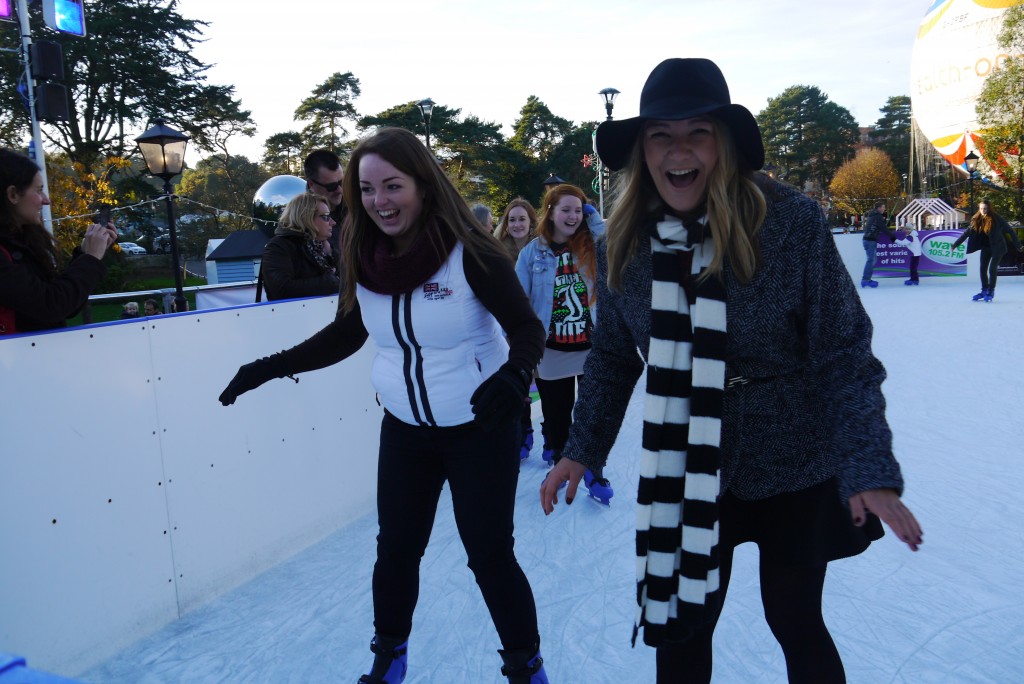 We were slow starters, but us bloggers don't give up!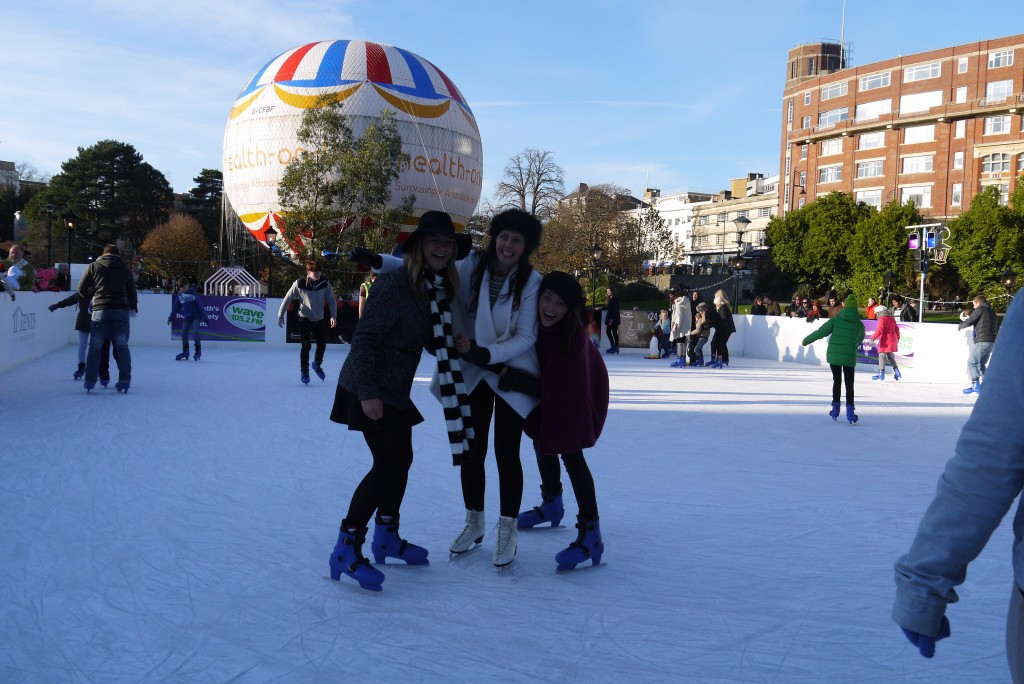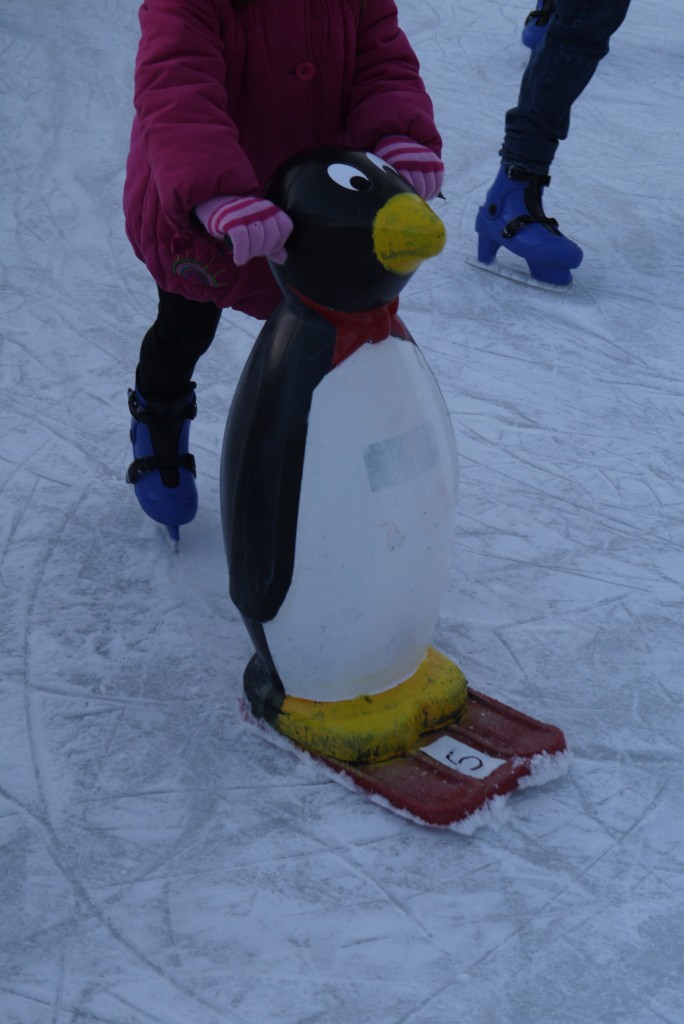 Kids whizz past with their penguins…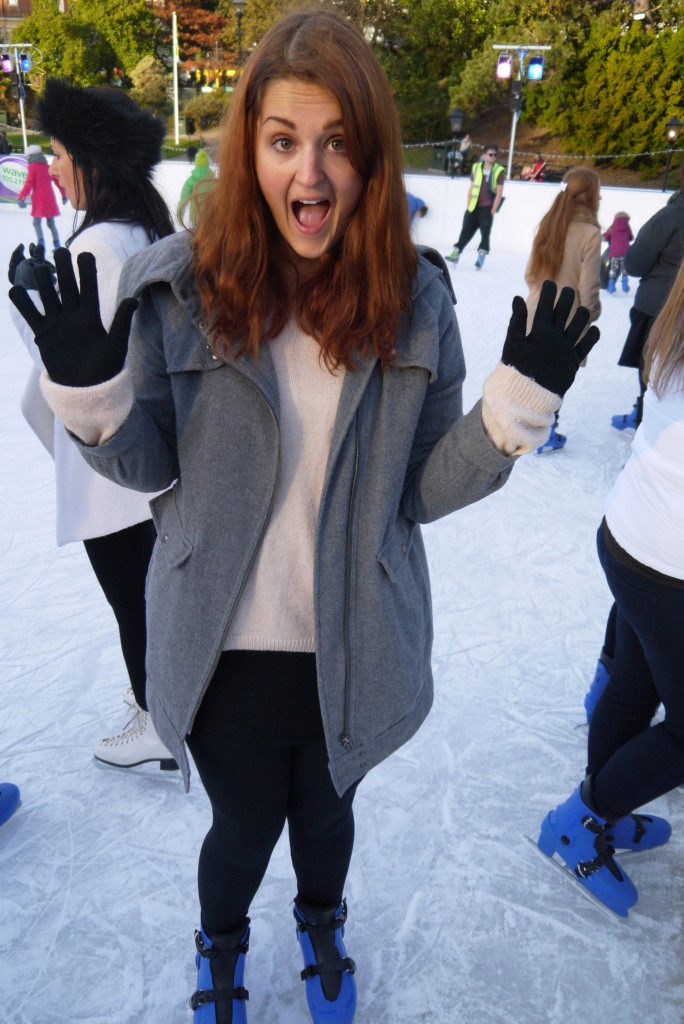 And Hannah celebrated not holding onto the "side of the rink" by doing some fancy spins … no hands!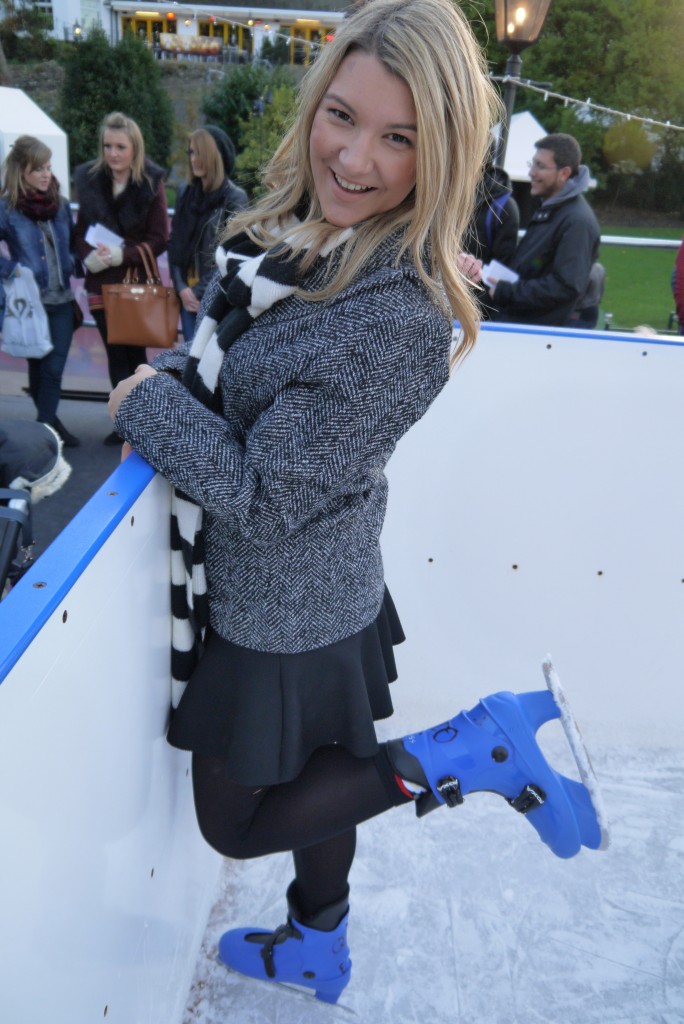 After an hour of whizzing around with and our feet were cold and tired, we headed back through the gardens with our mind set on the next adventure of the day.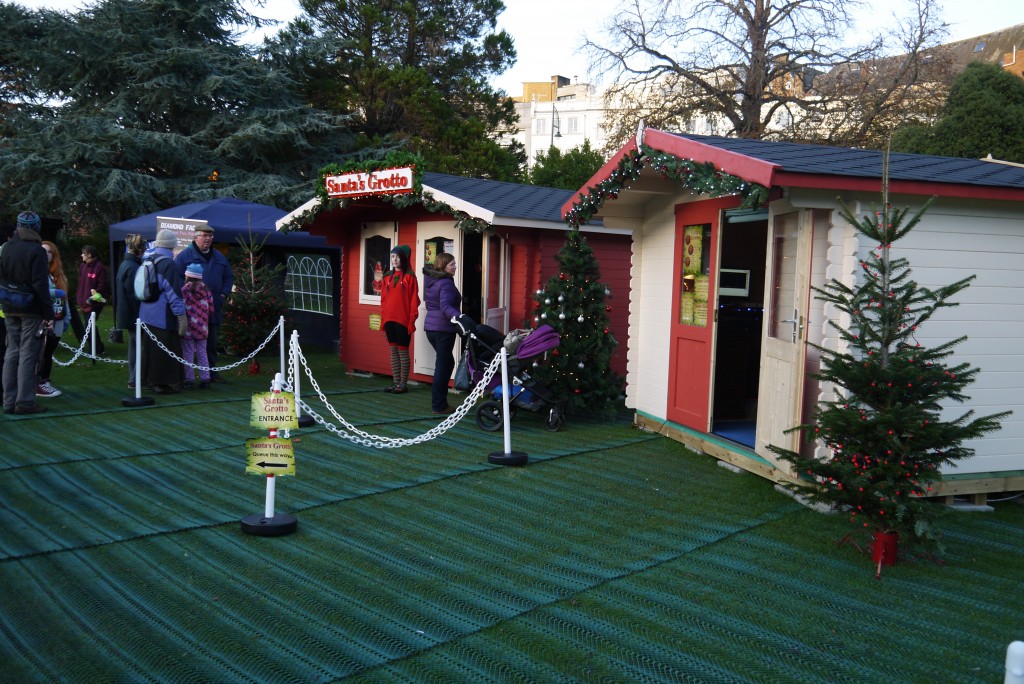 Not the Santa's Grotto…thats for the kids…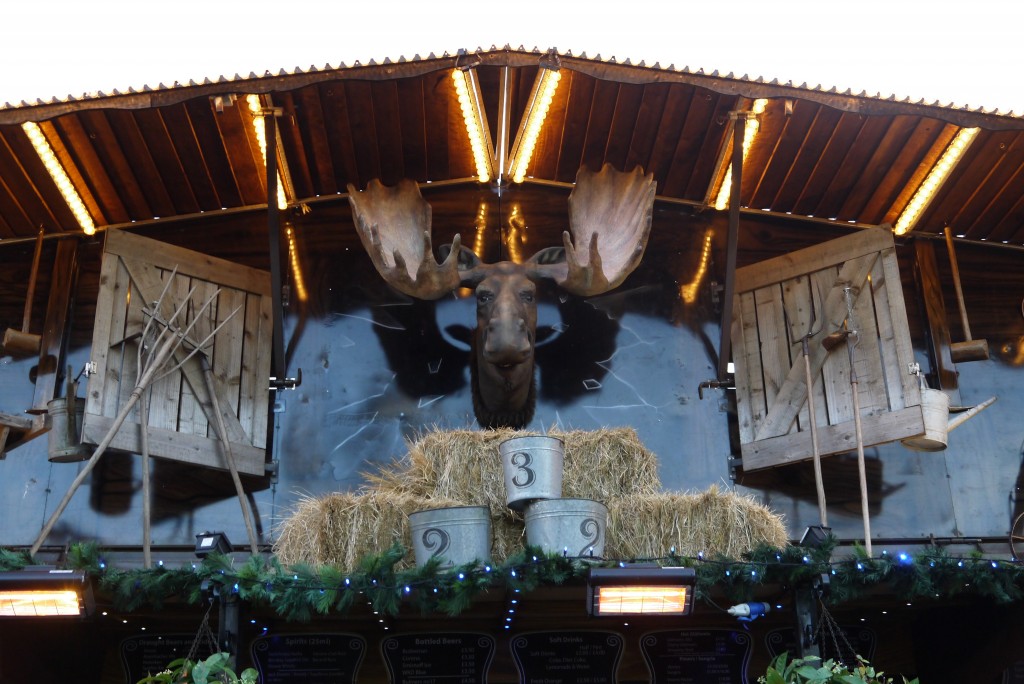 The German BAR!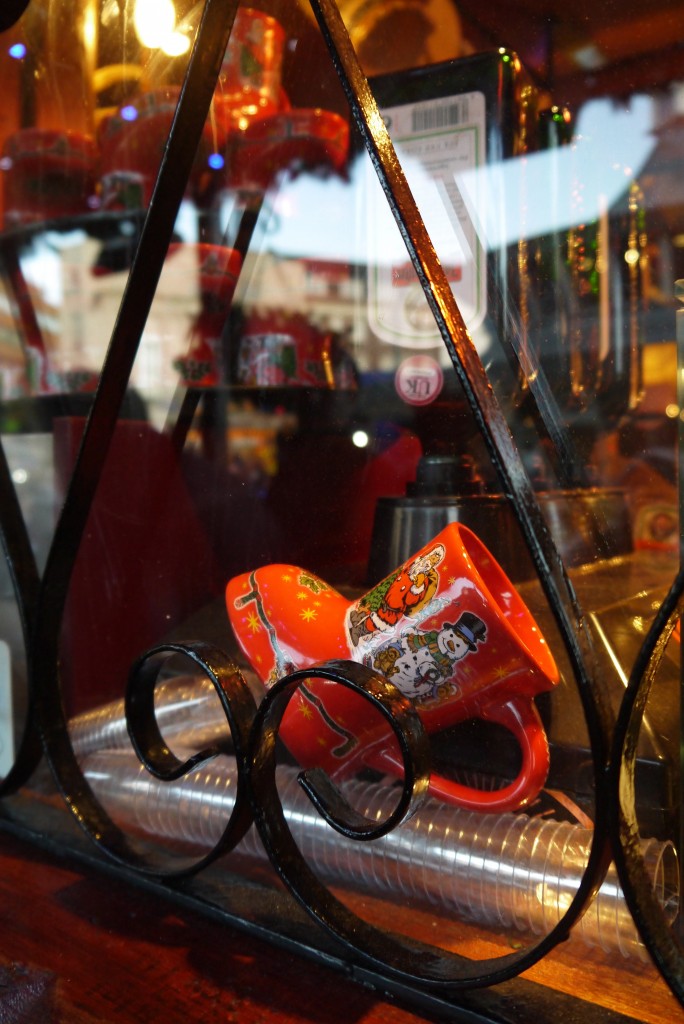 Some what a Bournemouth Christmas tradition, the German Bar marks the start of Christmas to us Southerners. Set in the heart of the bustling square, a huge wooden hut takes over offering mulled wine from a german boot and hot ciders and beer for the blokes.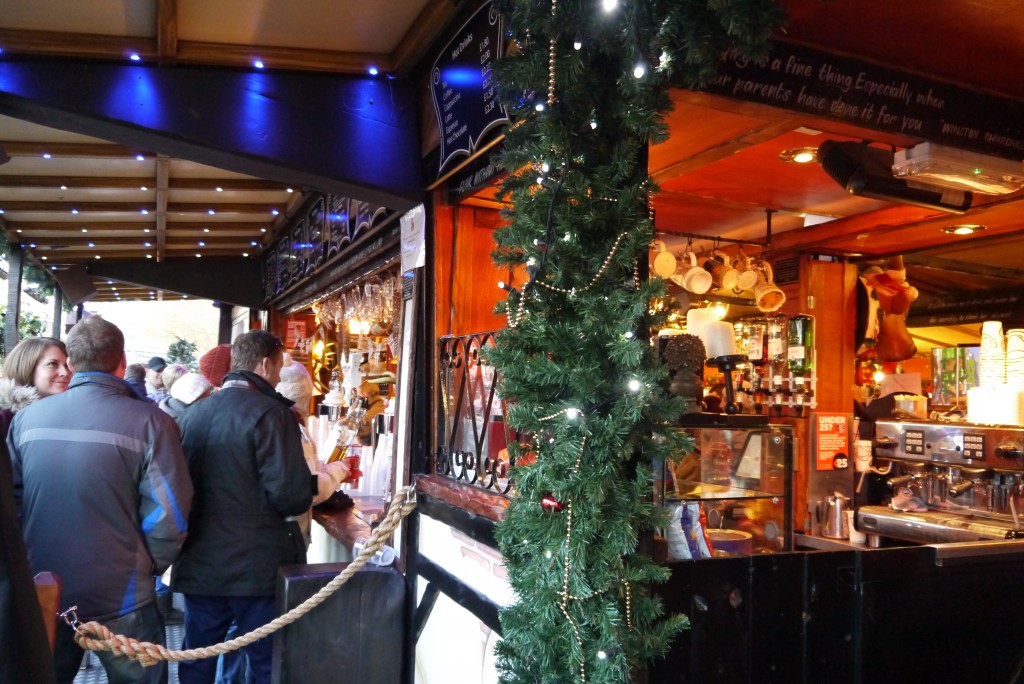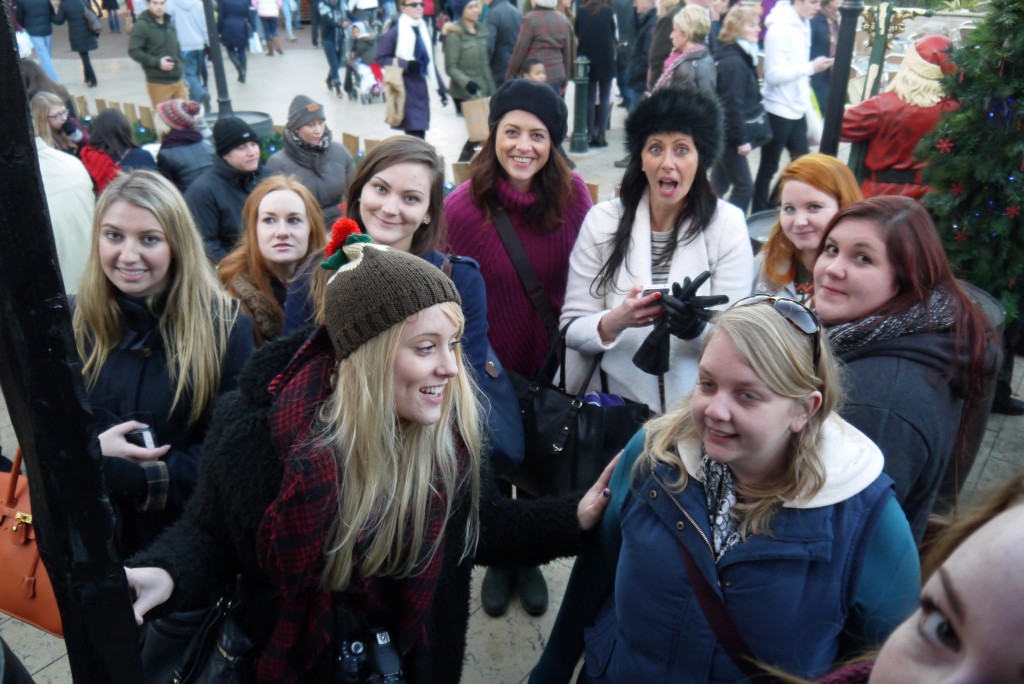 Luckily we didn't have any of those so onto the mulled wine it was!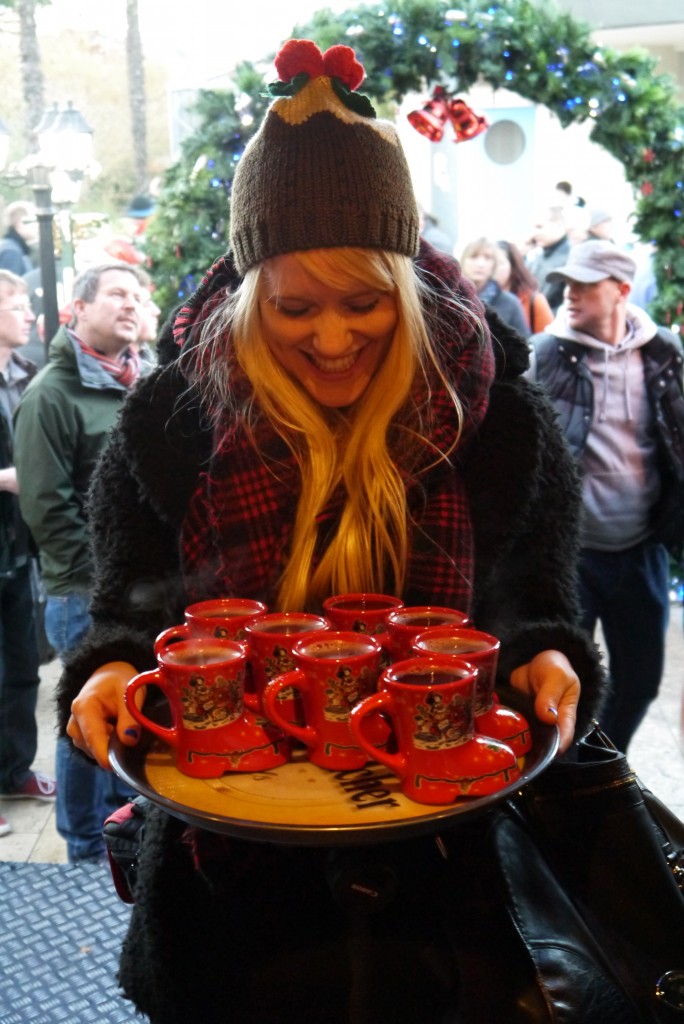 And what's better than a tray of mulled wine being delivered by this babe?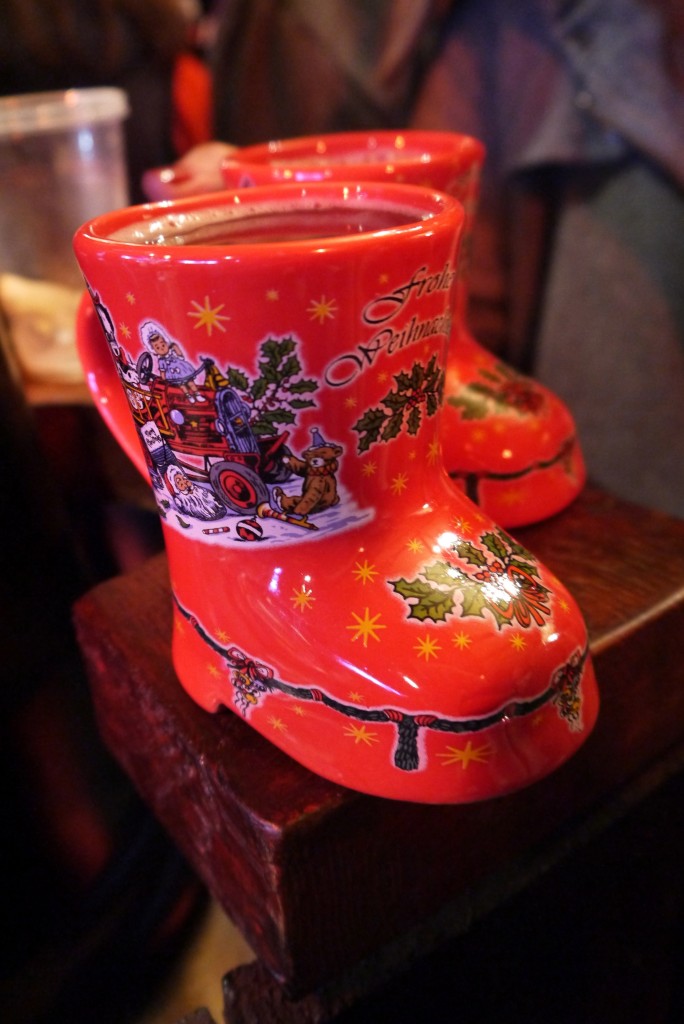 We sipped our mulled wine until we'd warmed up our toes and darkness had fallen, then headed out to the market. There is a huge selection of goodies on offer, but best of all…the german sausages.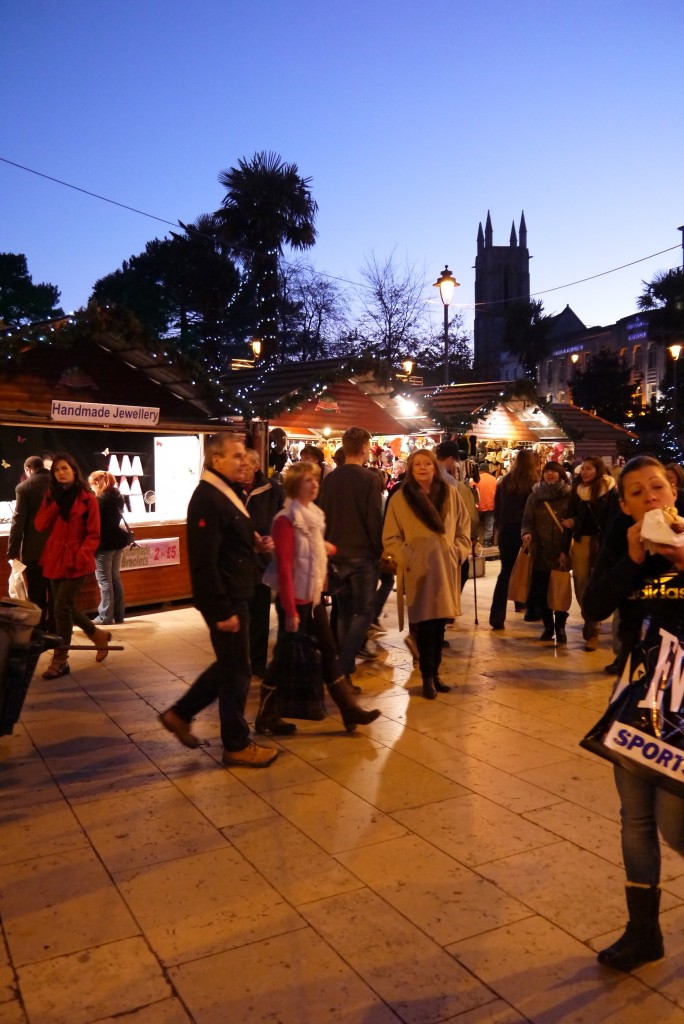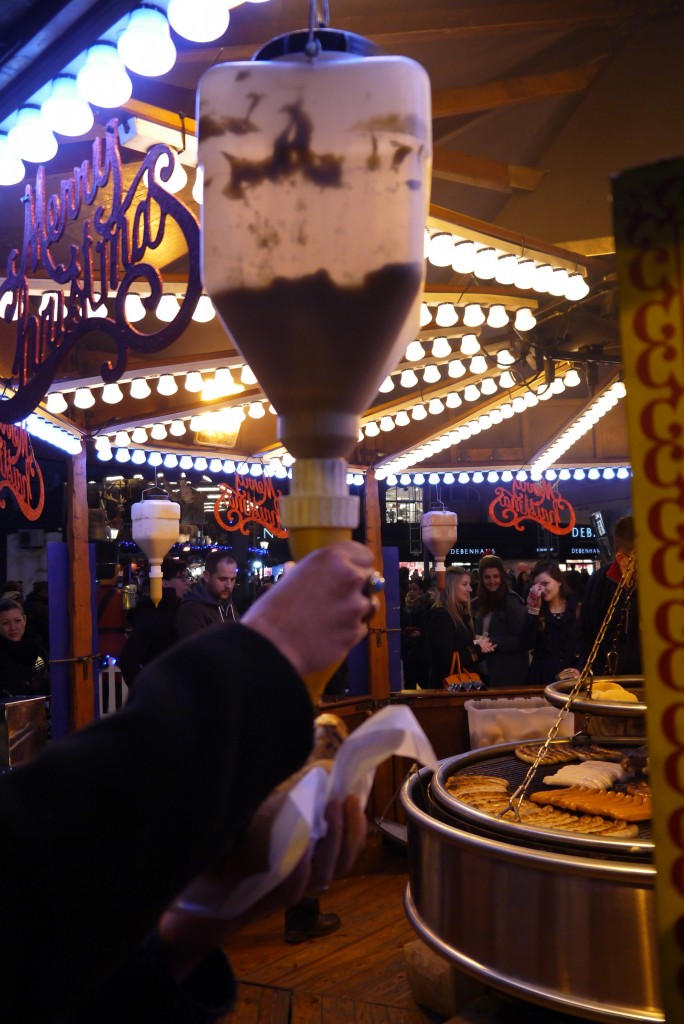 I went for the cheese stuffed pork sausage and loaded up with sauce from these mustard and ketchup "udders".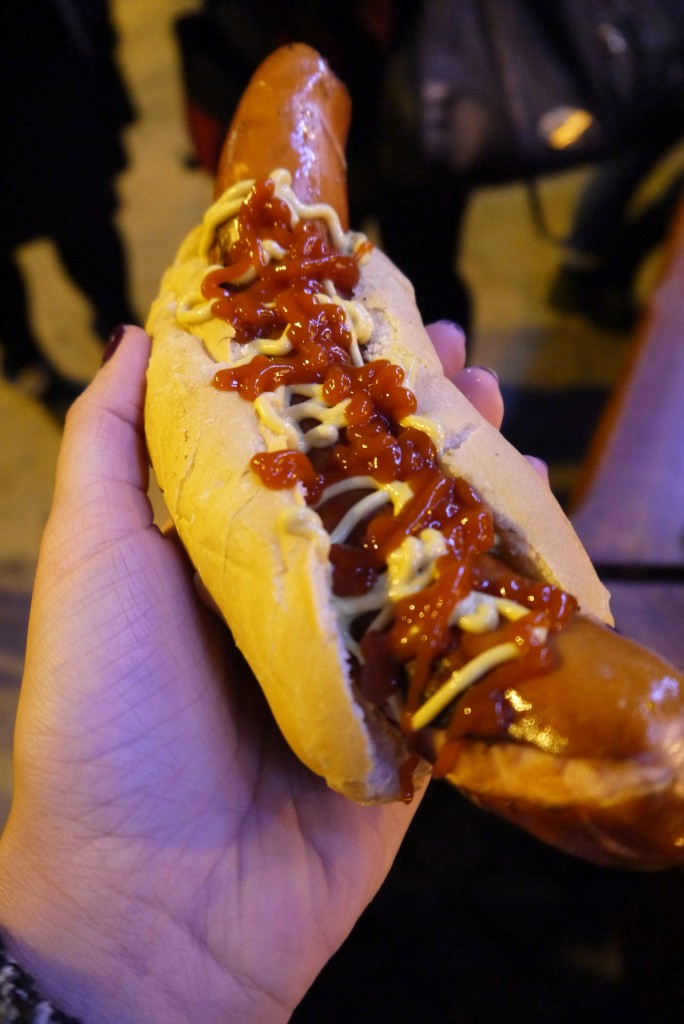 It was the perfect end to a perfect day with some beautiful local bloggers. A huge thank you to Cheryl from InvestInYourChest who organised the whole day, it was great to meet some Bournemouth Bloggers!
If you fancy yourself a wintery day of sun, fun and santa, then head over to the #makeitbournemouth website for loads more information on what else you can expect from the town that doesn't just give you its awesome beach…!