Last minute holidays are the best. I barely had time to get excited about our adventure to Greece before we were bundled on an EasyJet plane. Our expectations were vague – a week of laying by our pool in the sun eating every greek salad and Mousaka every hour.
How wrong we would be.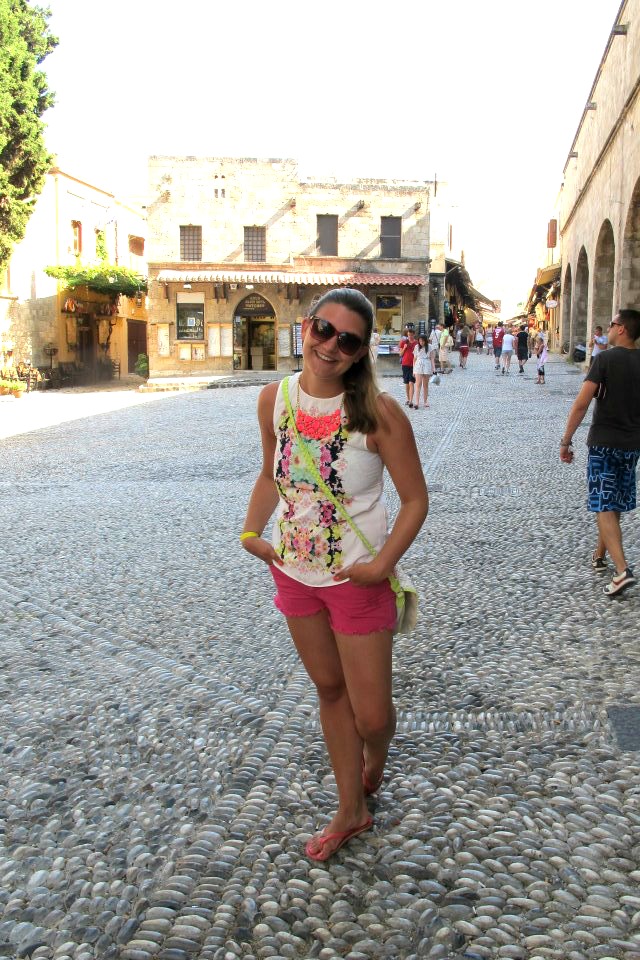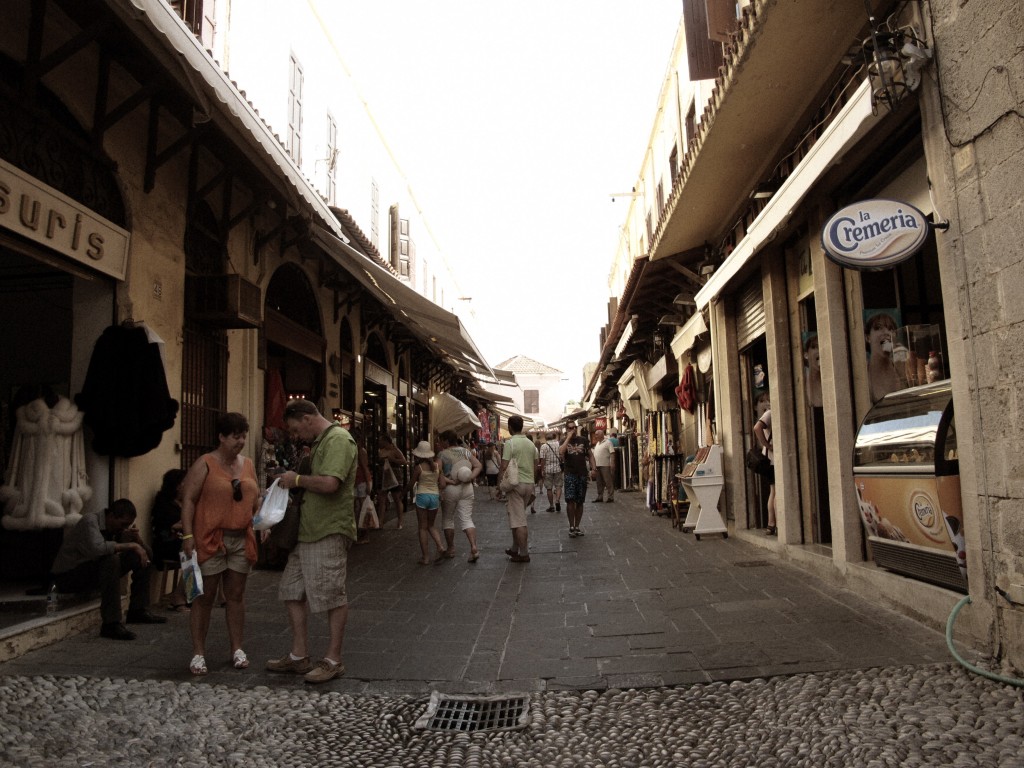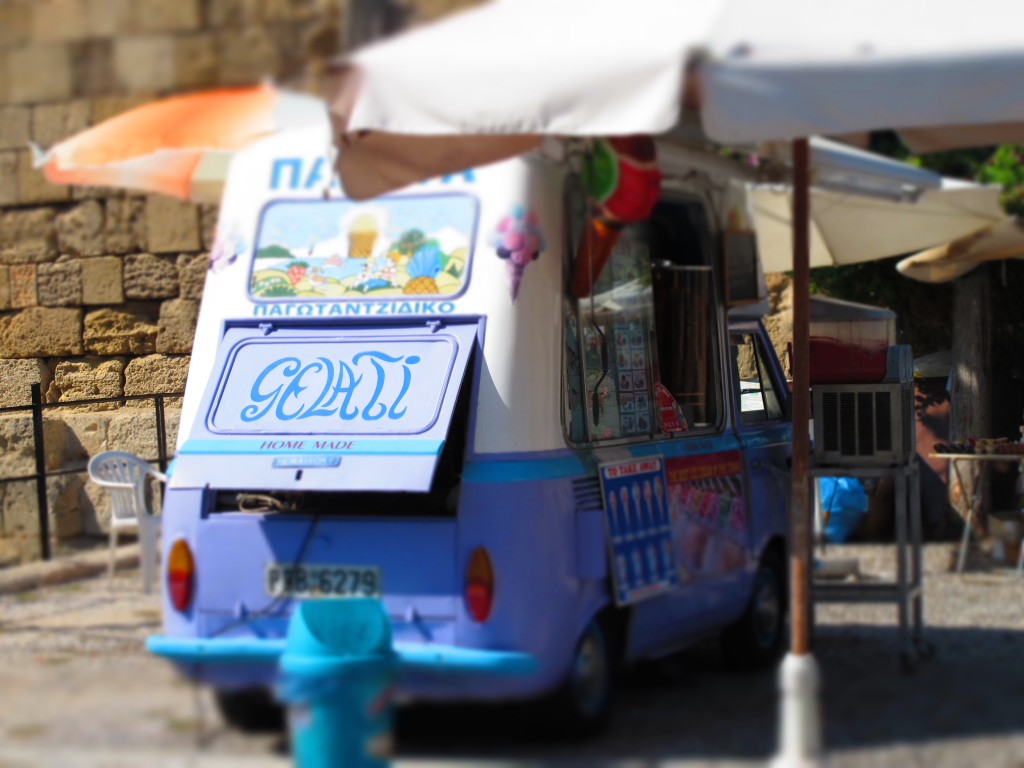 After sizzling on a sunbed all day it was time to have a little adventure. A small bus ride away from our hotel we found ourselves in Rhodes Town. Separated into two sides, Rhodes Old town oozes ancient Greek history and Rhodes New Town a heart of modern shops, bars and cafe's.
From the first moment we lay our Havaianas on those mind-bogglingly old cobbledy streets, we feel in love with Rhodes Old Town. I am lucky enough to have travelled plenty of Greece when I was a teenager, however this was a first Greek adventure for Scott and so far he was head over heels in love with the place.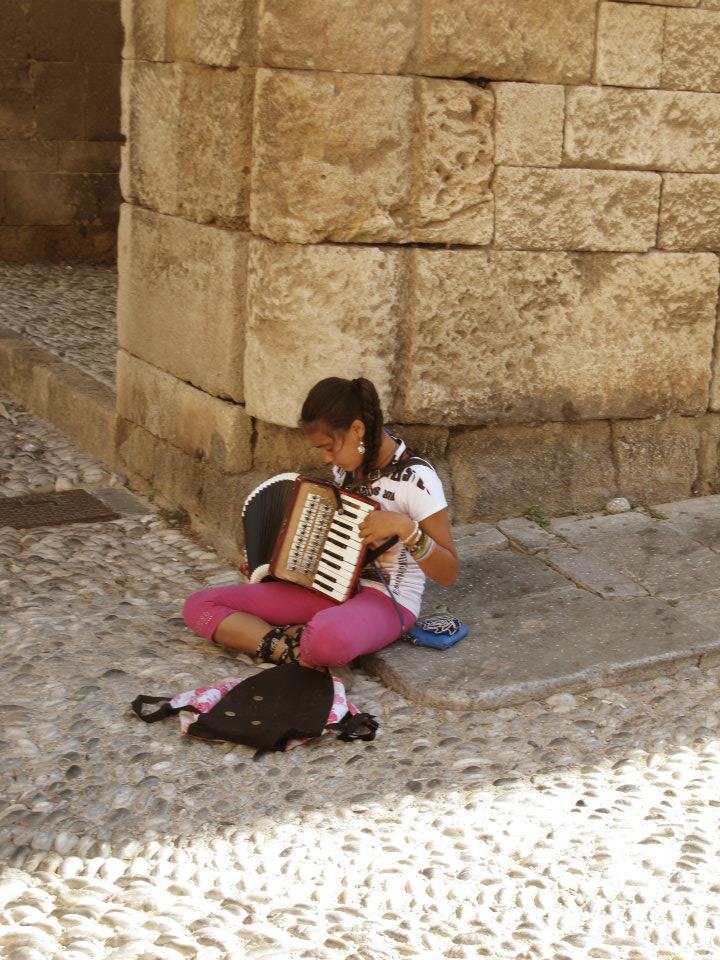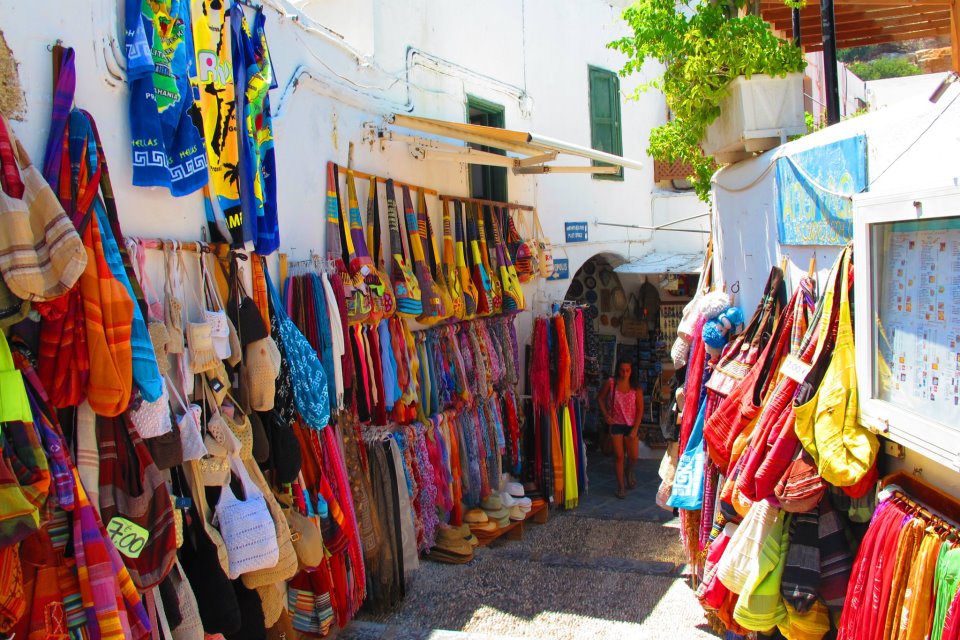 Navigating ourselves around the tiny alleyways in the cooler afternoon sun, we dreamed of a simpler life. Watching locals sat around drinking Greek coffee (more like mud in a espresso mug if you ask me), life here seemed wonderful. We did this every afternoon of our holiday, getting lost in the streets every day (with the exception of one day where the air-conditioned Zara sale seemed much more tempting).
The history and fort-like feel of Rhodes Old town is captivating. Little of the fortress has been over-modernised, and the buzz of cars and moped's have been left outside the town's ancient walls.
We found a small outdoors cafe in the Market Square called "Stathis's Cafe". Run by Stathis himself, his greatest asset his fridge, we were served cool beers and embraced the atmosphere of the "greek life" around the town. I have never been so in awe of a man and his little cafe.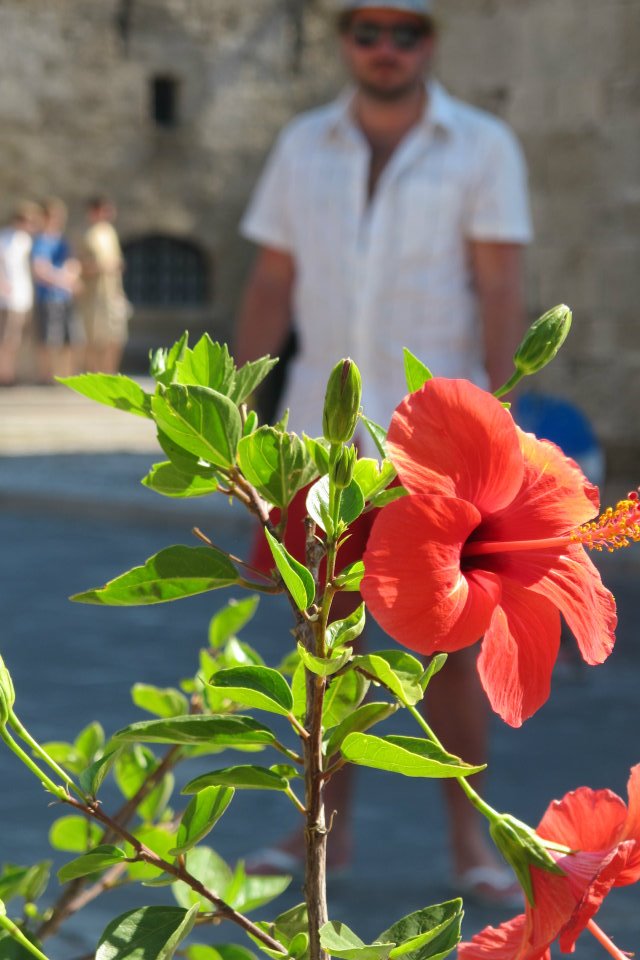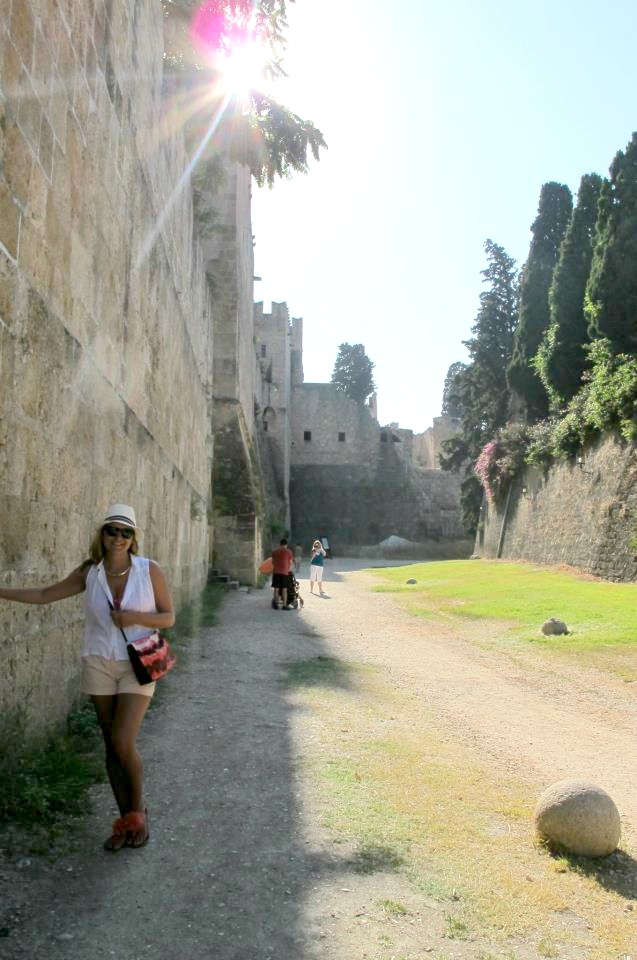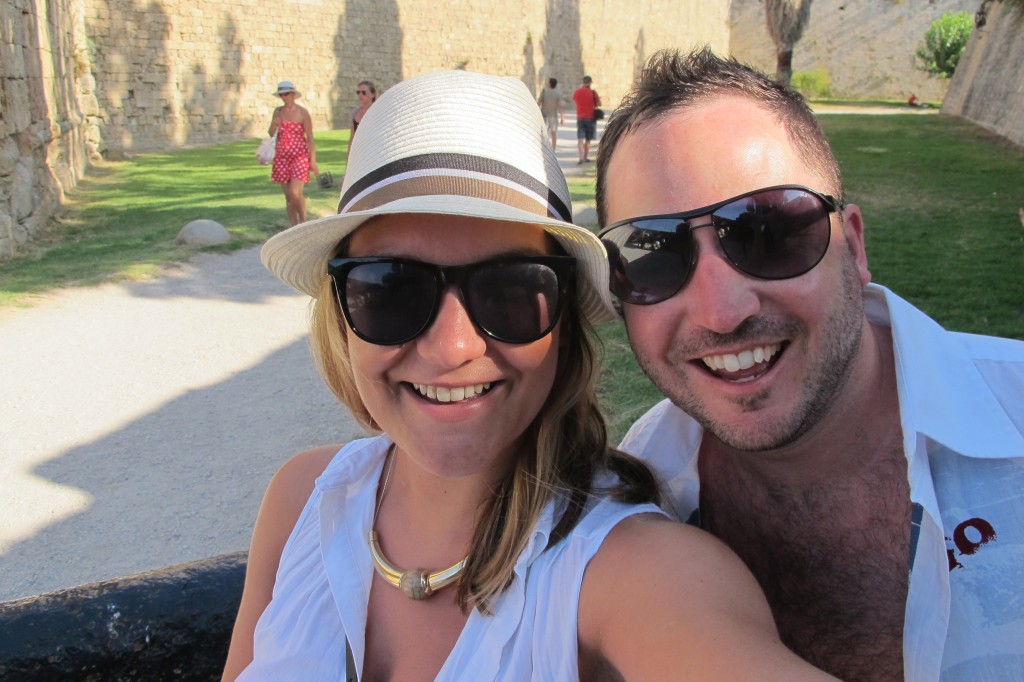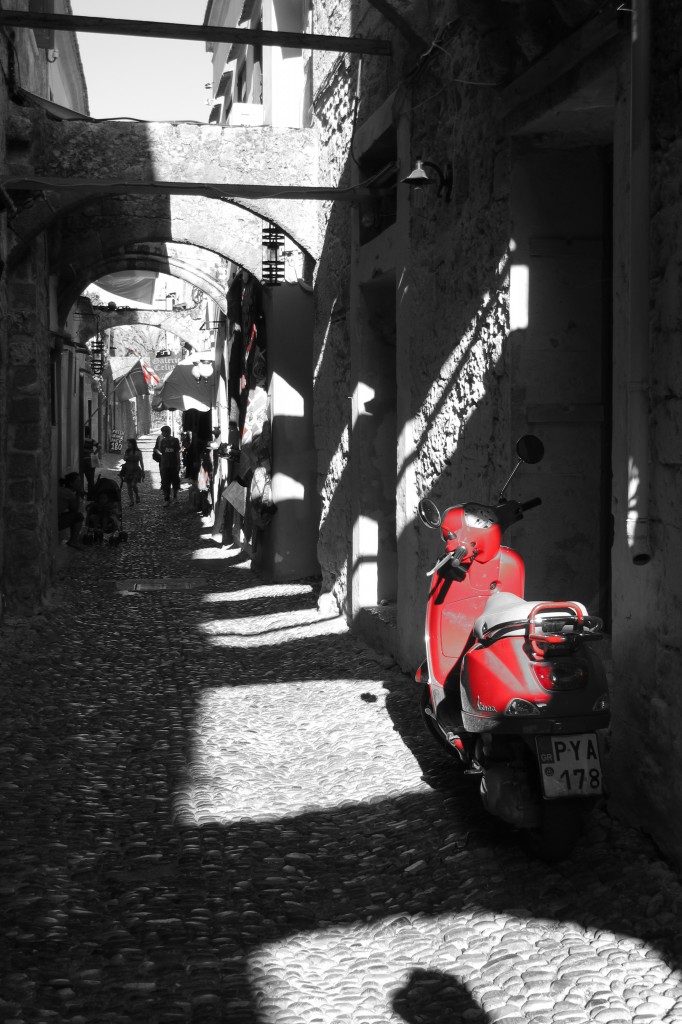 On day 3, we took a boat trip to Lindos, a tiny town on the East coast of Rhodes. Lindos is one of the most picturesque places I have ever visited. With shallow, clear, warm waters and sweltering temperatures, placed on a stunning backdrop of white Greek buildings, Lindos has it all.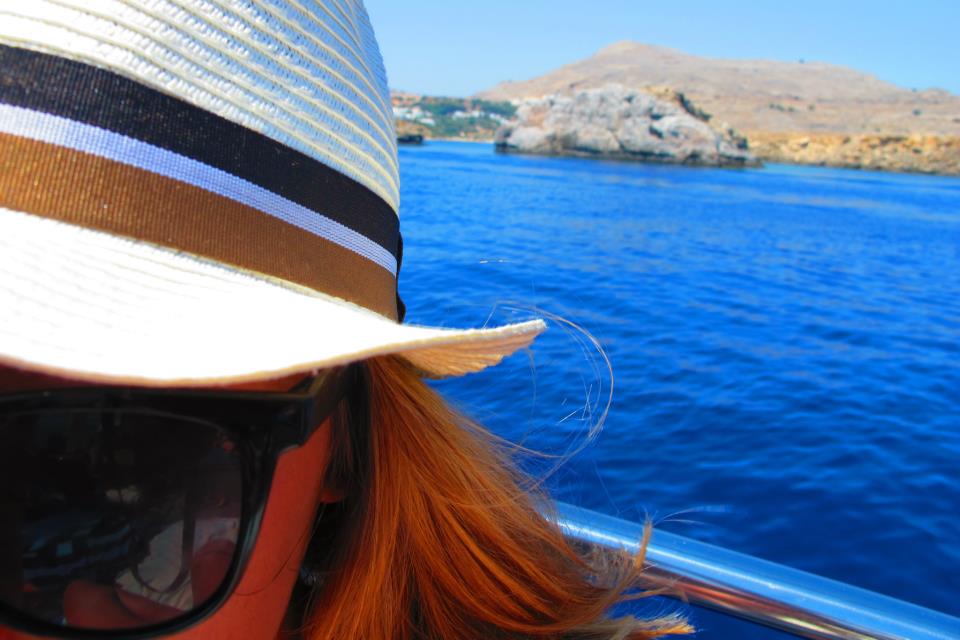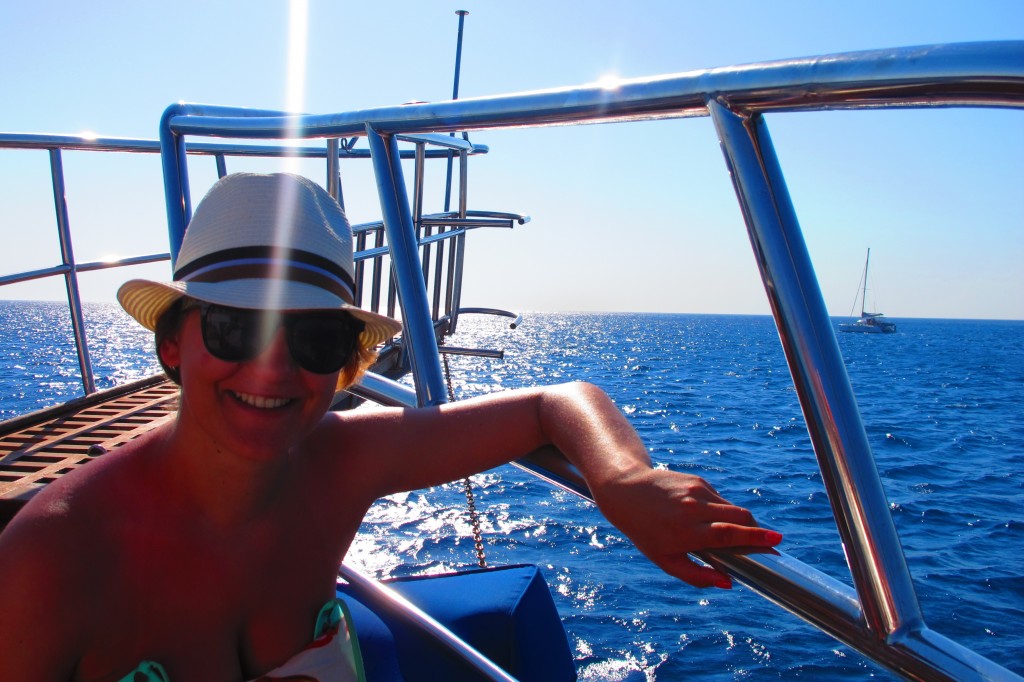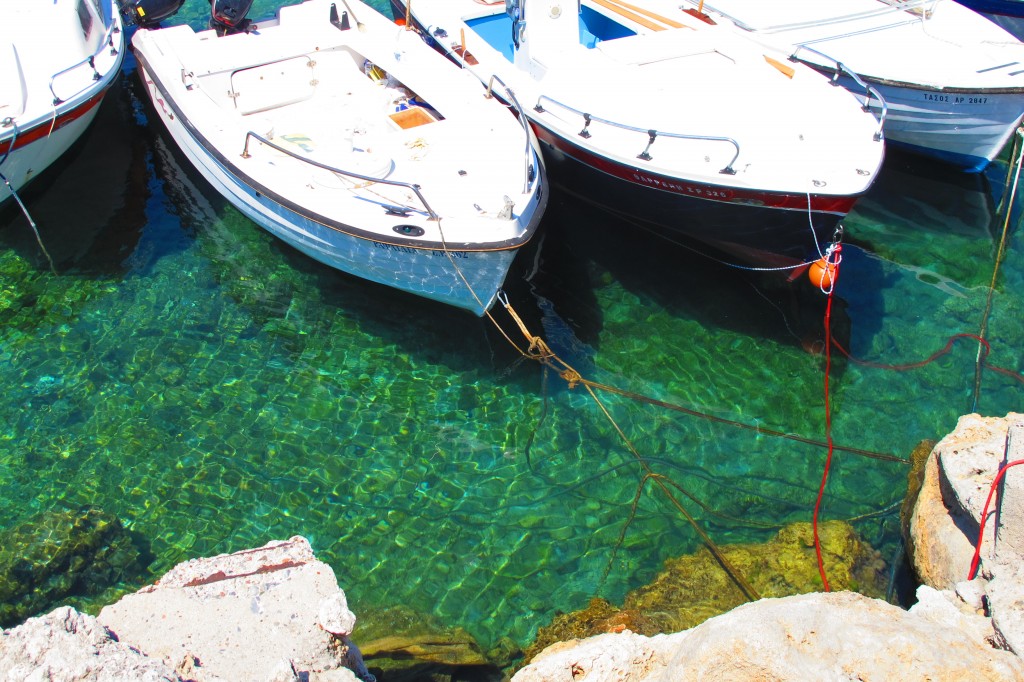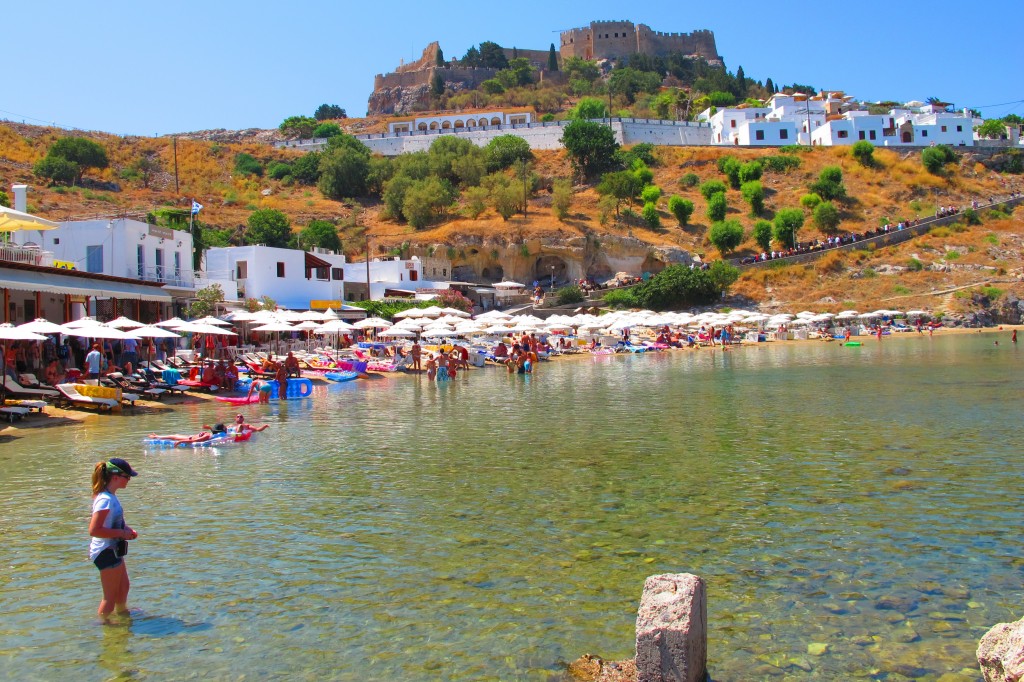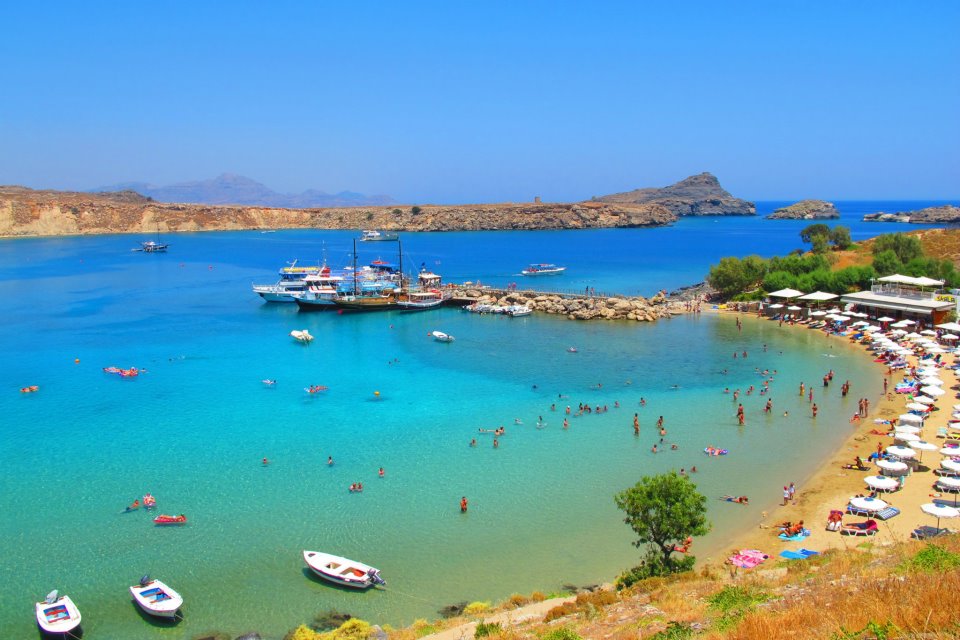 After a lunch of local Tuna steaks and a well needed ice cold coke, we headed up hill weaving between the donkeys. The view was magnificent, but the heat wasn't too pleasant (hence the scarf over my shoulders – no I wasn't cold!). There were alleyways and alleyways of local produce and shops sprawled out over the walkways, lighting up the paths.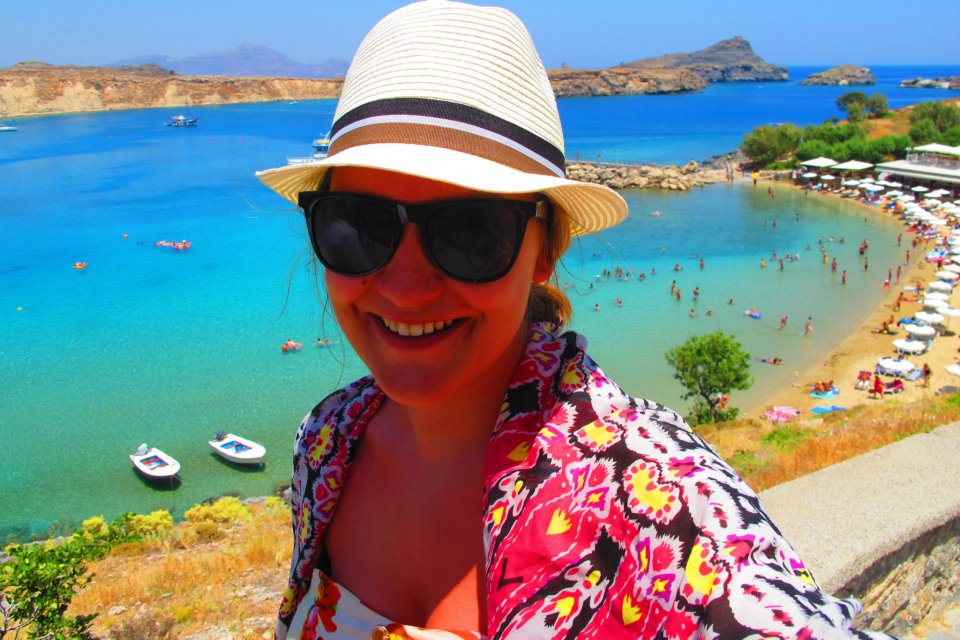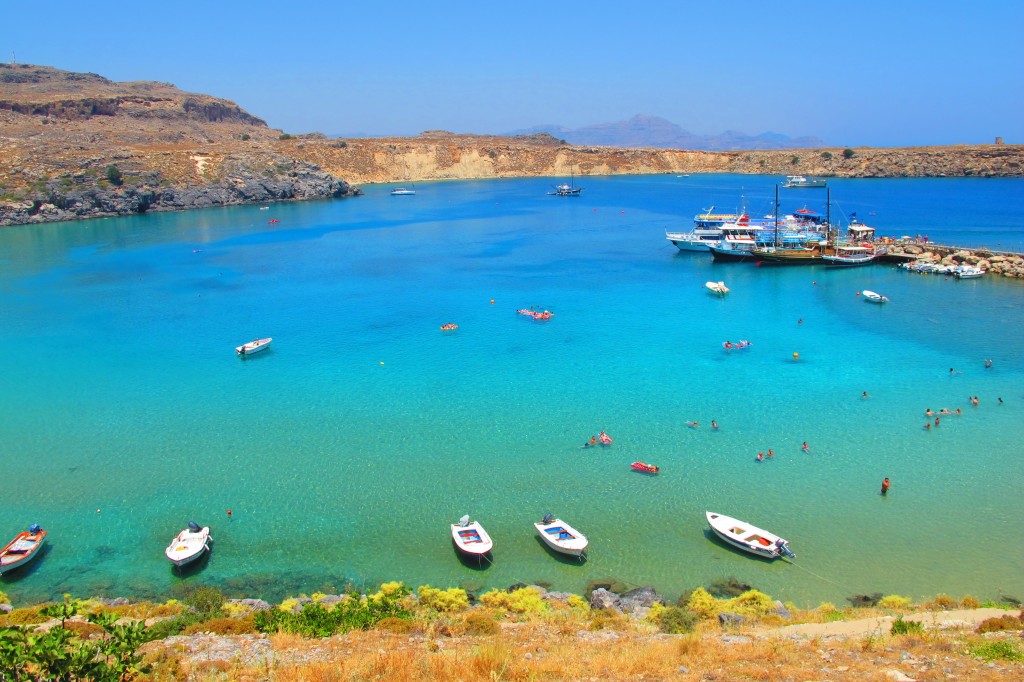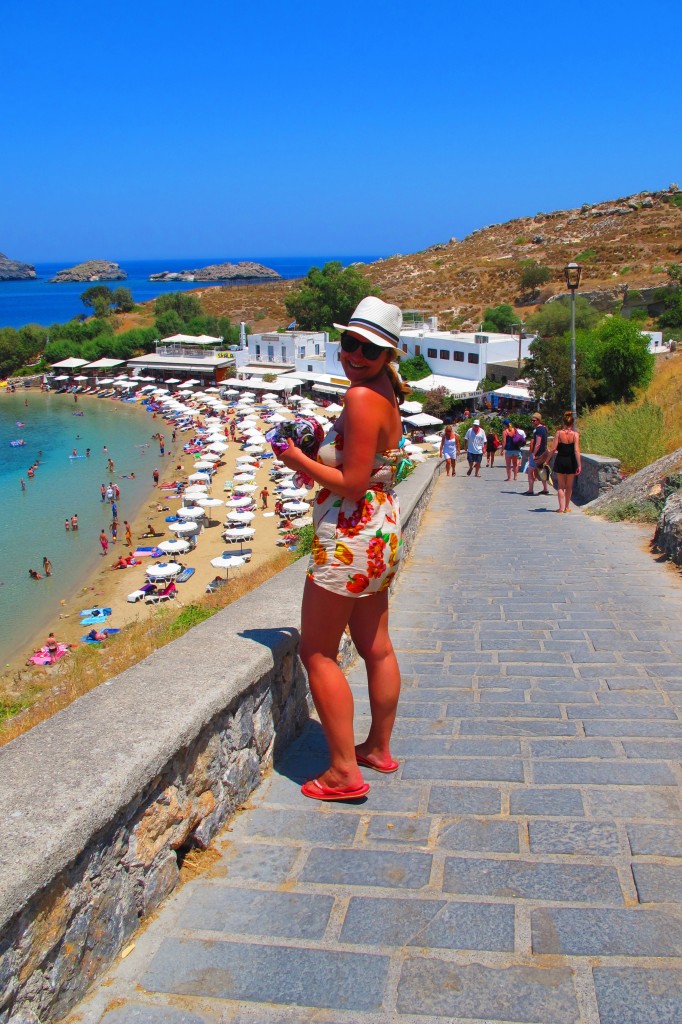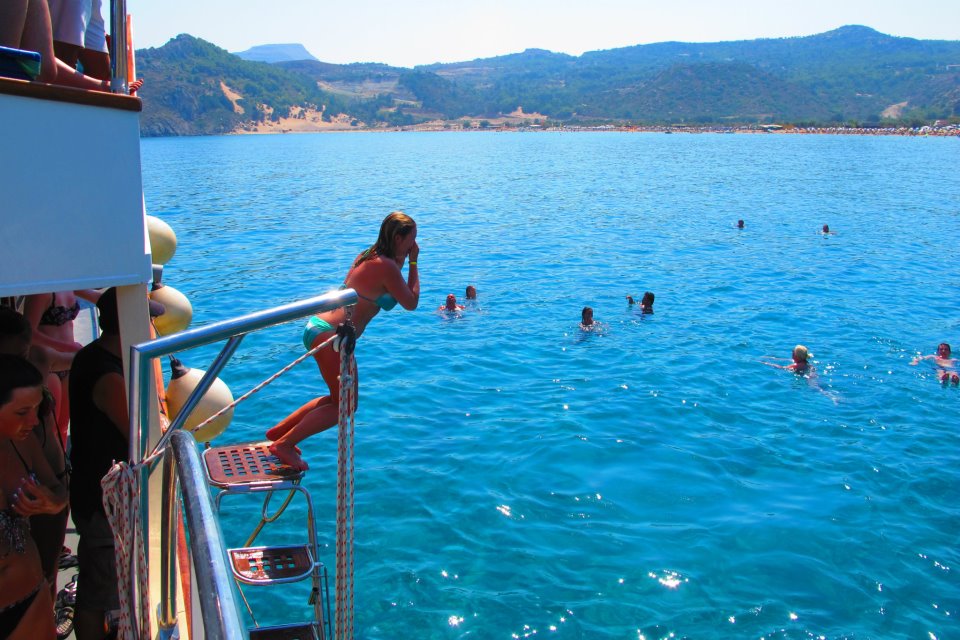 On our way home from Lindos, we stopped at a beautiful bay where the water was so warm and clear you could see all the way to the bottom. Of course I took the opportunity to bomb off the side of the boat! Who wouldn't!?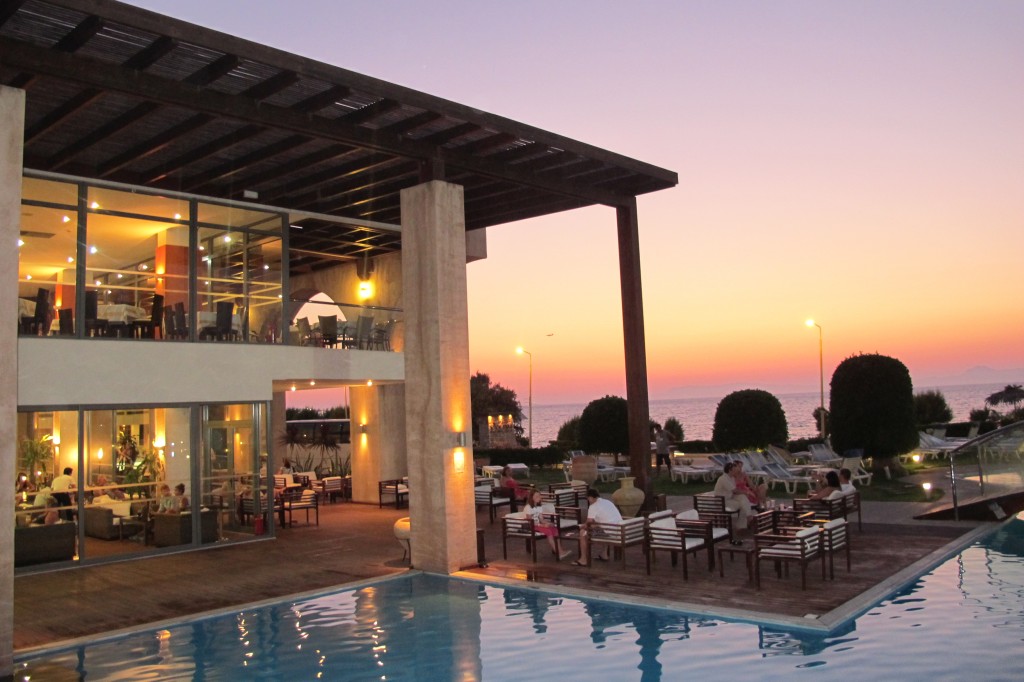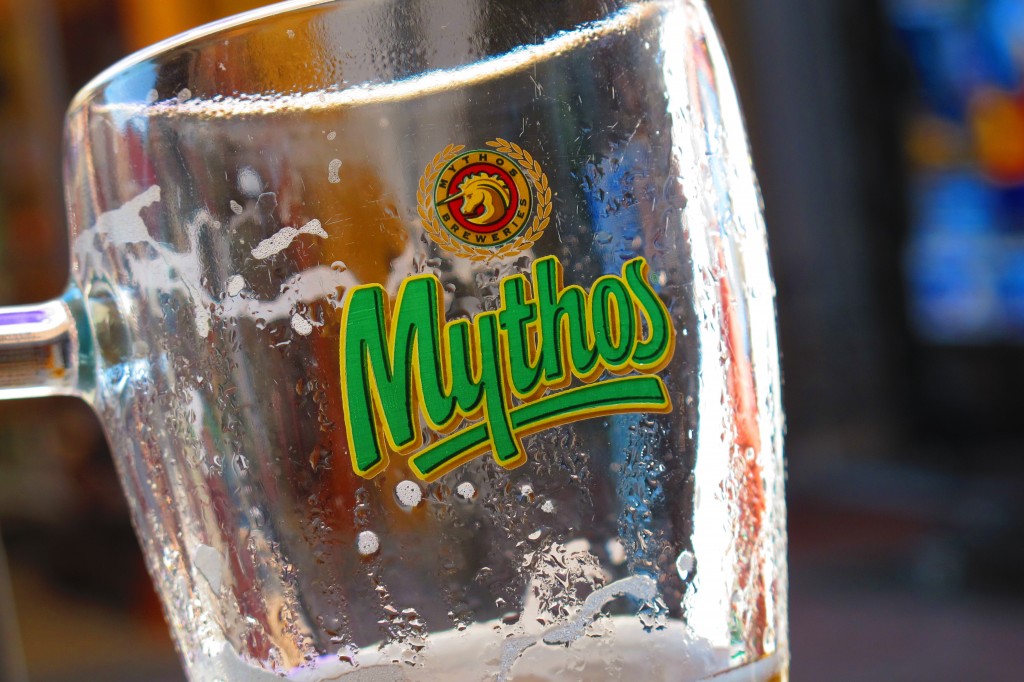 Rhodes is a wonderful treasure. The food, the people's nature, and the idyllic scenery  is just how I remembered from all those years ago. Leaving paradise and facing home was emotional – lucky I still have my tan as memories!