Bank holiday weekends usually mean one thing. Dissapointment. Those plans to go camping with friends turn into a wet and miserable struggle to pitch a tent, and that BBQ you'd planned is rained off and switched for a takeout infront of Britains Got Talent.
Oh how times have changed!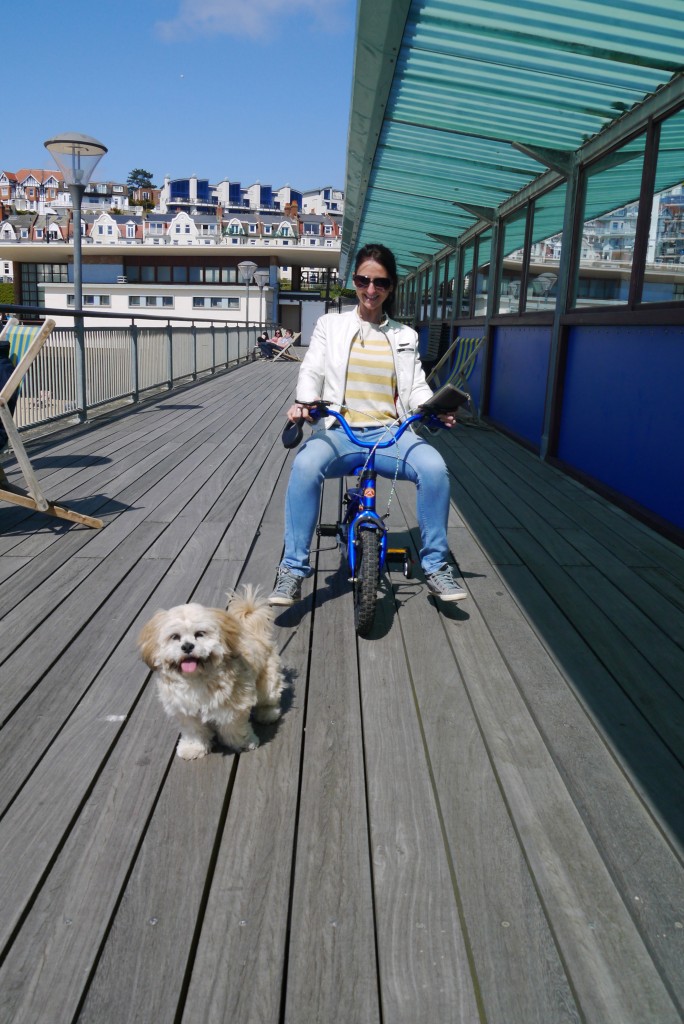 The sun has got his hat on, hip hip hip hooray! I want to introduce you to a new family member…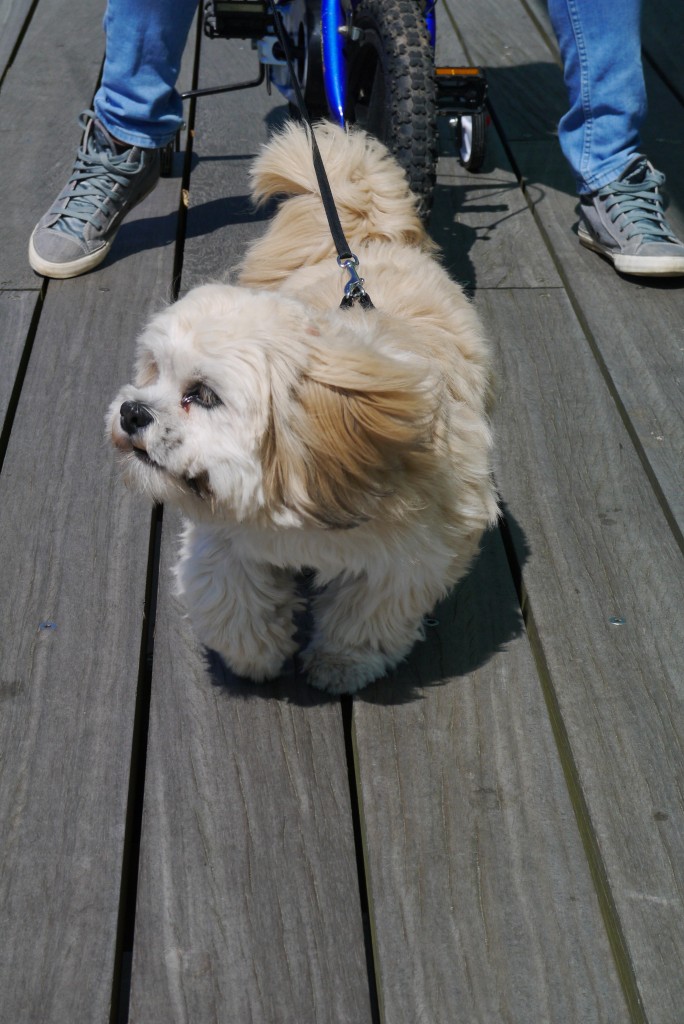 Meet Ceba.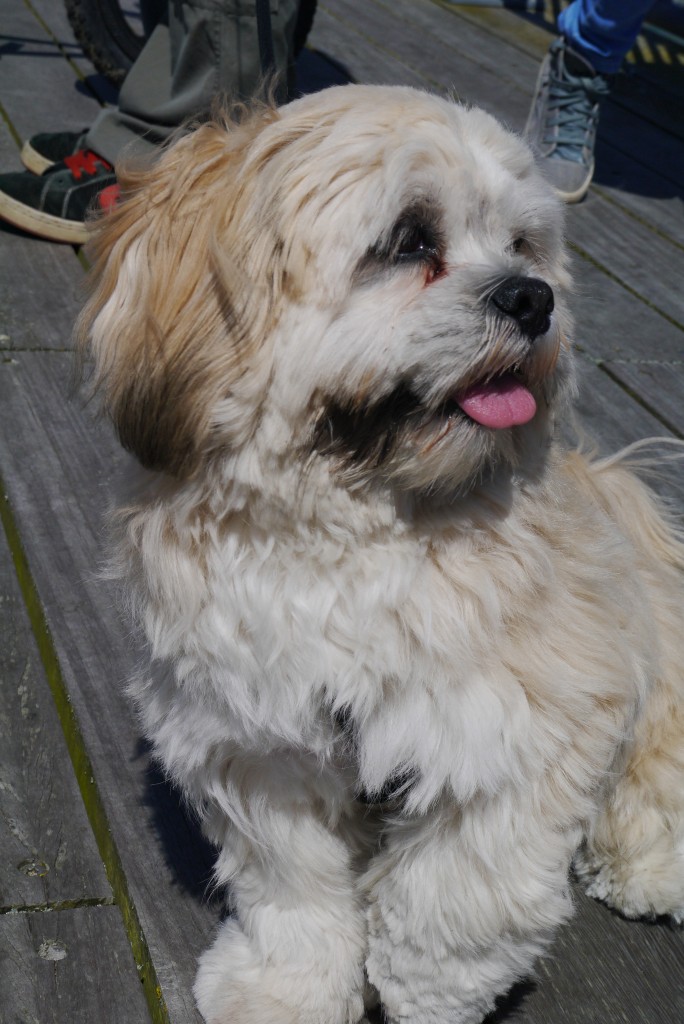 My cousins beautiful Lhasa Apso. He is 8 months old and this was his second trip to the seaside.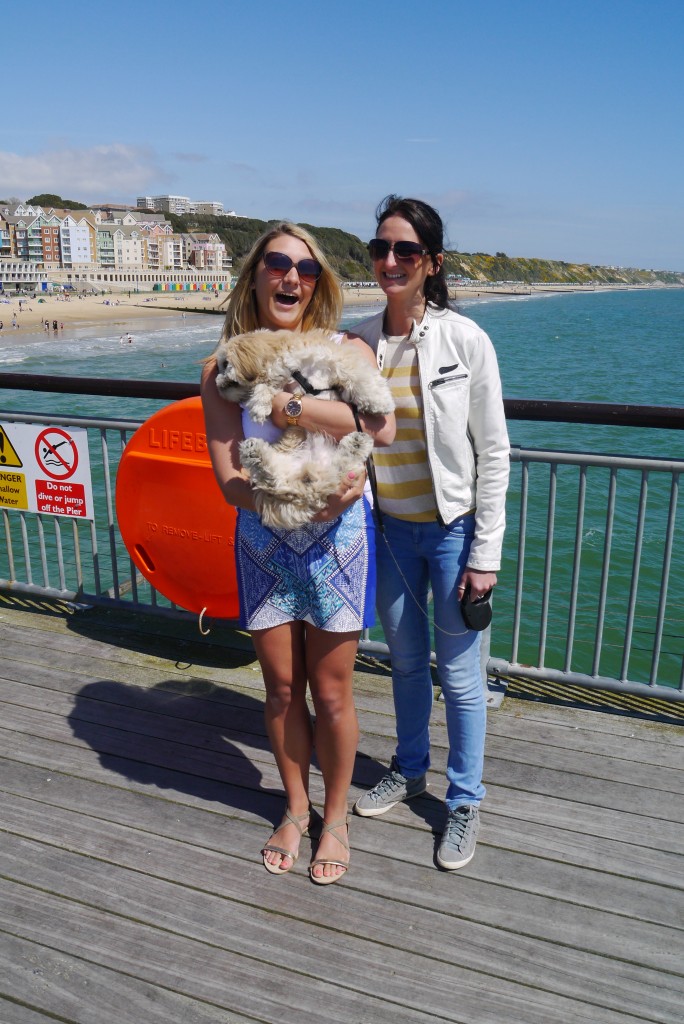 He's learnt the tricks of the trade with the girls. A total ladies man.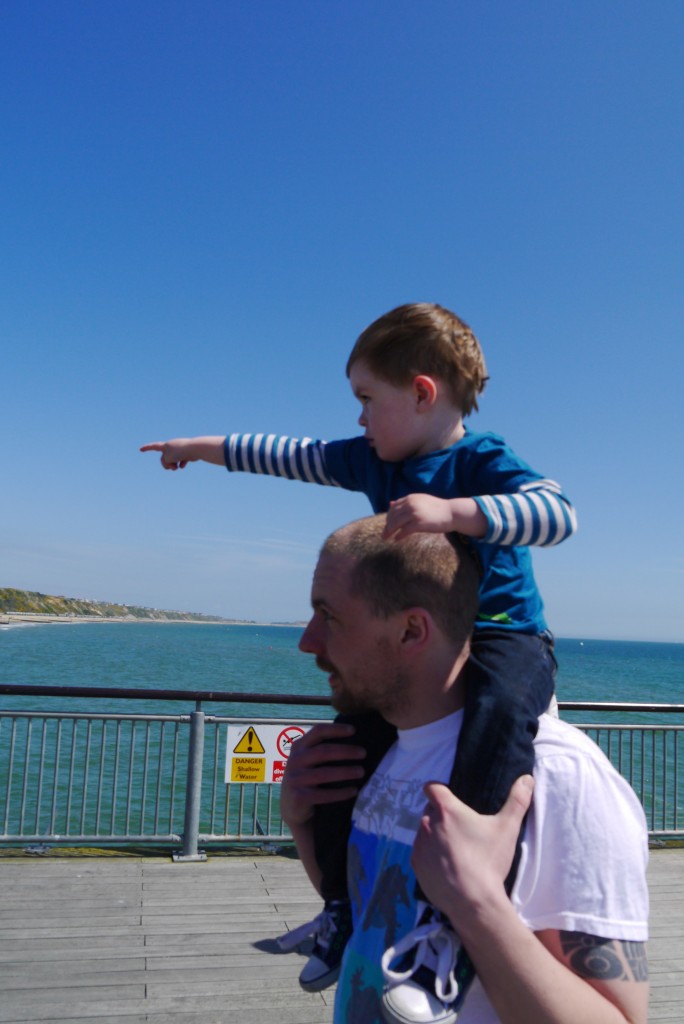 He also brought some friends too. My gorgeous second cousin Oriel and my cousin Adam also ventured out of boring-stoke for a day on the beach.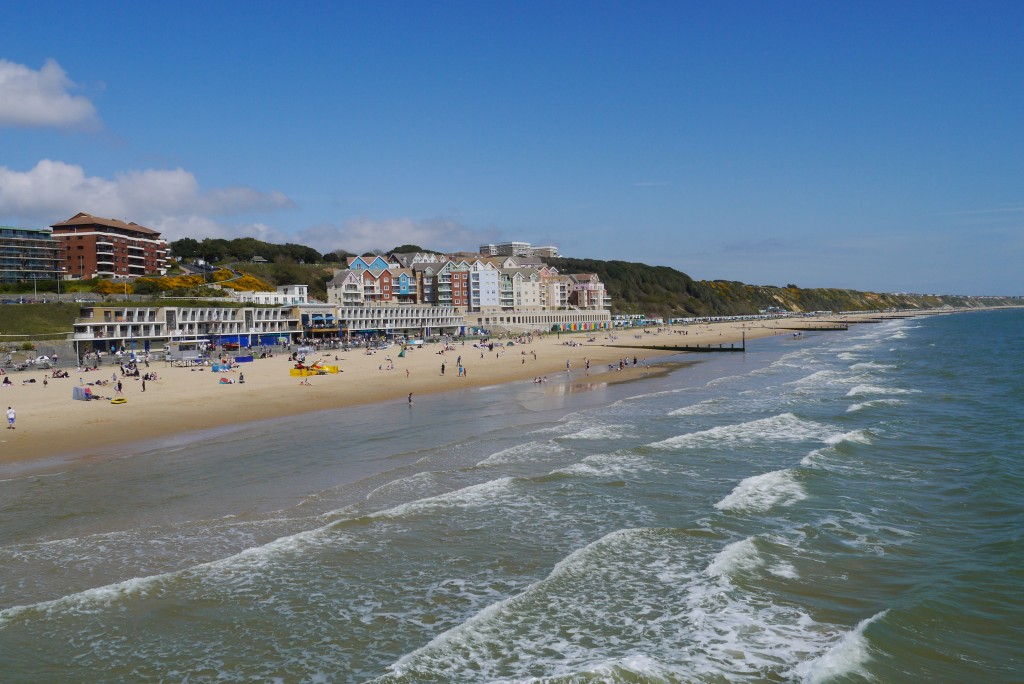 Boscombe beach was bustling with holiday makers, families and 9 to 5ers making the most of a boozy weekend with no work on Monday! I'll drink to that!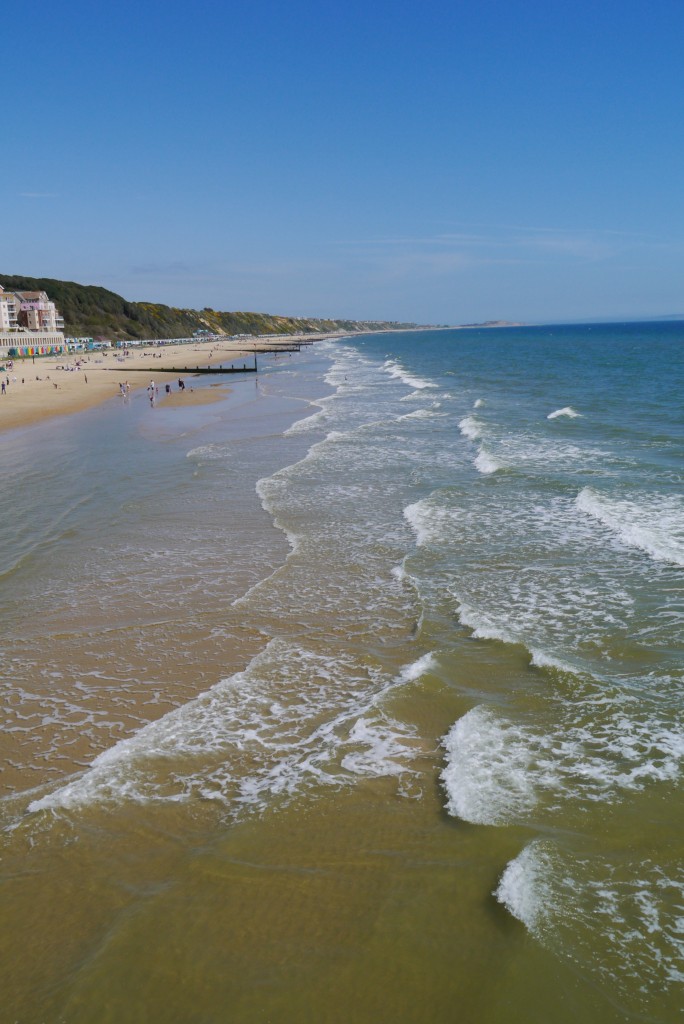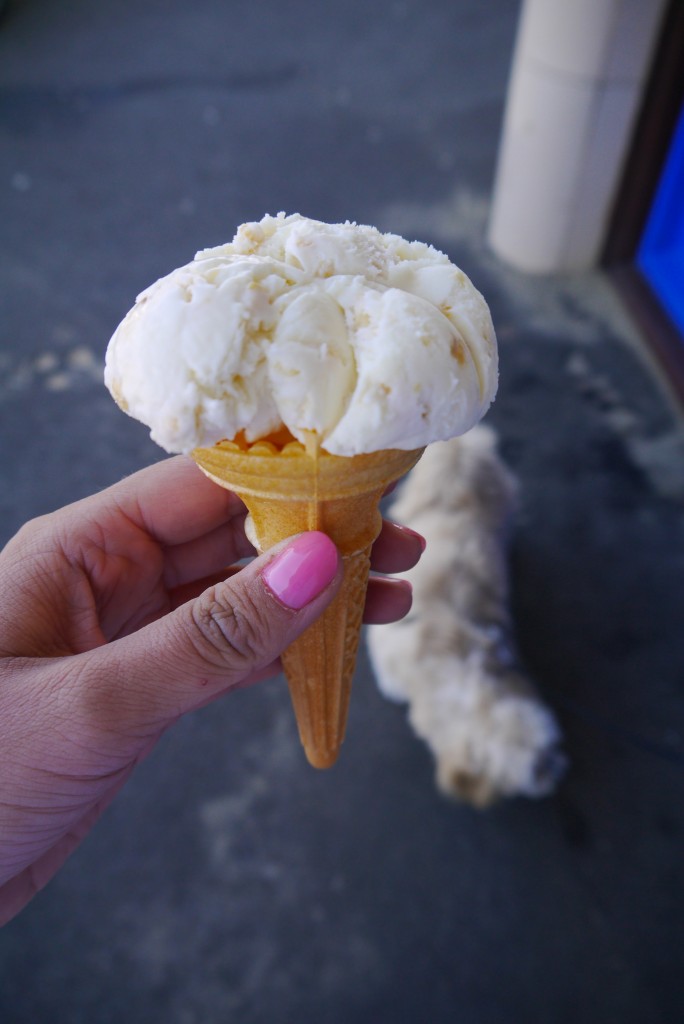 No trip to the beach is complete without a scoop or two of Purbeck ice-cream. I cannot resist Honeycombe Hash! After wading through the tourists in Boscombe, and discovering Ceba couldn't have his first dip in the sea as the "no dogs on the beach" had just been introduced, we went back to my home town.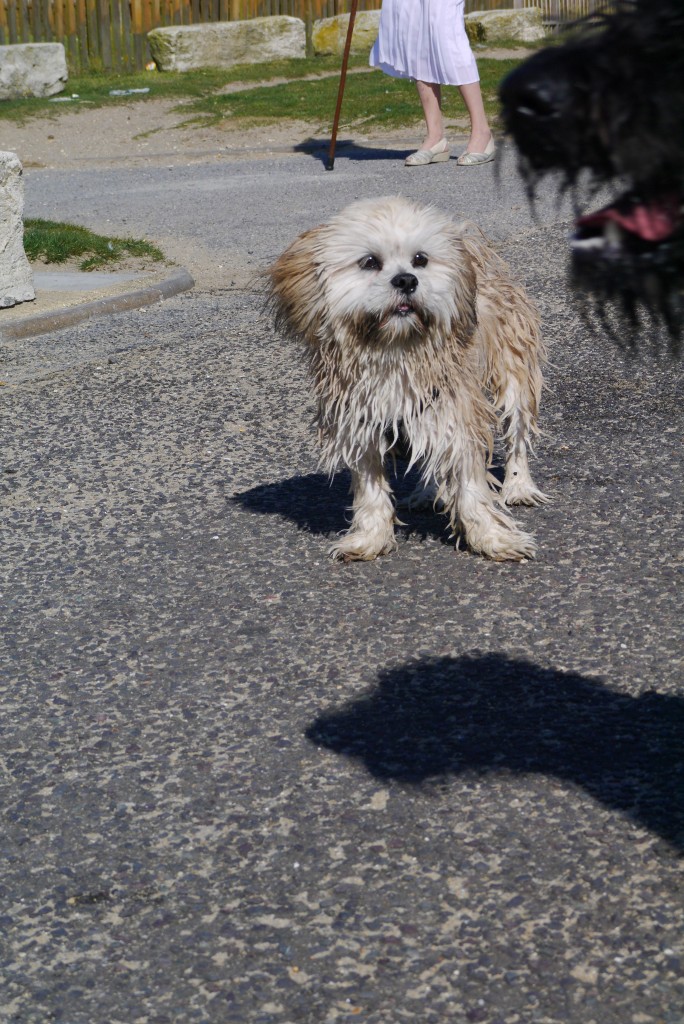 Ceba met Bella. It was love at first sight.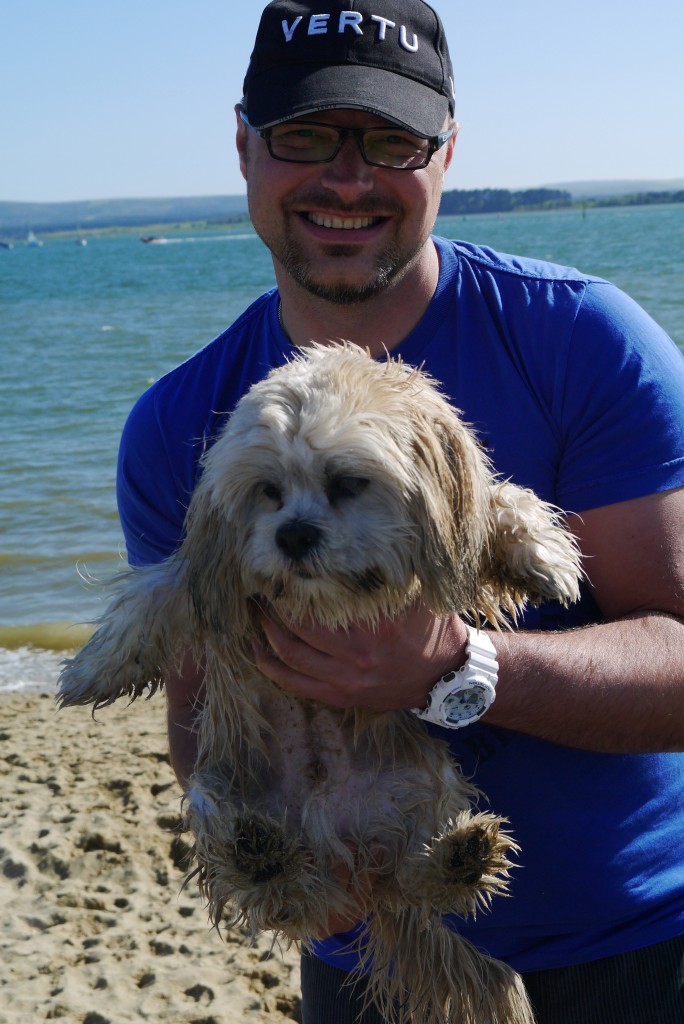 Patryk gave Ceba a dunk in the sea and to everyone's amazement, the dog can swim!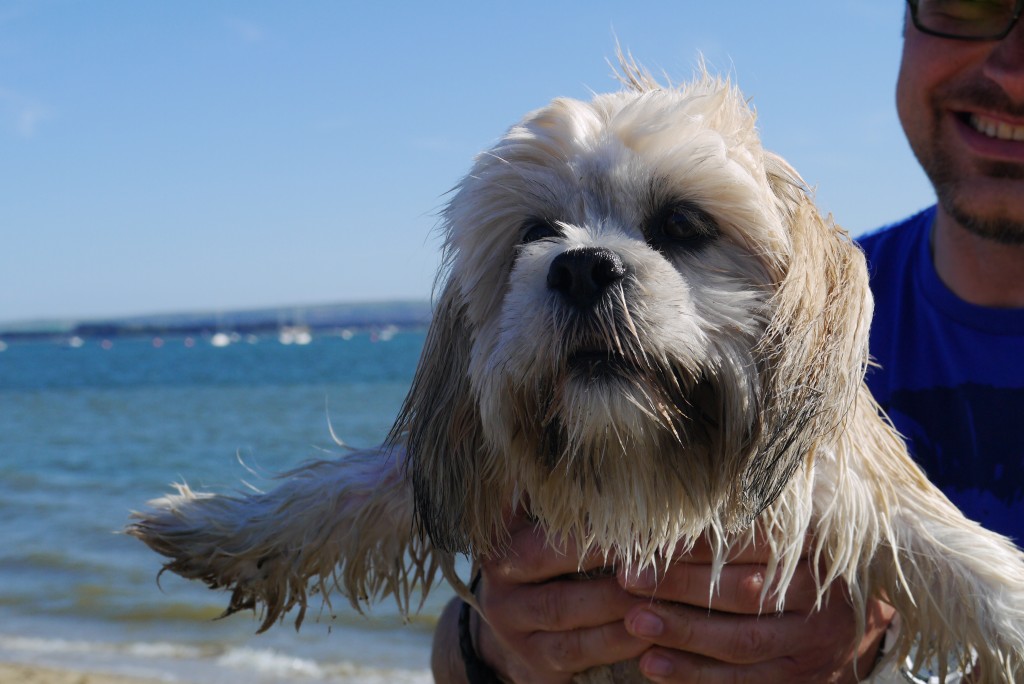 I wouldn't say he's won over by the sea…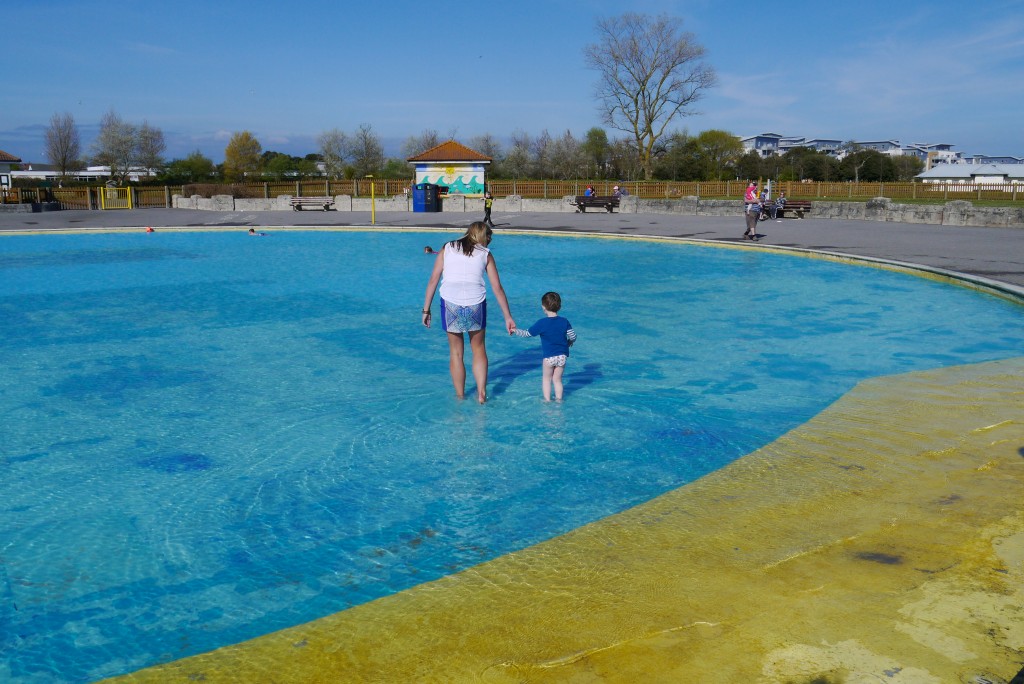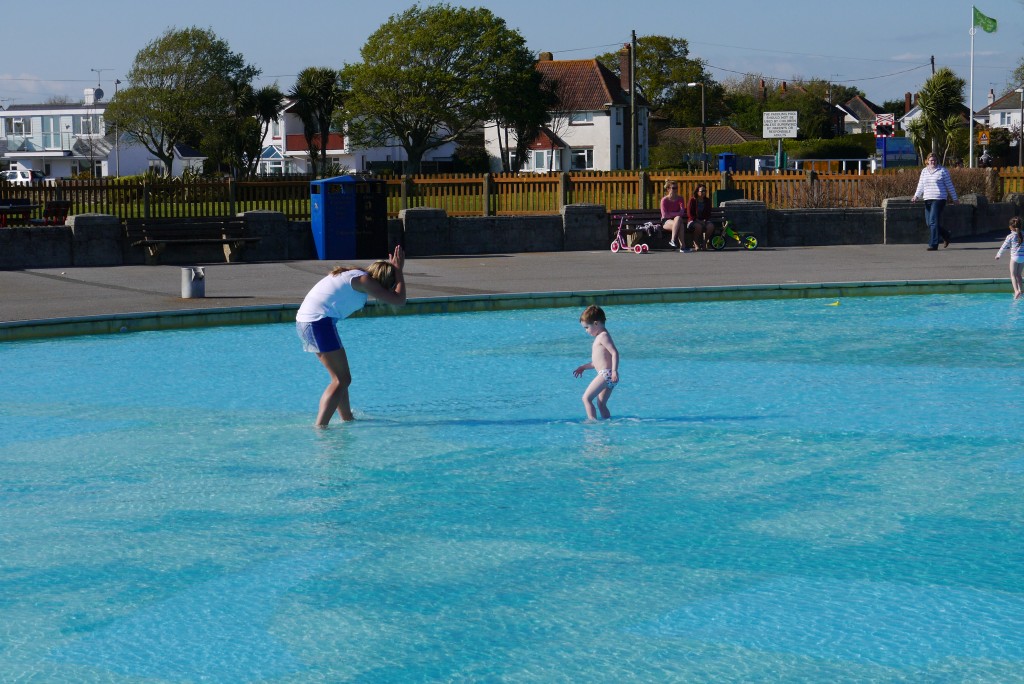 Me and Oriel spent the rest of the afternoon playing sharks in the paddling pool. I've been playing in this very pool since I was 7 years old, but it's a whole lot shallower that I remember!
I hope you had a nice bank holiday weekend. How's that sunburn?