It is days like this that I am so thankful to call this beautiful place home. It brings a little tear to my eye to think that I will be bringing up Sebastian in a place that I love so much and have such fond memories of from when I was little. I remember my parents would wake us up at 6am on a sunny summers day, pack the beach gear up in the car and drive us on the 2 hour drive from Bath where I lived as a child. We would arrive in exactly the same place I had parked on this sunny autumnal day, we walk down the exact steps that I would excitedly run down to catch my first glimpse of the sea and as soon as I did, I have the same reaction as I do to this day.
It has always hds the same effect on me, I just love this place.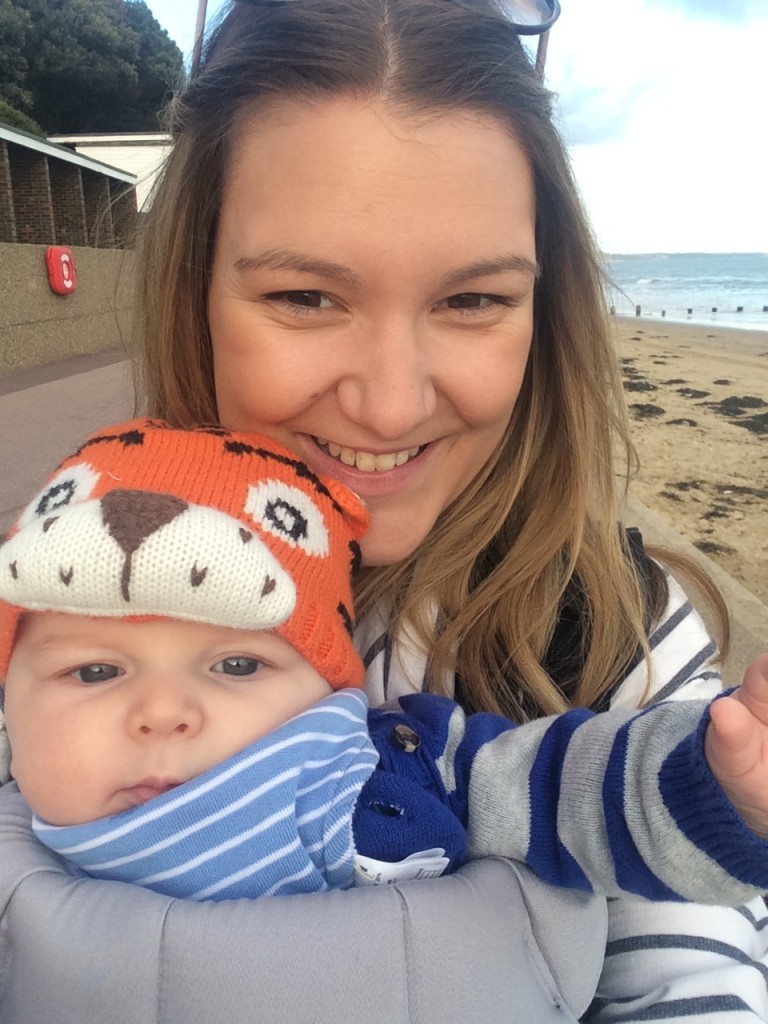 Seb selfie!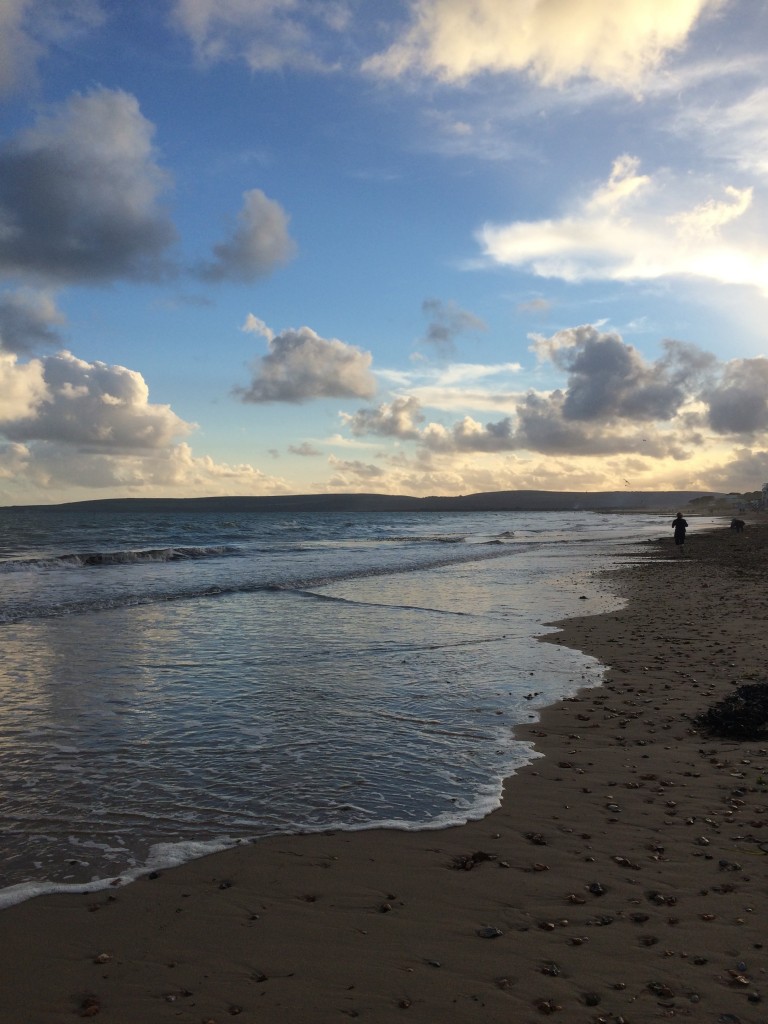 Last Friday, I packed the BabyBjorn carrier into the car and drove to Sandbanks to meet my mum and her crazy labradors for an afternoon beach walk. The sun was setting and there was a crisp coolness to the air. But it was magical none the less.
I wanted to share this day on my blog because I just want to remember it forever. Being with the people I love the most, in the place that holds my heart, it was the perfect Autumnal stroll, which of course ended in a giant hot chocolate in Jazzy's cafe!. It wouldn't be a Sandbanks walk without one of those hot chocolates!