I wasn't sure if I was going to share this story with you, but here we are, the birth of baby Sebastian.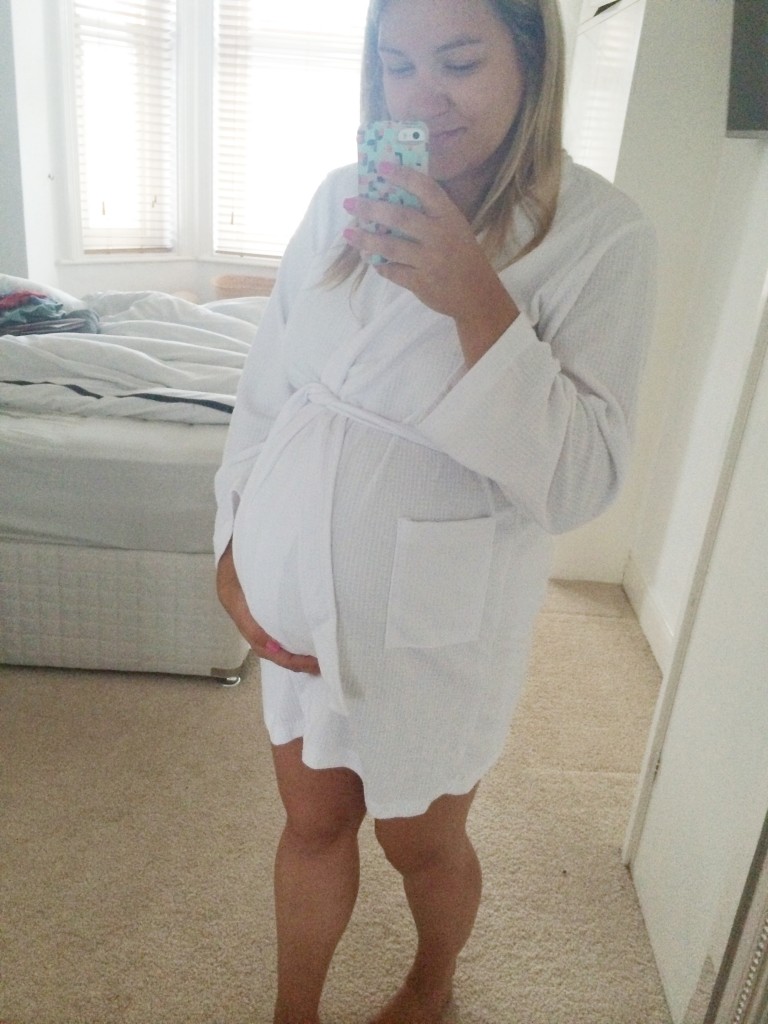 The morning of the 2nd of August, 15 days overdue, I called the hospital at 7am to be told they had no room on the ward to induce me. They'd asked that I call back at 12noon and they would hopefully have a bed for me then. A little disheartened, we decided to crack on with Scott's birthday celebrations, yep today is Scott's birthday!
At around 10.30, mum arrived with coffee and cake, and sure enough I'd started having period like pains which grew with intensity as the morning went on, but like mum kept telling me, some women are at this early stage of labour for days, so I didn't get my hopes up. We called the hospital at 12 and they had a room for me and asked that I come in at 2. By the time we left for the hospital, I'd had a bath, put on a face mask (you really do crazy things in labour!) and packed the last of my hospital bag. We arrived the hospital at 2.30 and my midwife Sonia arrived at 3.30 to examine me. To my relief, I was already 3cm's dilated, no need for induction and moved into the Lotus room in the Haven Suite of Poole Hospital.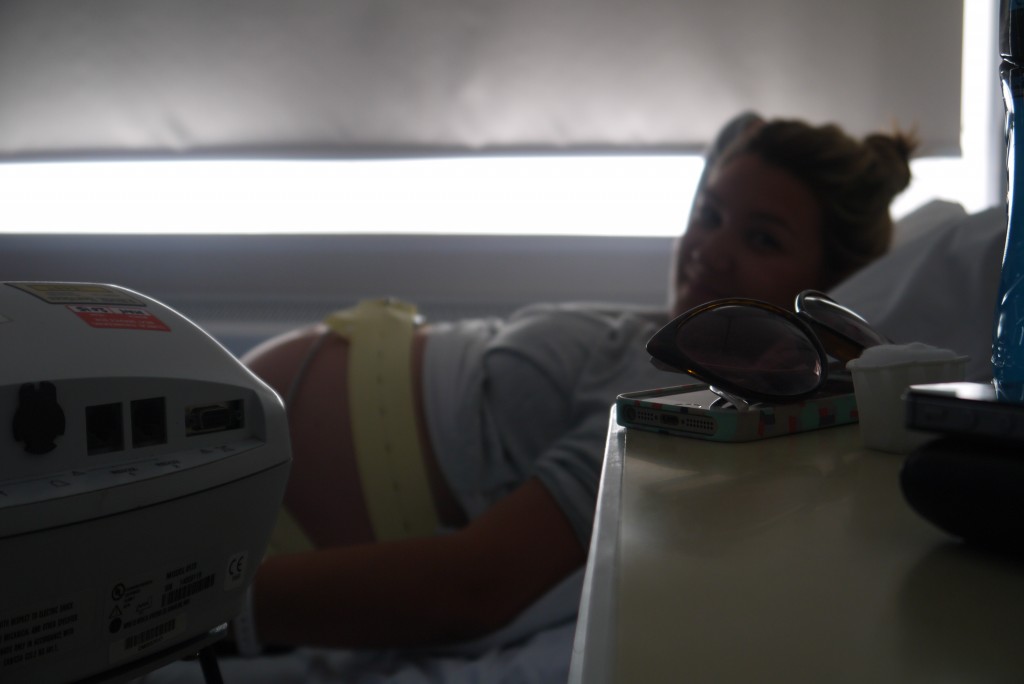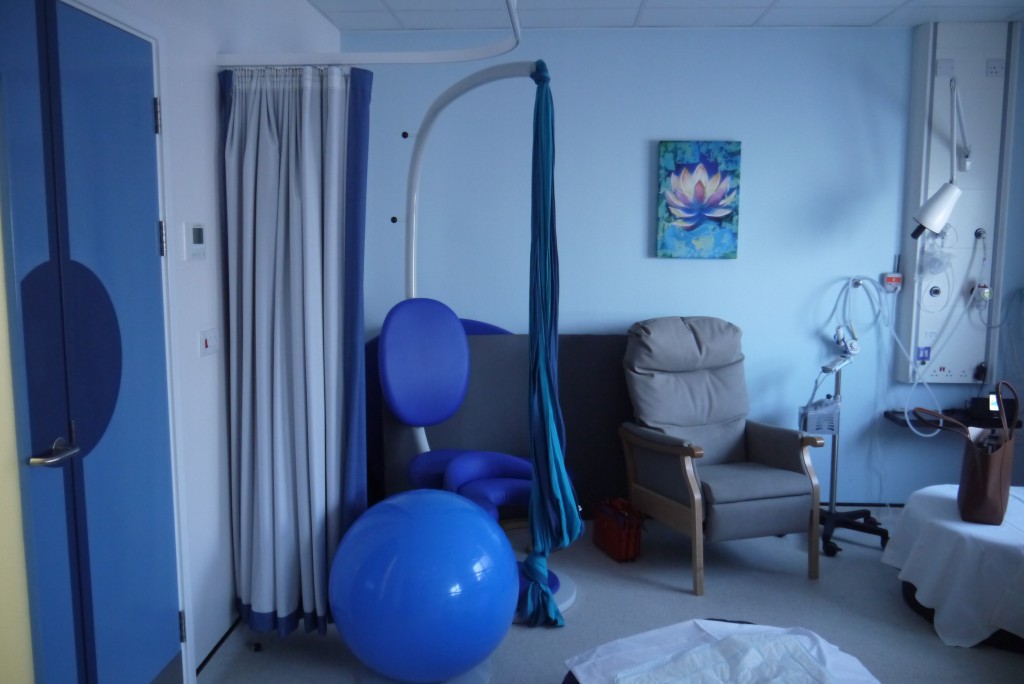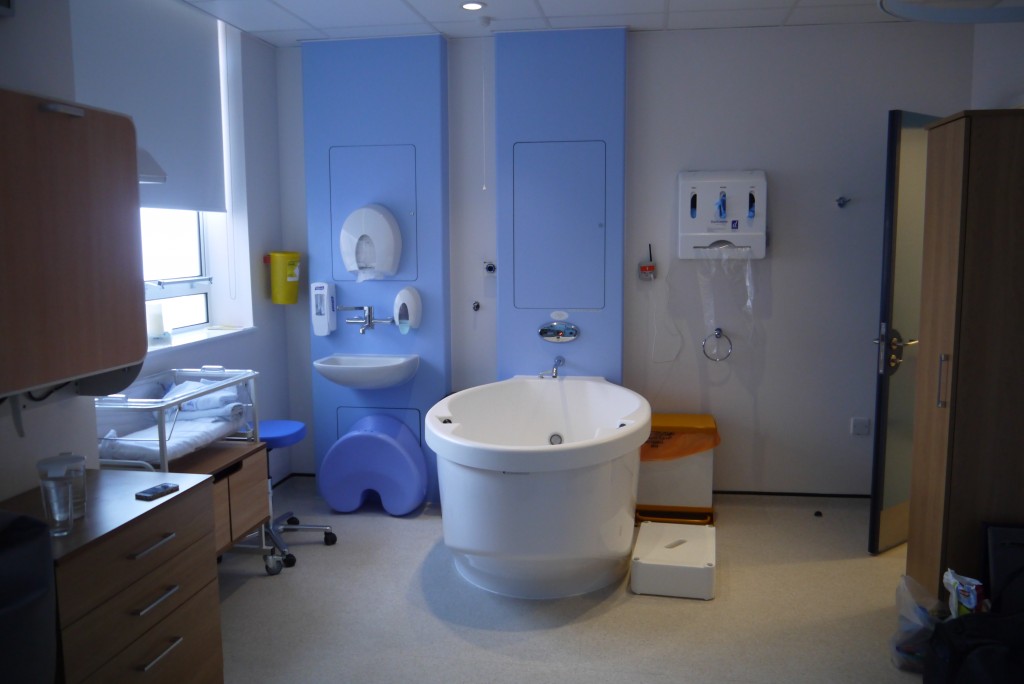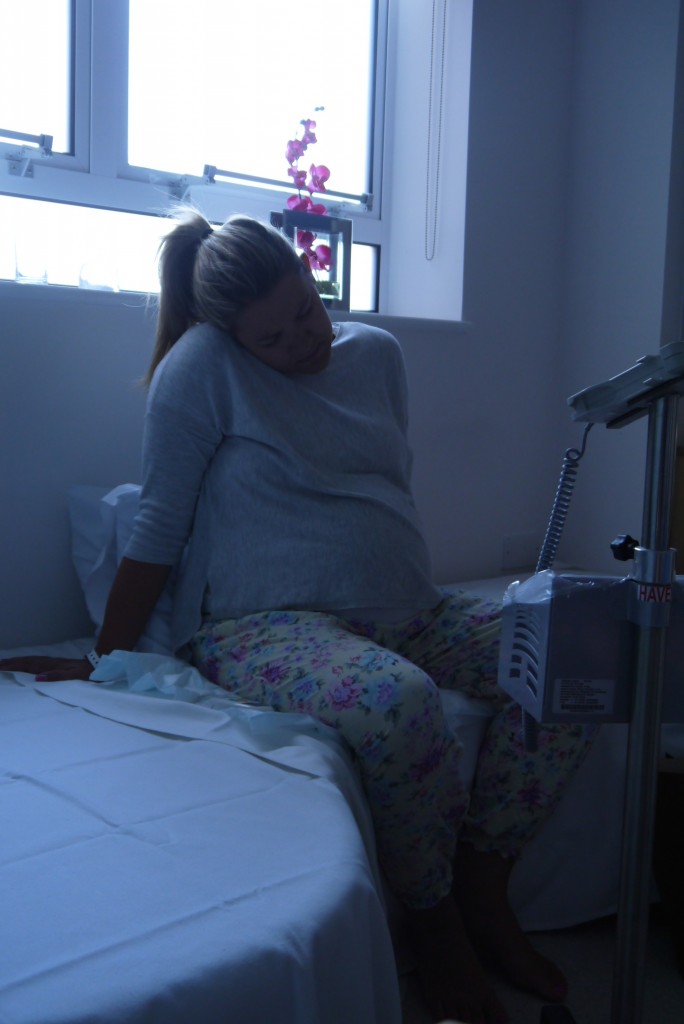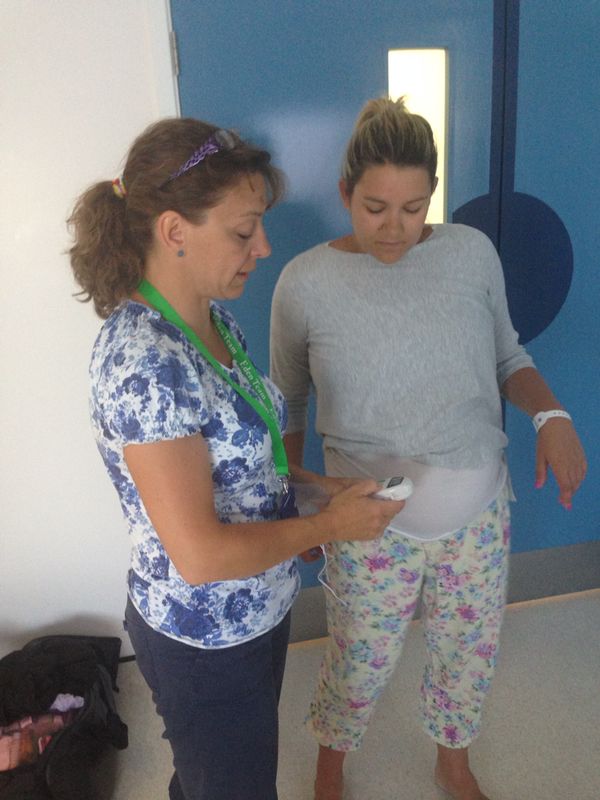 Sonia plugged me into the Tens machine, but we soon realised we were a little too late for that! For the next hour I rode through the contractions using the positions I'd learnt at pregnancy yoga. With my head rested on my crossed arms that rested against the wall, I pictured myself on top of the hill in Branscombe, looking over the Devon coast with my baby in my arms. Breathing through the contractions and visualising one of my favourite places let the pain glide away with each contraction. With each contraction, I would sniff my cotton wool ball that had been soaked in Clary Sage oil (used in labour to strengthen contractions). As things intensified,  I got into the birthing pool. The water gave the best pain releif yet and over the next hour I tried the gas and air to ease the pain (it didn't, it just made me feel spinny-head drunk!). Soon enough, my contractions were back to back and I got out of the pool for Sonia to examine me. The pain had really cracked up a notch and I was sure this was it.
It wasn't, I was 4-5cm and the pain was almost unbearable. I was gutted. Next thing I was sat on the toilet screaming for pain relief and crying that I felt that I needed to push. Sonia decided to examine me again and to her complete shock I was fully dilated and she was able to break my waters. It was too late to get back into the pool so I rested on the padded sofa and after 20 minutes of pushing, Sebastian arrived!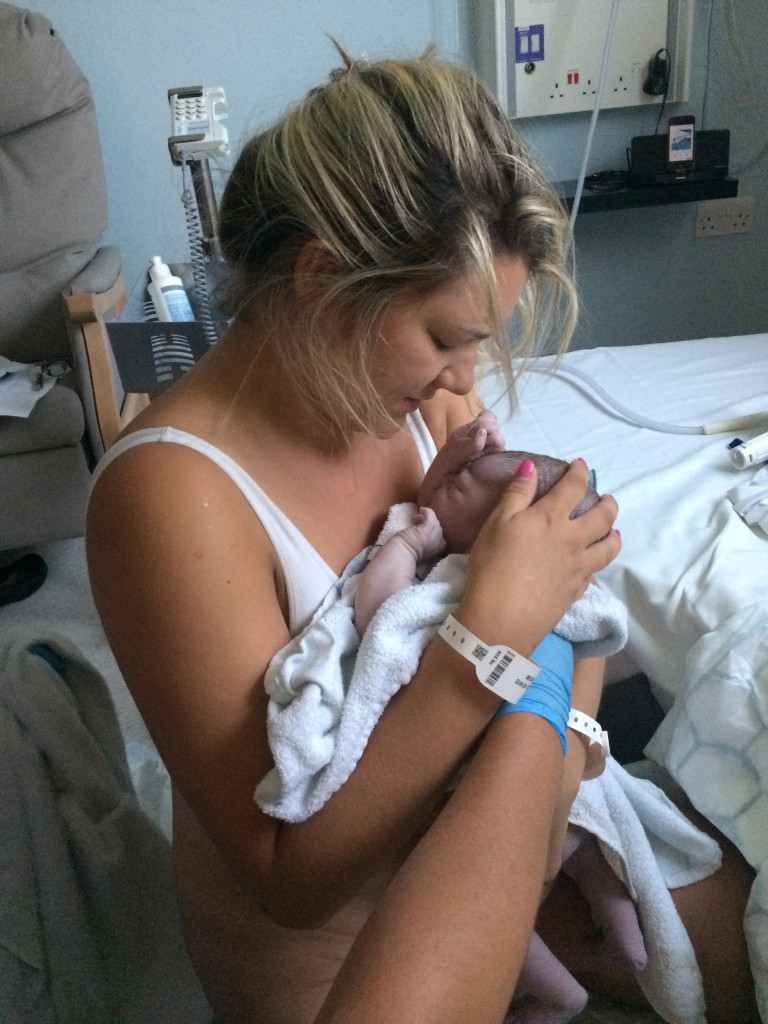 I held him against my skin while we waited for the cord to stop pulsing and Scott eventually cut the cord. As I sat back on the sofa, Scott took Seb for some skin-to-skin while I waited for the placenta.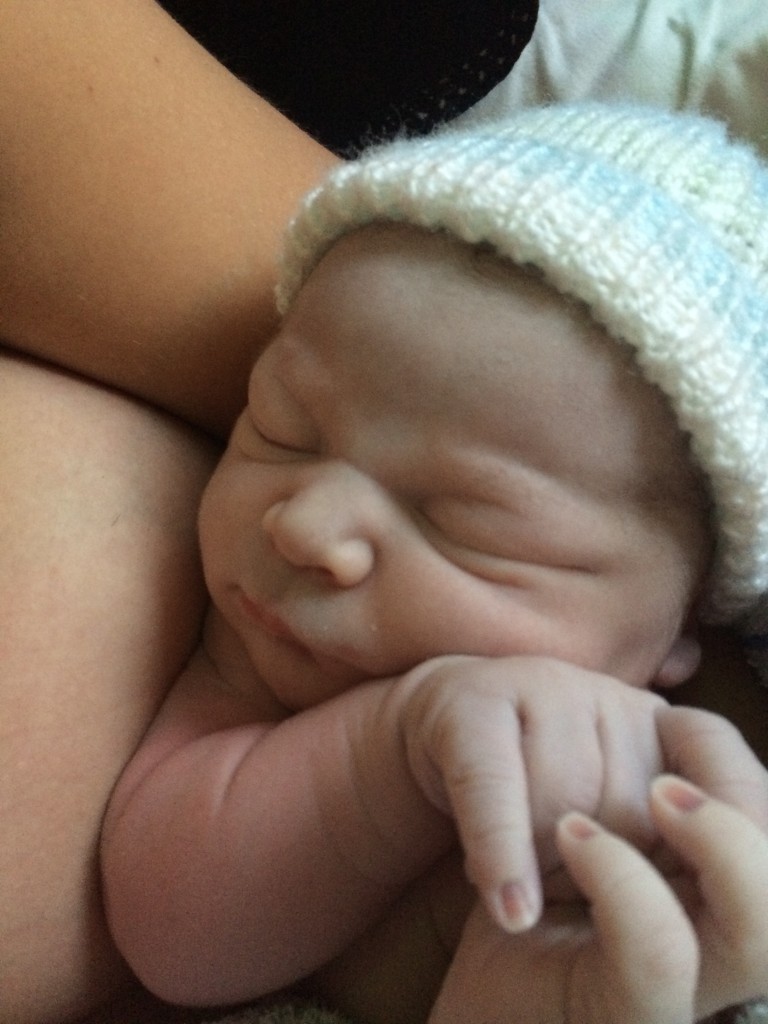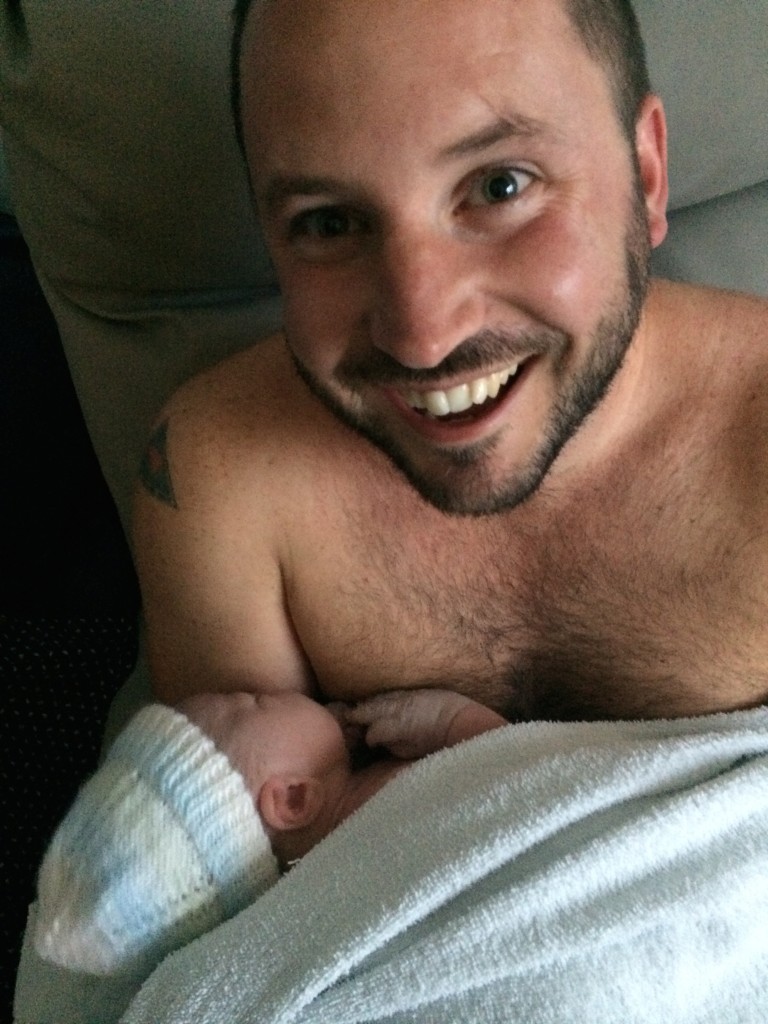 I waited an hour for the placenta, but it was all incredibly peaceful. After I had showered, the midwife came to examine Seb and do all of the after birth checks.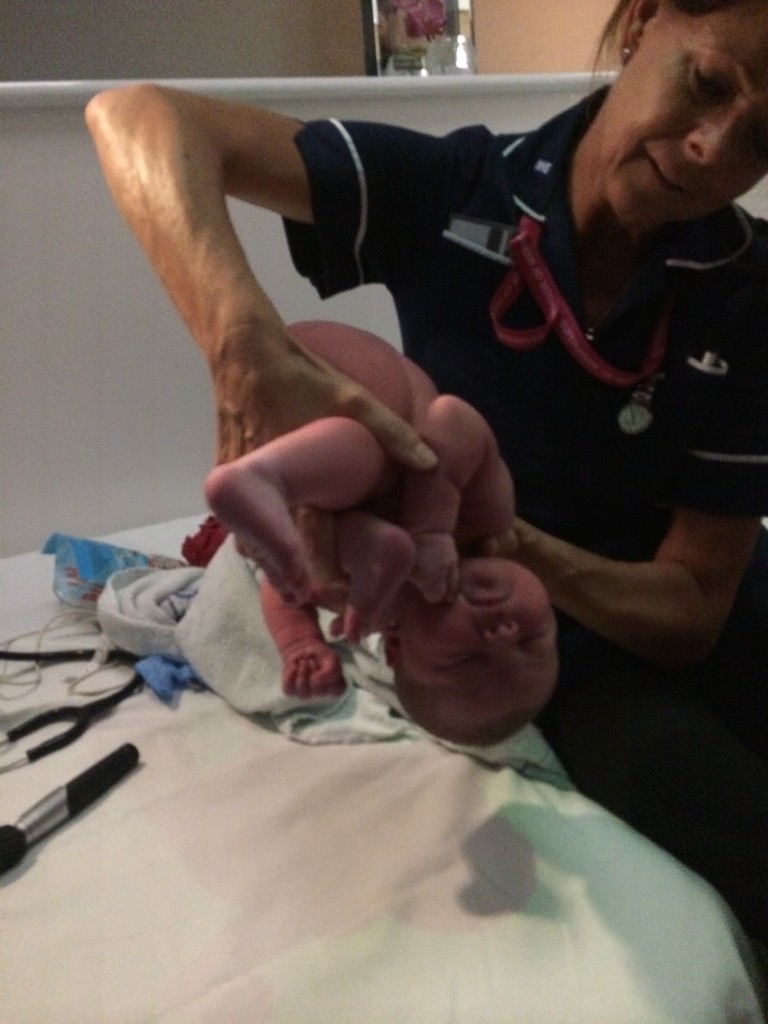 She held Seb's neck and under his legs and to our surprise, turned him upside down! Apparently this position was his final position in the womb! Incredible!
After all of our checks were completed and I had breastfed (more on that later), it was time to take our little bundle of joy home.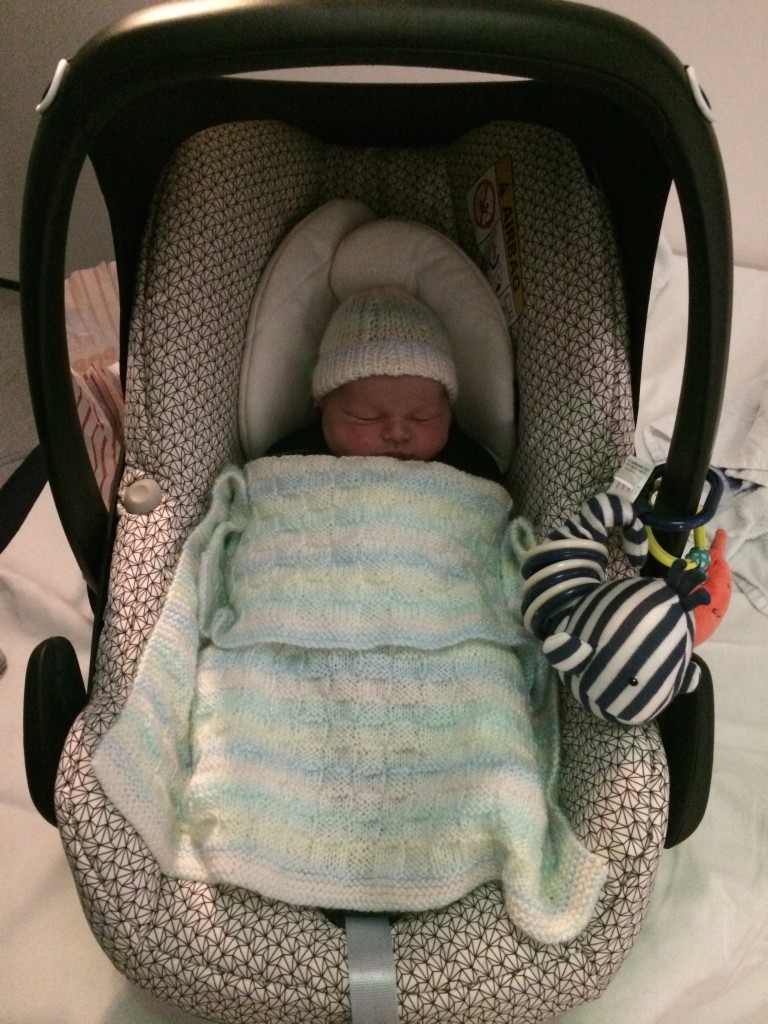 We arrived at the hospital at 2.30pm on Saturday 2nd August, Seb was born at 8.18pm and we were back at home by midnight. My total "established" labour was 5 hours including the hour waiting for the placenta. My midwife Sonia was incredible through the whole experience and didn't leave my side. My mum supported me through each and every contraction, and Scott was there to hold my hand and give me a cuddle when it all felt too much. Labour is the most painful thing you will ever experience, but you know what, it is amazingly empowering, liberating and you are given the best prize of all at the end.