Last Friday after work, courtesy of my boss, a few of us ventured out to Mudeford Quay to try out The Jetty Restaurant. The award winning restaurant lies on the waters edge in the grounds of the spectacular Christchurch Harbour Hotel. I hoped I'd leave asking myself why I hadn't called in before and my golly, I sure did!
It was a beautiful evening and we sat with the sun beaming through onto our table. We ordered the first round of drinks and tucked into their selection of homemade breads which were deee-lecious.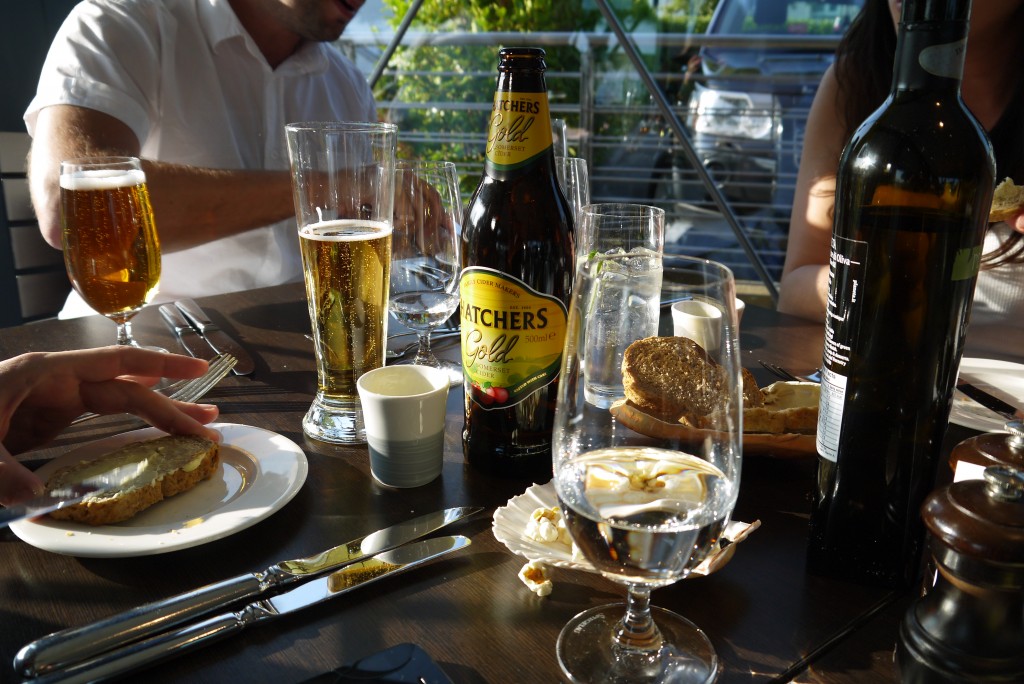 I ordered from their large non-alcholic cocktail menu which had me impressed at the get go. The Sunrise cocktail with fruit juices and a cherry on the top was the perfect swap from my usual alcoholic tipple.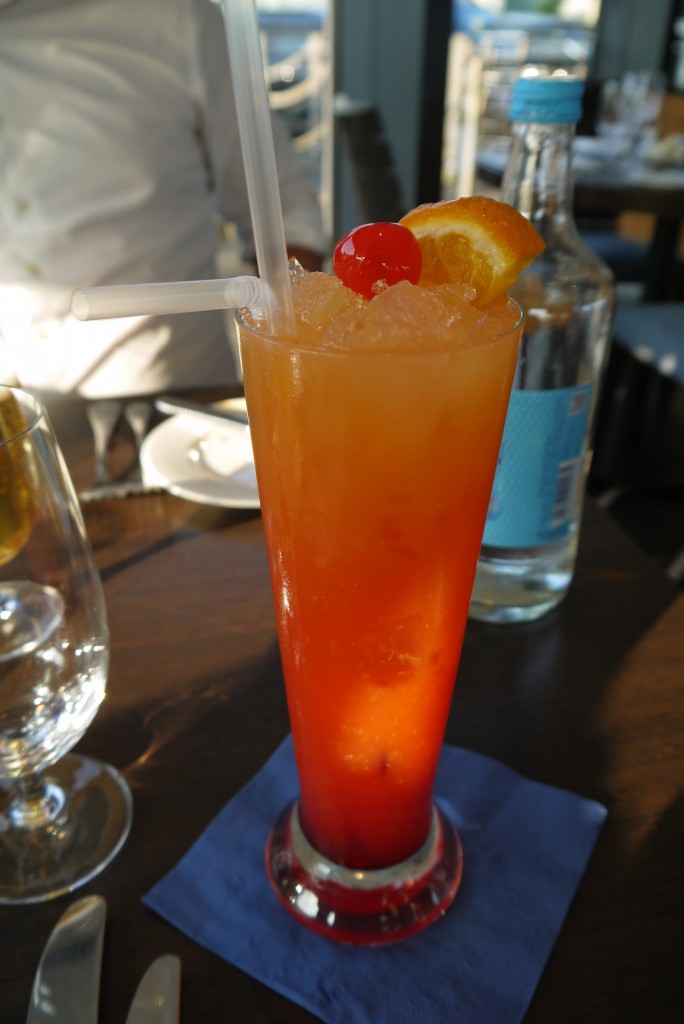 After we'd finished slurping on round one of drinks, out came the starters. Dave ordered the pigeon…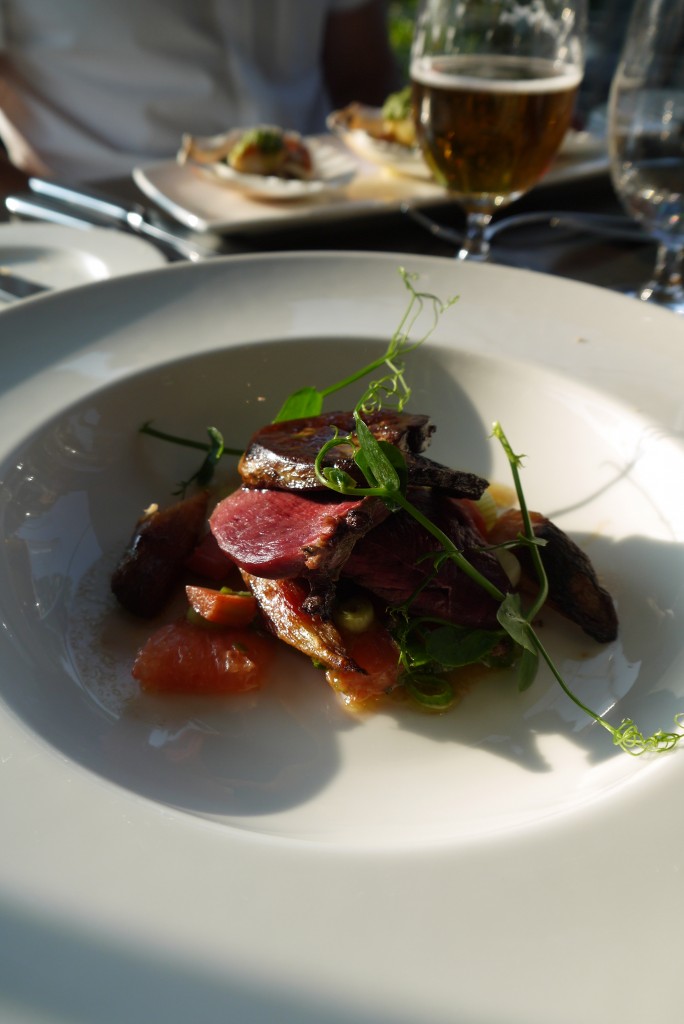 And me and Alex went for the Isle of White Scollops with Chorizo. They were literally perfection. Juicy with a perfect hit of chorizo and that pest0, ahhh!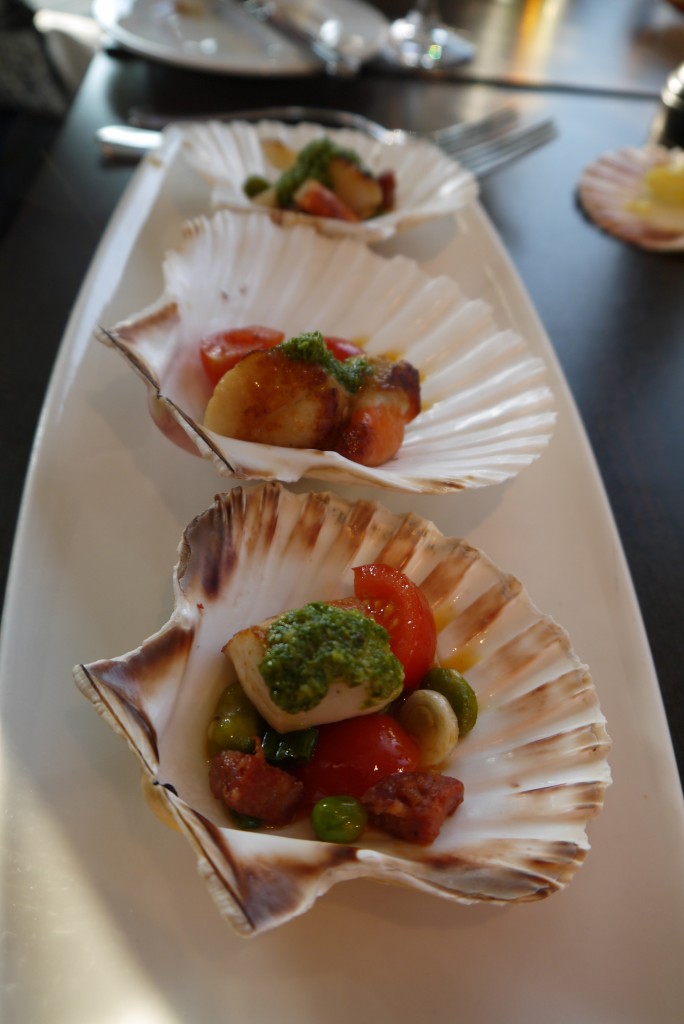 Then out came the mains. The men all went for the fillet of steak.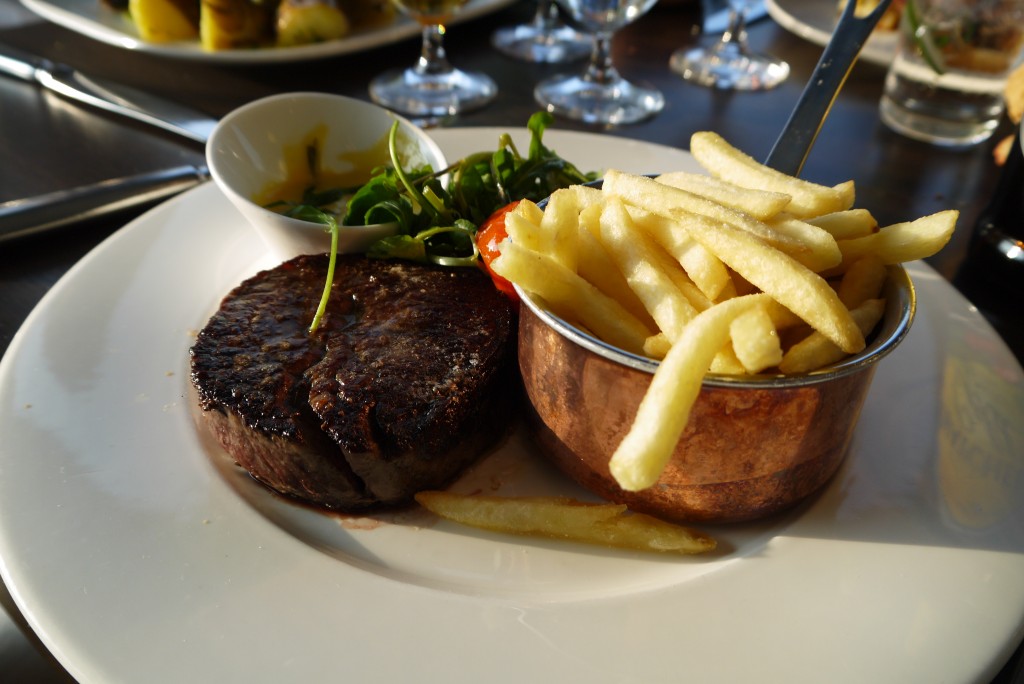 Susie had the Trio of Duck and a side of dauphinoise potatoes…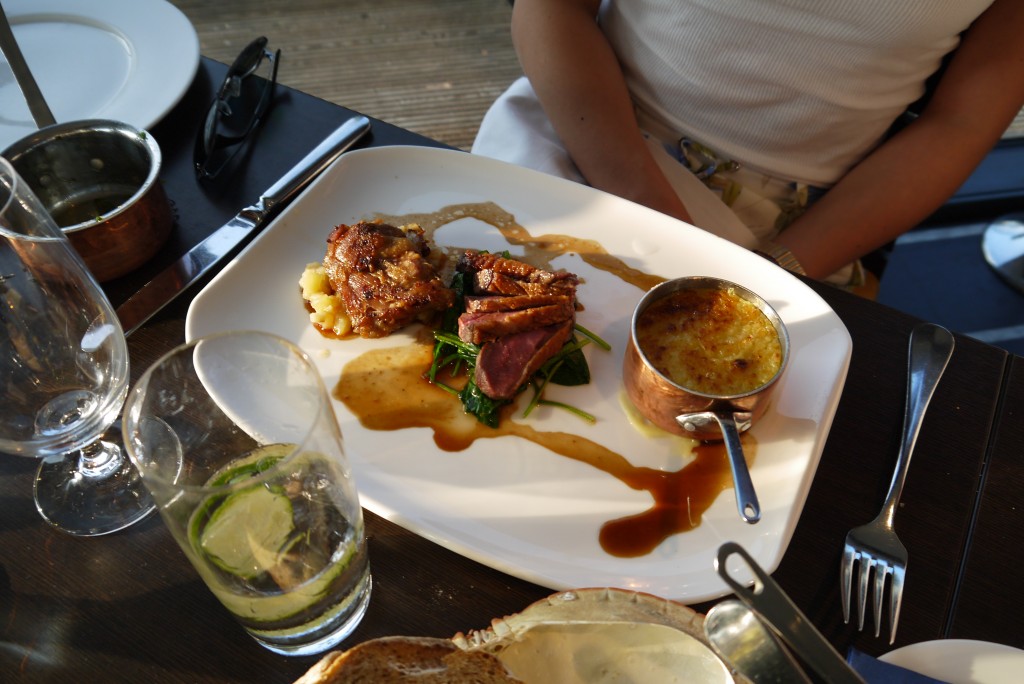 And I had the fillet of hake, fresh from the Dorset coastline. Perhaps the freshest fish I have ever tasted, accompanied by deliciously cooked spinach to balance out the saltiness of the fish.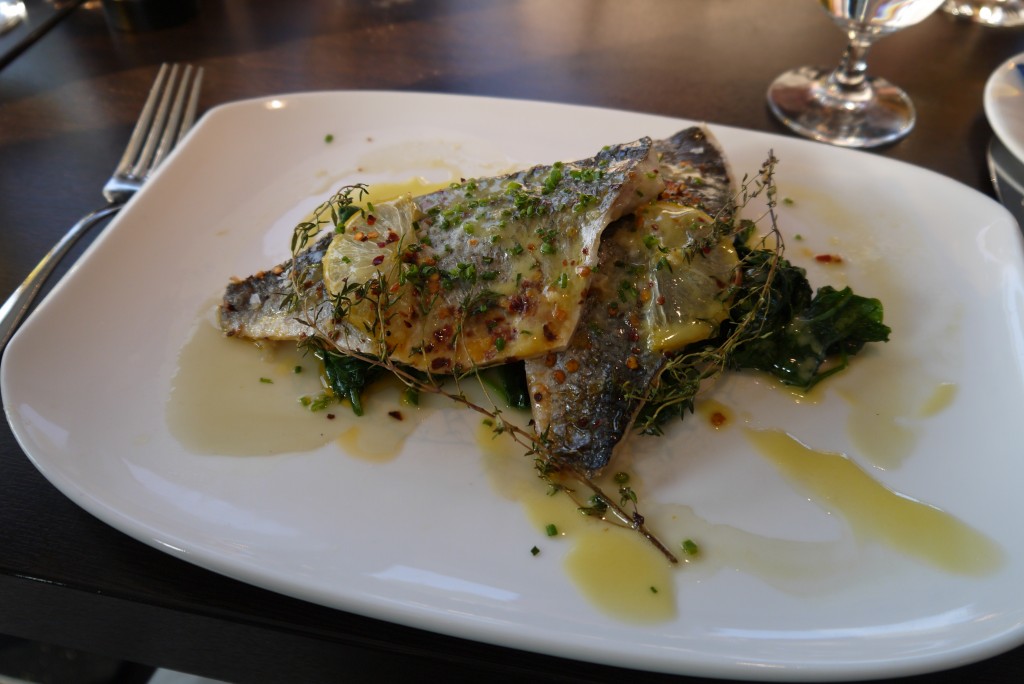 After our mains, we sipped on a few more drinks and the waitresses bought over the dessert menus. The boys got particularly excited as each dessert had been paired with a dessert wine, which they were more than eager to try! To kick off the food envy, Luke and Alex ordered the chocolate melt in the middle fondue.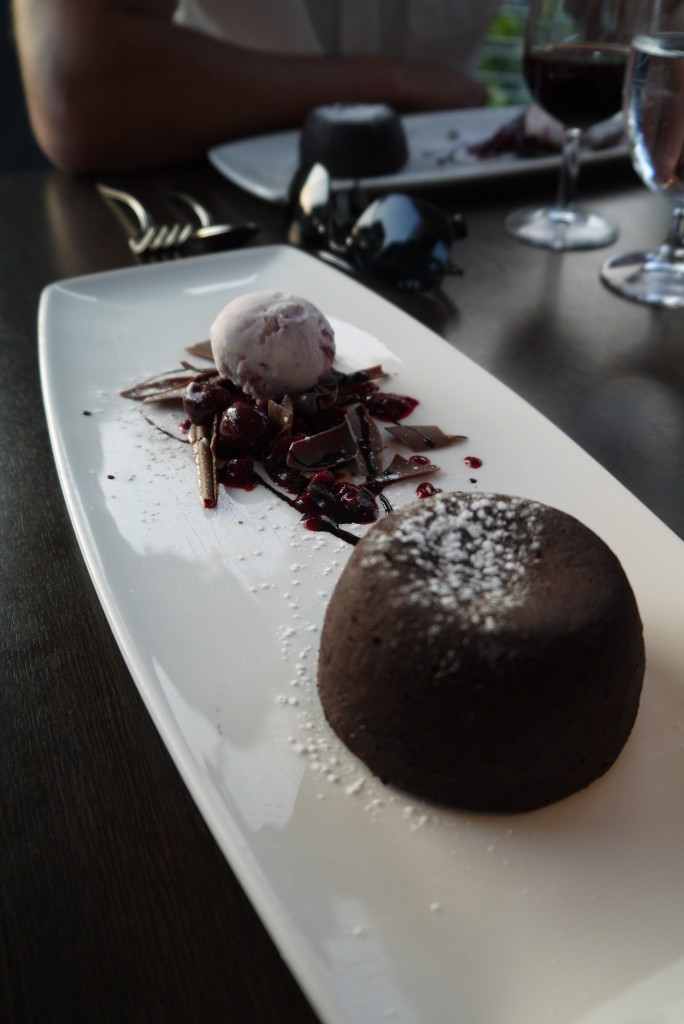 Oh god it looked good. I had ordered the rhubarb and custard soufflé which looking back, is not something I would usually order. (A pregnancy thing maybe?!). A little on the eggy side for me, but the ice cream was just amazing!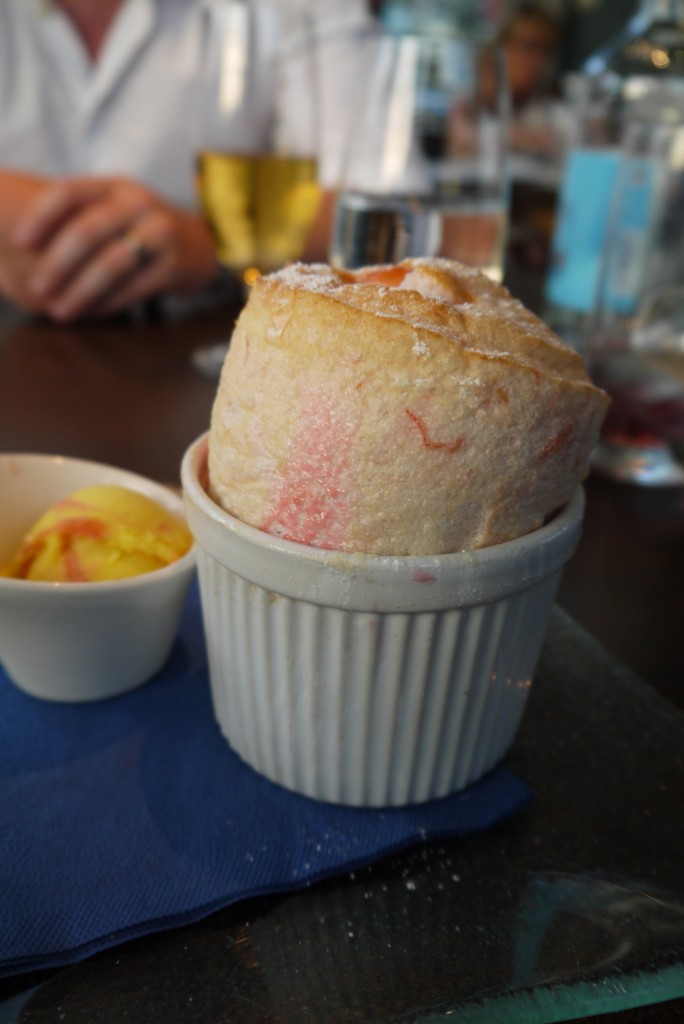 After dinner, we moved out onto their terrace to enjoy the last of the evening sunshine.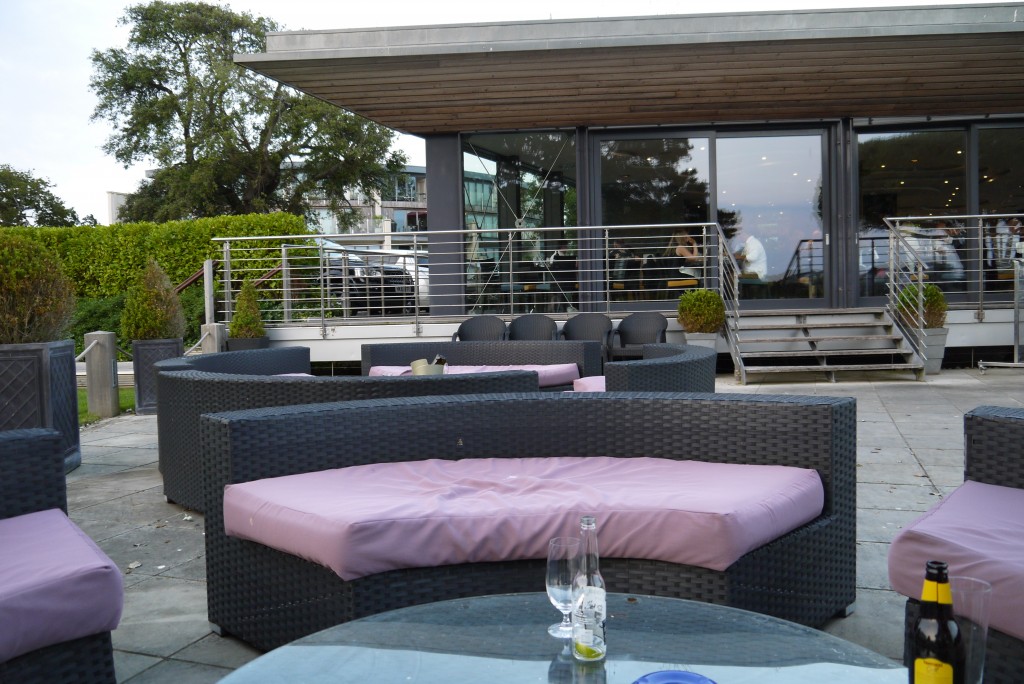 There's alot to do in this little part of Dorset. We watched kayakers, paddle boarders and swimmers long into the evening enjoying the warm and calm weather.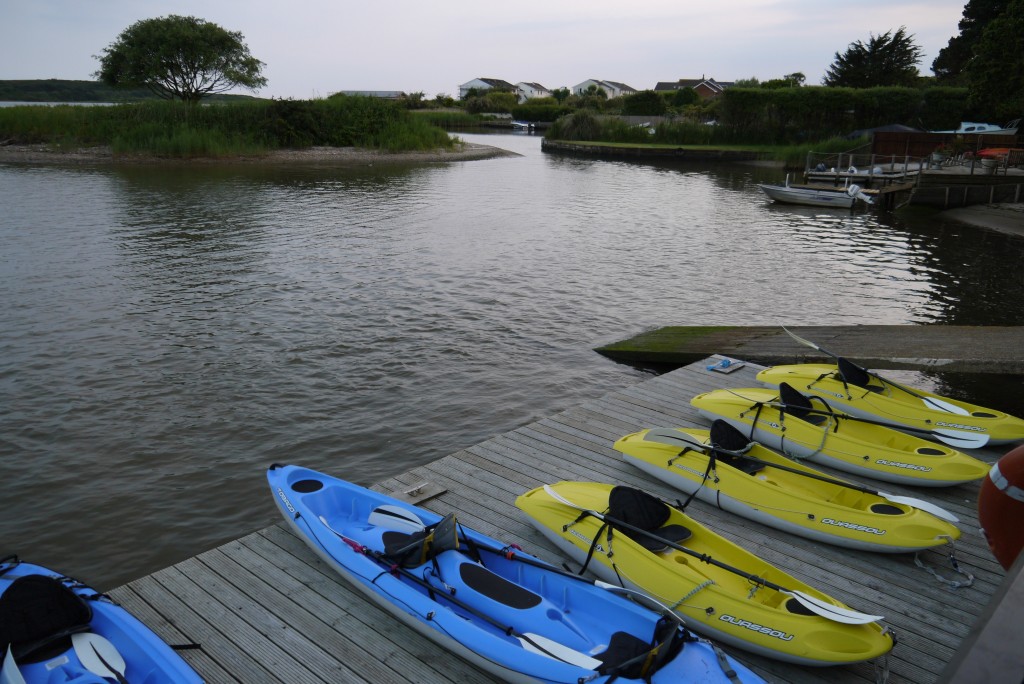 The perfect Friday night with great company and some of the best food I have tasted in Dorset. Yep, there it is, The Jetty you literally rocked my world!