Scott was away for a few days last week, so in celebration of his return to sunny Bournemouth and, of course, for me not climbing a single mountain this weekend, we decided to kick things off in style, starting with breakfast at my favourite cafe.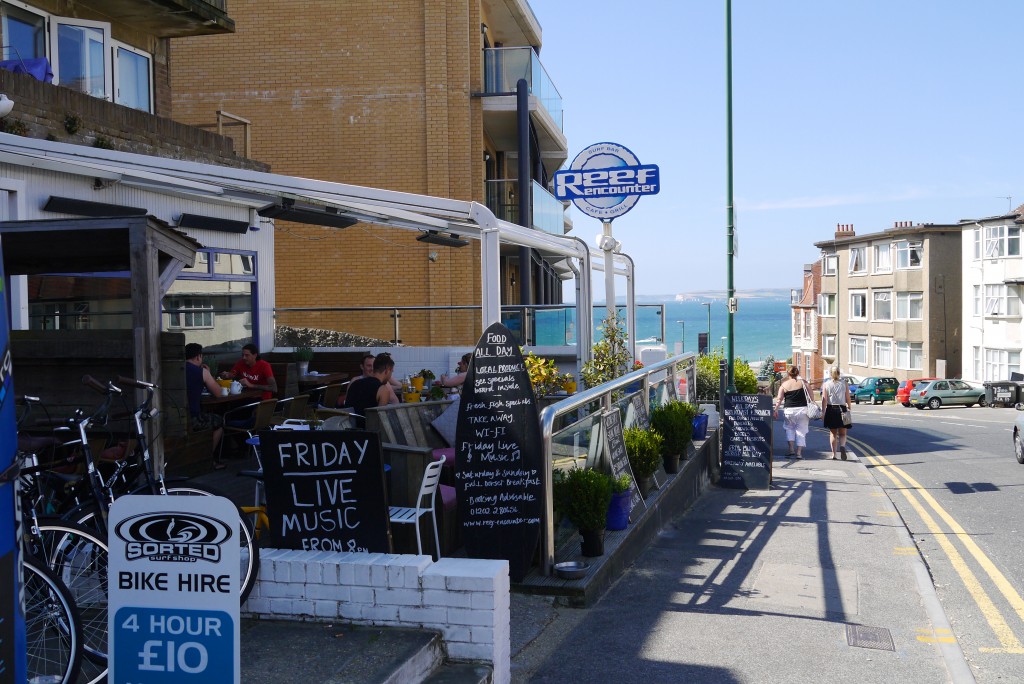 Boscombe is a haven for surfers. Since the installation of the Surf Reef a few years ago, this little Bournemouth suburb has transformed into England's answer to California. A fine selection of bars and cafes followed the surfers suit and before we knew it, you needn't look any further than Boscombe for a laid back bar and a quick surf on the pristine beach.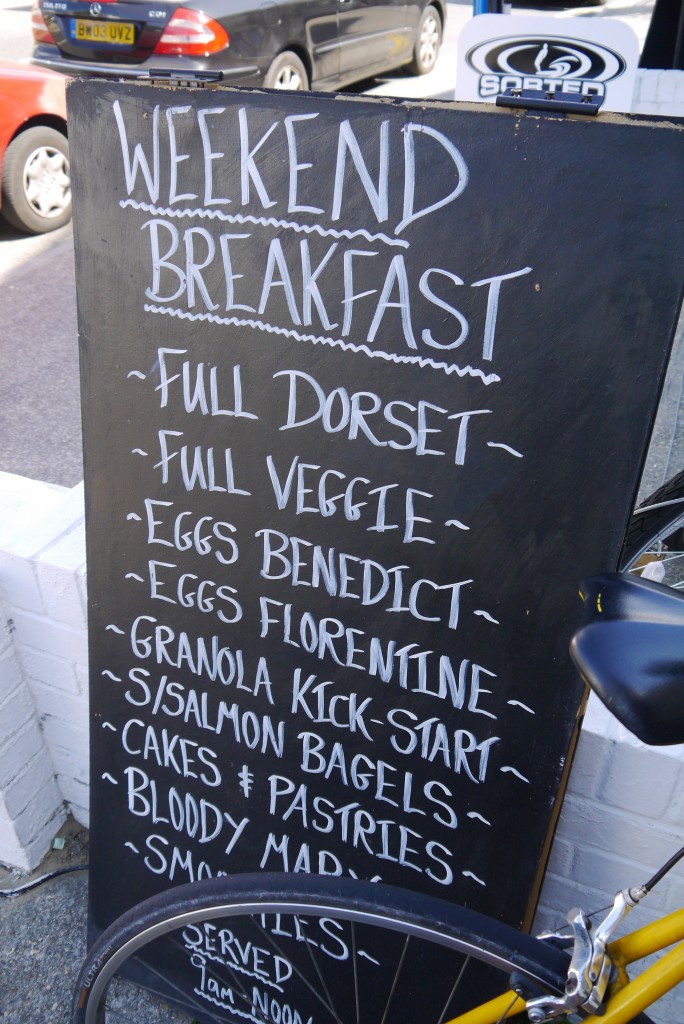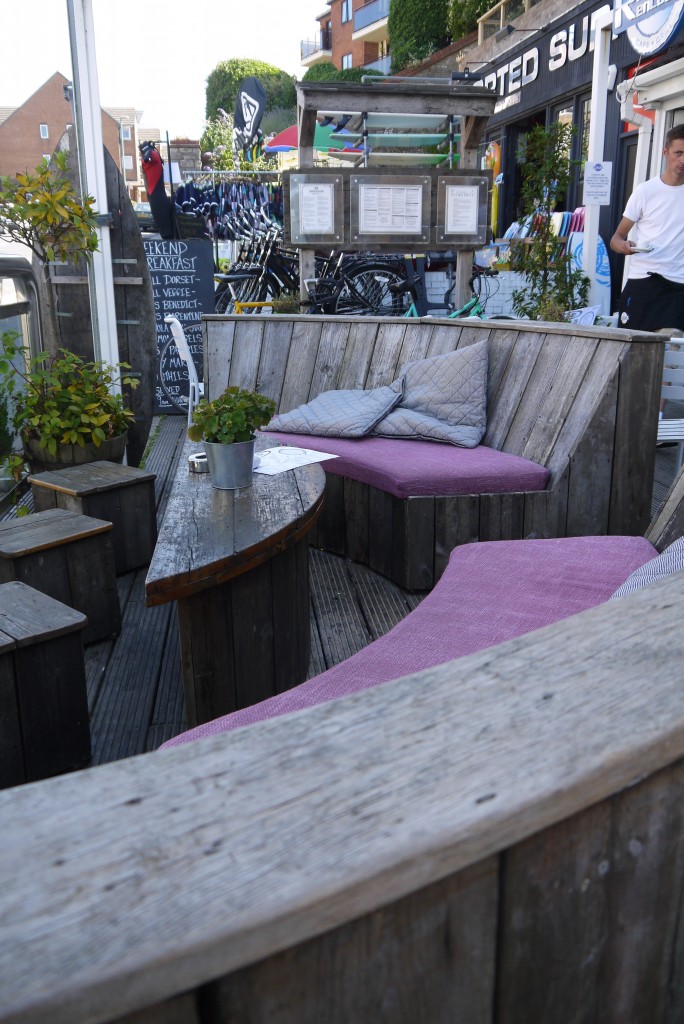 Reef Encounter is perched on the hill a few minutes walk from the pier. Laid back and chic, you can enjoy some of Dorset's finest produce for Brunch, lunch, dinner or a simple coffee and cake.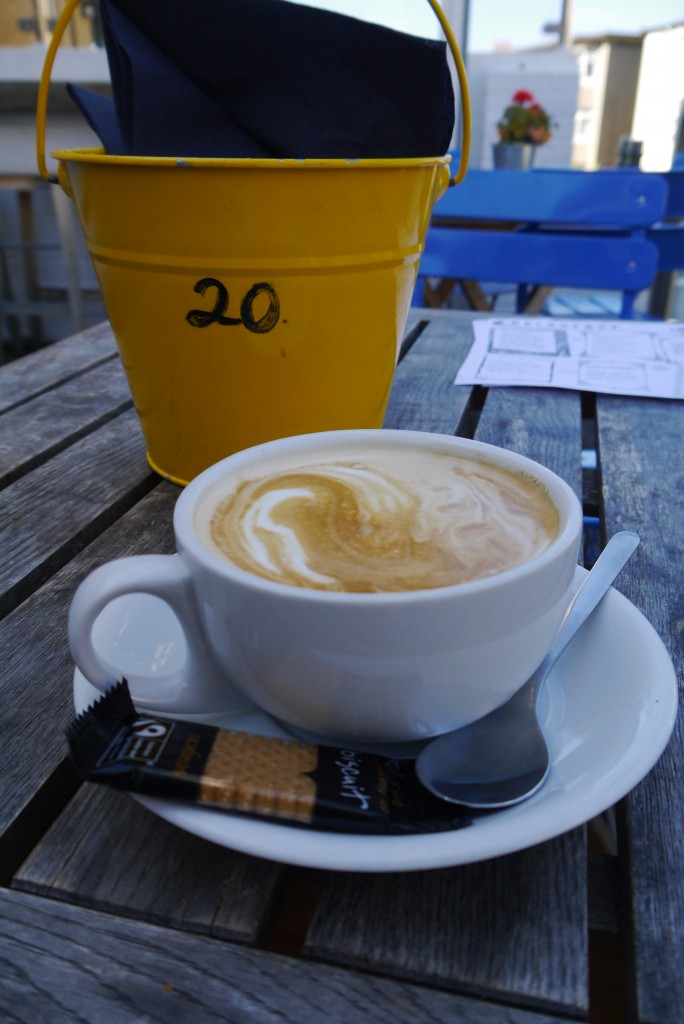 In an attempt to combat the crazy humidity we were graced with this weekend, I wore a little River Island jumpsuit which I picked up last year and generally only wear when I'm abroad. Oh how times have changed!
The breakfast menu ranges from a traditional full English to pancakes so there really is something for everyone. We ordered my all time favourite, Eggs Benedict.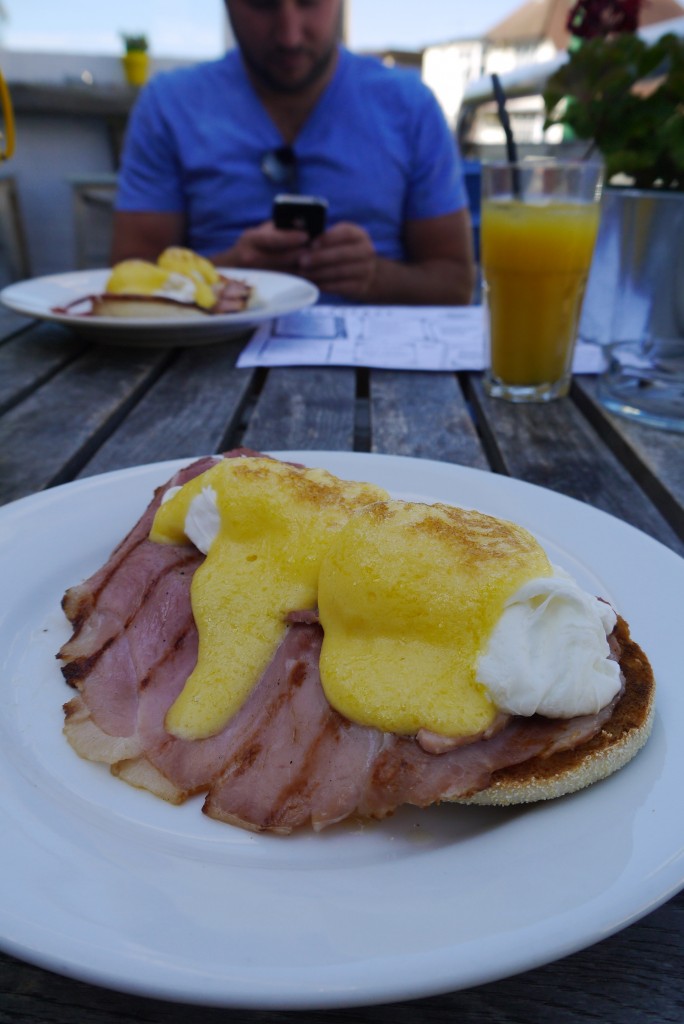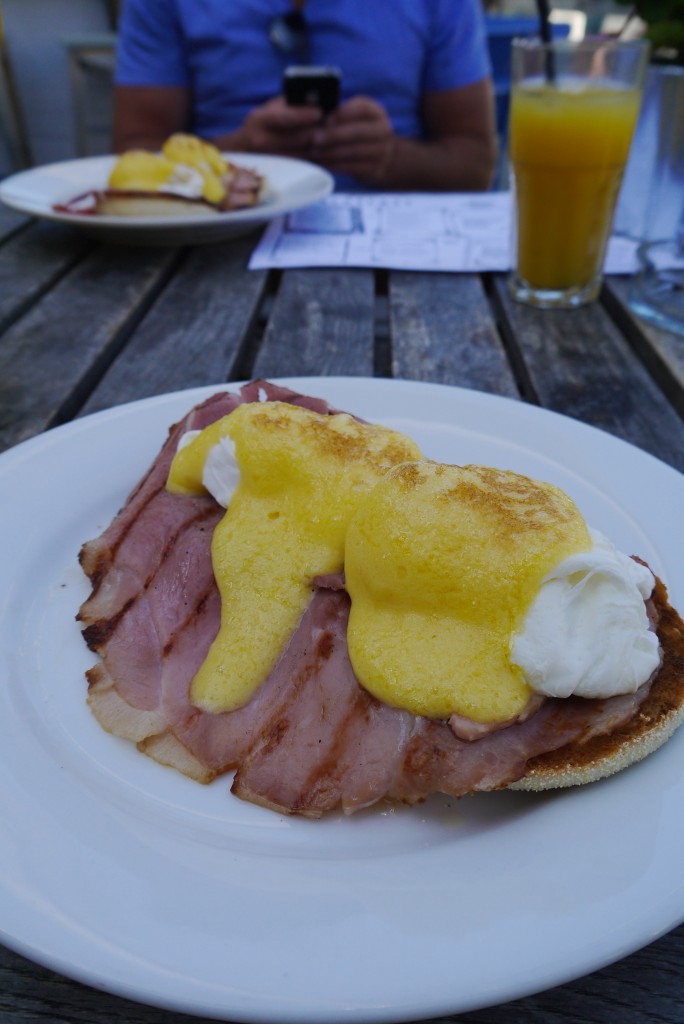 Perfectly poached eggs, crispy english muffins and a generous portion of ham topped with the best hollandaise sauce.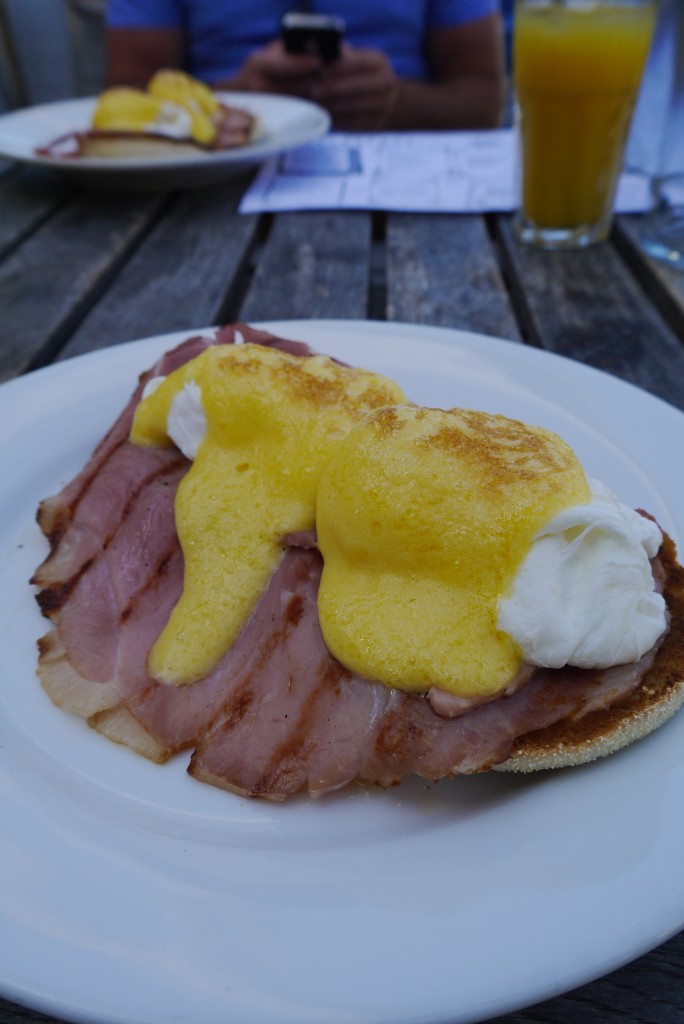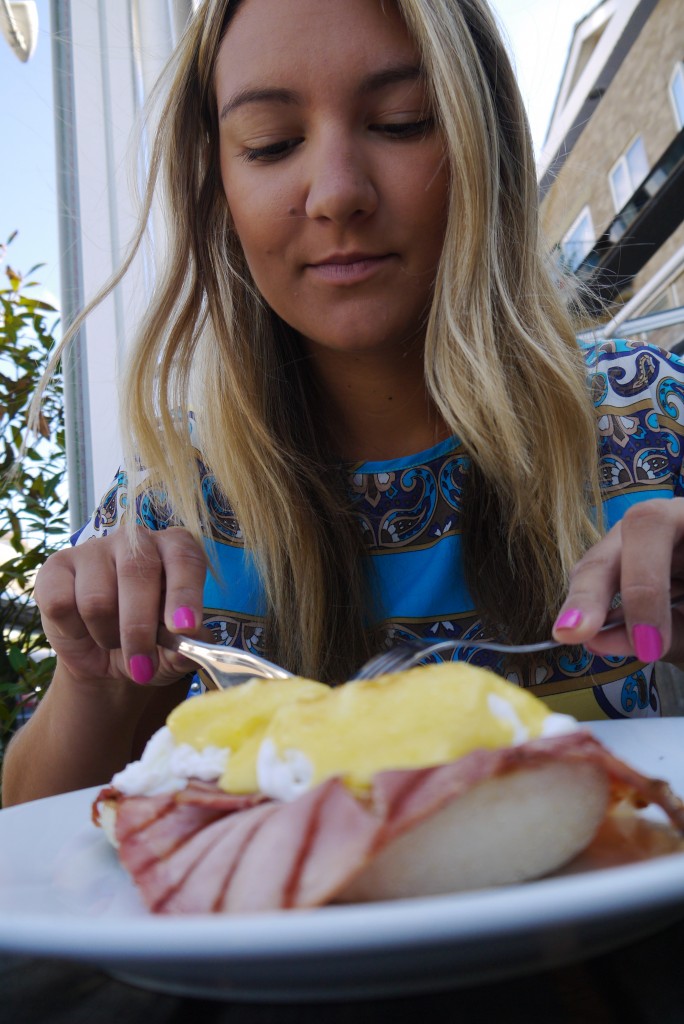 There's a real seaside, beachy feel to Reef Encounter. Sit outside, and the crowds of people excitedly heading to the seaside grace you with their eagerness. Sit inside and you can enjoy the soft, relaxed atmosphere while listening to Jack Johnson's smooth sounds.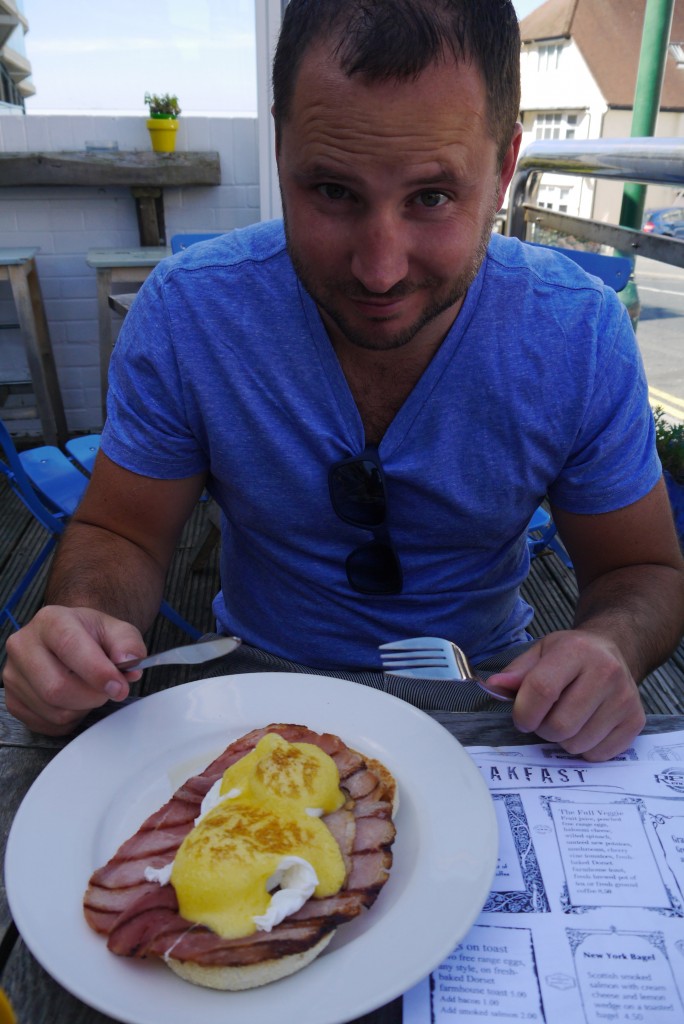 The view isn't too shabby either.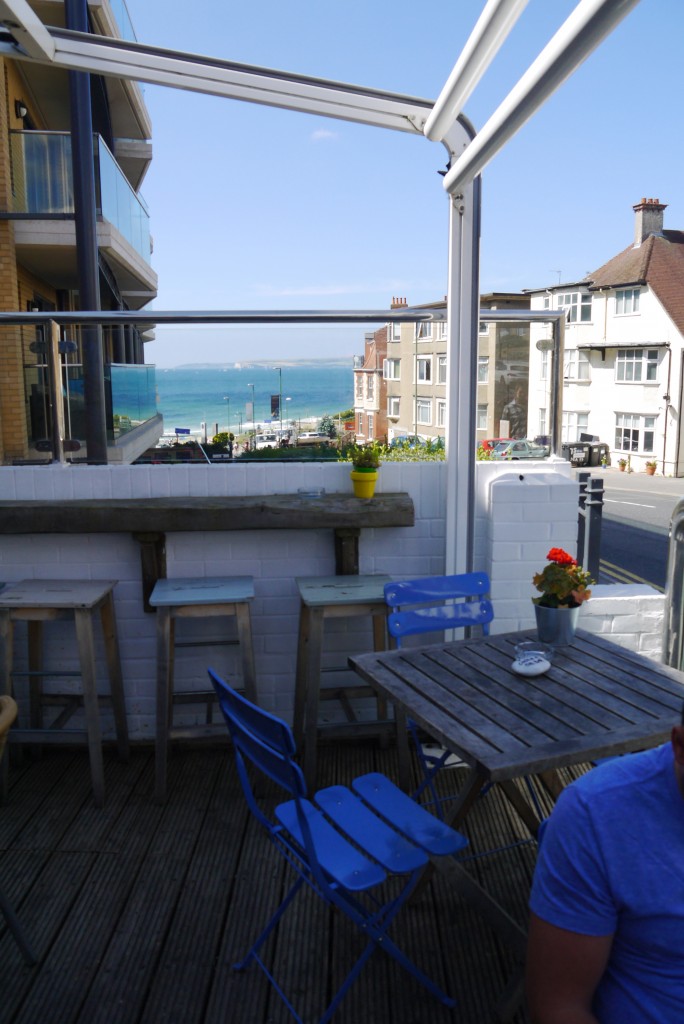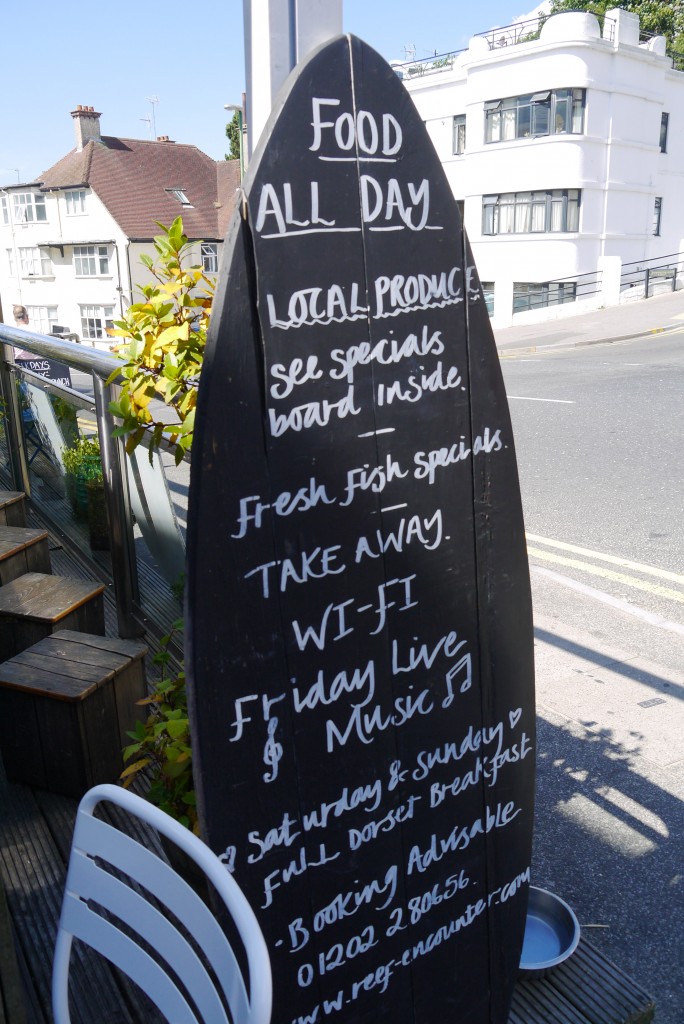 Reef Encounter is the perfect location for casual California-eqsue dining. Their specials board is always full of local delights (the crab cakes are out of this world!). You can check out their website here, but always book to avoid disappointment, this place gets busy!