Instagram is one of those app's I have on constant rotation on my iPhone. I check in when I wake up, on my lunch break and in the evening to catch up on beautiful posts by some of my favourites (garypeppergirl is the instagram bomb). So it's fair to say I'm still pretty obsessed. It's been some time since my last Instagram post so we've got a bit of catching up to do. Welcome to life according to my iPhone…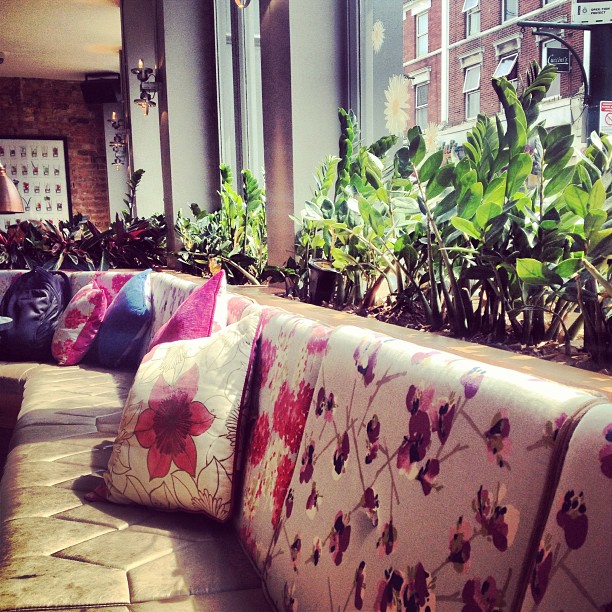 Lunching at Bournemouth's brand spanking new Revolution bar. 50% off mondays just keep me coming back!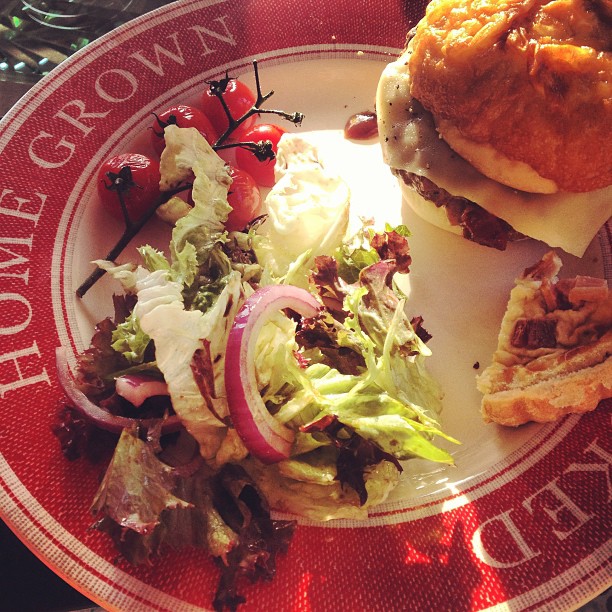 Scott got his chef hat on and made some man burgers for dinner. I made the balsamic salad and griddled tomatoes.
Celebrating the sunshine on the beach with these very cute champagne flutes.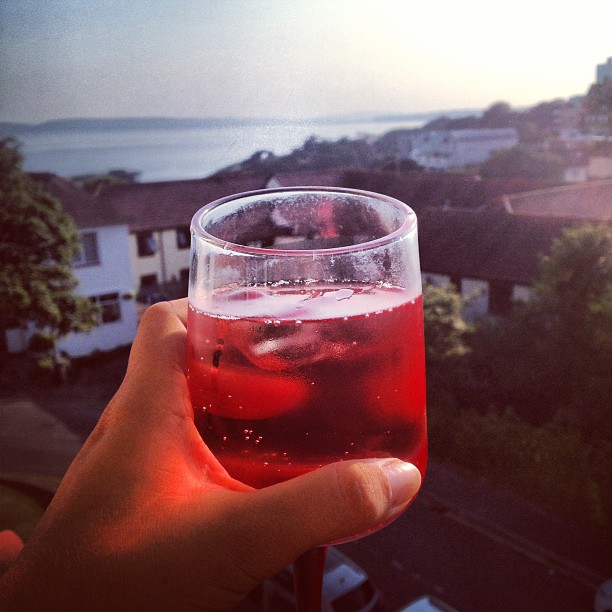 There's a common theme when the sun comes out.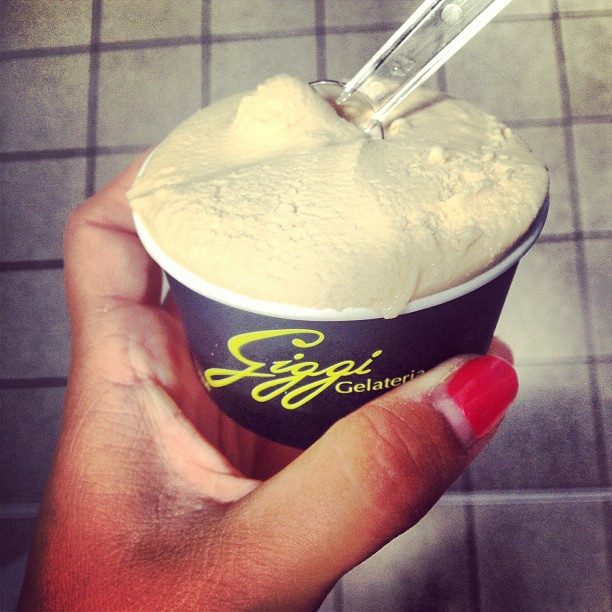 When in doubt, eat ice-cream. My favourite place to pick up handmade gelato in Bournemouth is Zizzi's and I always have caramel and coffee, such a combo.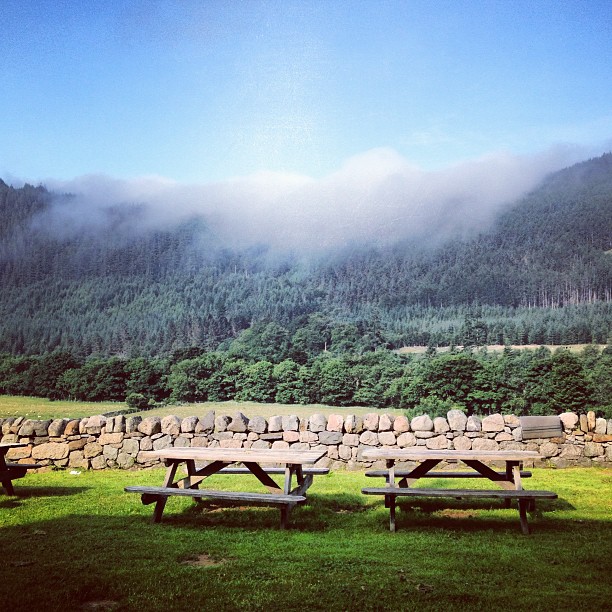 Waking up in Scotland.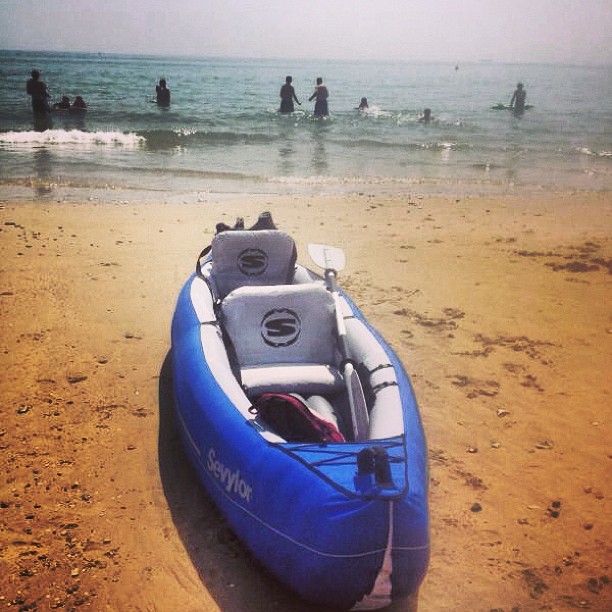 Dusting off the kayak for an afternoon of Snopp Doggy Dogg and some cruising along the Dorset coast.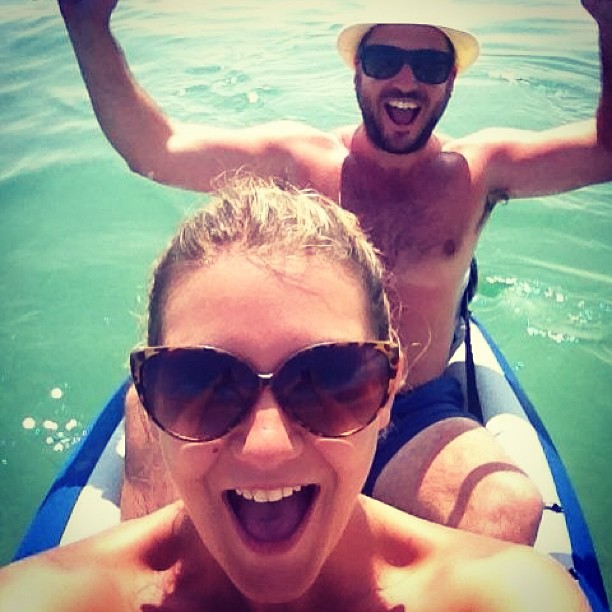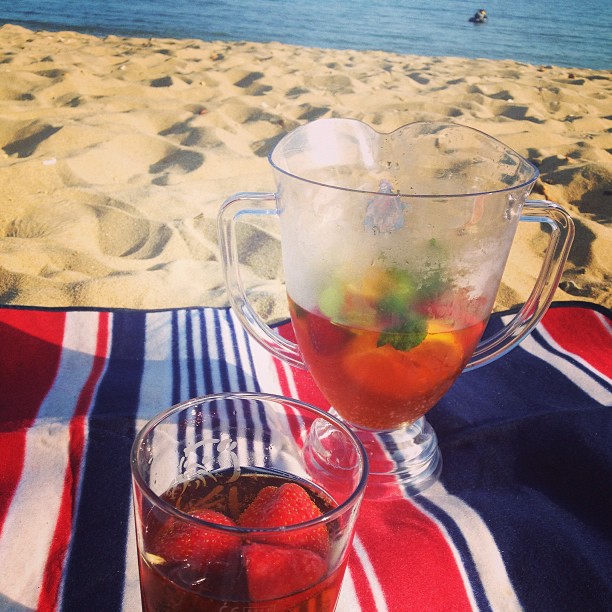 Pimms and picnics on the beach.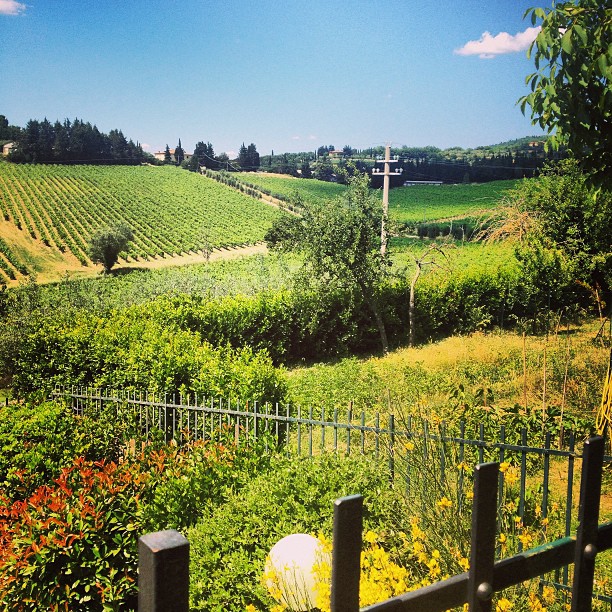 Vineyards in Florence.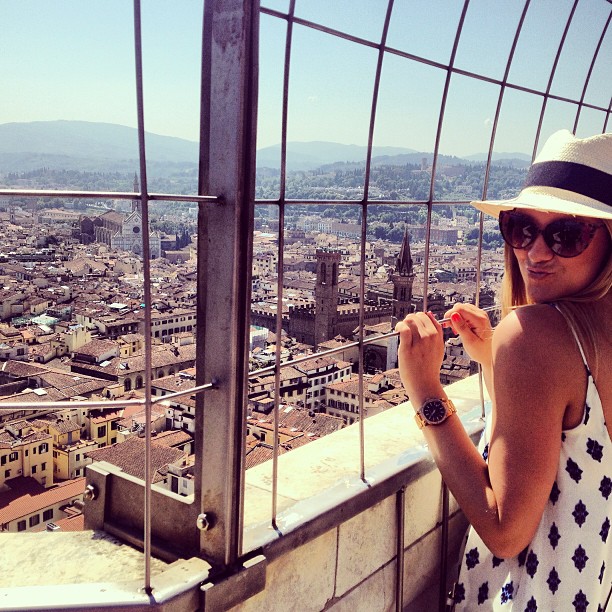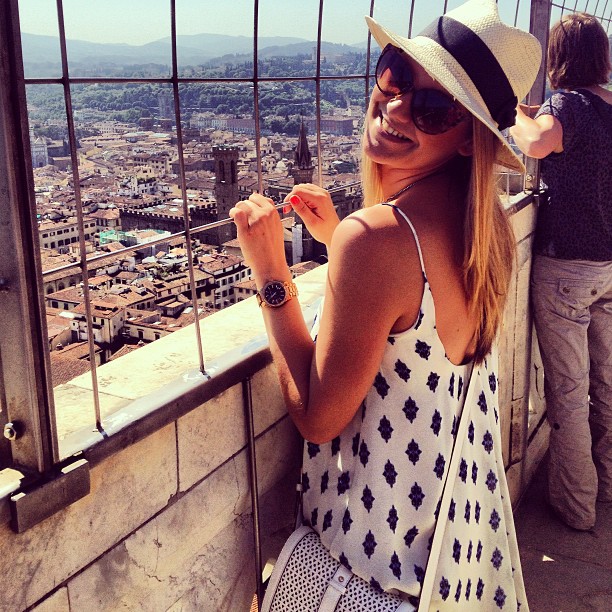 Big smiles on top of the Duamo in Florence.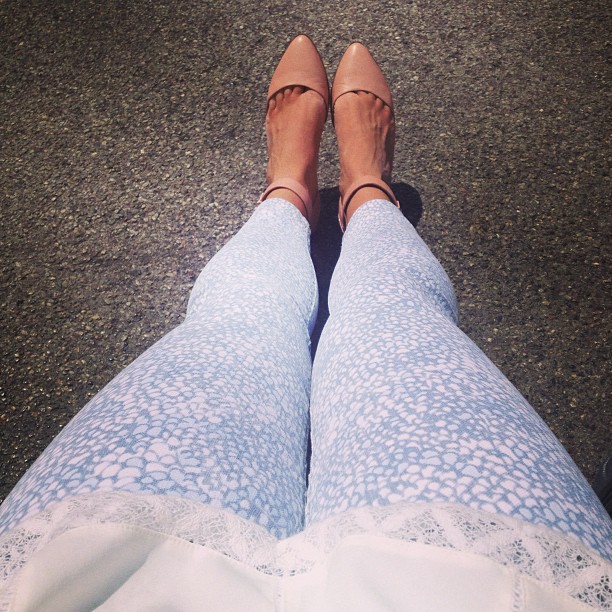 Loving the prints of these super skinny gap jeans which I picked up in the sale (still available online here). Paired them with my pointy nude flats from Topshop (no longer online).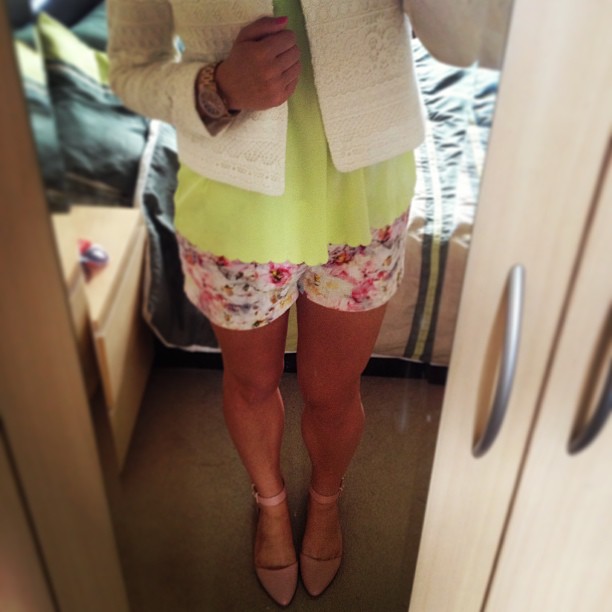 Another work day outfit, this time keeping it colourful. Last season Zara shorts (picked up in Greece), Topshop nude flats, cream jacket (black here) and lime vest from H&M.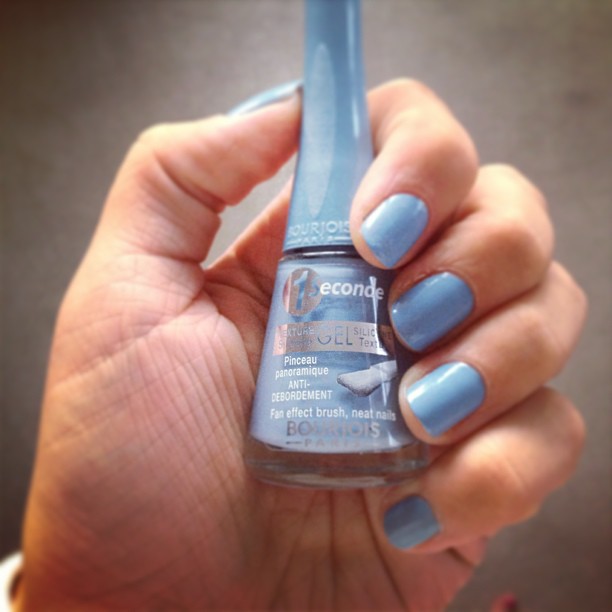 Discovering Bourjois 1 Seconde Nail Polish in Bleu Water. Does what it says on the pot and gives an incredible finish. I've just added Rose Cupcake to my collection.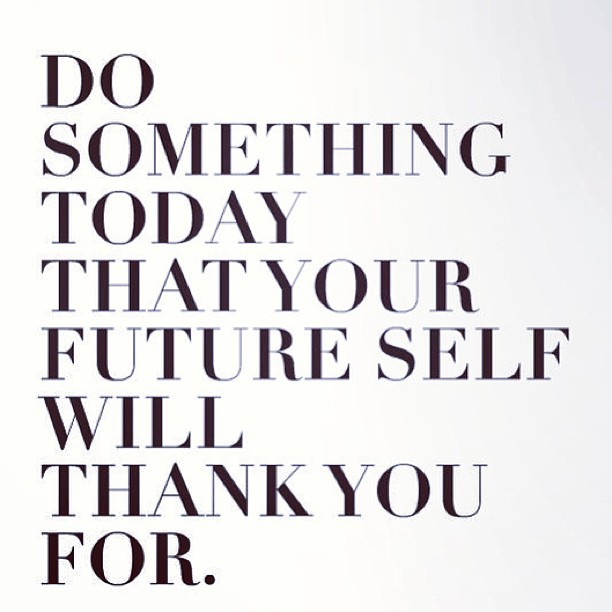 Making it my aim to look at this photo every day.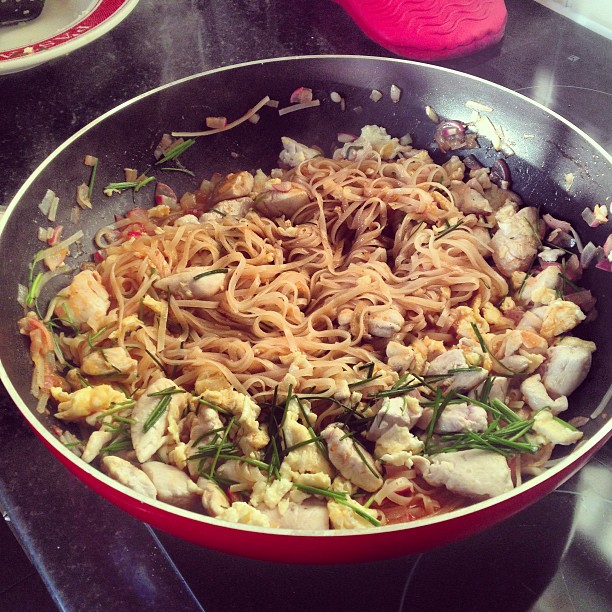 Memories of Thailand bought to our dining table by Scott and his new favourite hangout, the Asian store.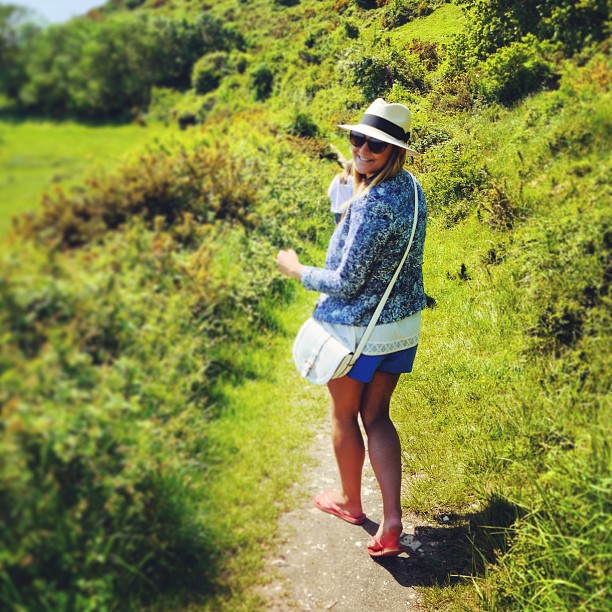 Happy Campers in Corfe.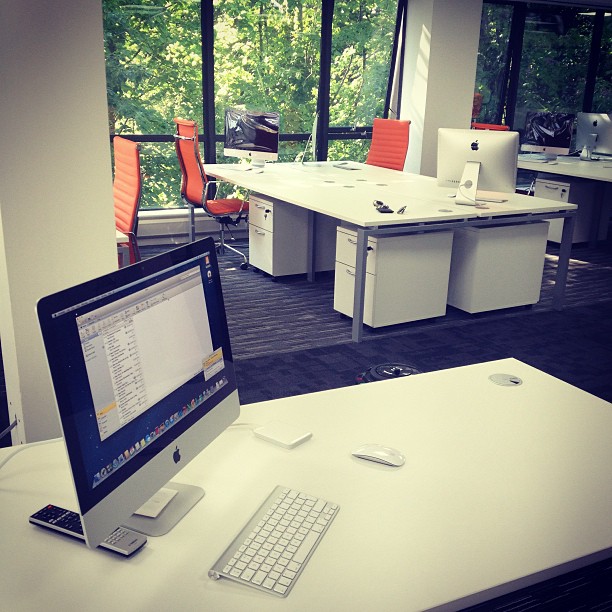 After 15 hour days and a diet of coffee, we finally finished my little project.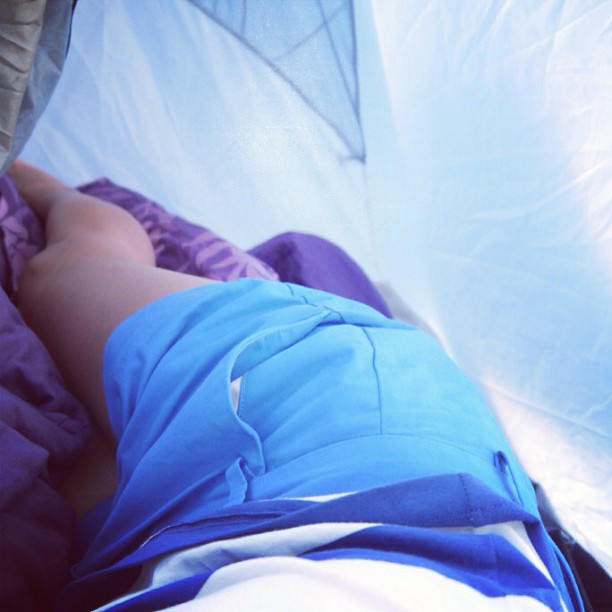 Afternoon naps in the tent.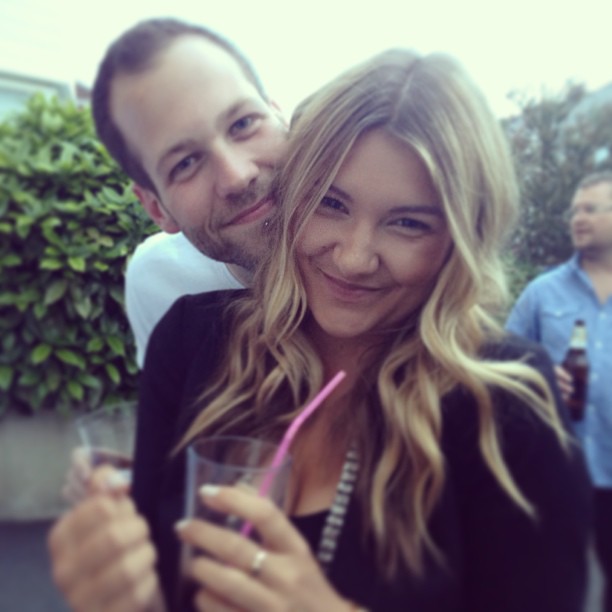 GBF.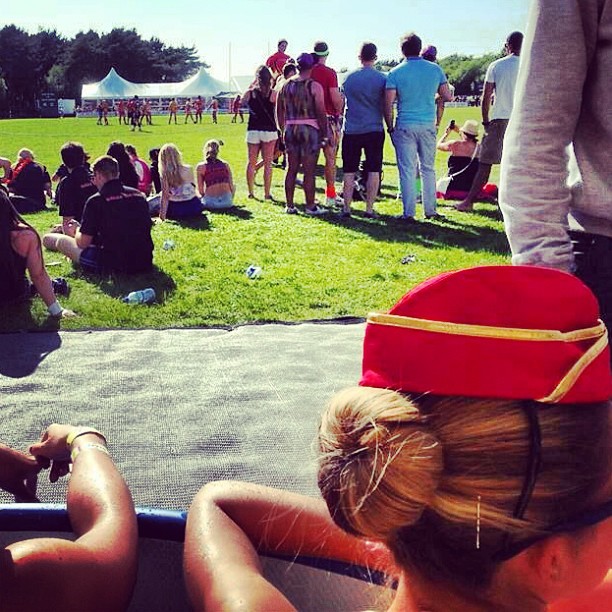 Enjoying the view from the hot tub at Bournemouth Sevens Festival. I realised I never got around to posting about Bournemouth Sevens so look out for it this week!
You can find me on instagram here on search beccathesoutherner! Happy snapping!