Life in the village is pretty amazing. It's a bit like psychological rehab. No phones, limited internet, lots of nature to keep you occupied and miles and miles of walking ground to let your mind go crazy.  Spring is one of my favourite times of the year to visit Branscombe as the whole village is transformed into a mini Chelsea flower show as locals compete for the very best front garden.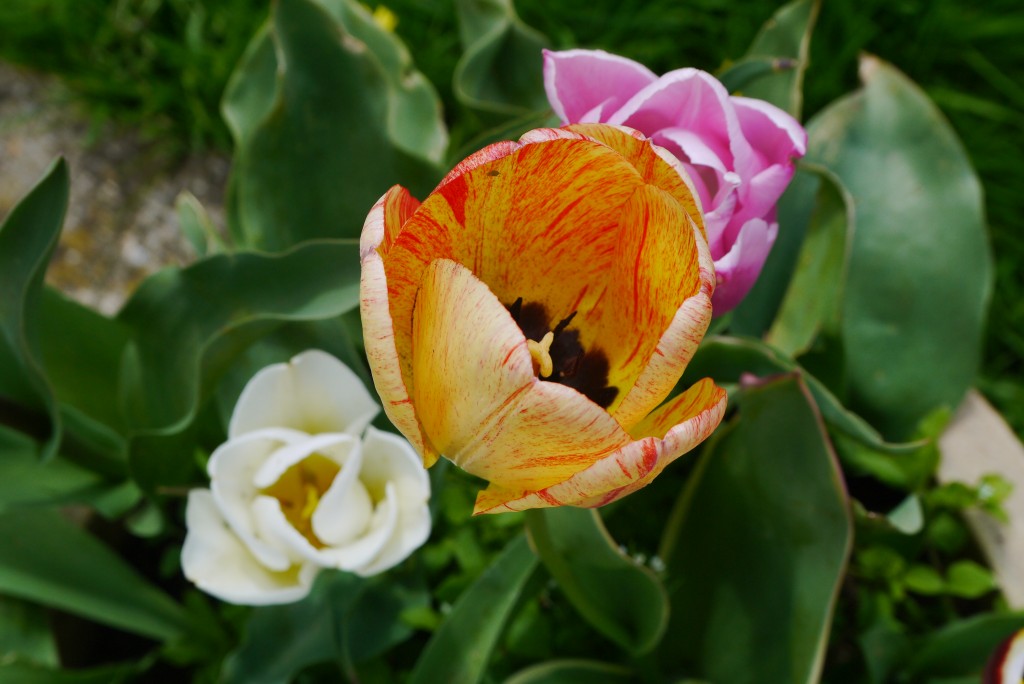 Last weekend we packed up the duvet and an overnight bag, jumped in the car and raced to Devon for a little bit of the village life.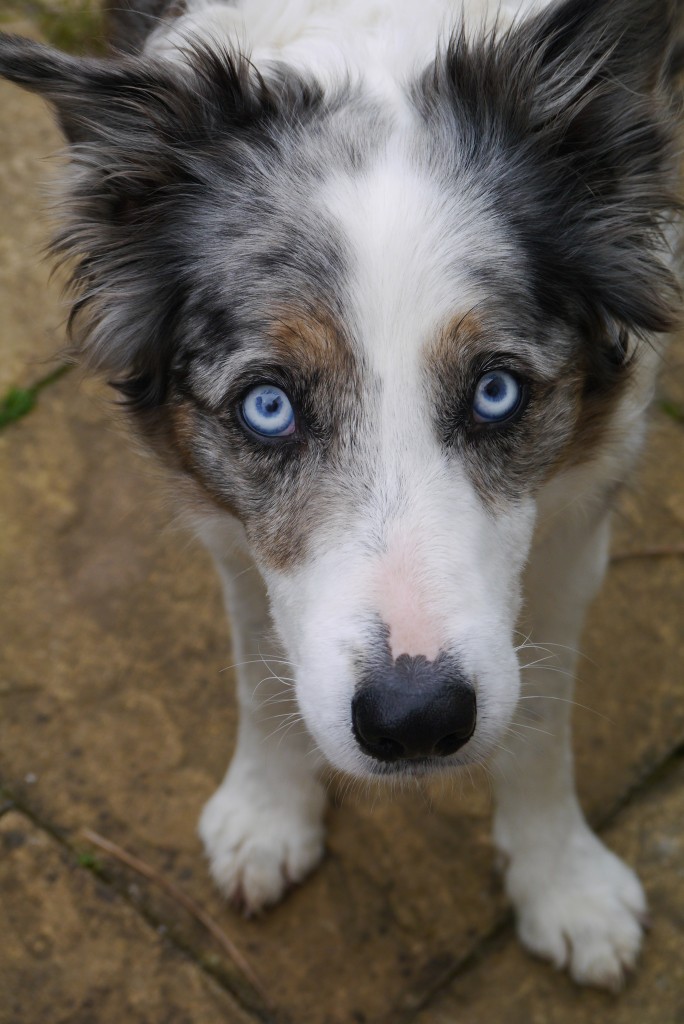 Look who greeted us when we arrived. How can you say no to walkies with those big blue eyes?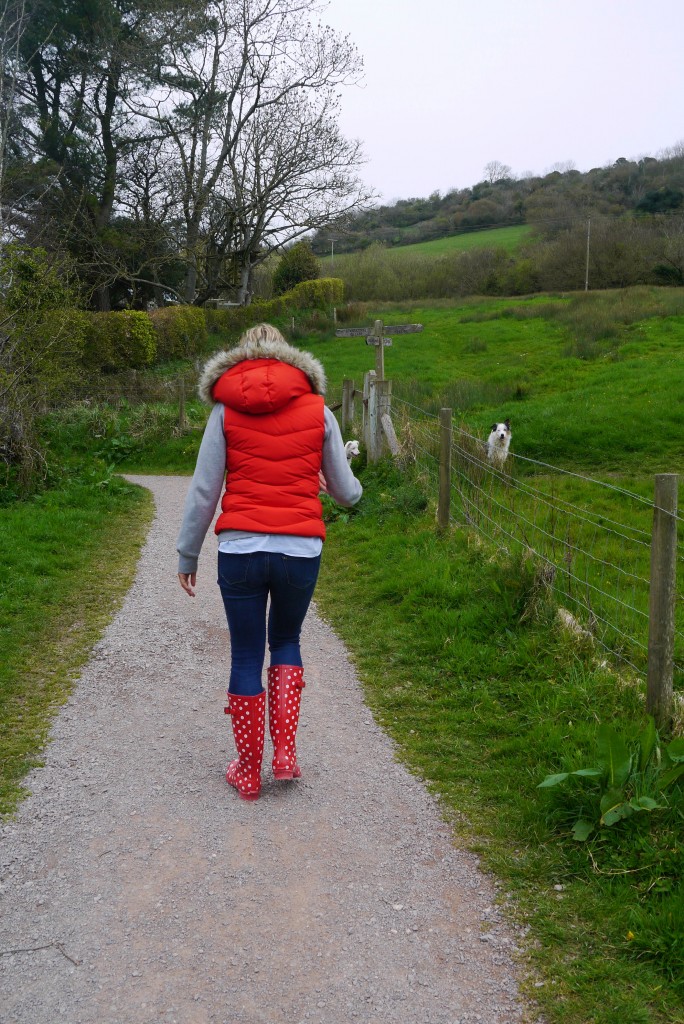 Off we went, headed for the beach, Dave and Trigger in tow.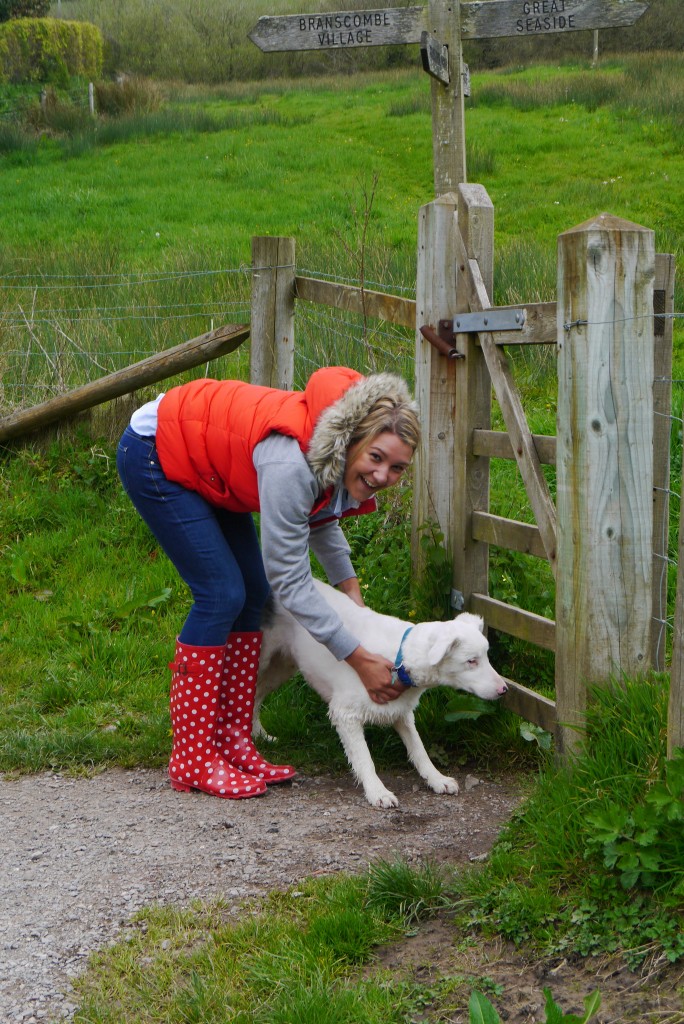 Remember Trigger? Well he needs a bit of taming.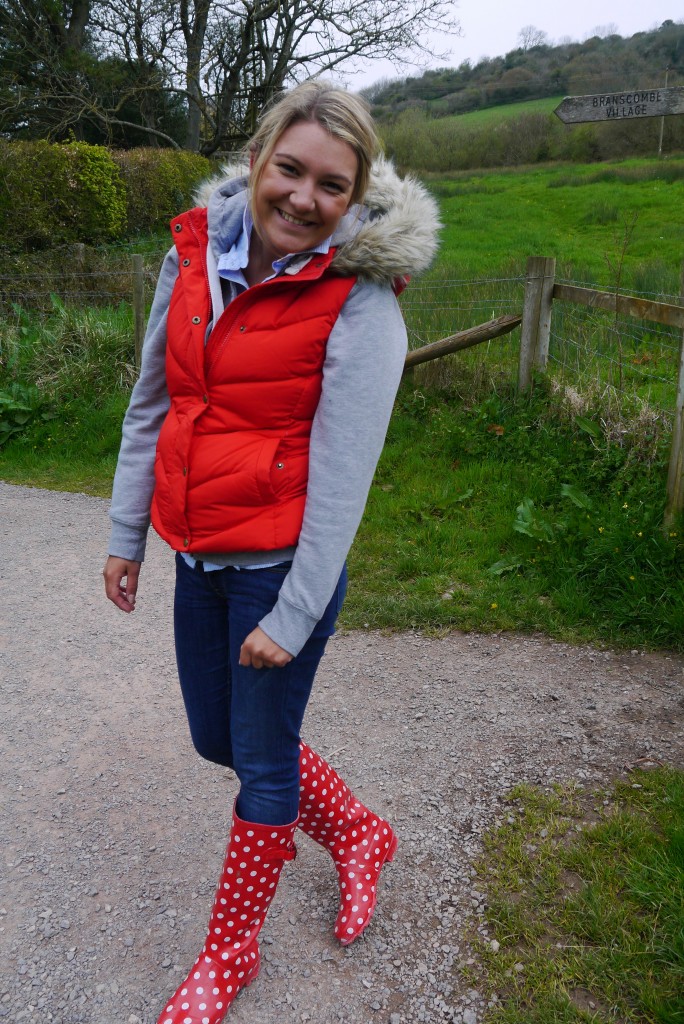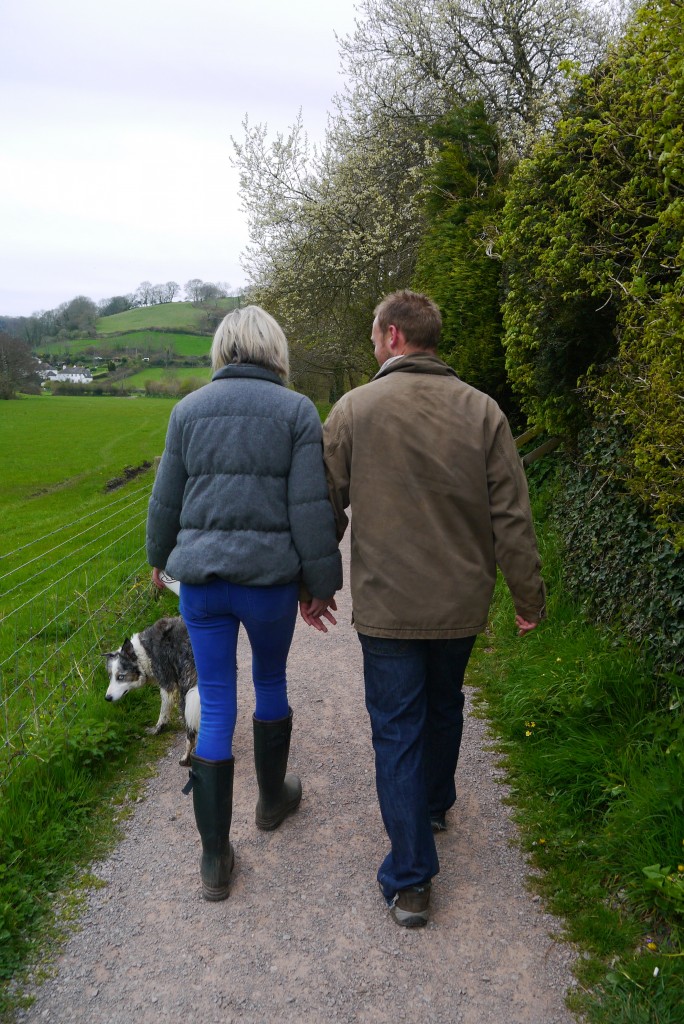 A long walk with the dogs, a huge helping of cottage pie, some local ciders and a few rounds of cards later, we called it a night.
Sunday dawned and we warmed ourselves up with a full English. This is the day we'd travelled across Dorset and Devon for, The Axe Vale Point to Point!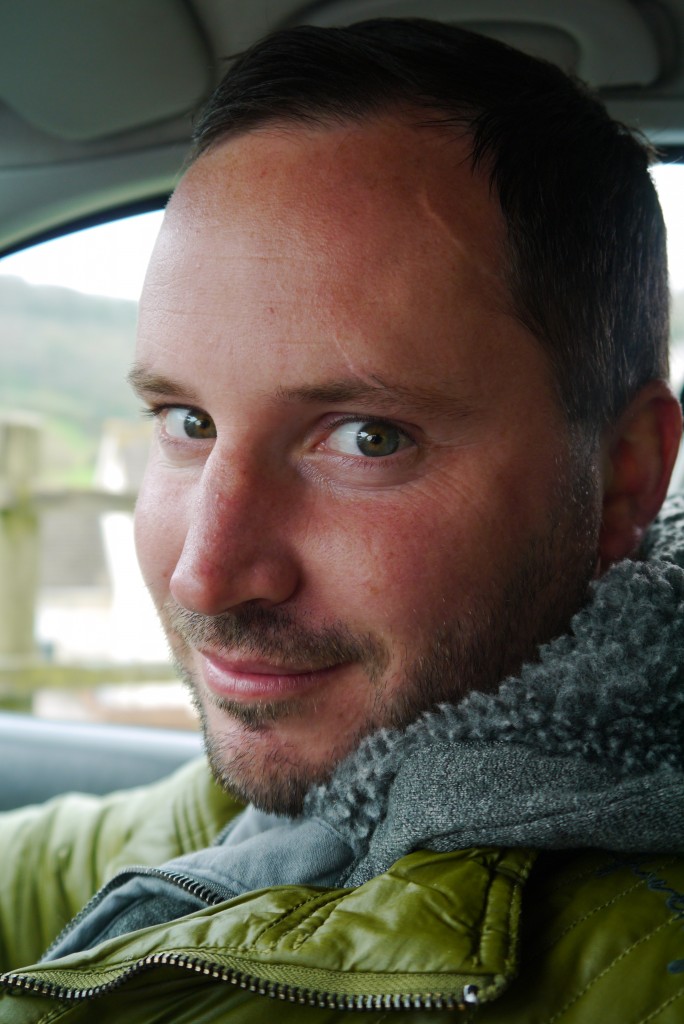 This face tells me he's up to no good.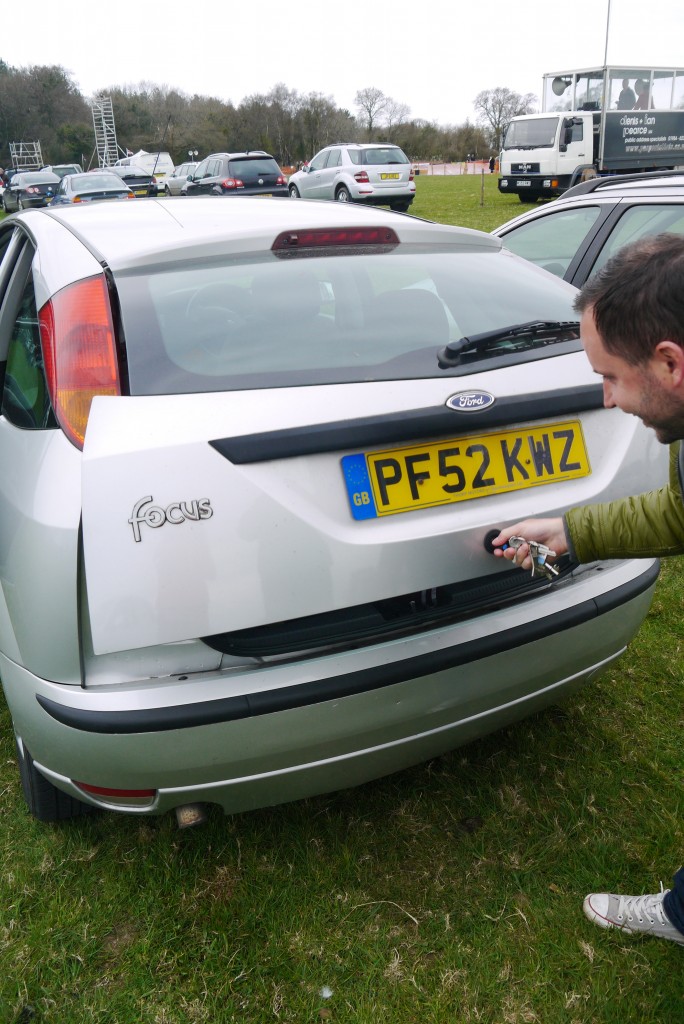 And indeed he was. A little practical joke on a very gullible friend later we were ready for the races.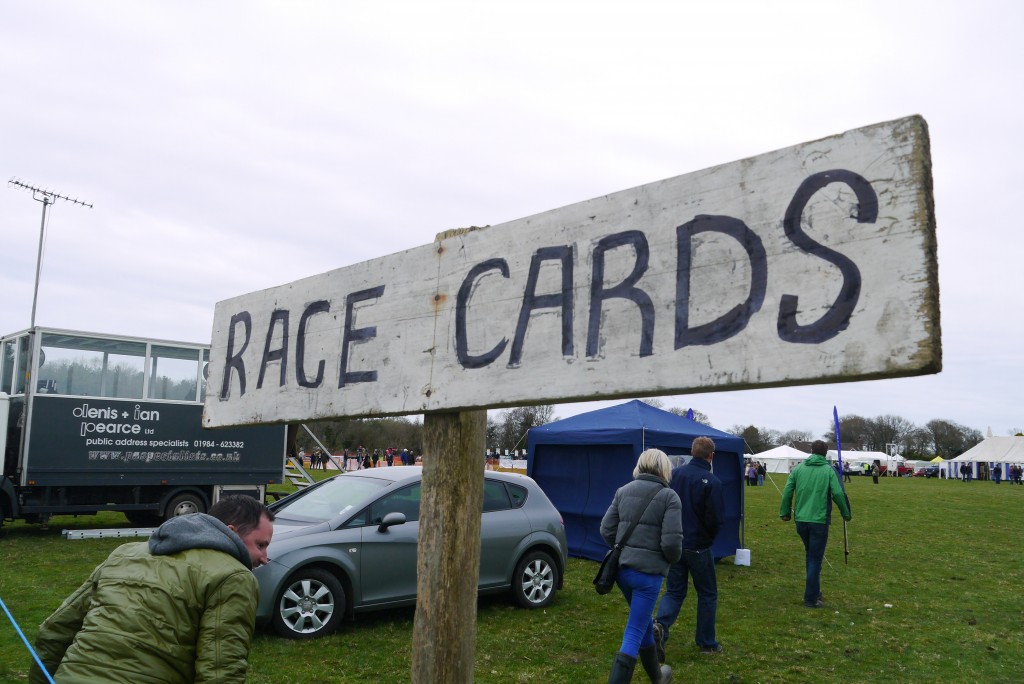 Point to Point is a fashion show for the country folk (dogs included) and an opportunity to bet on some amateur horse racing. It's a whole day event which is held on the hill at Stafford Cross, just outside Seaton. A tradition spanning hundreds of years, locals flood the grounds in their thousands dressed head to toe in tweed and Barbour. It was a cold, cold day.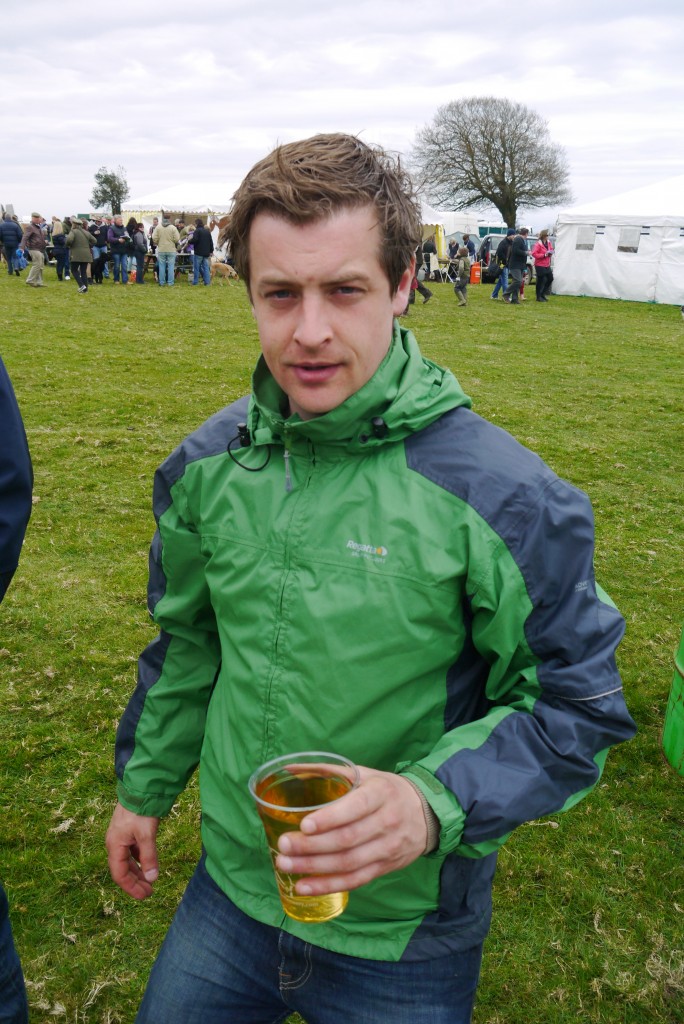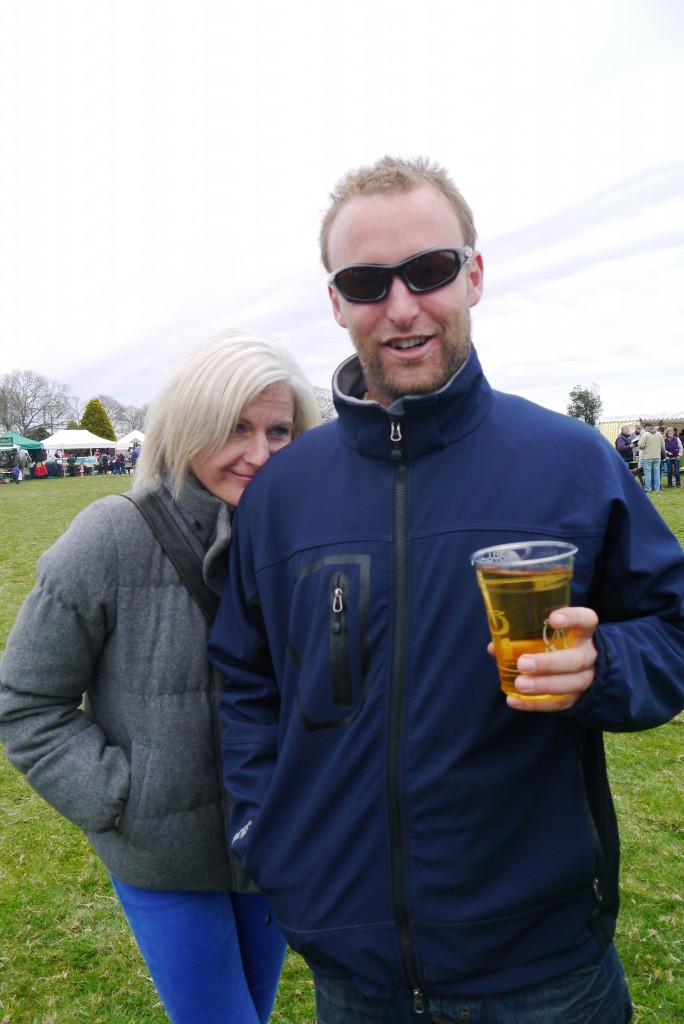 But nothing a Otter brew can't fix.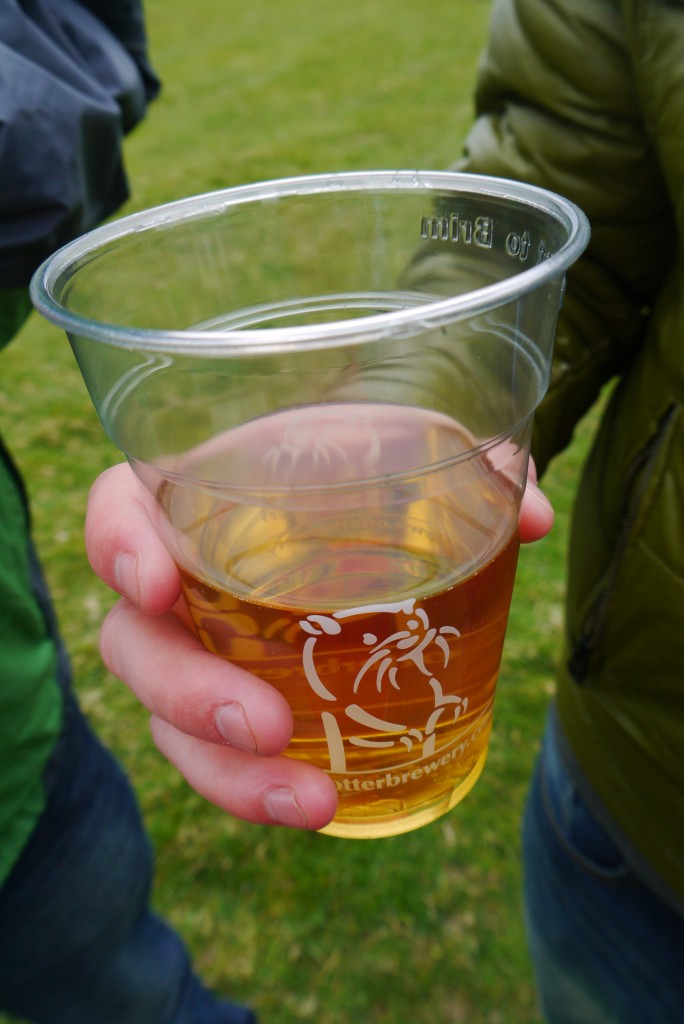 There's some interesting characters around. Old gentlemen in crazy propeller inspired hats, and lots and lots of tweed.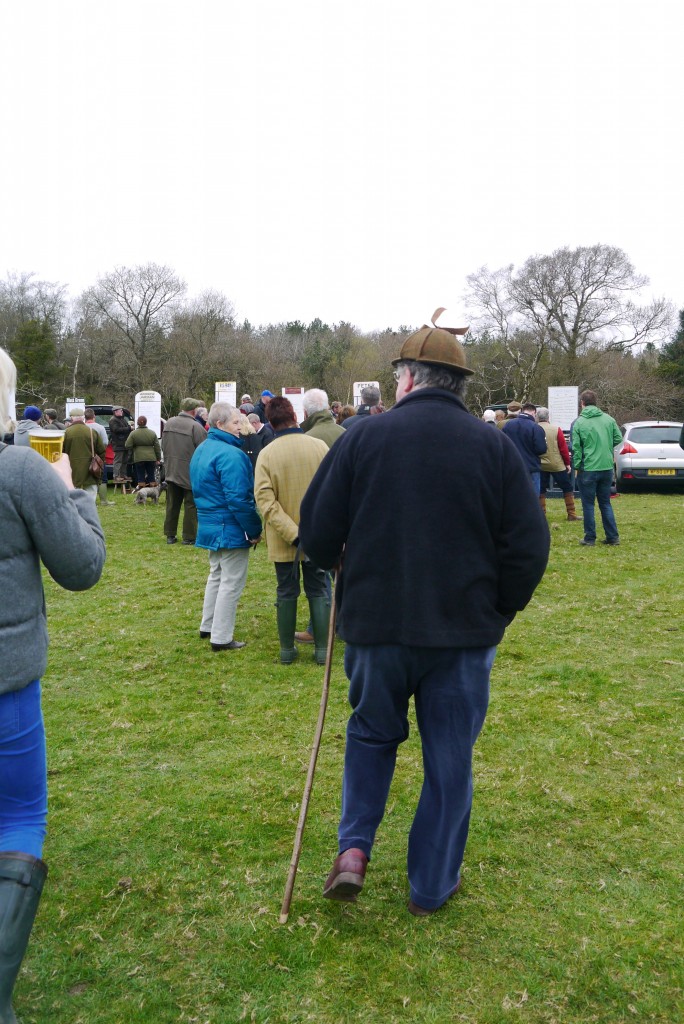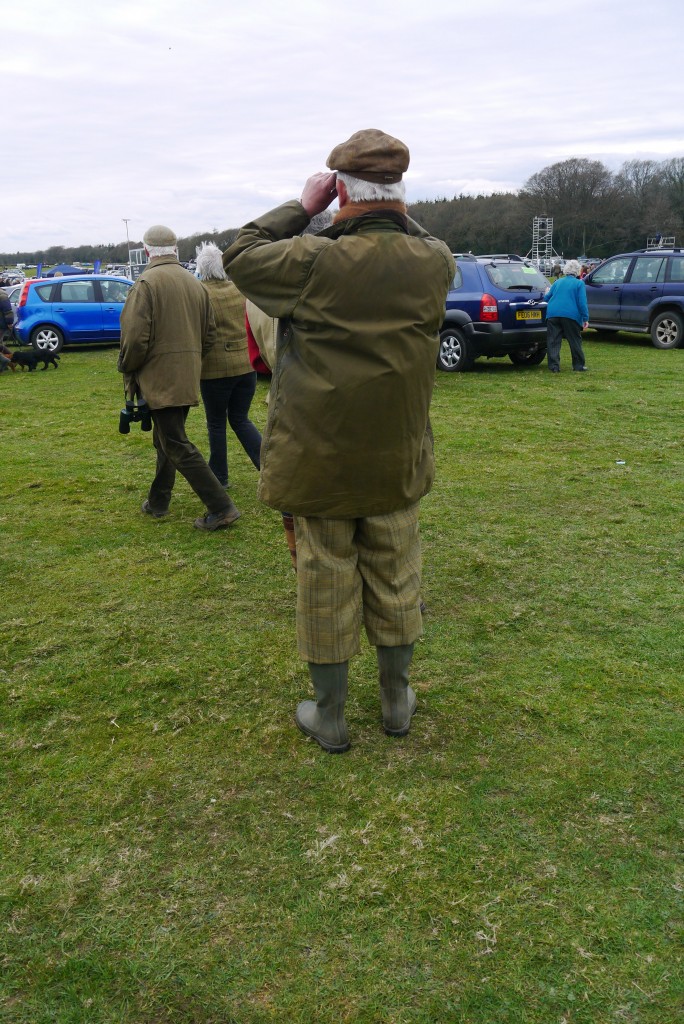 Did I mention the dogs? Well they're the ultimate fashion accessory.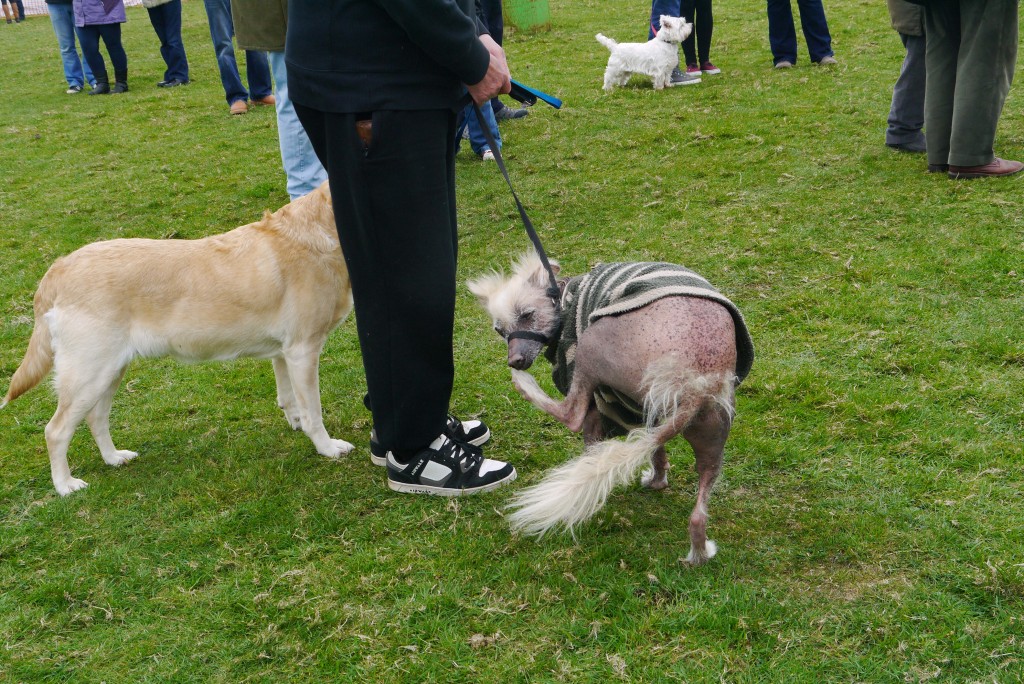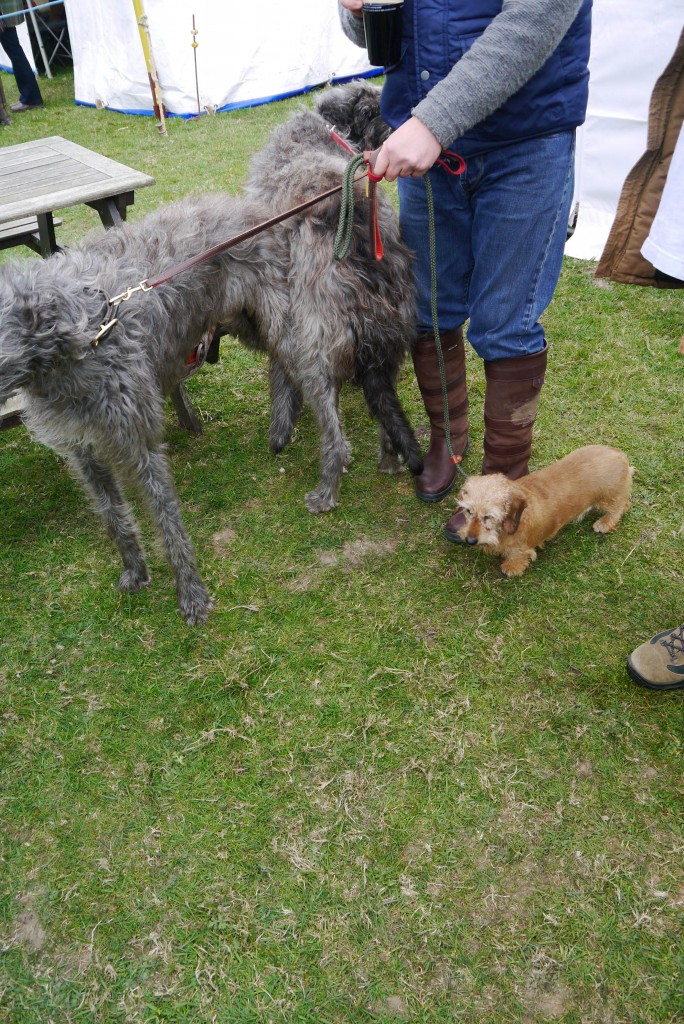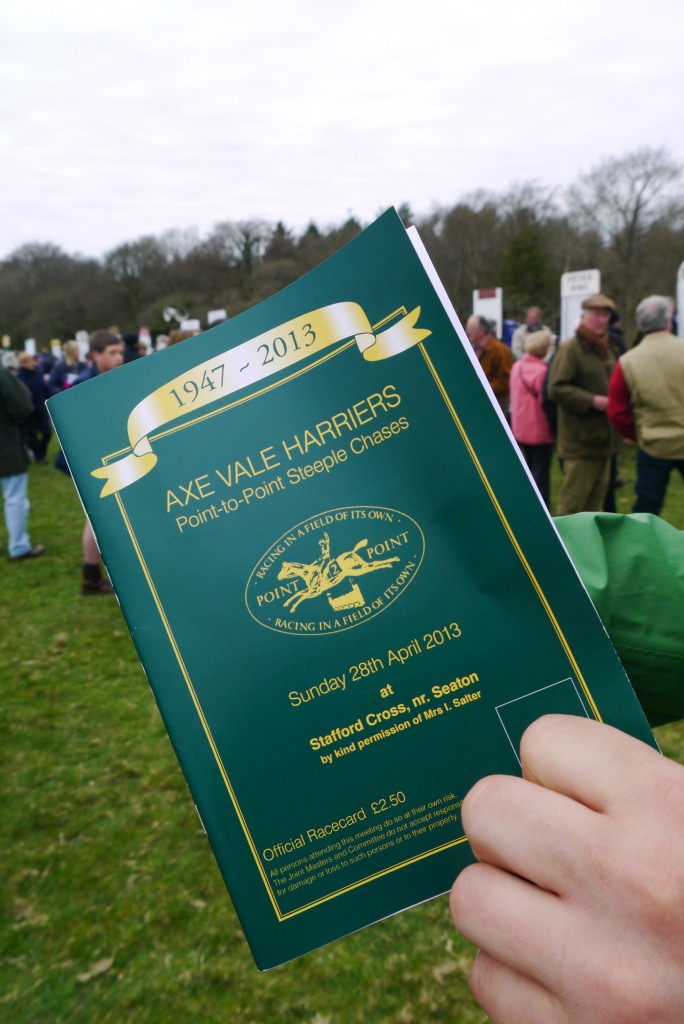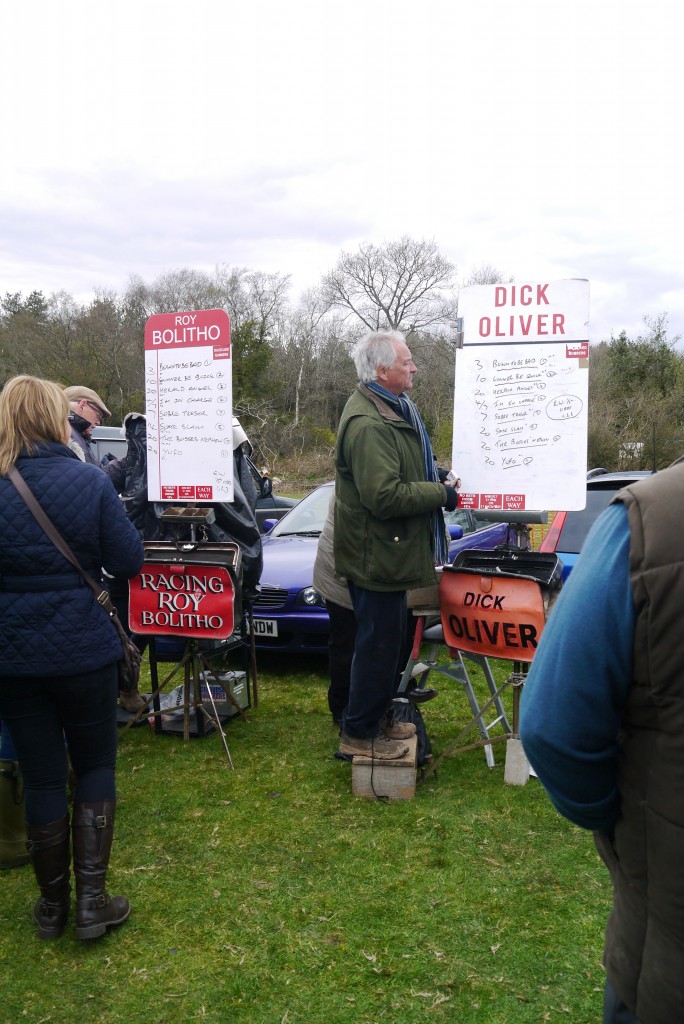 We darted for the totes in time for the first race.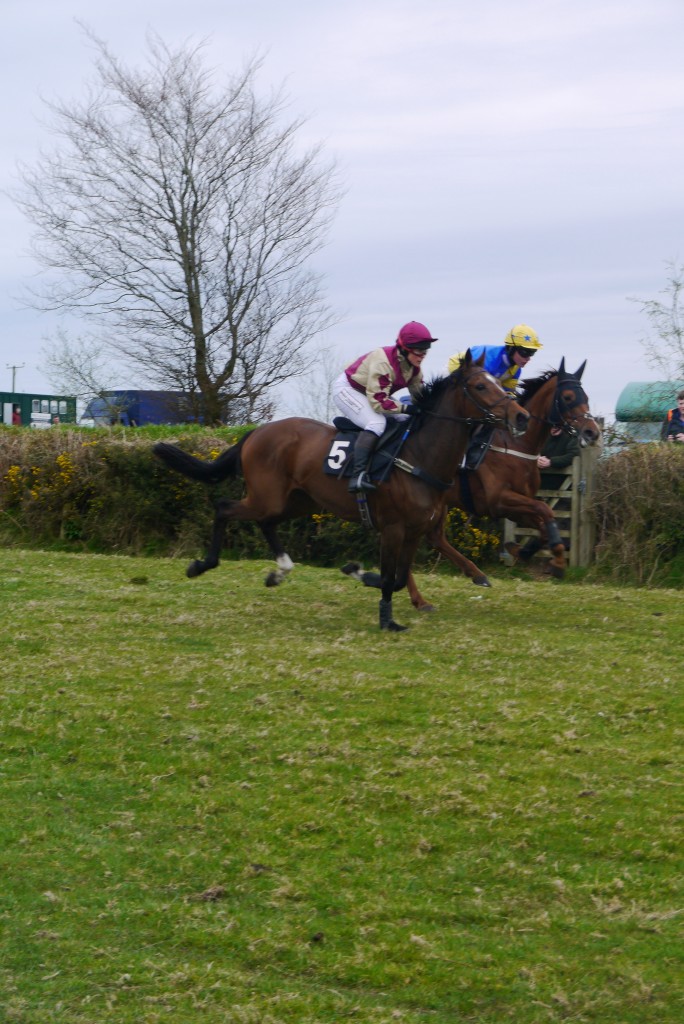 My money was on Miss Cupcake.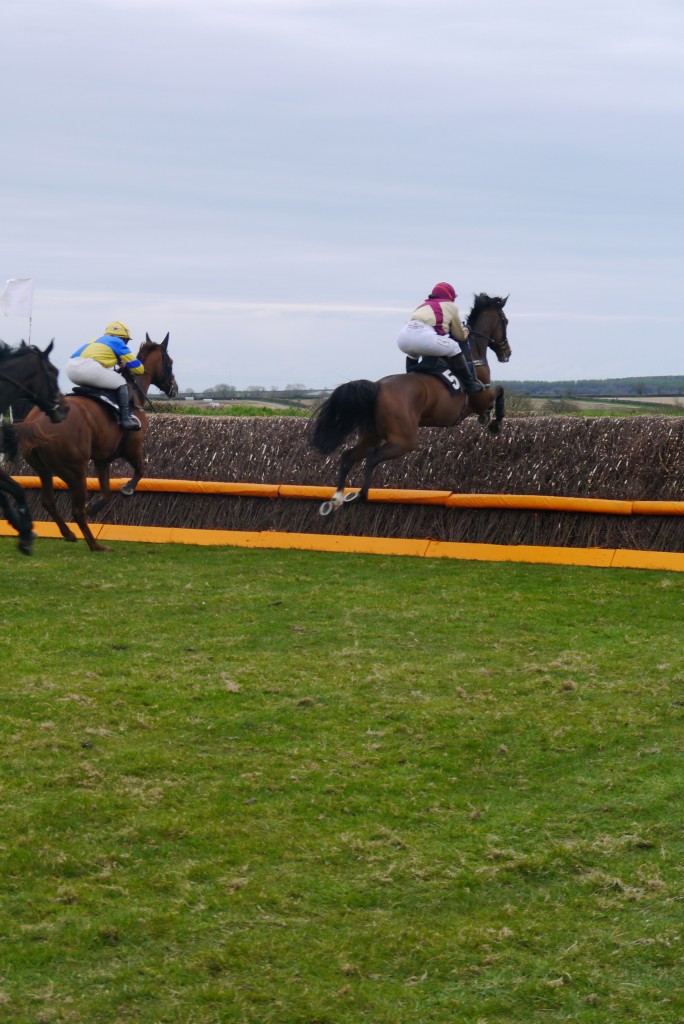 Unfortunately, she was so behind, she's not even in this picture.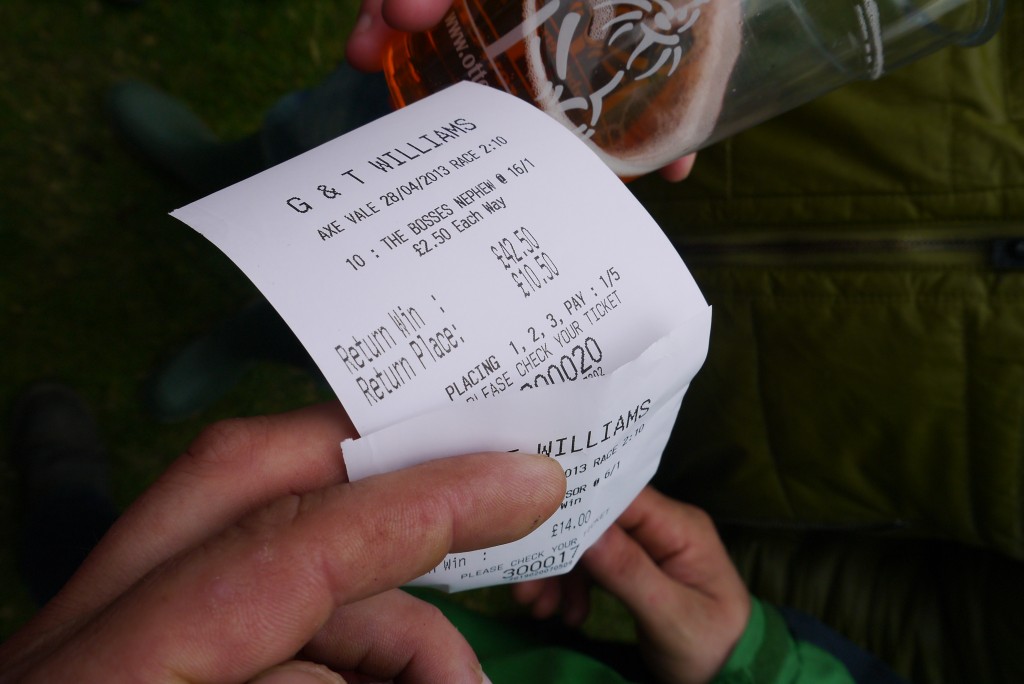 We did have some wins as the races went on but the freezing cold wind and the fact I couldn't feel my fingers and toes were enough for me to call it a day and find the food tent.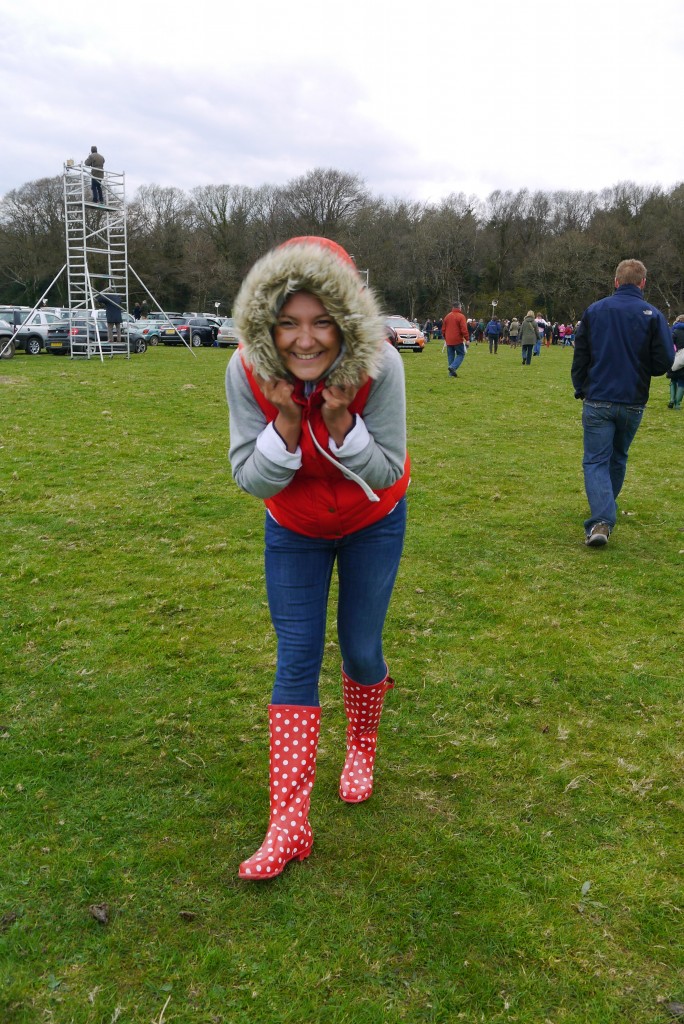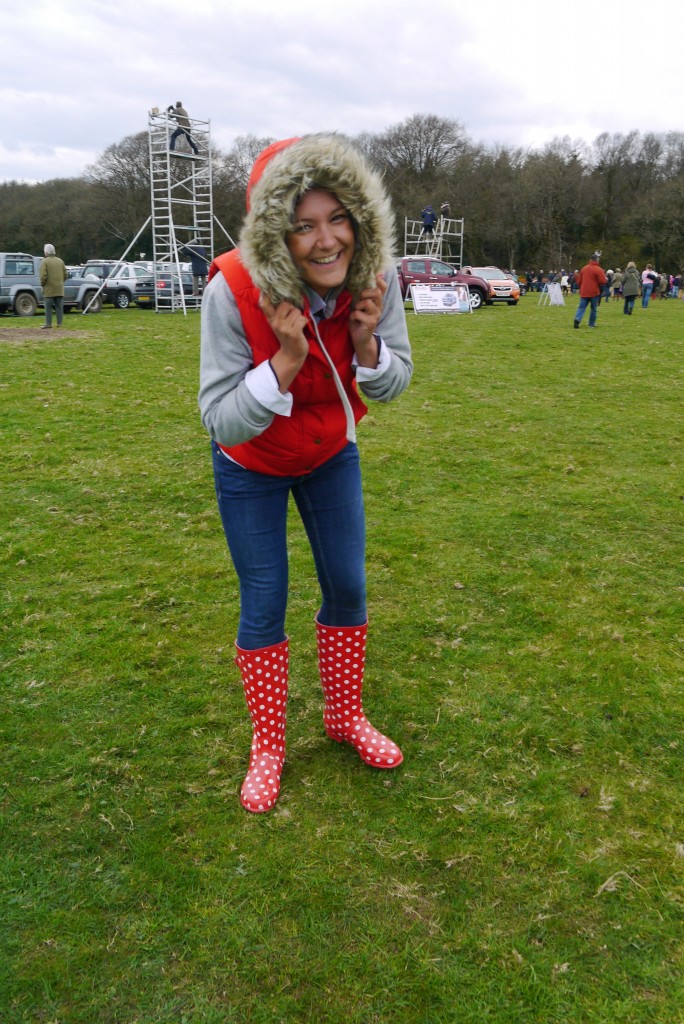 Julie and I thoroughly stuffed our faces with home-made cakes and sandwiches until the races drew to a close and the boys grumpily stomped to find us mourning their losses.
Point to Point is held all over the country and you can check out upcoming events here. Don't forget to wear your thermals!