As you may have figured, I'm not much of a morning person. As far as I see it, the weekends are all about lie-ins, and if I had a chance to lay in bed the whole day, I probably would. Damn guilty conscience. Scott usually lures me out of bed with the smell of my favourite breakfast.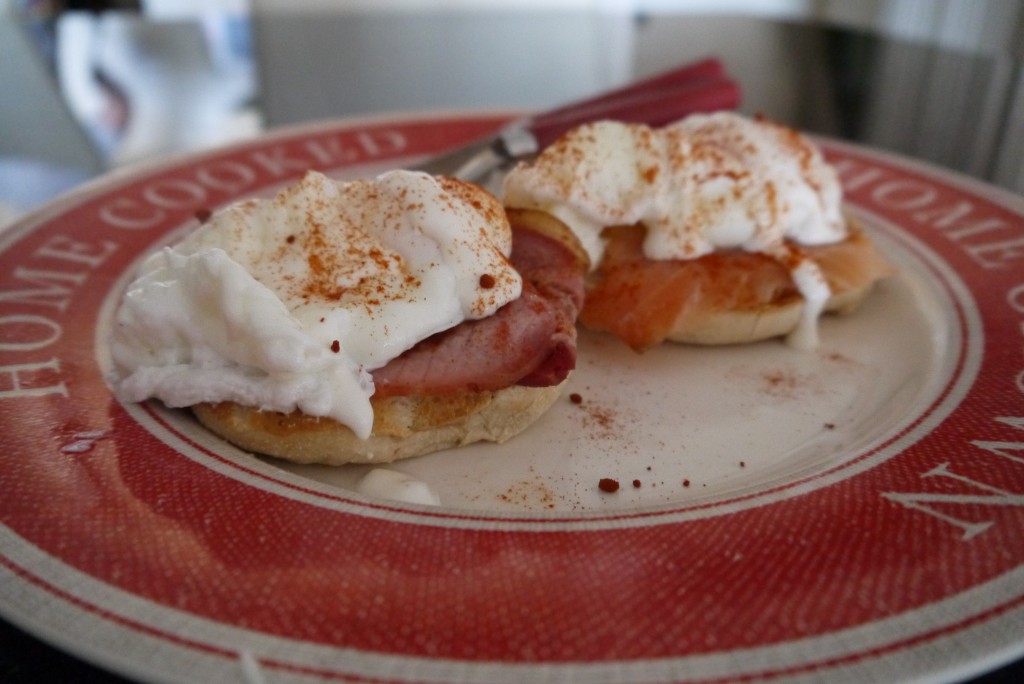 I like to call it the Breakfast Of Kings.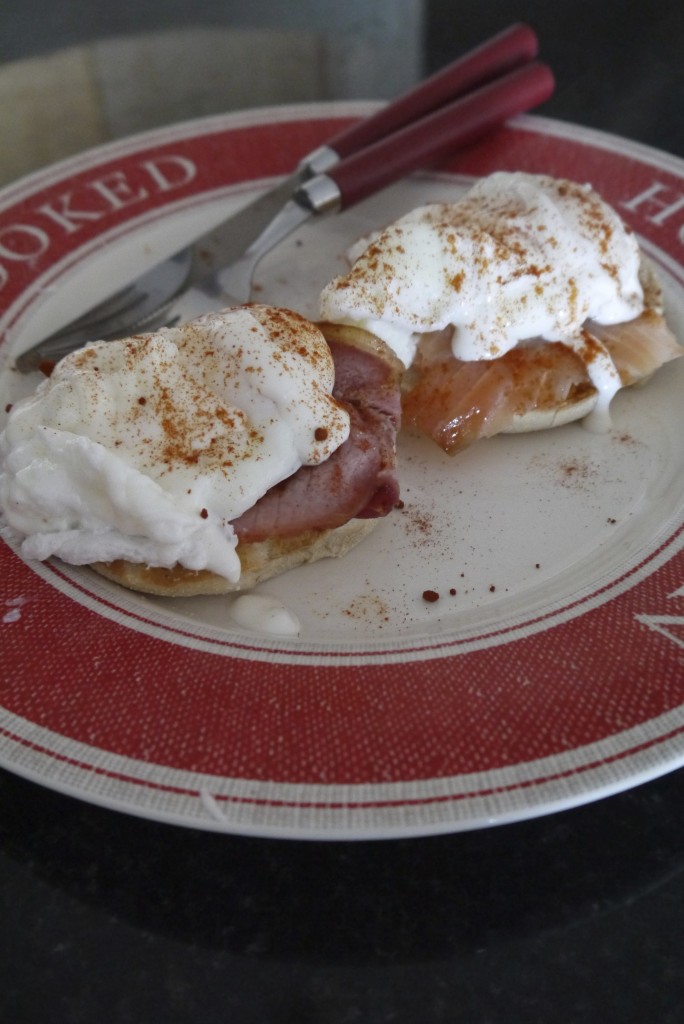 Think Eggs Benedict with a twist. One half of a muffin topped with a bacon and the other half salmon.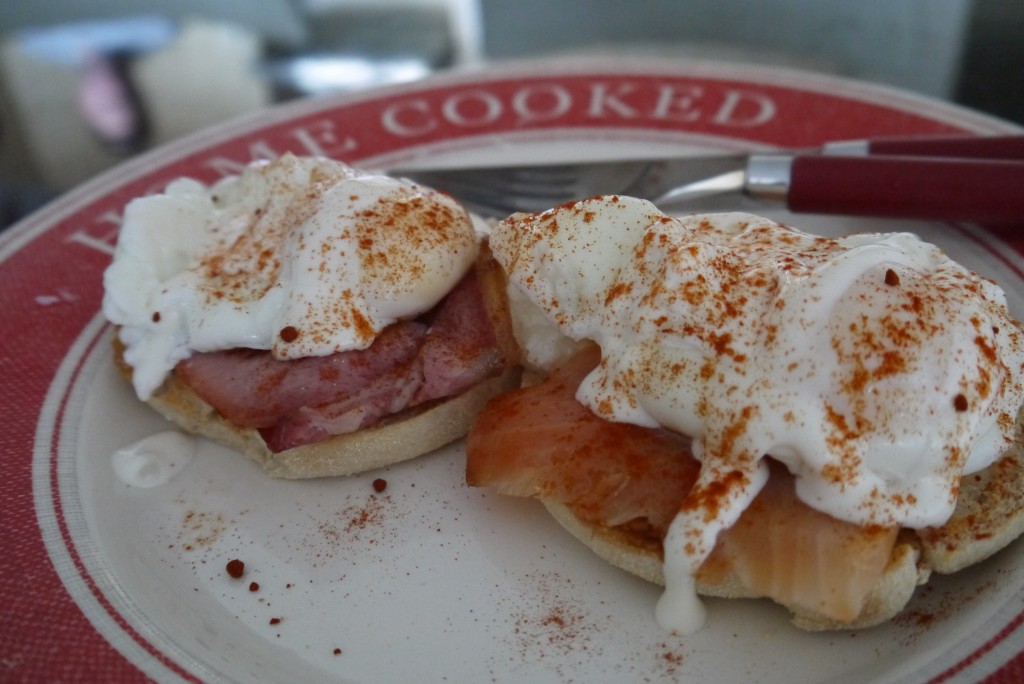 To recreate his master piece for two, you will need:

2 English Breakfast Muffins 2 Eggs 2 slices of bacon 2 slices of smoked salmon Peri Peri sauce Garlic Mayo Paprika

This is a super quick recipe but very effective. Just pop your muffins in the toaster for a few minutes (to your liking, of course), poach the eggs in a saucepan of boiling water and gently cook the bacon.

Spread a thin layer of Peri Peri sauce over your muffins, carefully place your smoked salmon on one half and the bacon on the other, top with the egg and squeeze over your garlic mayo. Finish off with a dusting of paprika and voila…a Breakfast of King.