Two of our best friends live in Sidmouth, a leafy town on the south coast of Devon. Every month we make the short trip across the county for a weekend of mulled wine (or Pimms / any other seasonal beverage) and lots of dog walking.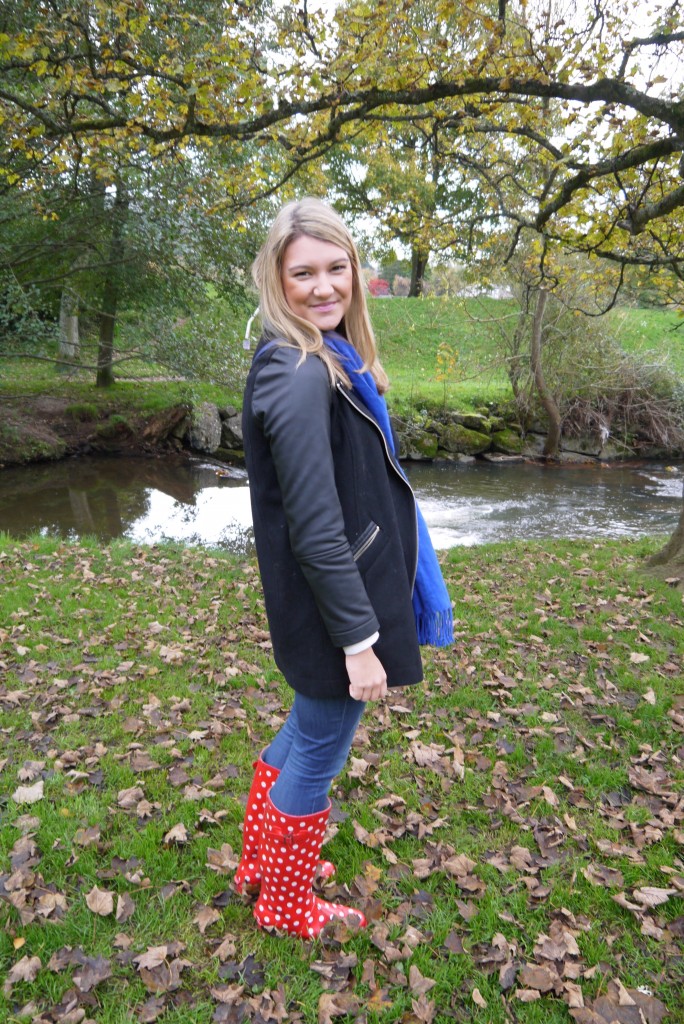 Autumn is a beautiful time to visit Devon. In fact, it might just be my favourite time of year. Even on a dull, grey, cloudy day the tiny villages come to life with an autumnul orangey hue.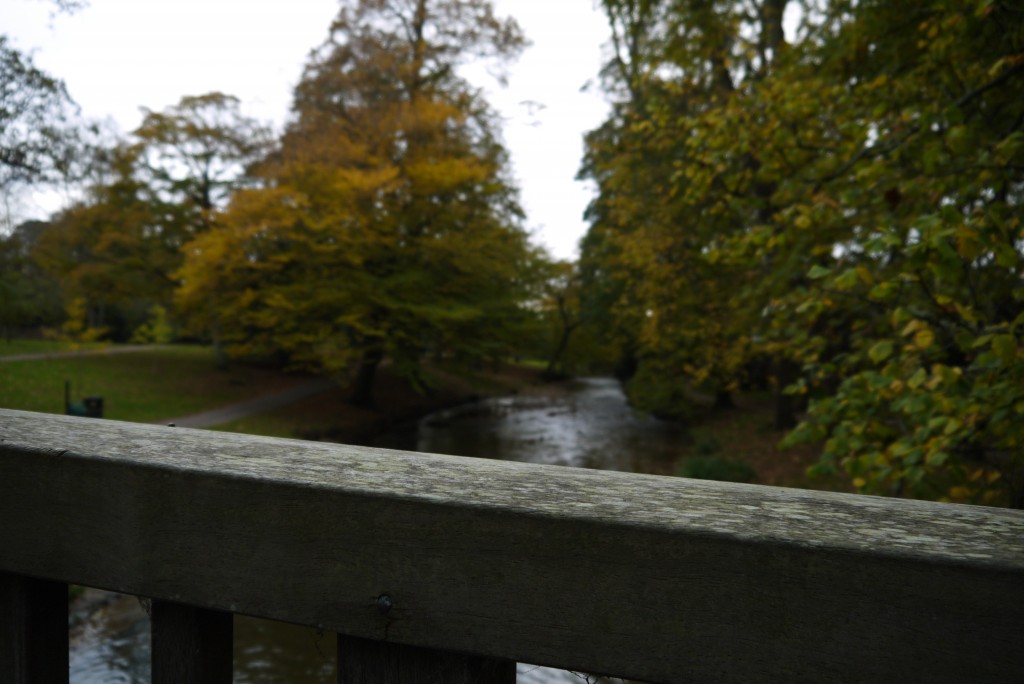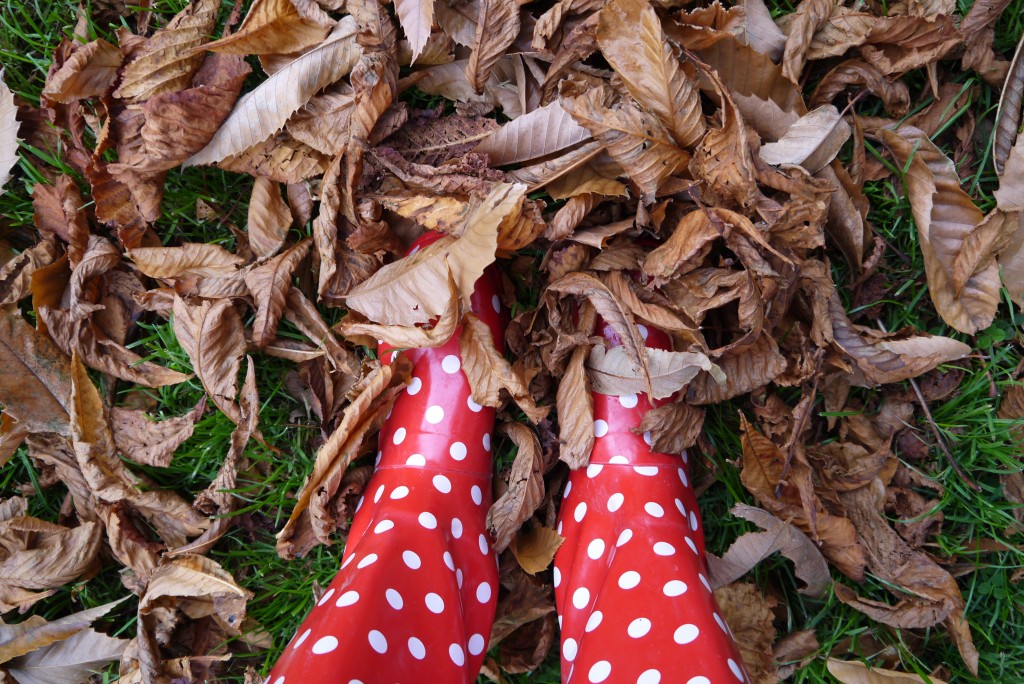 Wrap up warm, grab your wellies and hit the park.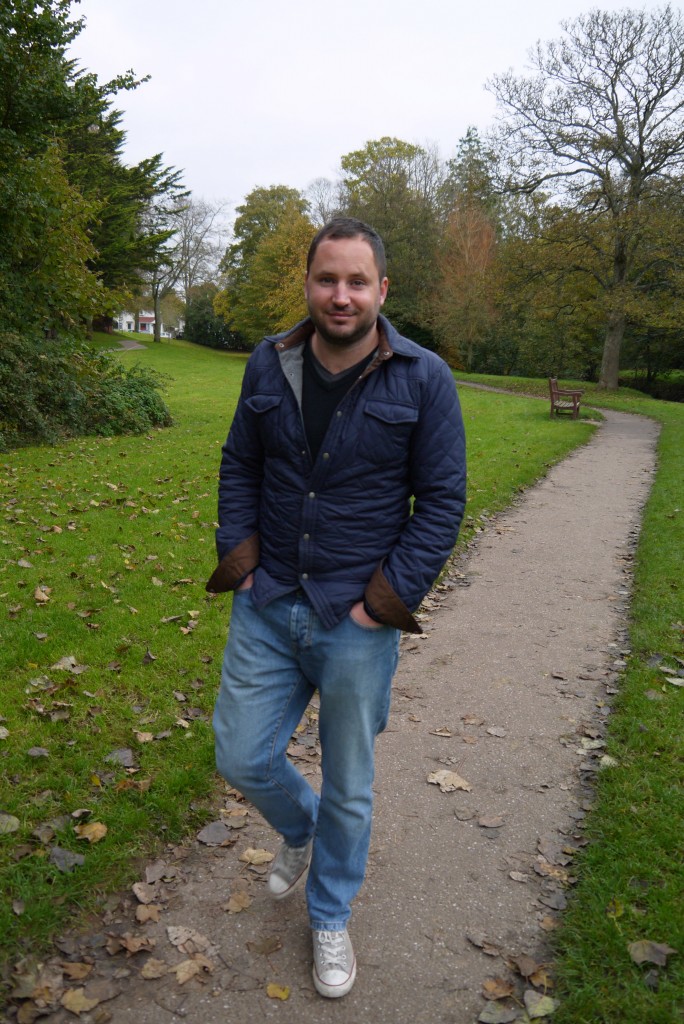 We set off through the park and it wasn't long before we bumped into someone we knew…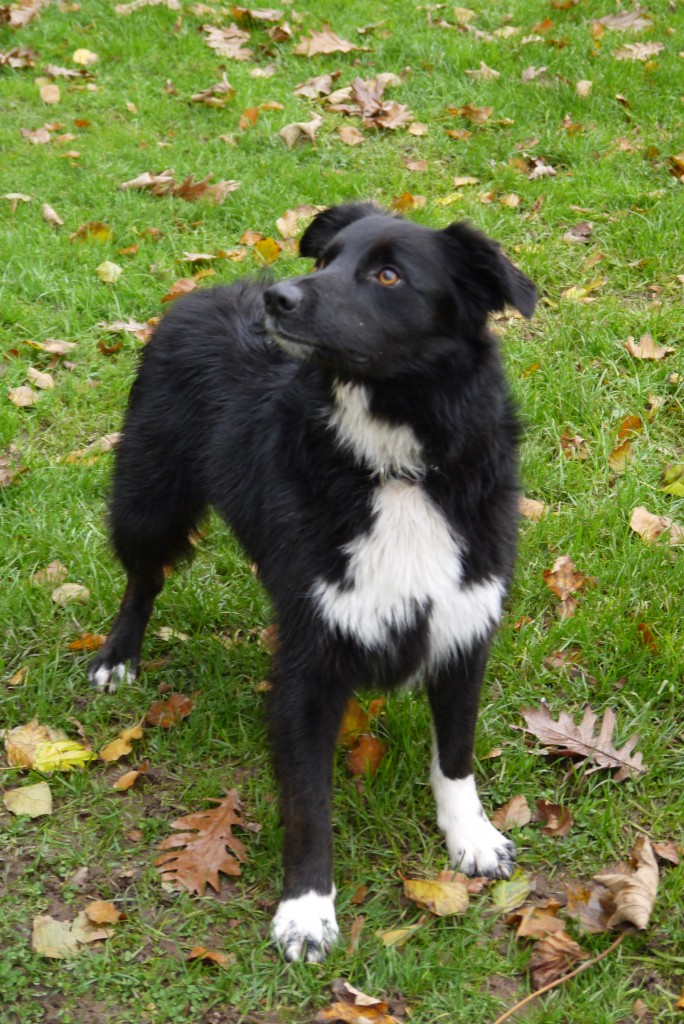 Meet Frankie. Frankie is one of Daves puppies and is just over a year old. She's changed alot since we last saw her tearing up the garden at 6 weeks old, but always such a magical moment to see the puppies and their new lives and little families.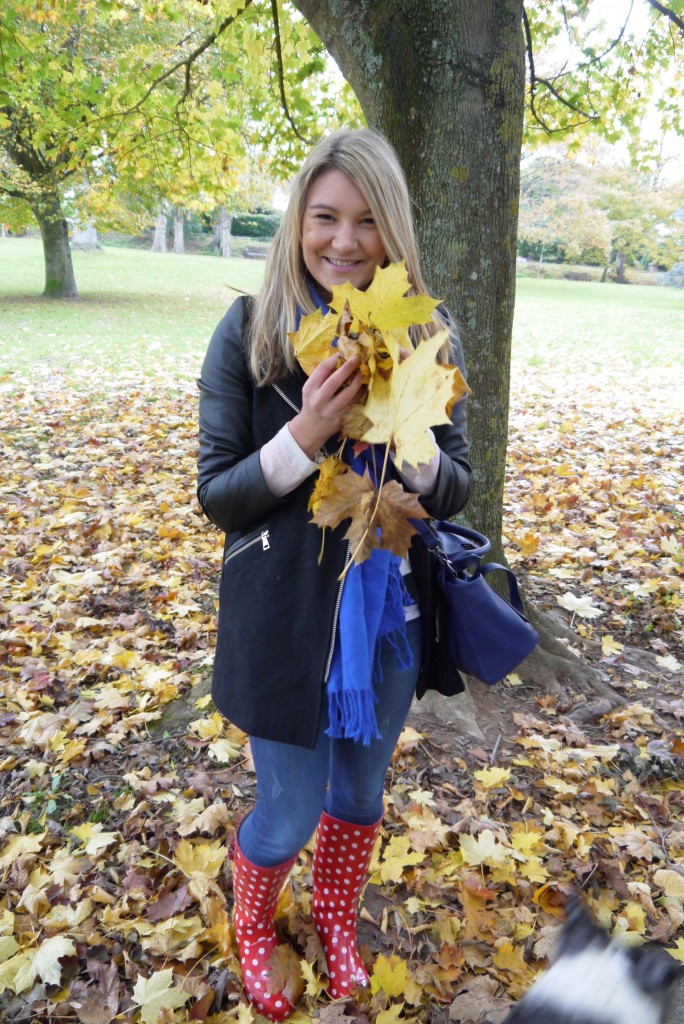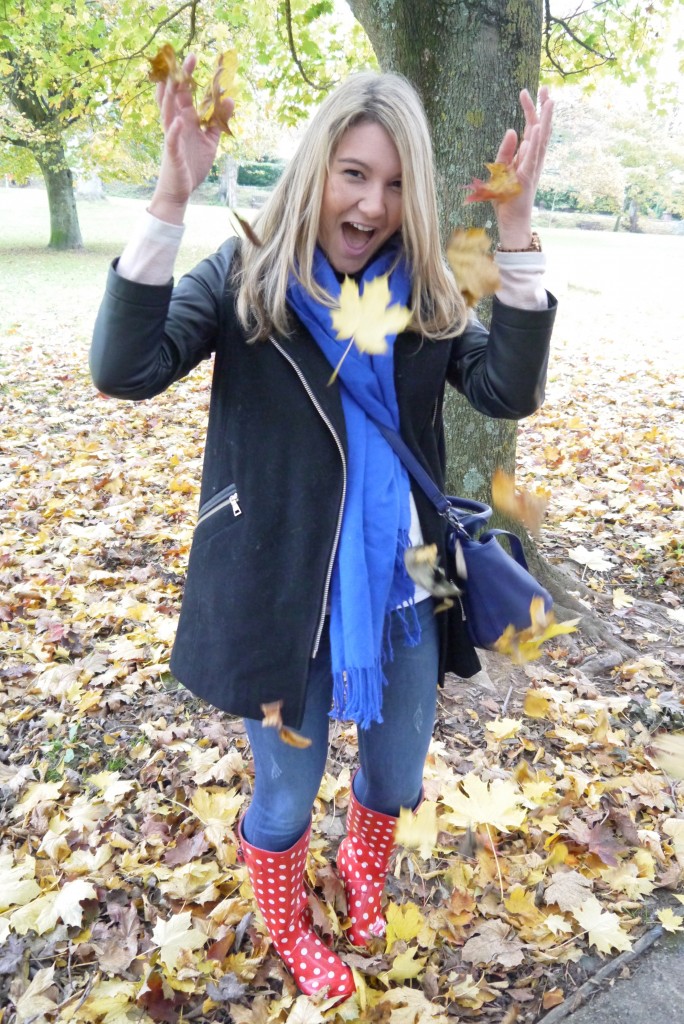 I found a bunch of yellow leafs…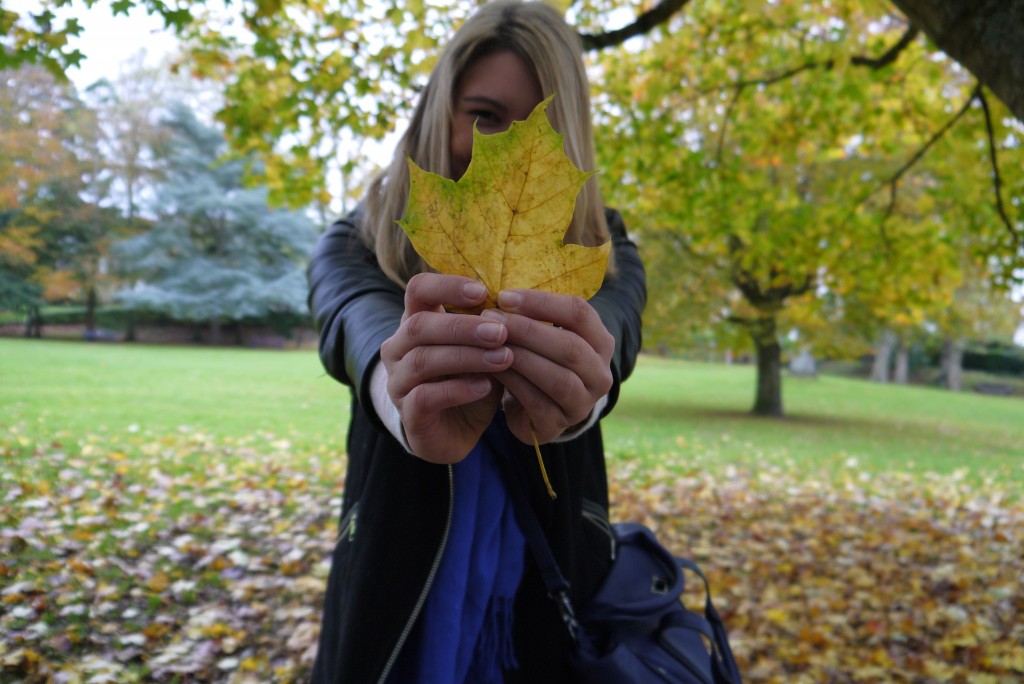 And little George had a try at some snazzy photography.
Anyway, back to the stars of the show. You know Dave and Trigger by now? These beautiful blue merle collies are such mesmerising dogs, but like with all dogs they hold their little problems.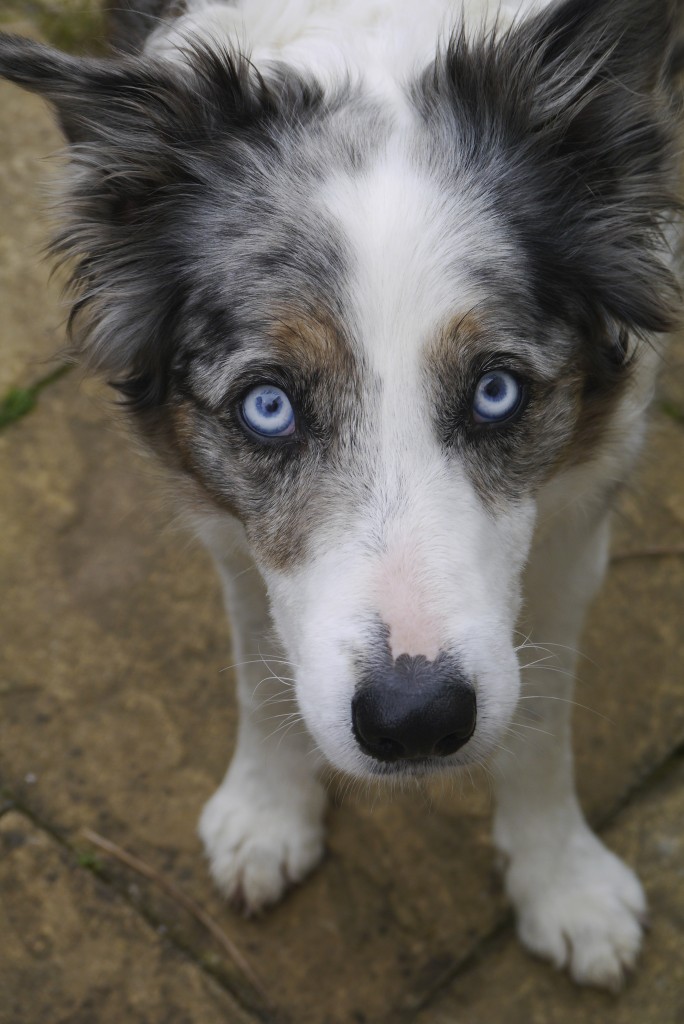 Trigger is the puppy from Daves first litter. Unfortunately he was born with the recessive gene which in short, means he is deaf and 80% blind. He is now 5 years old and has unfortunately been causing havoc in the house. His frustrations and anxiety is too much for a dog that has little to no scents, so just when Richard and Julie thought there was little hope in sight, an email landed in my inbox from Tricia Wills.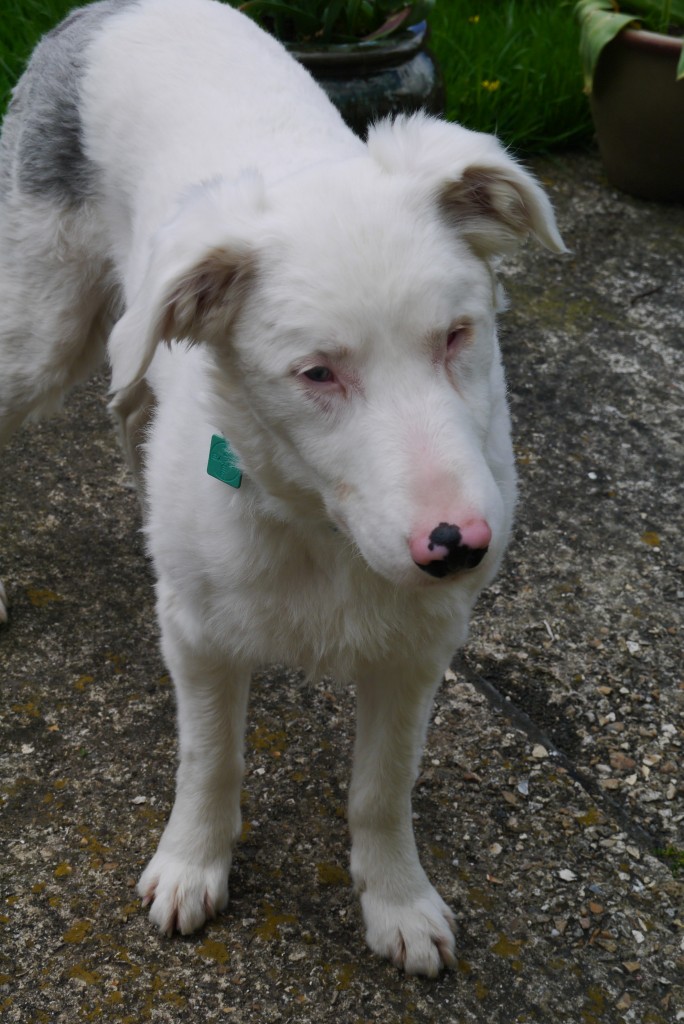 Tricia has been working with dogs across the Devon county for over 20 years and it could not have come at a better time to meet her.  Tricia arranged to come to the house and try and help Richard and Julie with Trigger. Unfortunately in the few days since we'd arrived, Trigger had caused a huge amount of damage to the house in the small amount of time he'd been alone, and Richard had resorted to using the cage (which, every time, he magically seemed to get out of).
We sat down with a coffee in hand and recapped Triggers short little life. Tricia broke down every single major event in his life, from moving home to how often he goes out for long walks. We soon established that Triggers such sudden change of behaviour could be pinpointed to one day in October. Was it bonfire night? No. Was it a change of home? No. Was it a change of diet? No. We exhausted what seemed like every option. The only way forward was to try and resolve his change of behaviour and desensitise and retrain him.
We soon established Triggers main issue, "separation anxiety". His overwhelming need to escape from the house is pretty heartbreaking for such a seemingly happy dog so Tricia suggested methods that would help Trigger, and also start to resume some normality to their lives and broken home. These involved re-training Trigger with simple comforts which he would be familiar with and more importantly, getting him into a routine. Training is virtually impossible with a deaf and blind dog. Tricia explained Triggers overwhelming need of human contact and petting (touch being his only working sense), and taught how to reward Trigger without the need to touch him. She explained that dogs are hugely in tune with their owners emotions and feelings and that he would feel Richard and Julie's moods and anxieties every time they entered their home. Conditioning Trigger was the only way forward so that everyone could live a normal life, albeit with a dog with such severe difficulties.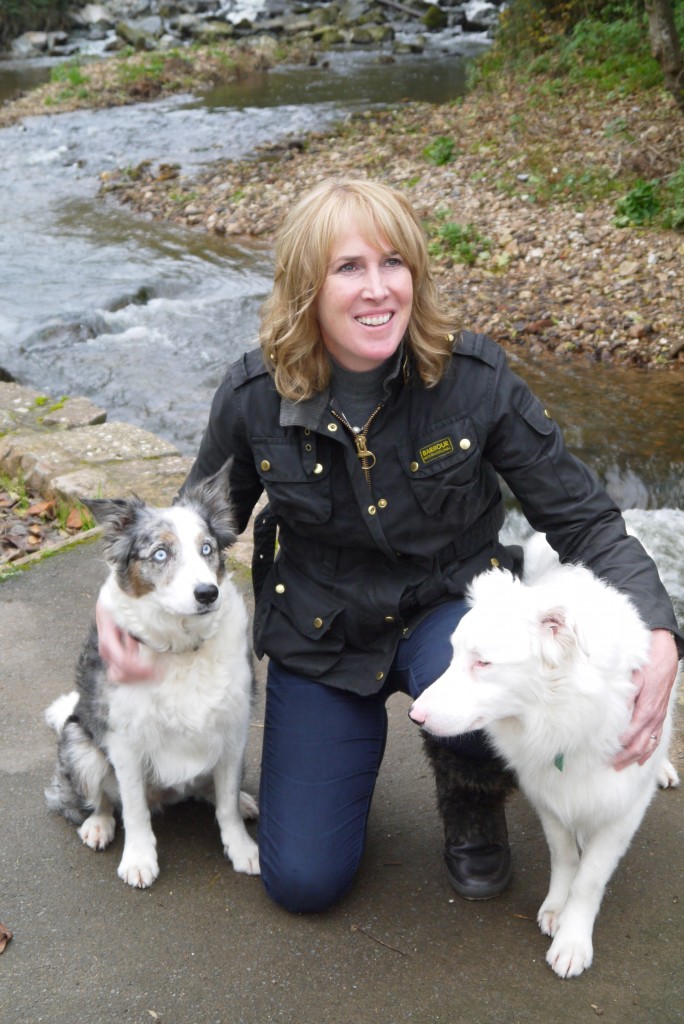 After of hours of discussing the way forward for Trigger and the various training and desensitisation methods, Richard sighed with relief that Trigger could be turned into that loveable, kind hearted dog he always was.  All that was left was to take the dogs out for a well deserved leg stretch.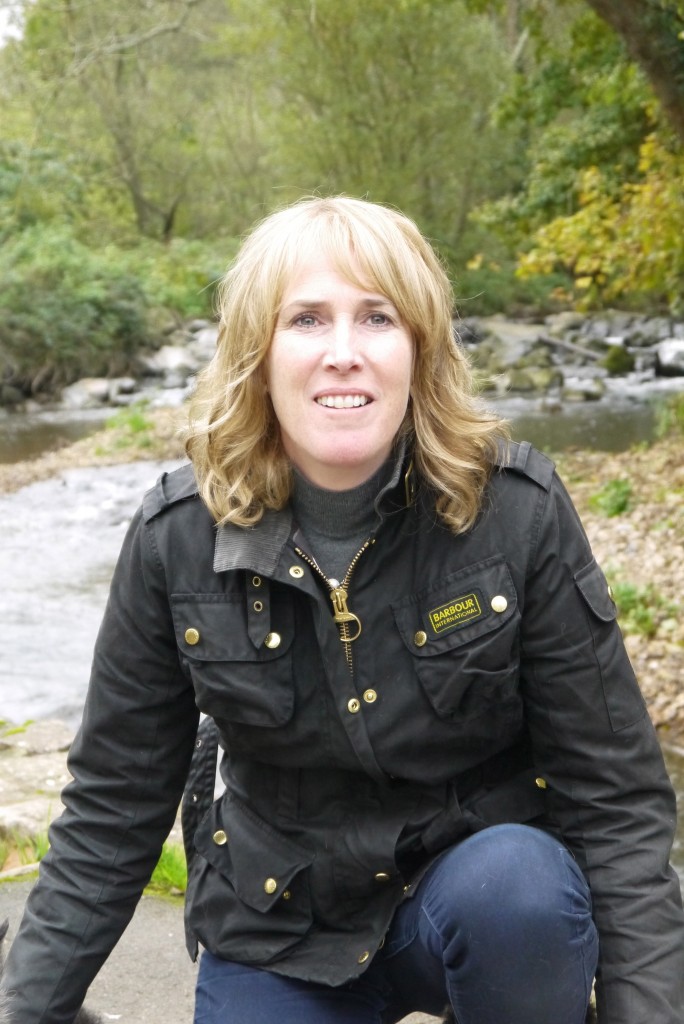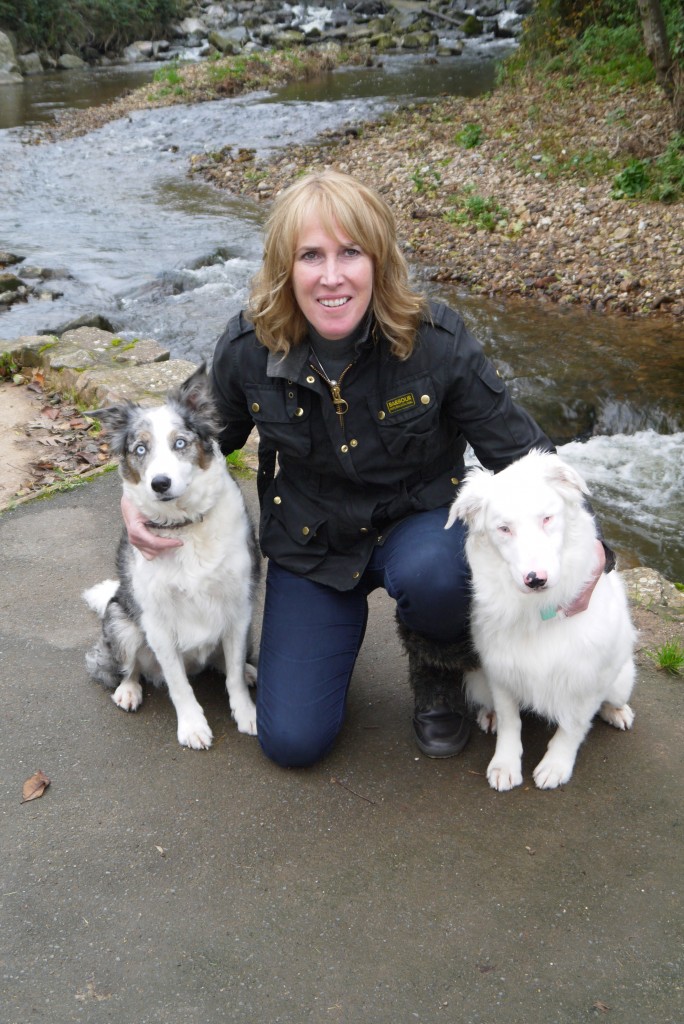 I cannot recommend Tricia's services enough. If you are a dog owner and looking for a dog trainer in Devon then Tricia is your lady. You can read all about her wonderful stories on her website. Tricia, thank you so much for your time and help at such a difficult time for Richard and Julie. I will of course keep you updated with Triggers progress over the next few months!