As a leaving gift from work, the lovely chaps from my office commissioned local artist Lucy Tidbury to paint a mural on the wall in Sebastians nursery. Totally awesome gift I know, and I couldn't have be more excited for her to get started! Lucy is a local artist who's work ranges from paintings of rubbish…

…to her fabulous cows!

For Lucy's first visit, we toyed with lots of different ideas and we soon landed the theme of"Down Under". With Scott's kiwi background and my favourite animal being a Koala, we chose 4 animals around the theme that Lucy would paint around a large colourful tree in the corner of his nursery.  After a few days, Lucy emailed me across a sketch of the koala, kiwi, pukeko and a kangaroo and we loved it. A few days later Lucy was back to get started.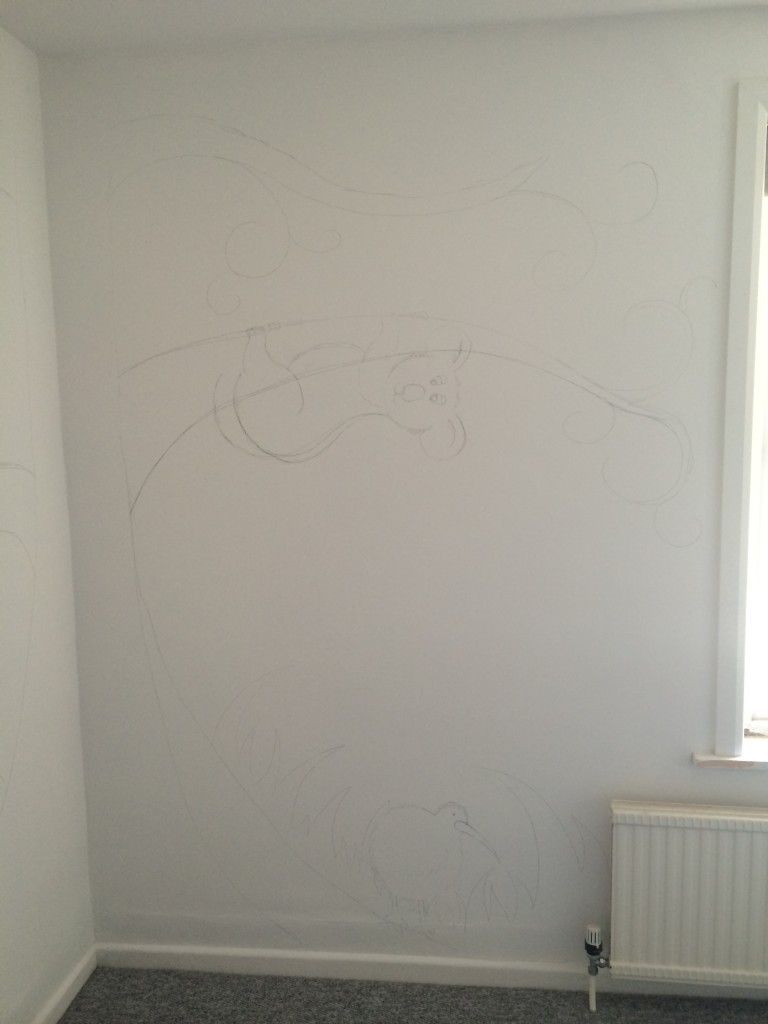 It wasn't long before the paintbrushes came out and the walls were transformed!
Before I knew it, the animals had come to life too.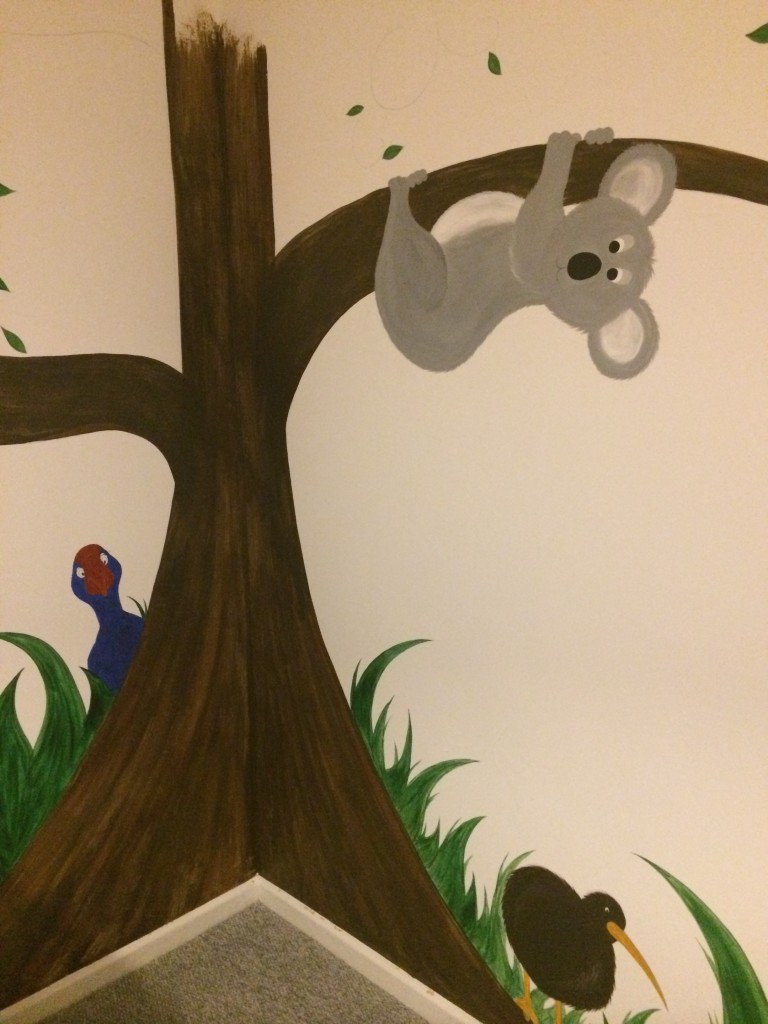 Kerry the Koala…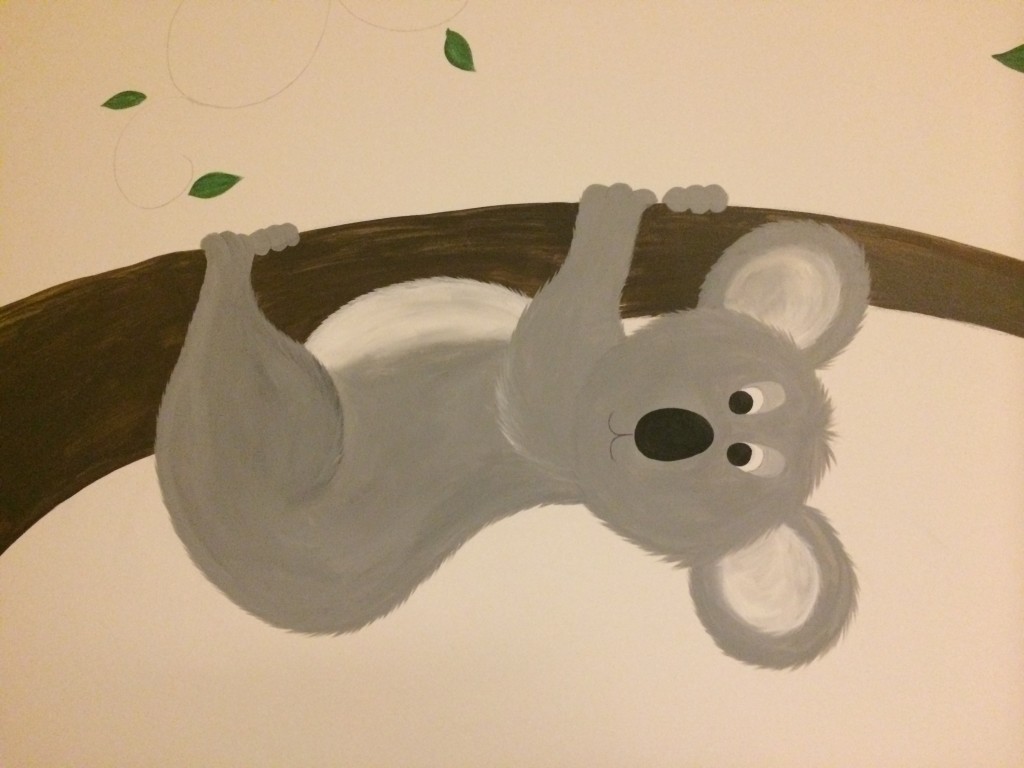 Kevin the Kiwi…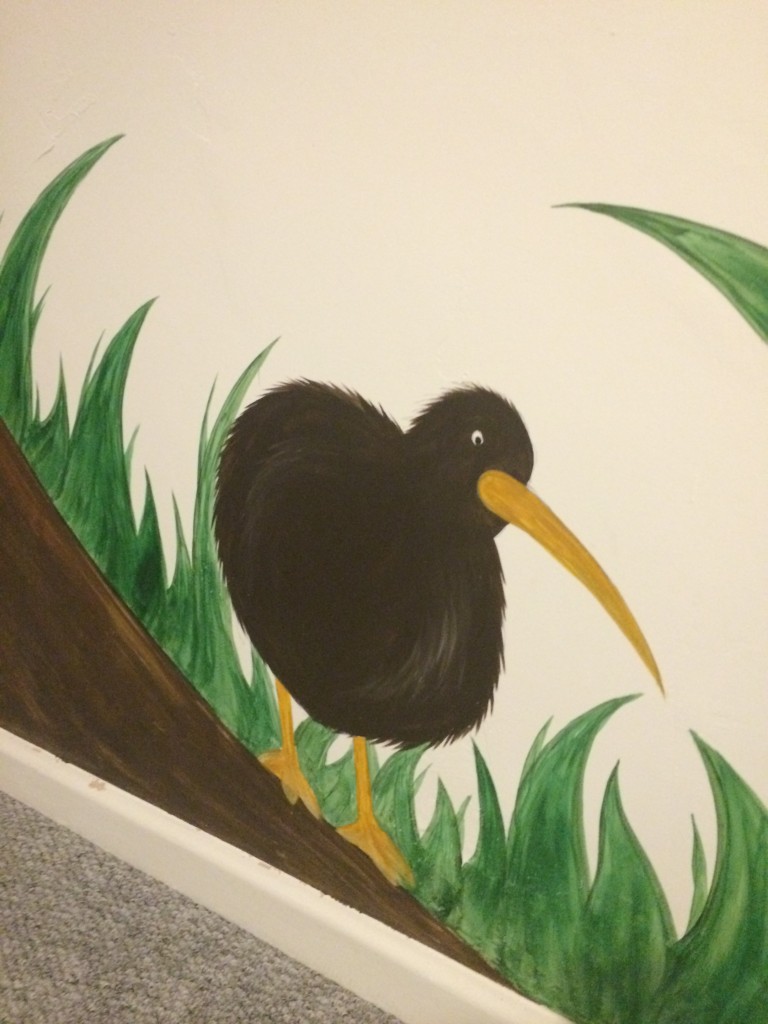 And Pete the Pukeko.
And last but by no way least, Rocky the Kangaroo was born with her little Joey!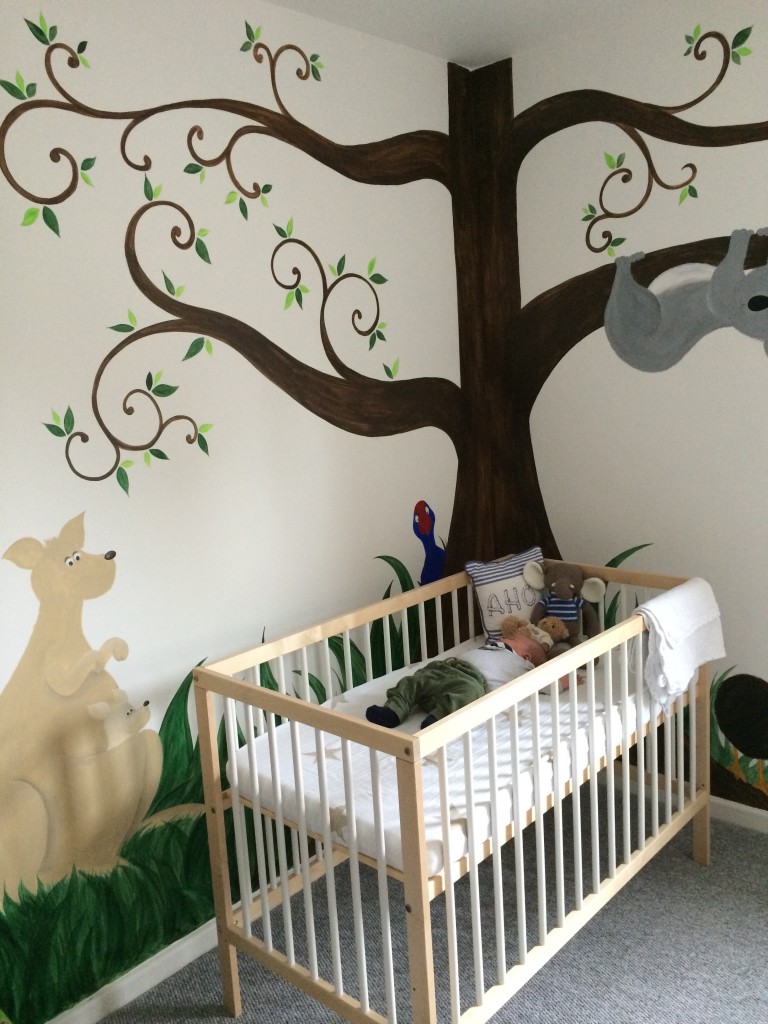 Seb is absolutely mesmerised with all the colours and loves laying in his cot starring at the animals.
Lucy is incredibly talented and is also rather lovely too. You can follow her on Facebook, via her blog or if you fancy getting your mits on some of those gorgeous cows, she has a whole website dedicated to them here! If it's animal paintings you love, she is also in high demand for pet portraits which you can check out here! The gift of a painting is so special and I couldn't recommend Lucy and her paintbrushes enough!