Last December after nearly 5 years of renting, we finally purchased our first house. A beautiful Victorian styled house built in the 1900's with a large garden, a garage and still within walking distance of the beach.
Almost a year on, a lot has changed! Firstly the biggest change of all is the surprise arrival of baby Sebastian. At the time we bought the house, I would have been a few months pregnant but had no idea. The dreams of using the spare bedroom as a walk-in-wardrobe/office disappeared overnight and soon plans were made for a nursery. The wooden floors which we had saved up for were also a distant dream as all of our savings went into buggies, nappies and car seats!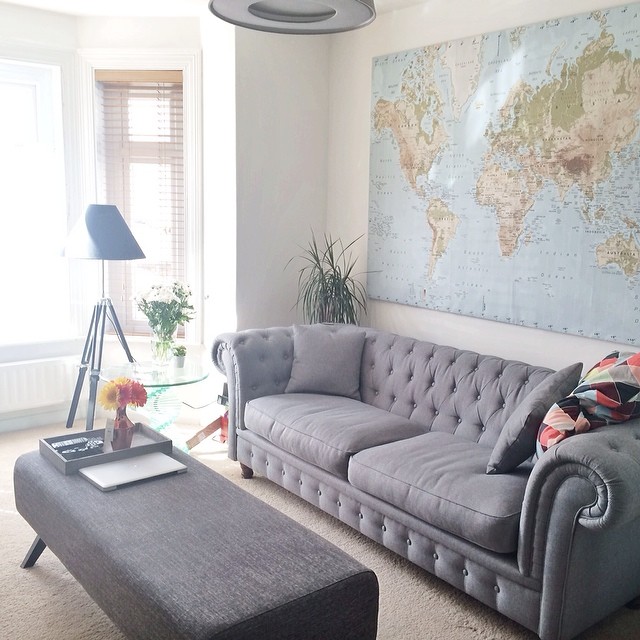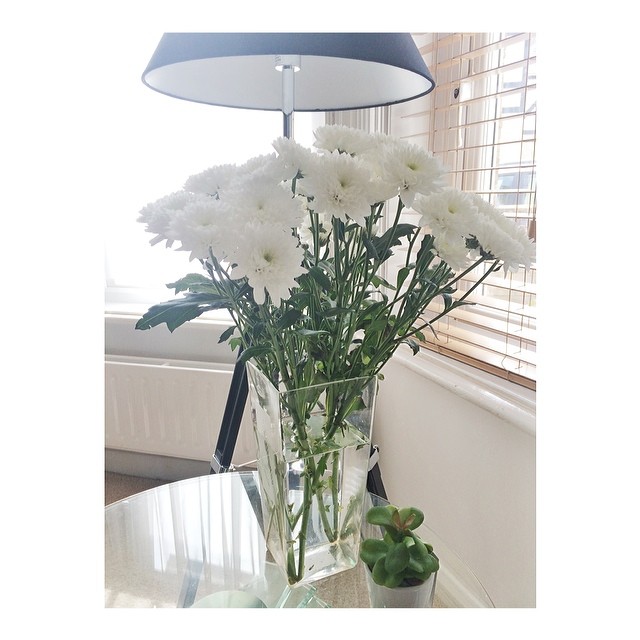 We have however managed to make our house a home by adding some personal touches. Soon after we moved in we ordered this grey fabric Chesterfield from Made.com. We loved the modern take on a great British classic. Our world map from IKEA makes the perfect backdrop and is a reflection on just how much we love travelling.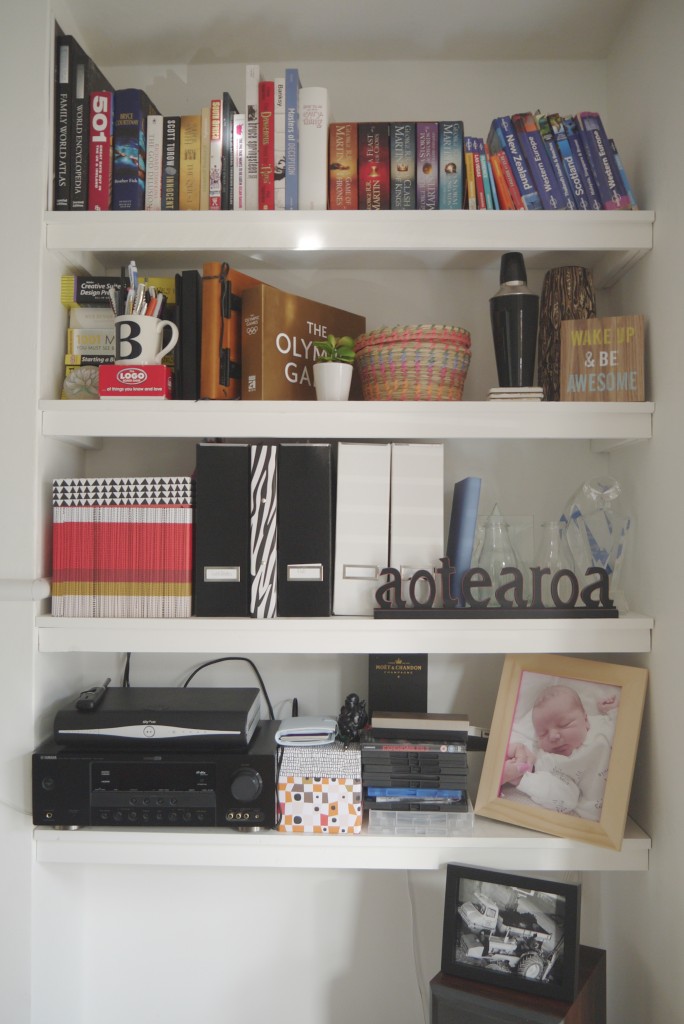 Another addition when we first moved in were these shelves which Scott built around the fireplace. I love how we can display our photos, books and travel memorabilia. The latest addition is the black and white photo at the bottom of the photo which Scott's parents bought over New Zealand. Its a photo taken in the 1970's of Scott's granddad on his tractor in New Zealand. On the side of the truck is his initials which have now been passed down through the generations and is who we named Sebastian after!
The shelves also house our large Aotearoa sign (the Maori name for New Zealand), our gold edition Olympic Games book and of course my favourite picture of Sebastian.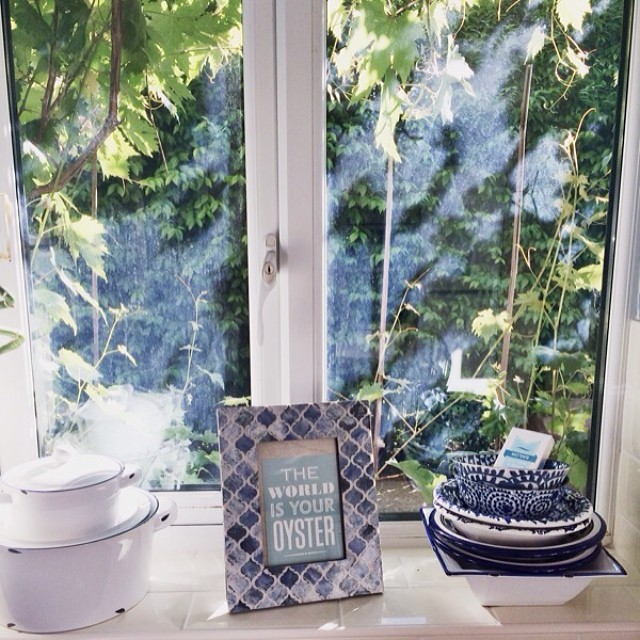 Our kitchen is inspired by my love for the countryside. Lots of contrasting blues make up this country-styled kitchen and the large windows allow the light to flow right through the house.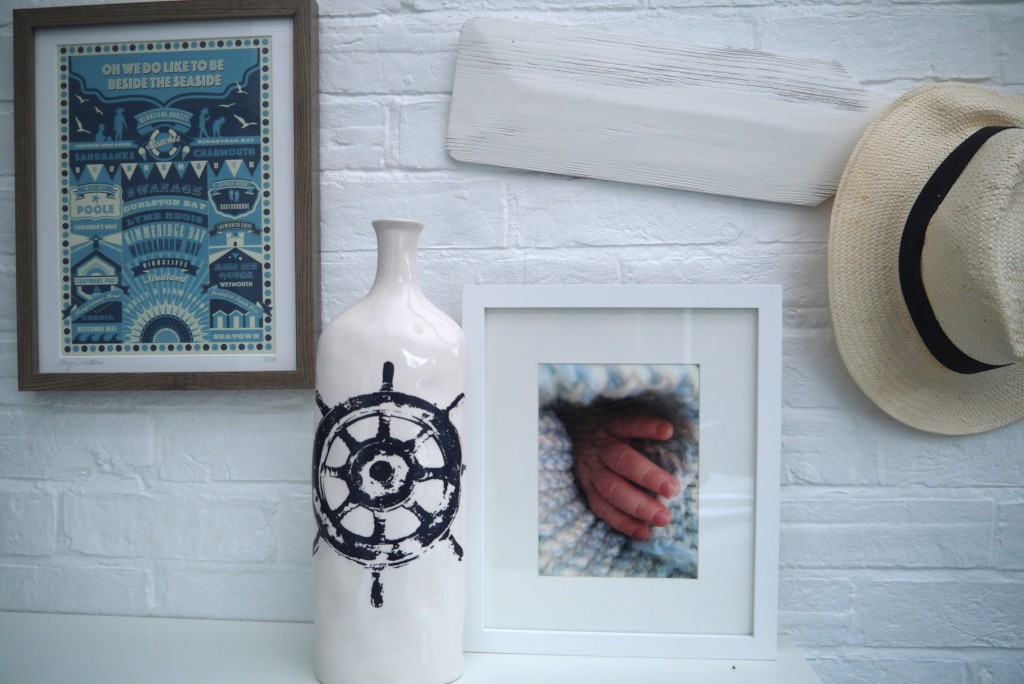 In our porch is a print from one of my favourite shops in Westbourne, NO82. Its a print of some of our favourite beaches in Dorset and it adds to the beachy theme that I wanted for our entranceway. A large oar acts a coat hook, the vase is from HomeSense and the photo is of course of Seb's tiny little hand when he was just a few weeks old.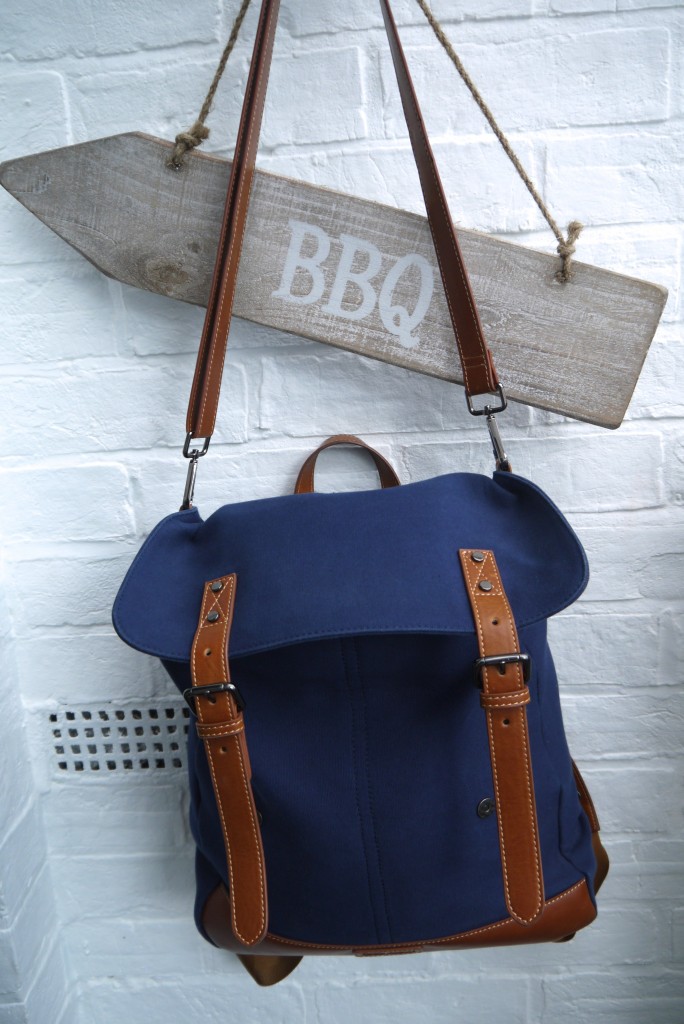 A large silver anchor is a hook for our BBQ sign (a New Zealanders favourite!) and Seb's BabyBeau changing bag.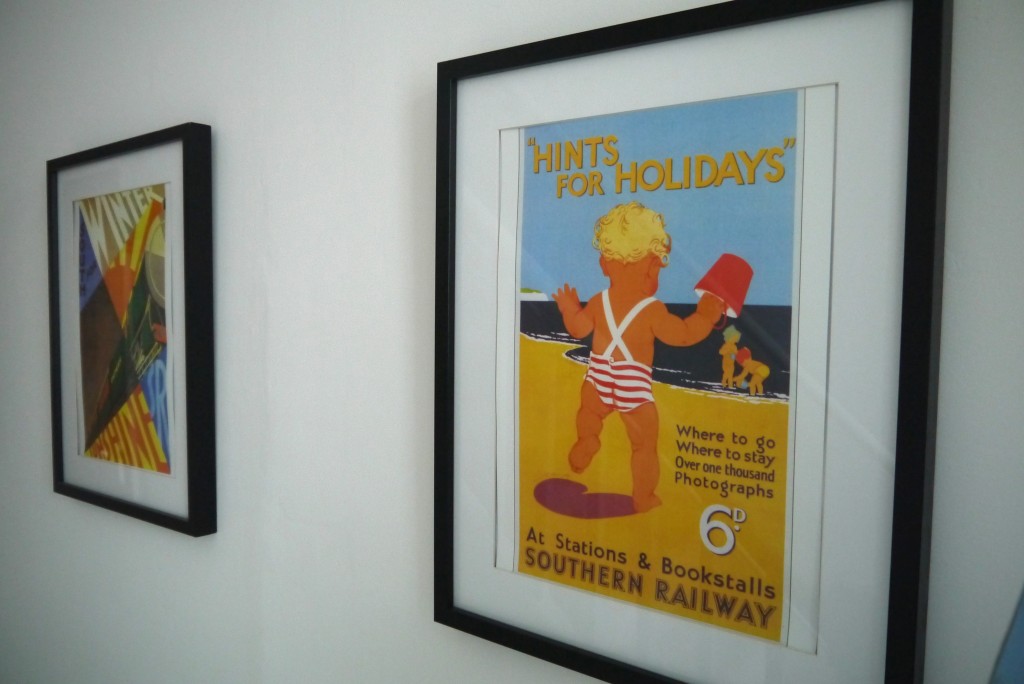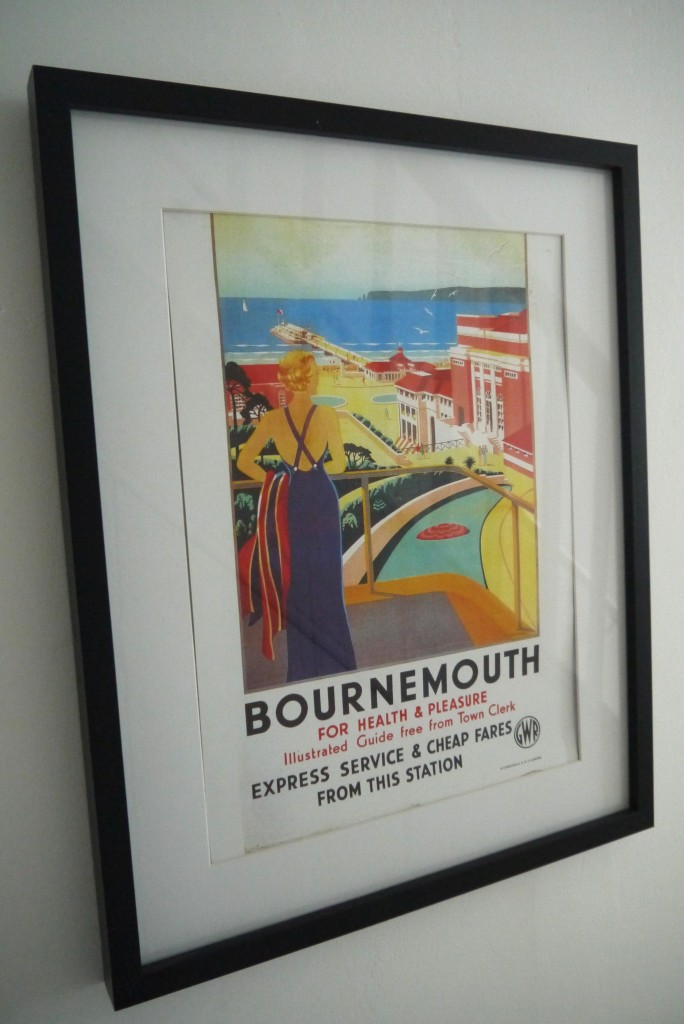 In the hallway we have framed prints of the old Railway Posters for the South Coast. These posters would have been displayed around the country advertising the south coast as a holiday destination. We absolutely fell in love with them and are always a talking point when we have visitors.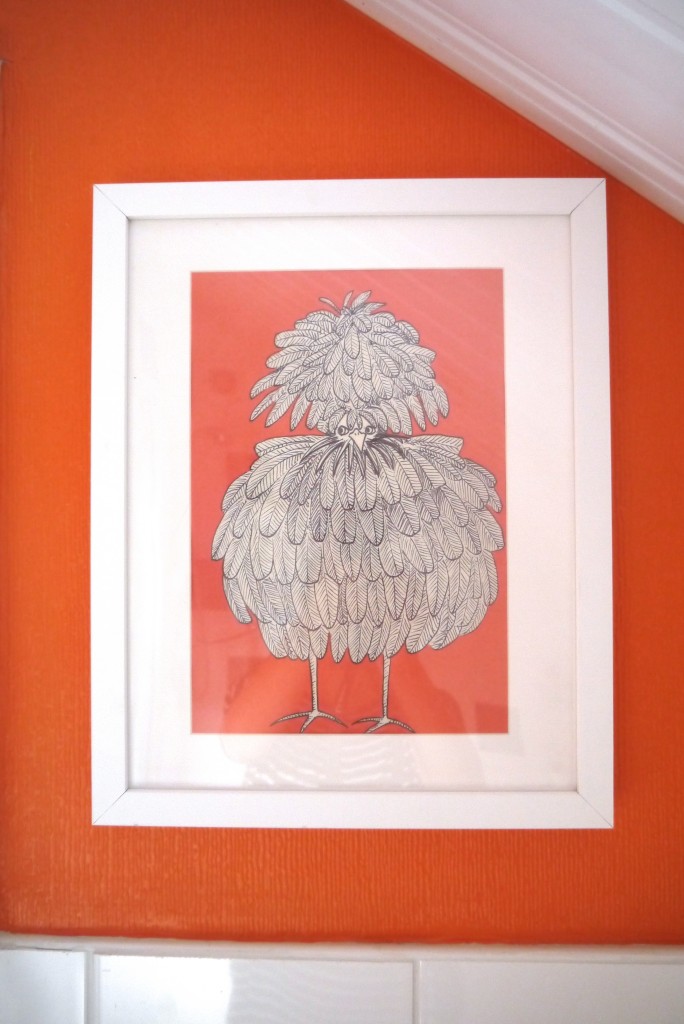 Our bathroom has been repainted orange. I framed this print from IKEA and I love it's quirkiness. Orange is one of my favourite colours and I love how bright and airy it makes the whole room feel.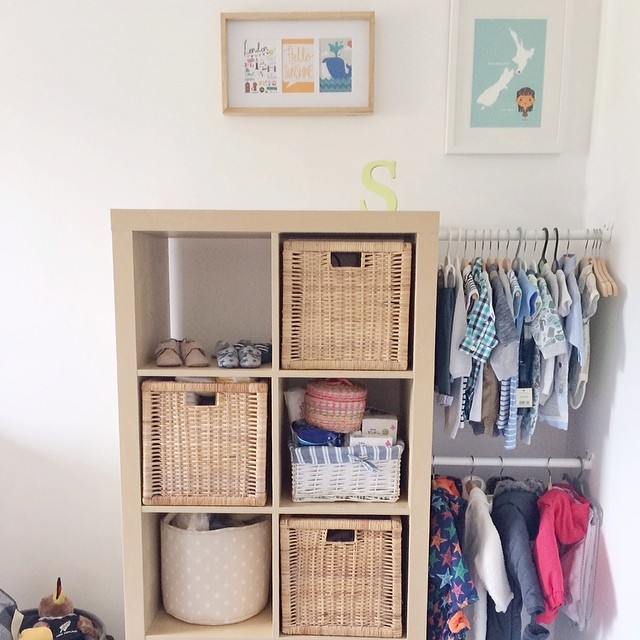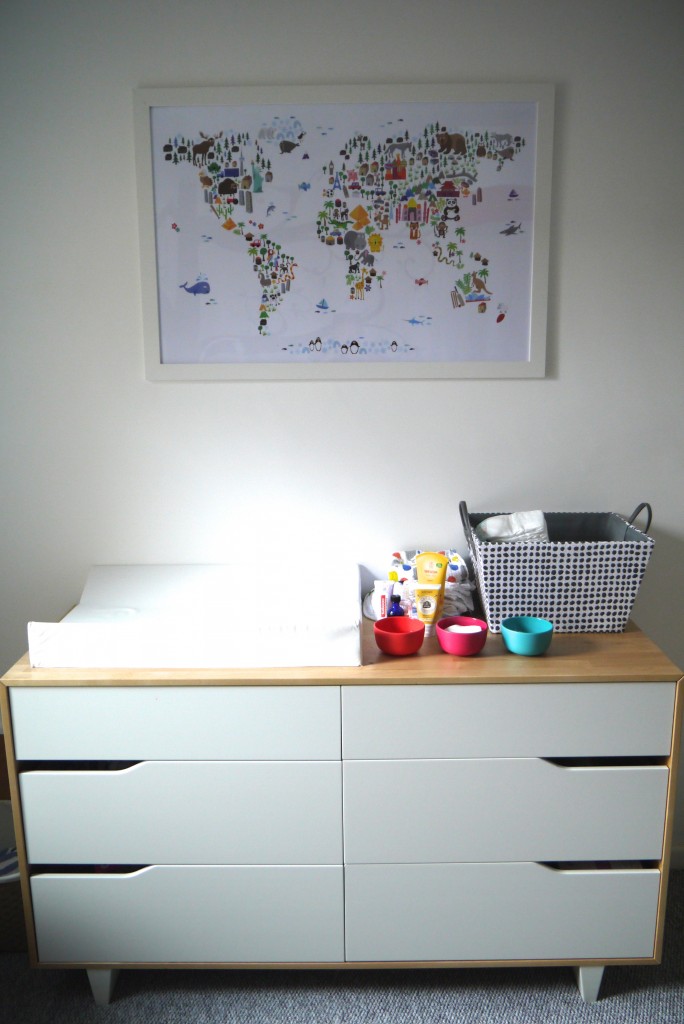 Seb's nursery is one of my favourite rooms in the house. We wanted to include our love for traveling all the way through our house, and this animal map of the world from Etsy is perfect for Seb's room.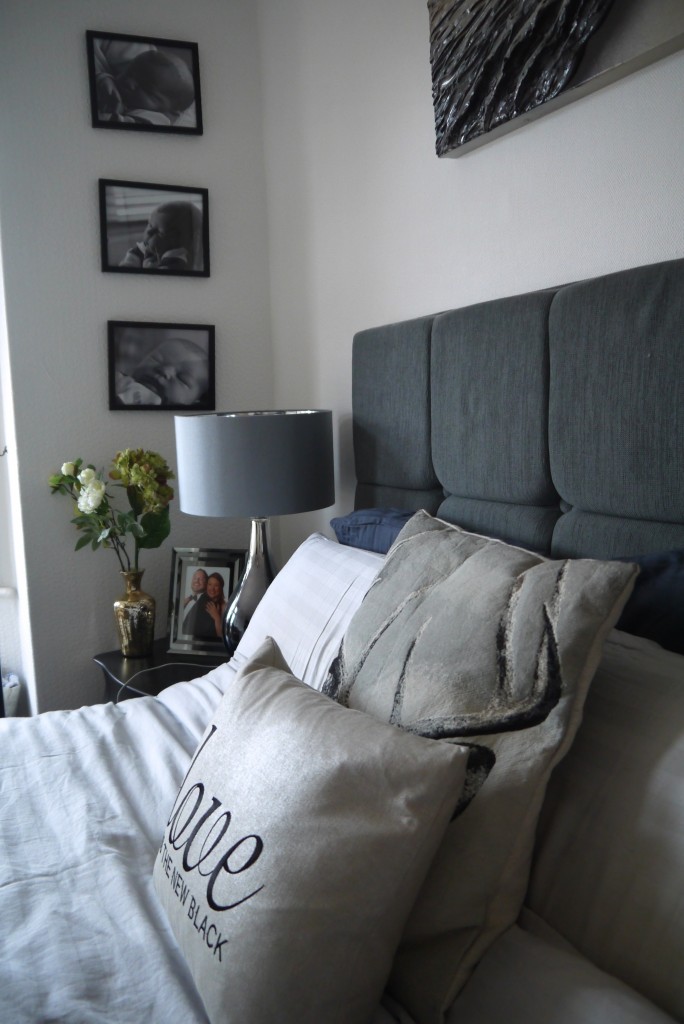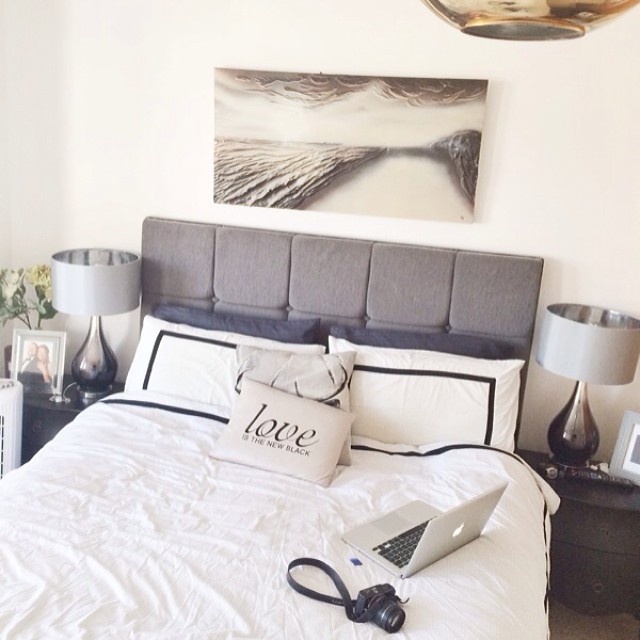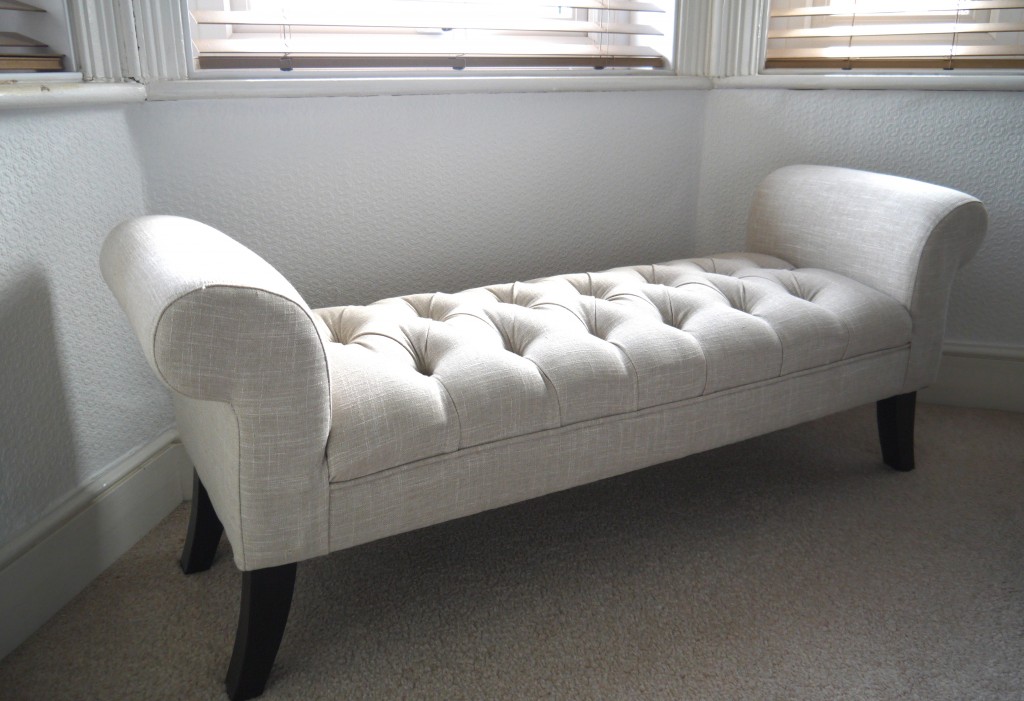 In our room, I wanted to walk in after a hard day at work and feel like I've just stepped into a luxurious hotel room. We bought a huge king sized bed with the most snug of all mattresses, Scott's painting of the Bournemouth shoreline sits just above our gorgeous dark grey headrest, and there are plenty of pictures of Seb in black frames around the room. We also bought this window seat from Homesense which is perfect for our bay window.
I hope our love for travelling, modern twists on british classics and Scott's kiwi heritage have come through in the interiors of our home. A big thanks to Hillary's Blinds for asking me to share our home inspirations with you!