It has been a very long time coming but I finally dragged my tired, straggly, thinning hair to the hairdressers! When an email popped into my blog-box asking if I wanted to review the newly rebranded Francesco Salon in Bournemouth, I jumped at the chance.
You see, what they don't tell you (along with many other things, mainly boob-related) about what happens after pregnancy, is that your hair will most probably fall out at some point after having your baby. Just as you're starting to feel a little more human, one day you'll be enjoying a nice shower while your little baby is playing happily in the Jumparoo and you'll notice your luscious, thick, pregnancy hair falling out in clumps, literally. So this salon visit was needed! The balayage which I'd had done nearly 6 months ago had gone all yellow and grown out way too much (think dip-die), and my hair was generally in a very bad, dry state!
This was until I met Kinga, at Francesco.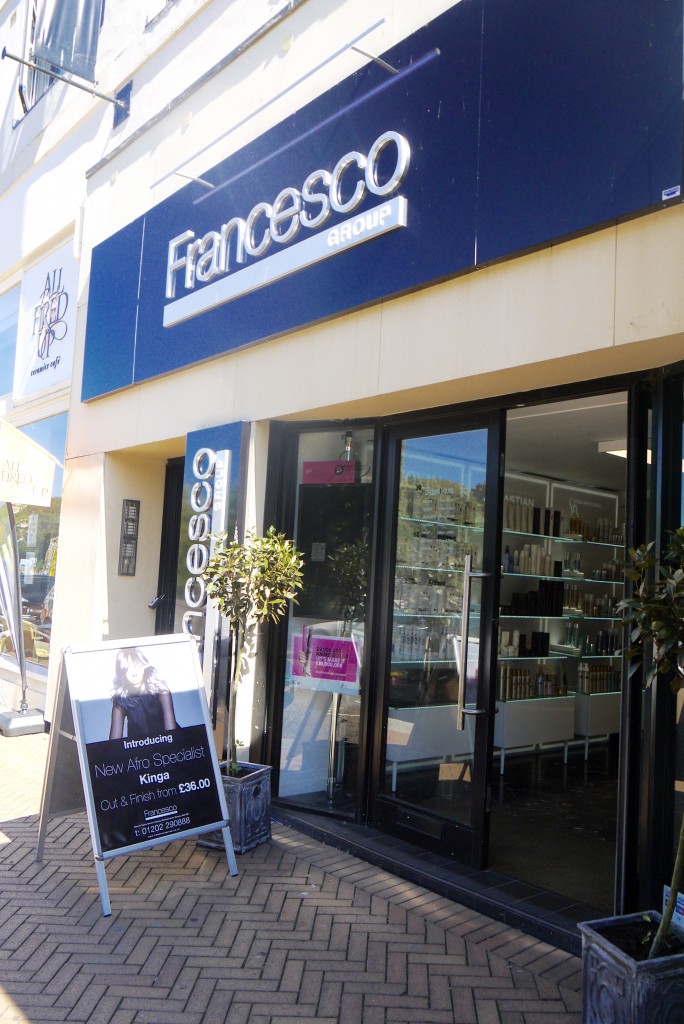 The Bournemouth Francesco salon is located right in the town centre just along from New Look and La Tasca (I parked in Richmond Gardens for just over 3 hours for £2.50). The small entrance is very deceiving considering the tardis inside. The System Professional products line the reception and you meet lovely Lucy. Lucy was so helpful in making my appointment, and extremely accommodating considering my lack of organisation in the childcare department! I had already popped in a few days before for a patch test as I had booked in for colour (this is required by law so make sure you do this before your appointment).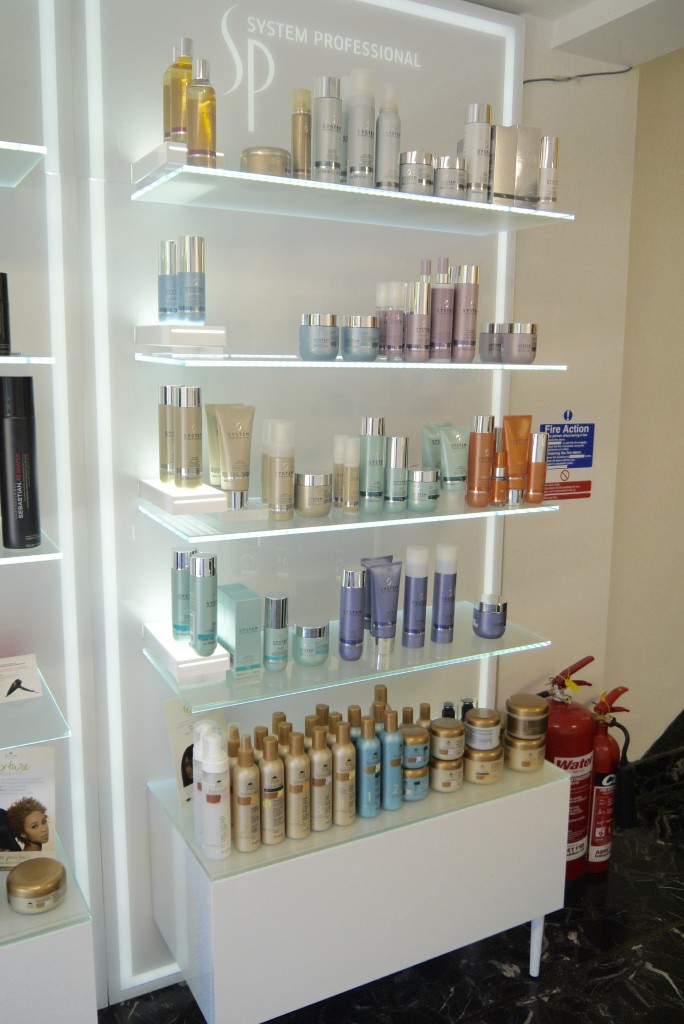 Once I'd checked in, I made my way up to the beautiful salon upstairs. (Side note – I feel they'd already won my heart as I sneaked a Werther's Original from the reception desk on my way up, total fave) I really couldn't believe the size of the place. The salon is so bright and airy and somewhere I felt completely relaxed straight away (hairdressers can often be a nice little anxiety trigger for me!).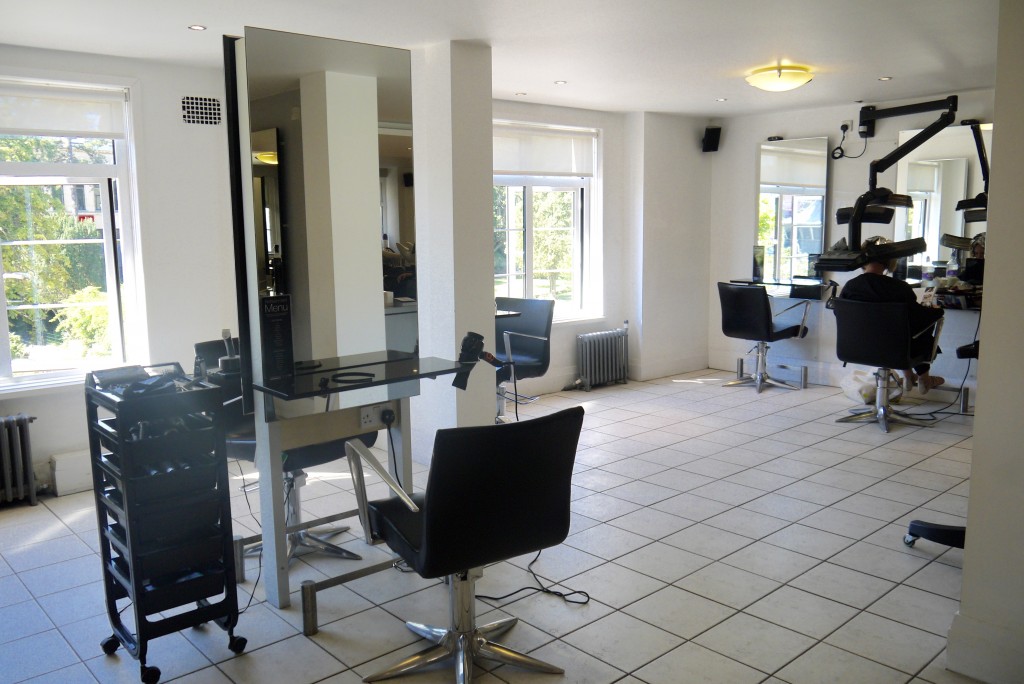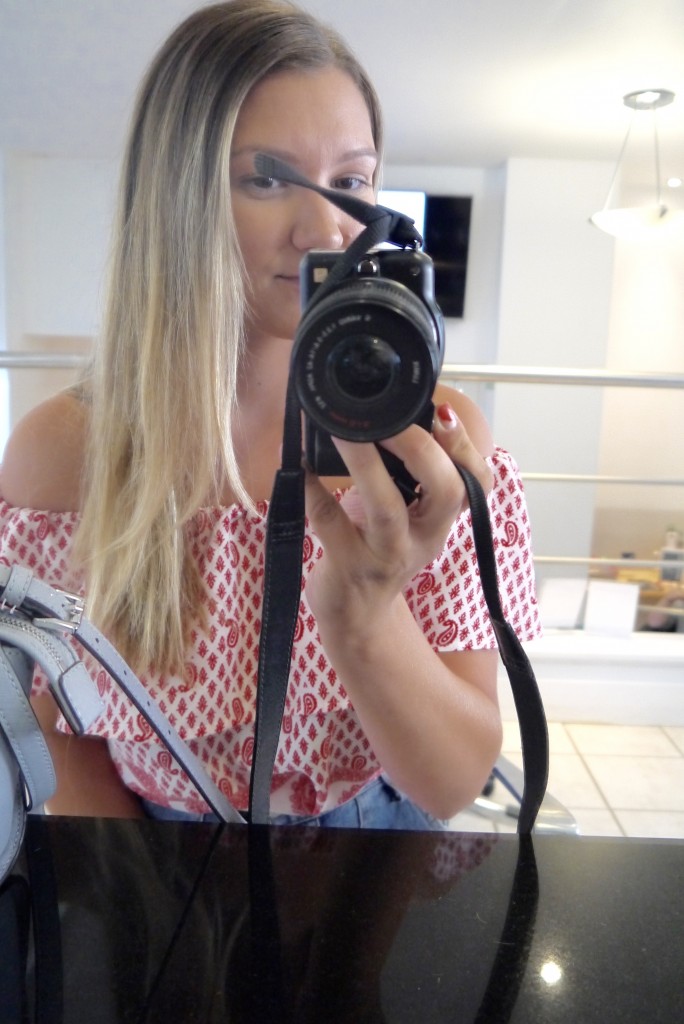 Then I met my stylist, Kinga. We chatted about my hair "issues" and what I wanted to achieve and before I knew it, I was sipping a latte and Kinga got to work on colouring my locks.
After the colour had developed, Kinga applied a toner to blend in the new blonde balayage and then a hydrating mask to replenish the dryness. She spoke to me about Nioxin, a specialist treatment for hair that is damaged and dry, especially good for women who are loosing hair due to pregnancy.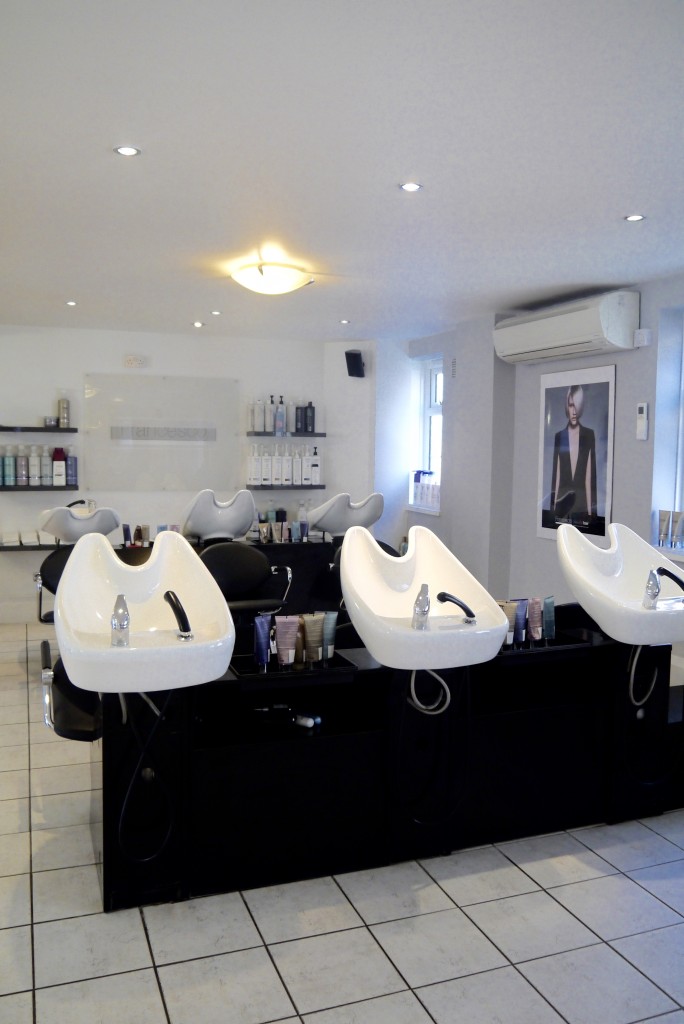 Kinga then gave my hair a trim and added some long layers and the most beautiful bouncy blow-dry I have ever seen!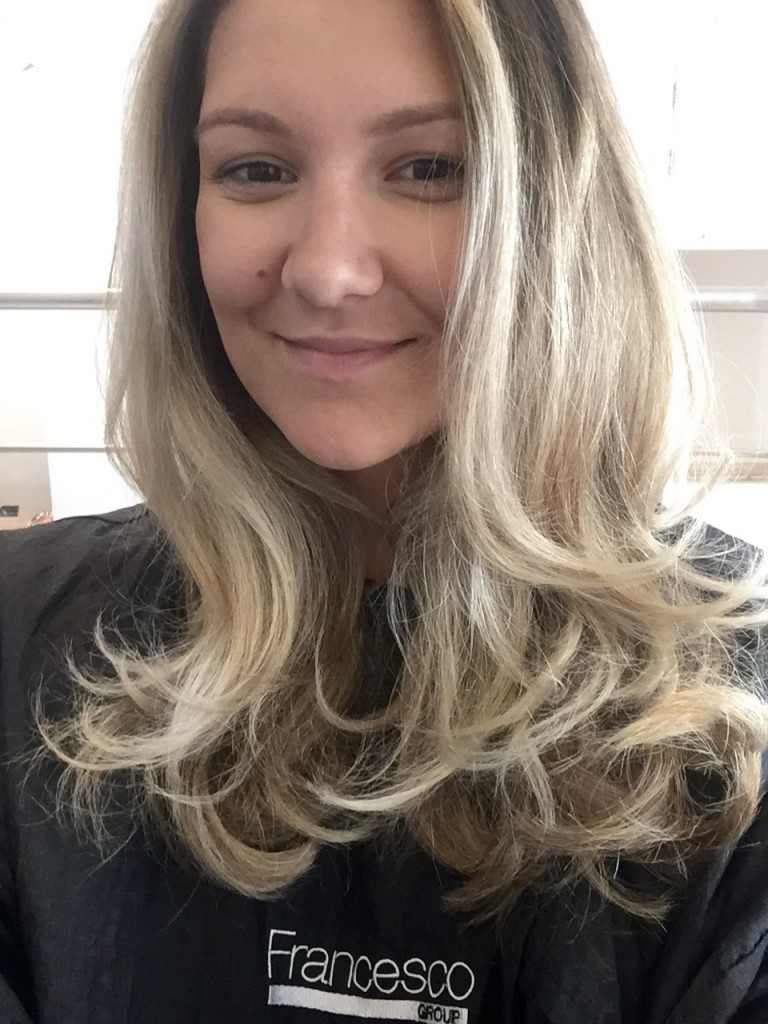 The entire experience at Francesco Group was so relaxing and professional, and I could highly recommend Kinga for both colour and cut. I absolutely love the colour, it is just perfect – not too warm and not too white blonde. Kinga kindly gave me a few samples of the products she used so that I could try them out myself, but if the smell is anything to go by, I think I'll be stocking up very soon!
Now lets see how long I can dodge the flying food from Seb and teething slober from Theo as I want this blow-dry to last forever…