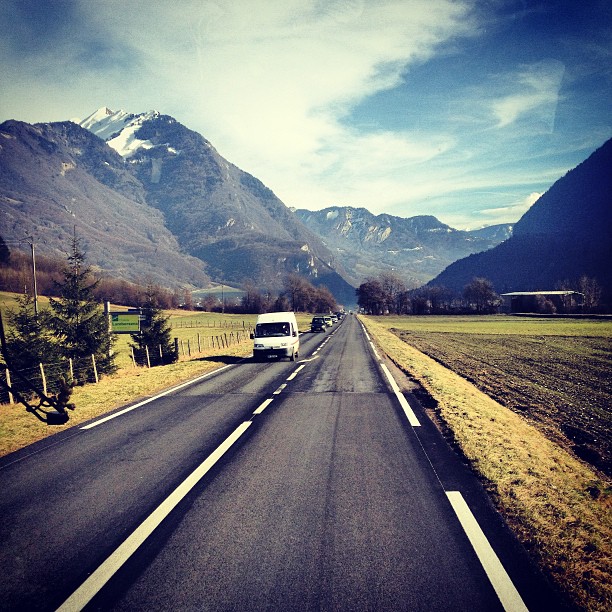 I'm going to warn you now before you go any further.
If you read my last post, you'll know that on morning one of my adventure to the mountains, a rogue water bottle made its way into my rucksack and destroyed my beloved camera. So, my only chance of getting any good photos at all was on my iPhone and Instagram. You've been warned.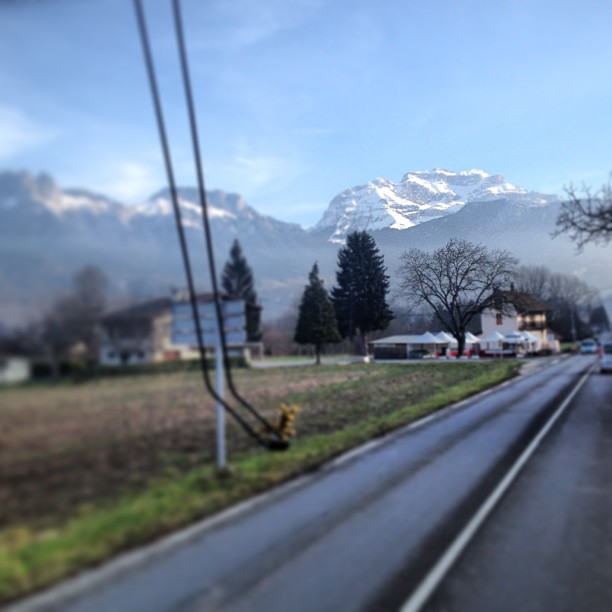 However, the French Alps are just way too beautiful for me not to tell you about.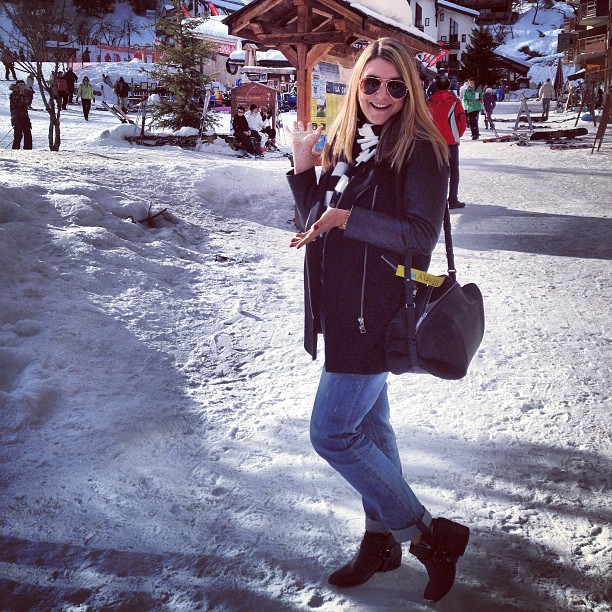 For my Christmas present from Scott this year, he bought me a trip skiing. Yes, he bought me a skiing holiday (huge Brownie points). I'll give it to him, he did a damn good job in organising the whole trip, right through to booking the time off work without me knowing (I won't lie, I didn't think this was possible). So a few days after New Years, and when I'd raided the sale rails for bargain ski wear, we were off.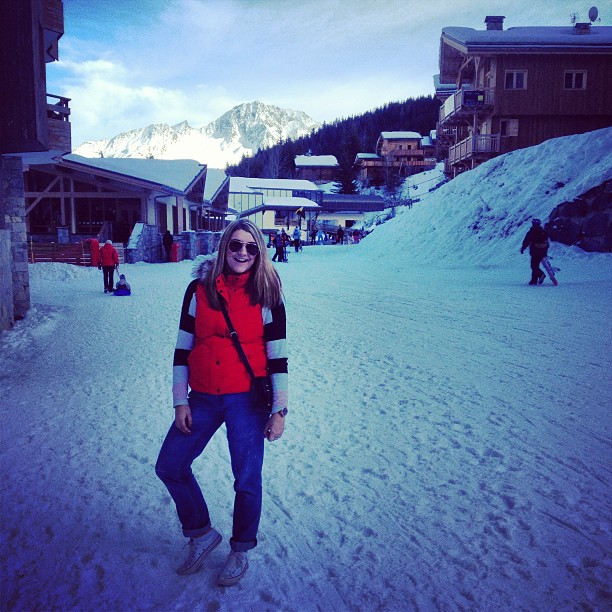 Destination – La Tania in the French Alps. After a very long journey we arrived at Hotel Montana to crystal blue skies and a huge dump of fresh snow (which, for the record, I had NEVER seen before). Now, I've never ski'd before so I was more than happy to accustom myself to the surrounding village before hitting the rather daunting La Tania slopes.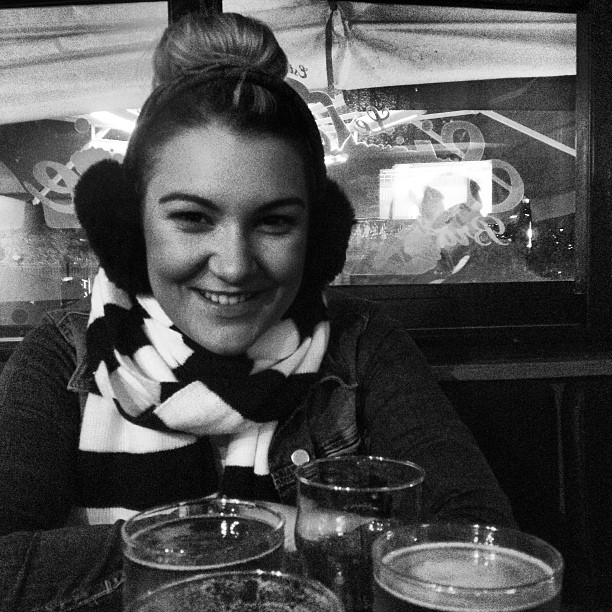 This only means one thing when you're skiing – Apres Ski (or the English Translation – piss up).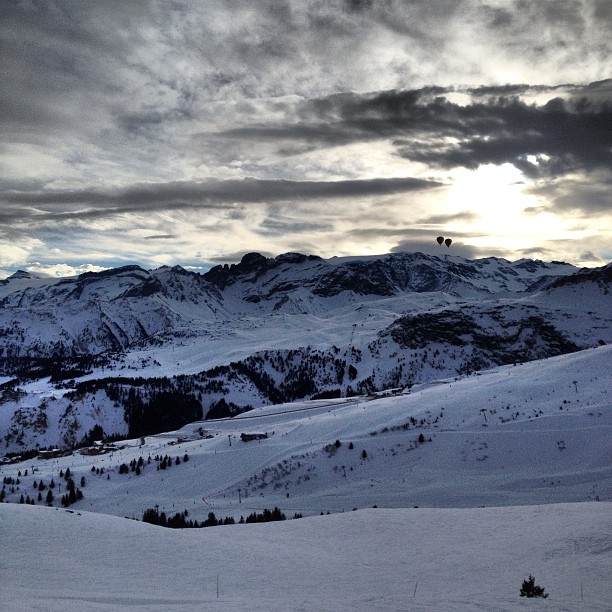 Waking up a little fuzzy headed from all the cheese, ham and beer consumed the night before, we were late for our first ski lesson. However as the hours went on, I was actually starting to get it. I'd mastered the snow plough (ski term for going down the mountain with your ski's pointed in a "V" shape) and I was onto turning. By the afternoon I'd been moved from the "Beginners" group to "Intermediate". This was a proud moment. But I shouldn't be so hasty, moments later I was full throttle down a verrry steep mountain with absolutely no control. Back to beginners I was.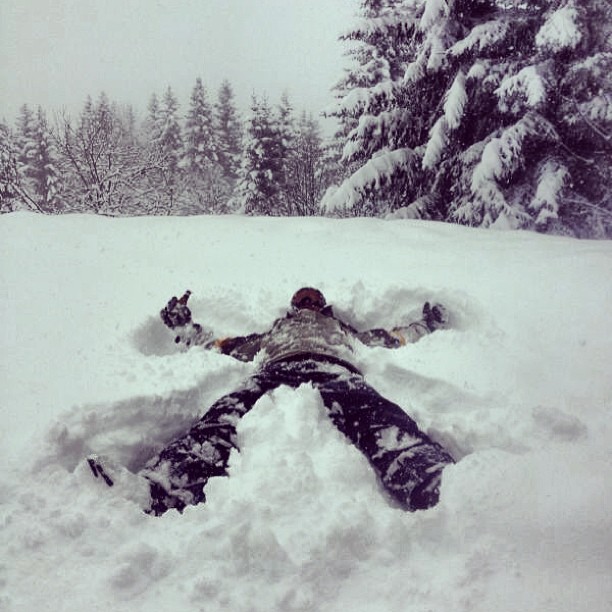 A few days later we'd moved onto the slightly bigger slopes. It was snowing hard.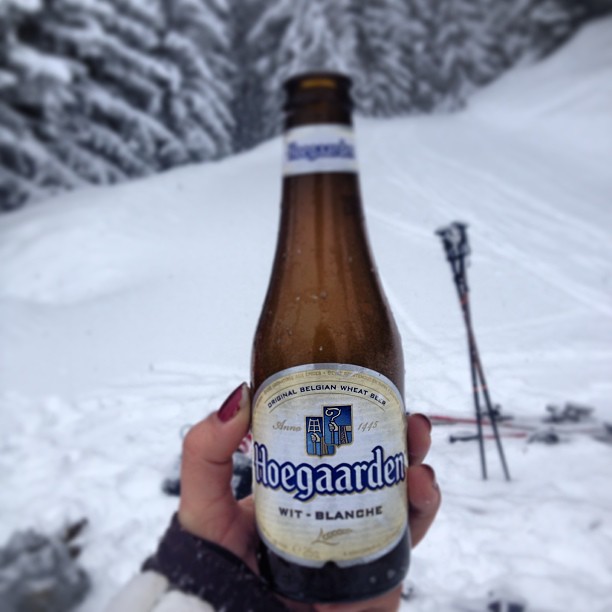 So we chose snow angels and beers.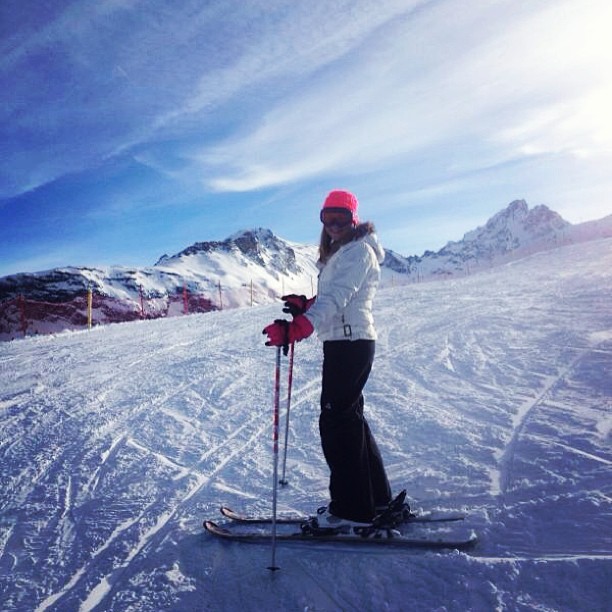 A few more days had gone by, and I was in control and ready to hit the "big" slopes. If you ever visit the Three Valleys as a beginner, I would highly recommend staying in Courchevel 1850. This ski city has it all. Numerous gondola's taking you to all different zones and a nice easy peasy slope for lousy beginners like me.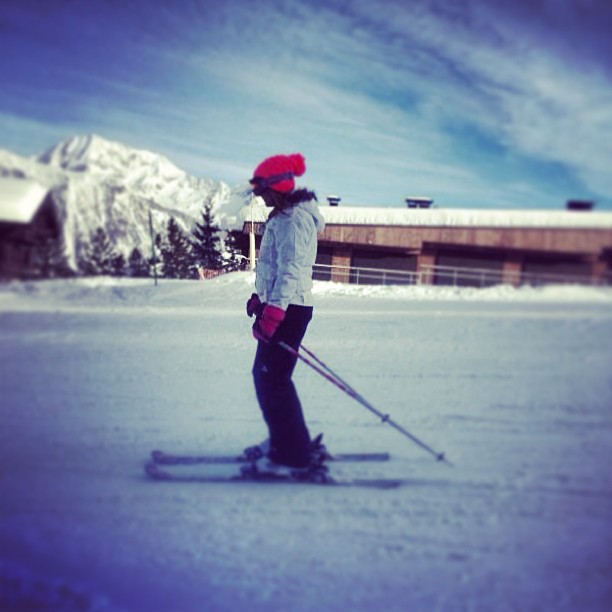 I found my own on the Green's (beginners) and started enjoying being on the snow.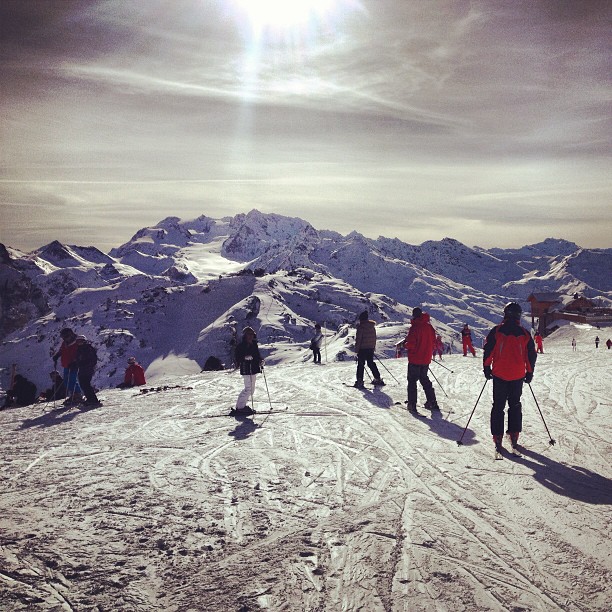 Before we knew it, the week was coming to an end. I had overcome my early week injury (luckily just bruises) and I felt confident at least skiing the easy slopes.
Skiing was a wonderful adventure. A chance to see the mountains covered in blankets of thick snow and experience such freezing temperatures was incredible. I would love to do it all over again. Would I swop the beach for the slopes? I think i'd need some more convincing!