When we travel to new places, I love meeting people. I could sit exchanging stories for hours, learning about different cultures and ways of life, and on our last day in the villa we met Connie and Thomas.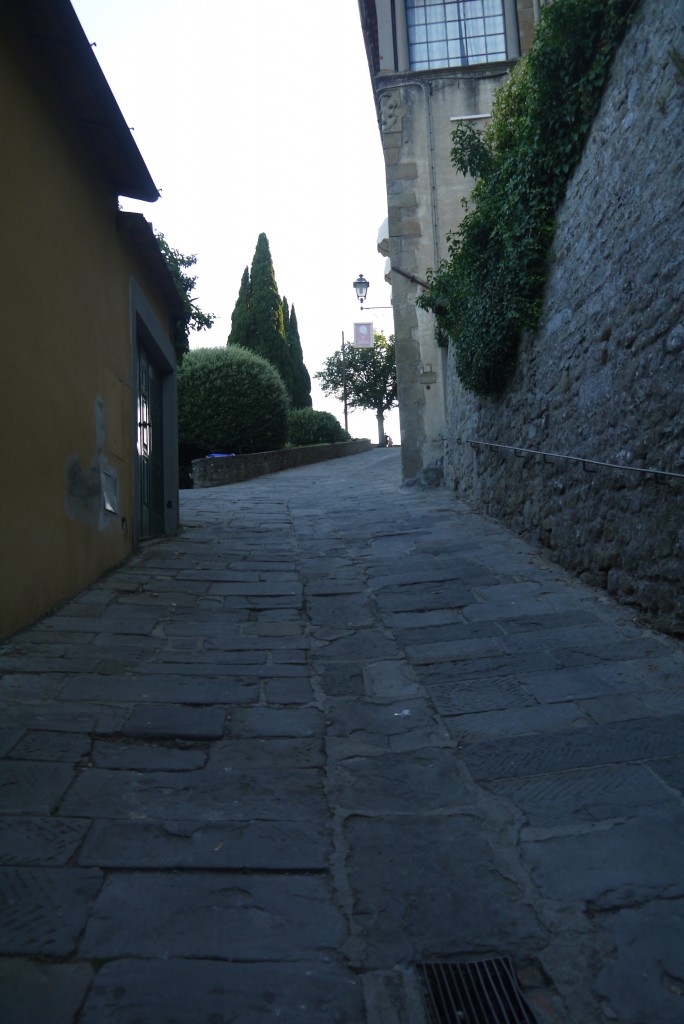 They'd travelled over from Germany to tour Tuscany and kindly invited us for a "last supper" in Fiesole. Antonio booked the restaurant and we headed off early in the evening (according to Italians, 8pm is way too early to eat).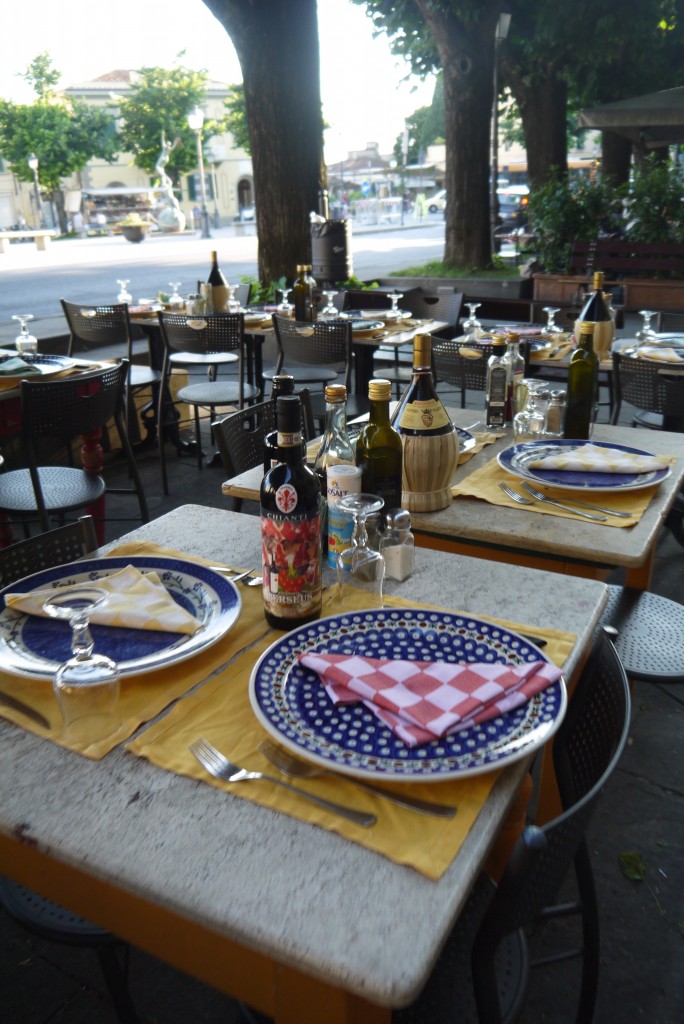 Just a 5 minute car journey north of Florence we arrived to the most beautiful of towns. Streets lined with outside restaurants and oozing Roman architecture, Fiesole is Florence's baby sister. I'd read that Fiesole was renowned for its views of Florence, but nothing prepared me for this….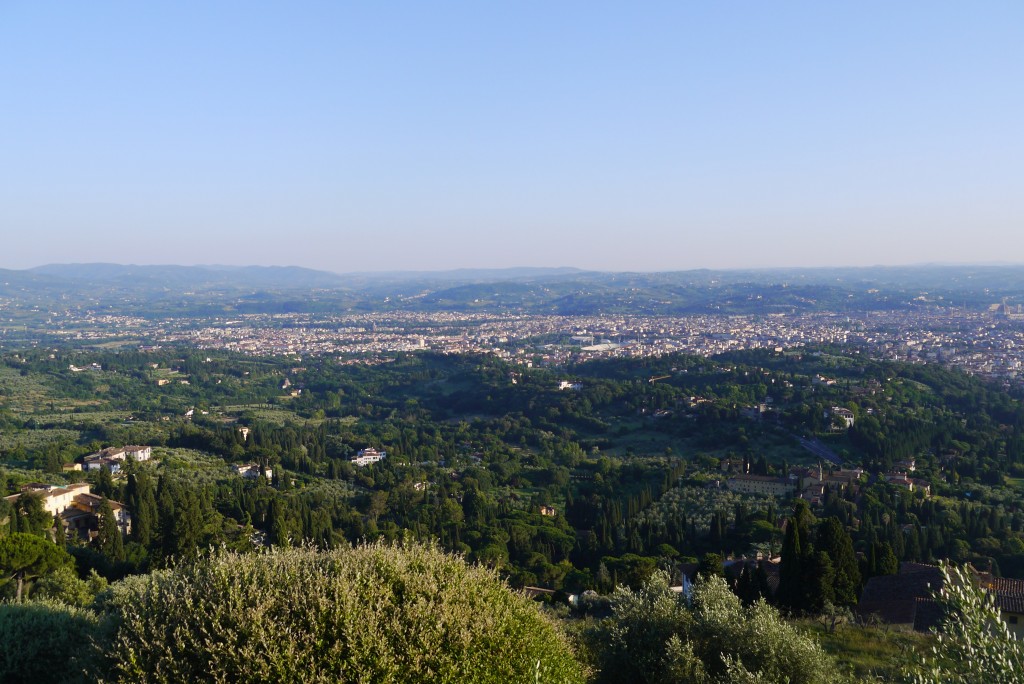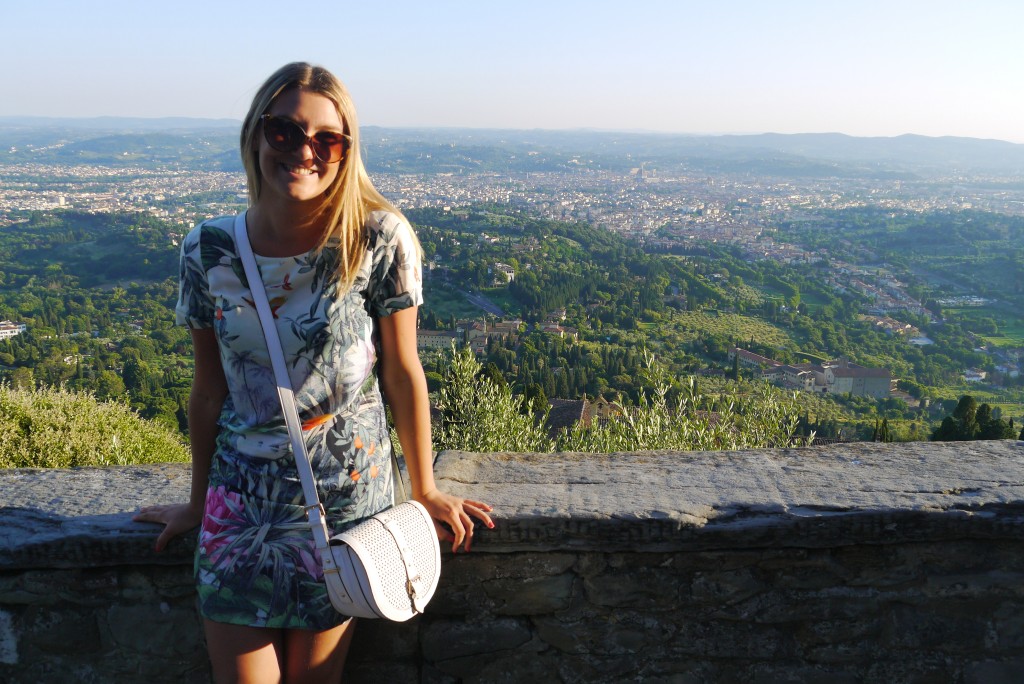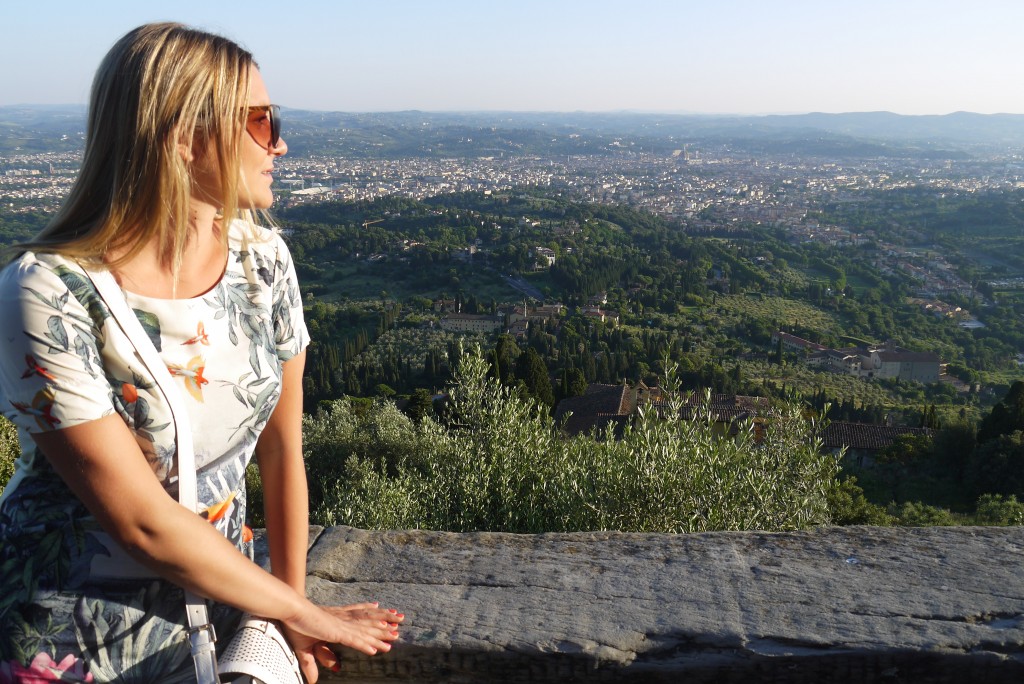 That view.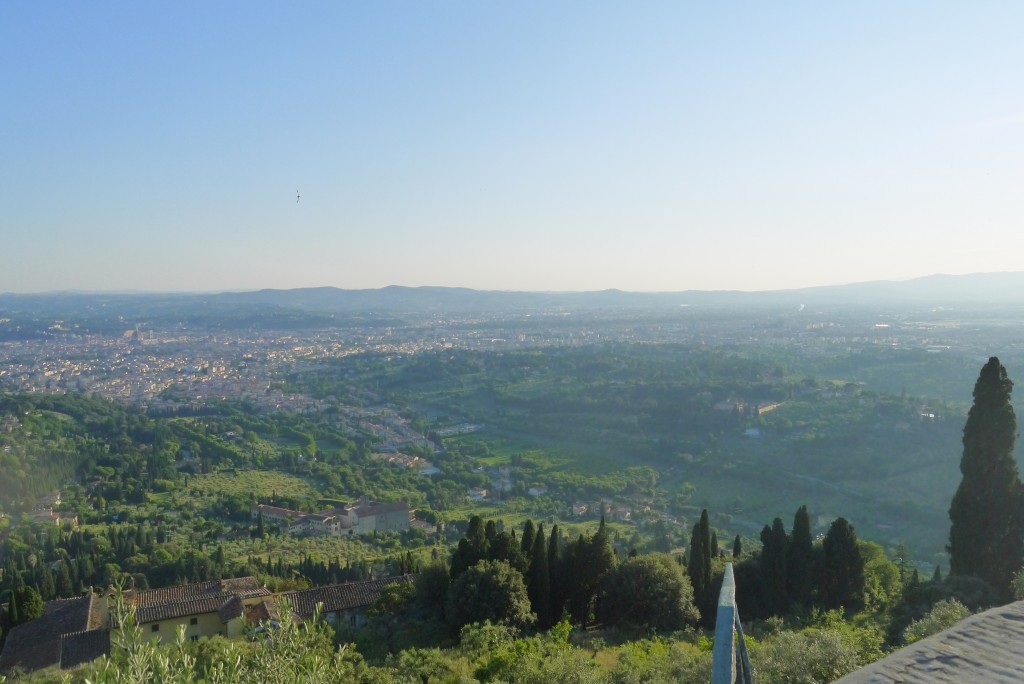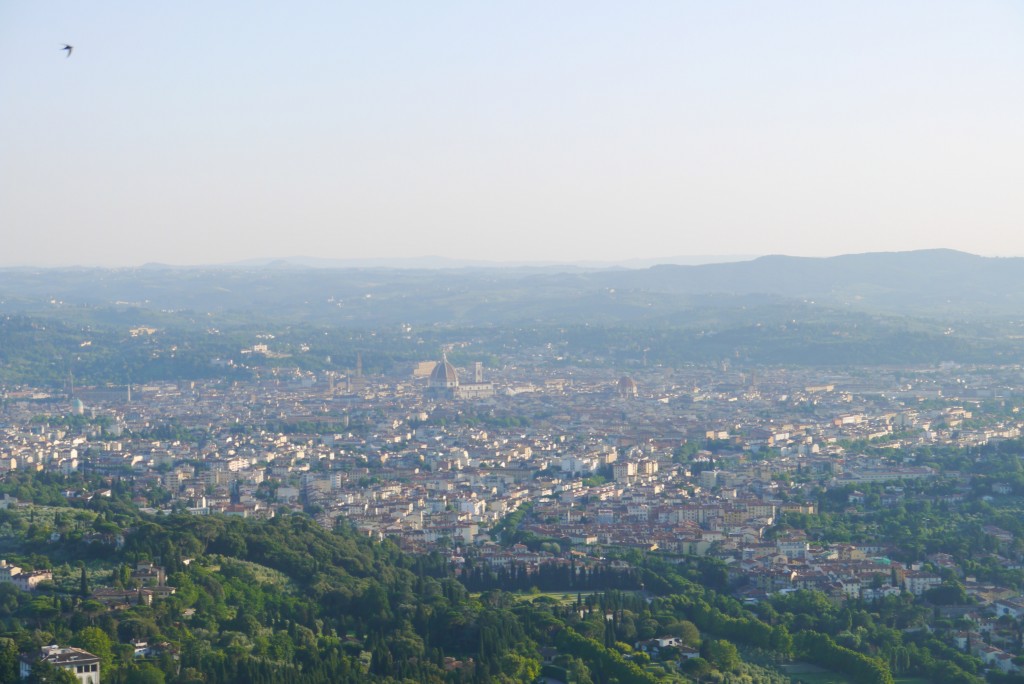 I could have sat and watched the view for eternity, Florence in all it's glory under a dusky sunset.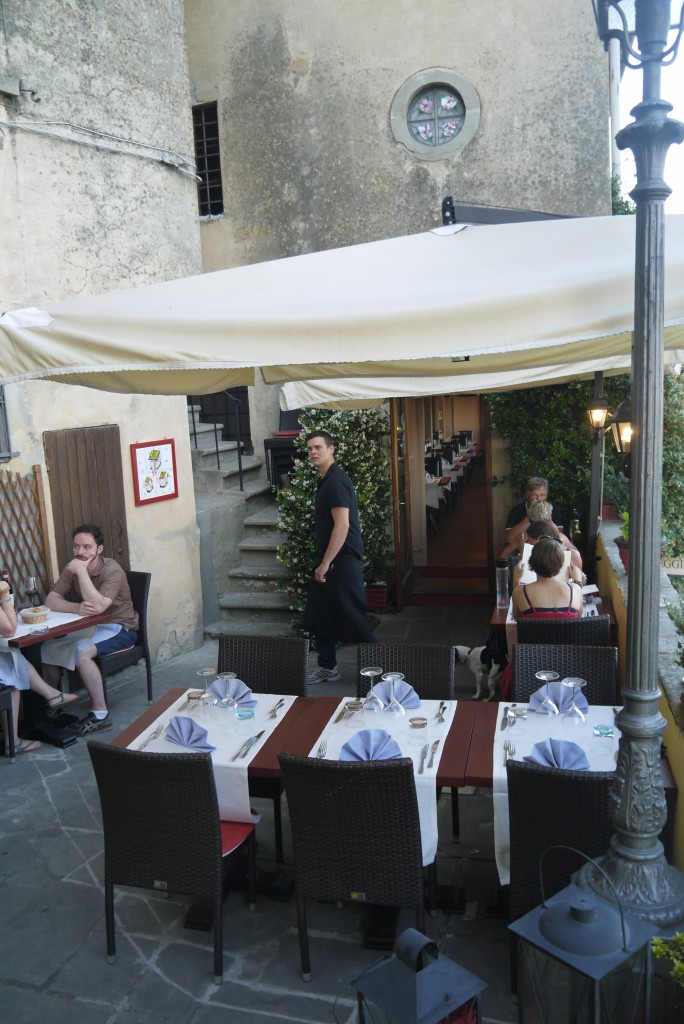 We found La Reggia degli Etruschi perched on the side of the very hill we'd walked up and of course, Antonio had arranged for a glass of champagne on arrival and once again the best table in the house.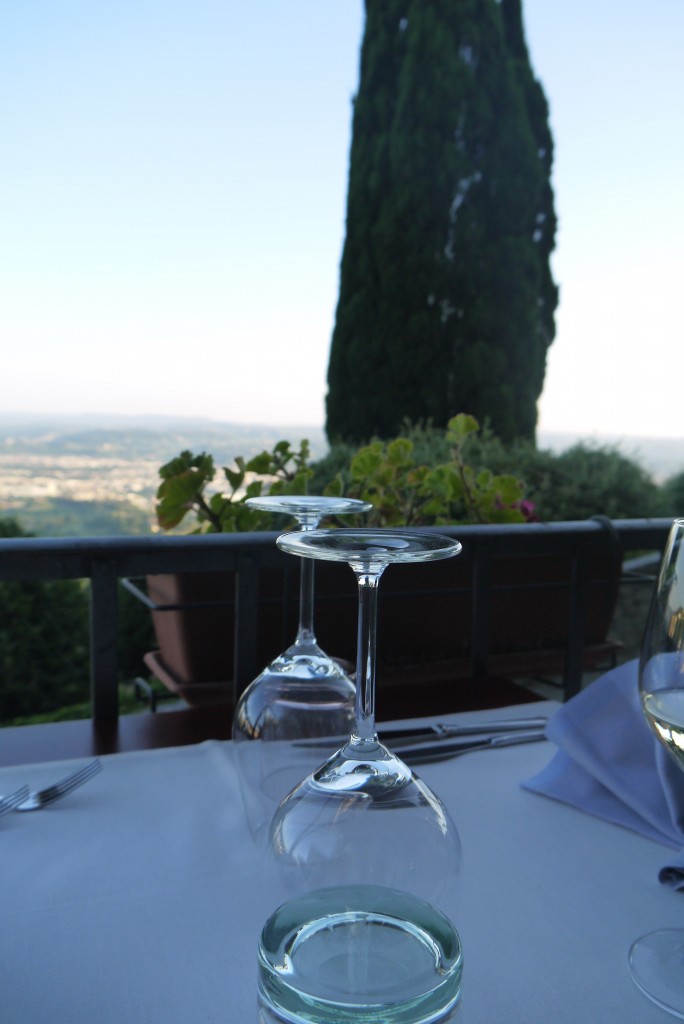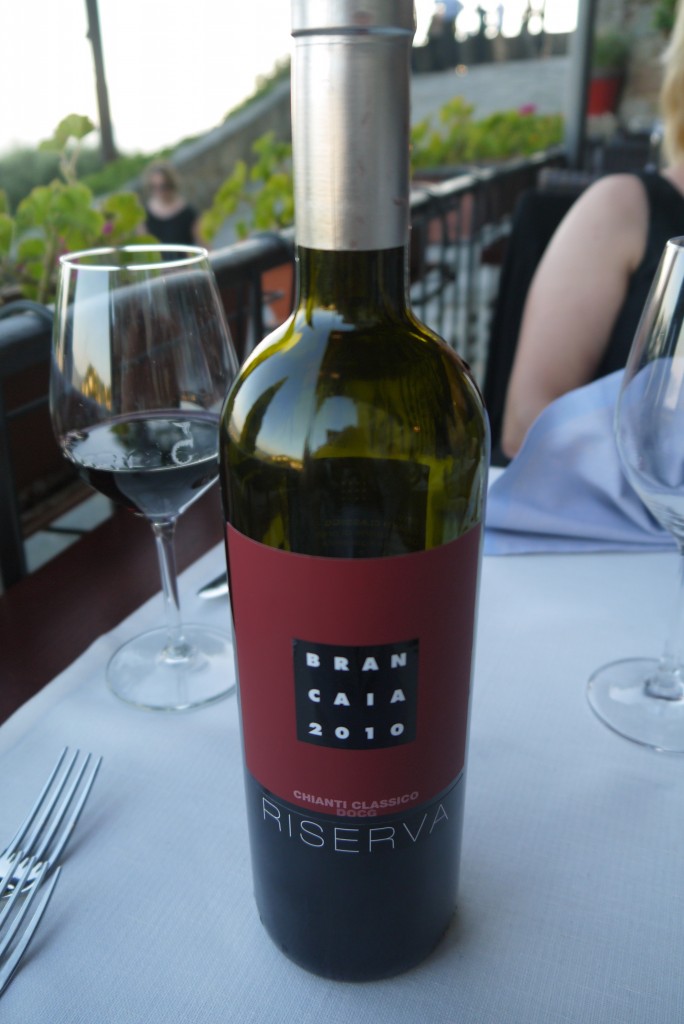 Now expert red wine connoisseurs, we ordered a bottle of Chianti Classico and eagerly awaited the arrival of dinner which Antonio had also pre ordered for us. Its kind of exhilarating awaiting for what the hunky Italian waiter would be bringing out for you!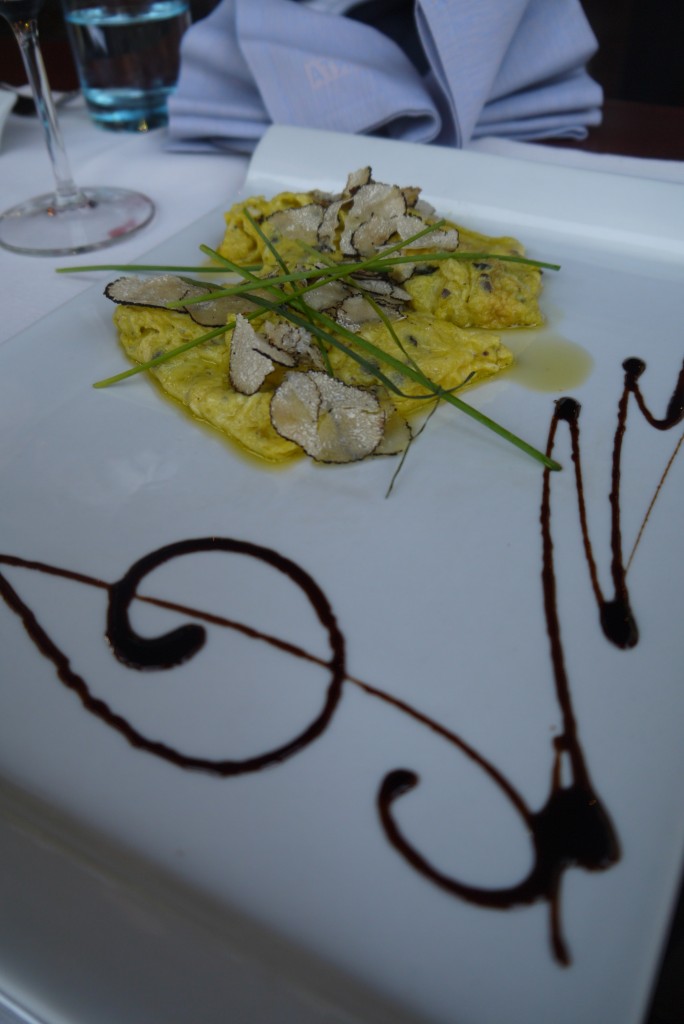 Scott was served with the local delecasy, Eggs and Truffles. It looked divine.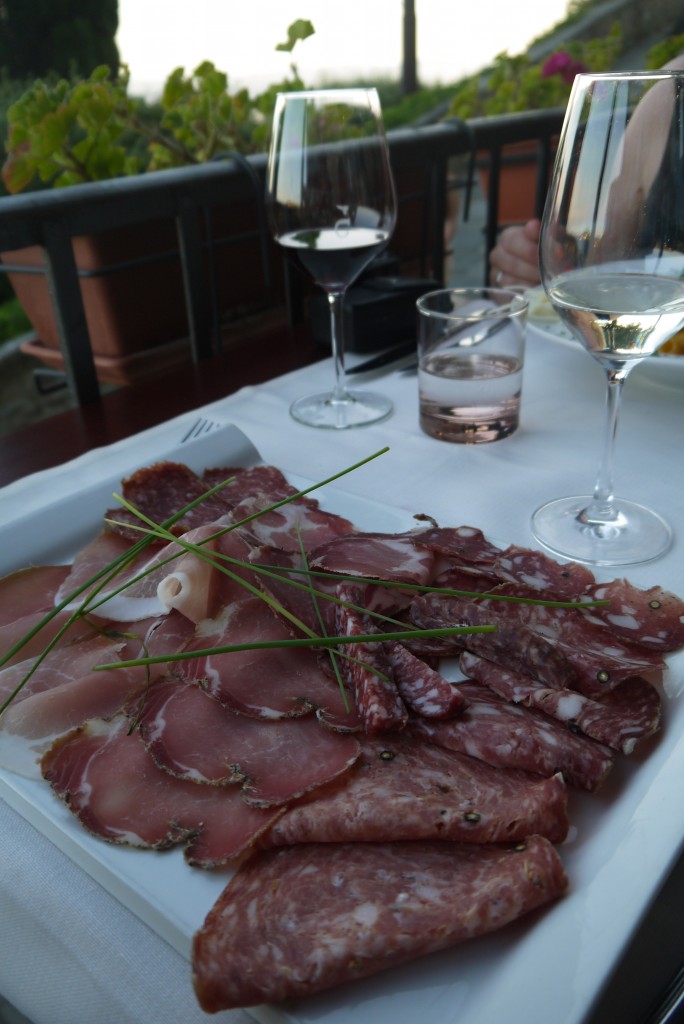 I, on the other hand had the huge selection of local Italian hams and salami's. Antonio clearly clocked my rather huge appetite!
We chatted and reminisced over delicious food and wine while enjoying the best view we could have wished for.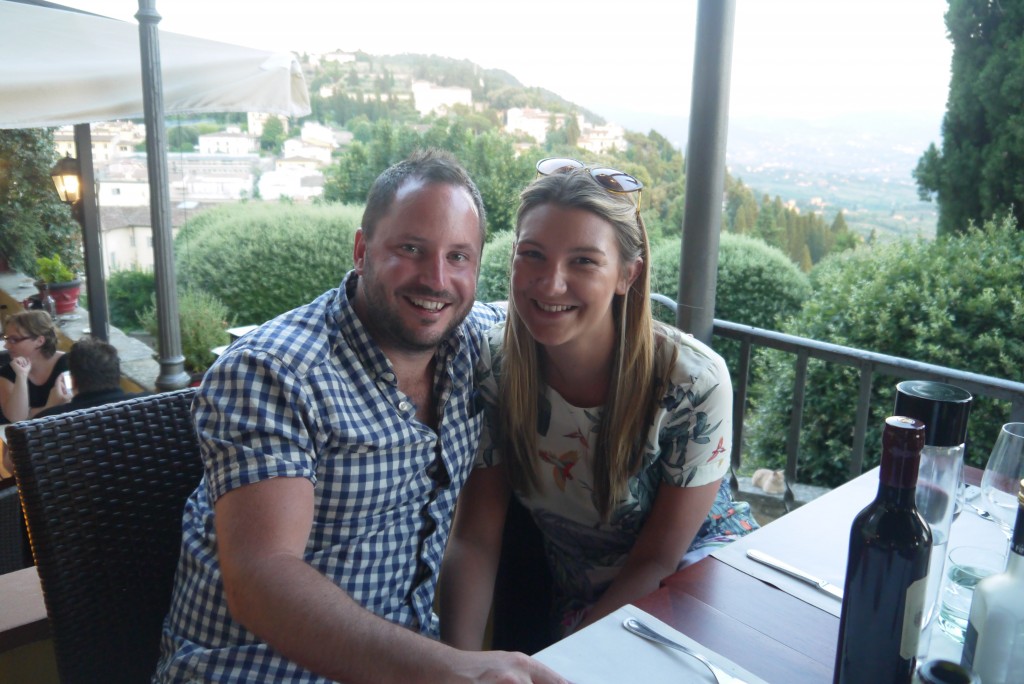 I'd eaten my fair share of steak and pizza over the last few days and realised I'd not really had any real Italian pasta. So as per my request, Antonio had ordered some plain and simple Italian tomato pasta. I should know by now, Italians do nothing by half's.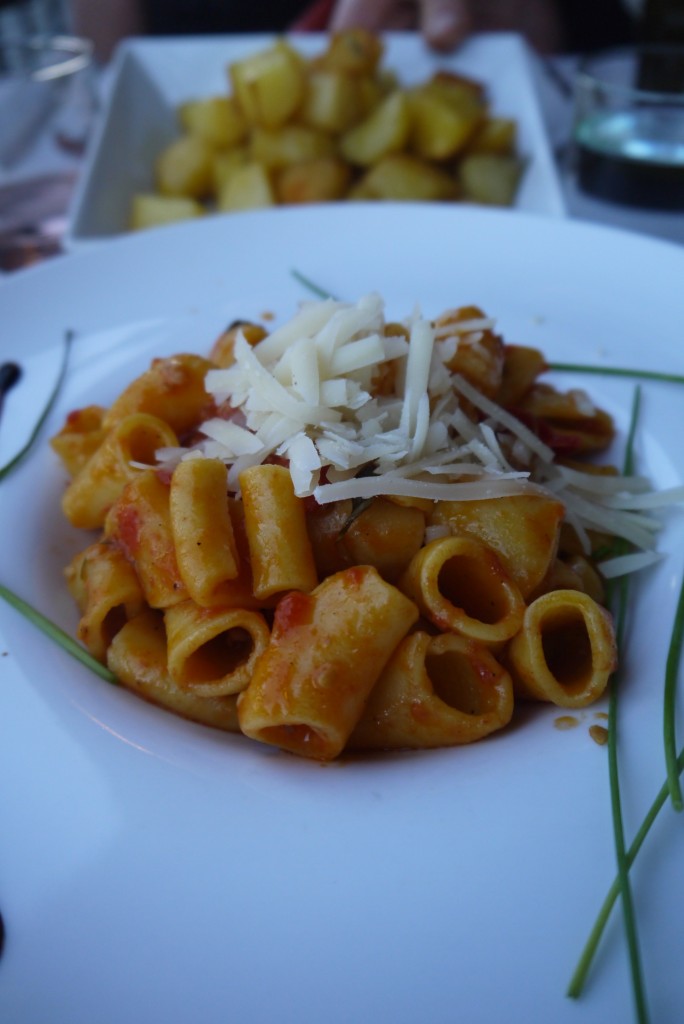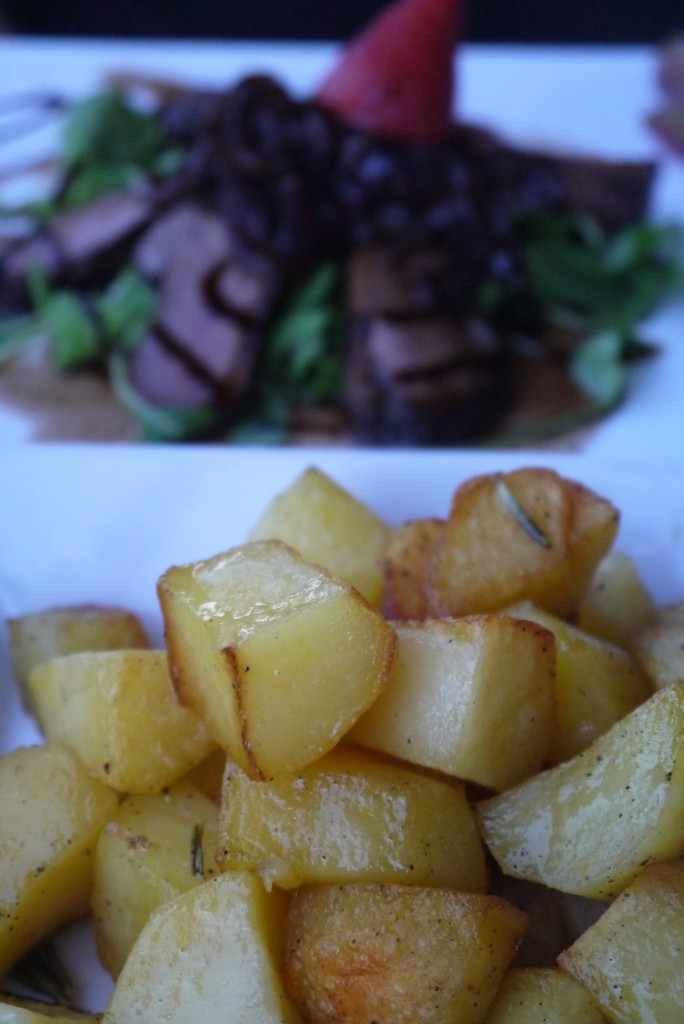 Scott and Thomas had the Steak Tartare which Antonio claimed to be the best in the region. The boys eyes lit up and we all tucked in.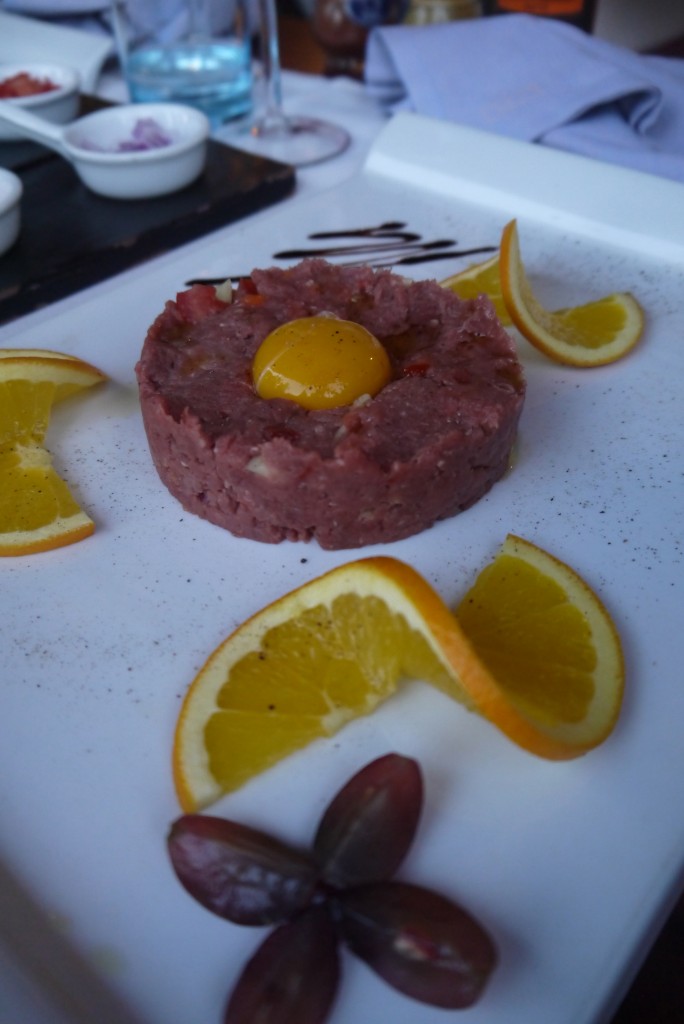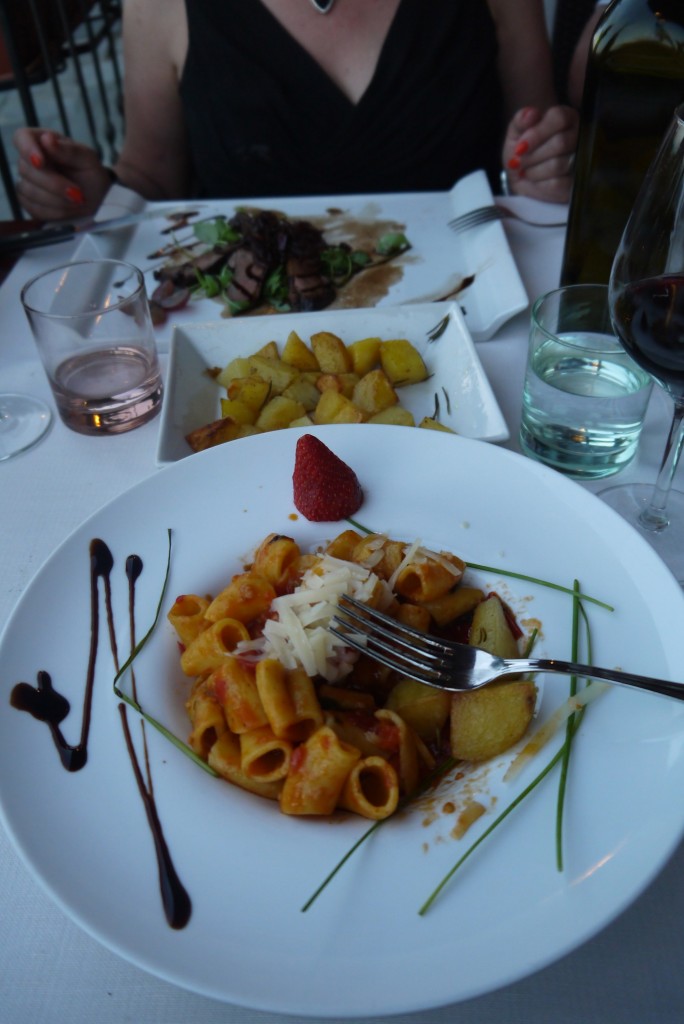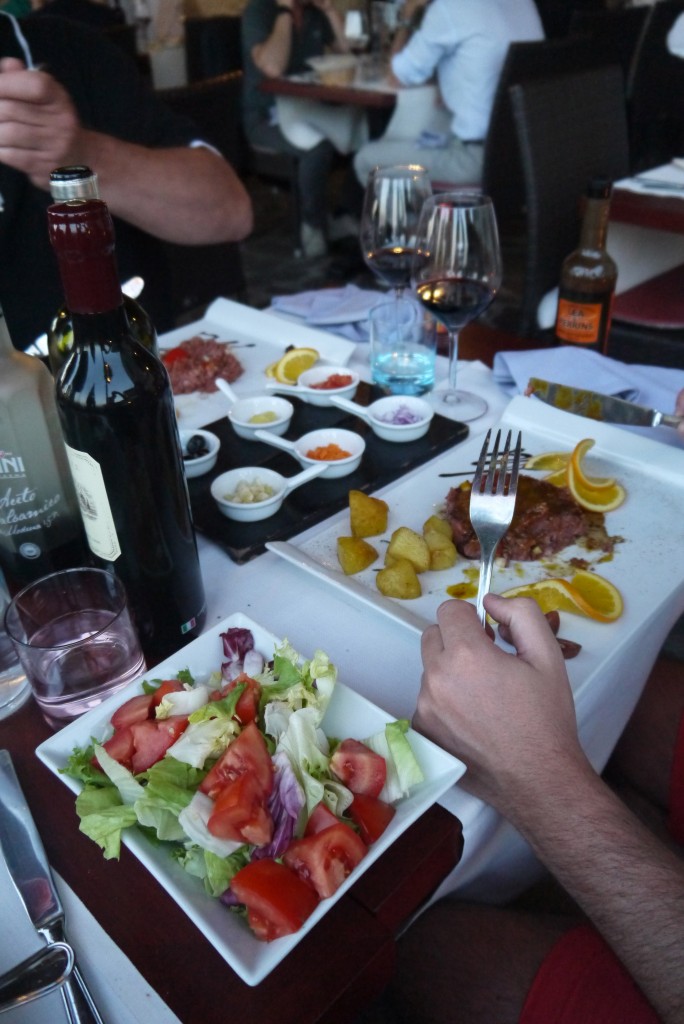 As the evening went on, Thomas and Connie told us stories of their life in Germany and we exchanged our love stories (it's hard not to be romantic in this setting, trust me!).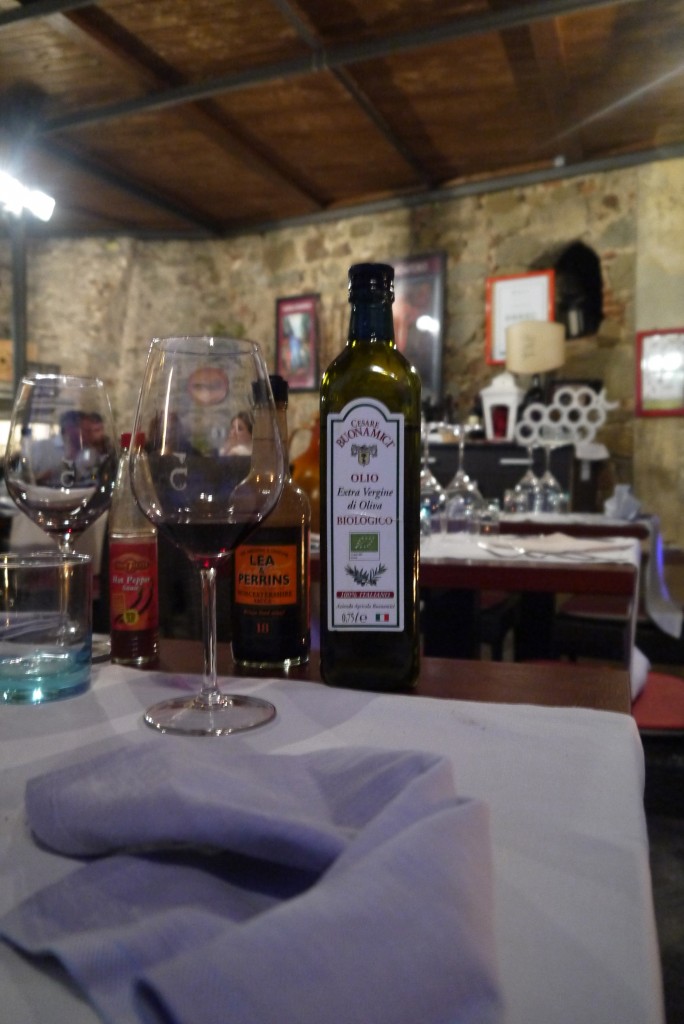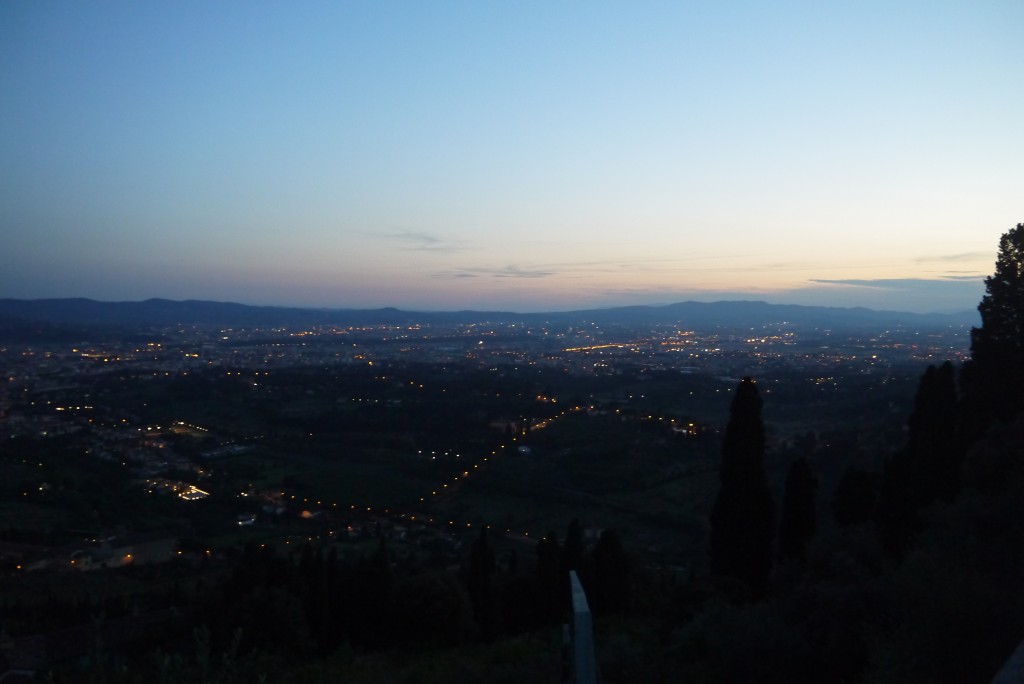 The evening drew to an end and after a quick shot of espresso, we took in the view for one last time.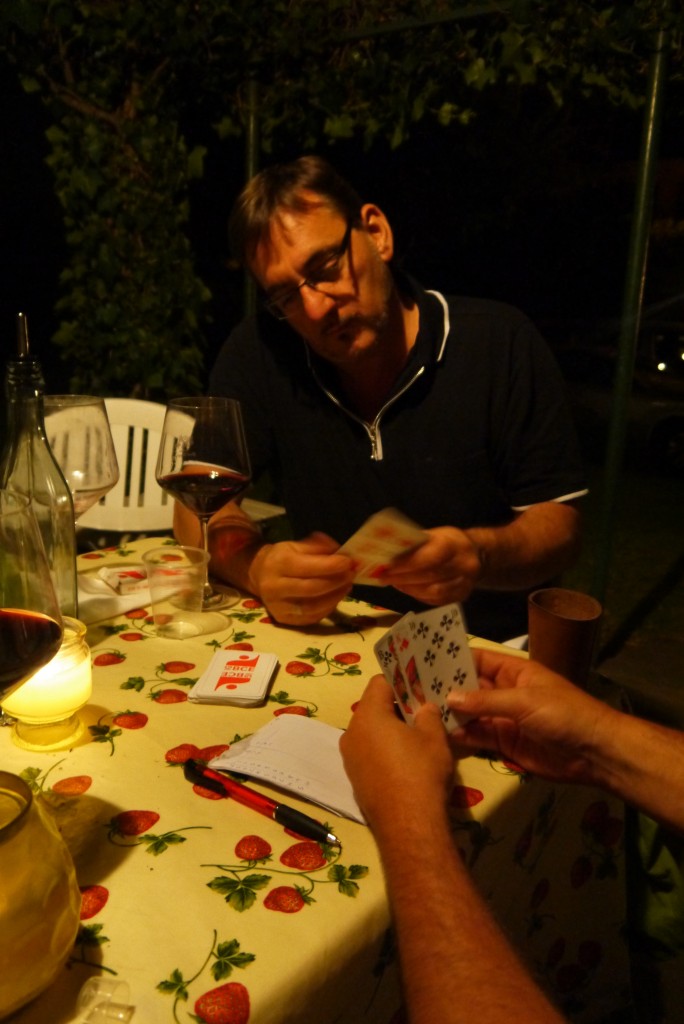 We sat under the stars at the villa until the early hours teaching each other our native card games and then said our goodbyes to our wonderful new friends.
Thank you Connie and Thomas for teaching us some naughty German words and for your company on our last evening in wonderful Florence. Oh and if you're even wondering where to eat in Fiesole, this restaurant really is the bees knees of Italian food.