Something major happened on the shores of Dorset this week. It doesn't happen very often, but boy when it does everyone should know about it.
We have a hot new hangout in town and it's something that has been missing from our sandy promenades for too long. Ocean Bay set sail upon the English channel and we welcomed a new beach bar and bistro, the Bull & Boat, to Swanage. Huge news, I know.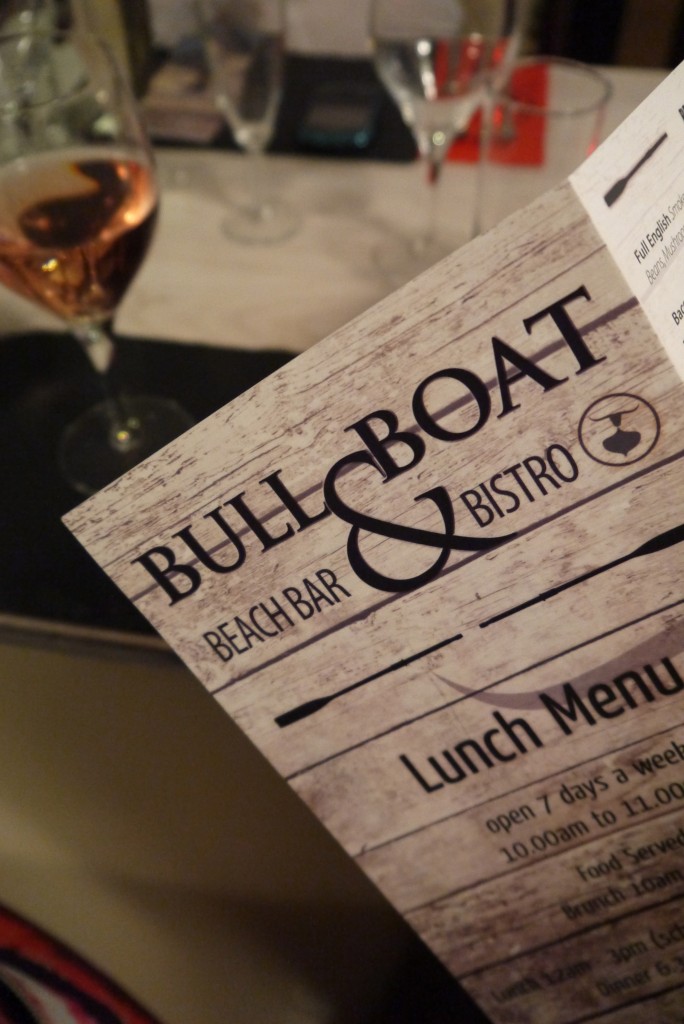 On Thursday night, we bundled into a taxi and headed across the harbour to quiet little Swanage. After my sneak peak of the new design last Sunday on my final visit to Ocean Bay, it was a lovely surprise to see that what I'd seen was not all they had in store for us.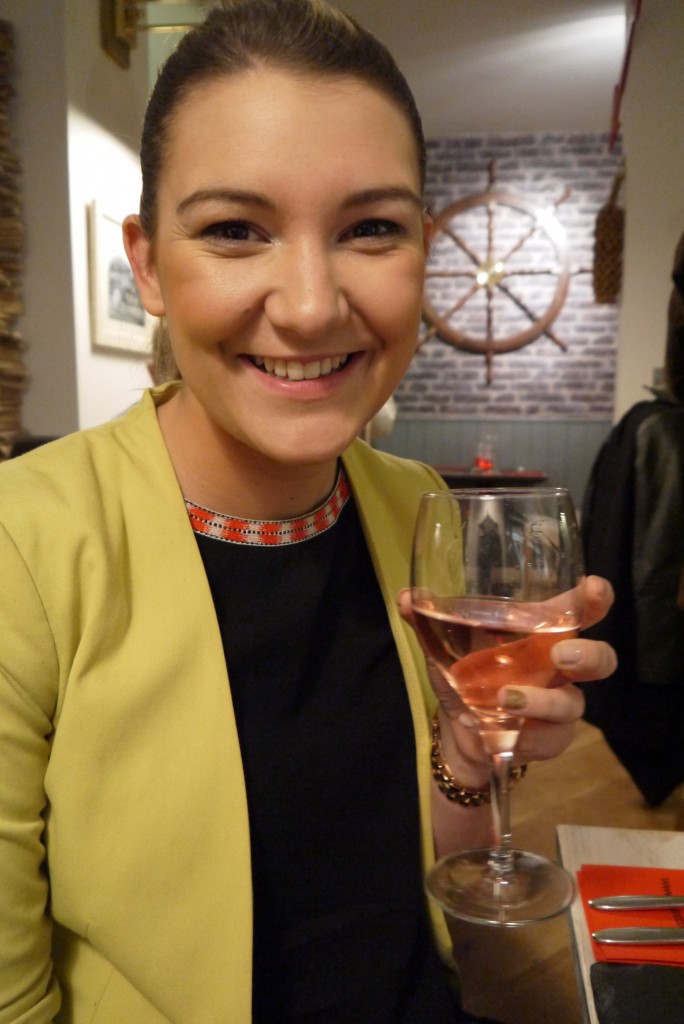 Jolly sailors and rowdy smugglers ventured from all over town to join in on the fun. At the entrance we were greeted with glasses of bubbling prosseco and tasters from the new menu "tapas" were bought hastily to the tables.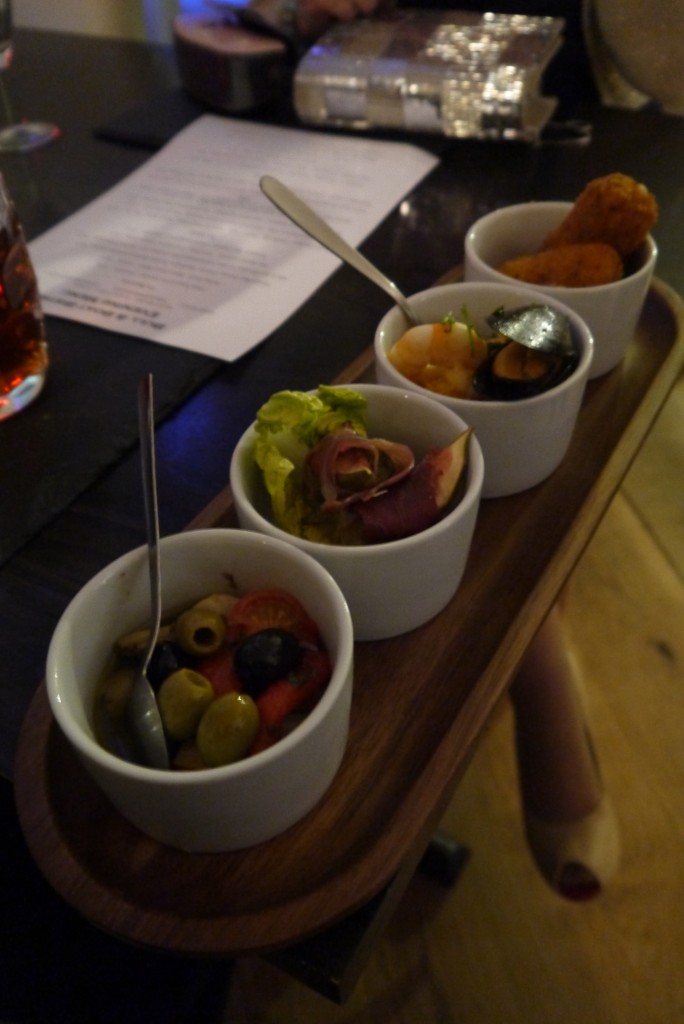 Ocean Bay was, and will always be known for its fabulous locally sourced and sustainable food, so the chefs have tough expectations to live up to for the hungry southerners that park up their surf boards and bundle inside for some beach side grub. The tapas certainly lived up to Ocean Bay's consistently high standard and was delicious, fresh and fishy. The perfect cabana combination.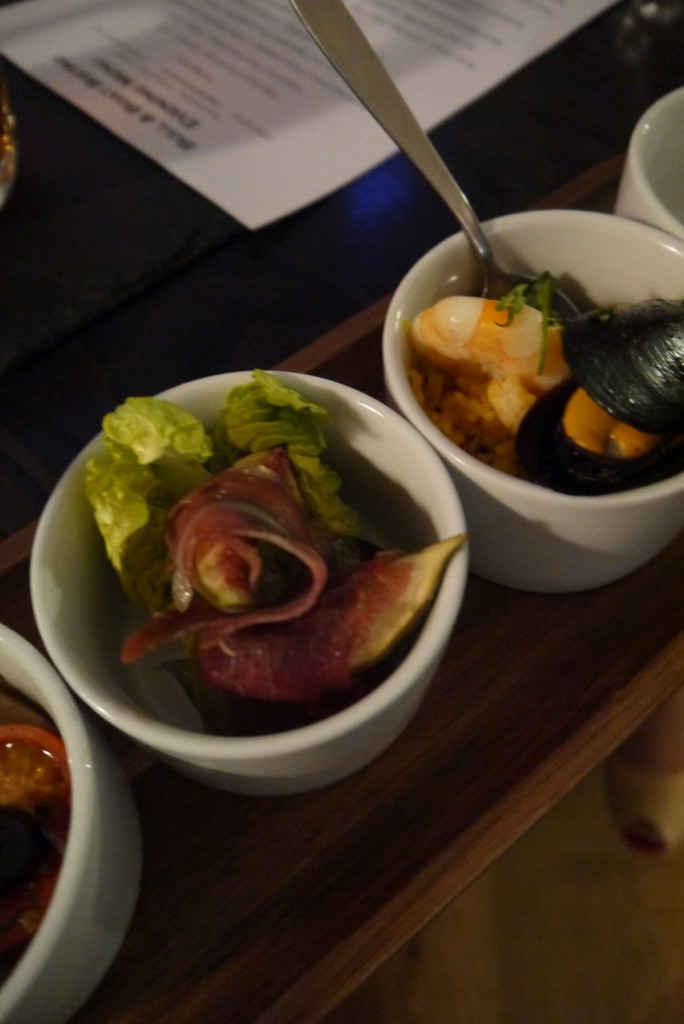 King prawns on a bed of spanish style rice, muscles and anti-patsi were just some of the tapas I managed to get my mitts on.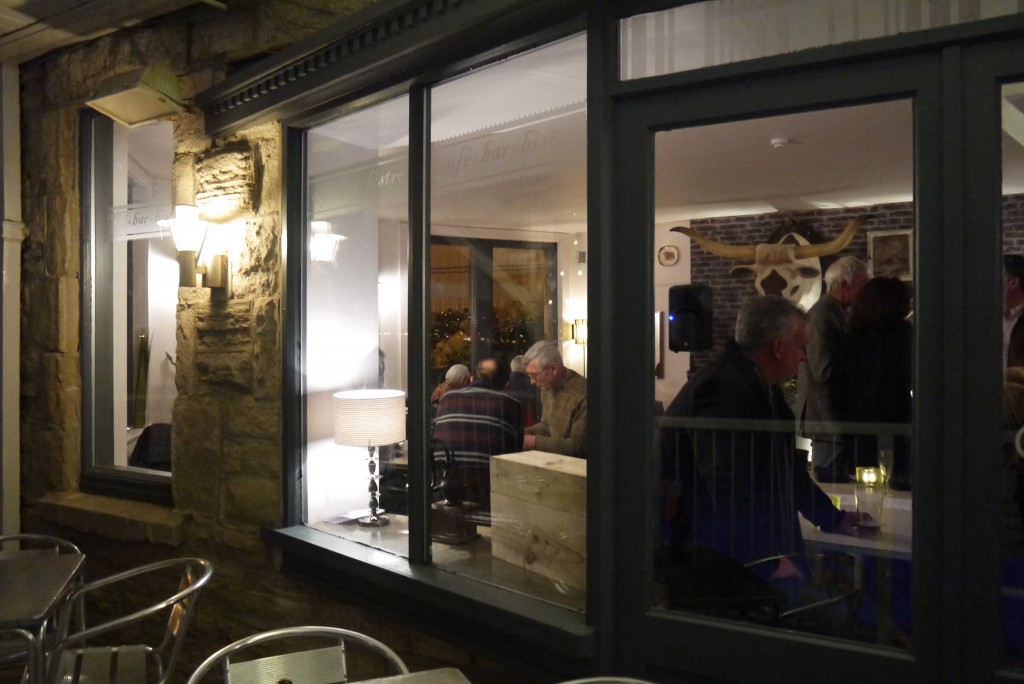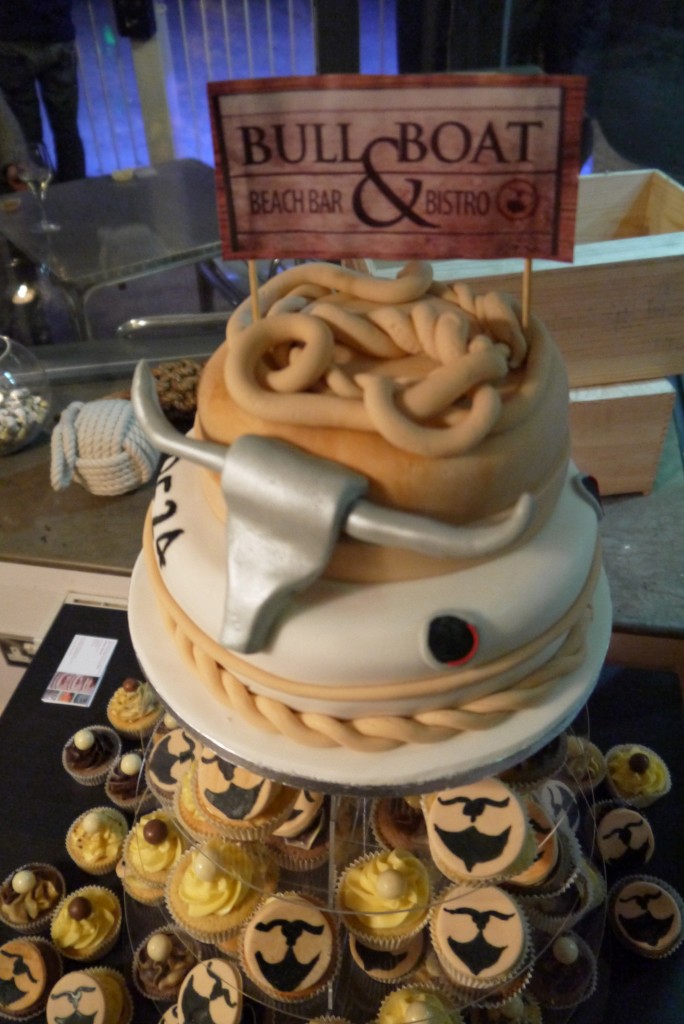 Then I found the cake.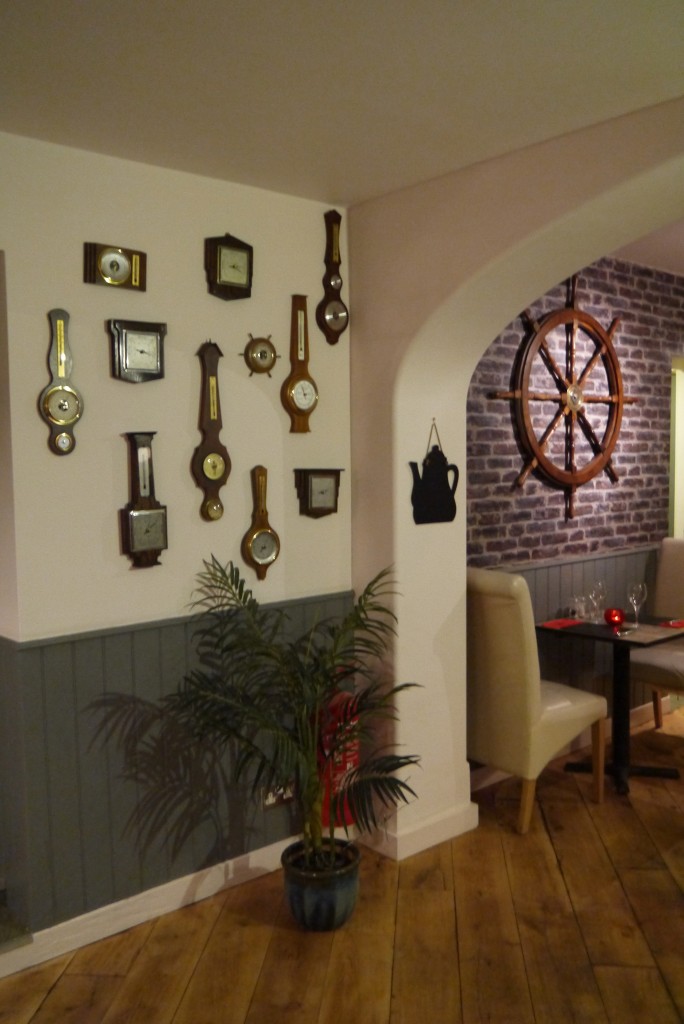 The bistro is decked out in rustic beach themed decor. Like you'd imagine for a beachside bar, there's lots of the wood, the colours are soft and everything is comfy. In fact I wish I'd worn my flip-flops and a bikini.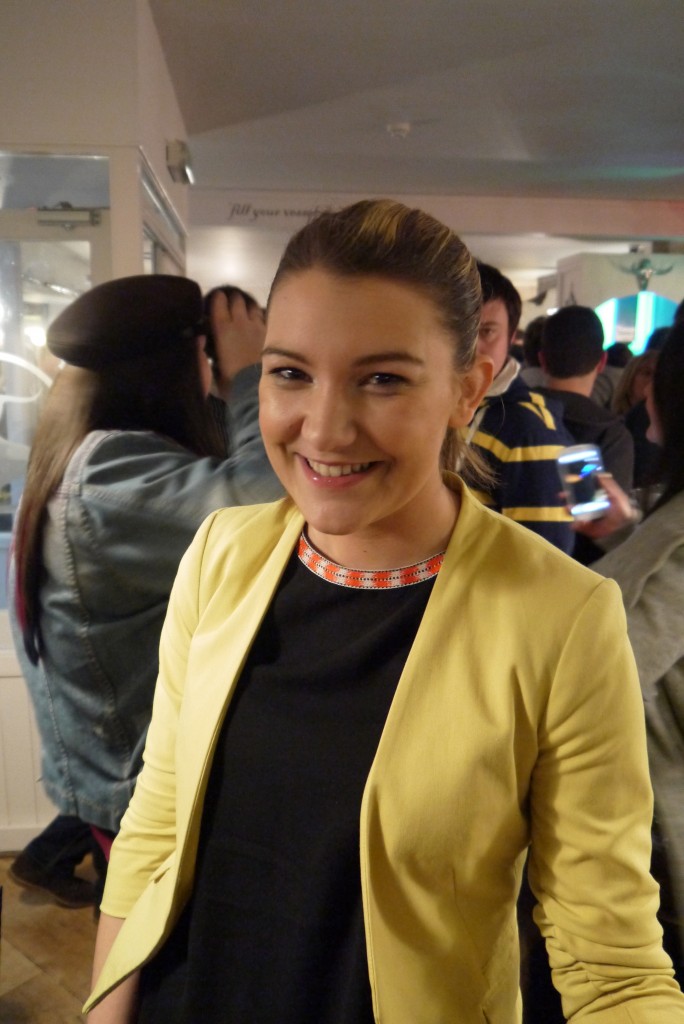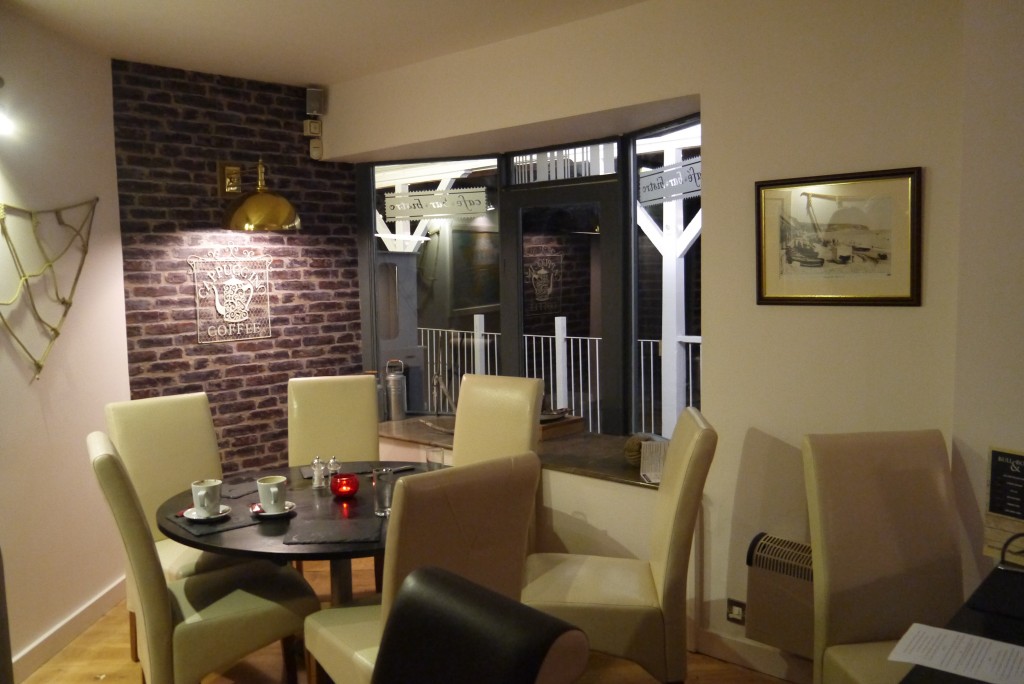 Thankfully I bought Rachel along to stop me diving in the sea after a few glasses.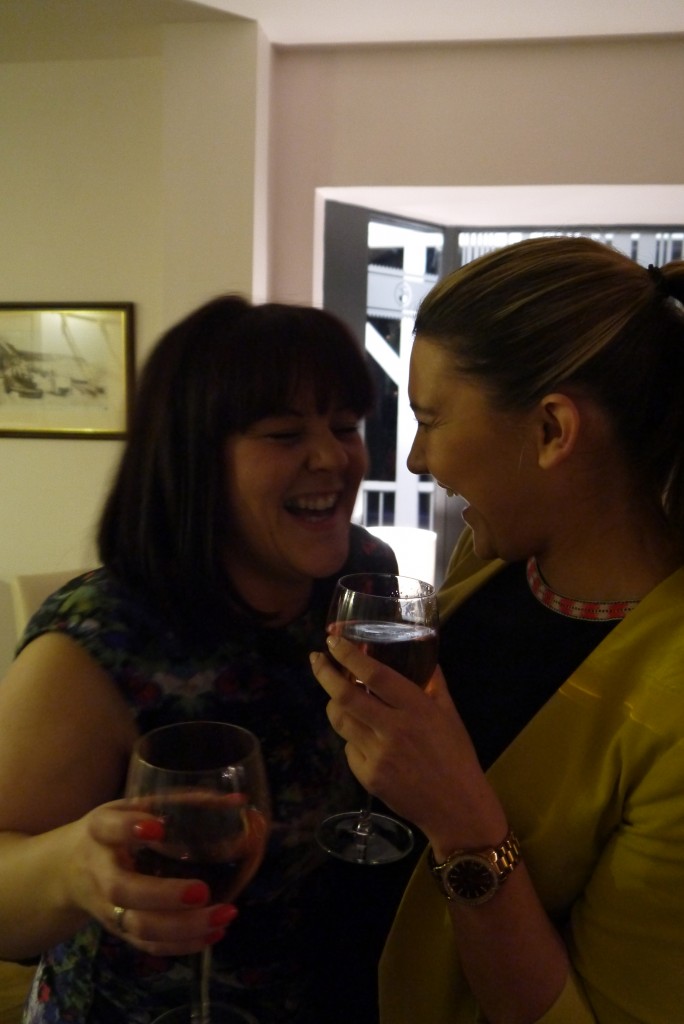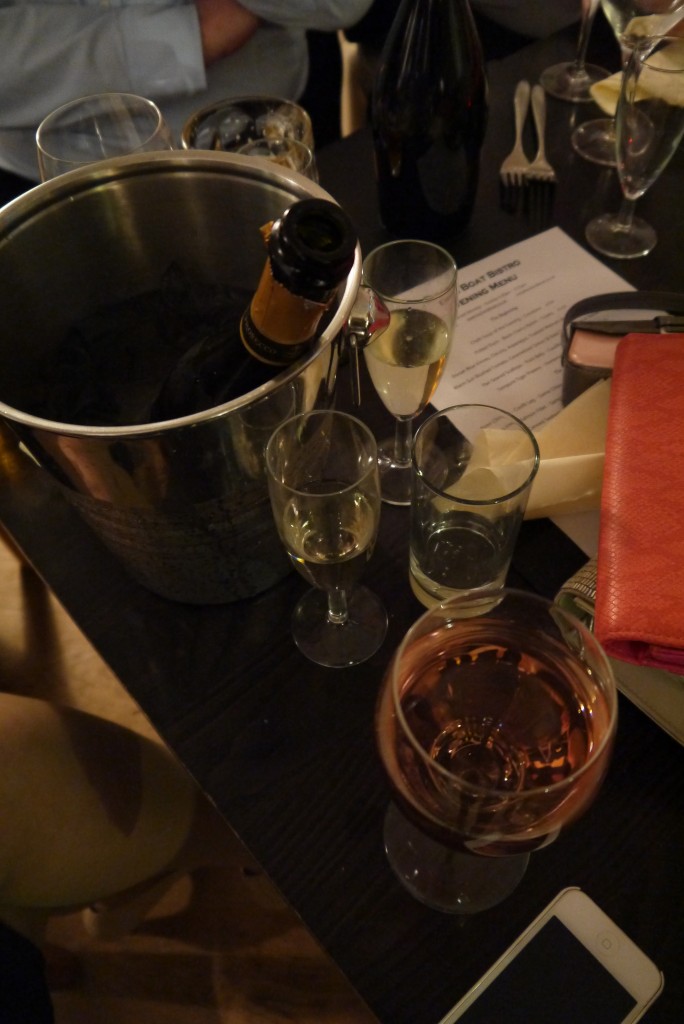 It was quite tempting after all of the above had been consumed.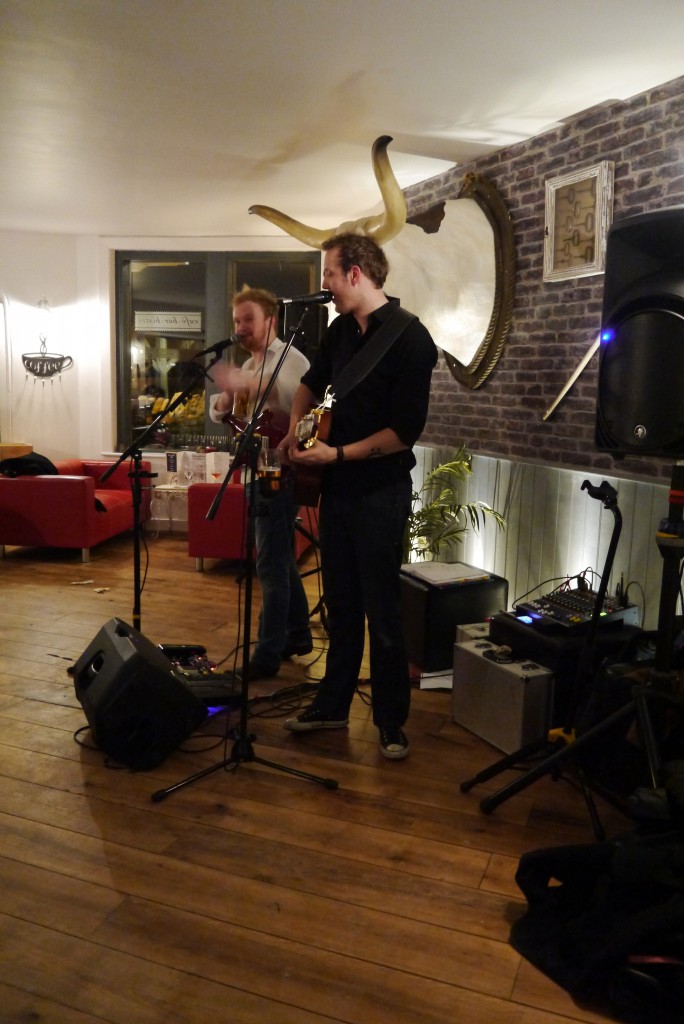 But I resisted. As a compromise, we kicked off the heels instead of the dress and had a boogie.
Have you spotted the Bull yet? Well if that's not a reason for visiting, I don't know what is!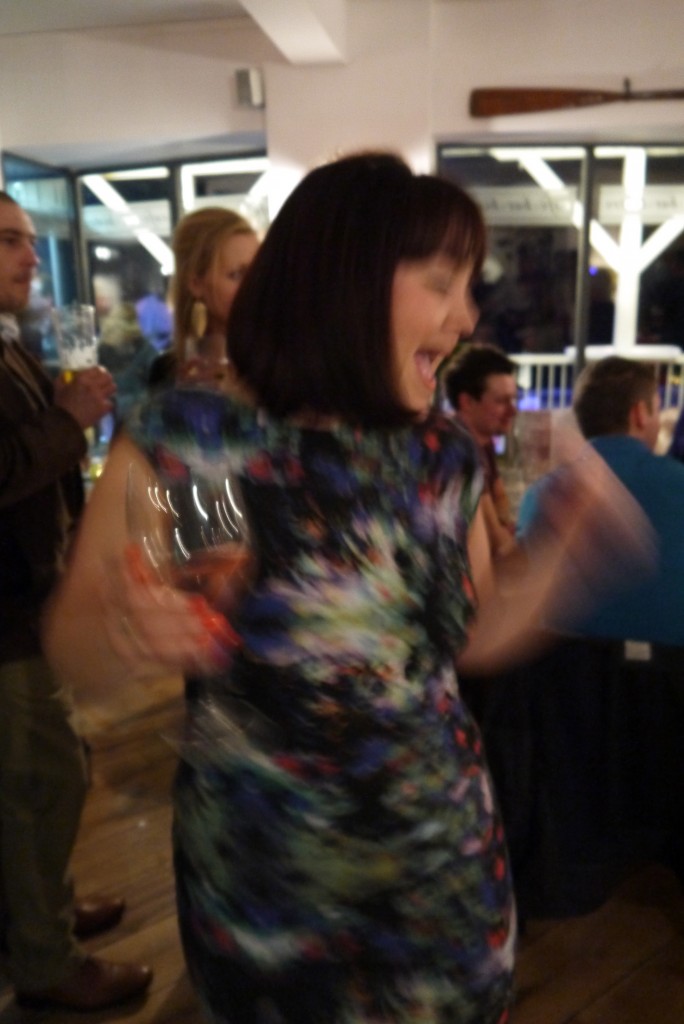 Isn't that right Rach?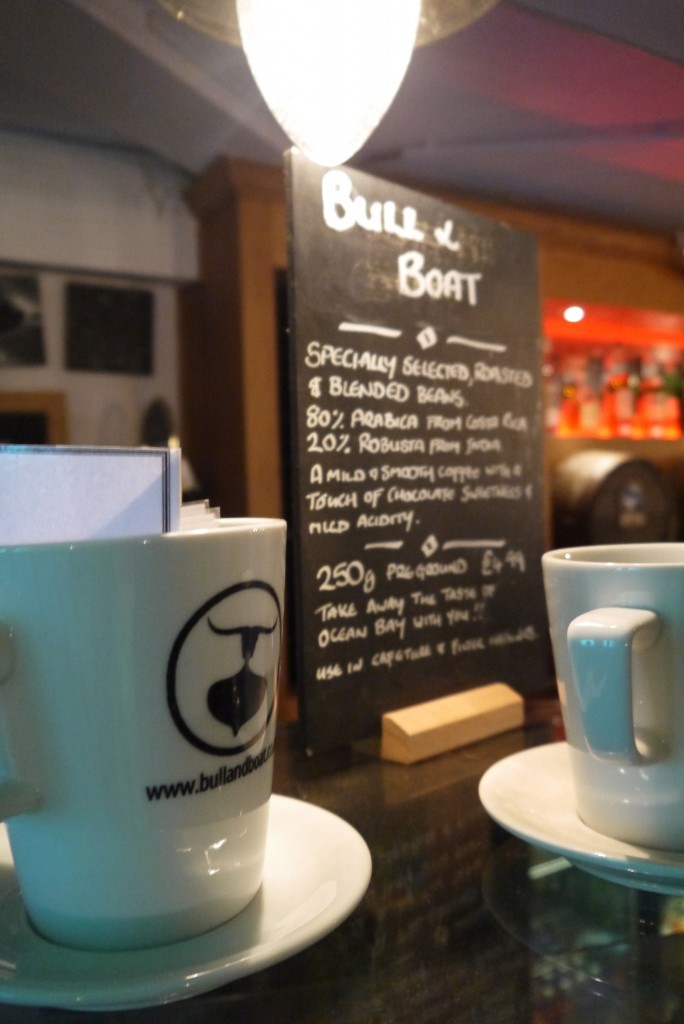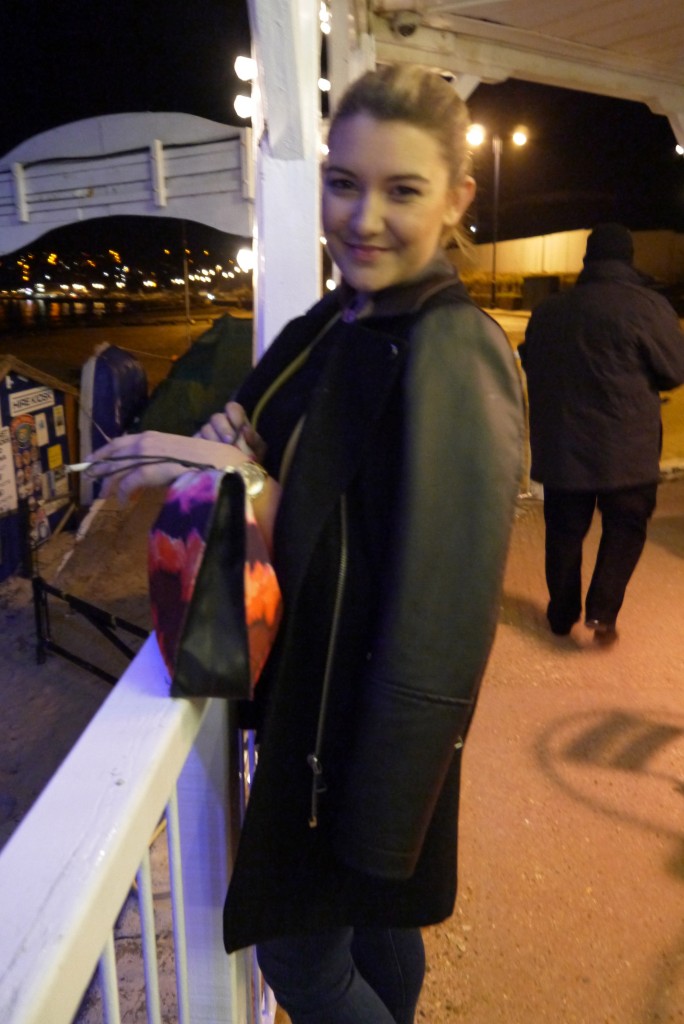 Fresh air and dazed eyes are always a sign a good night, and we were tucked into bed before we knew it.
One fine anonymous internet man once said "Ends are not bad things, they just mean that something else is about to begin. And there are many things that don't really end, anyway, they just begin again in a new way. Ends are not bad and many ends aren't really an ending; some things are never-ending". The Bull and Boat, Swanage is open daily for lunch and dinner. You can visit their website here or call 01929 422222 to make a booking.