We all know I love a good beer festival. The atmosphere, the folk music and of course the array of local ciders (which just so happens to be my favourite tipple). With Scotts mum over from New Zealand, we needed no excuse to show her our favourite pub in all its glory. The Bankes Arms Beer Festival showcases over 150 real ales and 50 different ciders over a usually sunny weekend in Studland.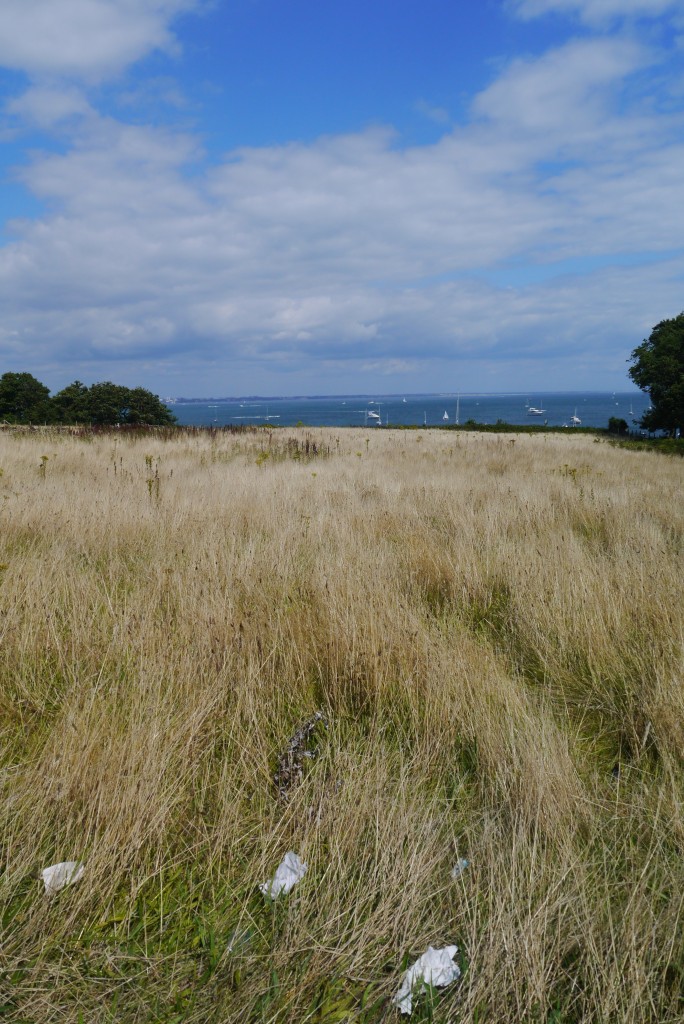 All that was needed was transport. Drinking and driving does not mix folks. Luckily the clever people over at Wilts and Dorset buses introduced the open top double decker  "number 50″ which will take you all the way through to Swanage if you fancy. So for a mere £8 we jumped on, skipped the enormous chain ferry que of tourists and arrived on the other side of the harbour in a little less than an hour. The pub is set just off the main road through Studland and its views are really spectacular. I think they even rival the Scott Arms! The pub garden is transformed into the main festival dance floor and it of course homes the enormous beer tent.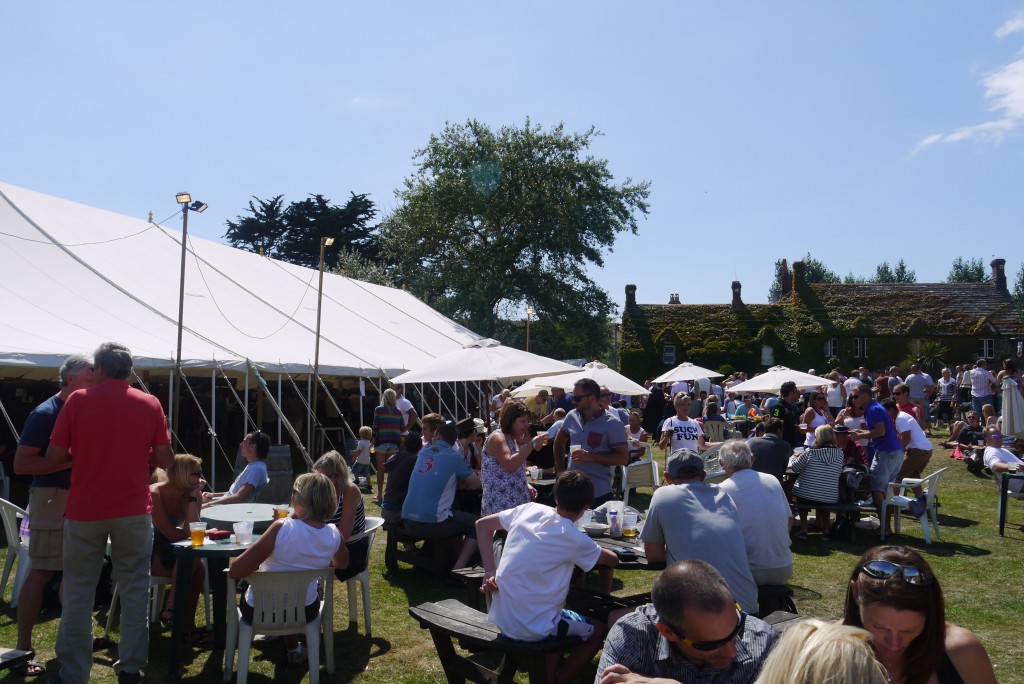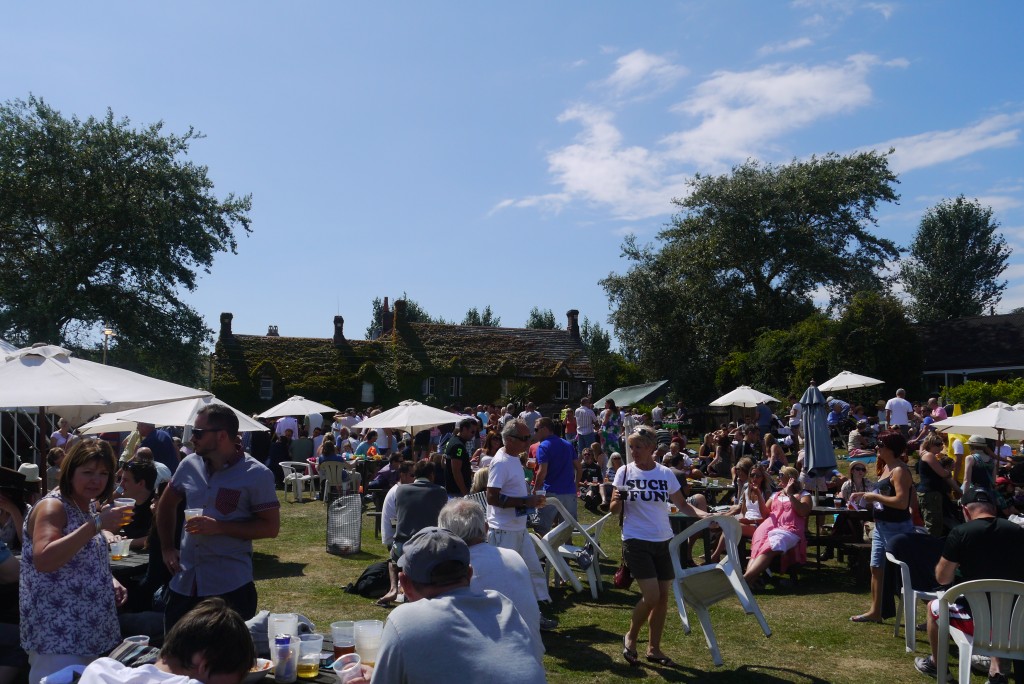 We squeezed onto the few remaining seats and sent Scott to the bar with his beer tokens.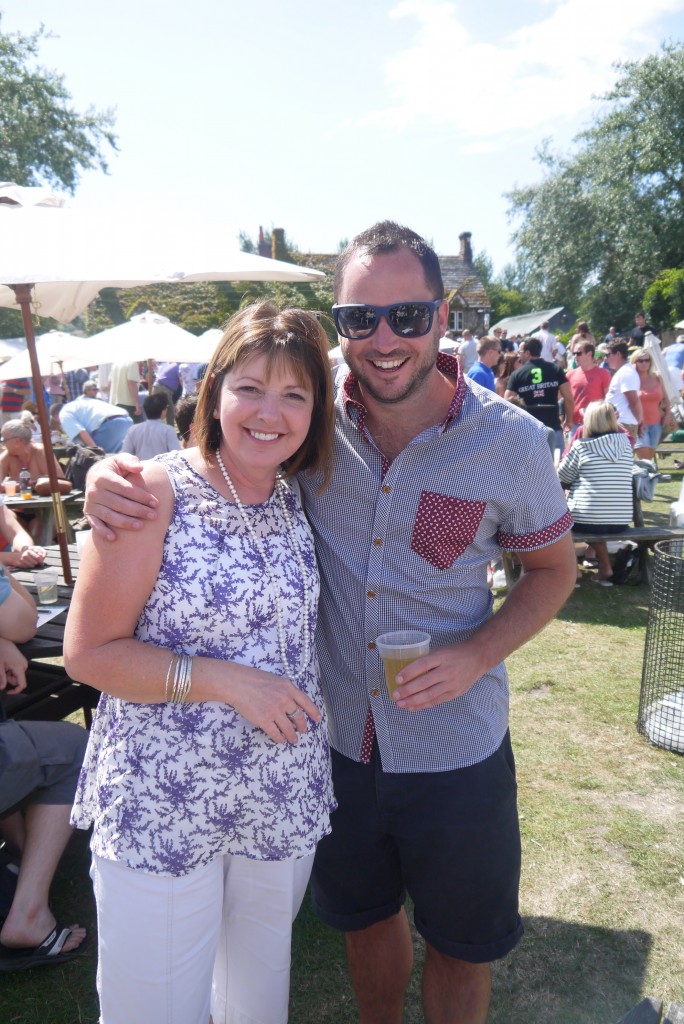 First up was a ginger cider.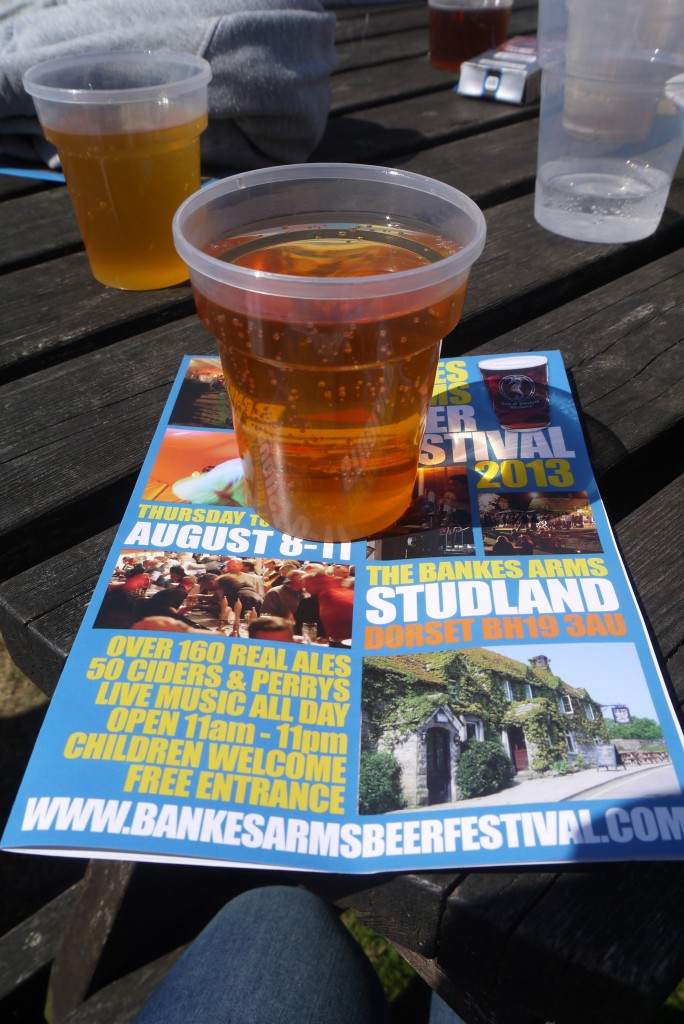 Which had profound effects…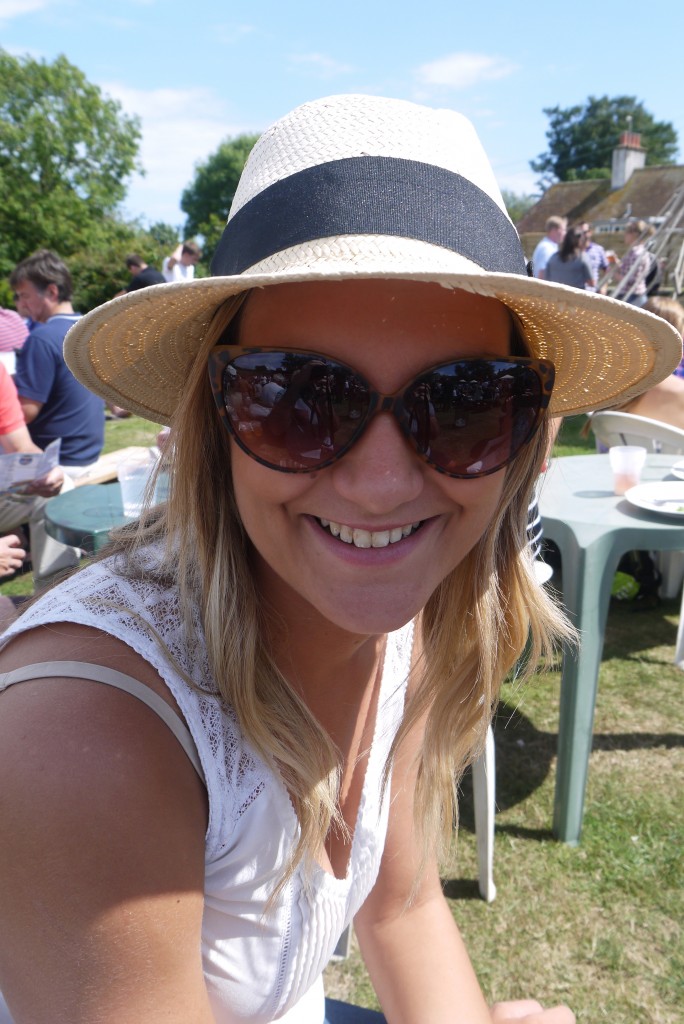 And then onto the more serious "scrumpy" of the bunch. You know the stuff that tastes of apples mixed with a little nail polish remover? Yeah that 8% stuff isn't for me, so back on the fruity ciders it was!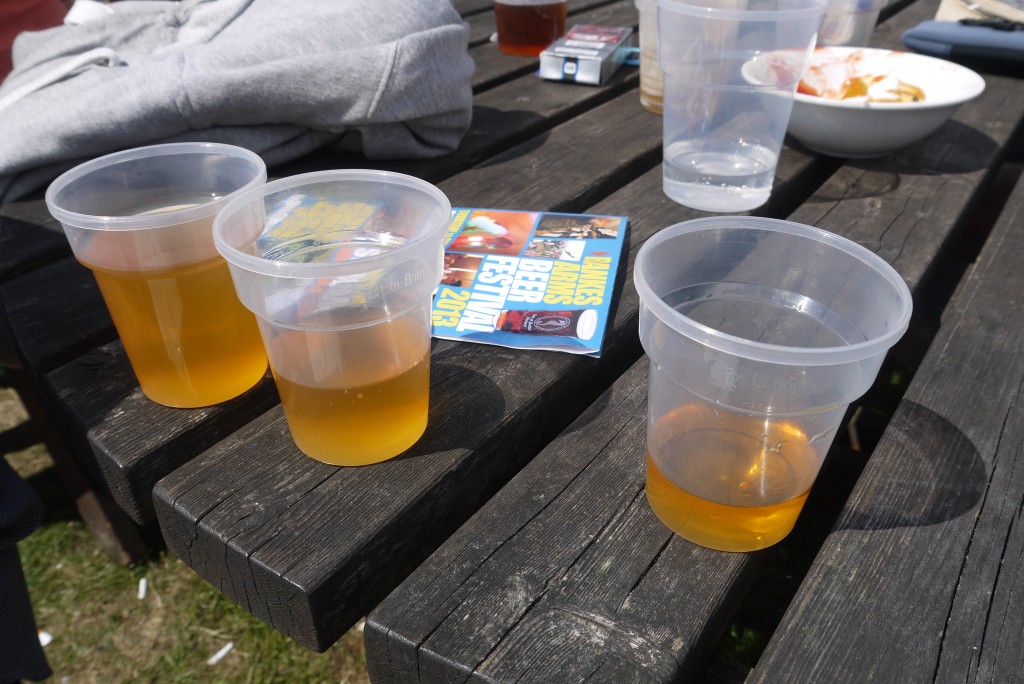 Cider makes you thirsty so off I went on the hunt for food.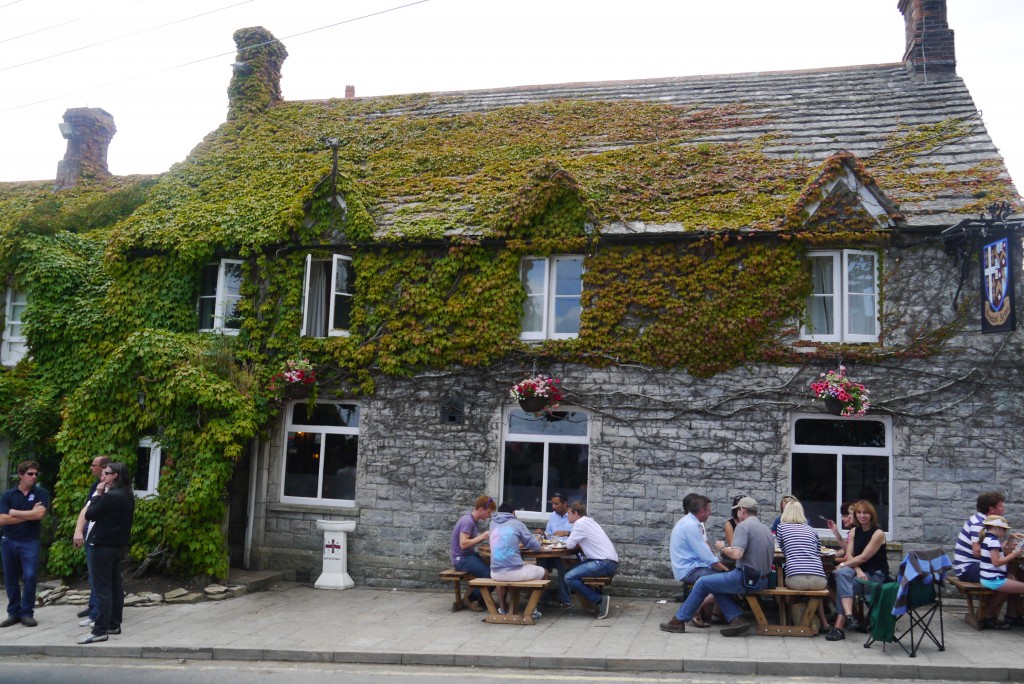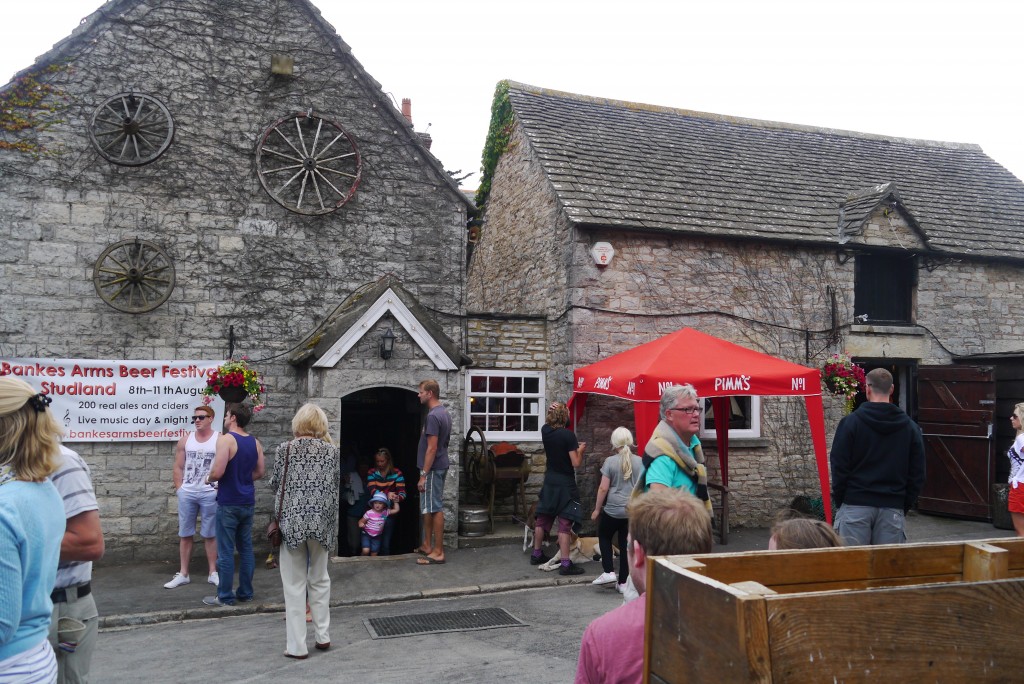 Any you can't really get much better than a greasy mustard and tomato ketchup covered hotdog. No sir, never.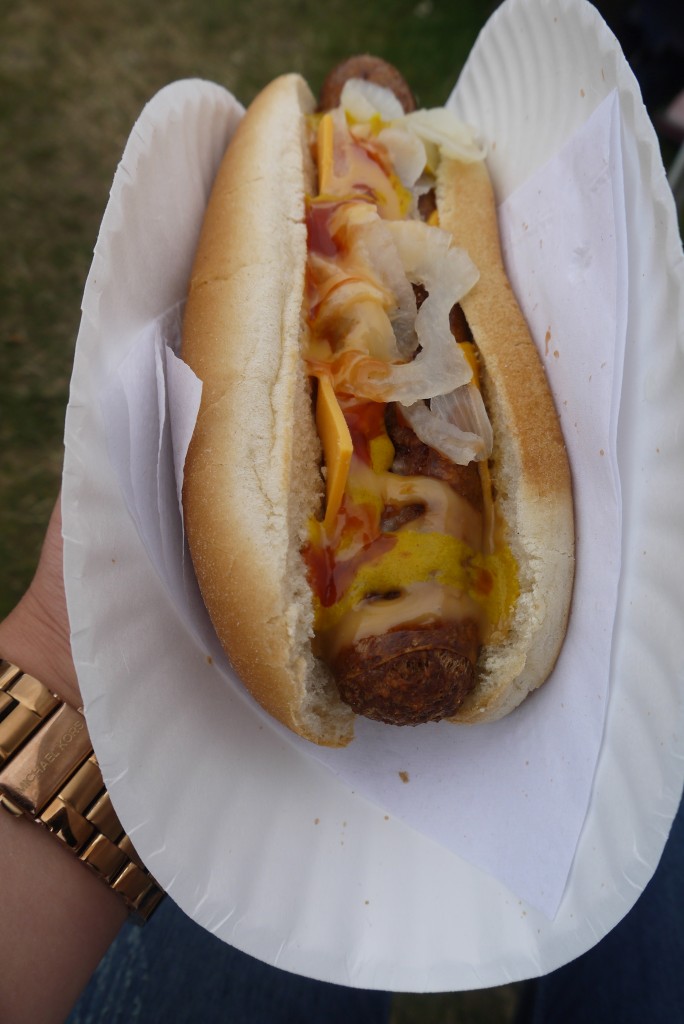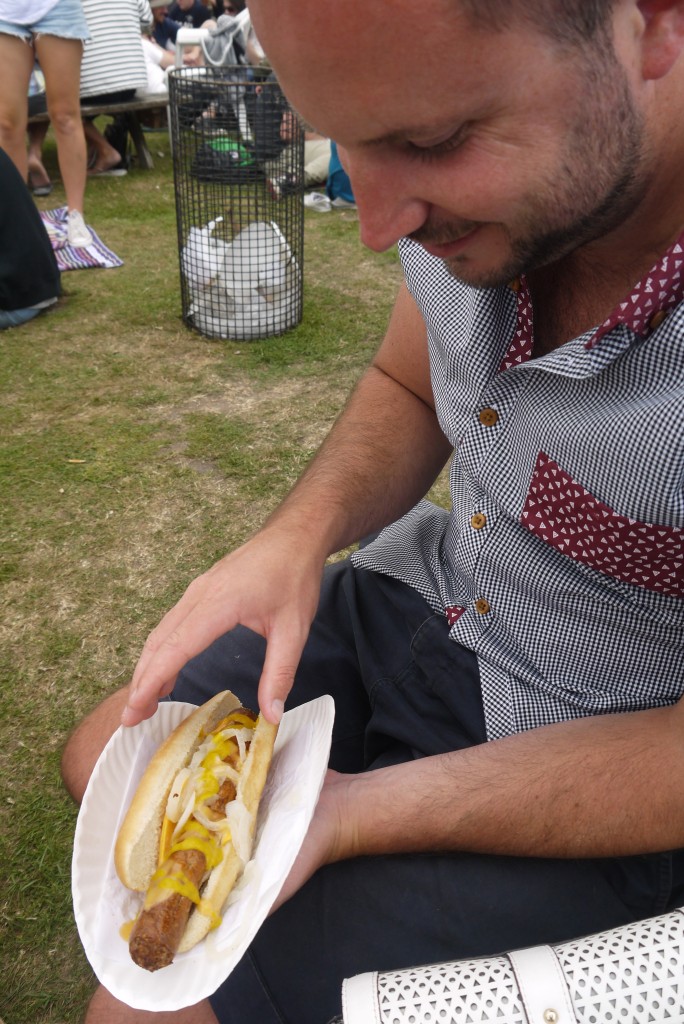 As the afternoon went on, the field dissapeared beneath more and more beer festival revelers. We left before the mayhem really hit (got to keep that Daguhter in Law charn going and it's certainly not so effective under the influence!) so we jumped back on the bus, headed for top deck and played tourists all the way back to Bournemouth.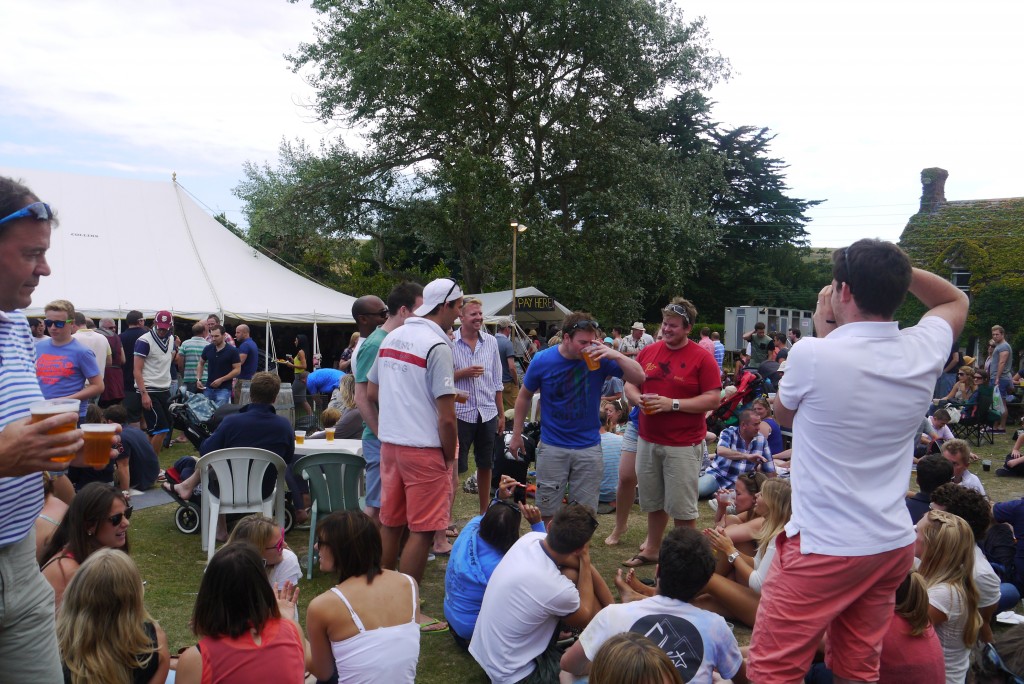 The Bankes Arms Beer Festival is really the king of all Dorset beer festival. Its a mere tradition for most locals, but if you're visiting or wanting to take the family along it really is a great day out for everyone (ok, mainly the adults)!