Between Christmas and New Year, we dragged our large full Christmas bellies down to Branscombe to spend time with our best friends.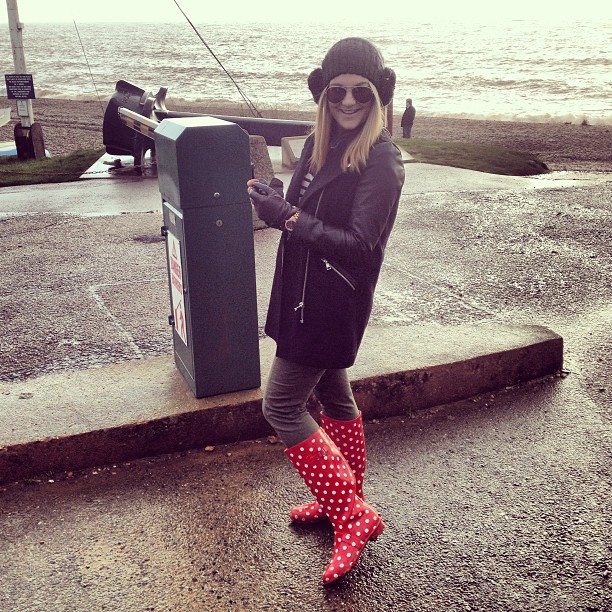 The weather wasn't going to give in. The south west has been lashed with the winter weather over the last few weeks resulting in sodden grounds and almost weekly floods. We set off down to the beach armed with an umbrella and good ol'welly boots.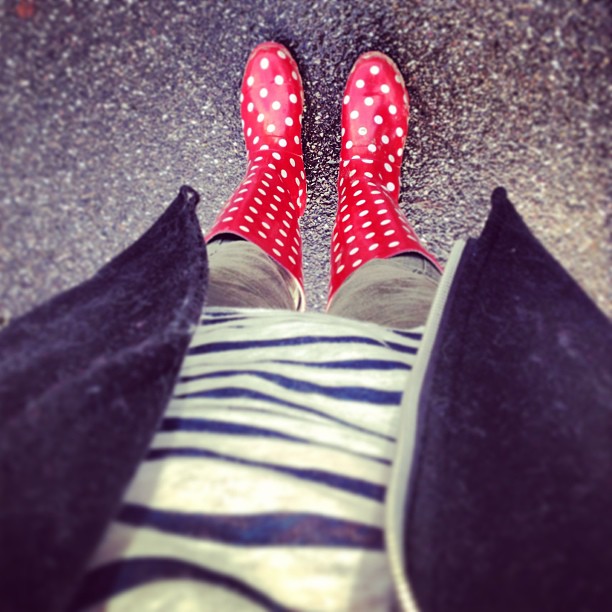 After wading through the flood waters down the rough track to the beach, we reached the storm swept shores to witness the waves at great strength. I haven't seen the sea so ferocious in all my life.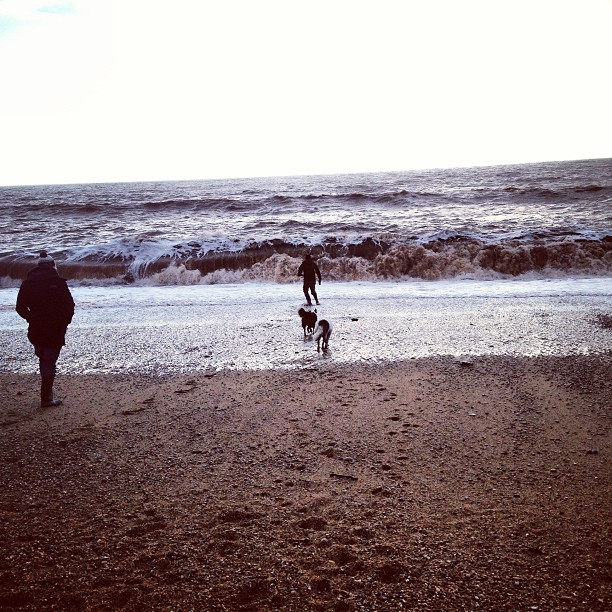 The great opportunity for a game? Oh yes. We spent almost an hour chasing the waves with Trigger and Dave (the dogs), until one of us became the unlucky sucker that got drenched. Not me, obviously!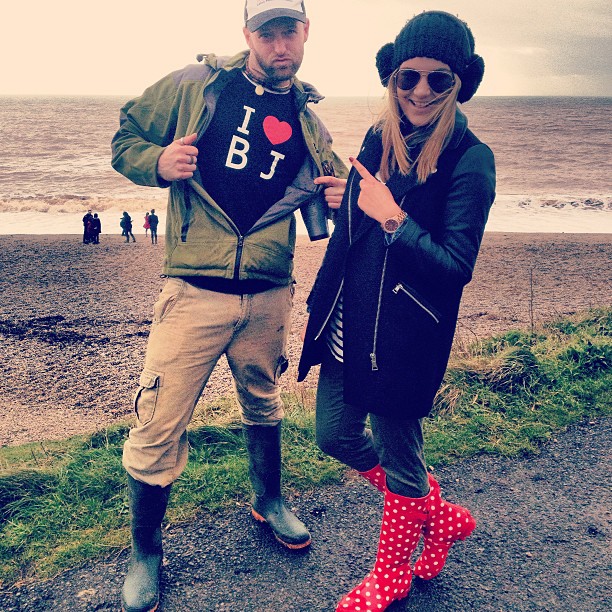 Richard was seen flashing his naughty I LOVE BEIJING t-shirt, supposedly, until we realised it was definitely time for a beer and headed back to the house.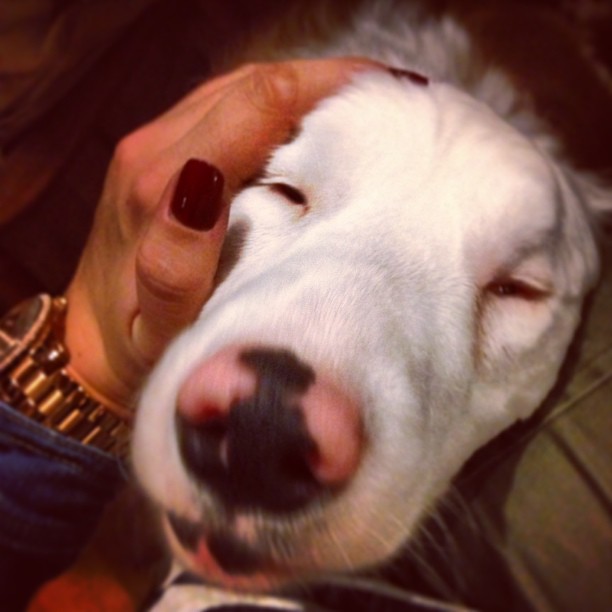 After another roast dinner and a few beers, I snuggled up on the sofa with my favourite pooch, Trigger. He is completely deaf and blind in almost both eyes. He's the 3 year old son of Dave (female Dave, don't ask) from her first litter. He was born with the recessive gene which means he is pretty much an albino dog with white fur and red eyes. They are the beautiful and intelligent Blue Merle Border Collies and I have hours of fun practising his ever growing understanding of dog sign language!