First things first, Happy December!! My favourite month of the year is here and I can finally share it with my little baby boy! We're beyond excited to spend Christmas with Seb and have been making the most of getting Christmassy at every opportunity we can! I know he's going to hate me for this picture one day but I couldn't resist…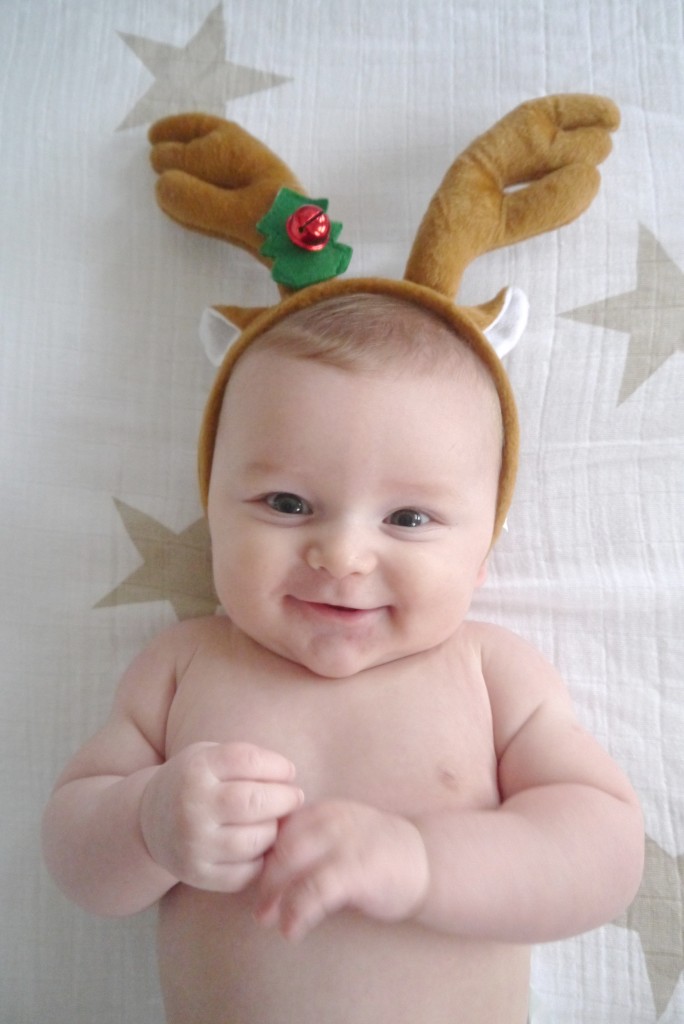 Anyway, sorry it's been a little quite over here. I've been busy getting things ready for Christmas and just making sure we make the best memories of Seb's first Christmas. I've been trying to make as many things as possible, like footprint gift tags (easier said than done with a wriggly 4 month old baby!) and footprint salt dough tree decorations!
Here's a little peek at our home this Christmas!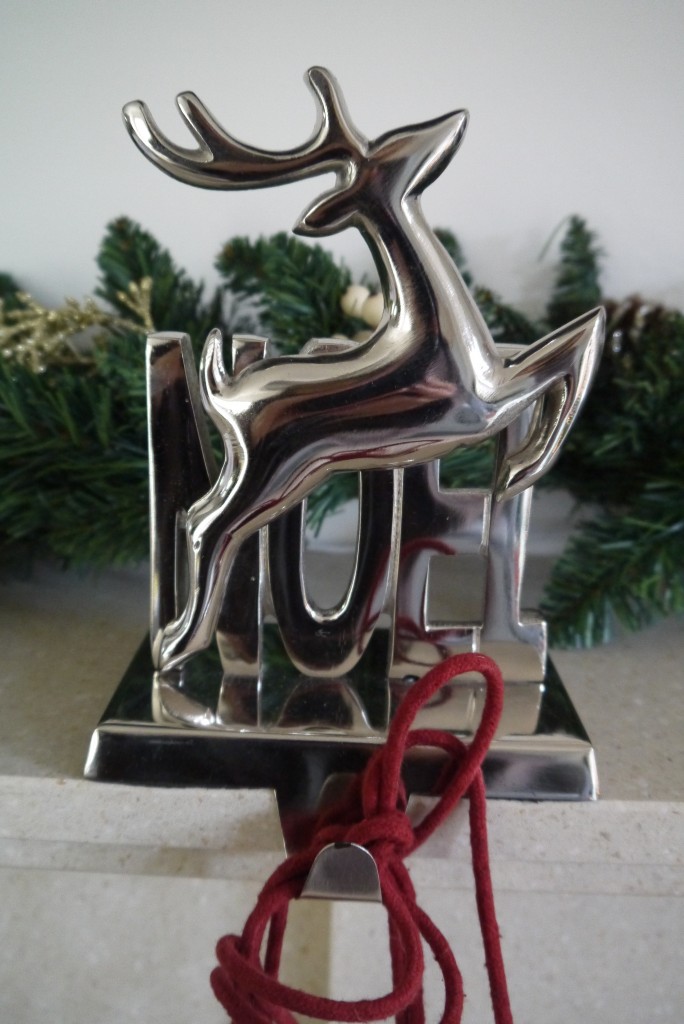 I picked up this stocking holder from HomeSense a few weeks ago and I love how it looks on our mantelpiece. Perfect for Seb's new stocking…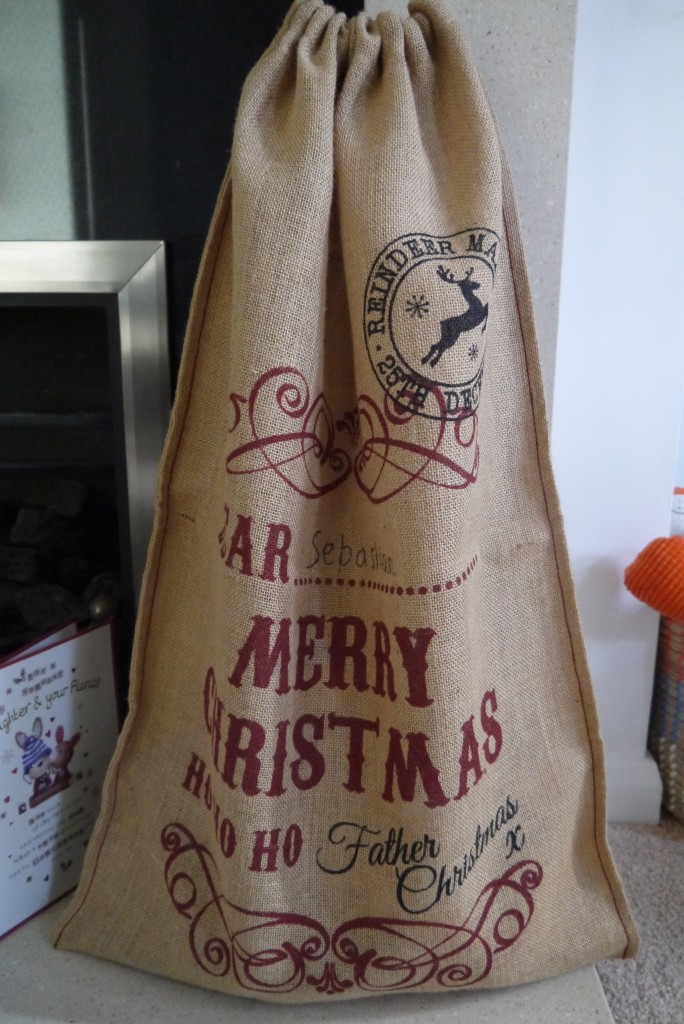 Stocking from Curiosity in Swanage.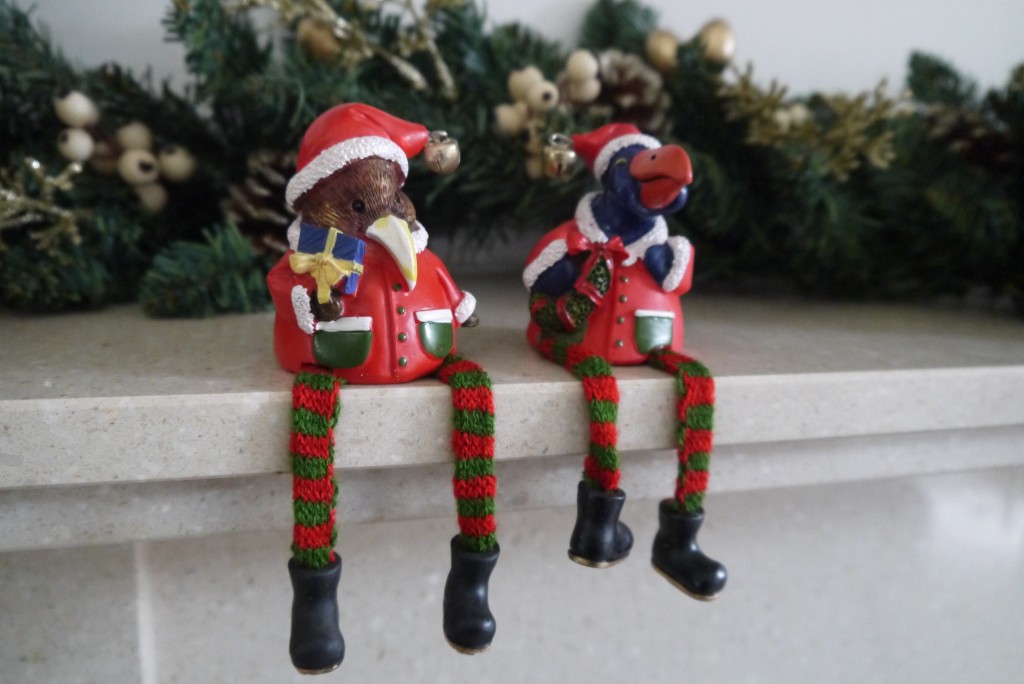 Our Christmas Kiwi and Pukeko take pride of place on our mantelpiece too!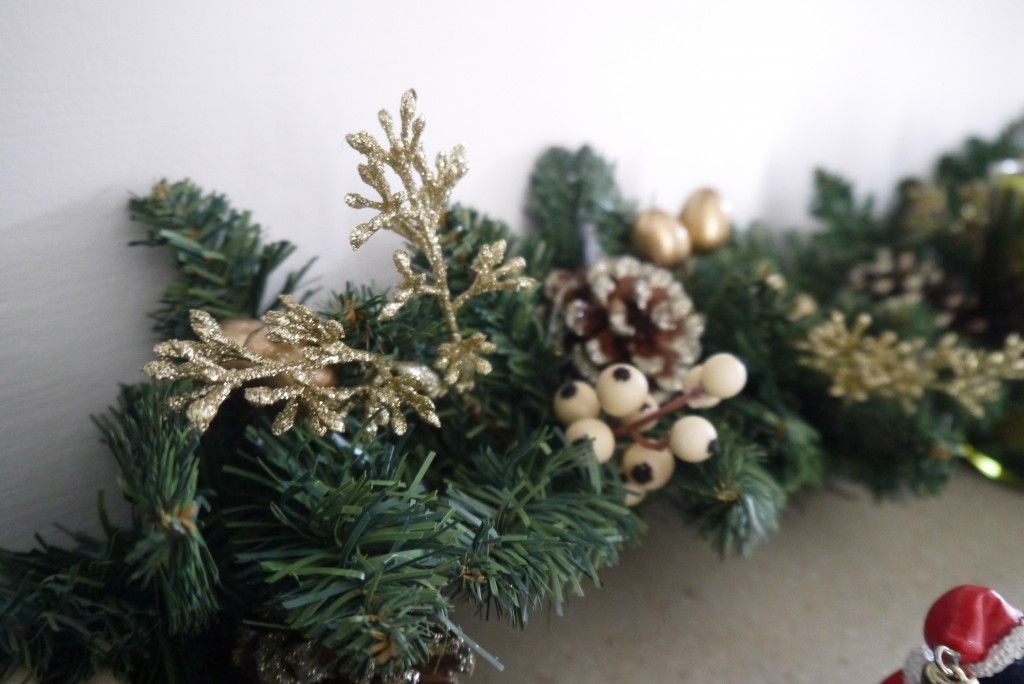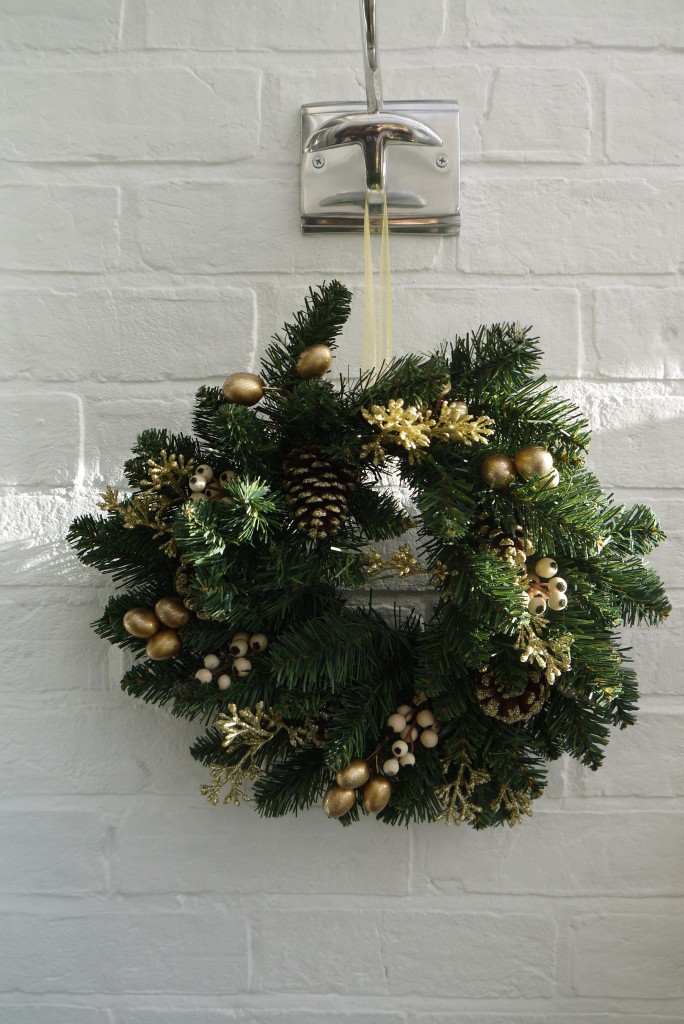 During the madness of Black Friday, Cyber Monday and whatever other sales were on in the last few weeks, I managed to pick up these beautiful gold wreath decorations from M&S with 50% off. We've put the wreath in the porch (replacing our BBQ sign!) and the other over the mantelpiece.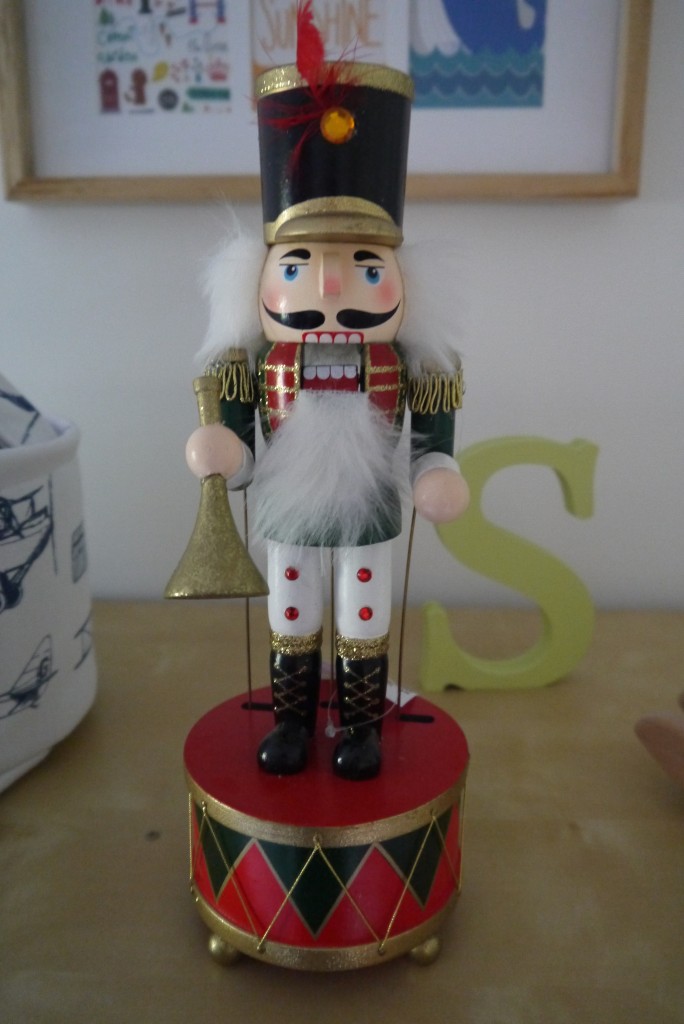 I've put a few decorations in Seb's nursery too, including this wind up musical soldier from HomeSense. He loves that it moves and sings!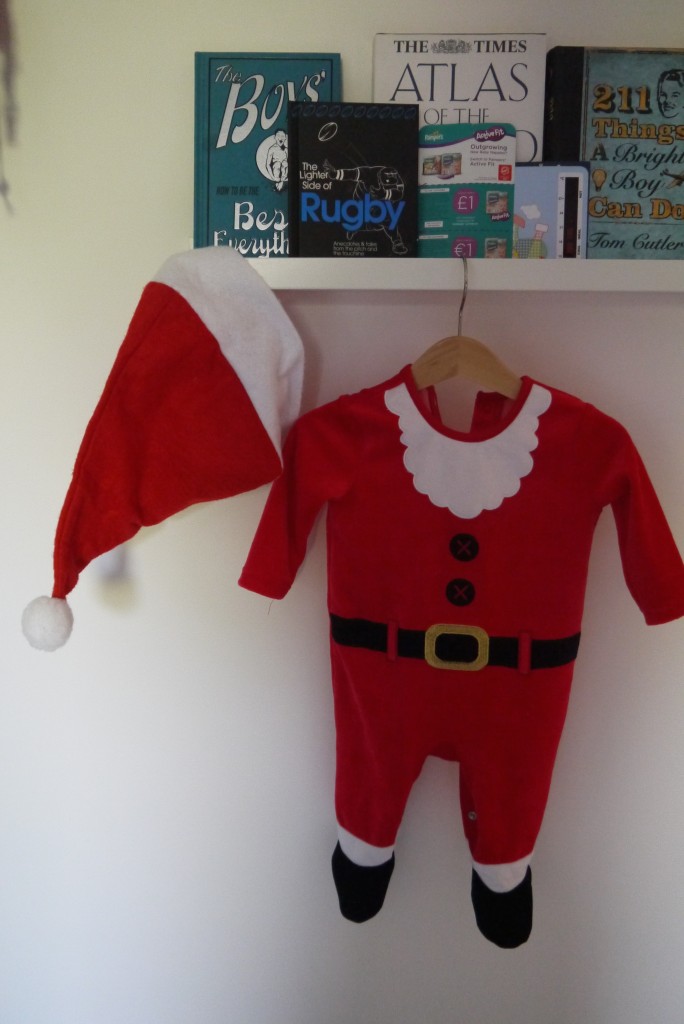 And of course his Santa suit ready for Christmas day!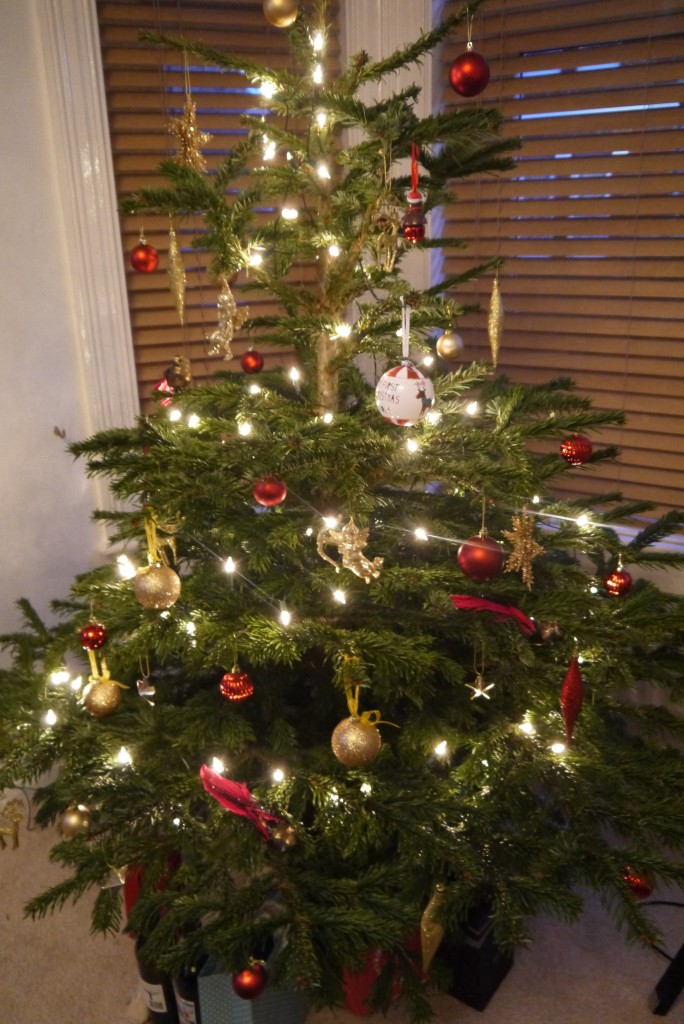 We decided to splurge on a real tree this year and we absolutely love it. Seb is fascinated by the lights and would happily stare at it for hours on end!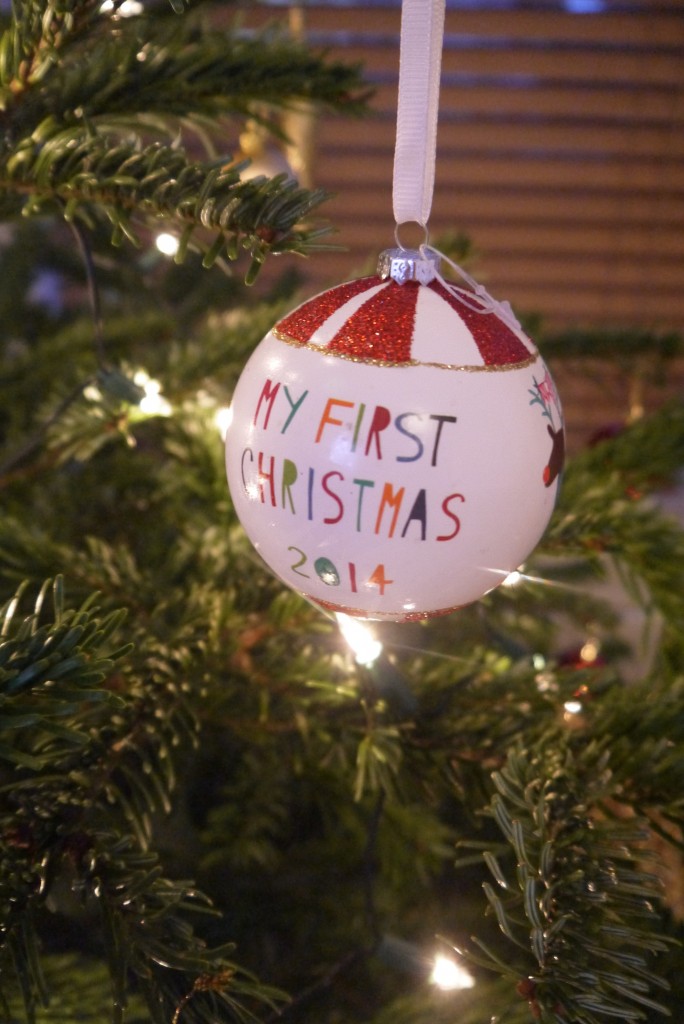 Obligatory "First Christmas" decoration from Nanny!
We moved our usual artificial tree into the landing upstairs this year and love how it looks! Turtle Mat kindly sent me this awesome door mat in their Christmas Jumper design and we love it!! In fact we're debating if it is acceptable to use it all year round in our porch! We decided to incorporate it in our decorations and it very conveniently hides the Christmas tree light wires!
So there it is, our home this Christmas! How is your Christmas decorating going?