I can hardly believe I now have a 5 week old baby. I write this while Seb coo's and giggles away on his play mat. He's been chatting to the squeaky cow for the last 20 minutes, worlds away from the tiny little baby he was just 5 weeks ago!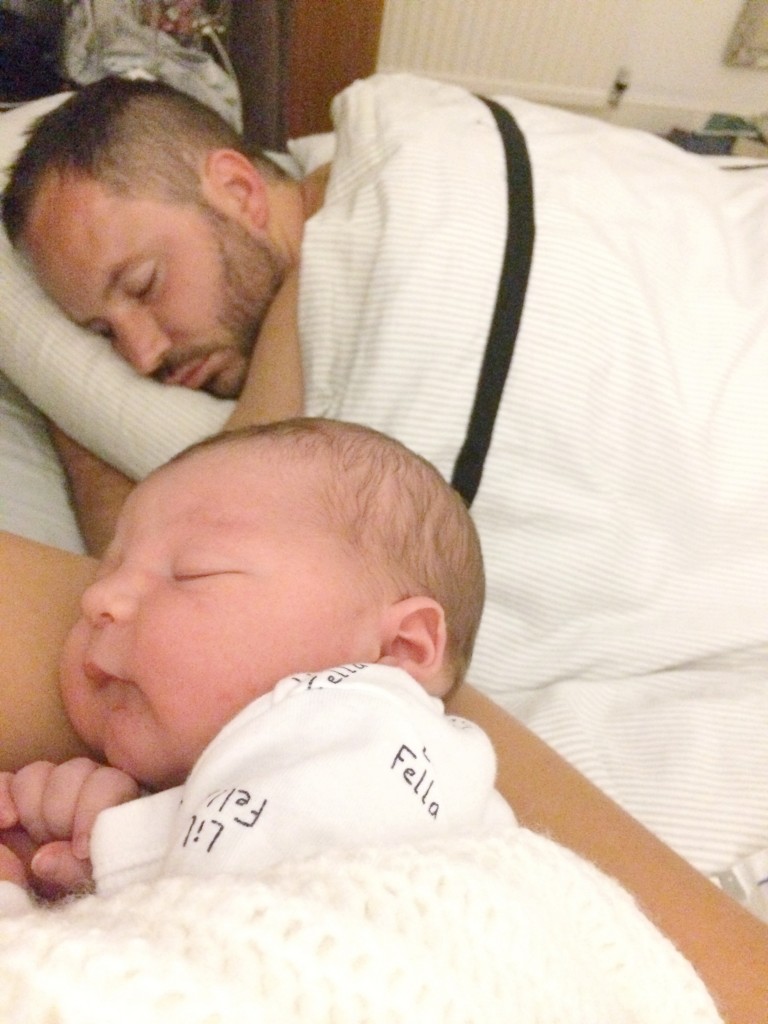 Night one in bed with my boys. It's true what they say, you really do not sleep for days! I lay awake for 48 hours, high on adrenaline and on cloud 9 starring at this little baby that had just arrived in our lives.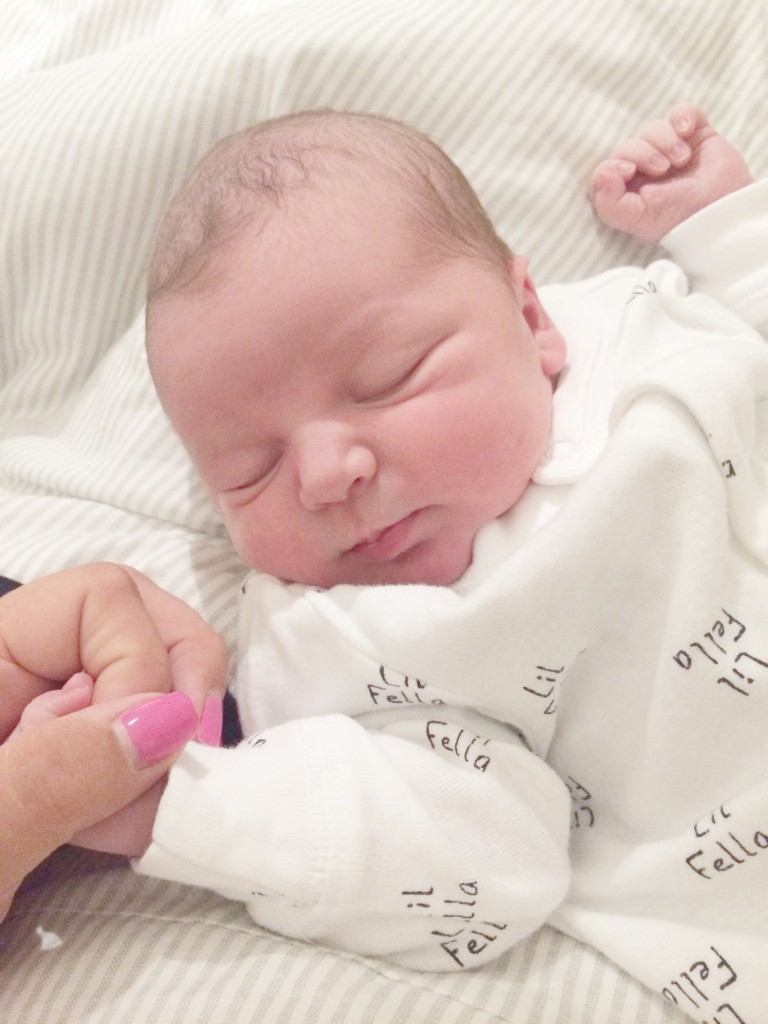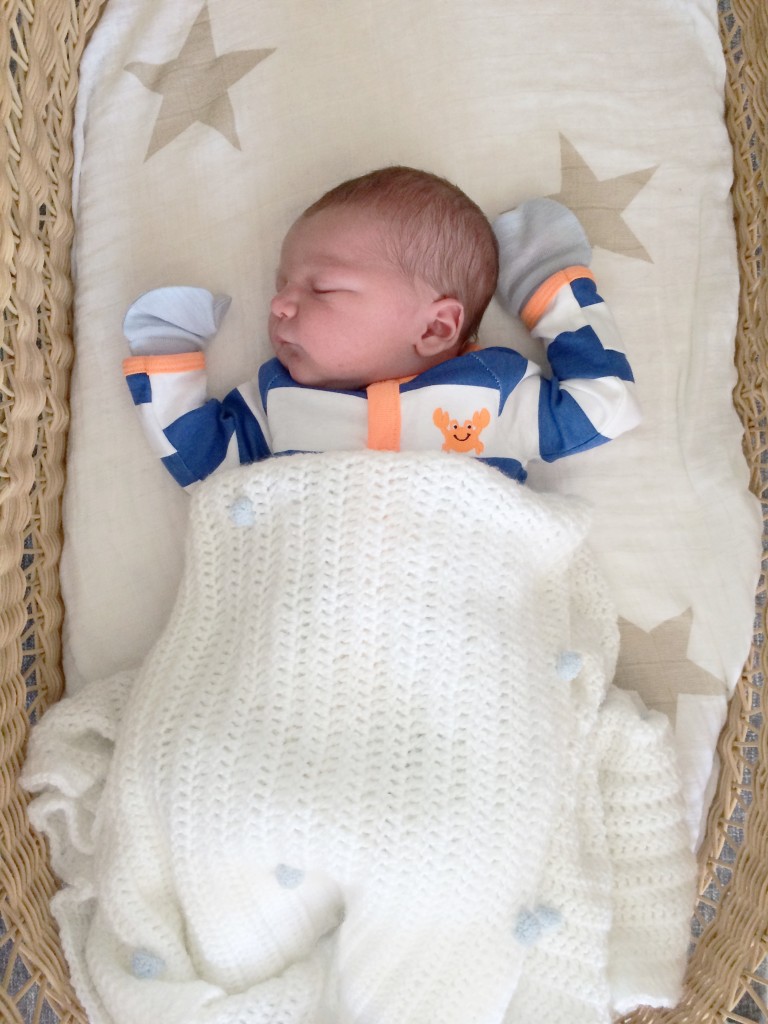 Night two, snuggled up in a blanket made by my aunty and the moses basket that my mum made for me when I was born that both me and my brother slept in.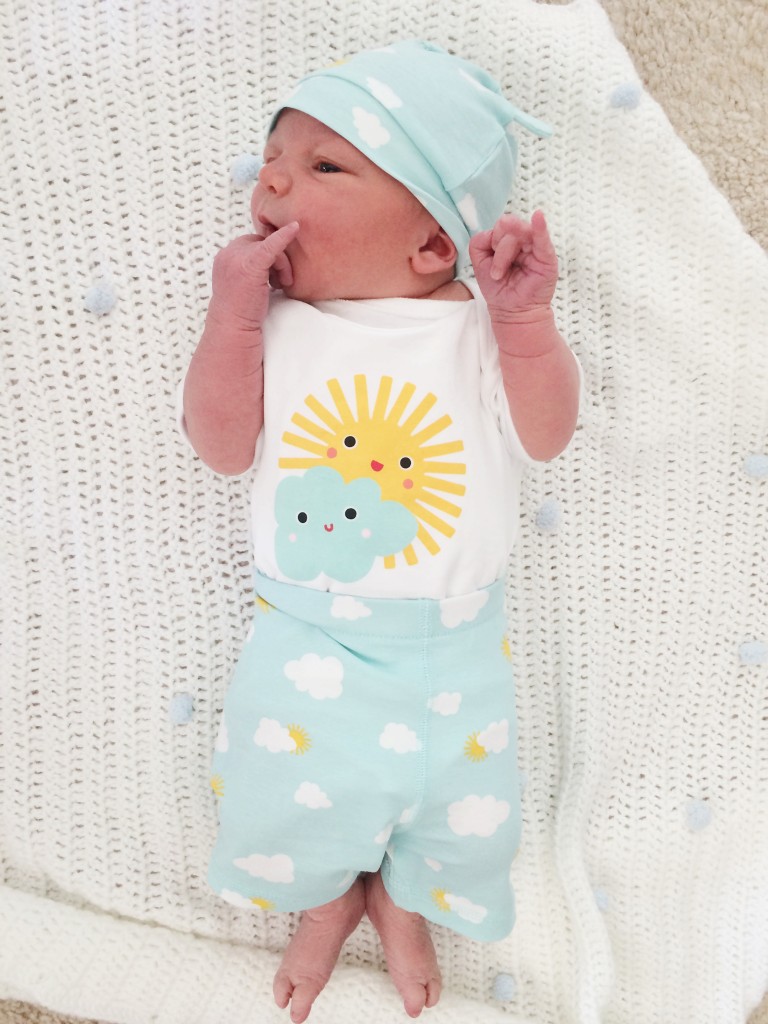 Day one. How cute is this outfit from H&M?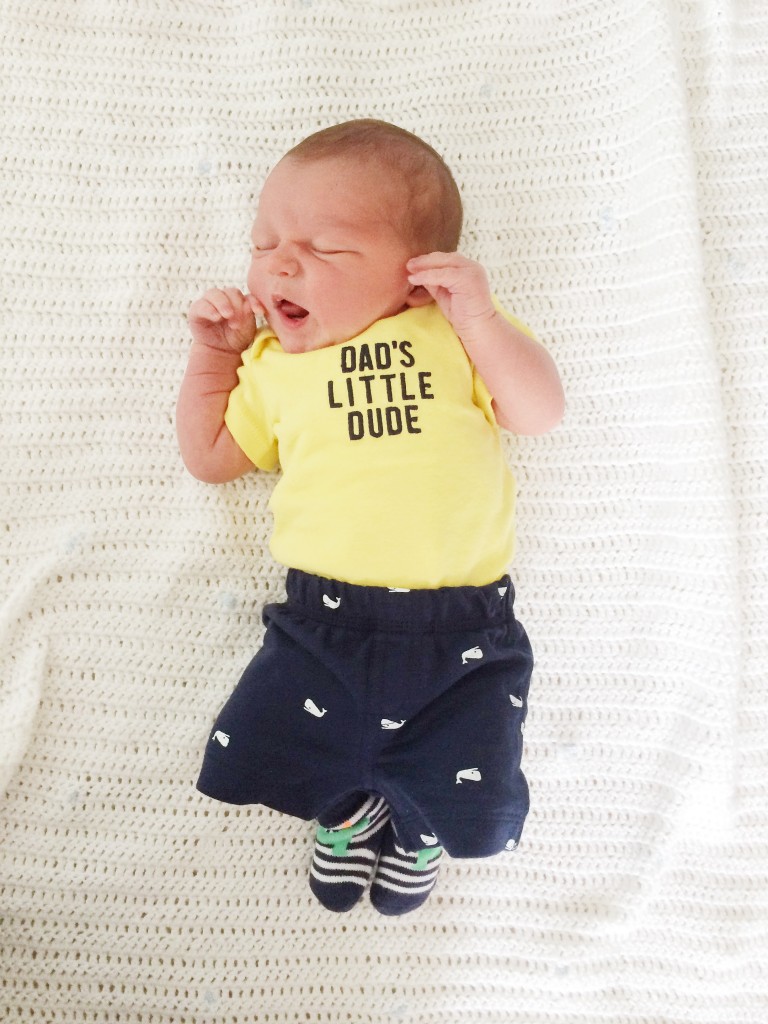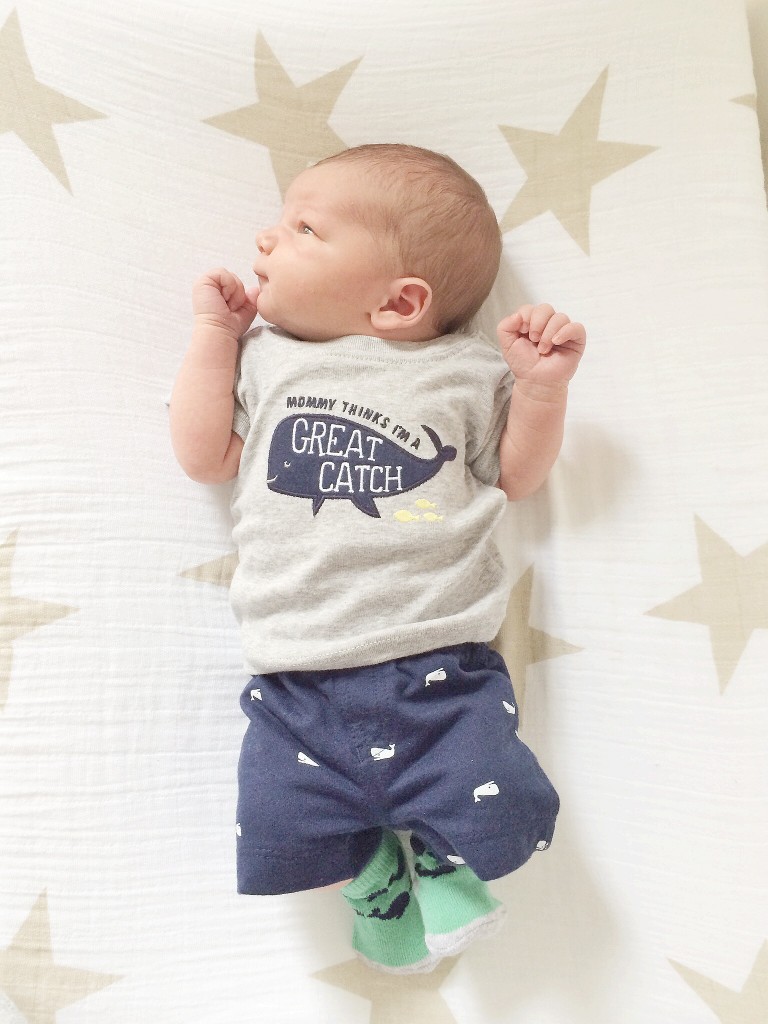 Day 2 and 3. Outfits sent from Aunty Gemma in America, both Carters.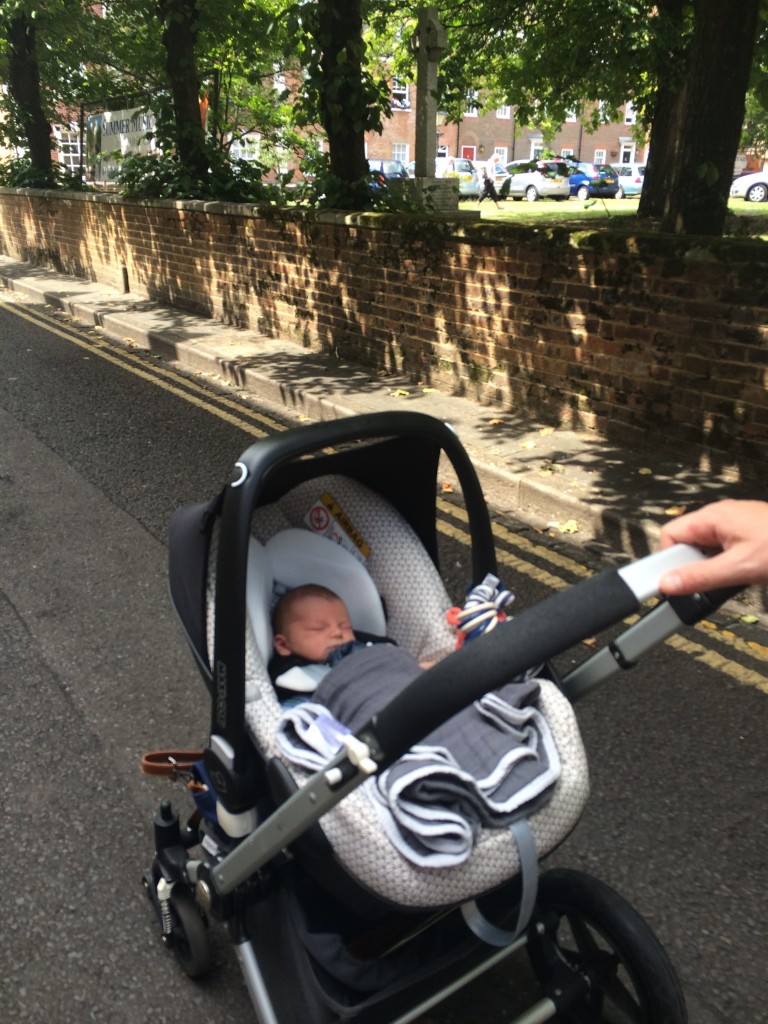 Day 5. Getting registered in Poole and lunch on the quay at The Stable.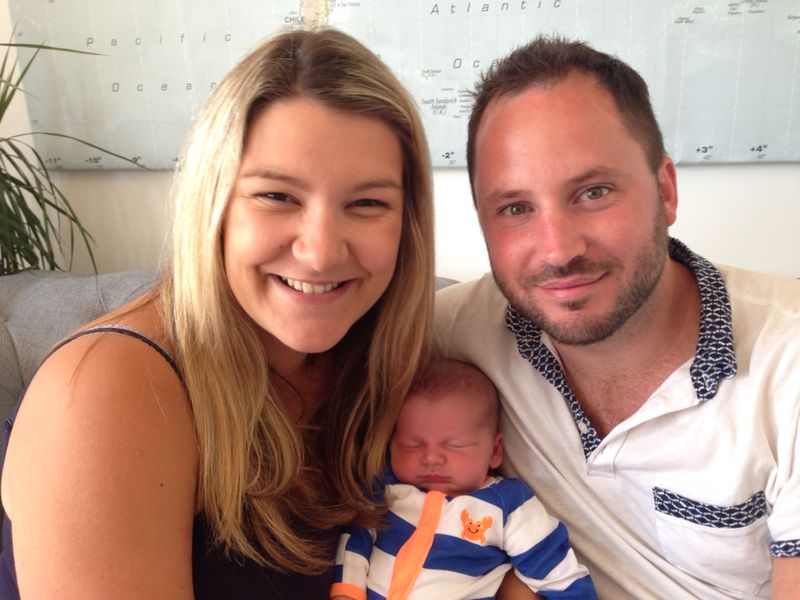 One week. Our first family photo.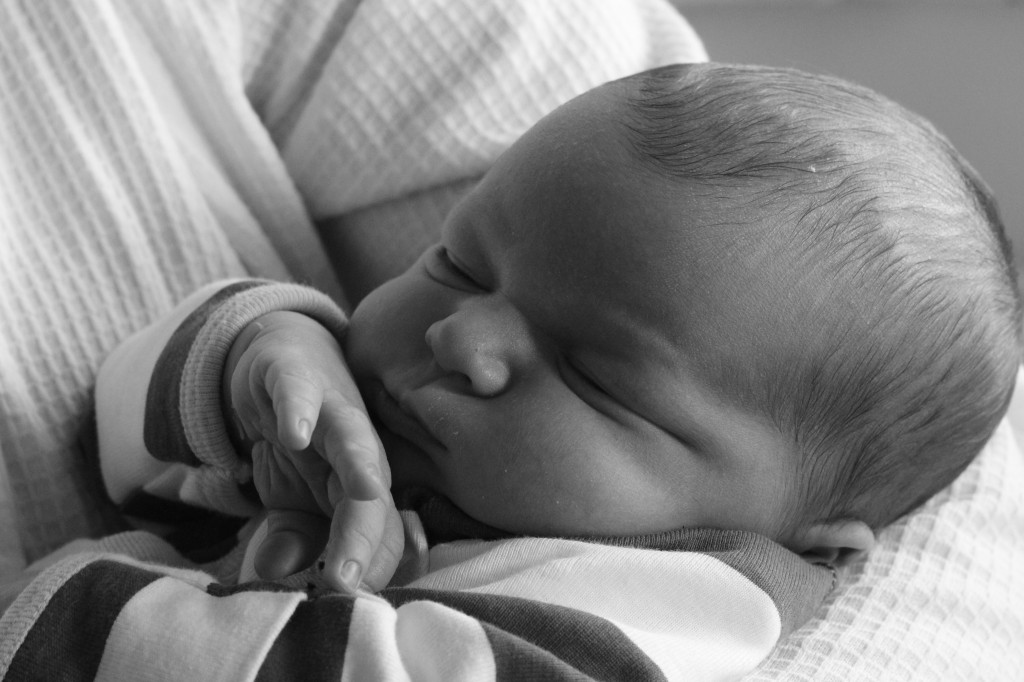 Cuddles all day, every day.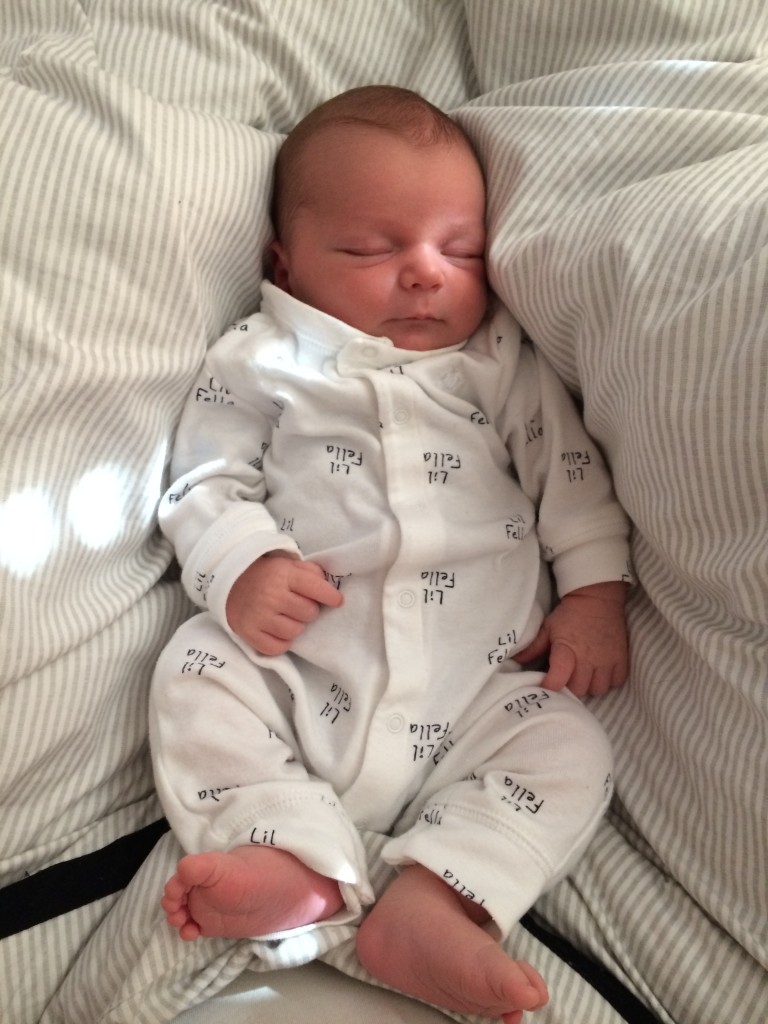 Week two.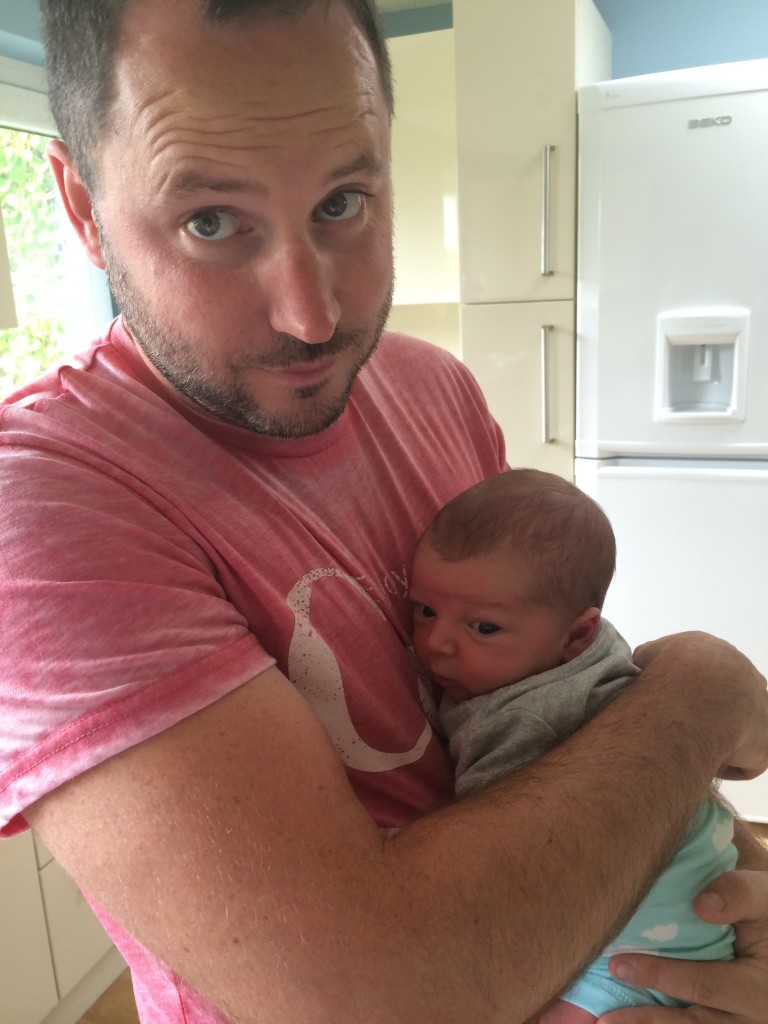 Cuddles with Daddy.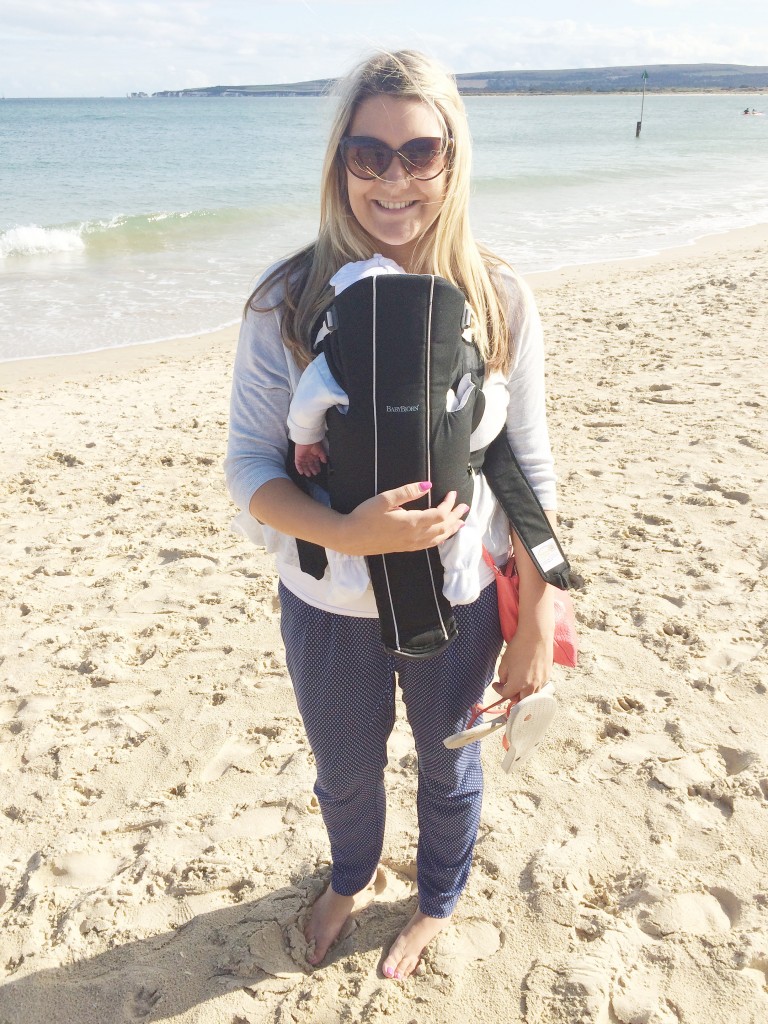 Seb's first trip to Sandbanks beach in his BabyBjorn baby carrier.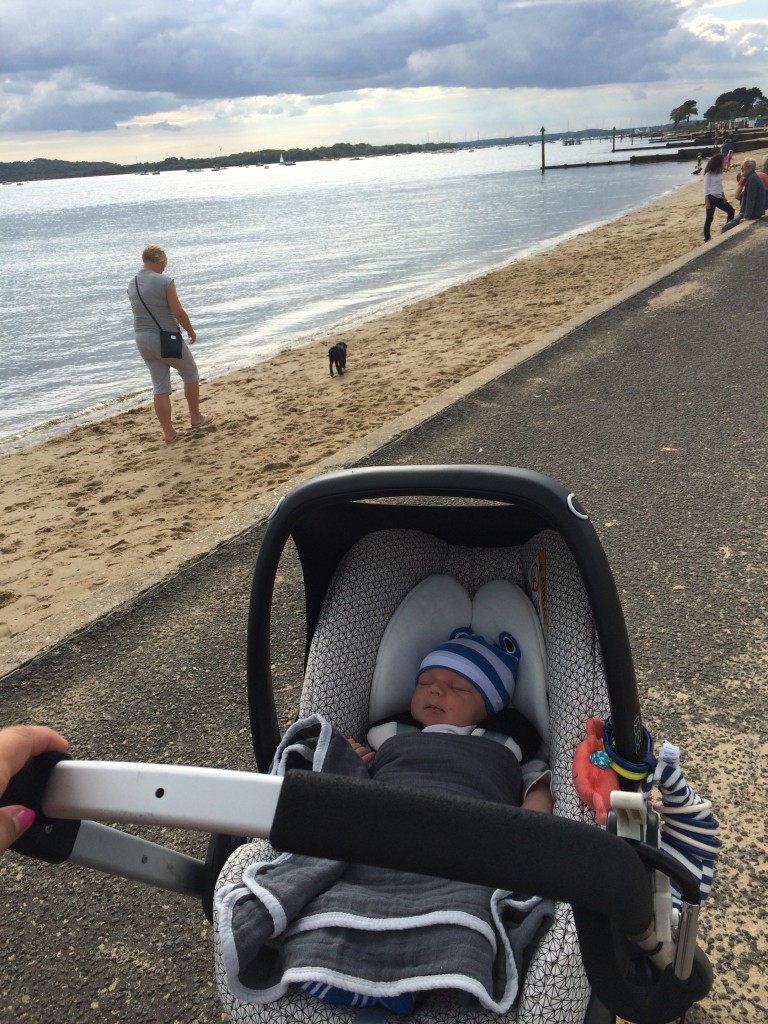 First walk along the promenade at Hamworthy Beach.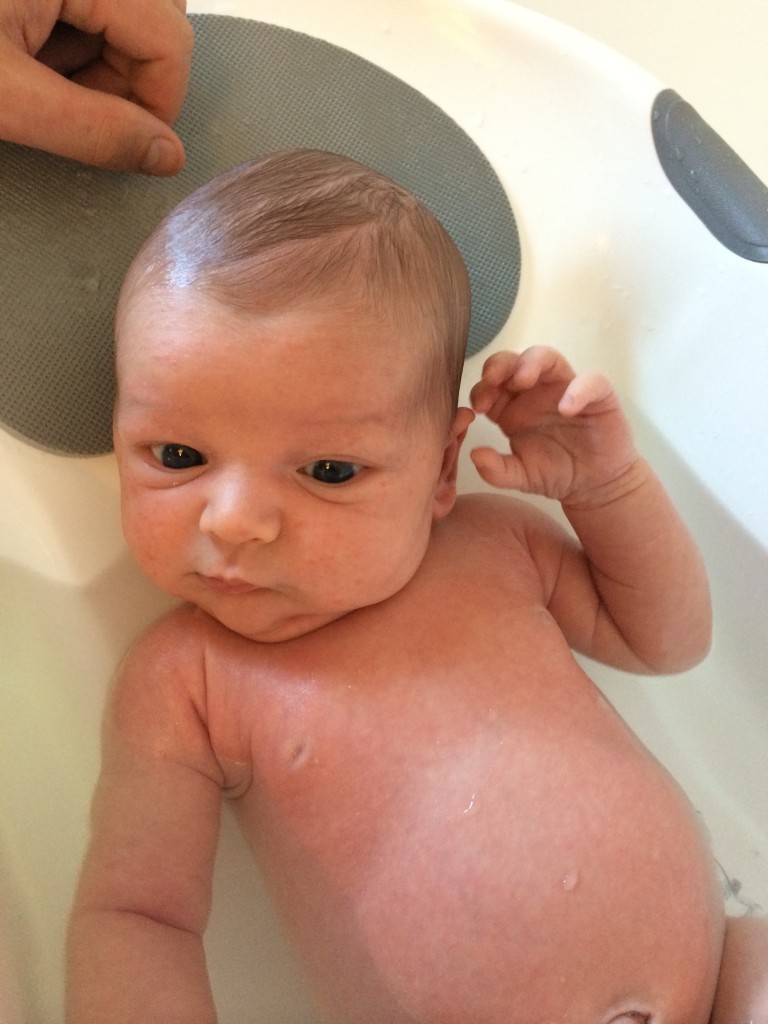 Day 14, babies first bath! Seb absolutely loves the bath. The look on his face when we first put him in the water was priceless. I think he will be a little water baby like mummy!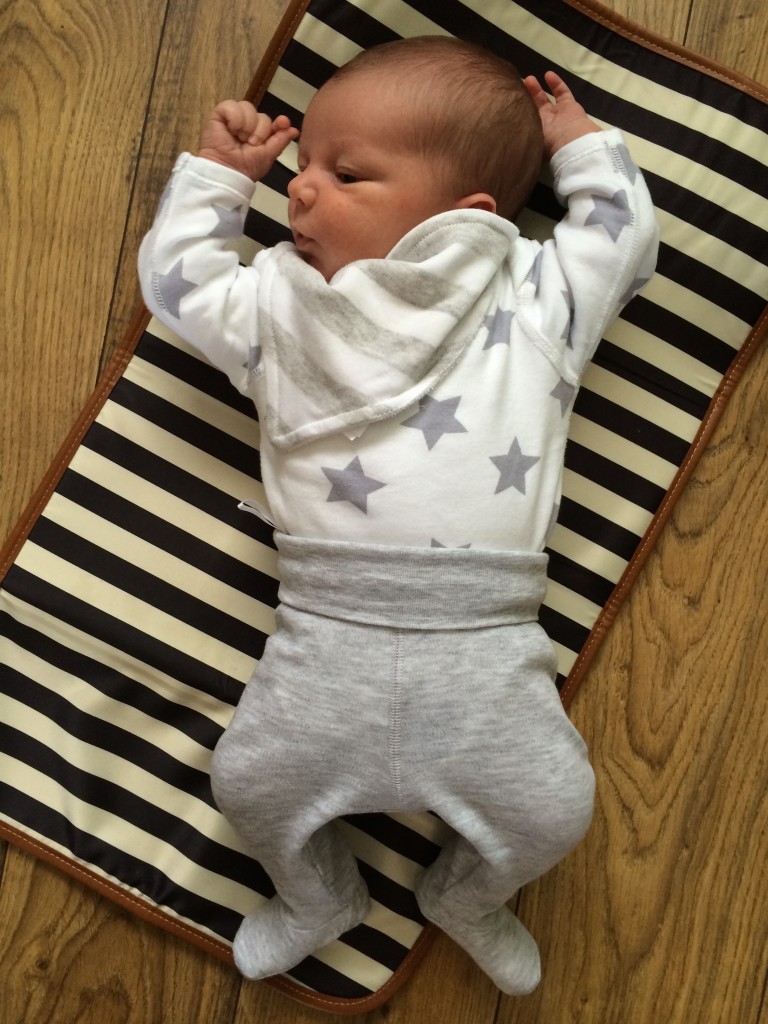 Playdate with baby Ralphie.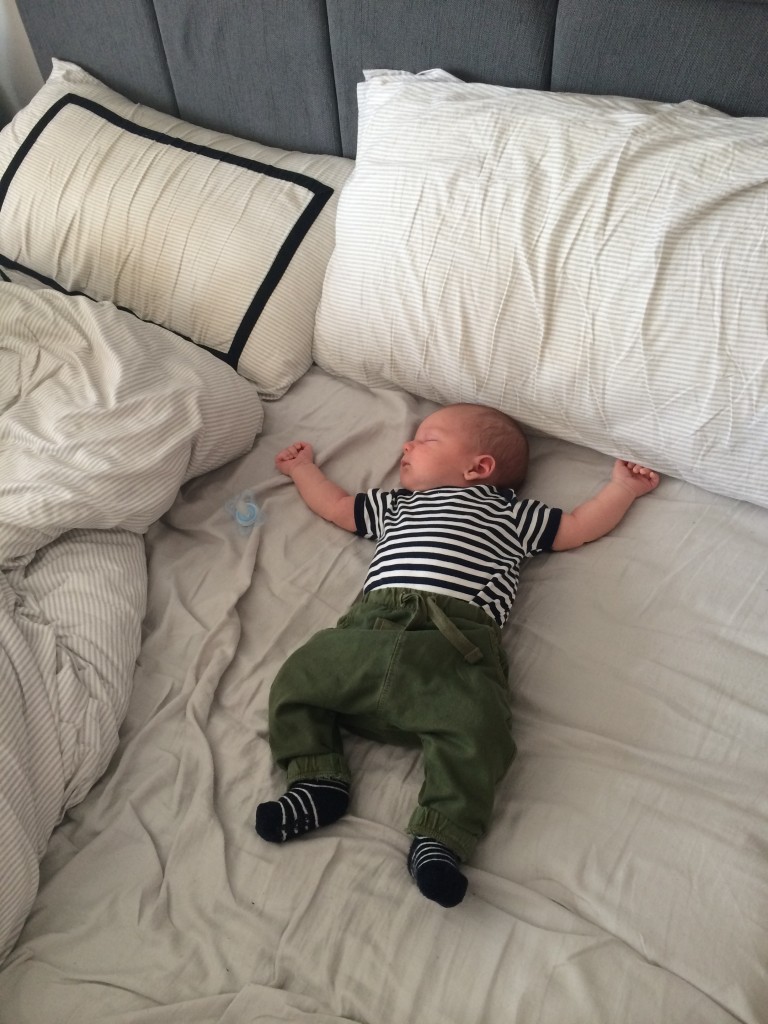 Week 3, waking up in mummy's bed!
Bournemouth Airshow outfit, day one! Romper from H&M.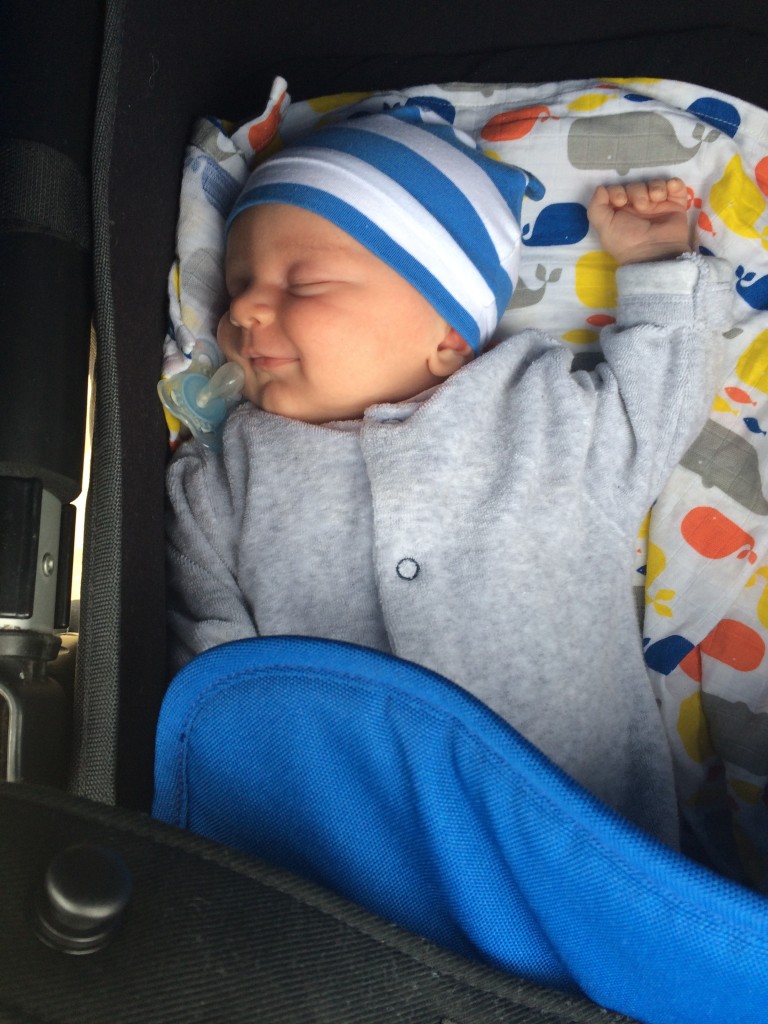 Day two at the airshow on the beach. While the red arrows were flying overhead, I peeped into the pram to check on Seb and caught this adorable smile. His first smile just a few days before at 3 weeks + 6 days!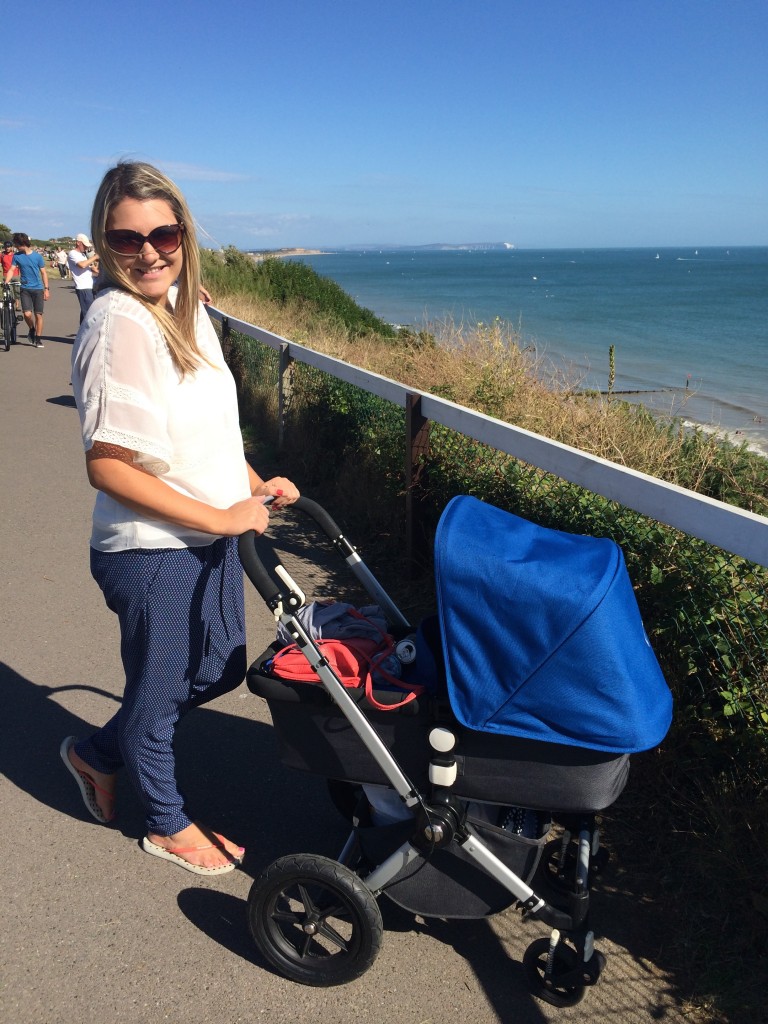 Final day of the airshow in my Bugaboo!
I hope you've enjoyed my little photo diary of Seb's first month. He sure is one contented baby who loves snuggles on your chest, splashing around in the bath, being bounced up and down and swooshed around in the air and making lots of coo's and giggles!