I'm going to tell you my favourite love story. It's the love story of my best friend and her husband. Their first meeting was a memorable one. Rachel was working behind the bar of their local pub and Ben had plugged Freddie Mercury into the dukebox and was showing off his "signature" move. It was love at first laugh. Within a few months, to their complete shock, Rachel found out she was pregnant. It was a tough start to the relationship while they fought to earn as much money as possible, bring up their first child and build a relationship.
3 children, a house and 9 years later, Ben finally proposed to Rachel on New Years Day of 2013. It was only right that their wedding date be their 10 year anniversary, so Friday 28th March 2014 they were married.
I was beaming with joy when Rachel asked me to be their Maid of Honour. I'd never been part of a wedding party before and love everything organisation and list related (obviously) so naturally, I got to work starting with a Pinterest board of everything I knew she'd love. Naturally, the theme of the wedding became "love". Over the following months, we had monthly "meetings" and attended wedding fair after wedding fair gathering ideas and inspiration.
We finally settled on a venue, the dress had been chosen and many tears had been shed.
The day arrived quicker than we could ever imagine.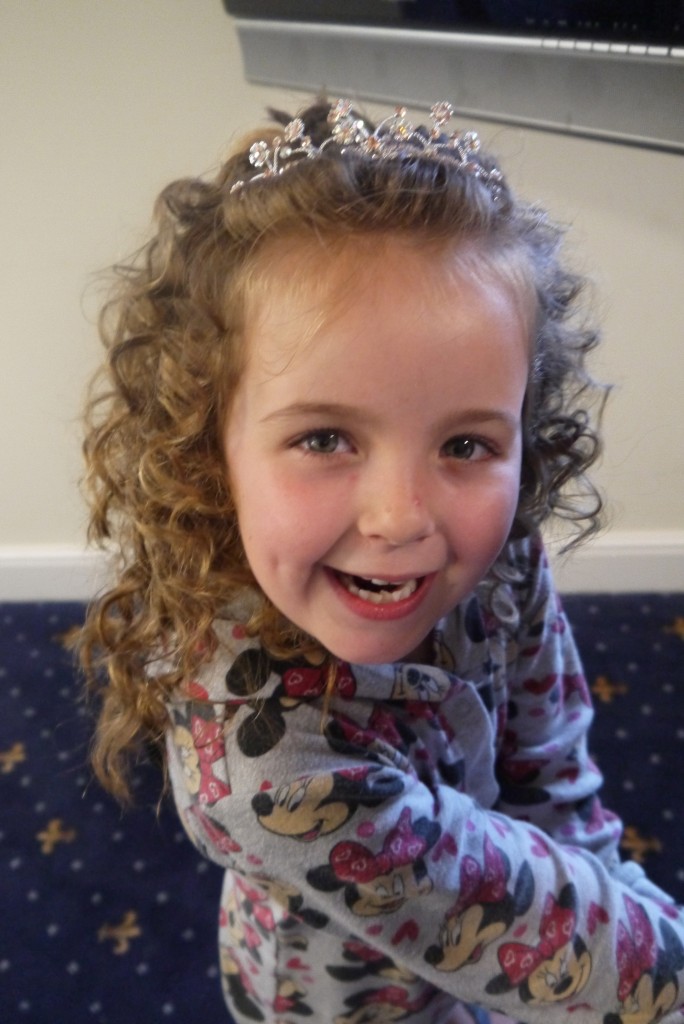 Having not slept the night before from nerves and an uncomfortable pregnant belly, we were up at the crack of dawn waiting for hair and makeup to arrive. Phoebe was first to be glammed up and she loved it. She had one lady on hair, one on makeup and me painting her nails. She is 4 years old!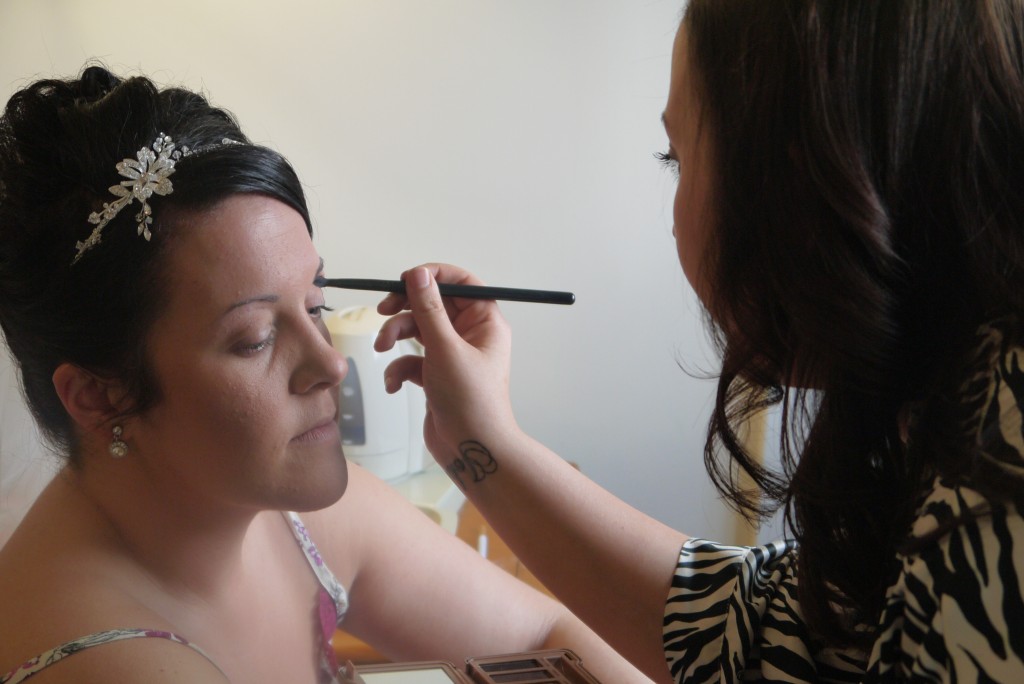 Then it was on to Rachel's hair and makeup. She had chosen a beautiful vintage headpiece to complete her up-do and natural makeup added to the glam factor of the dress and hair.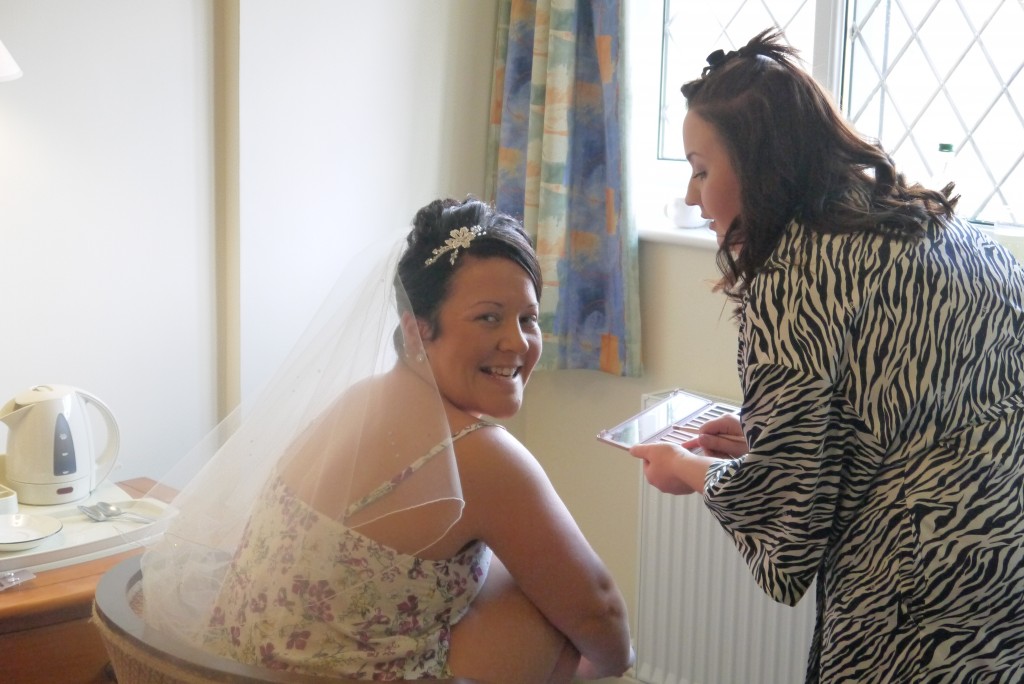 It was a beautiful morning with lots of giggles, dancing and champagne. The bridesmaids were on hand to make sure Rachel had everything she needed (mainly a topped up wine glass) and our wonderful wedding dressers were on hand to dress the bridesmaids (and my big bump!).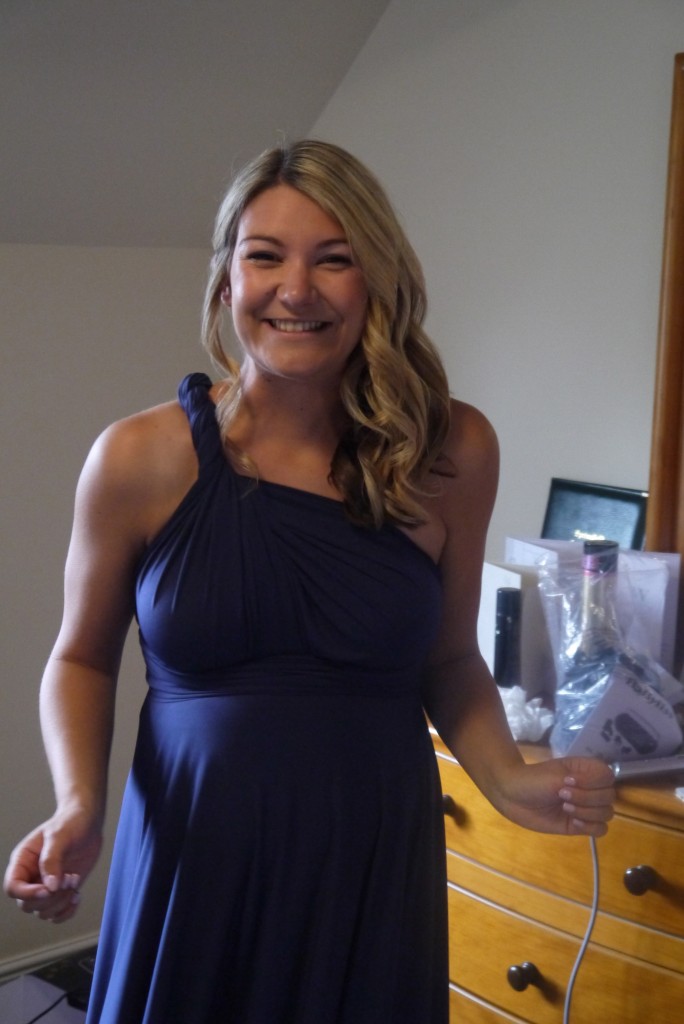 And before we knew it, it was time to head down to the cars. 4 very emotional bridesmaid, one beautiful bride, a gorgeous flower girl and mother of the bride to hold us together.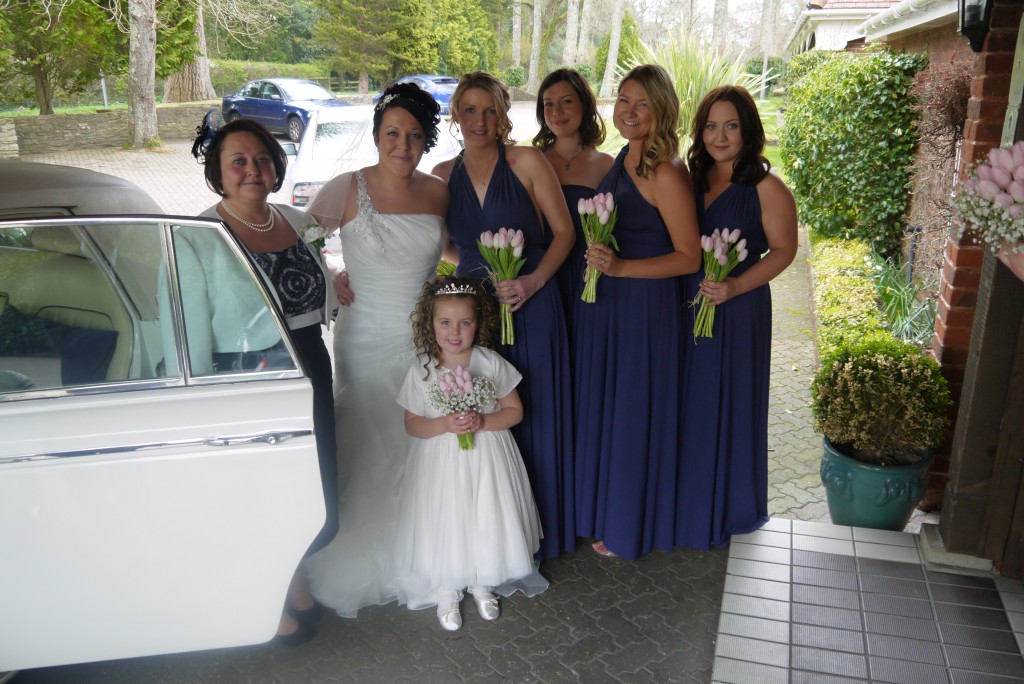 Brides dress :: All Aspects Weddings, Southbourne. Bridesmaid dresses (1 dress, wear different ways) :: Dessy at All Aspects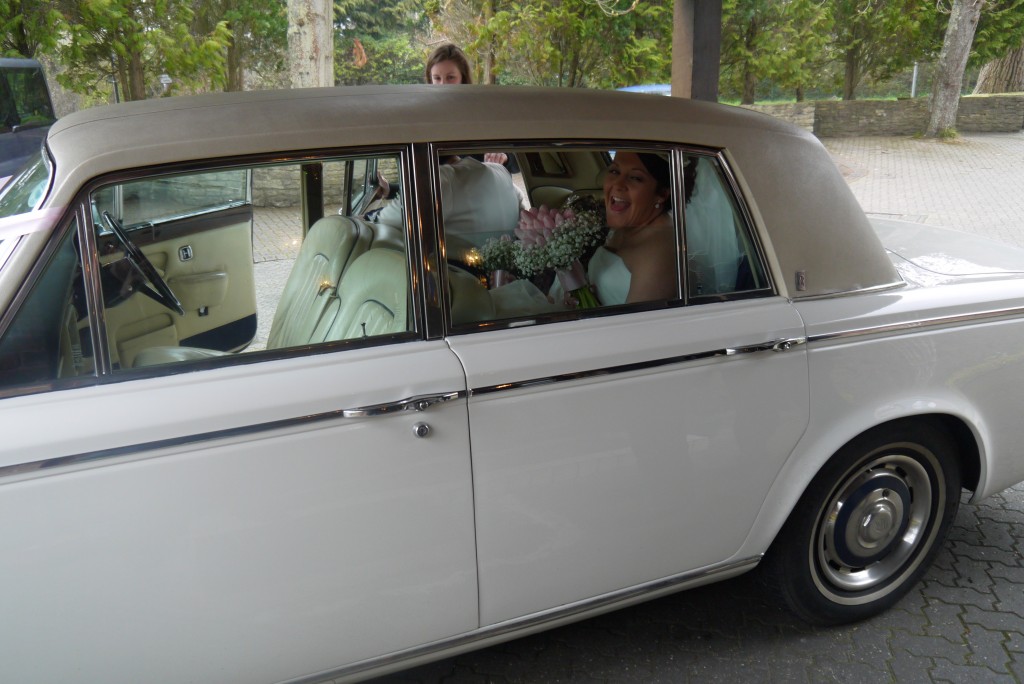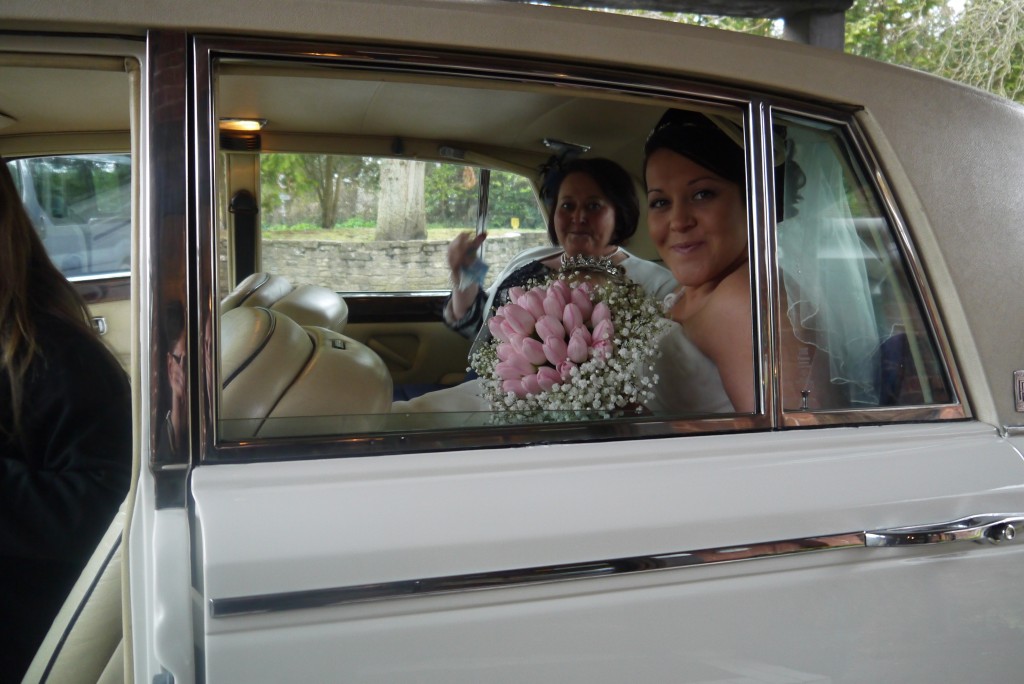 As we watched the cream Rolls pull out of the drive, it all became real. Our best friend was about to get married.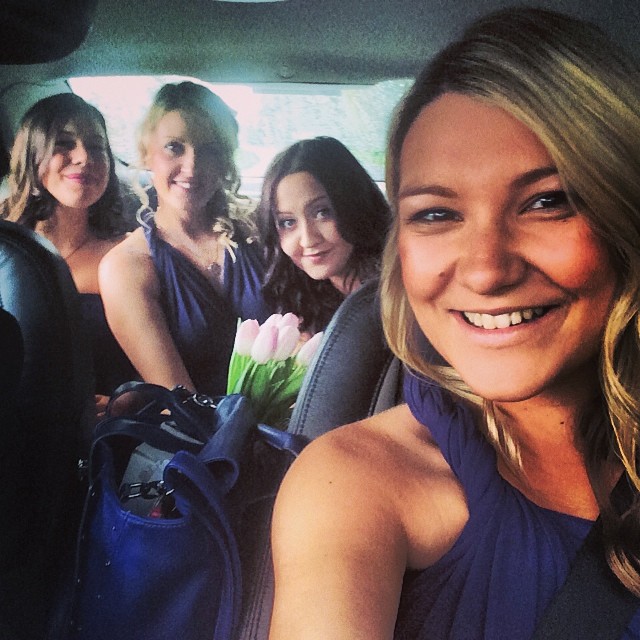 Time for a quick #bridesmaidselfie before we walk to isle!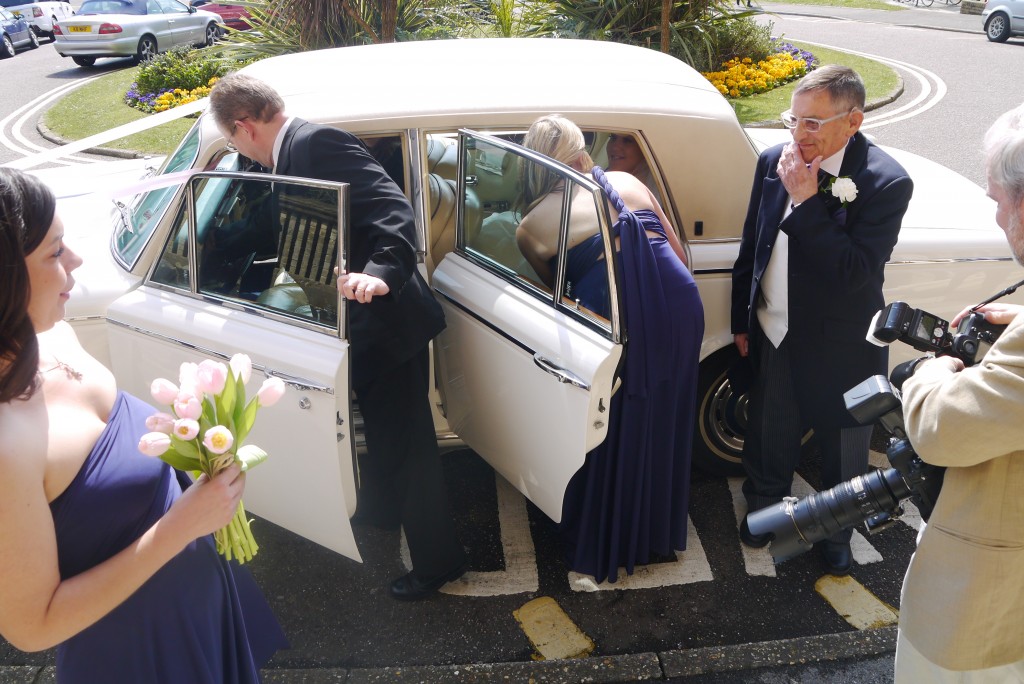 As we arrived at the town hall, emotions hit us all. We prepped Rachel and told her it was all going to be ok, before handing her over to her amazing granddad who was going to be walking her down the isle.
And there is was. The giant wooden doors opened and everyones eyes were on us. The sounds of "Kissing You" from Romeo and Juliet were the only sounds in the room. I looked at Ben, and in that moment, I knew that this really was the best love story in the world.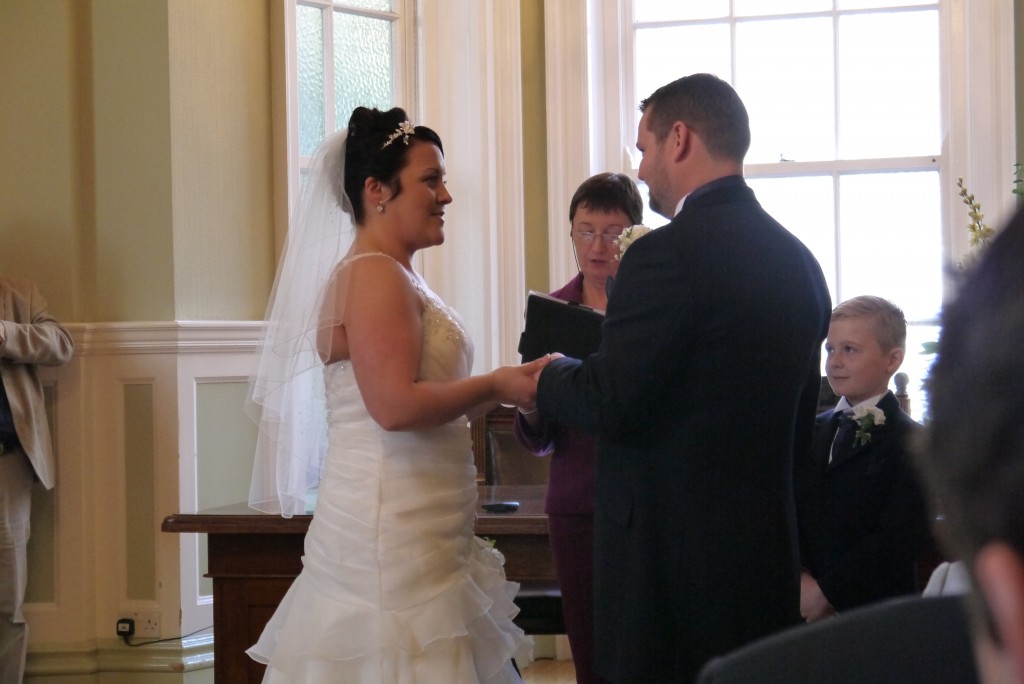 We all witnessed the most beautiful ceremony that afternoon. We laughed as Fletcher dropped the wedding rings, we smiled as they said "I do" and we cried and they were finally announced as Husband and Wife. I could not have been happier in that moment for my two best friends.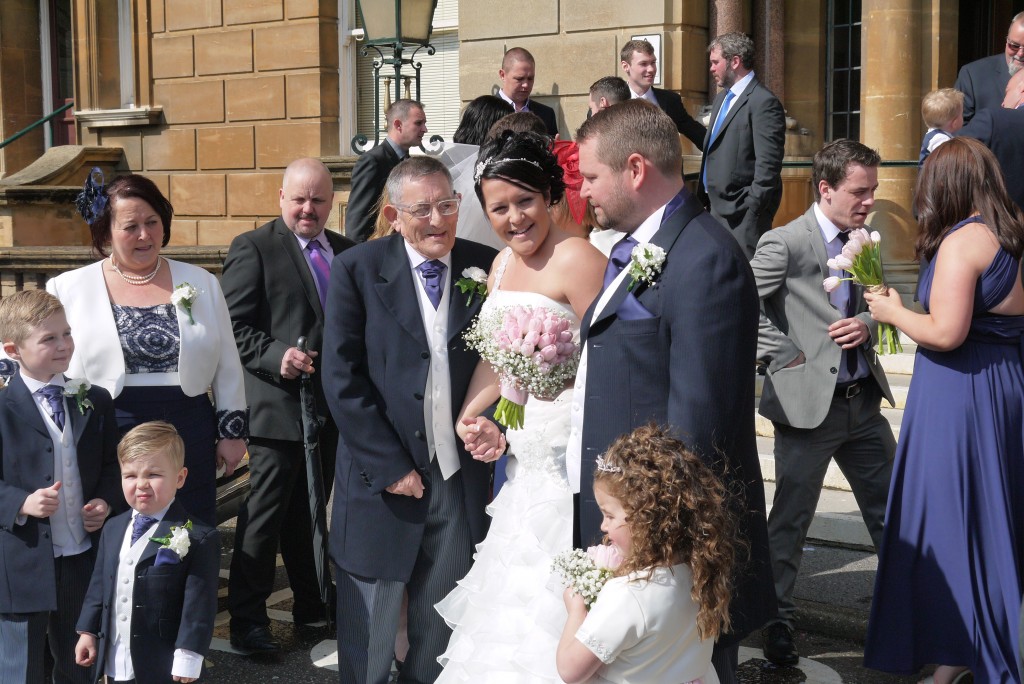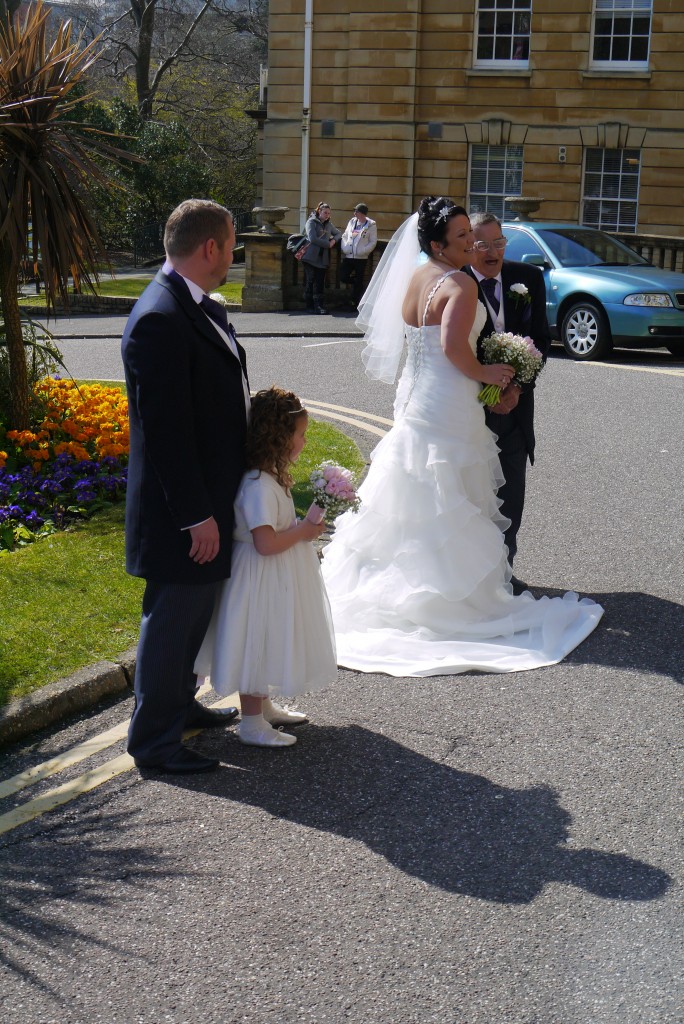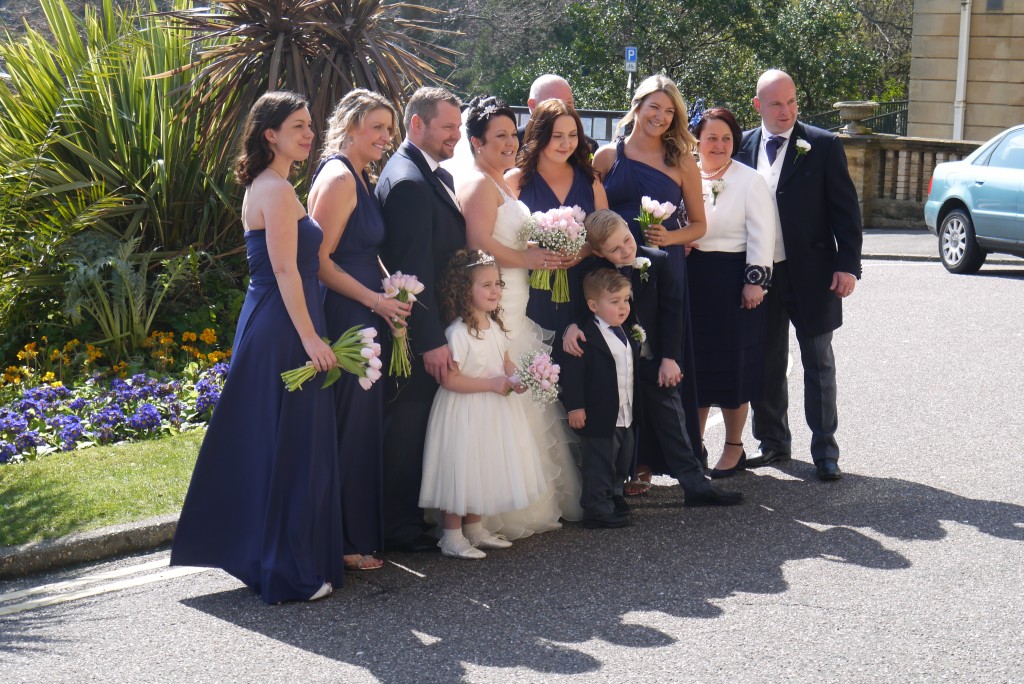 After all the wedding pictures in the beautiful sunshine, it was back to the hotel to prepare for the breakfast and celebrations. Just look at these beautiful babies!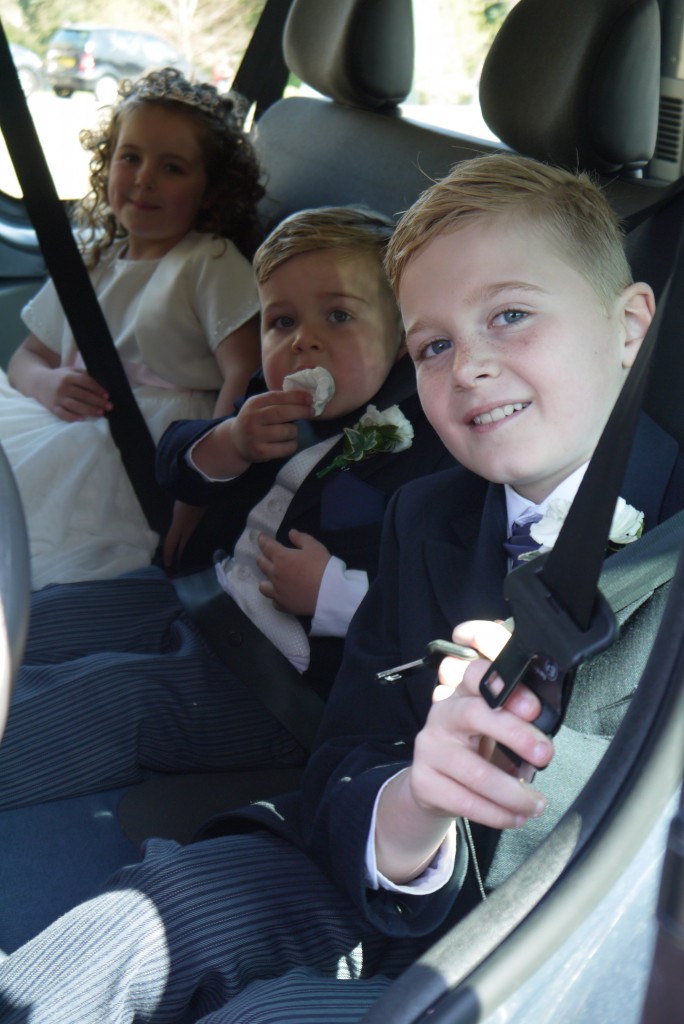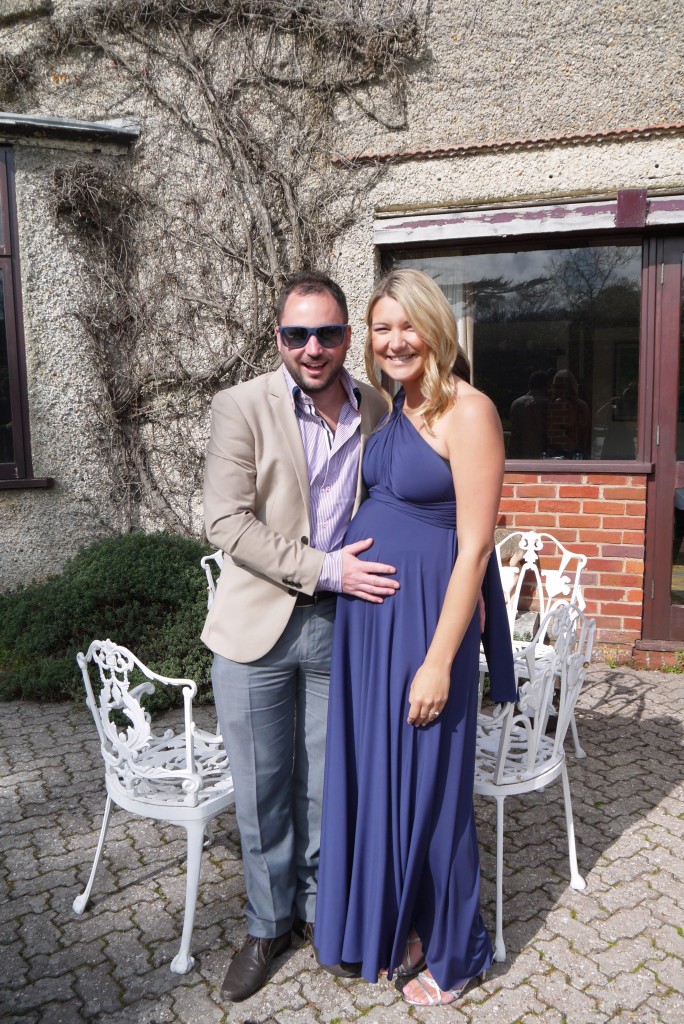 Me and my boys.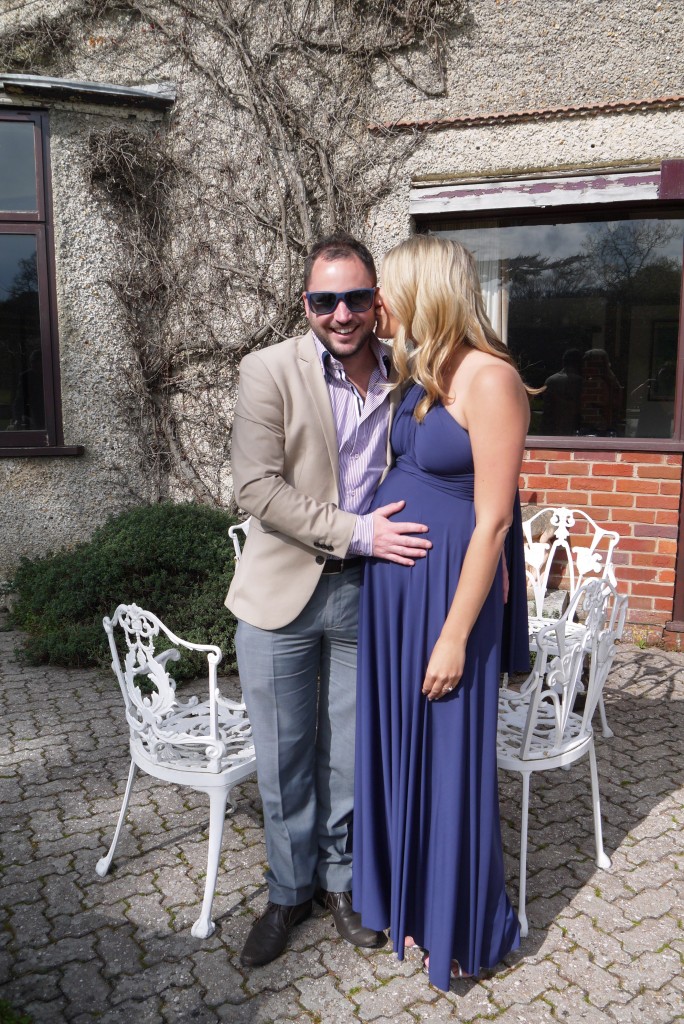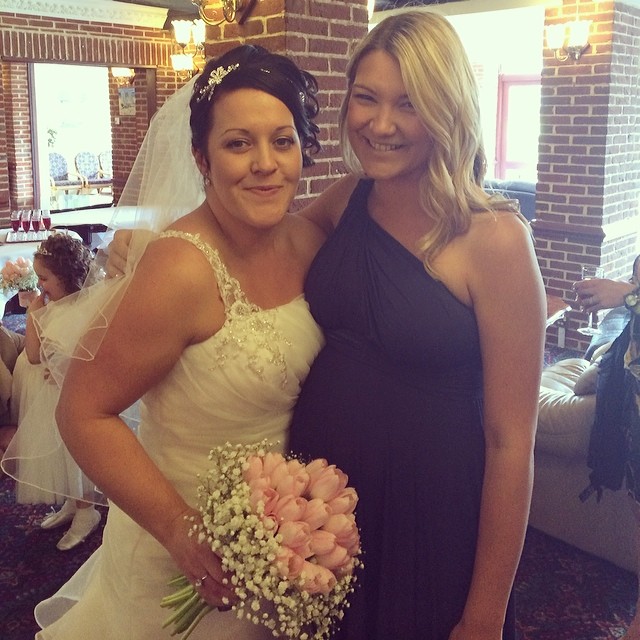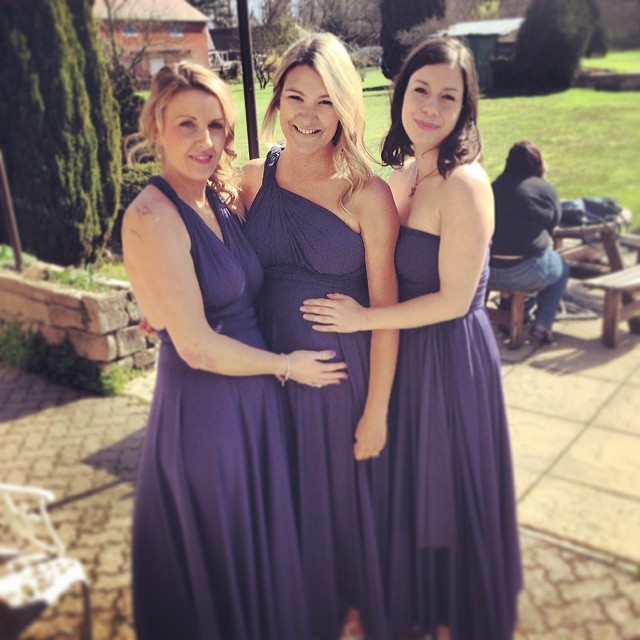 The afternoon that followed was perfect. The wedding breakfast was perfect, the food was wonderful and the party had officially started.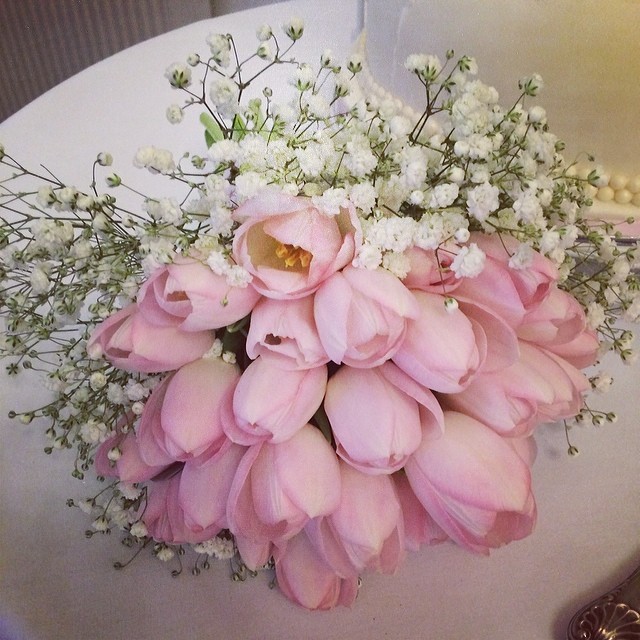 The brides beautiful flowers of blush pink tulips and cherry blossom. Inspiration from here.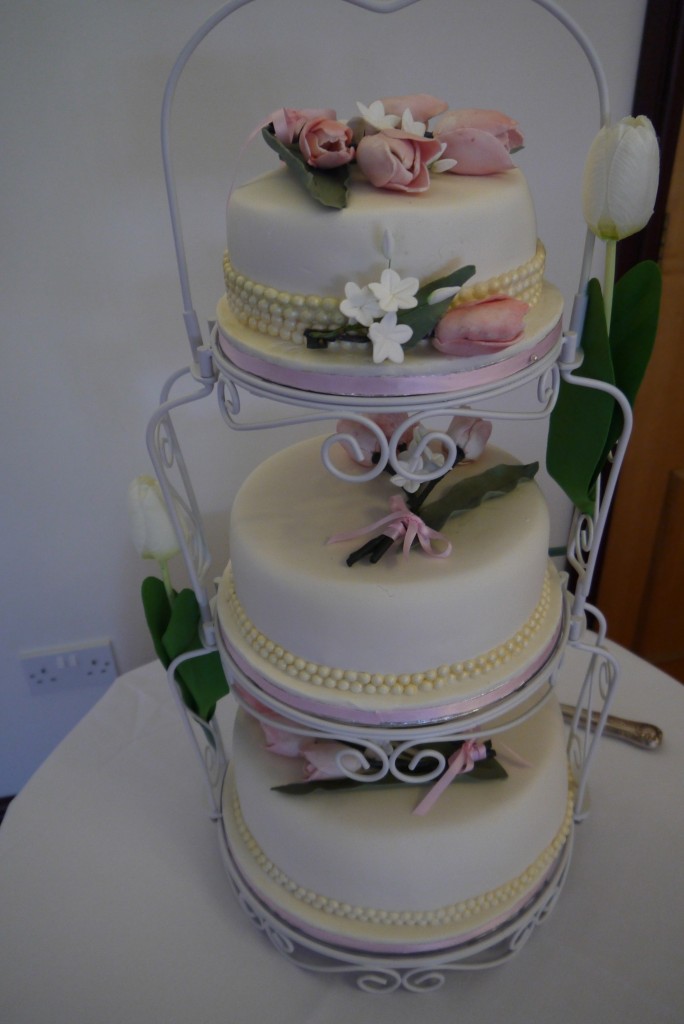 The cake was a magnificent three tiered fruit cake, typically full of booze!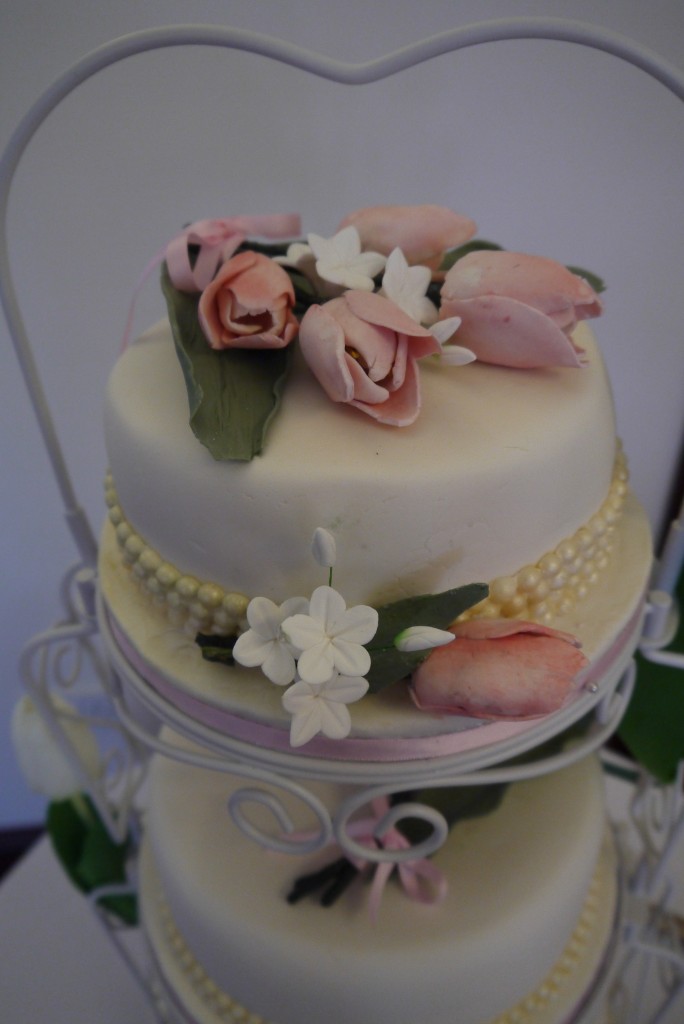 The centre flowers were simple tulips in blush pink and white.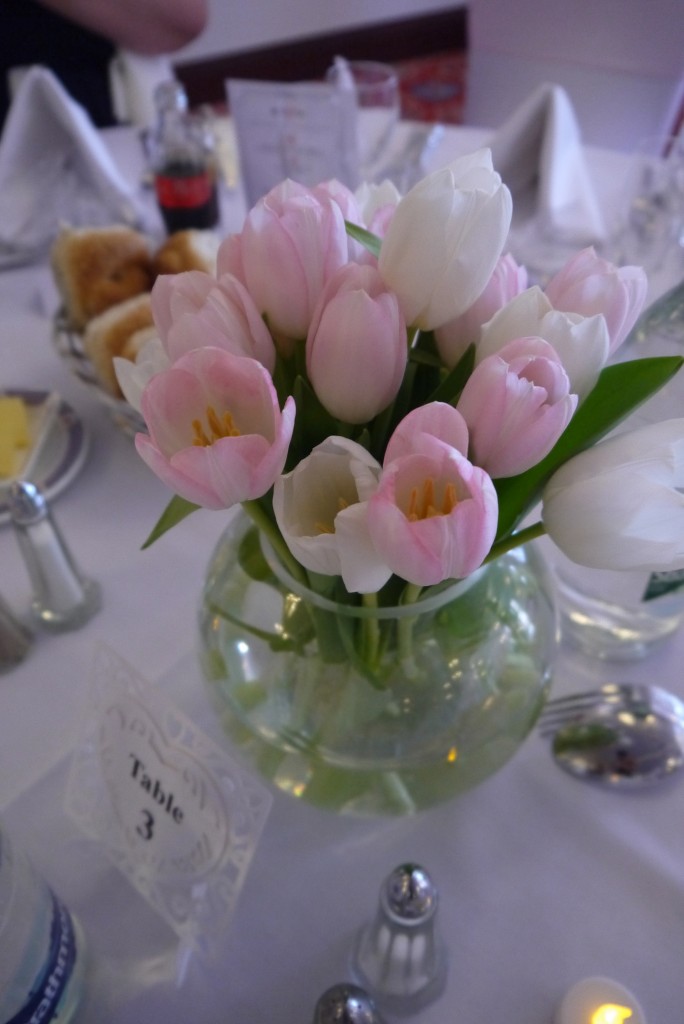 The favours were personalised love hearts ordered from eBay.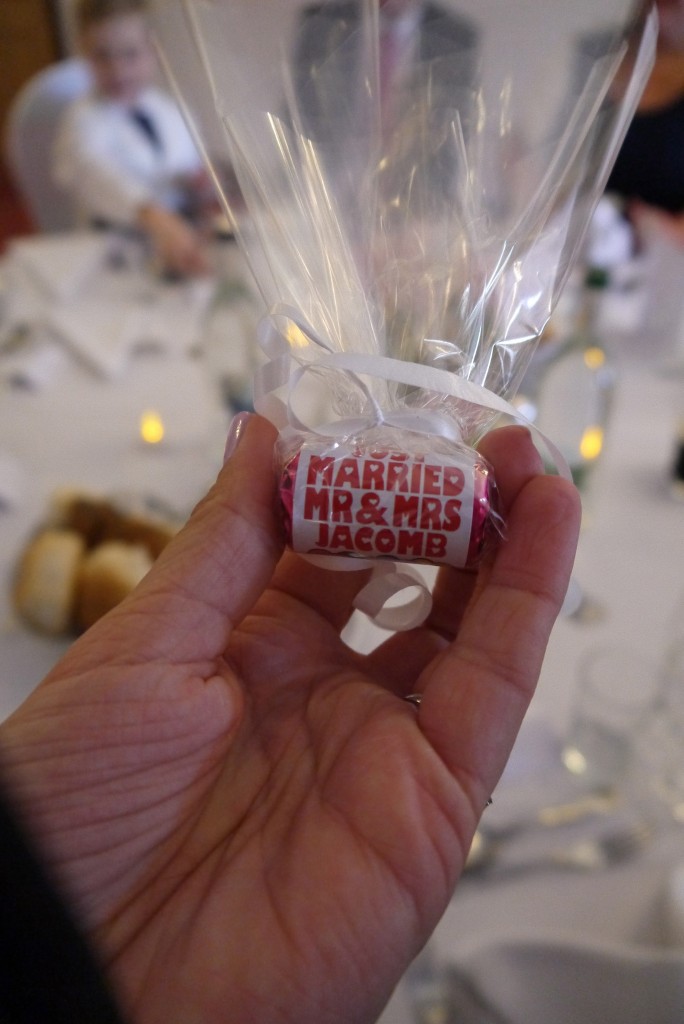 We decorated the reception room with bunting and fairy lights, a giant sweetie stall, casino tables and a photo booth. The whole day was the day that Rachel had dreamed of for 10 years. I feel so honoured to have been part of it.
Congratulations Mr and Mrs Jacomb, I love your love story almost as much as I love the two of you!