So after the most beautiful proposal the night before, we woke up the next morning to muzzy heads and a severe champagne hangover. The best way to get rid of a raging hangover? A high speed powerboat ride apparently.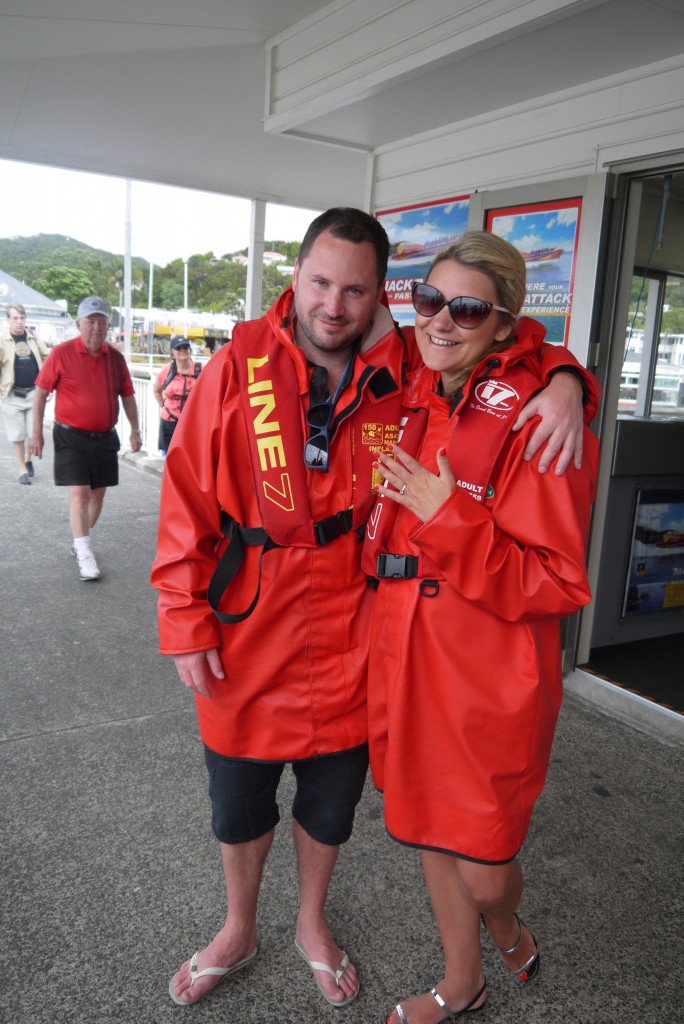 The "Mack Attack" seemed the obvious choice and I mean, look at it! If I ever did see a Batmobile…!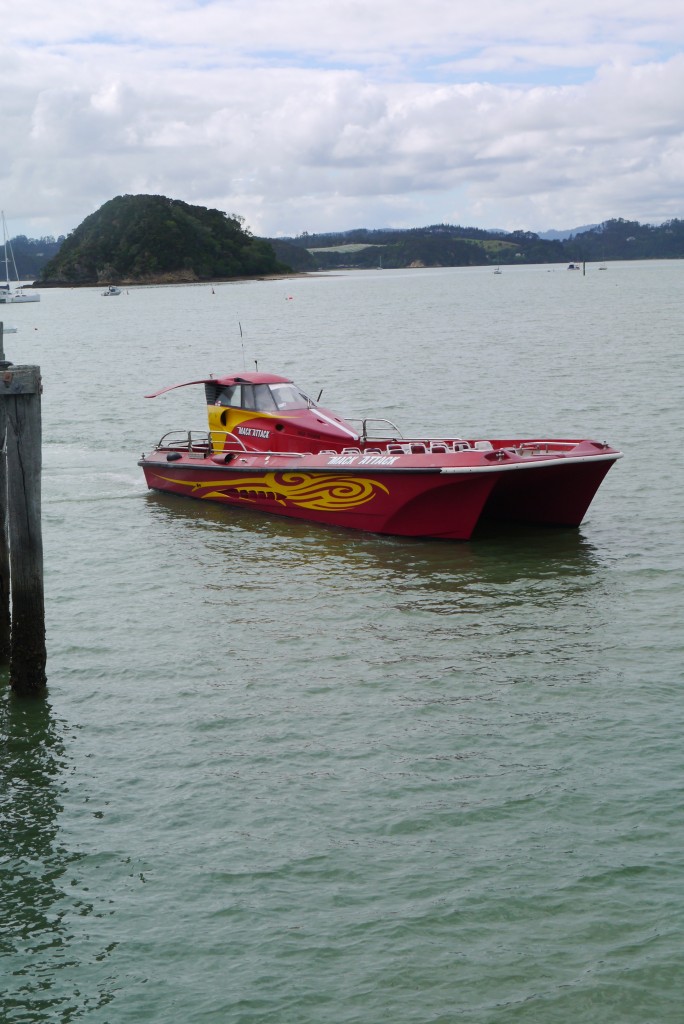 Obviously I couldn't stop staring at my new bling…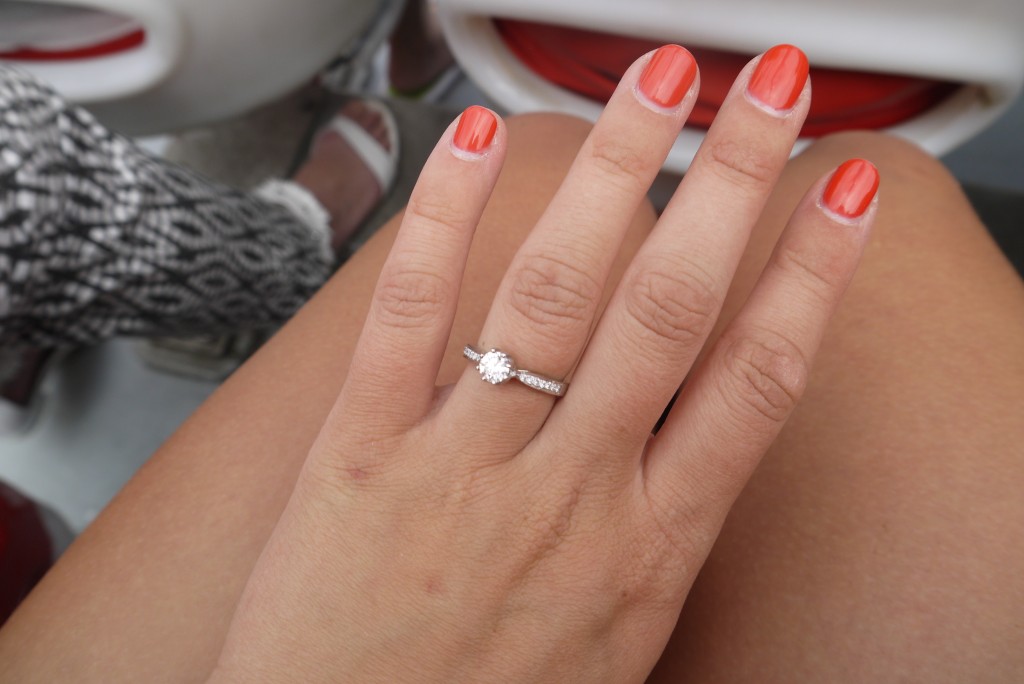 But unfortunately for us, the boat broke down just outside of Paihia bay after a few minutes of high speed action. Very apologetically, they turned the boat around and back to the bay we went. Its amazing how much of an appetite you can build in just an hour on the sea!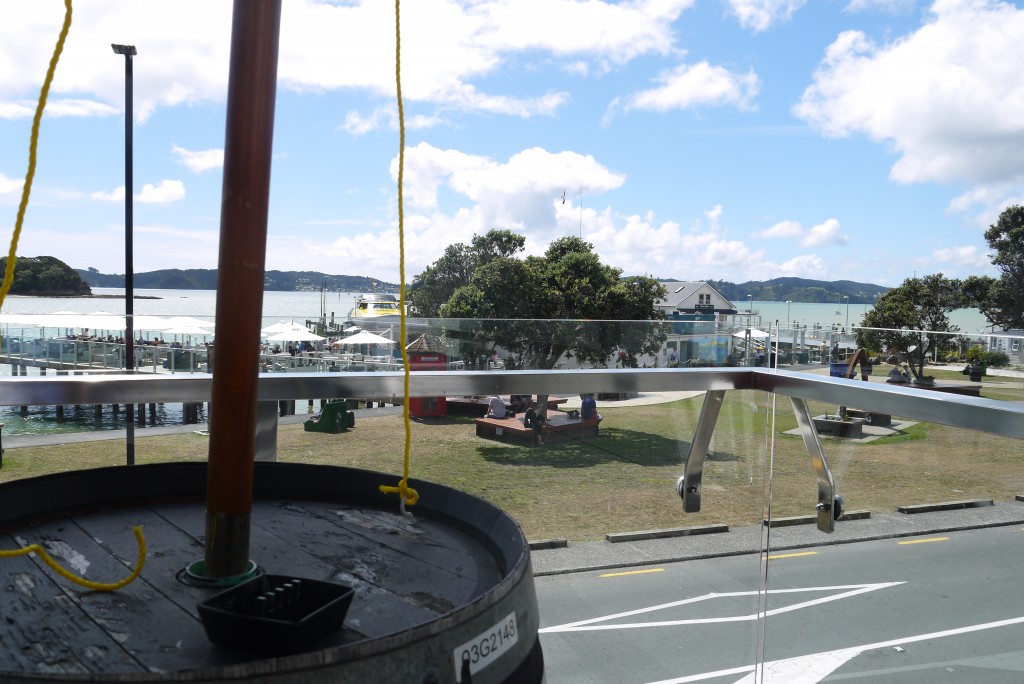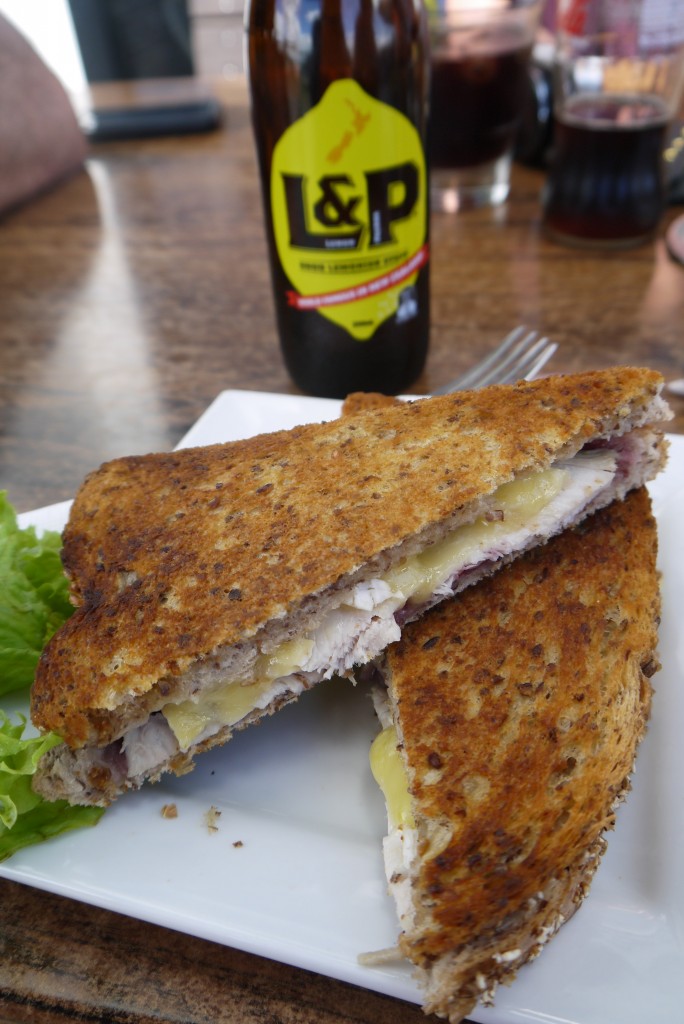 We found a lovely little cafe with a little sun terrace, wonderful views and L&P (if you haven't tried it you should!). It was a lot more hangover worthy that a speed boat ride I'll have to admit.
That afternoon, we decided to hit the road once again and headed to the local town of Kerikeri to visit the Stone Store. To my relief, it wasn't a store that sells stone, instead the oldest stone building in New Zealand. We didn't visit the upstair living quarters because, well, lets face it we're British and a 18th century building is certainly not old by our standards. Lucky for us there is the most amazing gift shop filling the whole ground floor. We picked up some decoration for our new home and headed back outside and into the sunshine.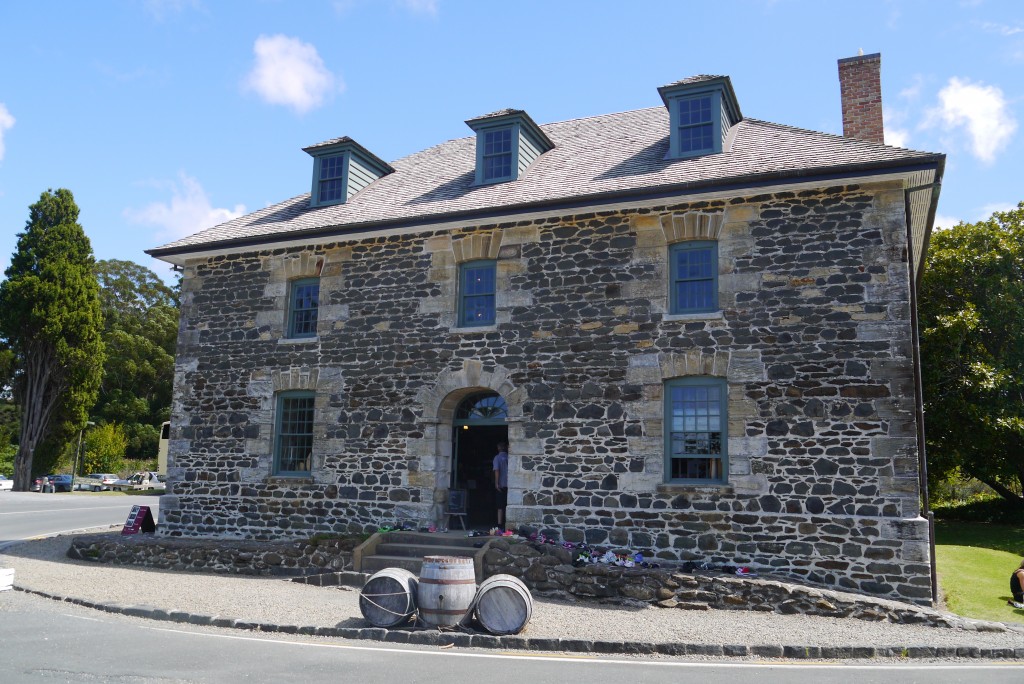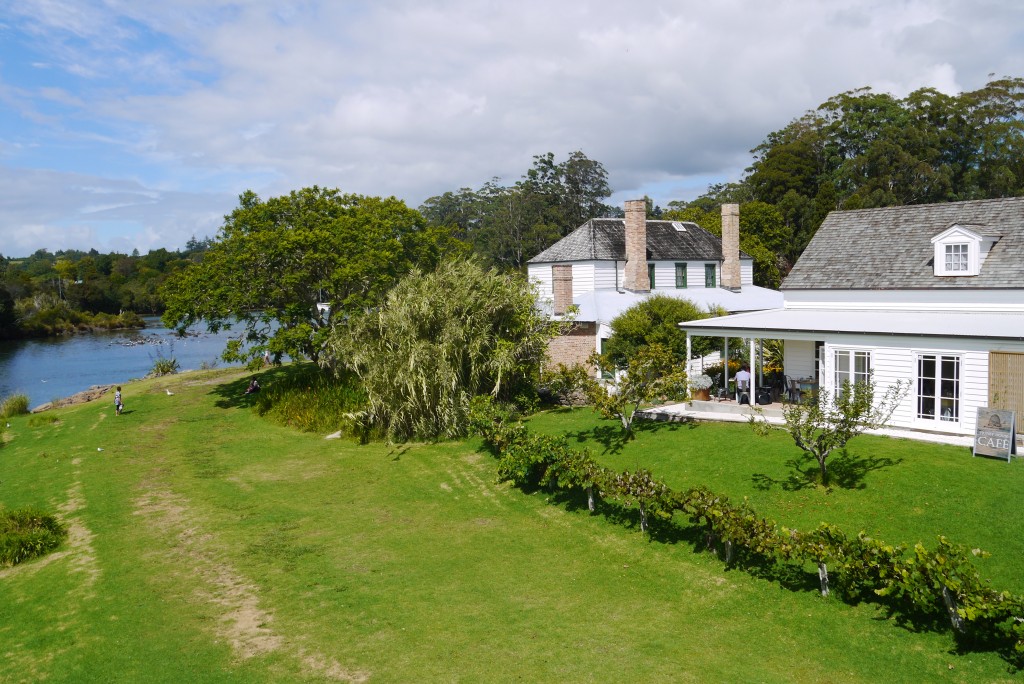 The gardens are equally as beautiful, where ducks roam and families have picnics on the waters edge.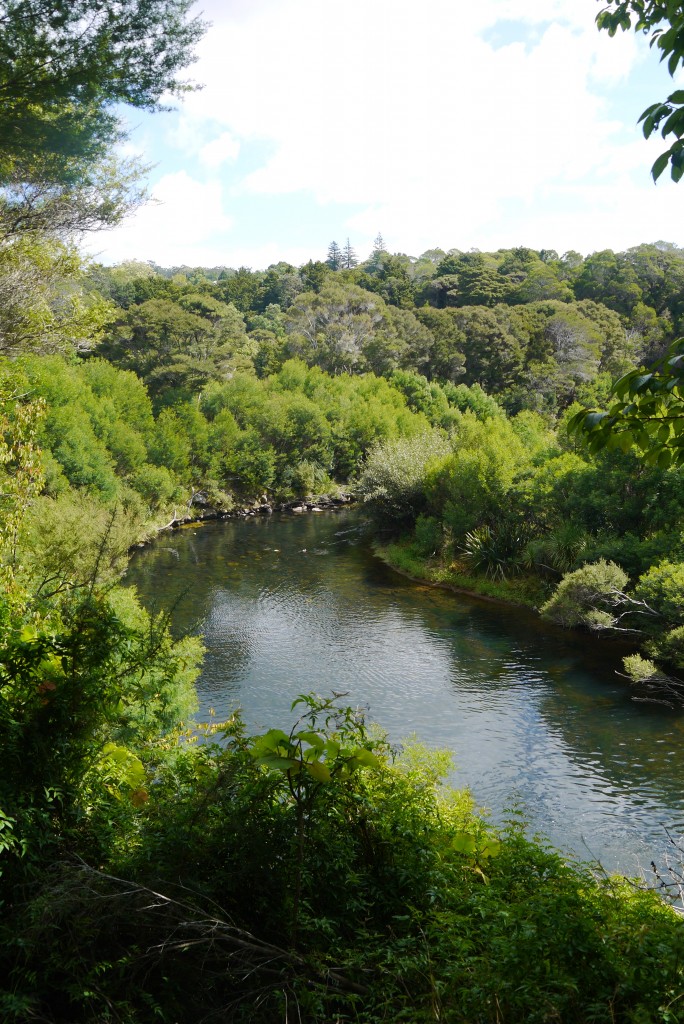 We decided on the bush walk to Rainbow Falls which meanders through the bush alongside the river.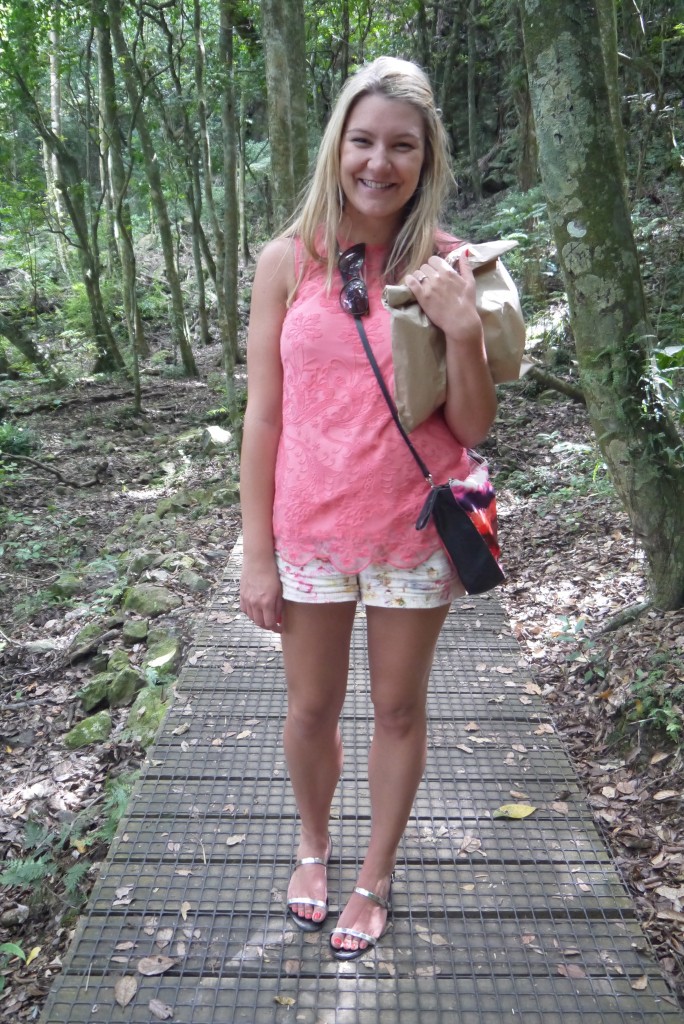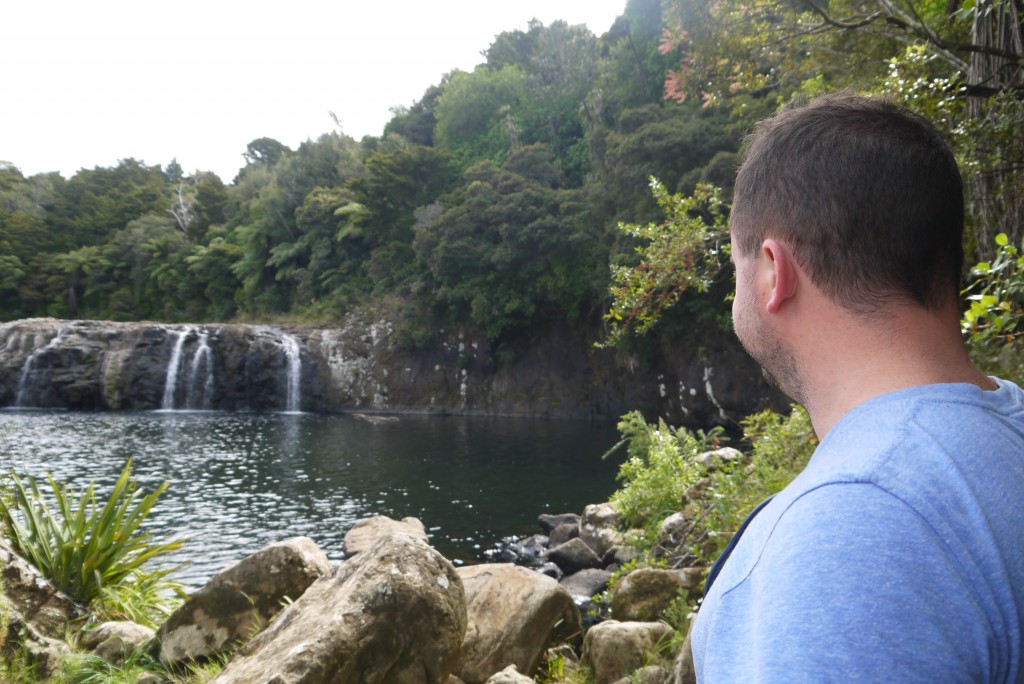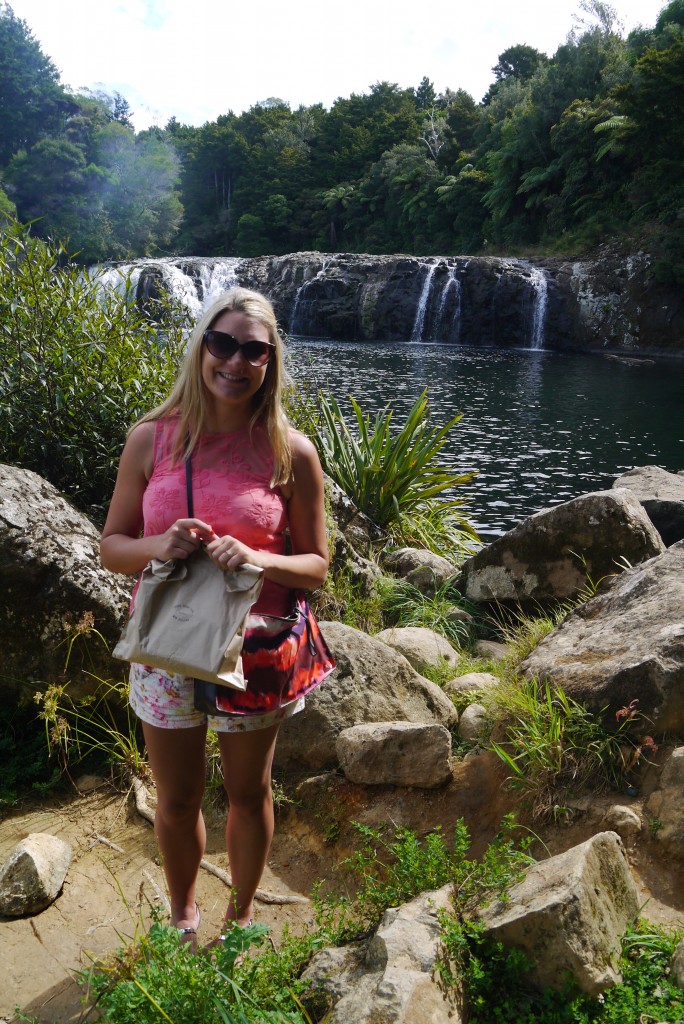 With tired feet and the reminisce of a hangover still lingering, we headed back to Paihia for a snooze before our engagement celebration meal later that evening.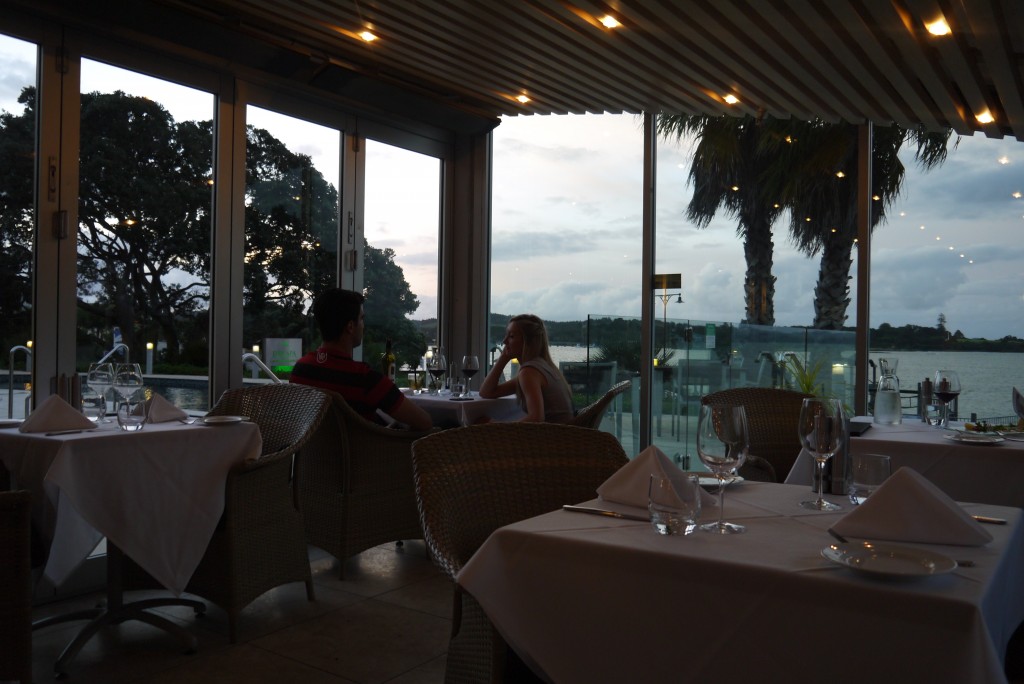 The Puretastes Restaurant is one of Paihia's most luxurious fine dining restaurants. We were seated at our table and the hostess kindly took our drinks orders. Naturally, we all ordered fine New Zealand wines to start.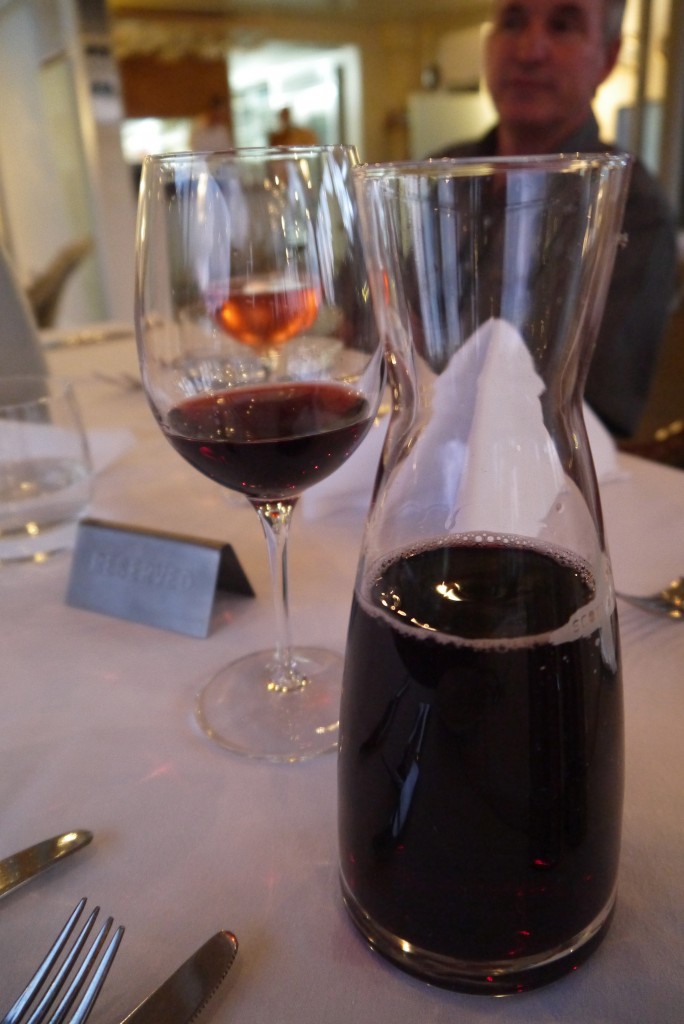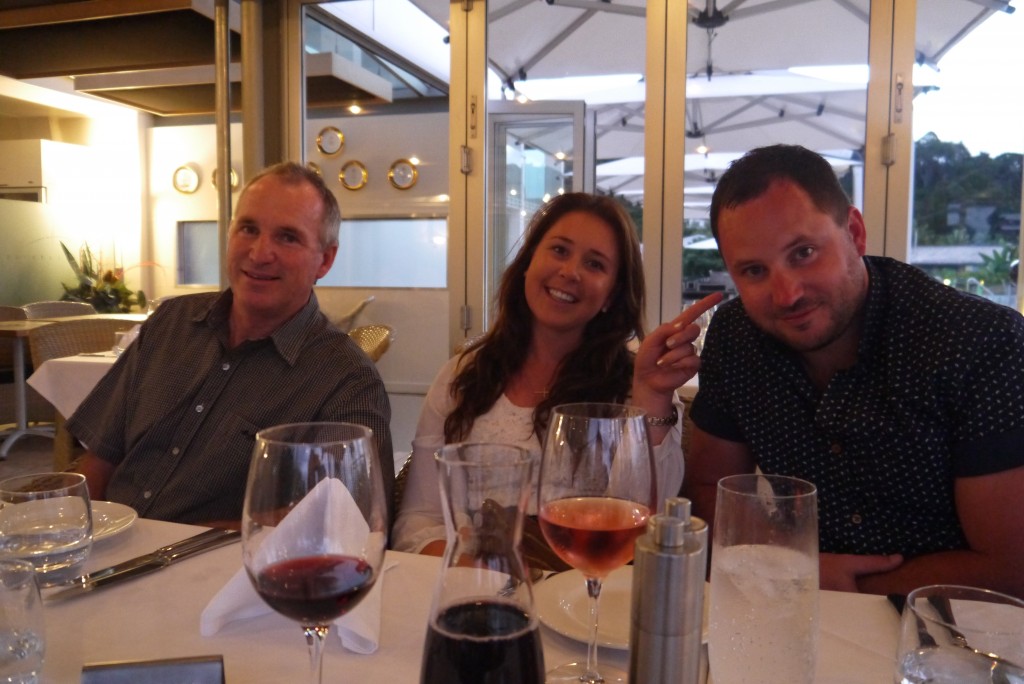 Then took our orders from the small menu. First up, a selection of hummus and pitas. Unfortunately this is where the meal began to go downhill. The pitas were terribly overcooked and crispy and the hummus was just far too garlicky.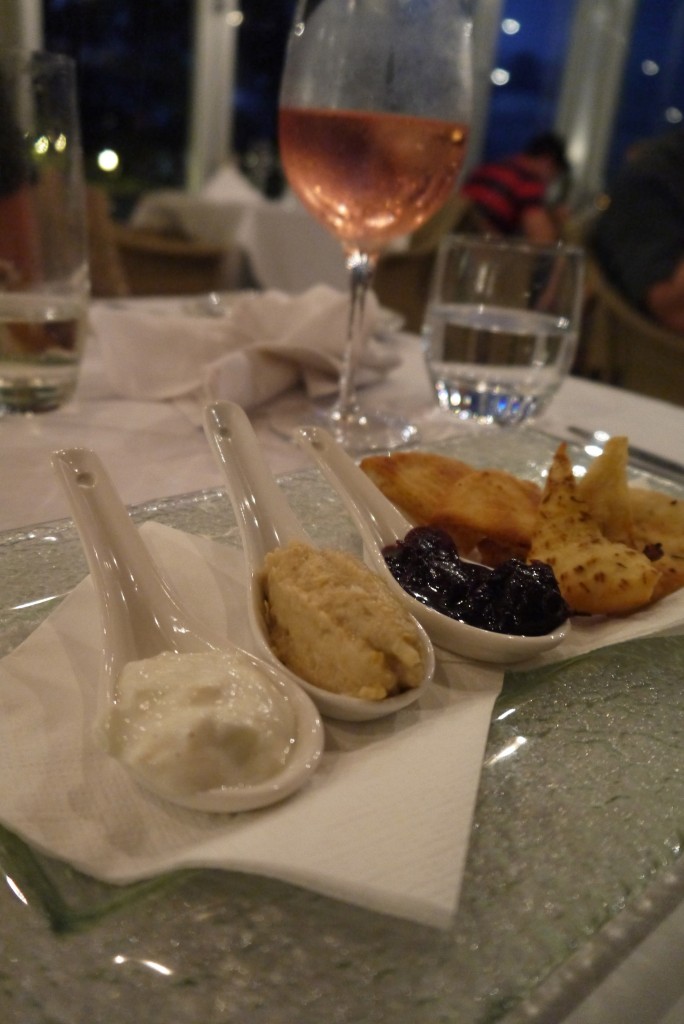 Scott and Gemma shared the Seafood Platter which looked wonderful.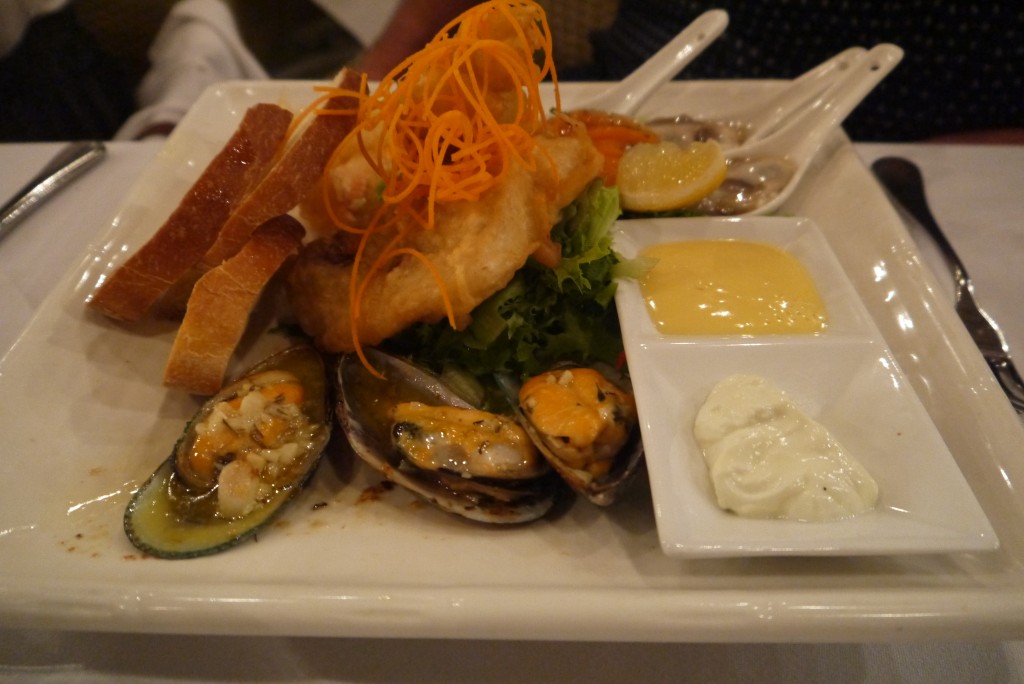 For mains, Jennie went for the Sea Bass and I chose the Rack of Lamb. Neither were creative or had any real taste, but we didn't let that ruin our celebrations.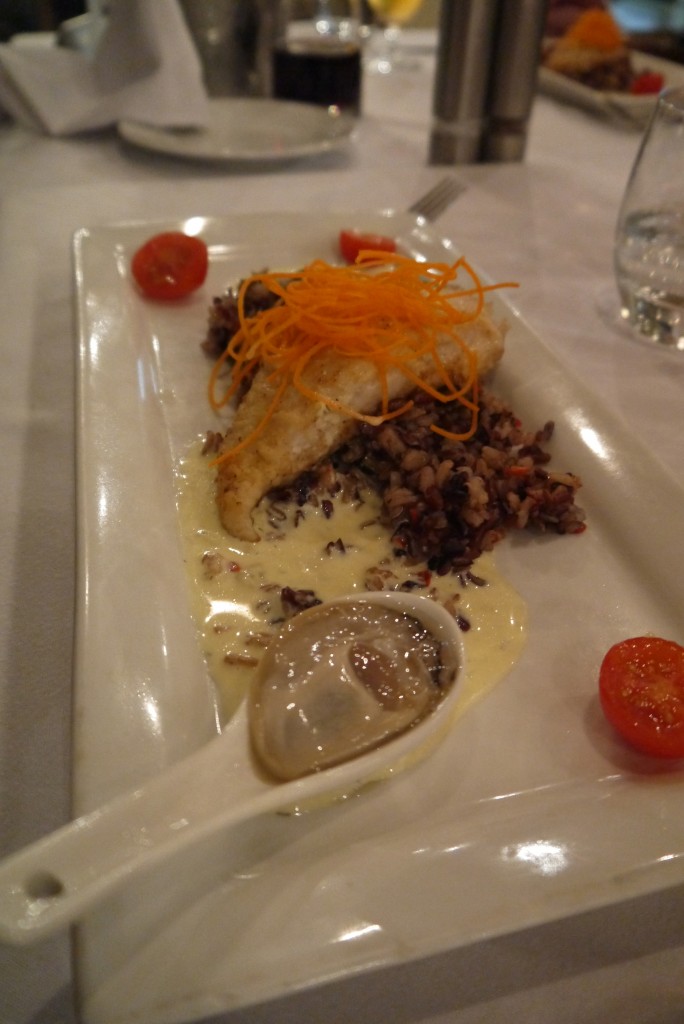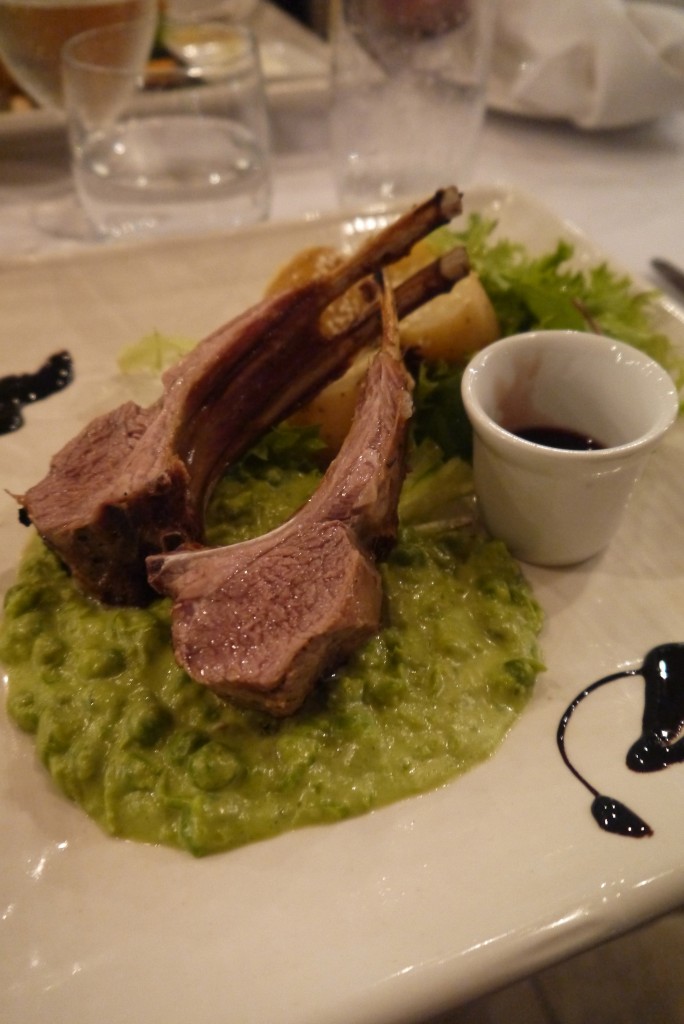 A few glasses of wine later and we were ready to call it a night. I wish I could recommend the Puretastes Restaurant, but I was completely underwhelmed, especially for the price of the meals. I also was kept awake all of that night because of the awful taste of garlic, really, not pleasant at all! If you're staying in Paihia, I could not recommend 35 Degrees South more. Great value for money and incredible locally produced food.