Under the blazing sun and with the most perfect backdrop I had ever seen at a wedding, Natalie and Adrian said "I do".
Could you imagine anywhere as perfect as this?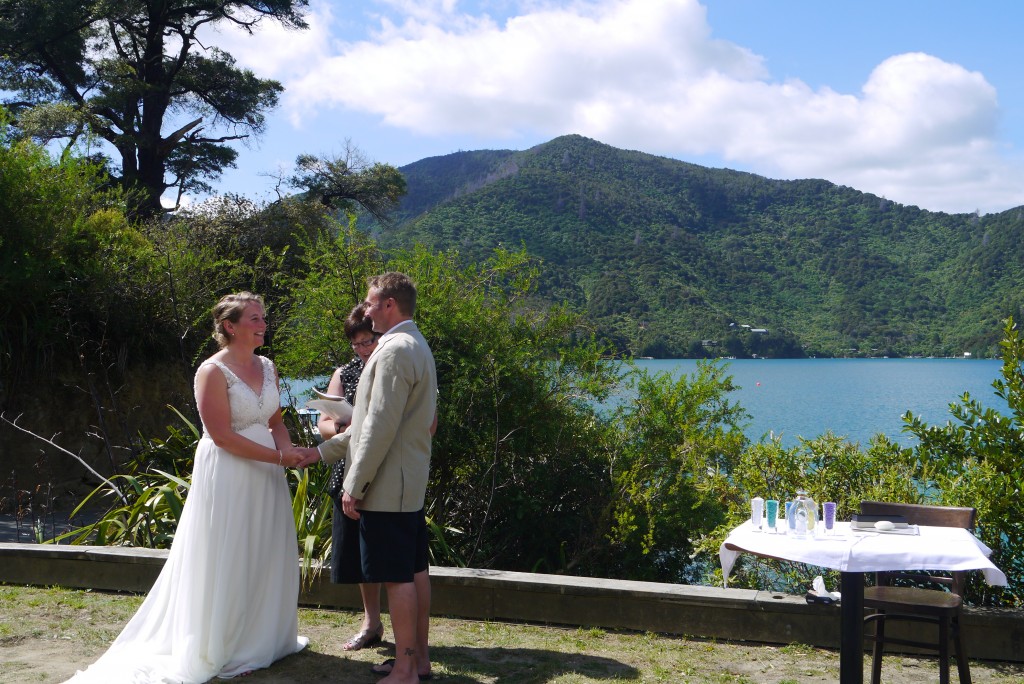 A beautiful, emotional wedding ceremony on the grass at Lochmara Lodge really was incredible. The sun sizzled our skin as we watched this perfect couple marry. As the ceremony drew to a close, the party headed onto the decks for champagne and canopes.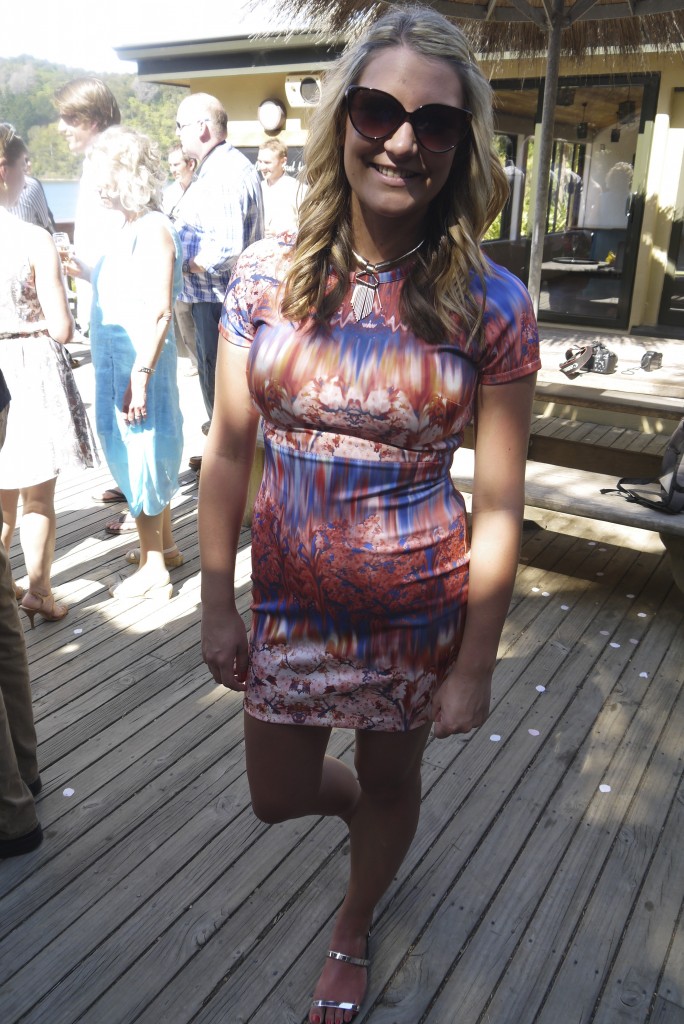 (5 months pregnant here… and no idea!)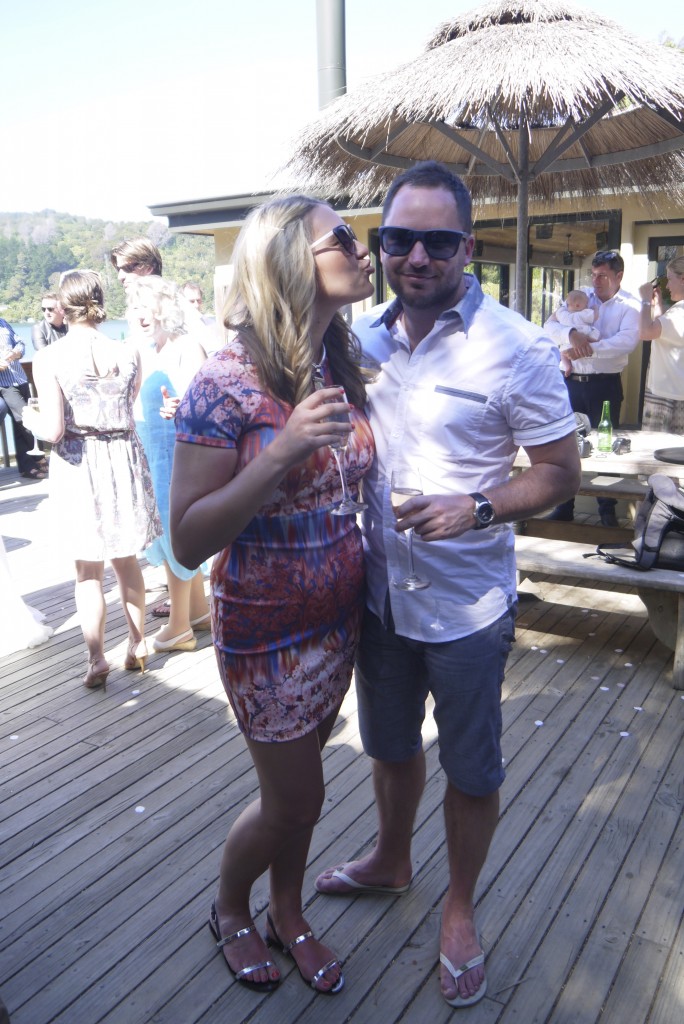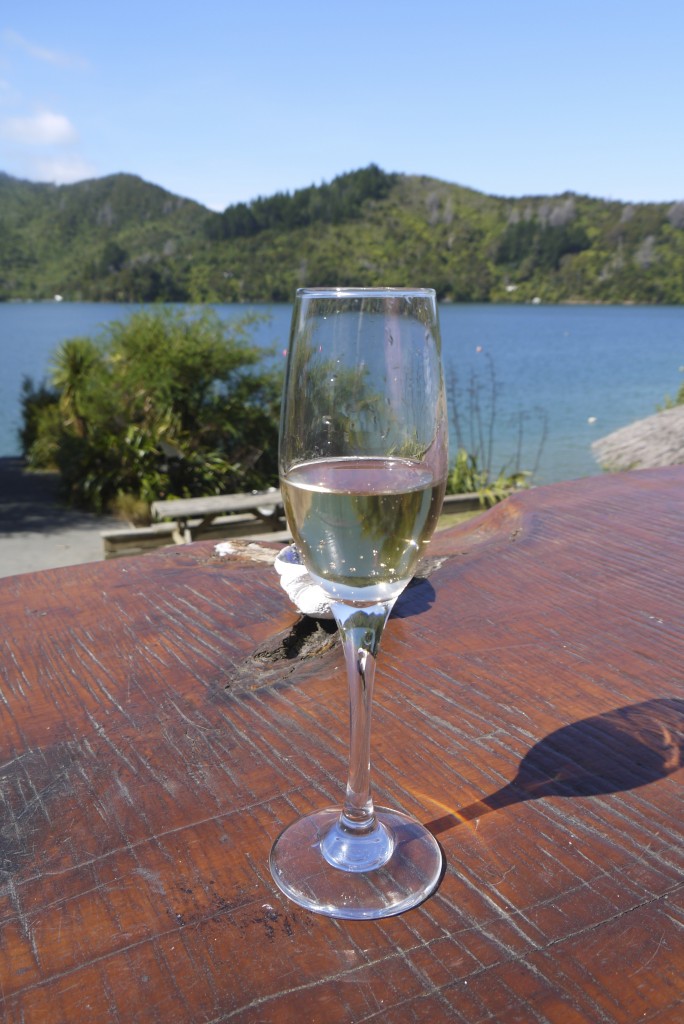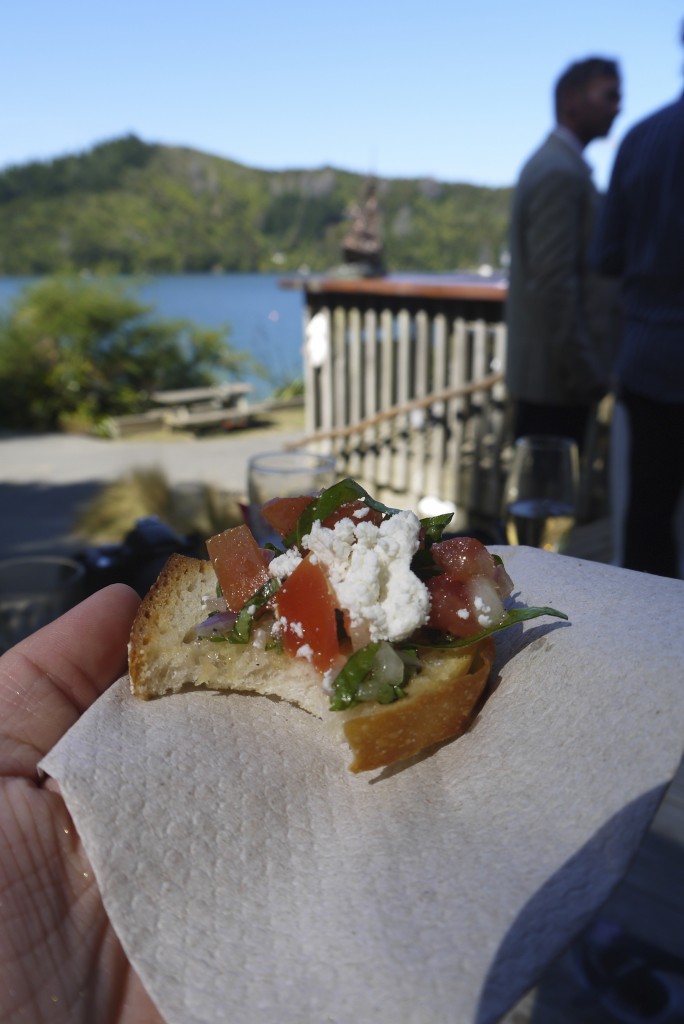 Natalie, our beautiful bride looking so amazing.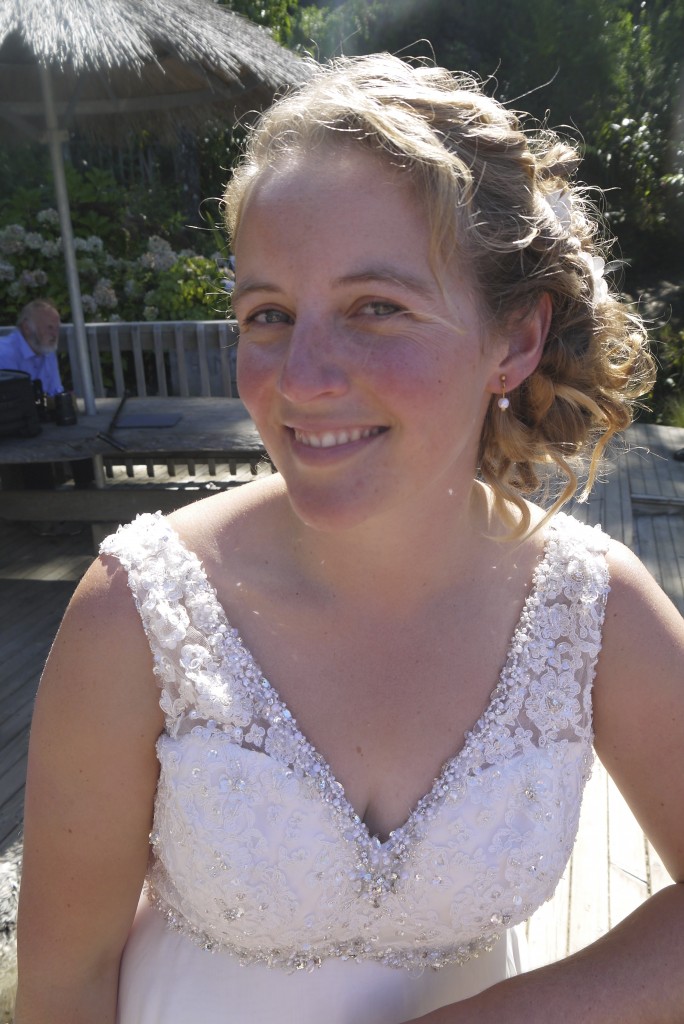 Before the sun disappeared for good, we headed onto the jetty for some photo fun.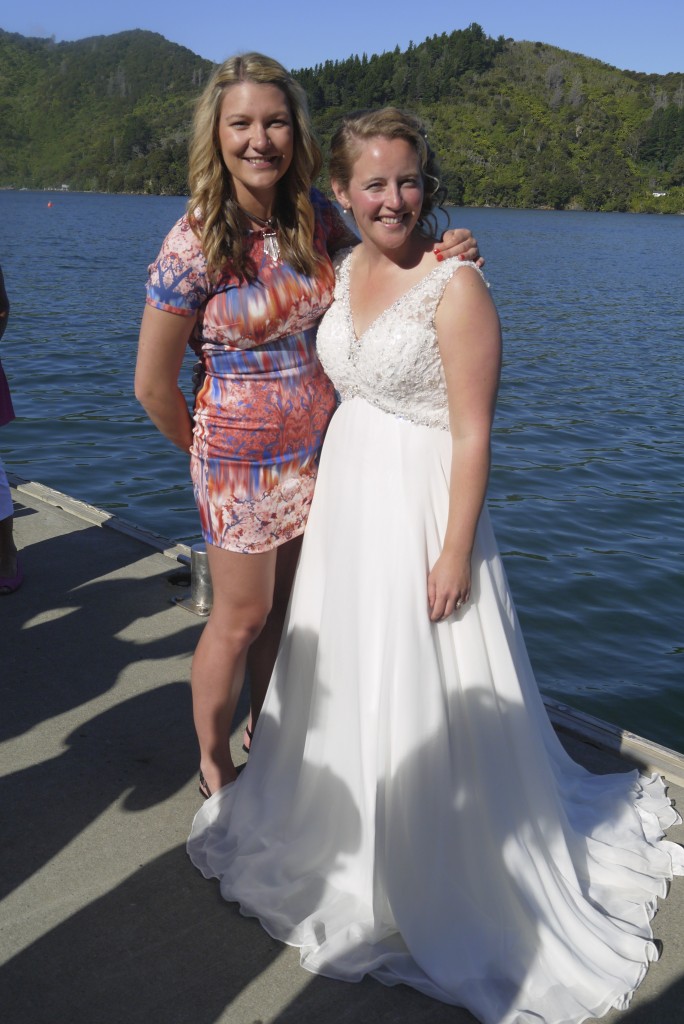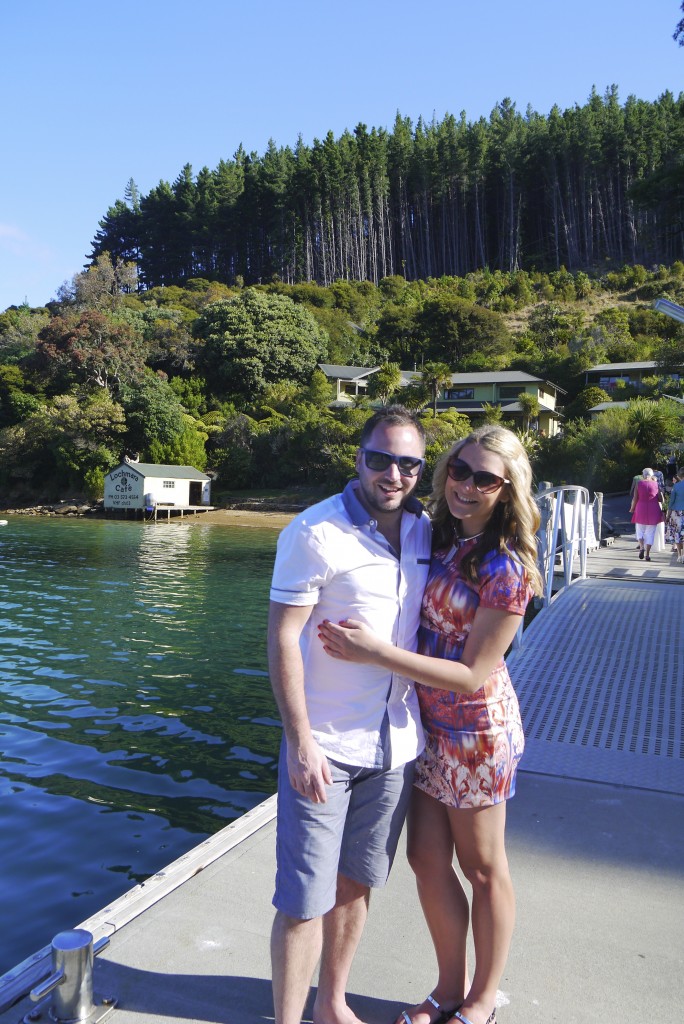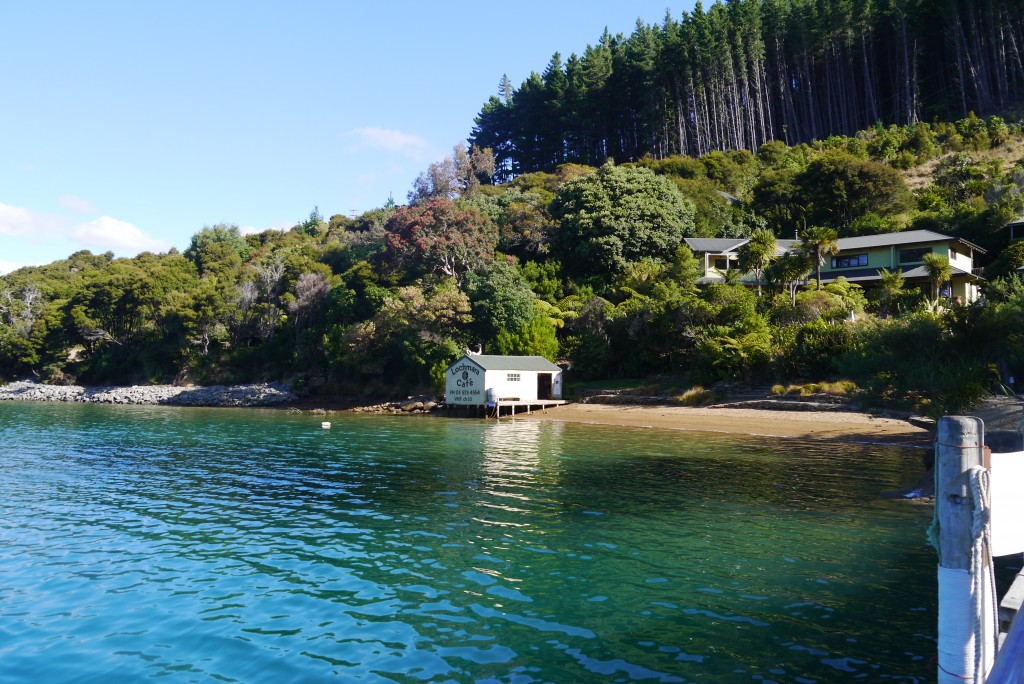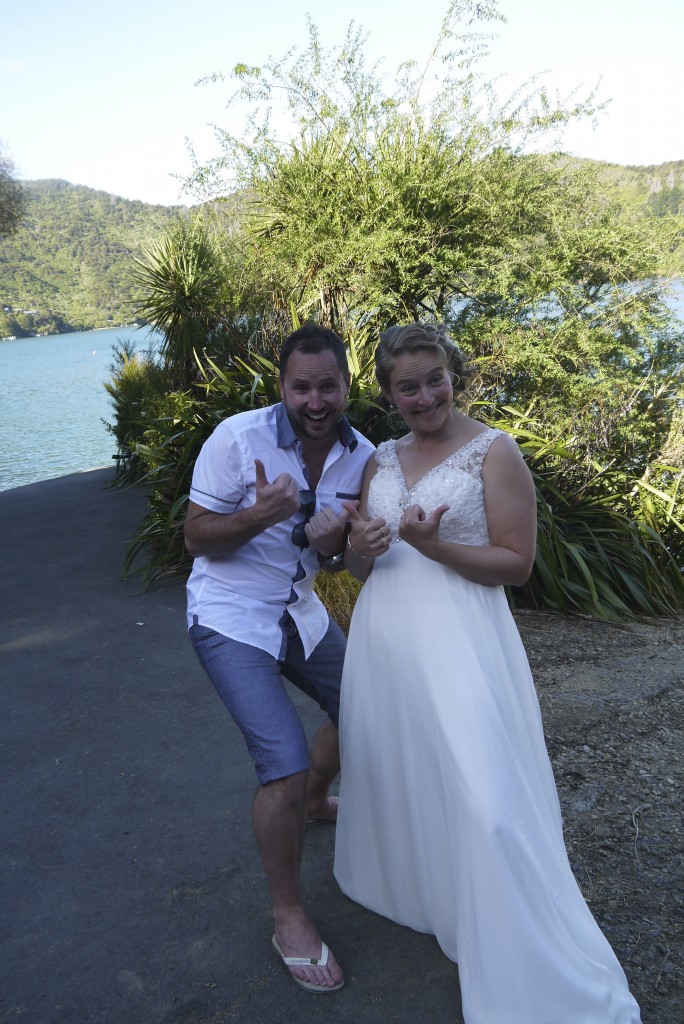 The "signature" pose.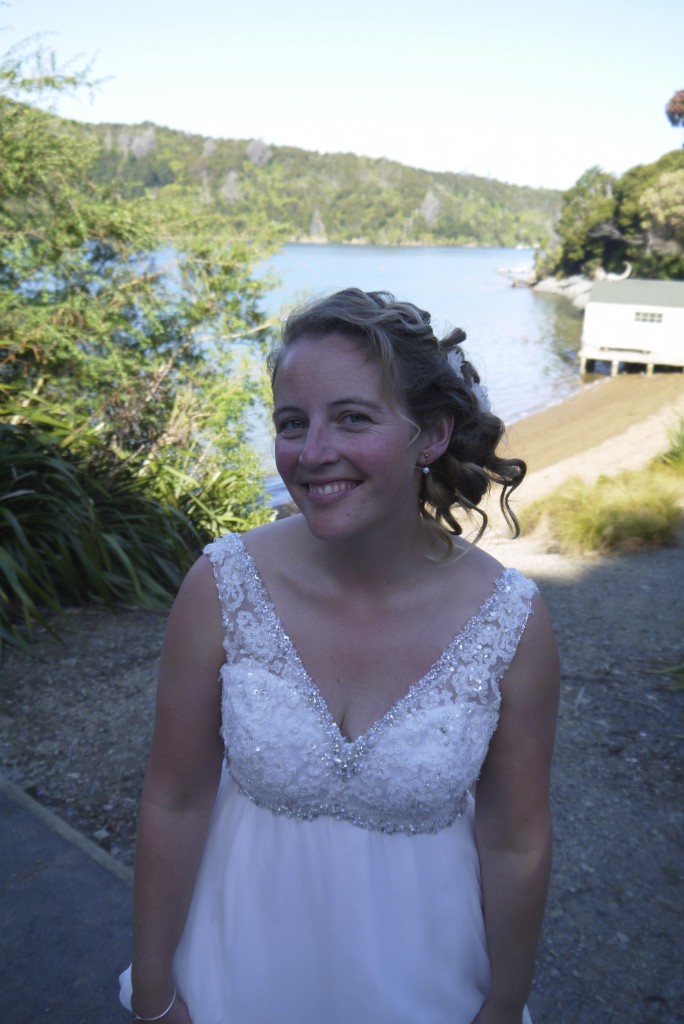 After the photocall and lots of bubbles, it was time to head inside for the wedding breakfast. The backdrop for each table was just mesmerising. The mirror lake reflections of the hills and the green of the water just made everything more magical.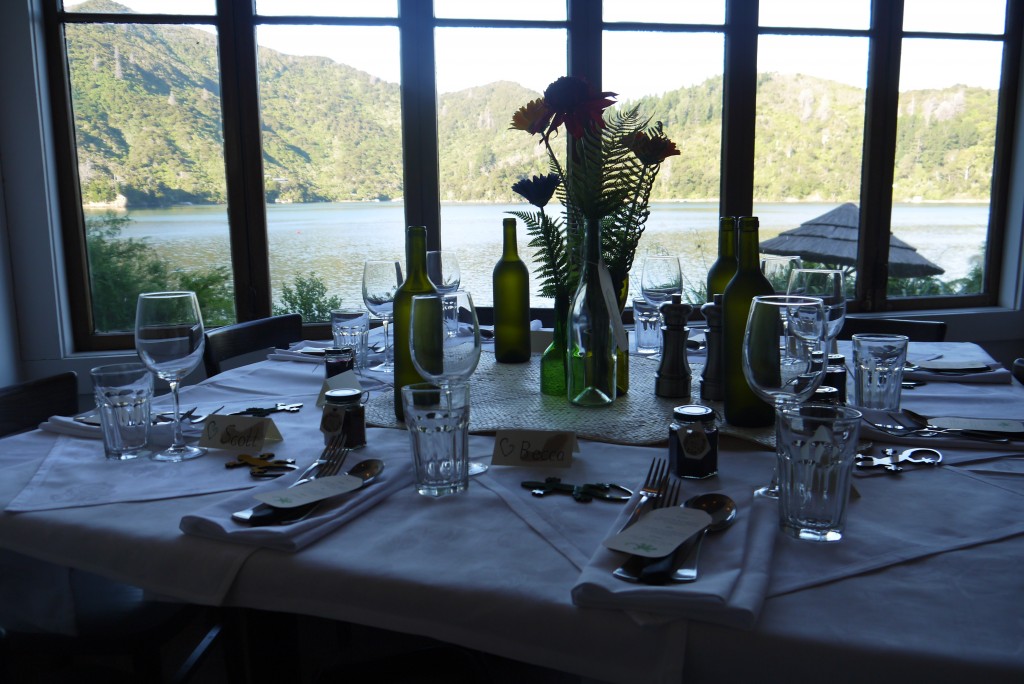 Each table had been designed by Natalie. Every place card, menu and jar of jam or chutney, made at their home in Wellington. It was the most beautiful personal touch.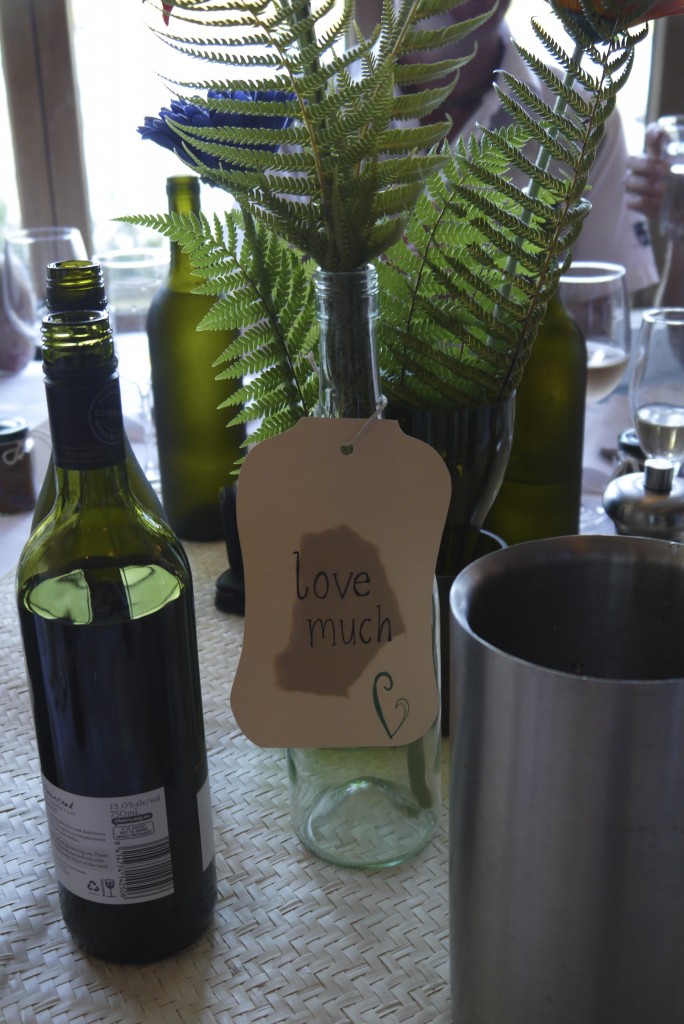 First up on the menu, New Zealand Green Lipped Mussels. Probably the best mussels in the world.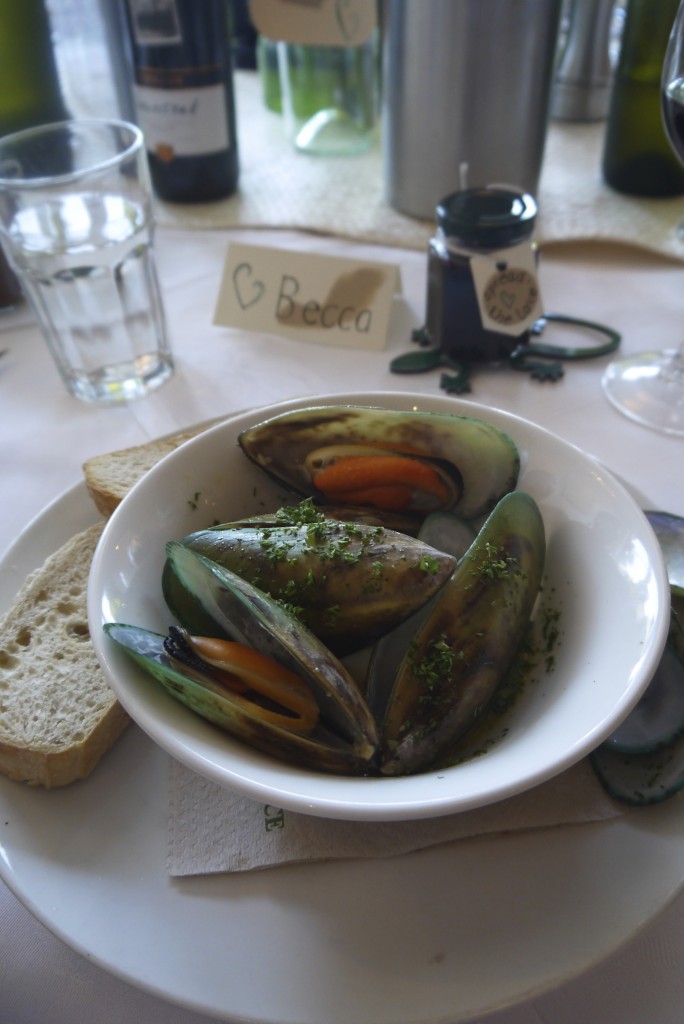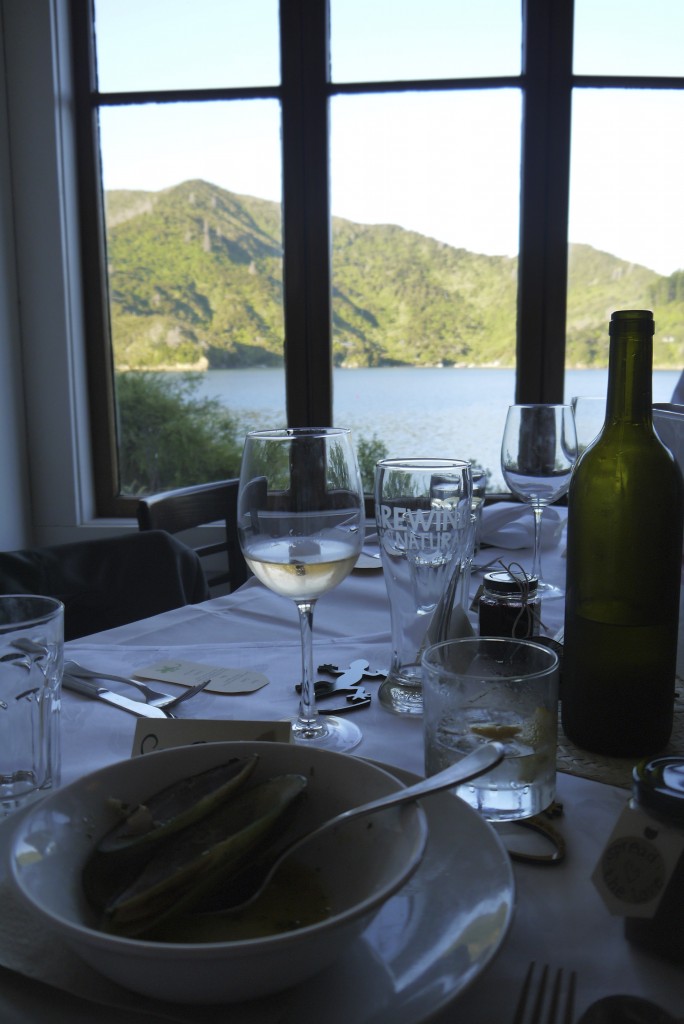 Then the most delicious and tender fillet steak with a rich red wine sauce. All washed down with fine New Zealand wines. Perfect.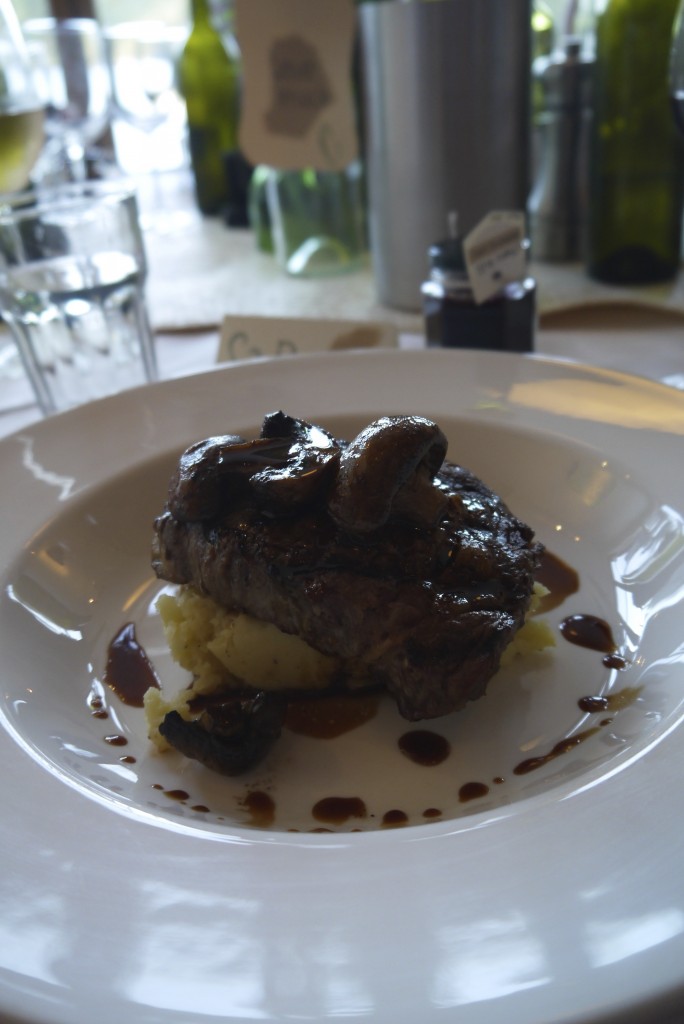 After dinner, we partied on into the night, taking in every last minute of this wonderful adventure.