If you've spent any time in Bournemouth, you'll know what happens to the town on Saturday nights. If not, then let me explain. Bournemouth is known by many across the country as the ultimate stag and hen destination. The town is taken over by boozy stag and hen doos paining the town red. We no longer blink twice at a group of scantily clad nuns or groups of men in animal onsies. Its a way of life for our town.
Coriander is one of those restaurants in central Bournemouth which kind of gets caught up in all the commotion. Set right in the centre of town and of course being a mexican restaurant, it is a major attraction for people wanting to line their tummies before they start the evening festivities.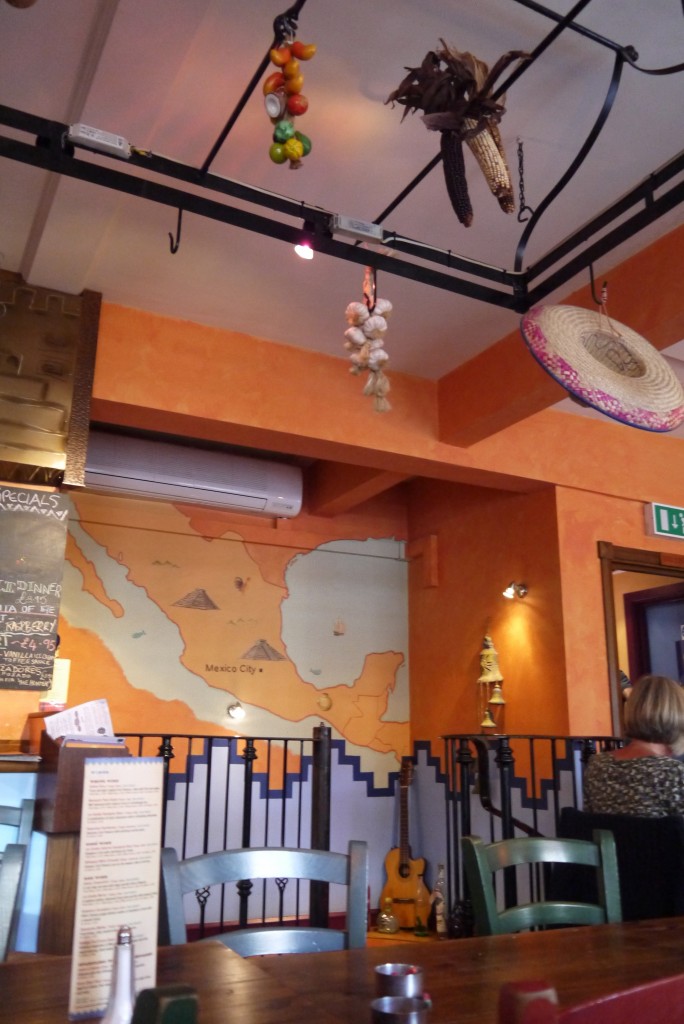 But this doesn't stop us, I mean, who doesn't love nachos and fajitas on a Saturday night?
Its all very Mexican inside, and if you're lucky, they'll even provide you with a sombrero to enjoy your meal with.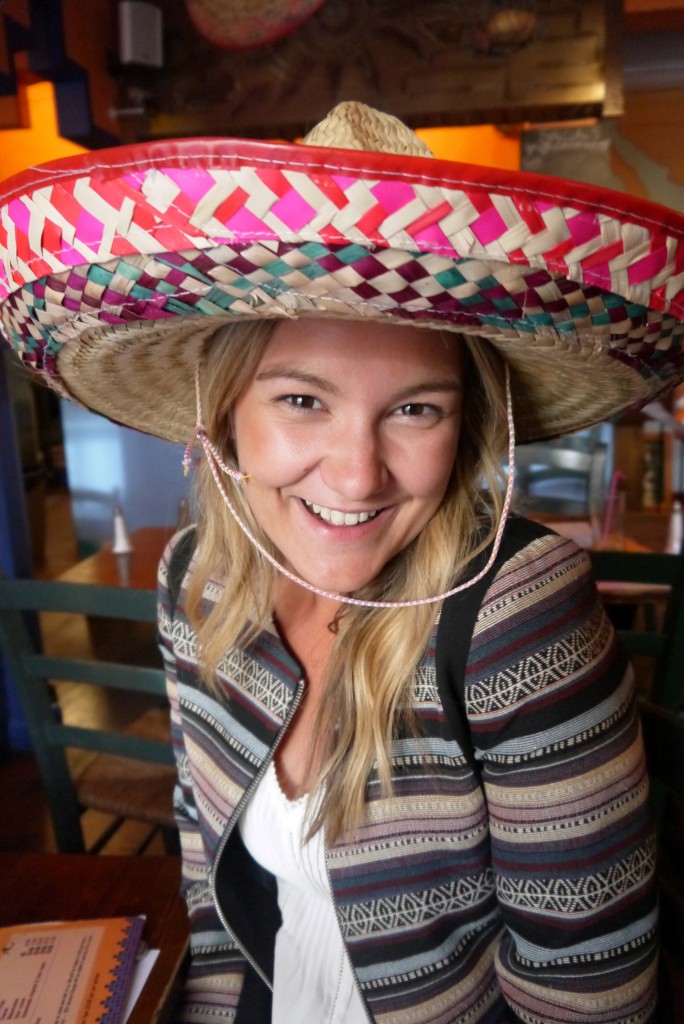 This was a major attraction.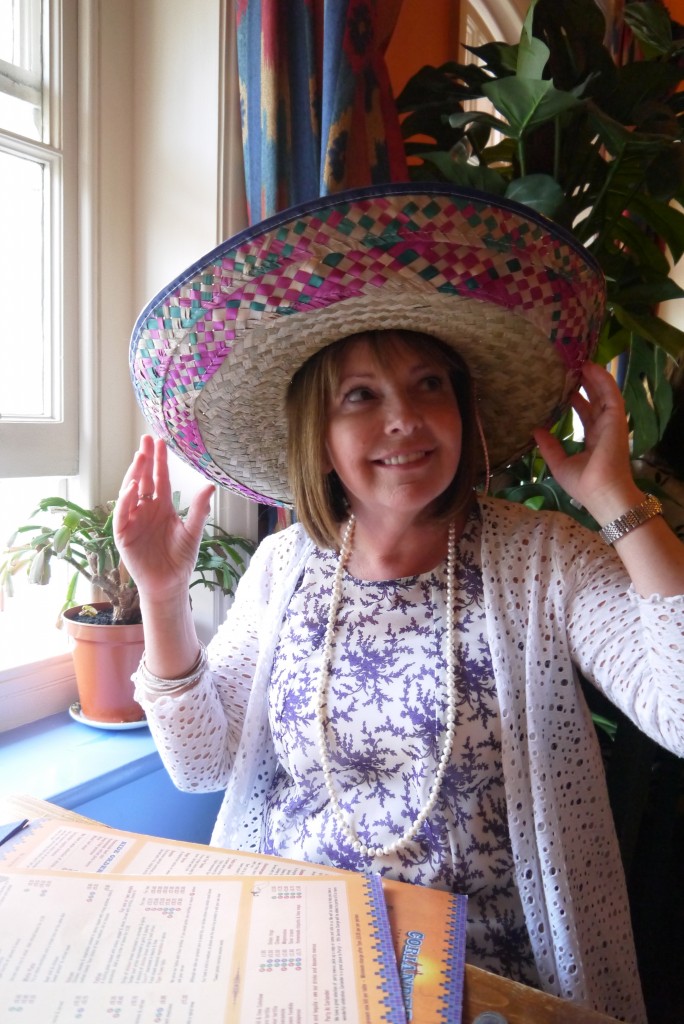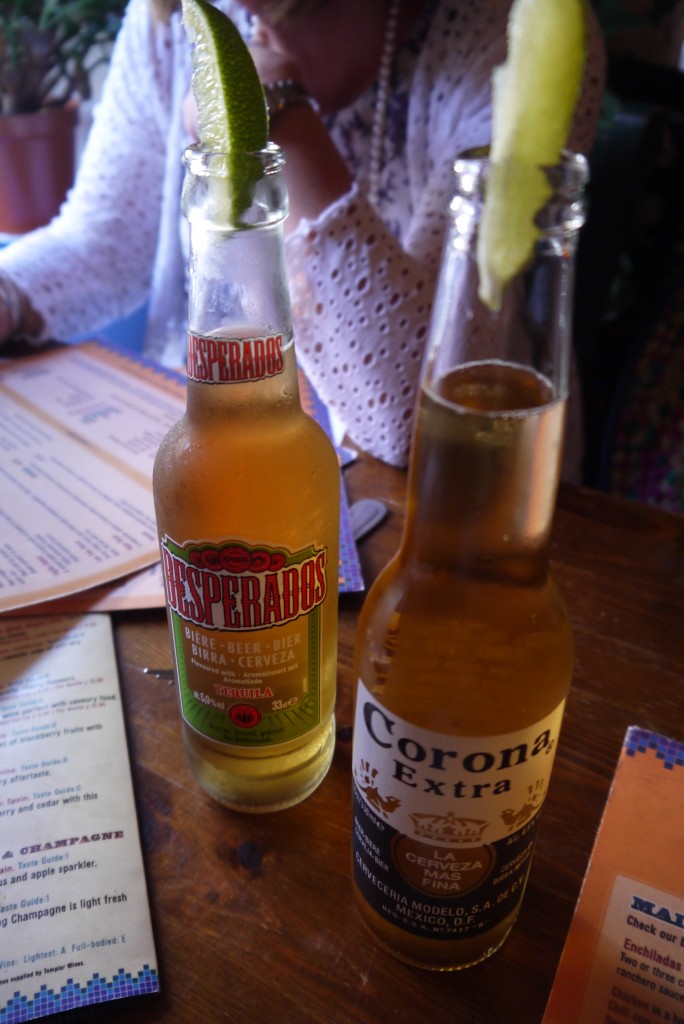 We got down to business and ordered some drinks, of the Mexican variety of course. I'm not going to tell you this is the best Mexican I've ever eaten at because it isn't, but it's simple and extremely fun. Anyway, how wrong can you go with nachos?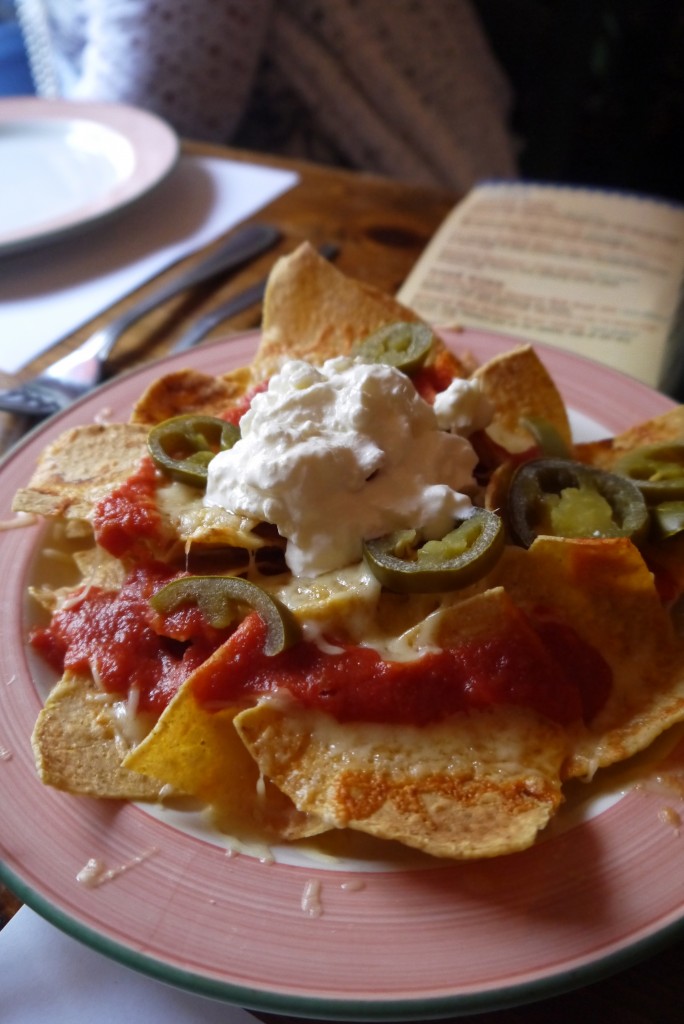 Not wrong at all!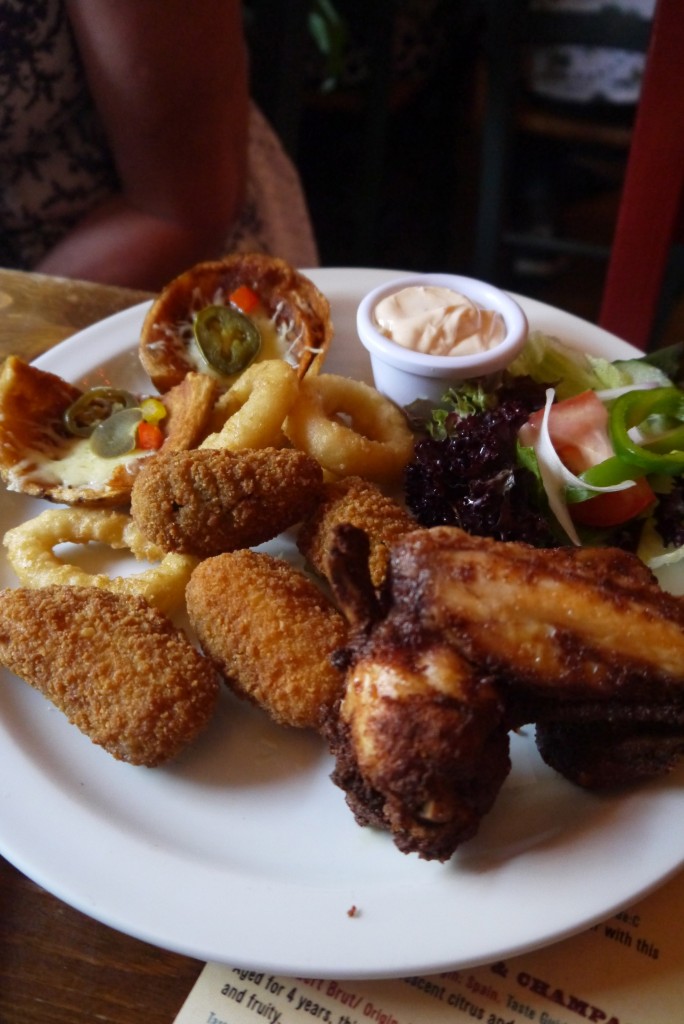 We ordered a sharing platter of chicken wings, potato skins and jalapeño poppers for starter which were basic but tasty none the less.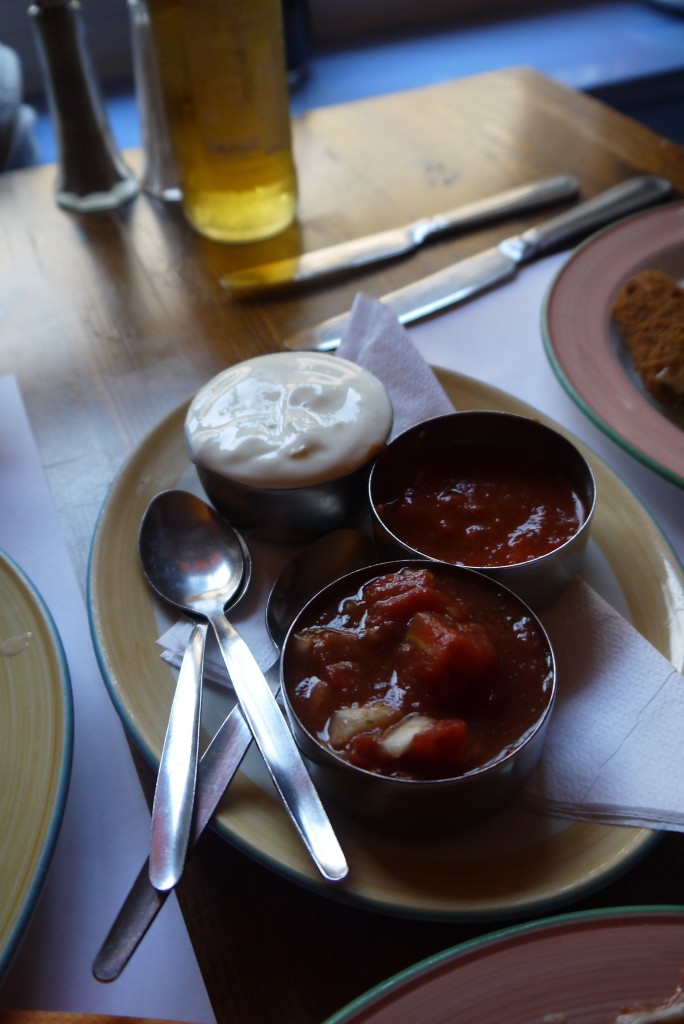 All meals are served with a Coriander dip selection. Homemade salsa, sour cream and a spicy dipping sauce.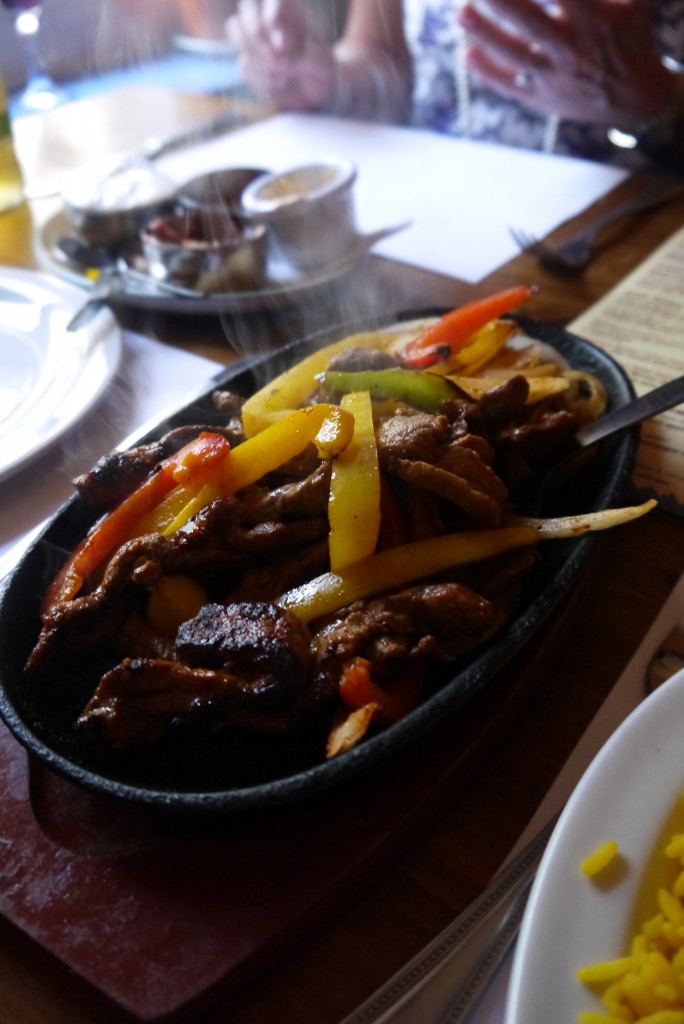 Scott went for the steak fajitas which a little on the "plain steak" side, but tasty non the less.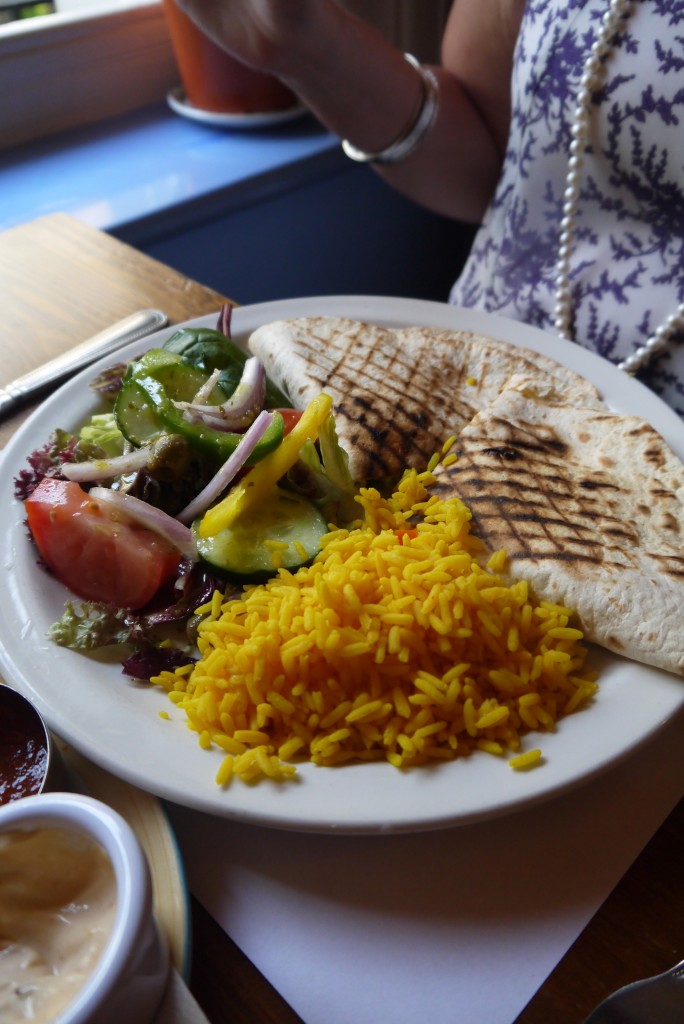 Jennie has the spinach quesadilla which came highly recommended by our hostess.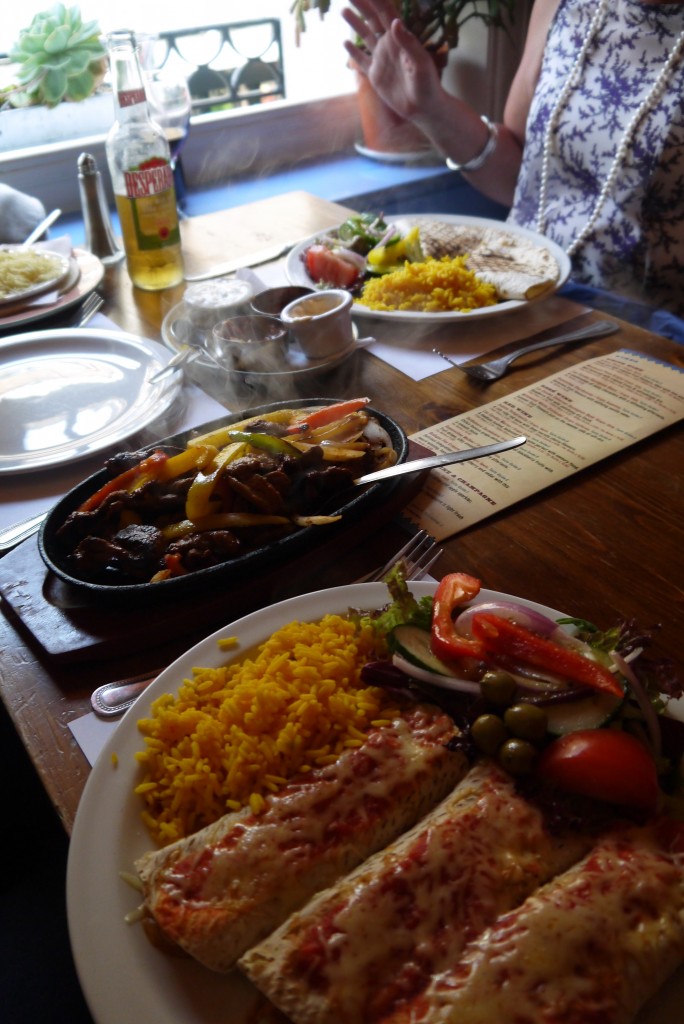 And, naturally, I ordered 3 giant chicken burritos which were cheesy and pretty darn delicious.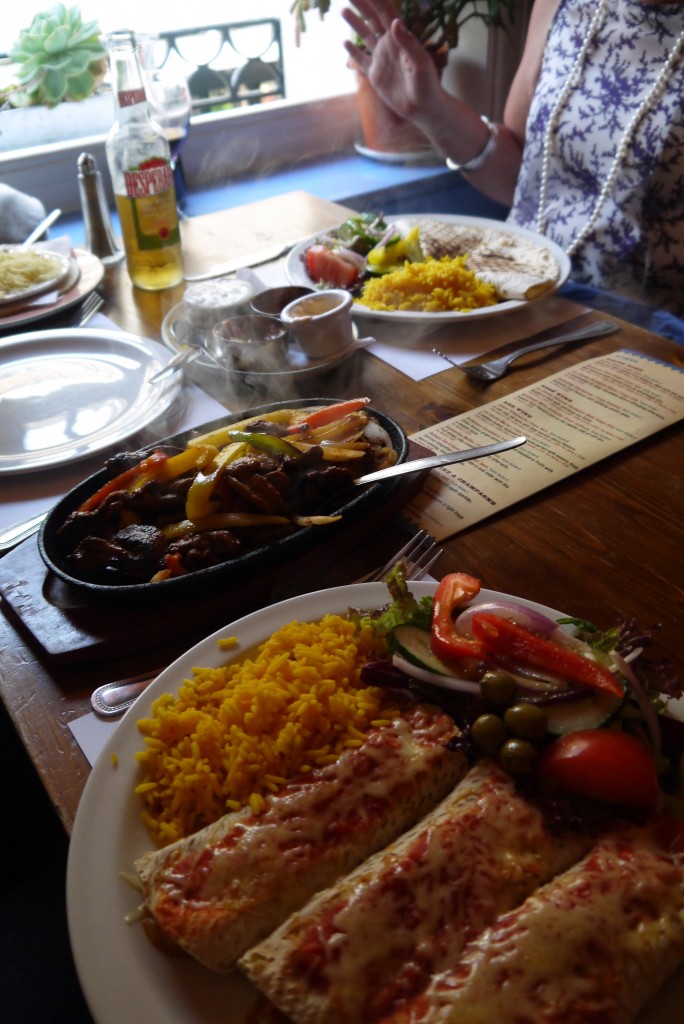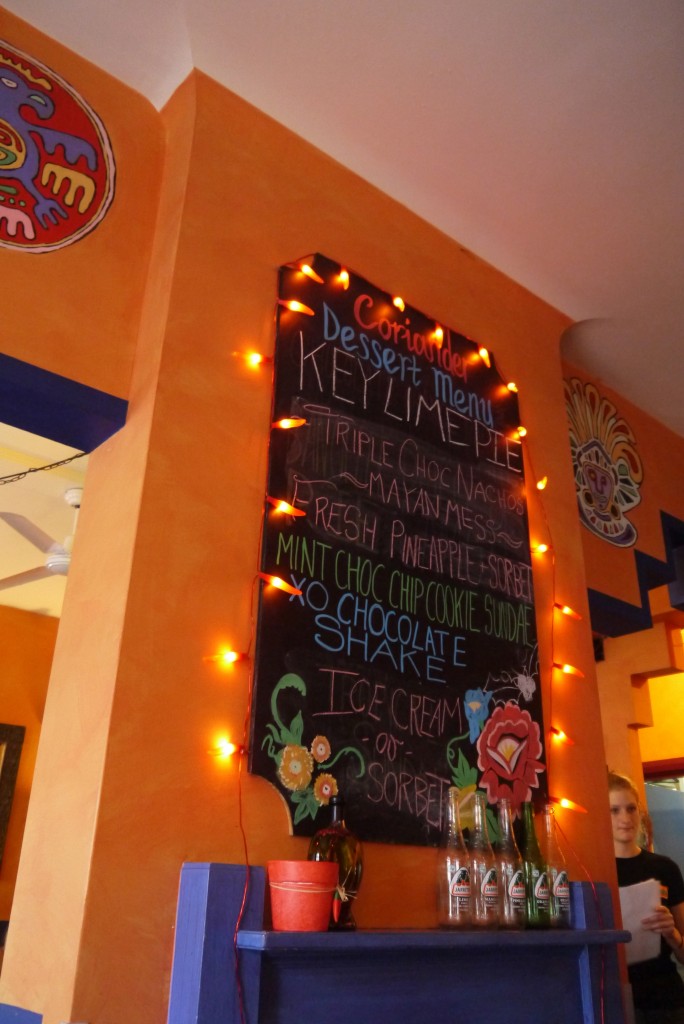 Unfortunately we were too stuffed to eat dessert, but here's a cheeky peek of their menu.
Coriander is a great little jaunt for groups heading into the Bournemouth razzle dazzle. Lots of atmosphere and a whole lot of mexican food…go on, you know you want to. These guys get rammed at the weekend so try and book ahead. You can find all of their details on their website.
ARIBAAAA!