By the time you read this, I'll be on my way to Scotland. On Friday evening, I'll be switching the dancing shoes for my walking boots in an attempt to complete the Three Peaks Challenge (yup, 3 mountains in 24 hours). We're raising money for the absolutely incredible children's charity, Julia's House. If you remember reading my post on their fairytale event last year, you'll already know my admiration for this amazing charity. Our team of 8 not so keen trekkers have raised over £3000 so far and the donations are still pouring in.
I'm eternally grateful for all the encouragement and well wishes we have received and hope to do everyone proud! Wish me luck!
Anyway back to Florence, Italians love 3 things in life; wine, food and coffee.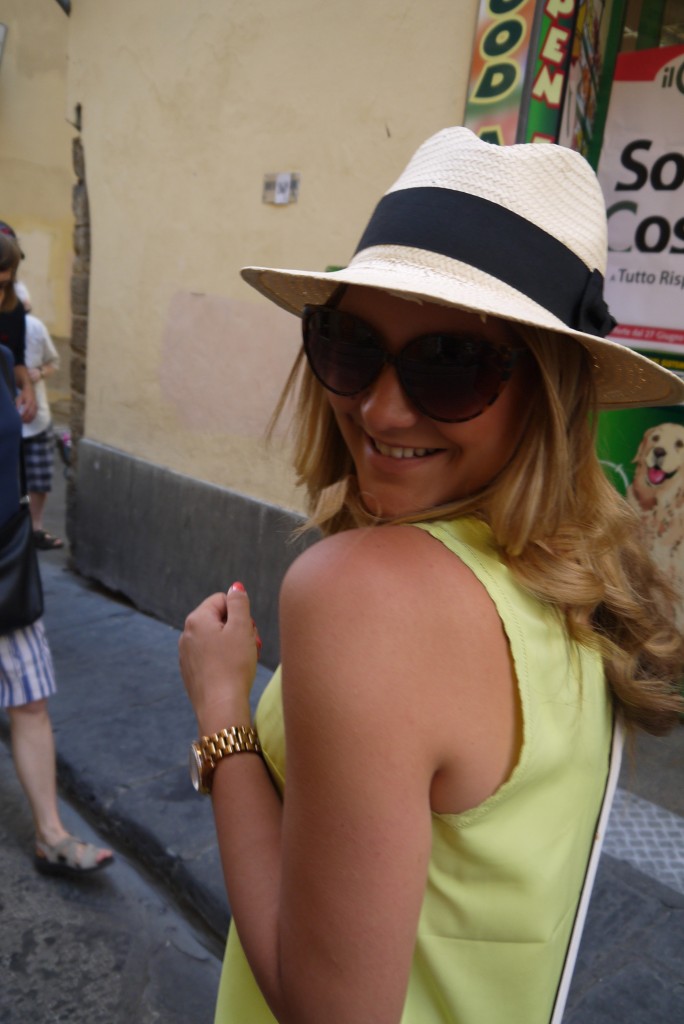 Lucky for me, I also love all three of them. Call me the honorary Italian.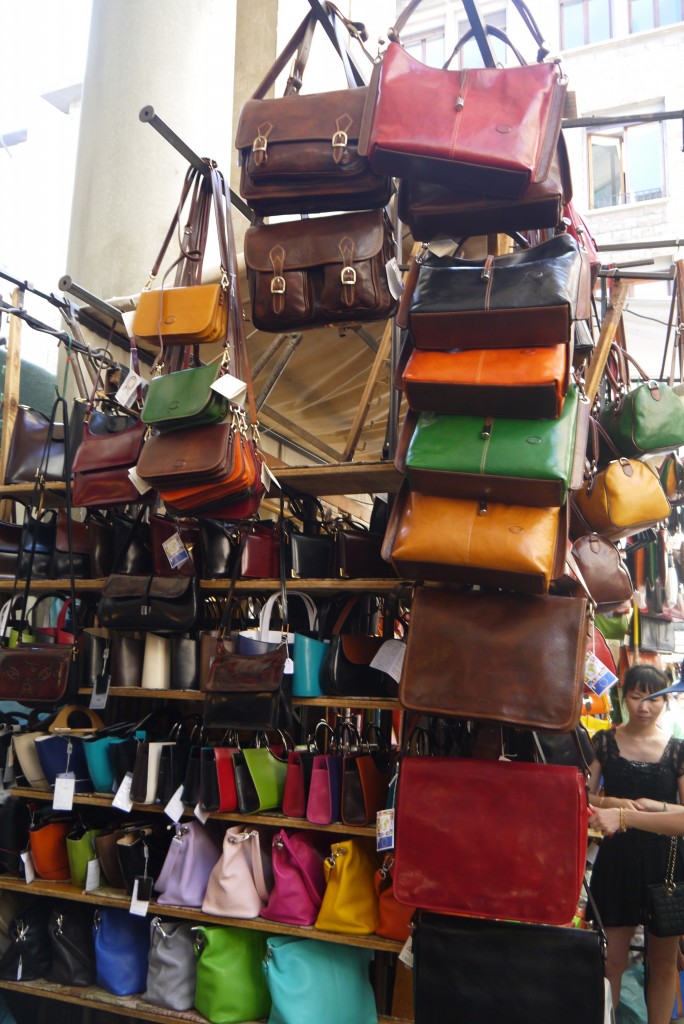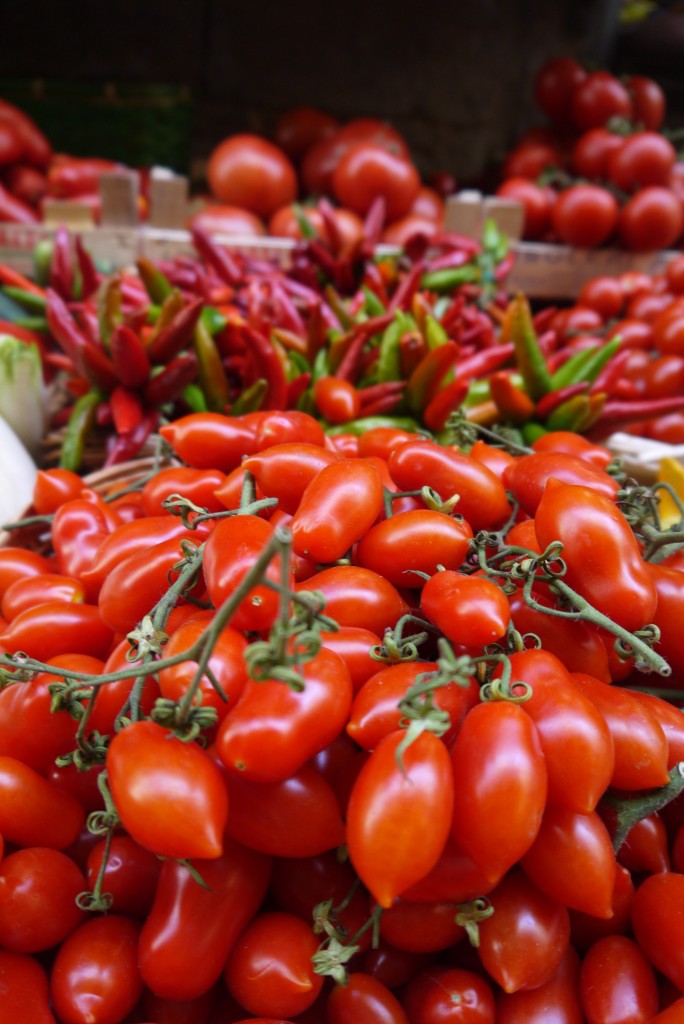 From fine leathers and fabrics to colourful arrays of fruit and veg, the Italians do nothing by half's. Wandering  through the outskirts of Florence, you find an abundance of locals living their day to day lives. Commuters in beautiful suits and ladies who lunch in small coffee shops with their handbag dogs fill this pretty streets.
This is Italy.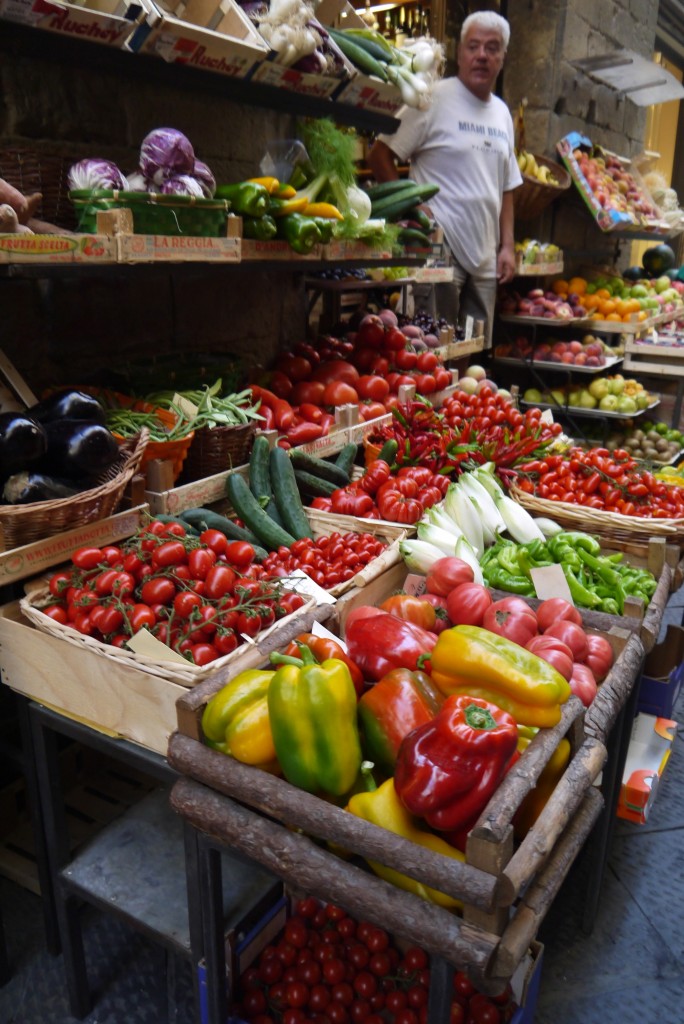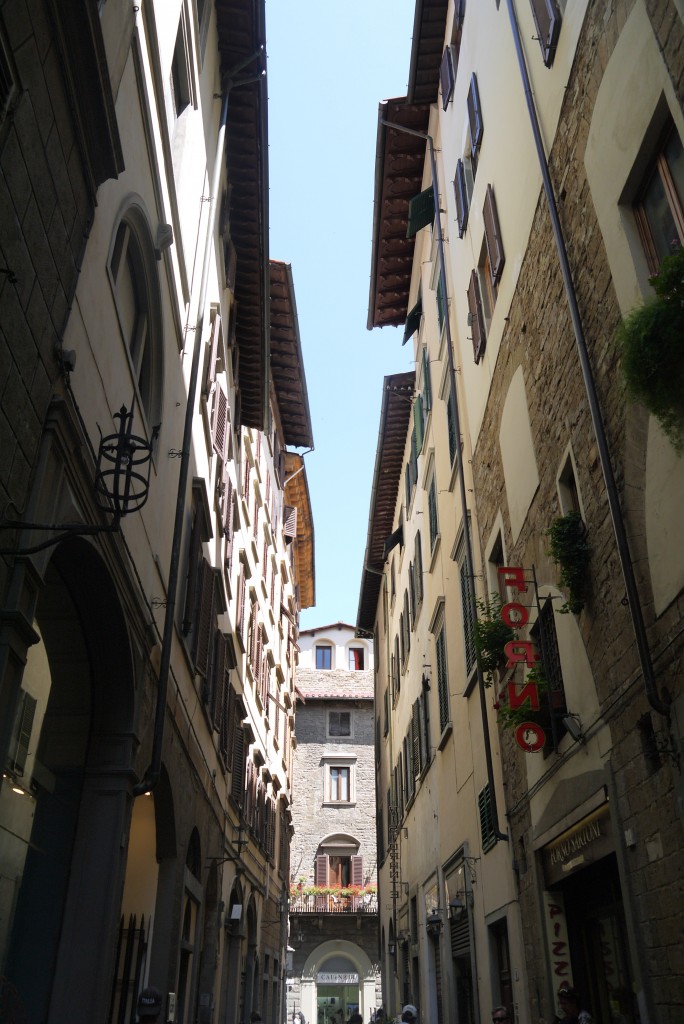 Oh and last but not least, the creme de la creme of Italy, Gelato. Delicious, creamy ice-cream in a huge array of flavours.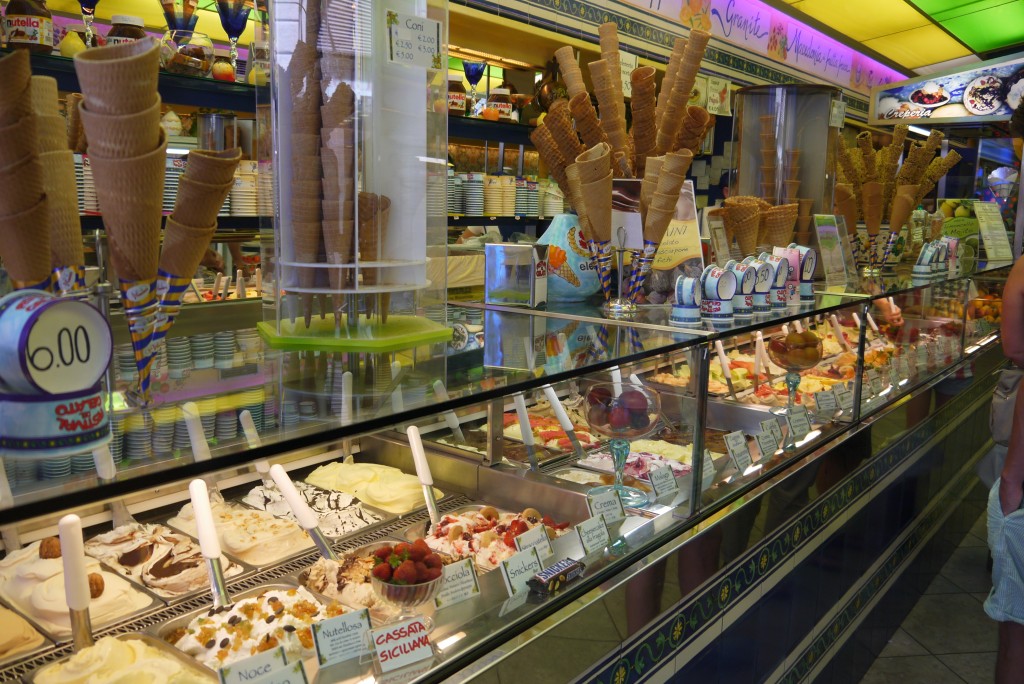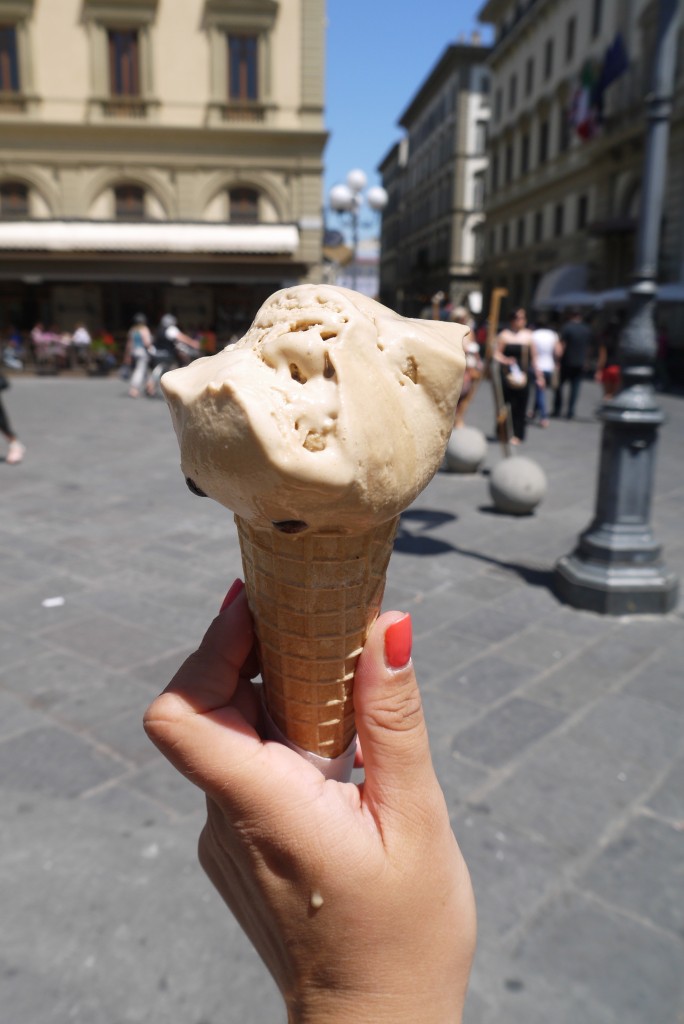 I'm a coffee and caramel kinda girl, always.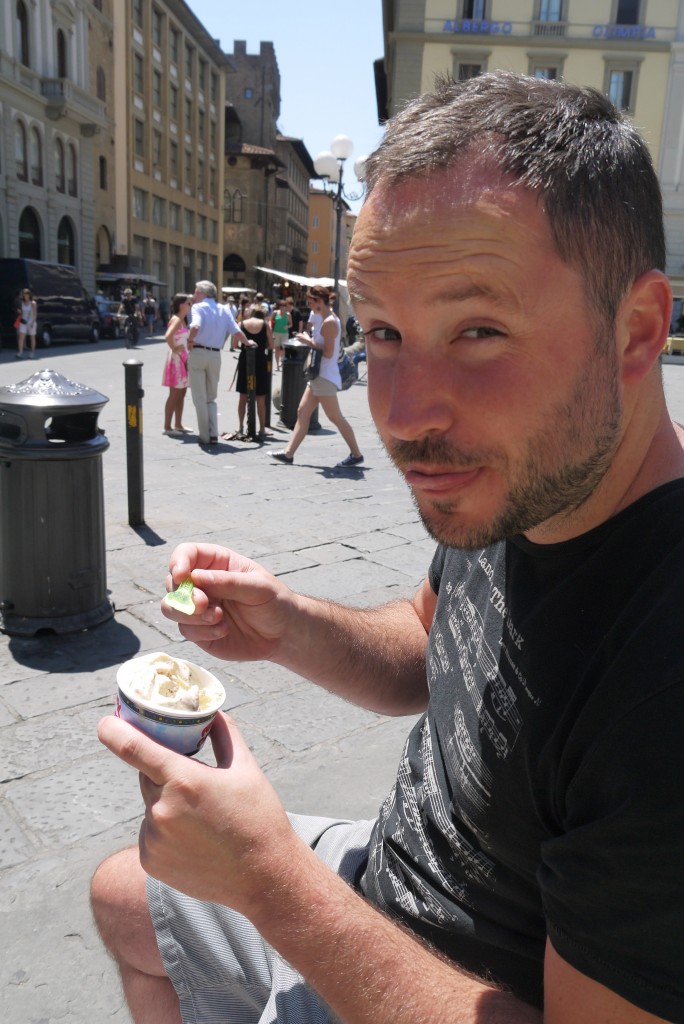 Once we'd thoroughly sizzled ourselves in the sun and tried to mingle with the locals, we headed back to the Villa for afternoon wine.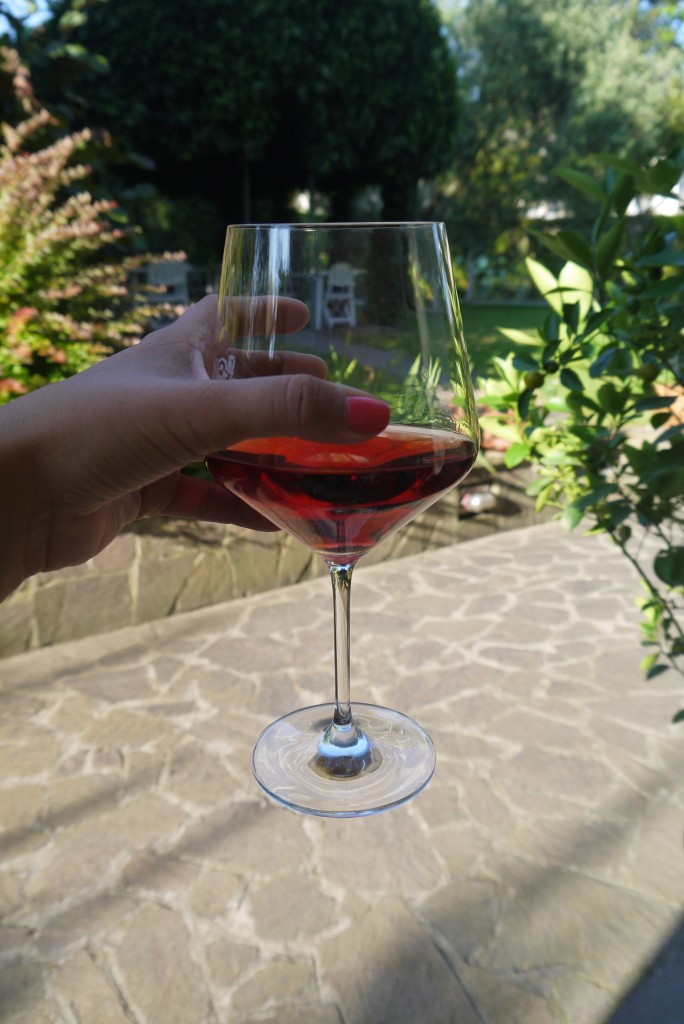 I'd picked out my favourite Rose and perched on one of the window seats in the garden.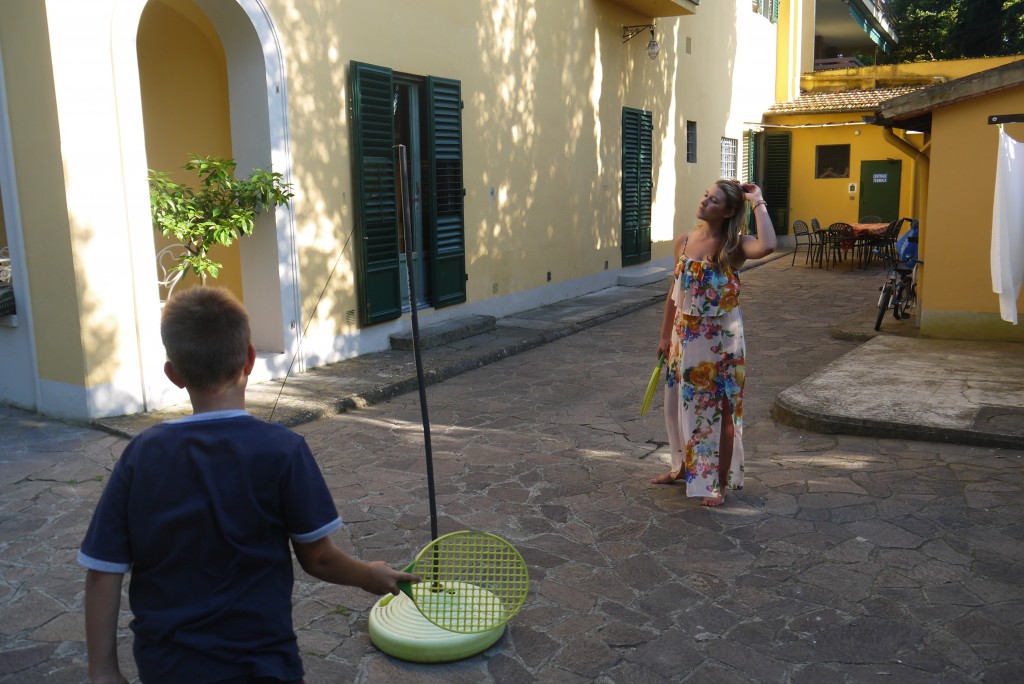 A few minutes later I was summoned to a game of tennis.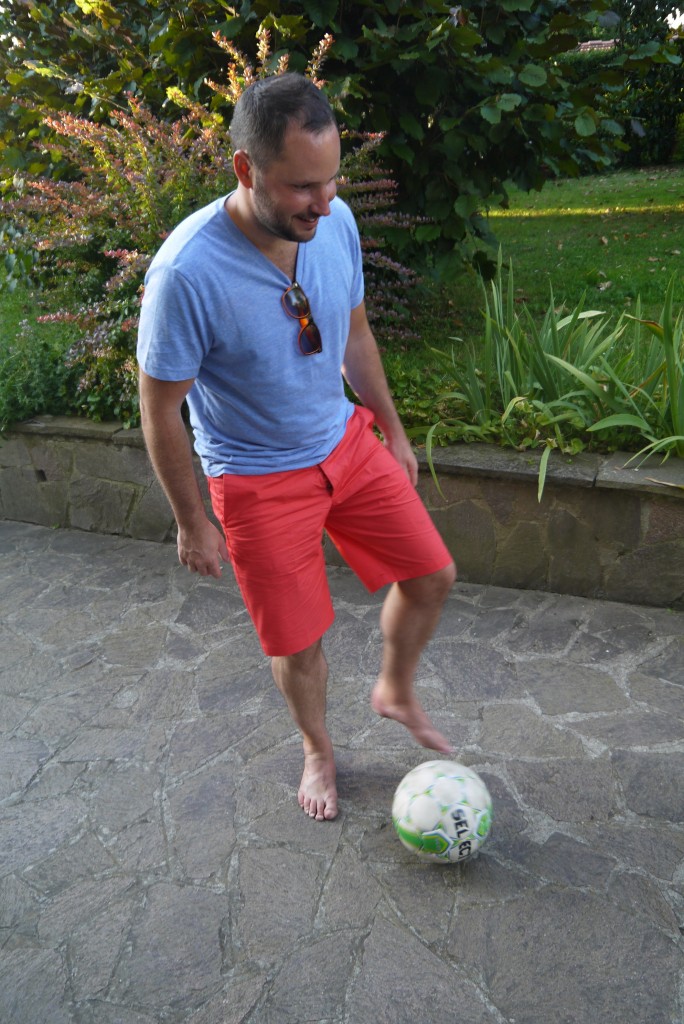 Which soon turned into an England vs New Zealand vs Italy sports tournament. Italy won.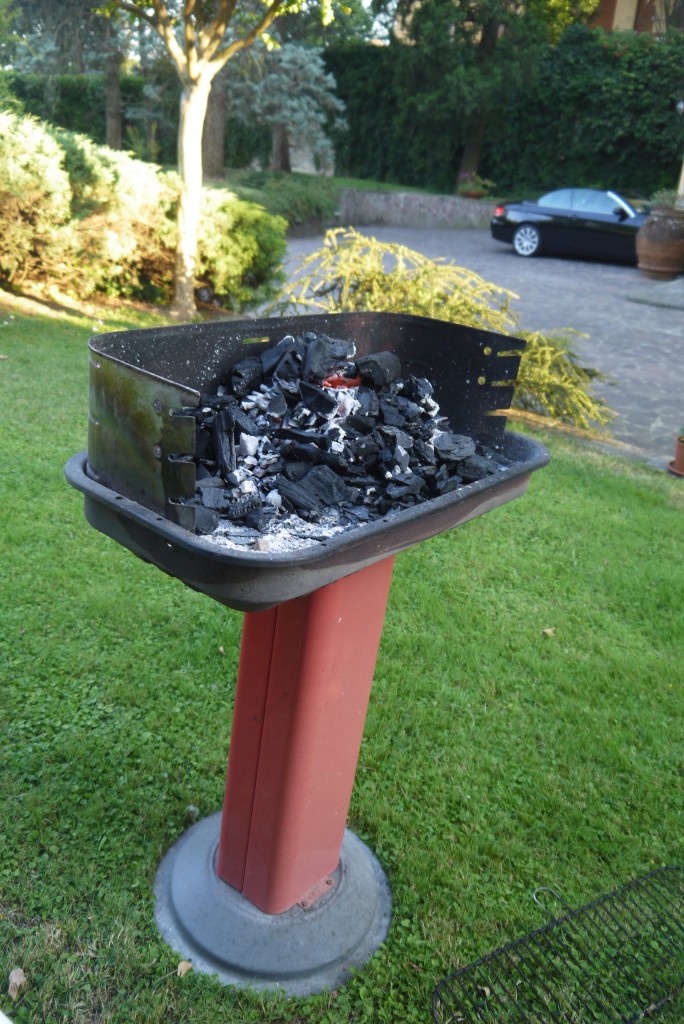 After all our energy was zapped, we lit the BBQ.
Meanwhile, the boys had other ideas.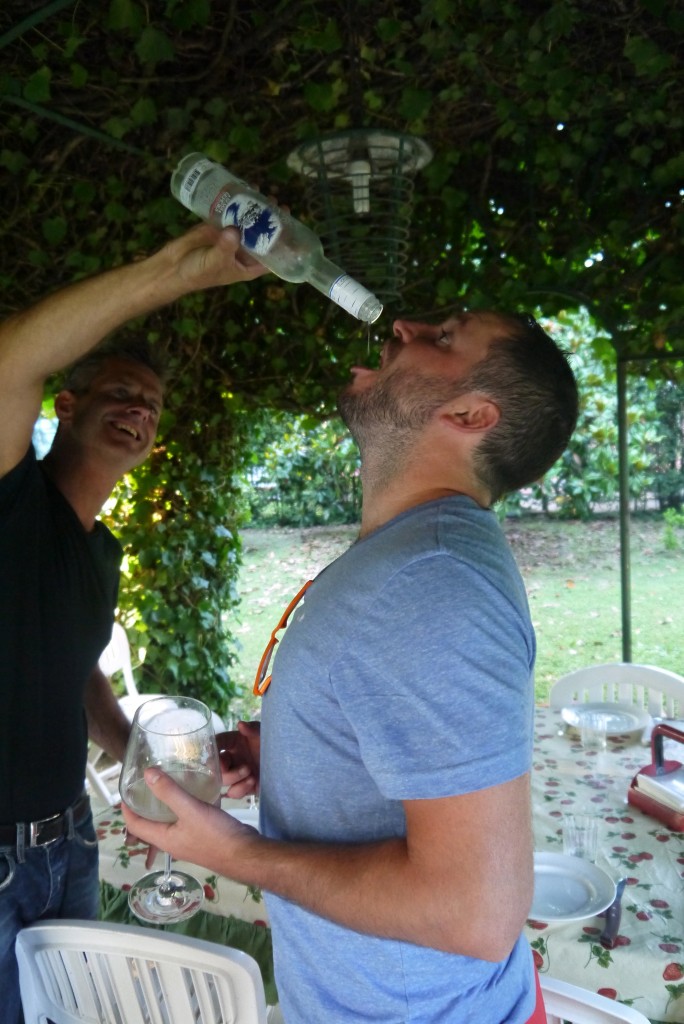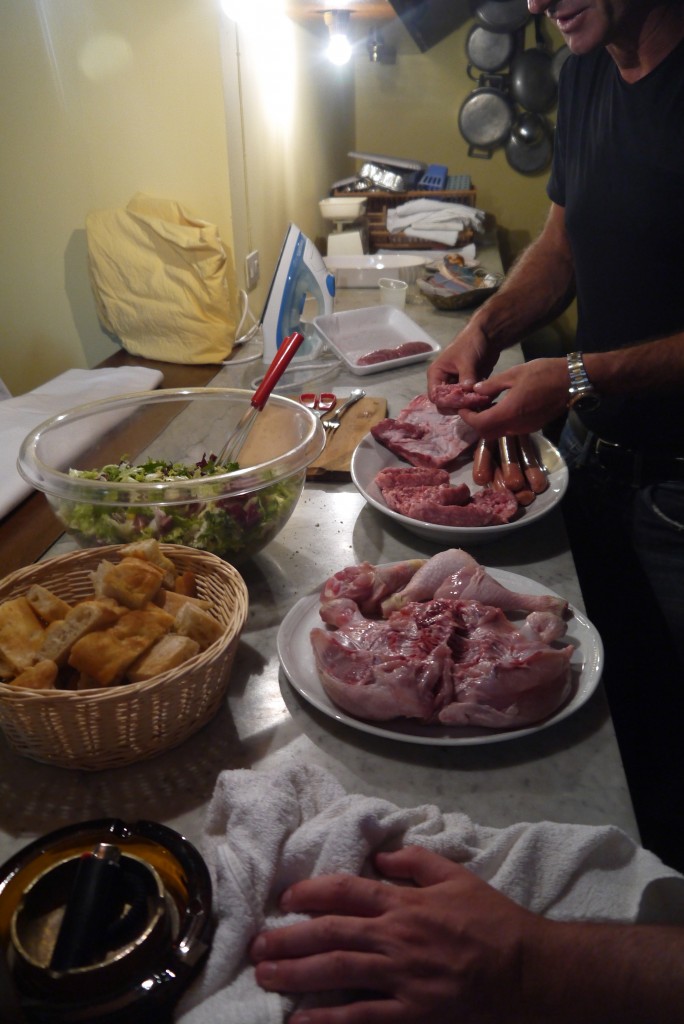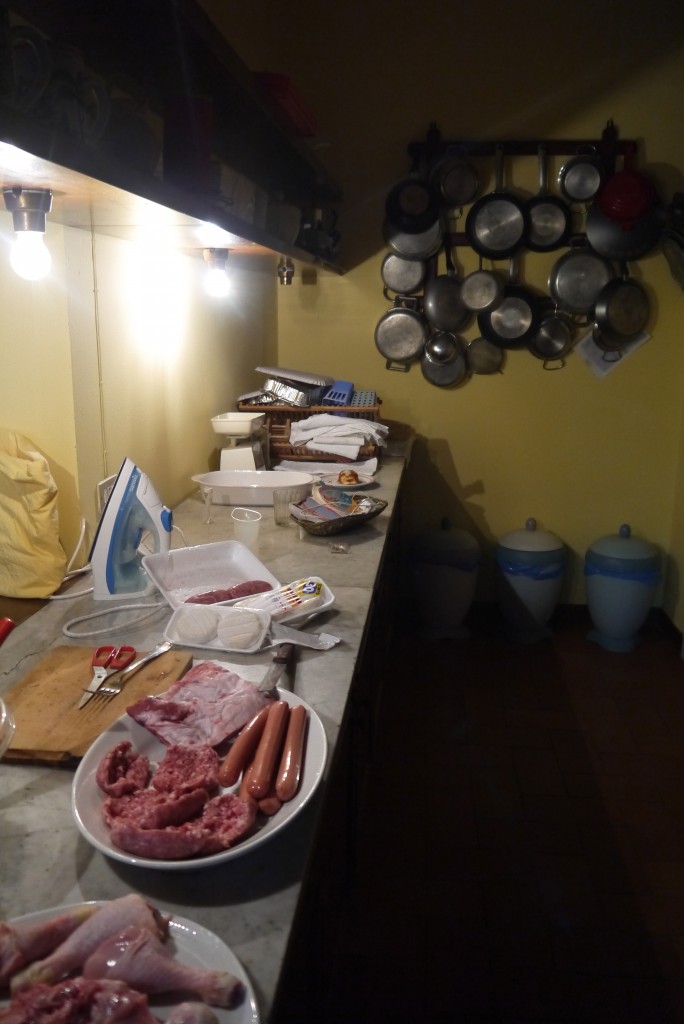 Antonio prepared a traditional Italian BBQ. Herb crusted chicken, local sausages, pork and a balsamic salad.
Oh and cheese.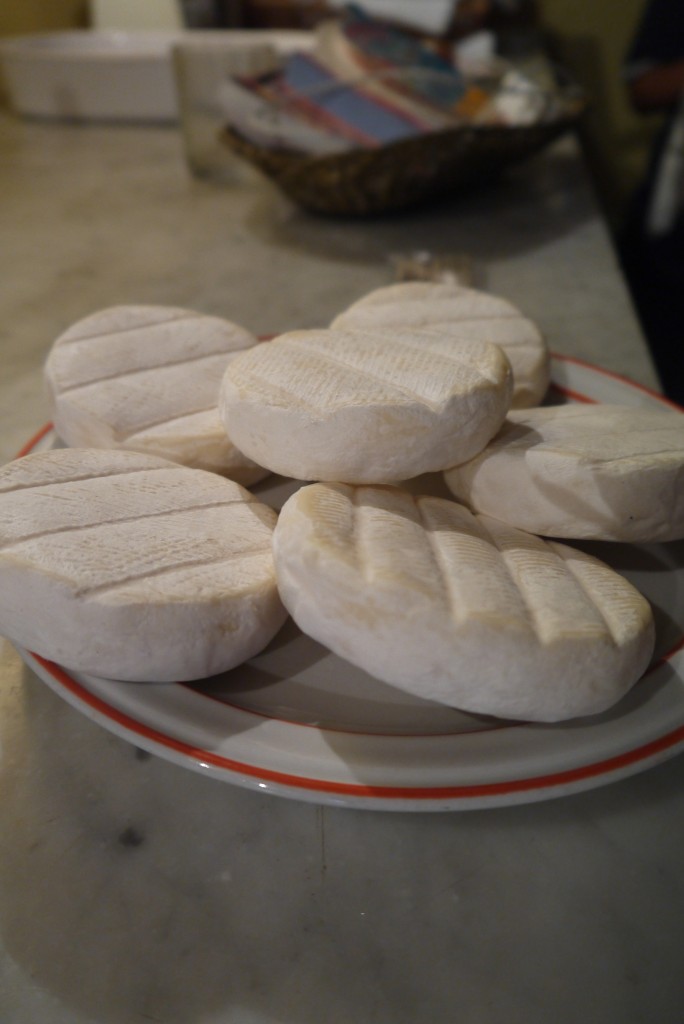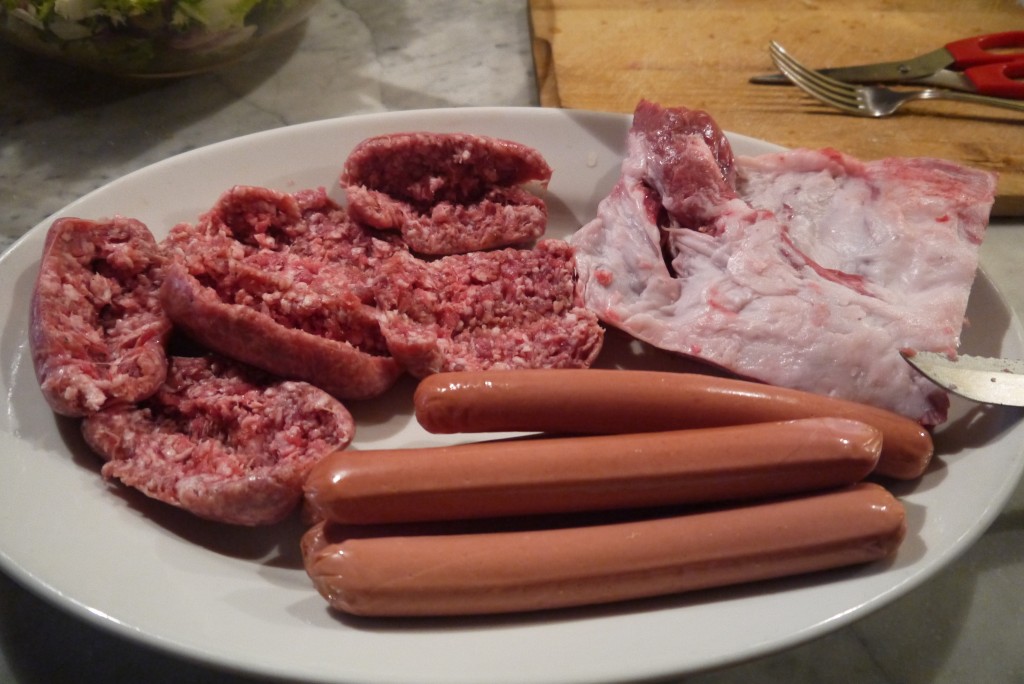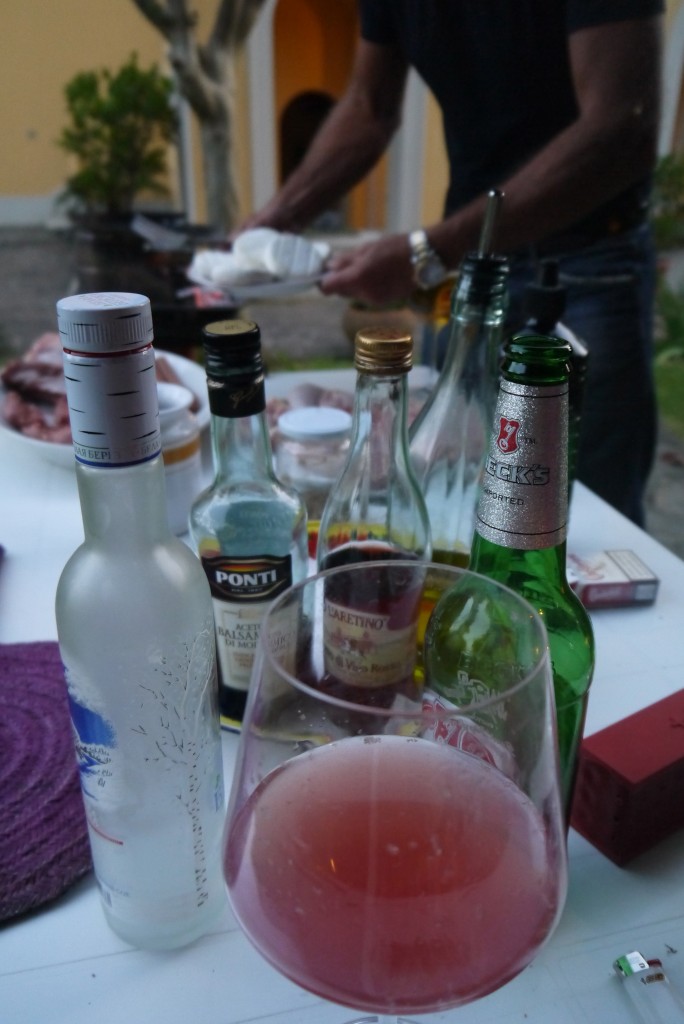 Under a tree arch in the sunset, we sat around the table and ate and drank the world away.
I love the Italian life.