A Girls Night In, Summer Pesto Chicken
We all have a friend that is a timeless part of life. You may not see them for years, just exchange a few "life update" emails, but when you reunite, it's like you were never apart. I have this in one of my closest friends Claire. She's been gallivanting around the Med for the last few years as an entertainer and when she came home just after Christmas, well it was like she'd never left.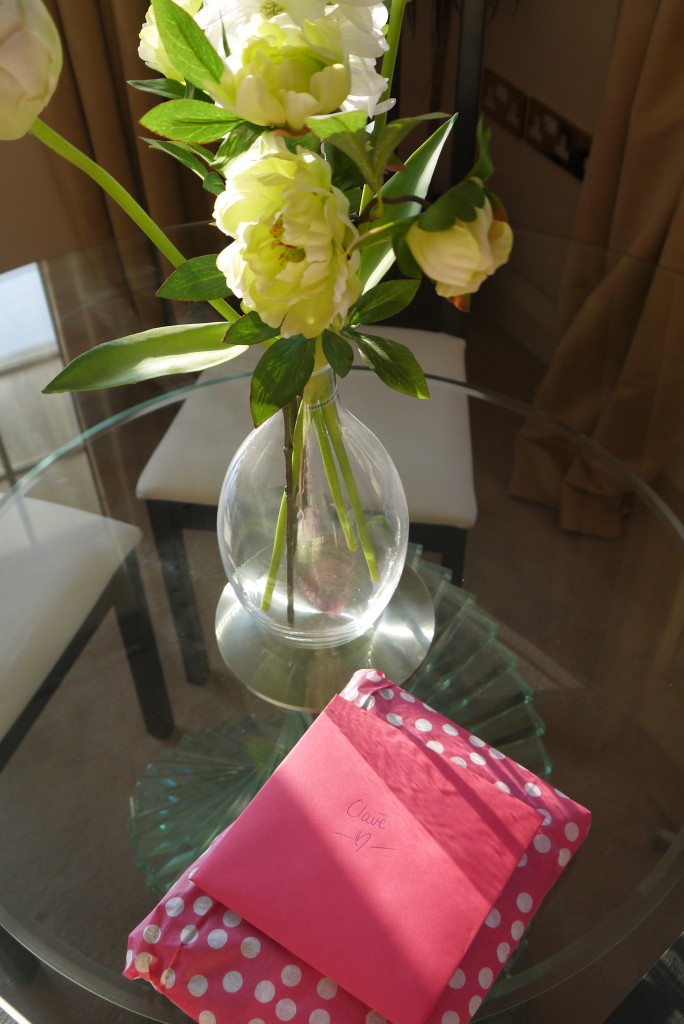 Due to my impromtu trip to Italy, I missed her birthday. I'd promised that I would make it up to her. It's rare that I get the flat all to myself, so when I do, I girl things up to the max (flowers and little presents included).
Bournemouth has been sizzling for a good few weeks now so I needed to cook something suited for the hot weather. I'm lucky enough to have an amazing sea view from the comfort of my dining table so with this is mind I wanted three things to make it as Mediterranean as possible; chicken, pesto and vegetables.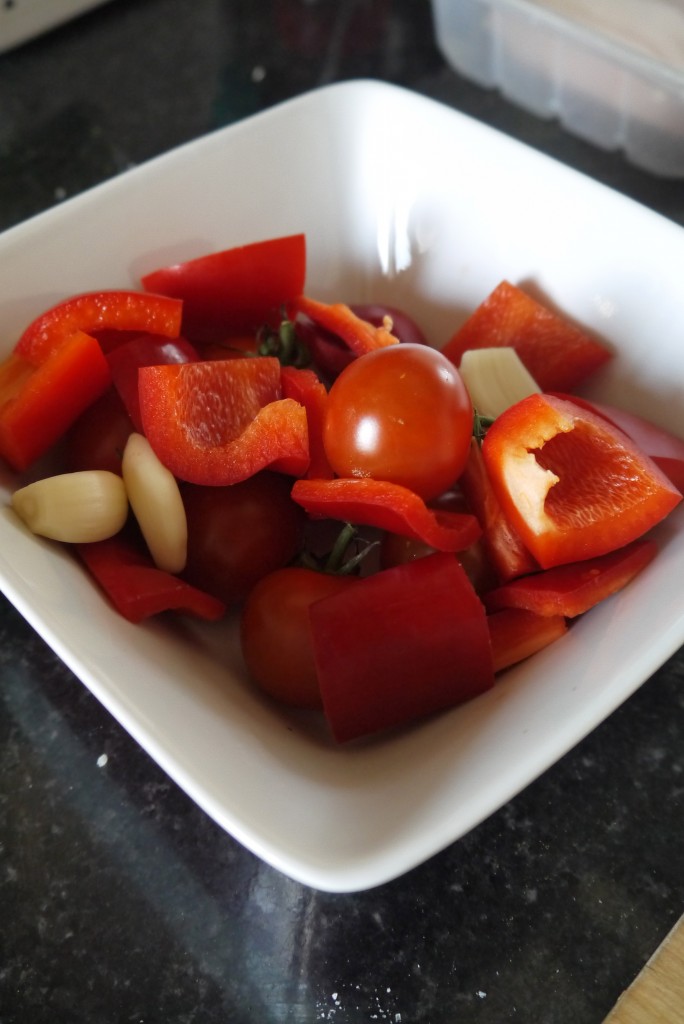 Enter my Summer Pesto Chicken. For this delicious (and healthy) summer supper you will need:

500g New Potatoes, halved 2 Red Peppers (I used pointed ones as they're ohh-soo sweet and juicy) 200g of cherry tomatoes 4 Garlic Cloves Handful of rosemary leaves, finely chopped Some homemade pesto (use my Jamie recipe here) 4 chicken fillets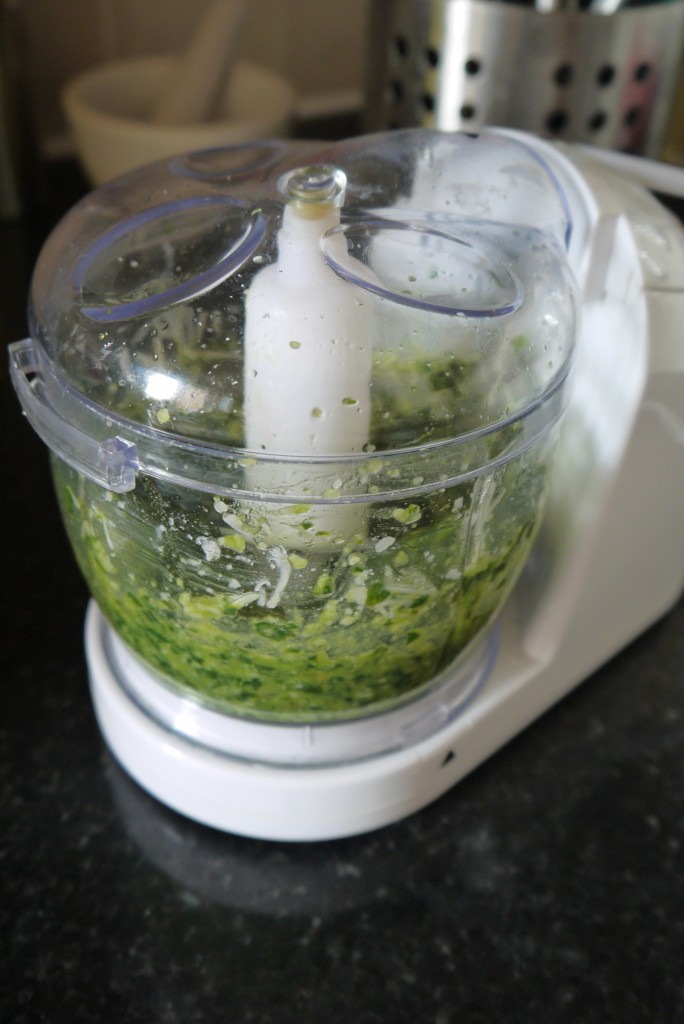 Heat the oven to 180c (fan) and pop the potatoes in a shallow roasting dish, covered in foil, and cook for 20 minutes. In the meantime, chop up the peppers and put aside with the tomatoes, garlic and rosemary.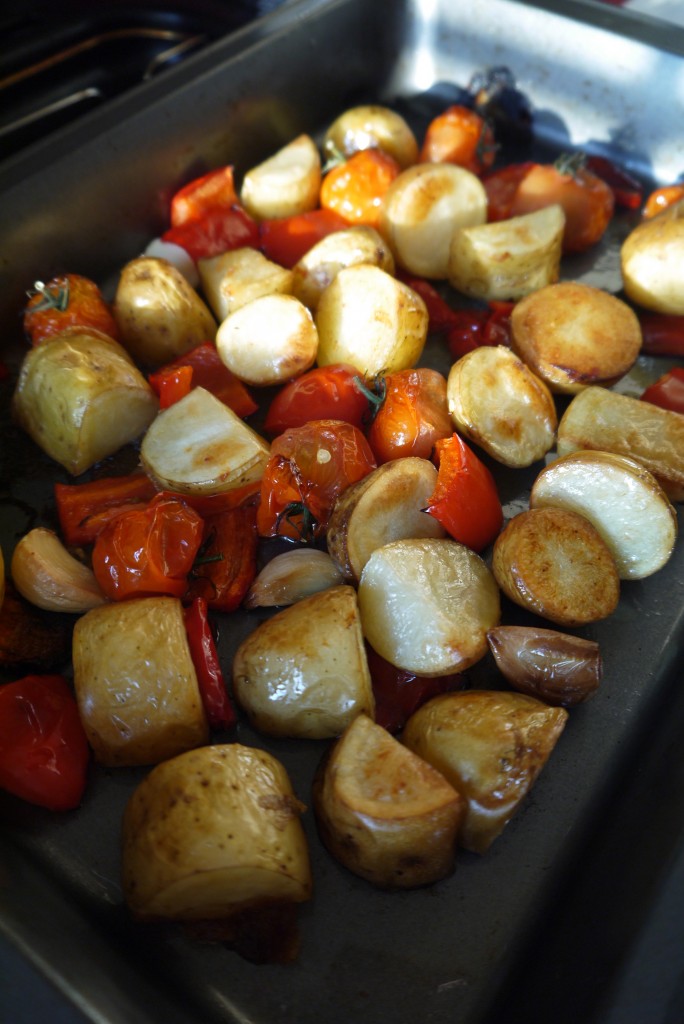 After 20 minutes, remove the potatoes from the oven and give them a good stir. Chuck in the vegetables and return to the oven uncovered for another 20 minutes.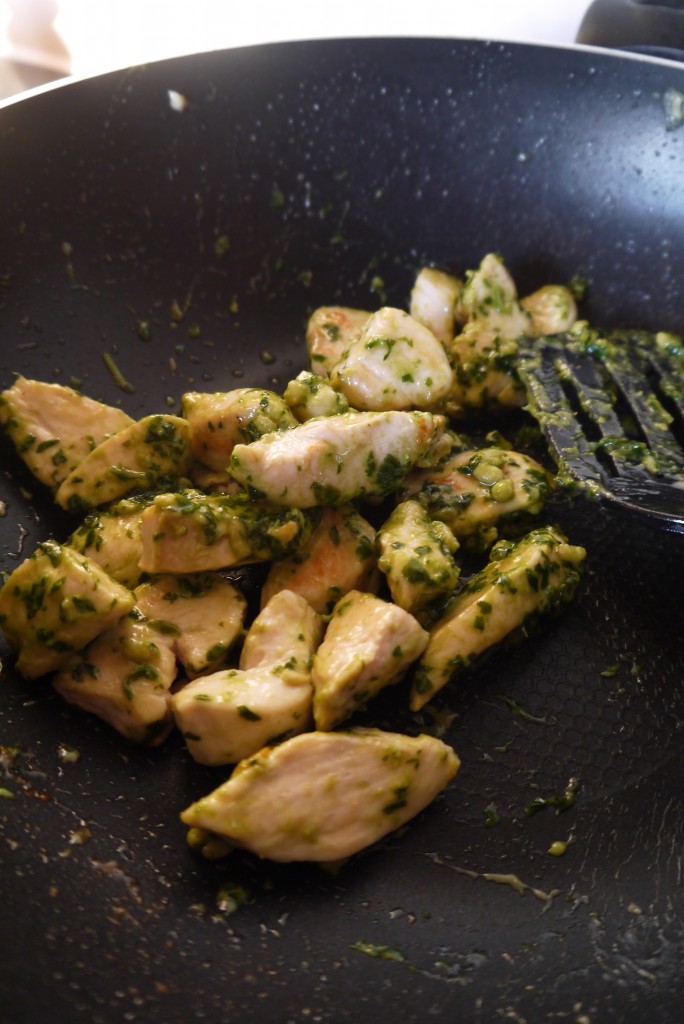 While the vegetables are bubbling away, cook the chicken breasts. I chopped mine up into mini-fillet sizes, but you could do whatever you fancy. Once they're cooked (about 5-7 minutes), remove from the heat and mix in your freshly made pesto.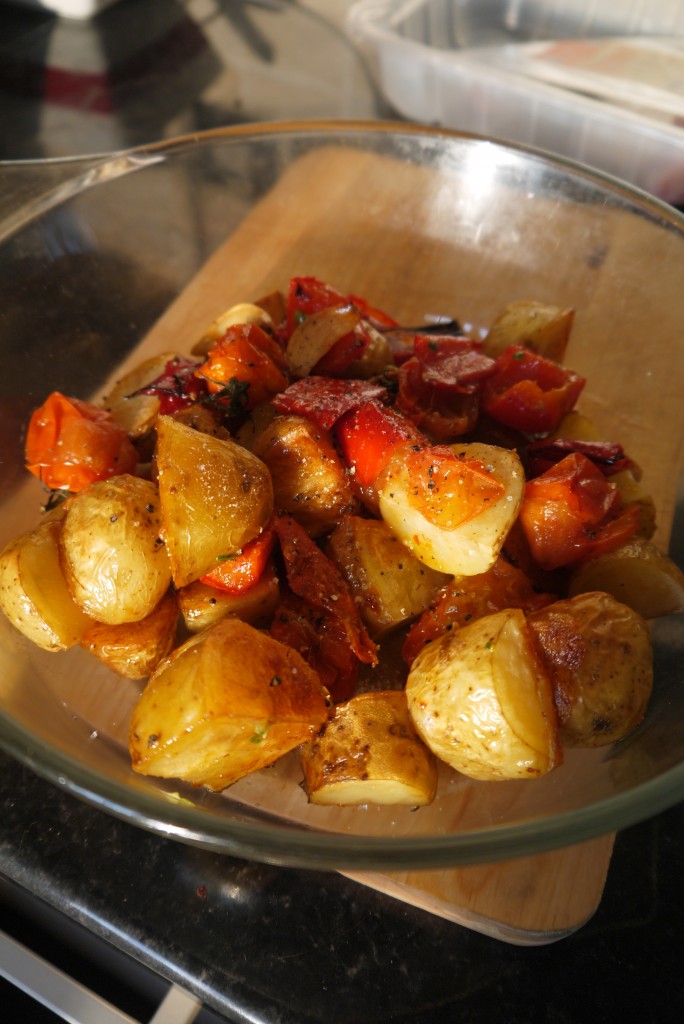 Once the vegetables are cooked, put everything in a large serving dish and give it a good mix.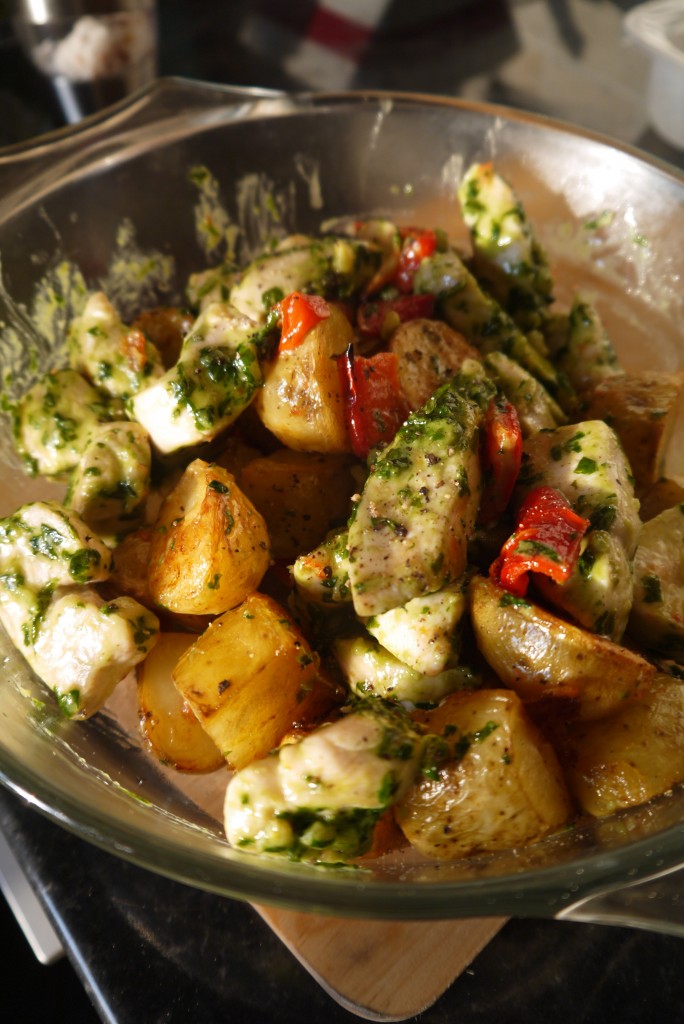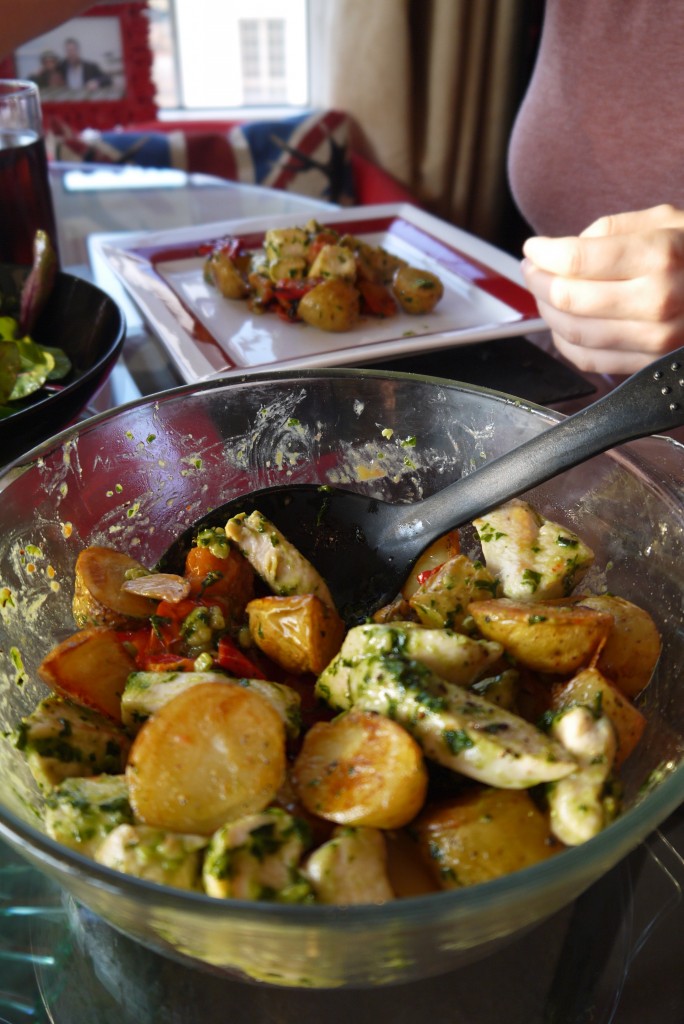 Serve immediately with a balsamic salad and enjoy!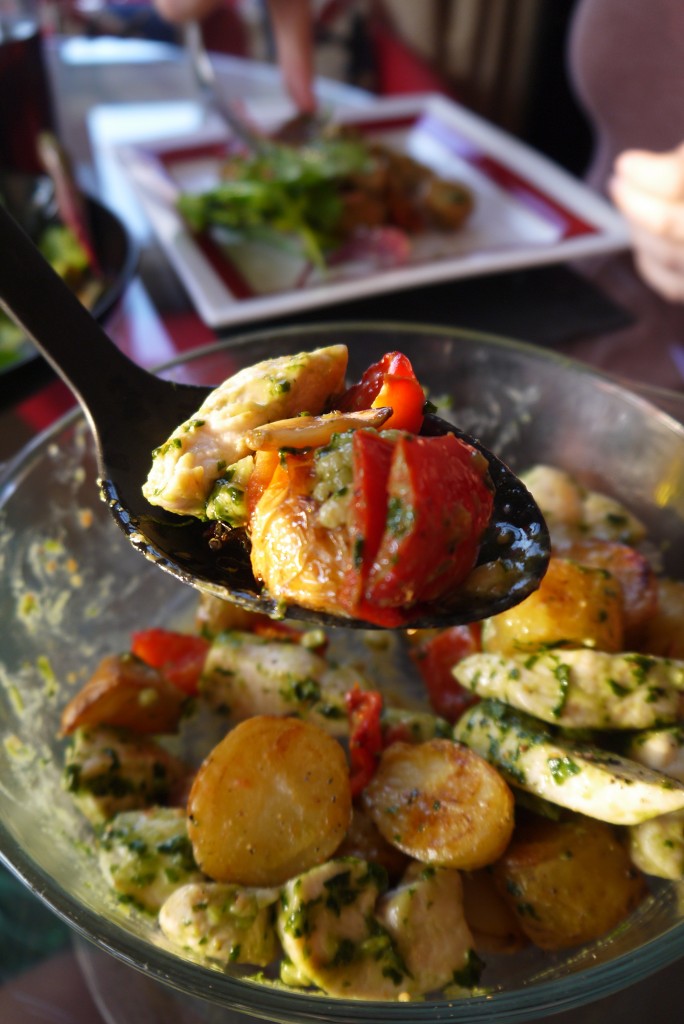 Of course I couldn't leave out dessert, so I did the very English and oh-so-simple strawberries and cream (with a little sugar and honey). We chatted the night away until the the early hours (and the wine was finished!).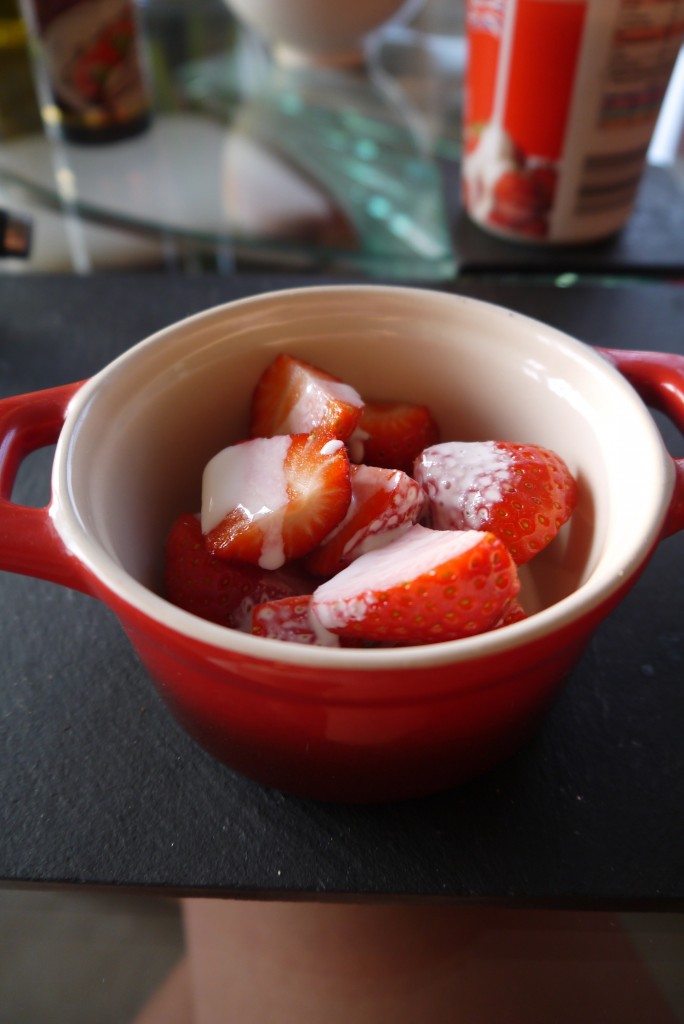 There are alot of things in my life I couldn't have conquered without my friends as my backbone. The last 12 months have been the hardest of my life and I will be forever thankful that I have friends like you, Claire, to guide me through to the other side.
There you go, The Southerner just got a little personal!
Never underestimate the therapy of a girls night in, even if you don't think you need it, it really is a girls best defence weapon! I was recently contacted with some pretty juicy figures on a "Girls Nights In" and as a complete numbers geek, I was shocked that only 17% of us girls in the South West prefer something home cooked than a takeaway for their girls night in. So come on, get the girls together and whip up some Pesto Chicken while the sun's still out! No excuses ladies!