With this glorious heatwave we're currently experiencing (ok, maybe I've spoken too soon), we've been BBQ'ing on the beach every evening we can. I got a little patriotic after Murray's Wimbledon win and bought this red, white and blue picnic rug so have been using it at every BBQ'ing opportunity!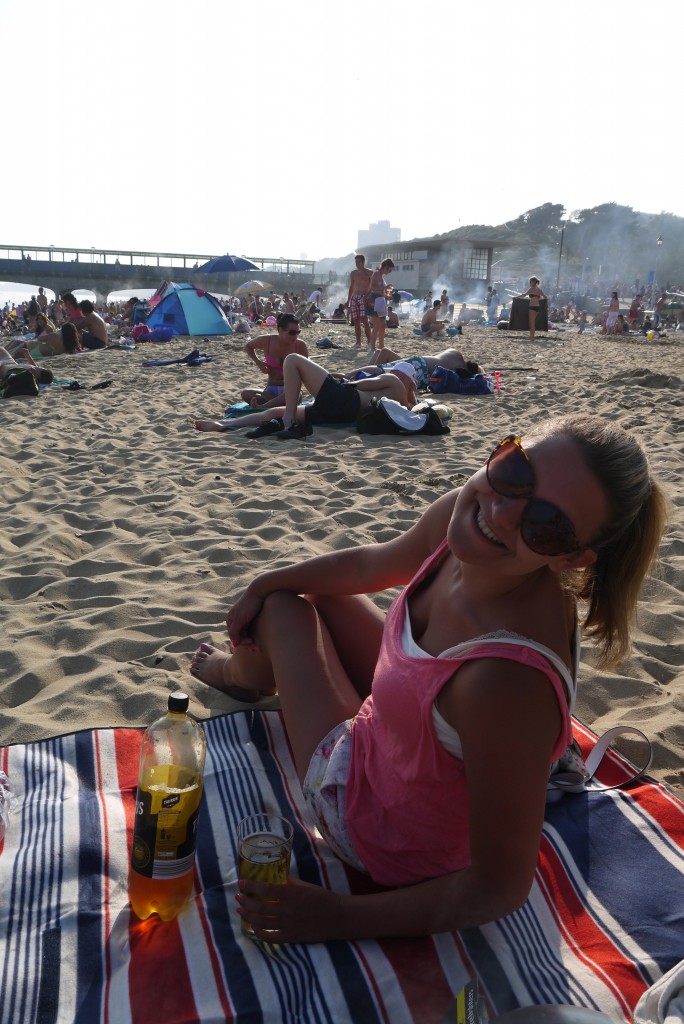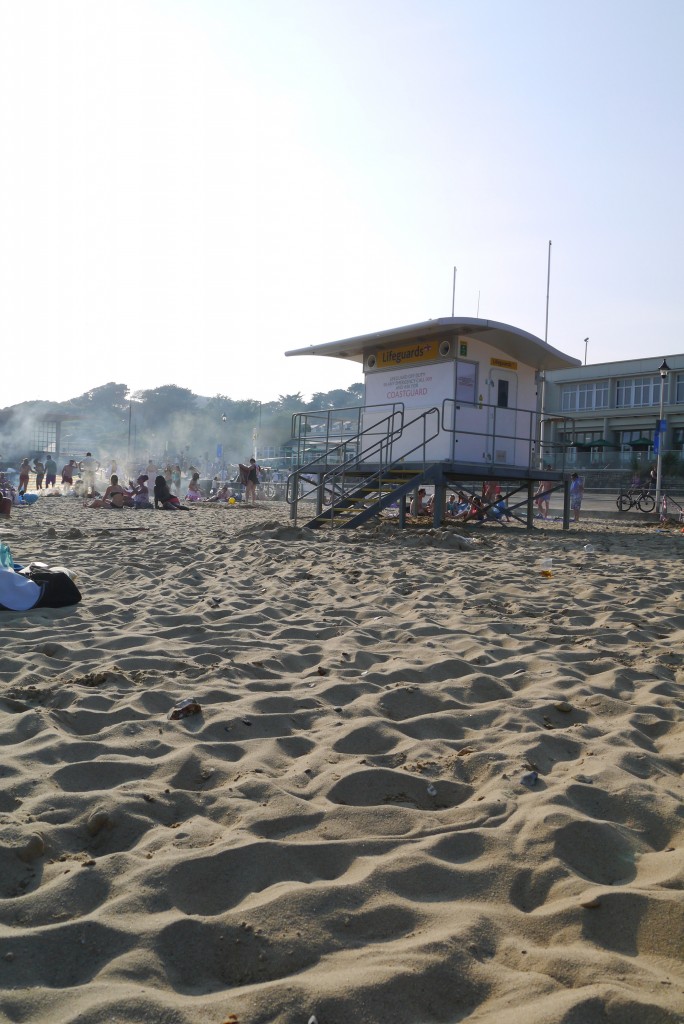 Most people's reaction when I tell them I practically live on the beach is "WOW you're so lucky". I get it, its awesome, but some days when you've been sat in a sticky office and not able to even get out in the sun at all during the day, I can tell you it sucks being so close to the seaside.
So in the evenings we dash to the beach, armed with our BBQ, chasing the last few rays.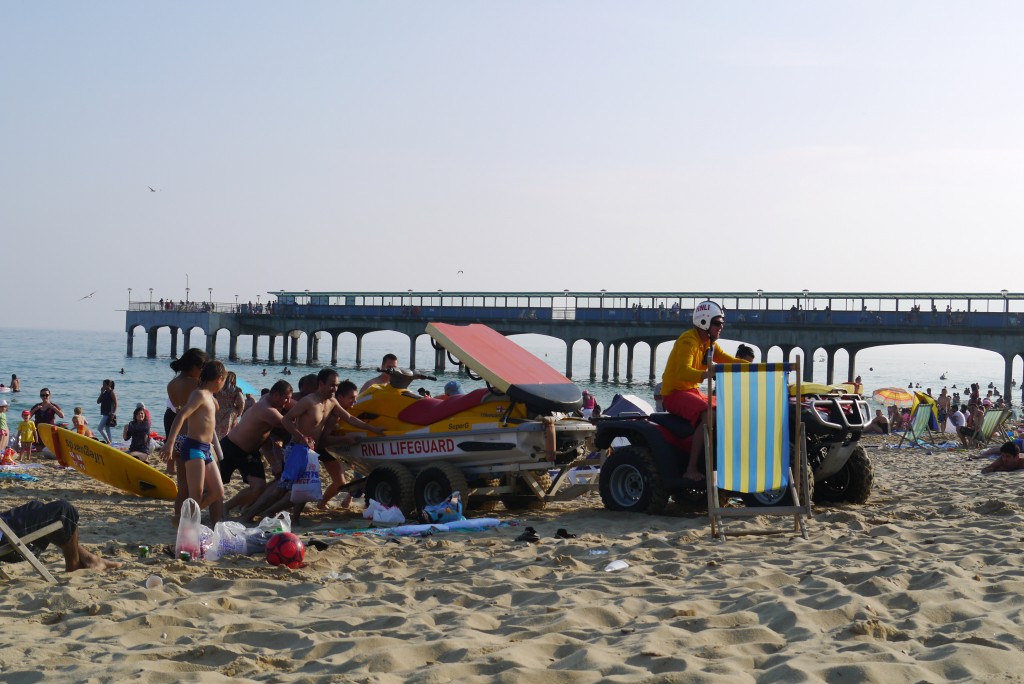 If we're lucky, I even get a glimpse of the lifeguards packing up.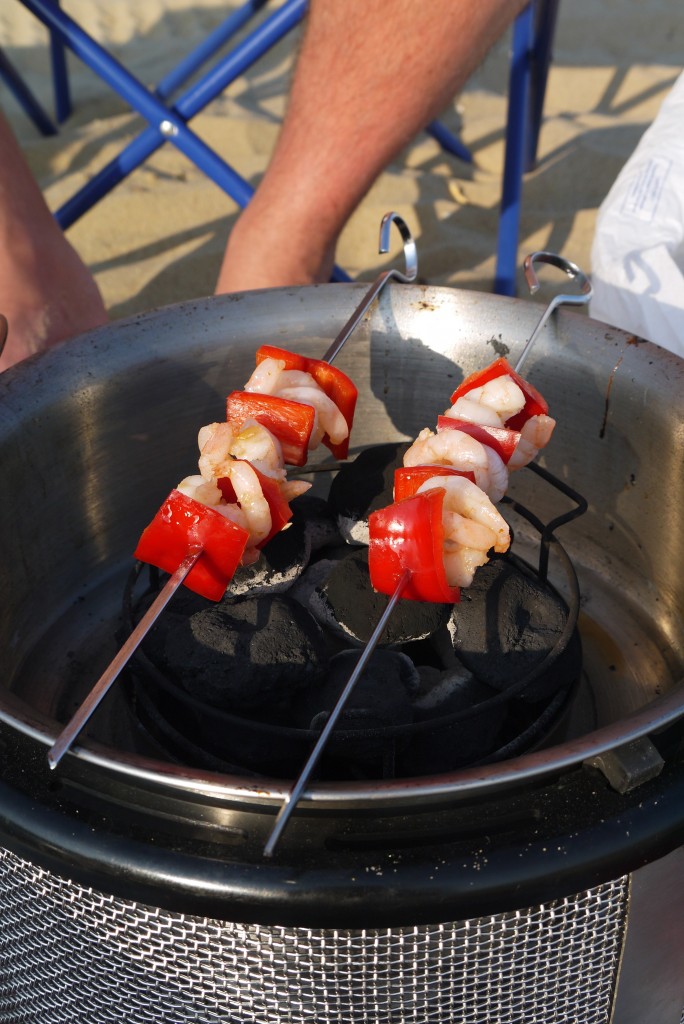 After three continuous days of chicken, steak and burgers on the BBQ, I fancied a bit of a change to our usual speedy routine of grabbing food out of the packet and cooking it. The food prep time is limited to around 5 minutes, so thought I'd share with you what I've come up with!
Sizzling Prawn Skewers
Marinate enough prawns for your picnickers (I normally allow 6 big ones for each skewer) with some Sweet Chilli Sauce. Add a sprinkle of chilli powder, a little squidge of honey and some chilli flakes. Pop them in the fridge while you're at work. Chop up some red onion and pointed sweet peppers and thread with the prawns onto the skewers. Cook on the BBQ until crisp.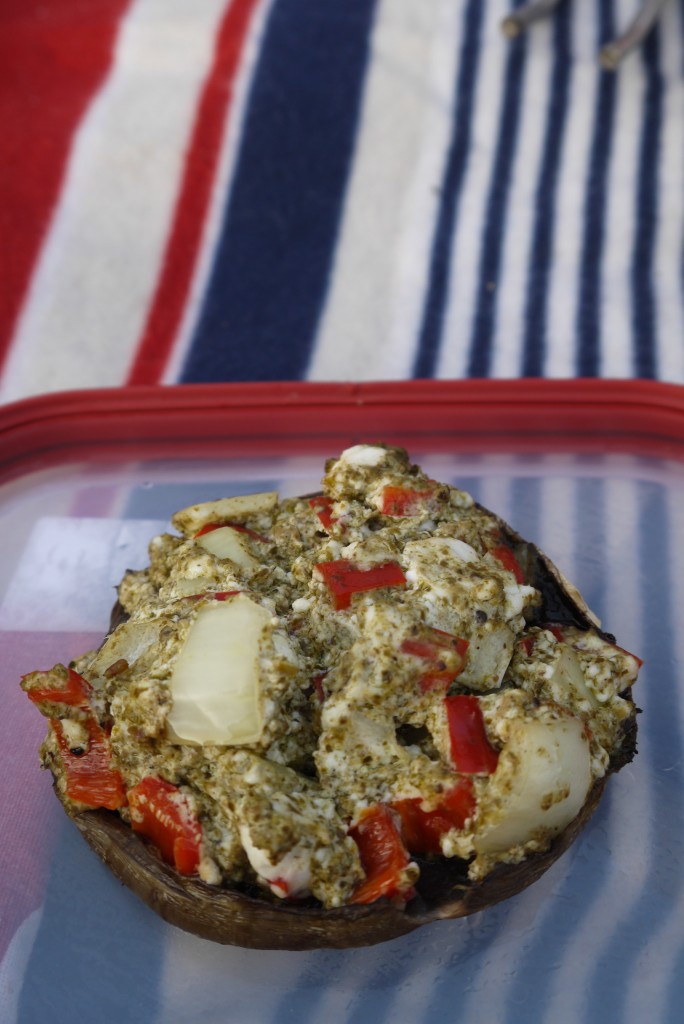 Naughty Mushrooms
Pick up a pack of large mushrooms, like Portobello and snip off the stem. In a bowl combine finely chopped sweet pepper (about half a pepper), 3-4 finely chopped spring onions, 1 or 2 teaspoons of pesto depending on tastes (homemade if you have time), and half a roll of chopped goats cheese. Divide the mixture on top of each mushroom. Place directly on the grill and leave to cook for 20 minutes.
These are one of my finest inventions. I adapted the mixture from my Stuffed Potato recipe and now I don't know which one's better!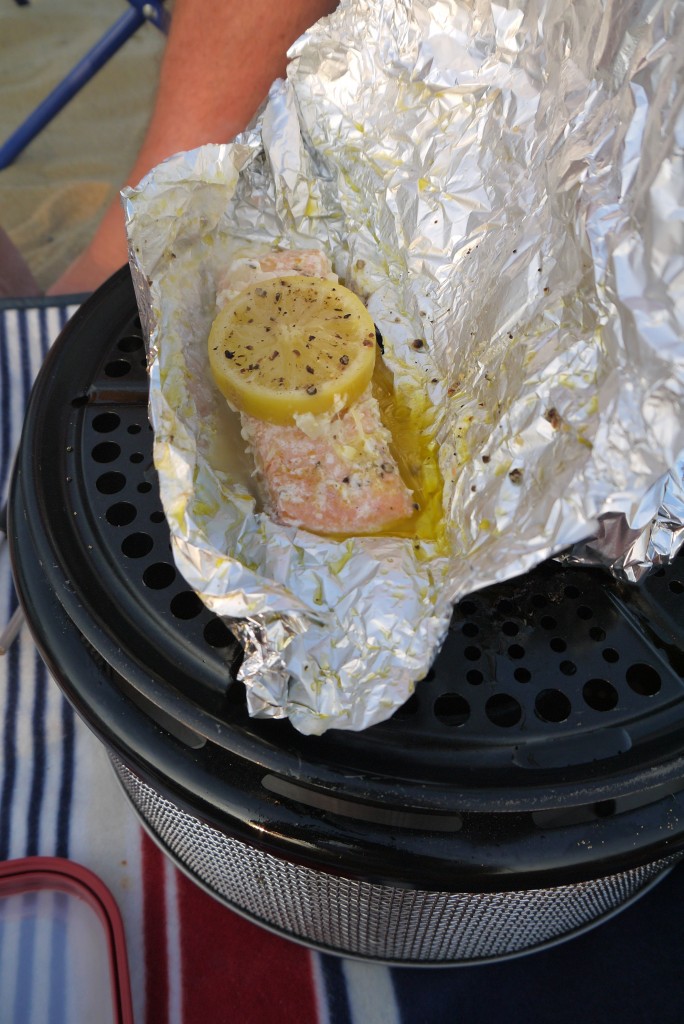 Simple Salmon
I love salmon and usually spice it up with lots of chilli, honey and soy Asian flavours. Sometimes I like taking it back to basics. Make a little tin bed for the salmon and squeeze half a lemon into each. Add a finely chopped garlic clove and some mixed herbs. Wrap in the foil and cook in their beds for around 10-15 minutes.
Three simple recipes, and a different and flavoursome BBQ.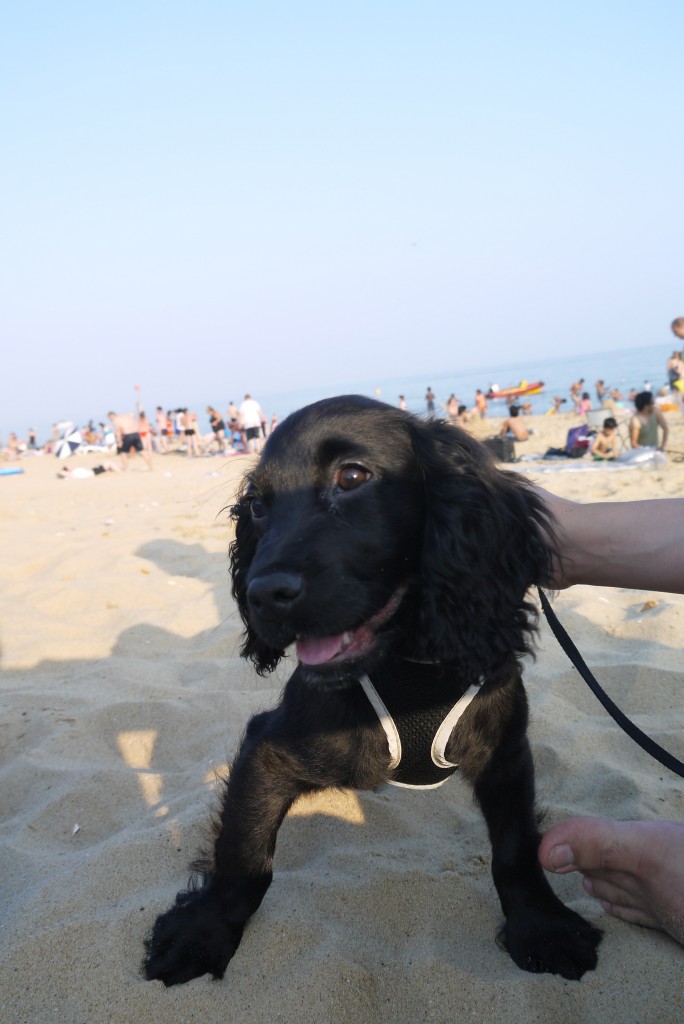 After devouring our food we had a little visitor on the beach in the doggy form of our friends new puppy Macey.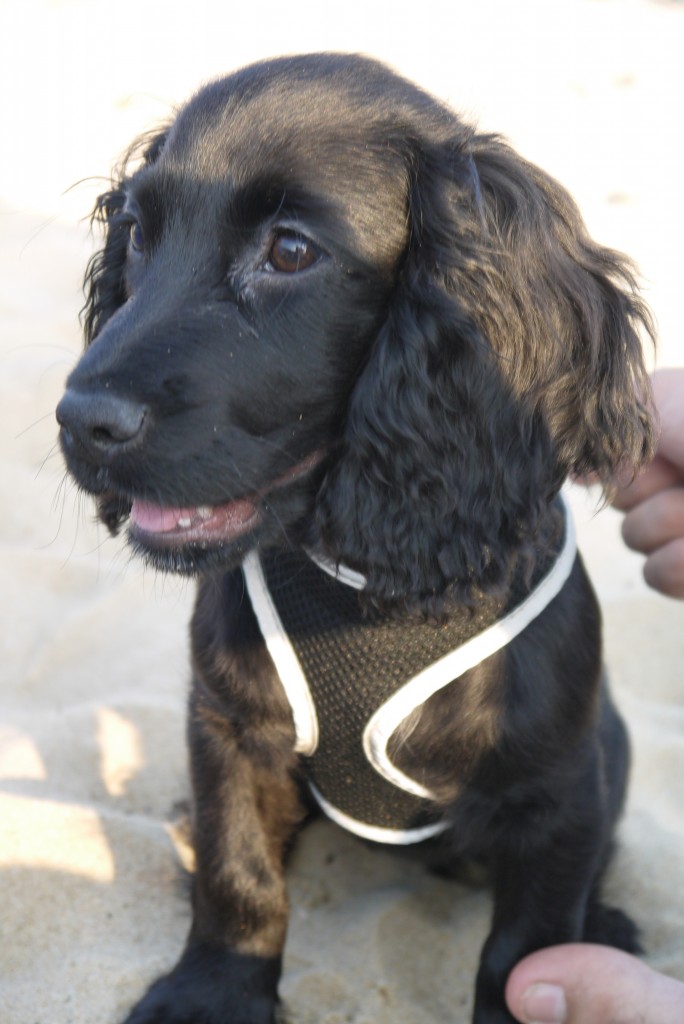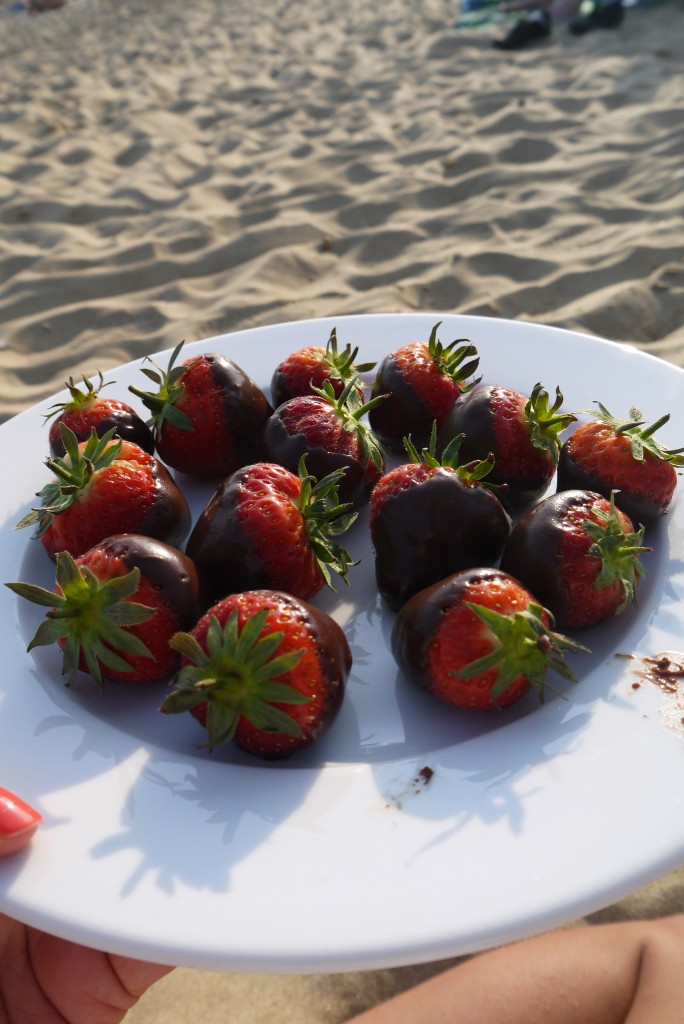 She's trained well and even arrived with some chocolate dipped strawberries.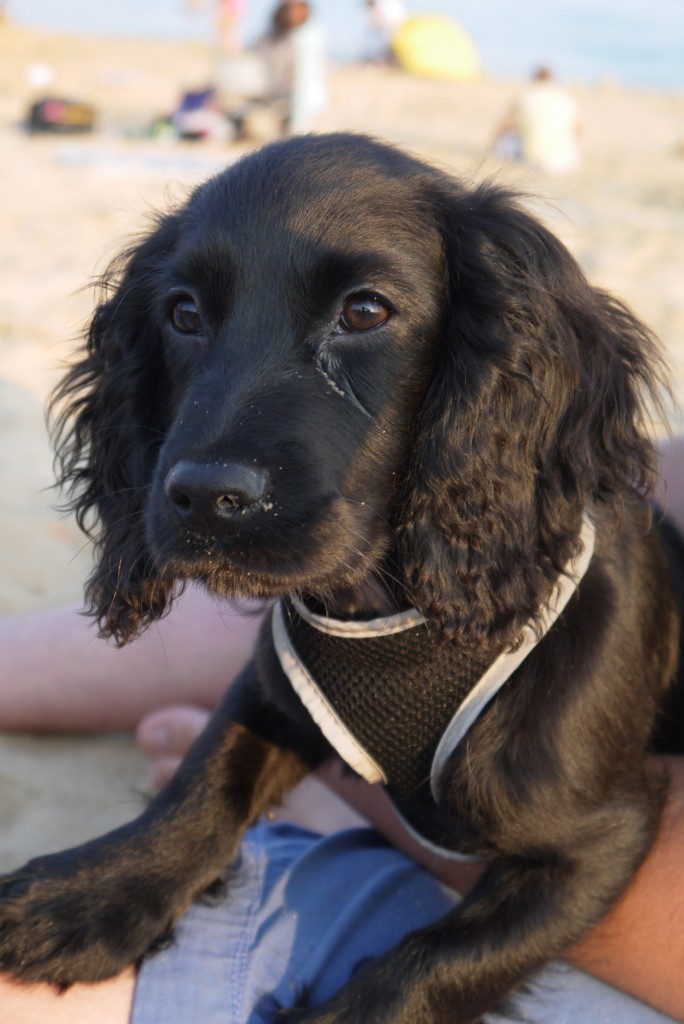 We sat and watched the sun set while Macey licked away at our plates.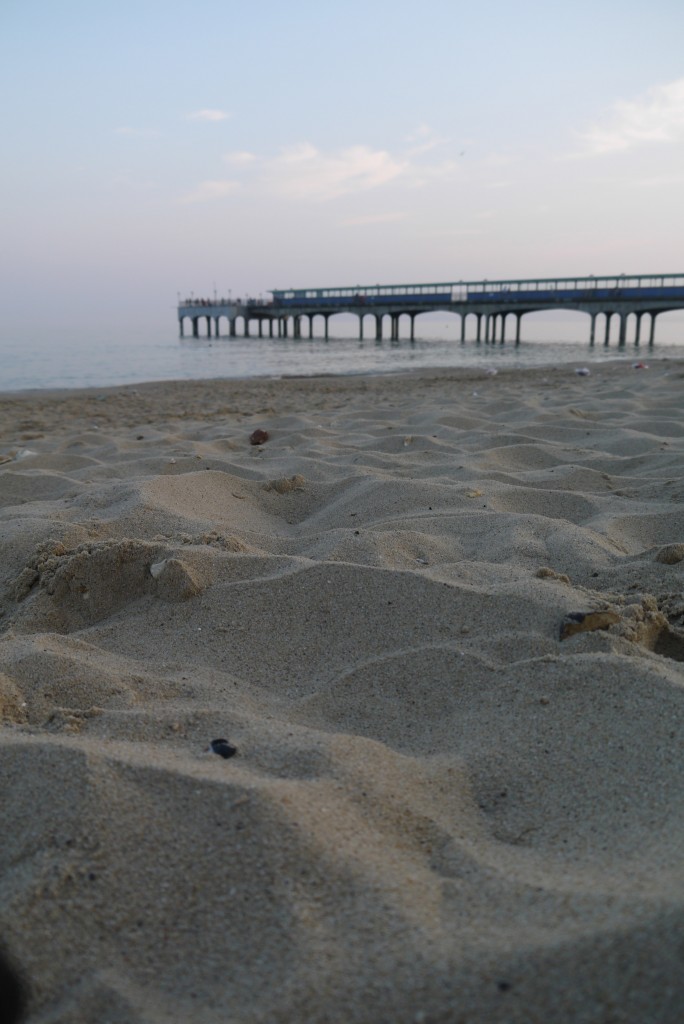 Some great beach side food and a very beautiful evening.