You can thank Roger Moore and "The Man with the Golden Gun" for the mass of tourists that rush to these islands in the northern tip of Phuket in their hundreds, every day of the year.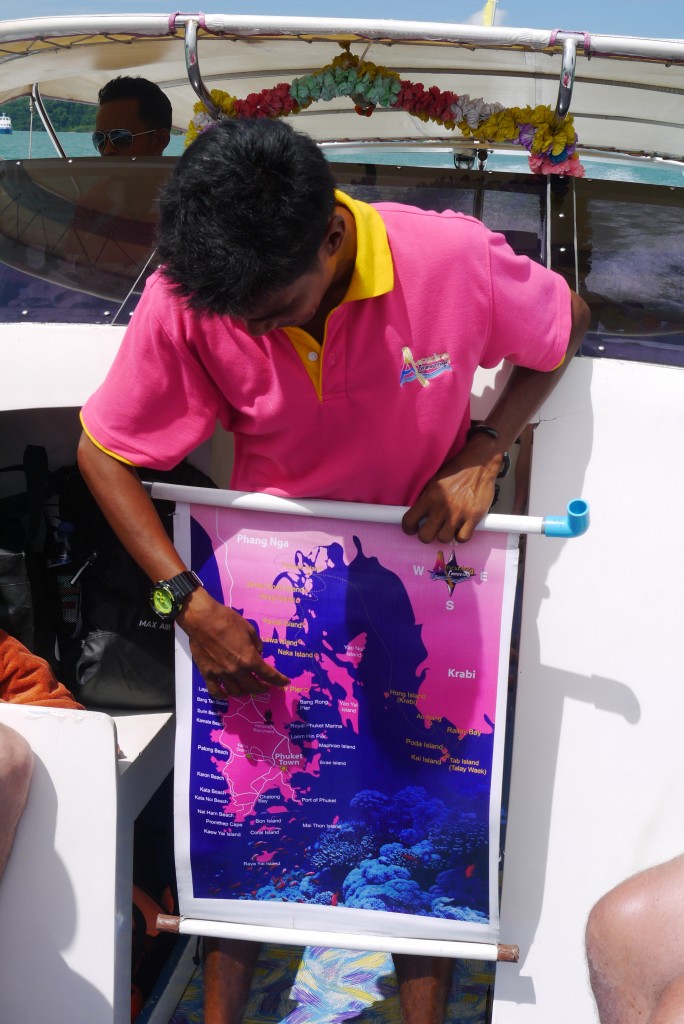 Another day, another boat trip. Sadly, this time we weren't graced by Jennifer and to today's tour guides' credit, he was all man. Leaving from a small port on an overpowered speed boat, we headed full throttle North.
Me and Gemma sat at the front of the boat, bumping and bruising like crazy as we hit every wave. We shot through the water so quickly it felt like we were driving through a hurricane. No exaggeration, it's a wonder I took any photos at all. None the less, it was made even more hilarious at every stomach churning bump we hit.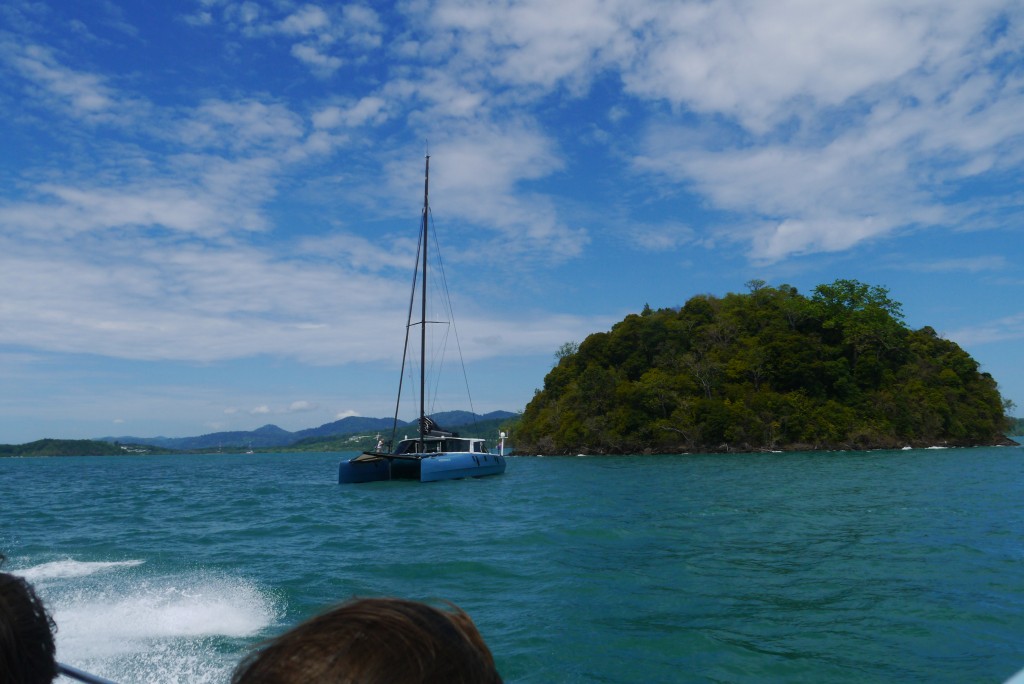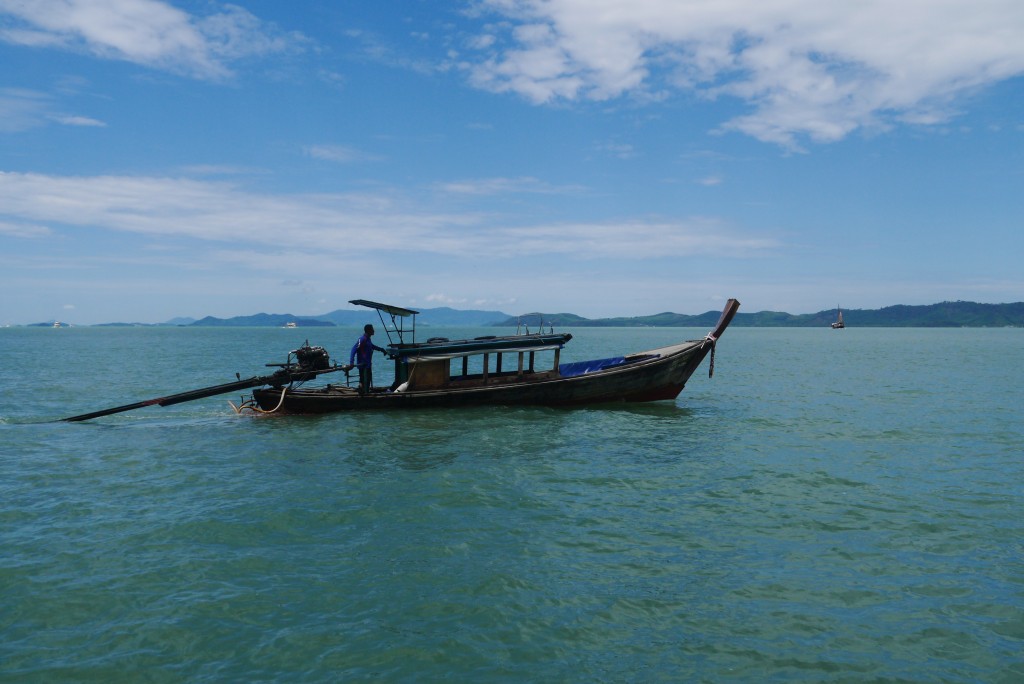 Large boats, small boats, fishing boats, yachts, sailing boats, catamarans and all other modes of water transport whiz past, full of ohh-ing and agh-ing tourists.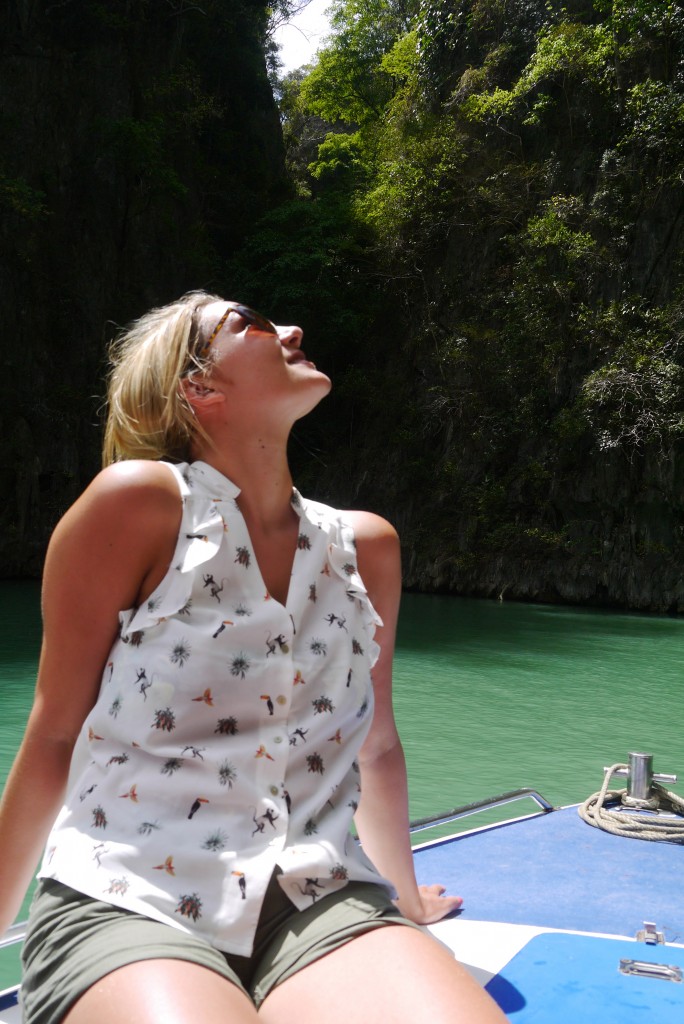 Obviously me included. As we slowed to observe the island, it all went calm and so quiet.
I have to go a little off subject here and talk about clothes, well H&M to be specific. I know, I know, we're in the middle of paradise, but comeee onnn, how amazing is this blouse? I'm a complete sucker for prints and I had to have this. The new spring collection is amazing and I picked up this blouse in store for £7.99. Along with matching shorts, sandals and pretty summer dresses, oh my I fell in love with everything. If you haven't been down there recently, go, go now!
Anyway back to paradise.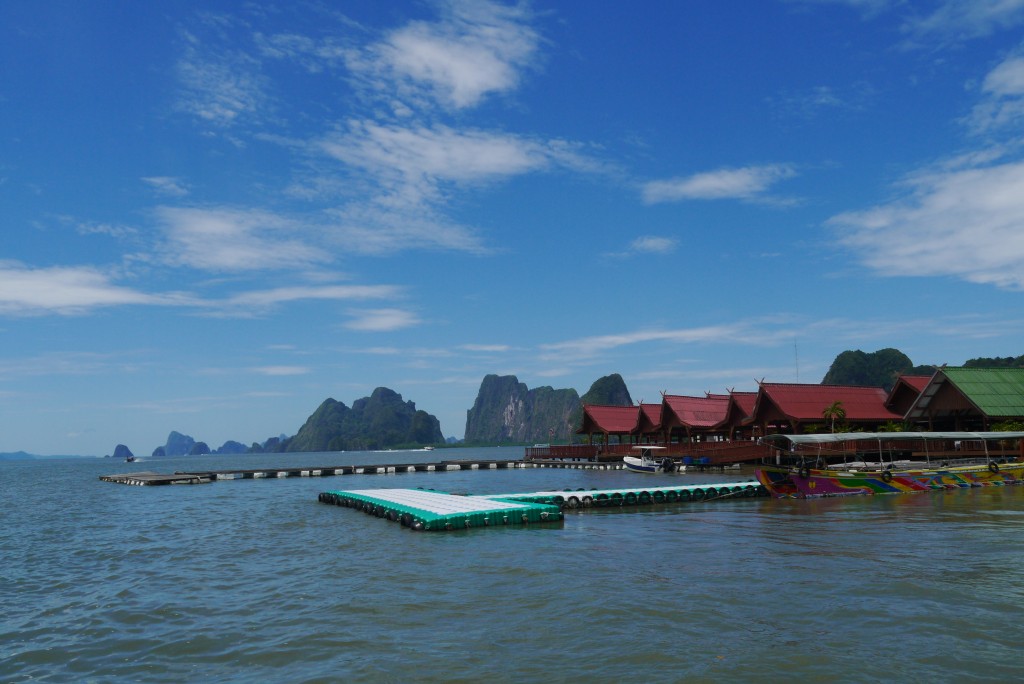 We moored up on Panyee Island for a break from the sun and for a spot of lunch.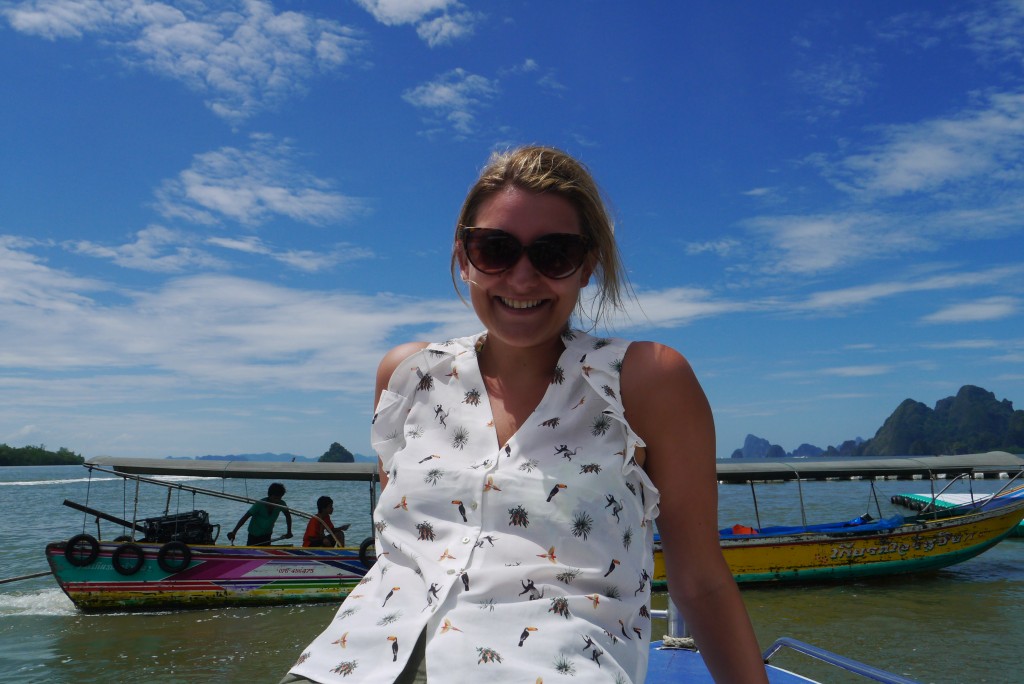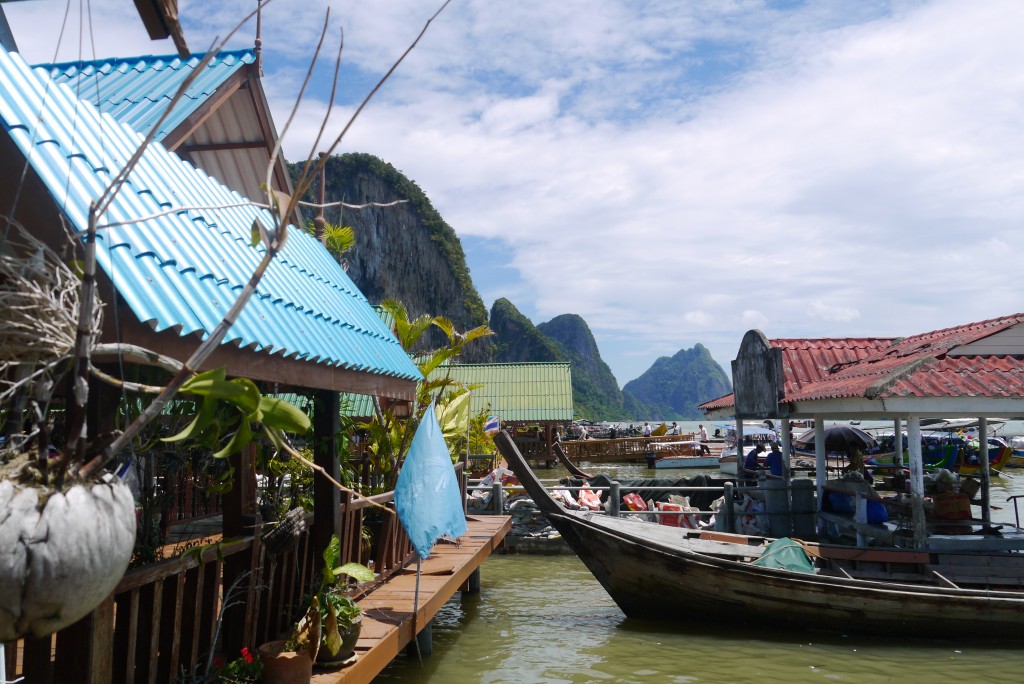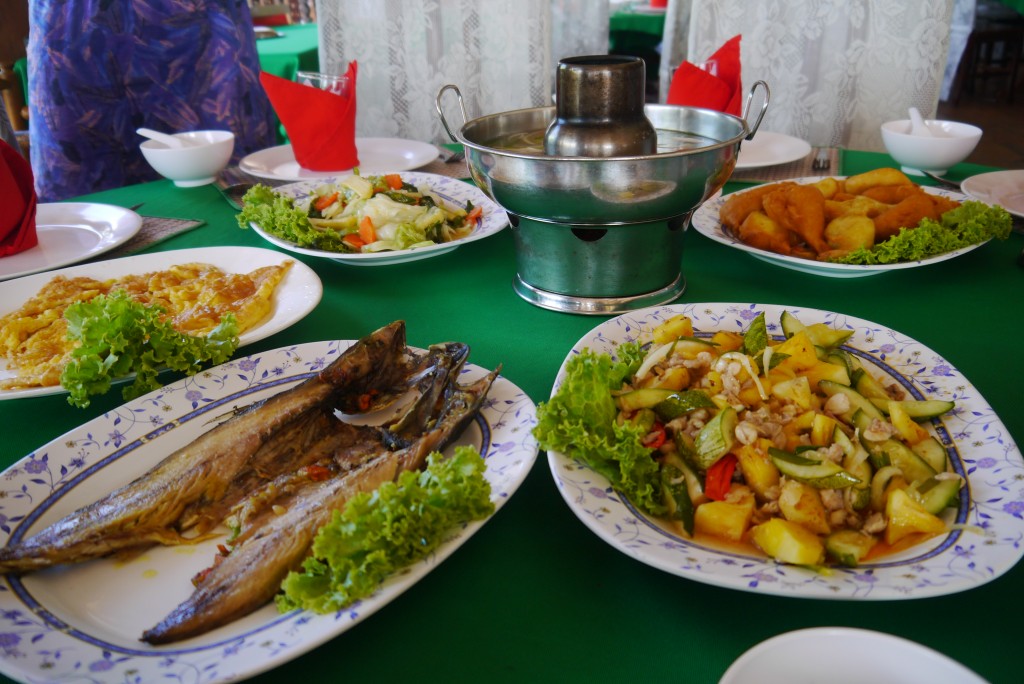 You won't be sipping on coconut Pina Coladas here though, the Muslim island have a preference for amazing seafood instead, Thai style. Delicious fresh fish served with Thai omelettes, prawn Pad Thai and tempura prawns was just what we needed.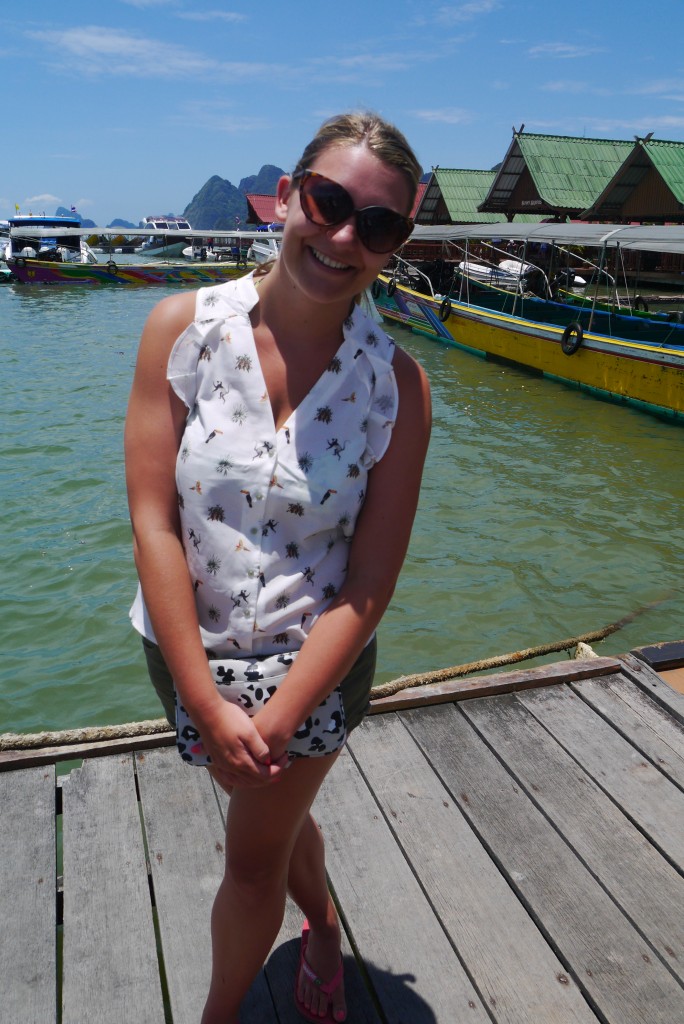 Indulged and full, we headed for the oh-so-famous highlight of the trip. James Bond Island.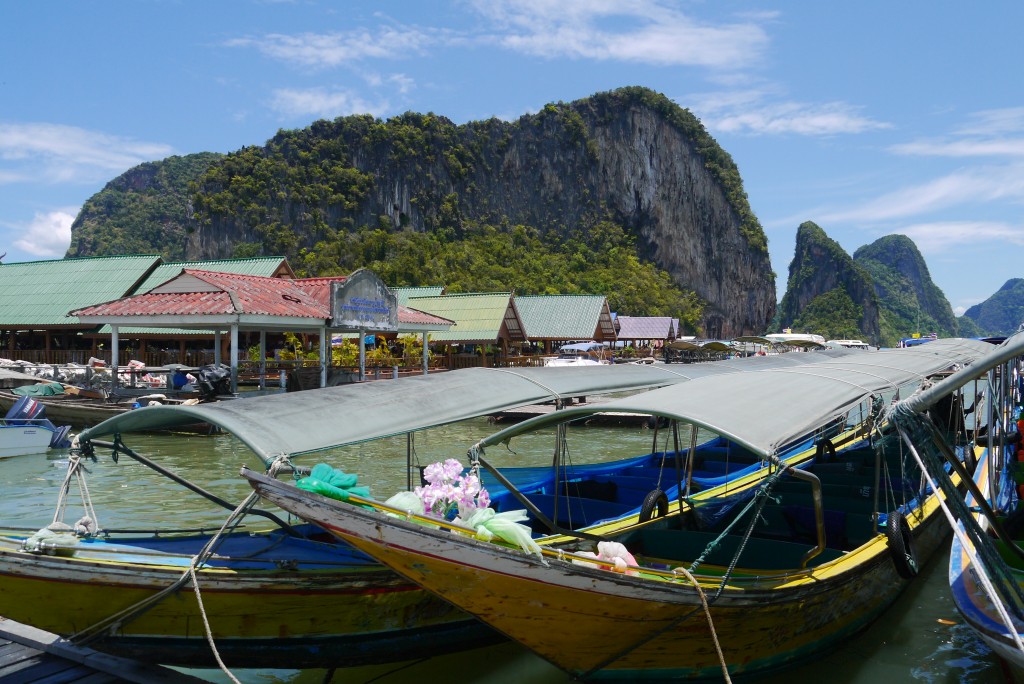 The boats reverse onto the small beach at the back of the island and unload their tourists.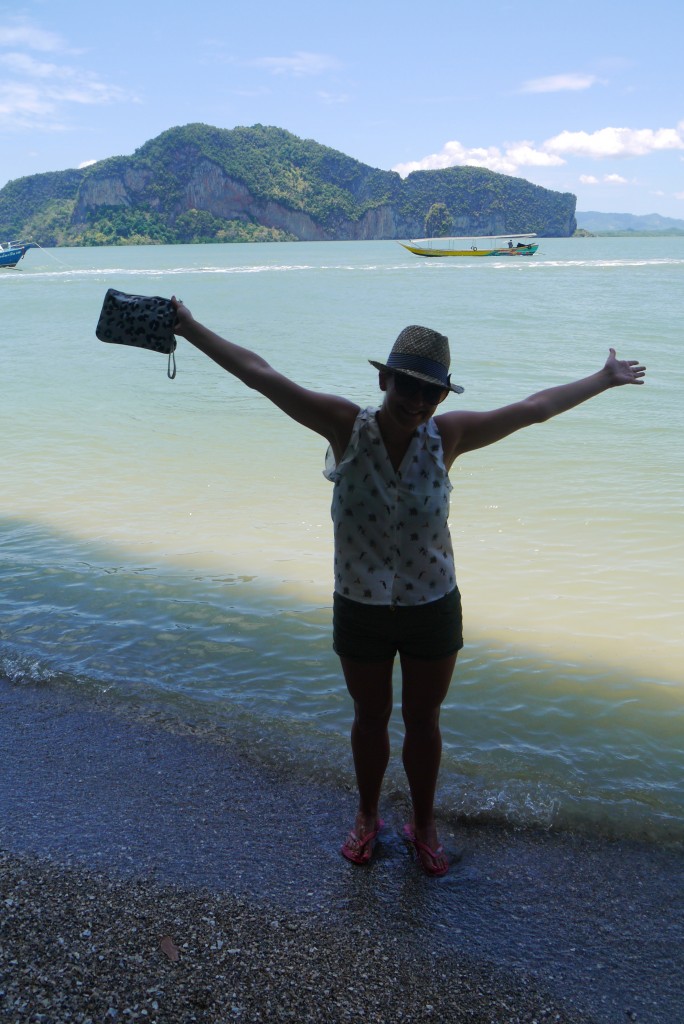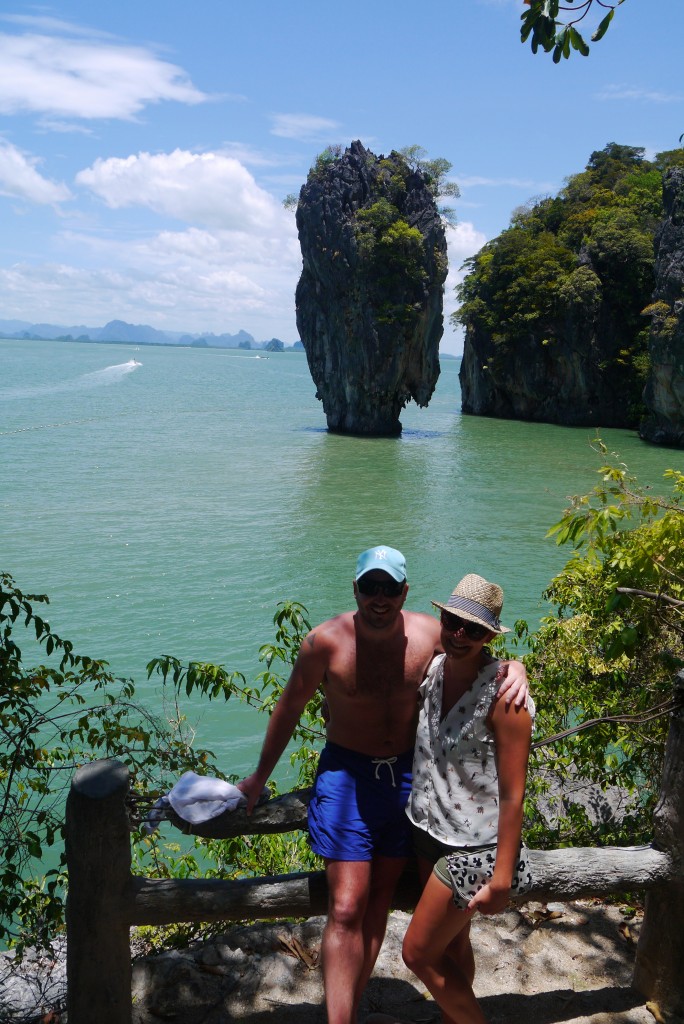 Over the beaten track across the island unleashes the most magnificent reward. That view.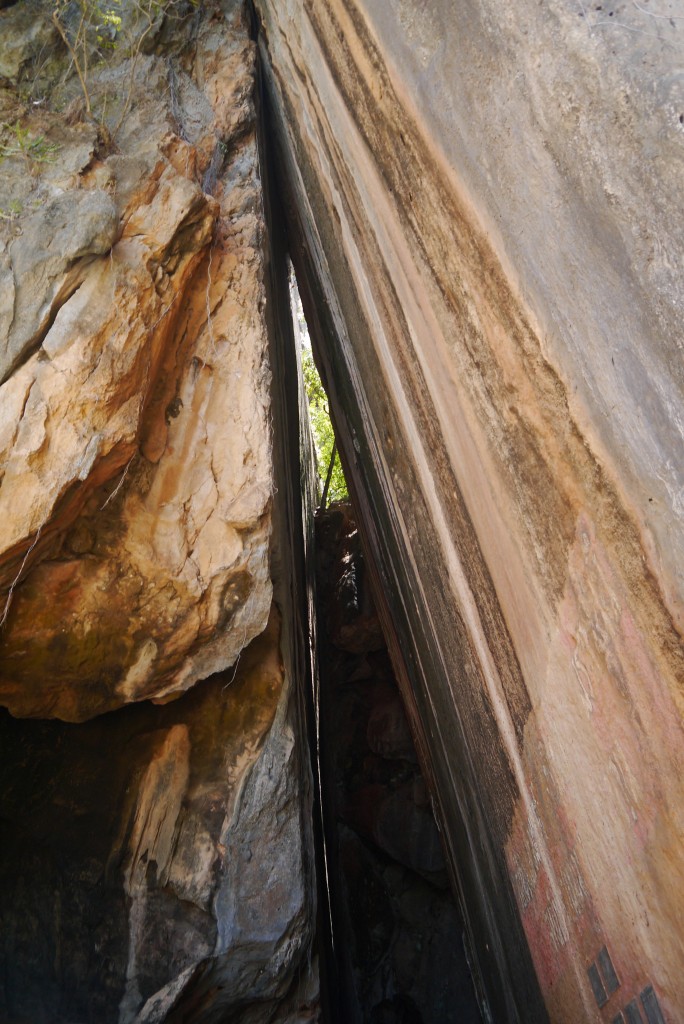 Crazy rock formations greet you at every turn.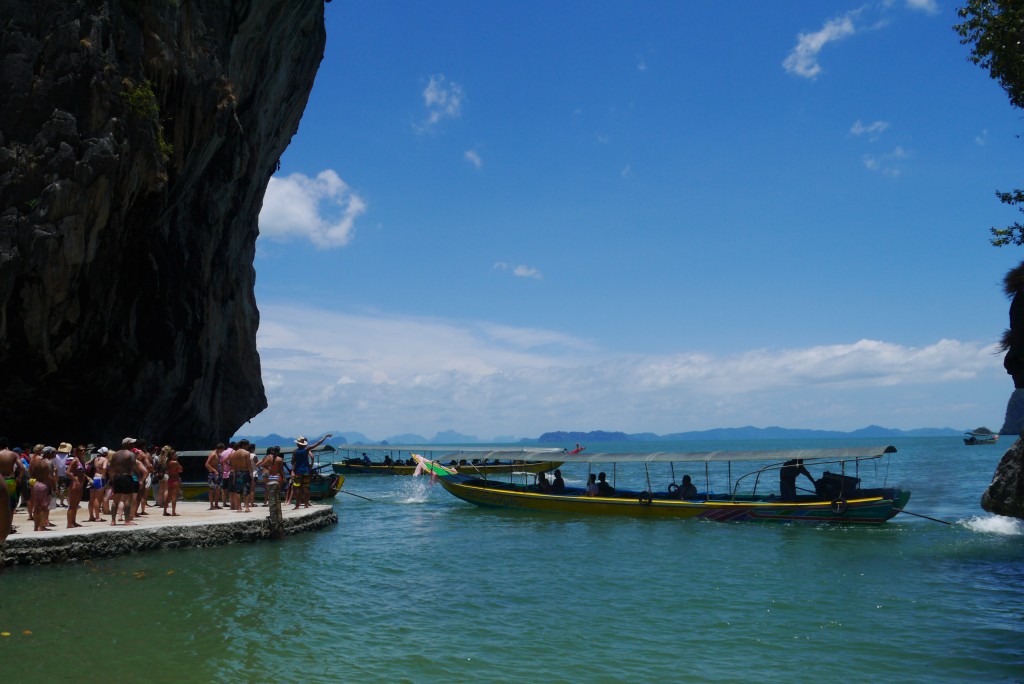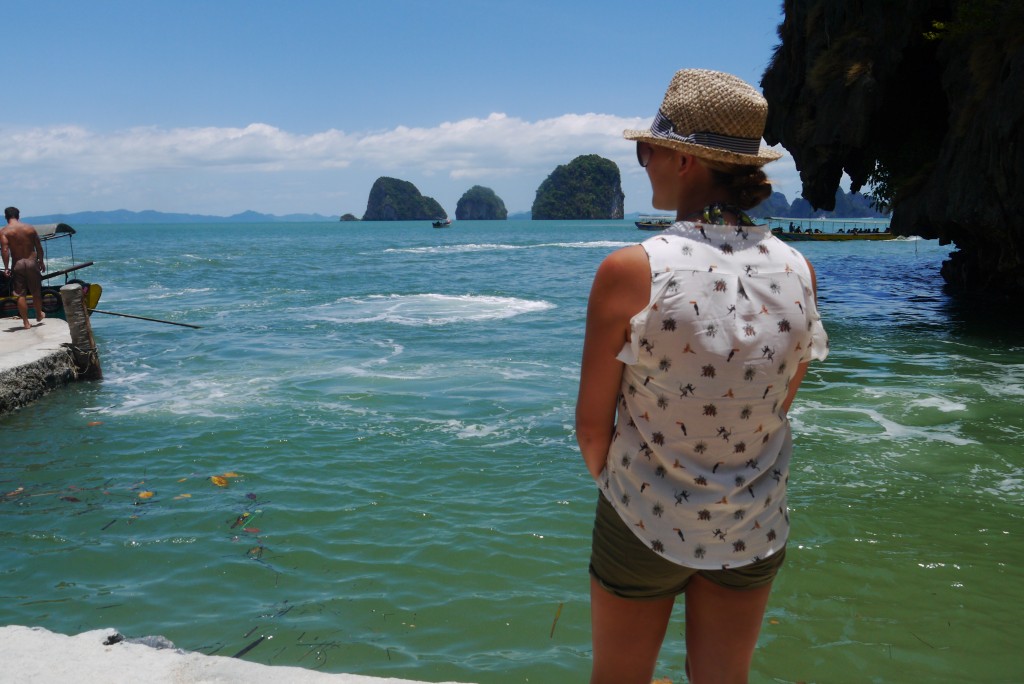 As well as a whole market full of souvenirs. Watching the fishermen mingle amongst the tourists and the numerous parties of Aussies makes for great people watching.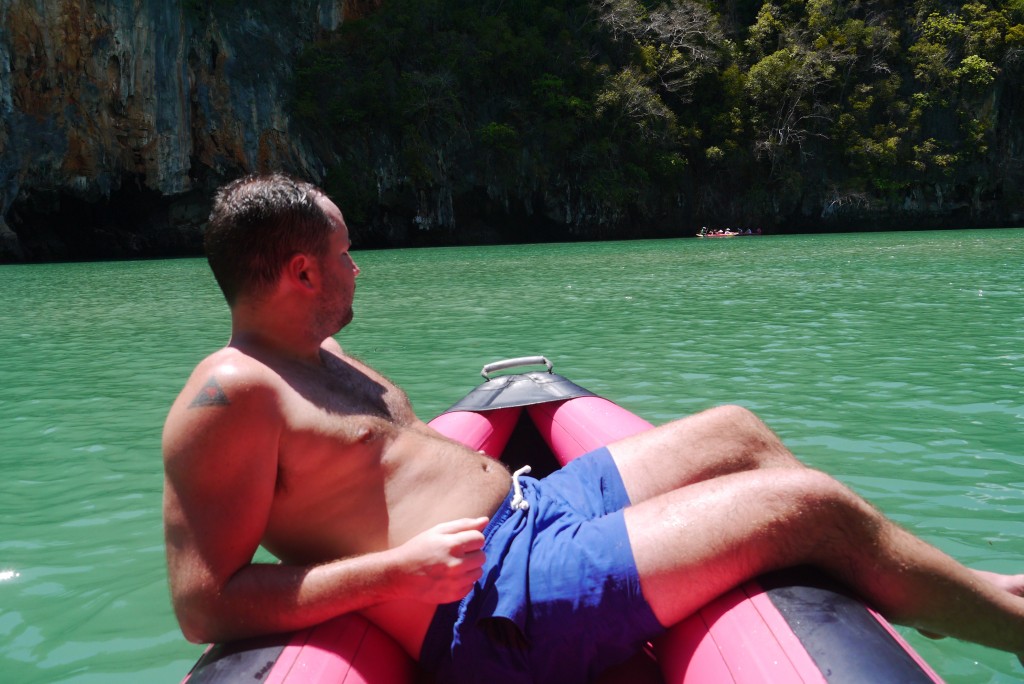 The next stop on our tour was a journey around the nooks and crannies of these magical little islands and caves. We moored up to a large ferry and were summoned onto a waiting pink canoe where our Thai tour guide sang and rowed away.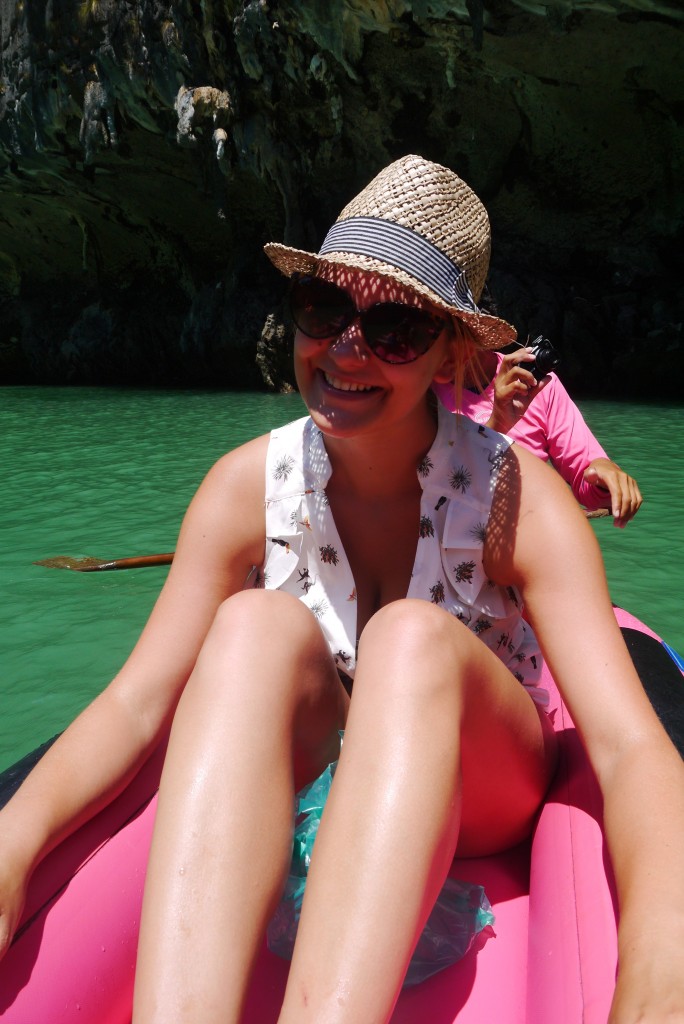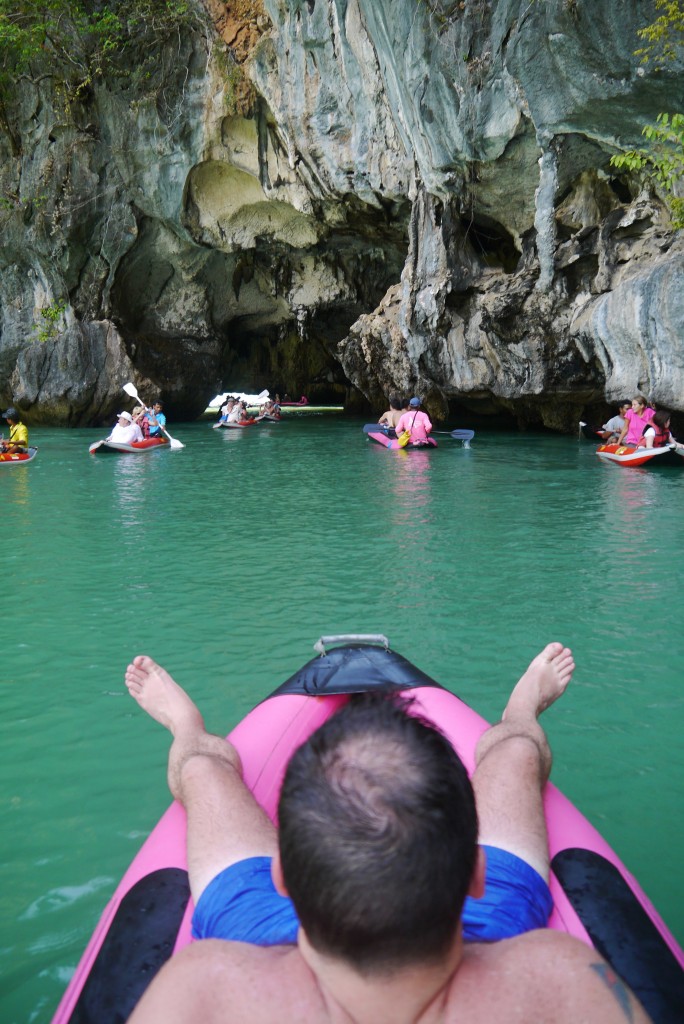 Not as romantic as you'd imagine, especially with Scott taking up almost all of the boat for his "even tan", it was incredible. But my favourite stop of the day was a little part of Thailand that we really hadn't seen yet. Somewhere untouched by tourism and crowds of people.
Welcome to Naka Island.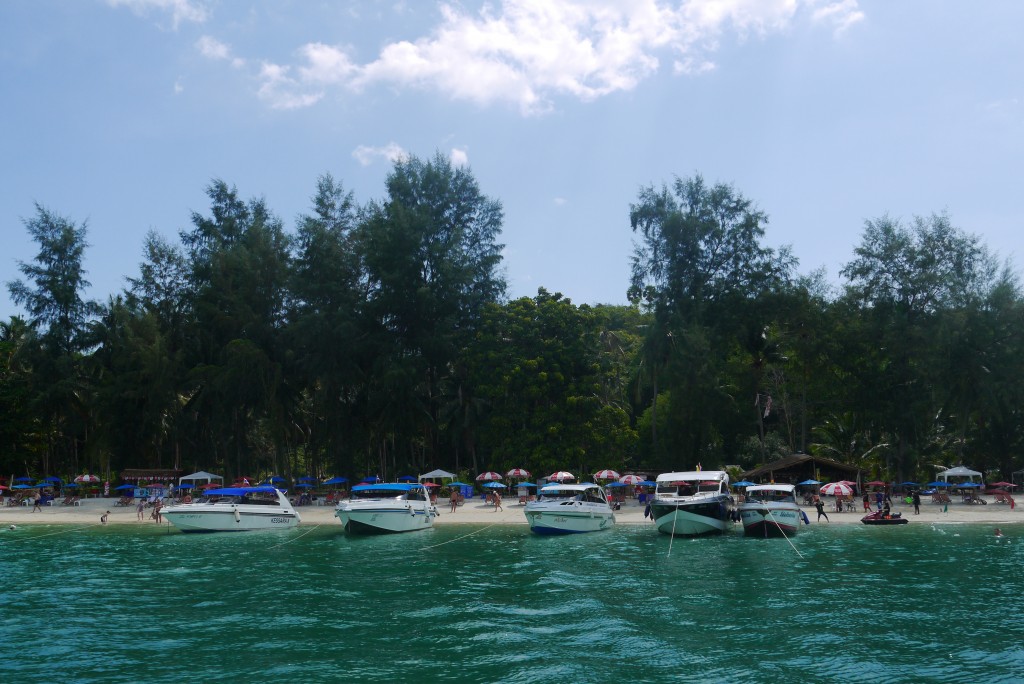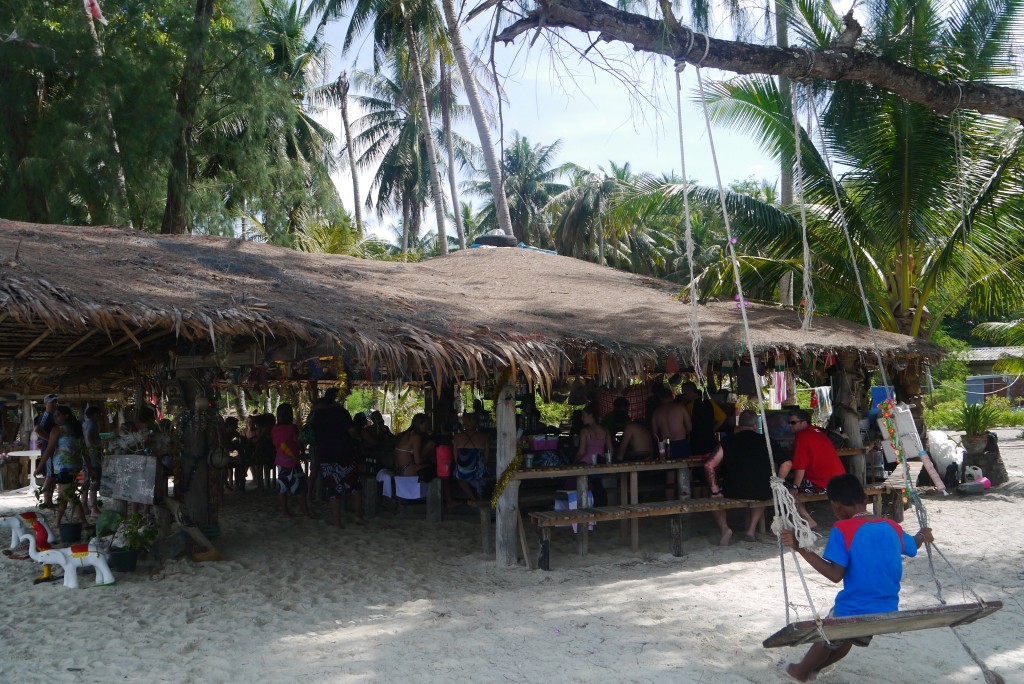 We made a b-line straight for the bar.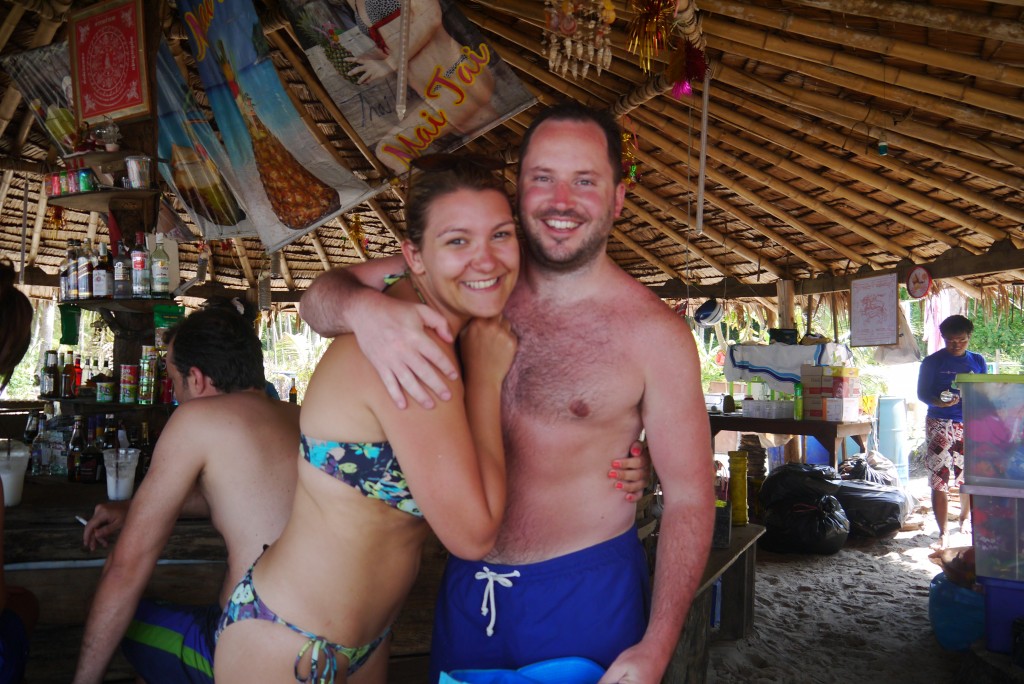 And it felt like home. It felt like paradise. We grabbed a few coconuts and fresh juices and sat out on the beach watching a tropical storm approach us.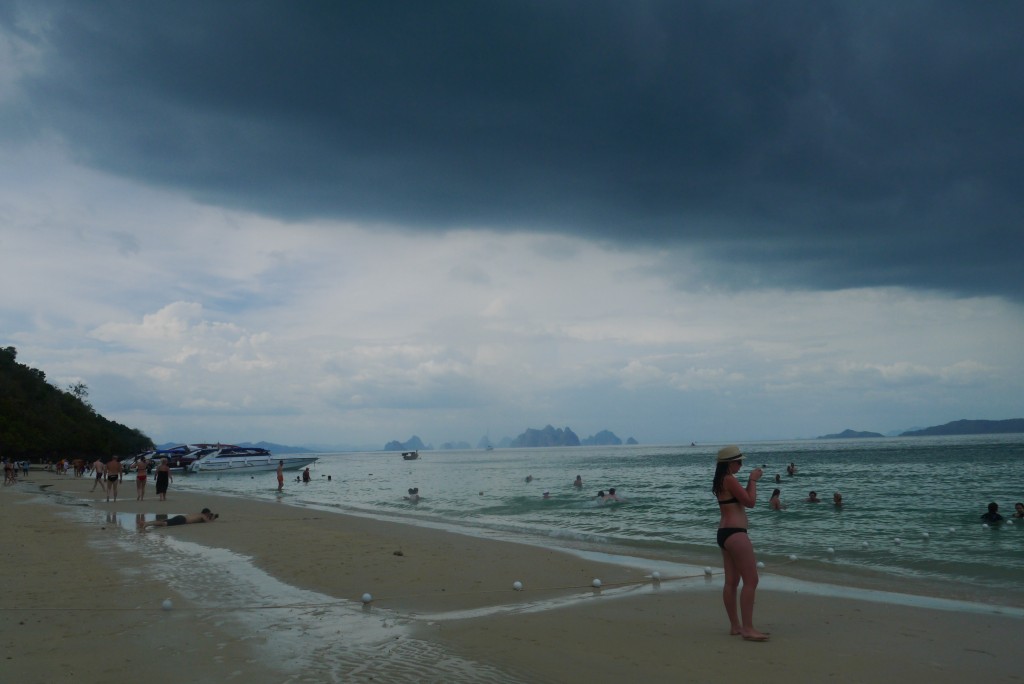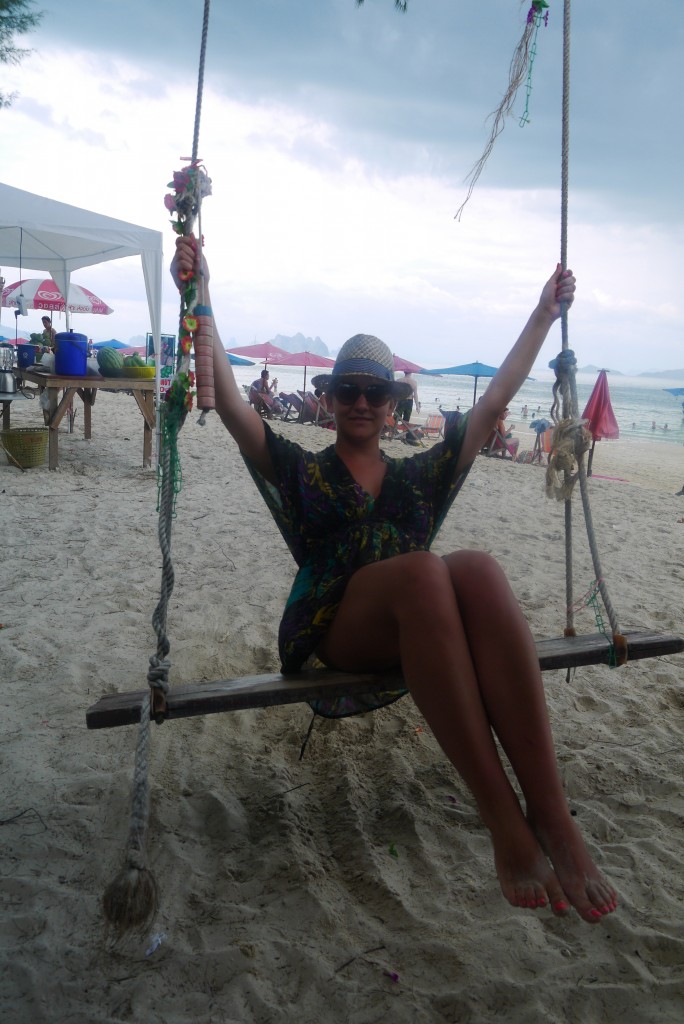 And my last photo from Thailand is taken from a swing, on Naka Island, whilst listening to Bob Marley singing "no woman no cry". I'd finally found my paradise.
The say to leave the best for last.