This is a slightly embarrassing post.
For f-o-r-e-v-e-r, I have been recommending Tiien as my favourite restaurant in Bournemouth, but what do they say, the proof is in the pudding…so here'goes!
Tiien has been open now for little over two years and in my opinion offers hungry Southerners something which has been missing from the Bournemouth restaurant circuit for too long, affordable luxury.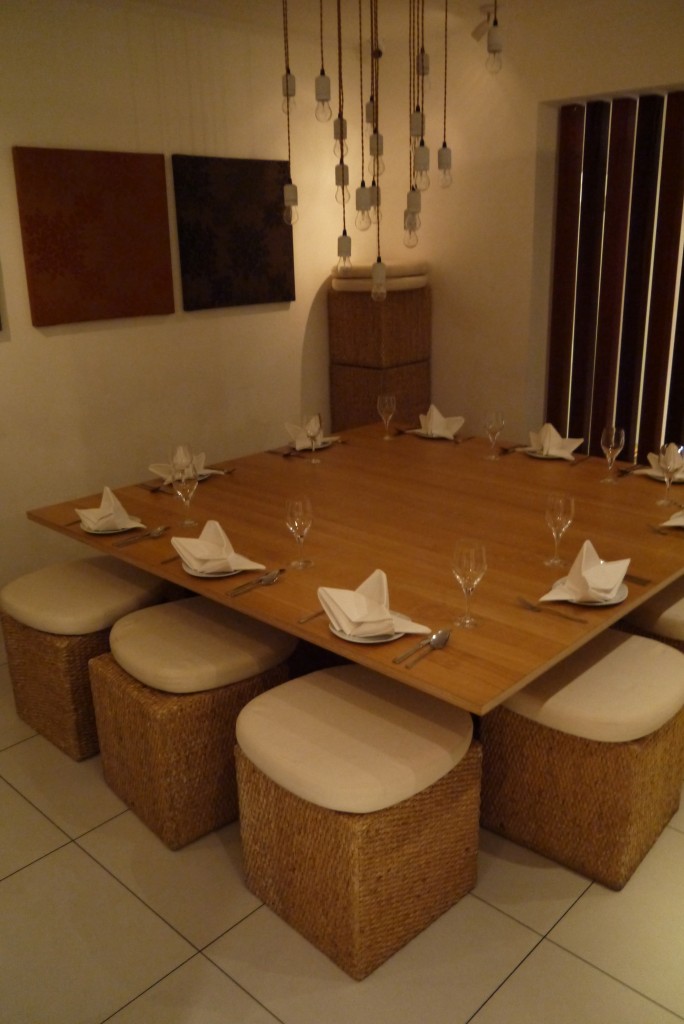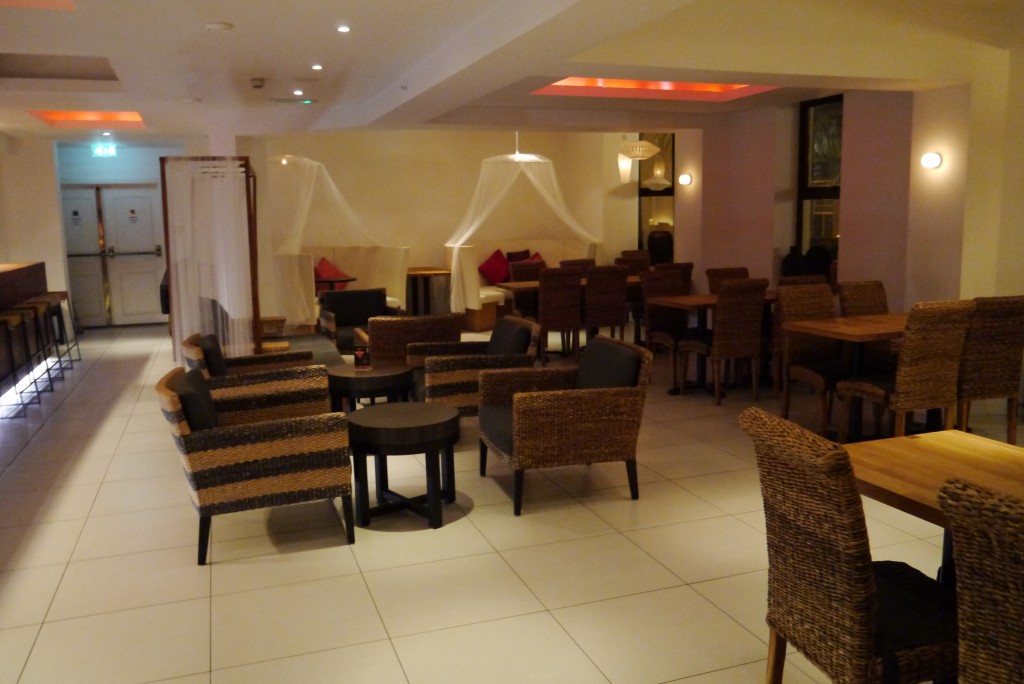 It's not just the food that gives the ultimate WOW factor. Located just off the cliff-side in West Cliff, Tiien is a beautiful restaurant which is strongly influenced by Thai styles. At the bar, you'll be perched on banana leaf stools, imported straight from the Thai shores, while sipping on your freshly made Sex on the Beach. It's a soft, stylish setting that certainly does not lack atmosphere.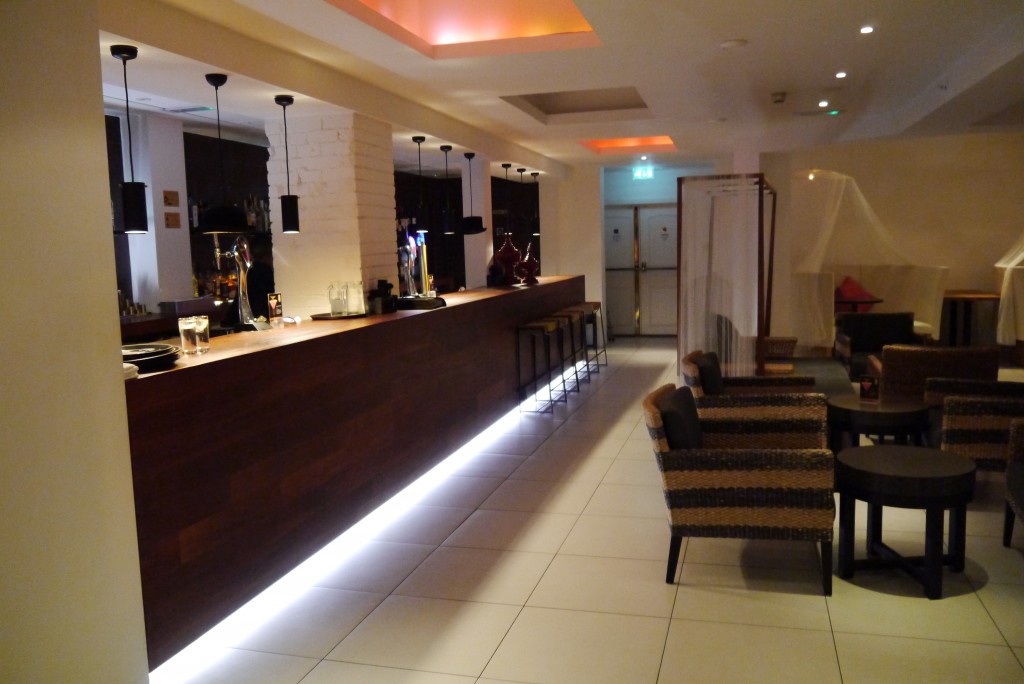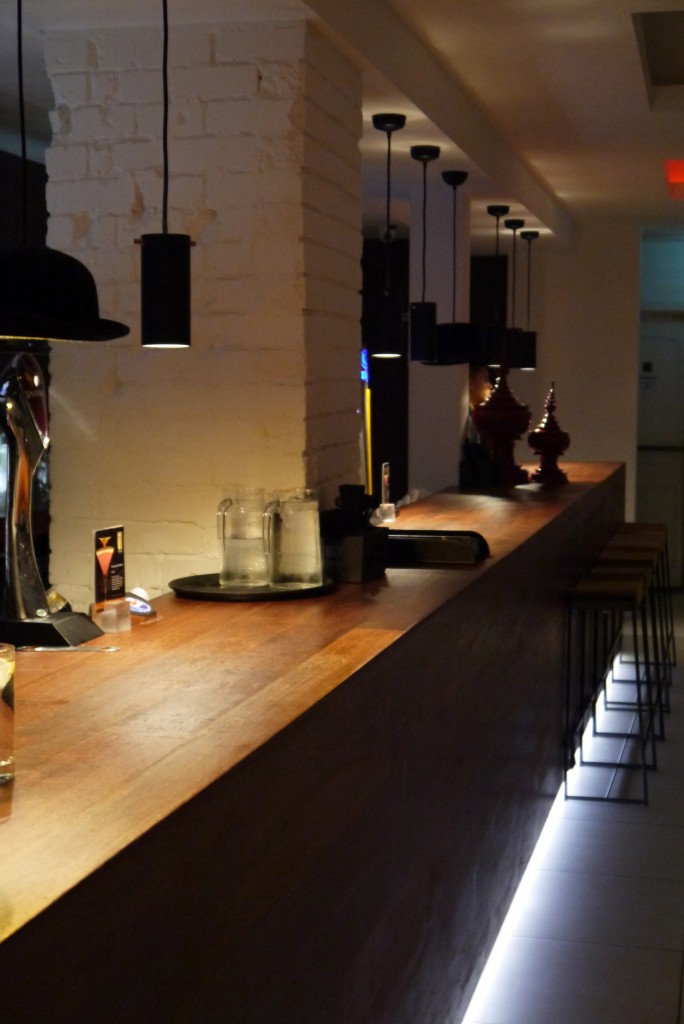 I always try and arrive early, just so I can grab a cocktail and sink into one of those dreamy booths piled high with cushions. You'd think it's just too cosy to get up and move to your table, but just wait until you see the food.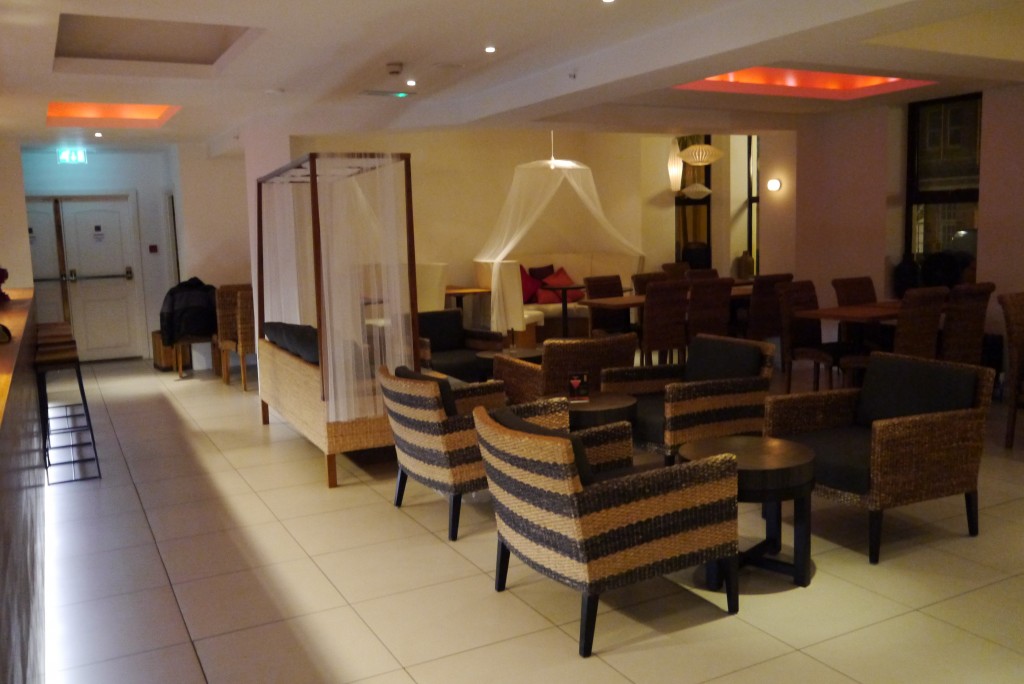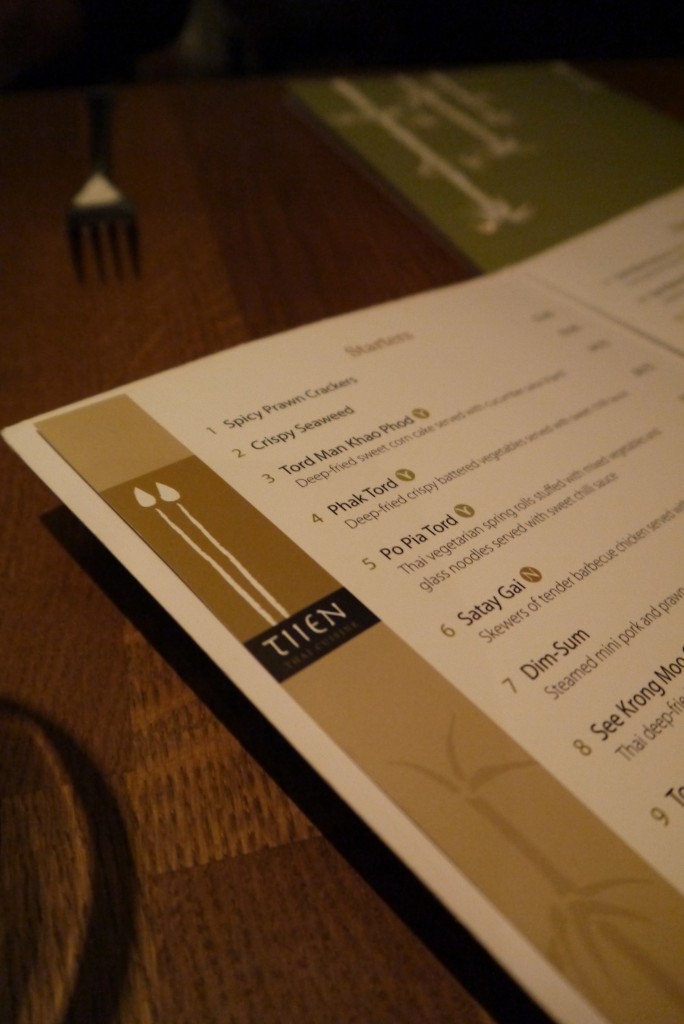 The menu is perfect for anyone wanting to experience real Thai cuisine. The maitre d's are stylish and traditionally dressed, wonderfully hospitable and offer a guided tour of the menu should you wish.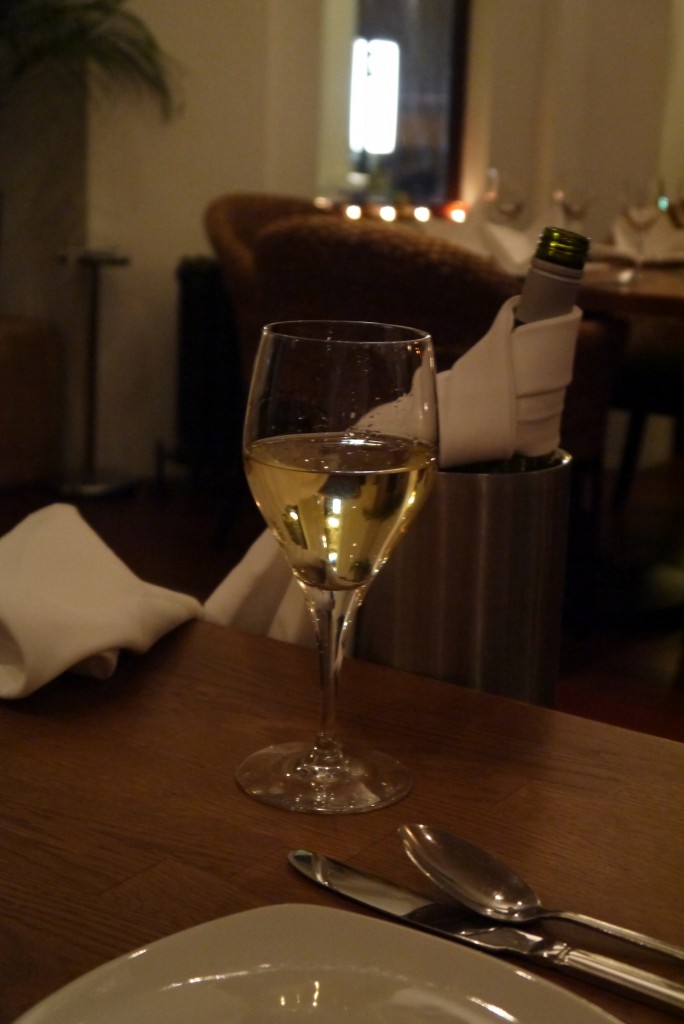 For starter, I like to  keep my choice simple. I'm indecisive at the best of times, and this menu just makes matters worse. The mixed starter is a win, win – you get the best of everything. Ollie chose the ribs which looked absolutely delicious and according to his stuffed face nodding reaction, he loved them.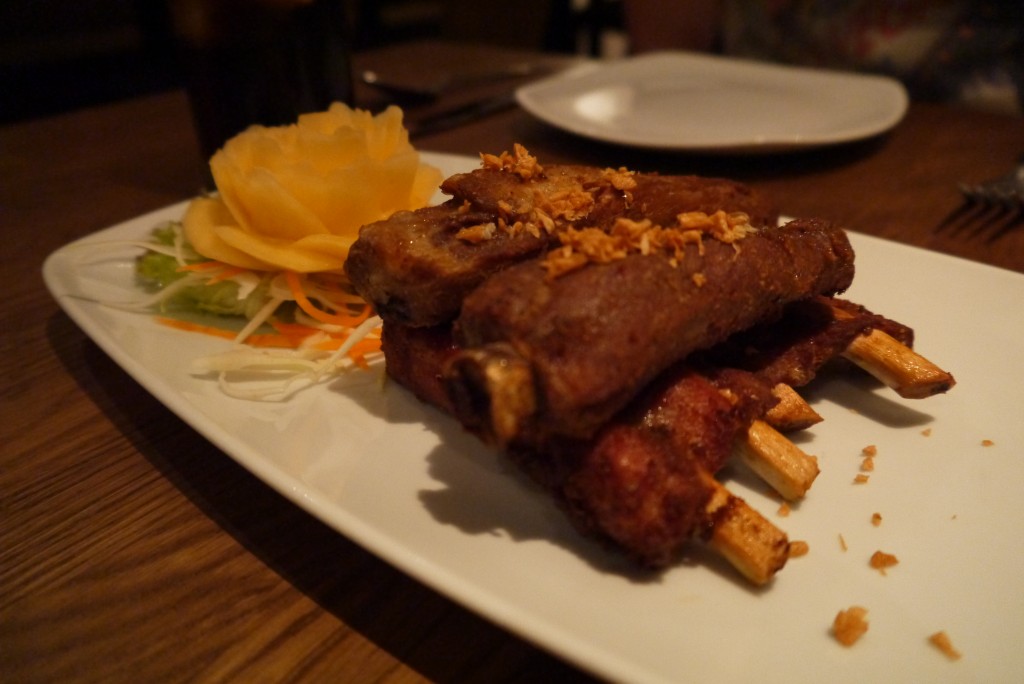 The mixed starter never disappoints. Succulent and juicy satay chicken, sweet and spicy chicken wings with a rich finger-lickingly good sauce, crispy prawn toasts, traditional fish cakes and a delicious crunchy spring roll, all served with a selection of dunking sauces (which I always have to order extra of). I guess it also helps that the presentation is impeccable, it's almost looks too good to eat.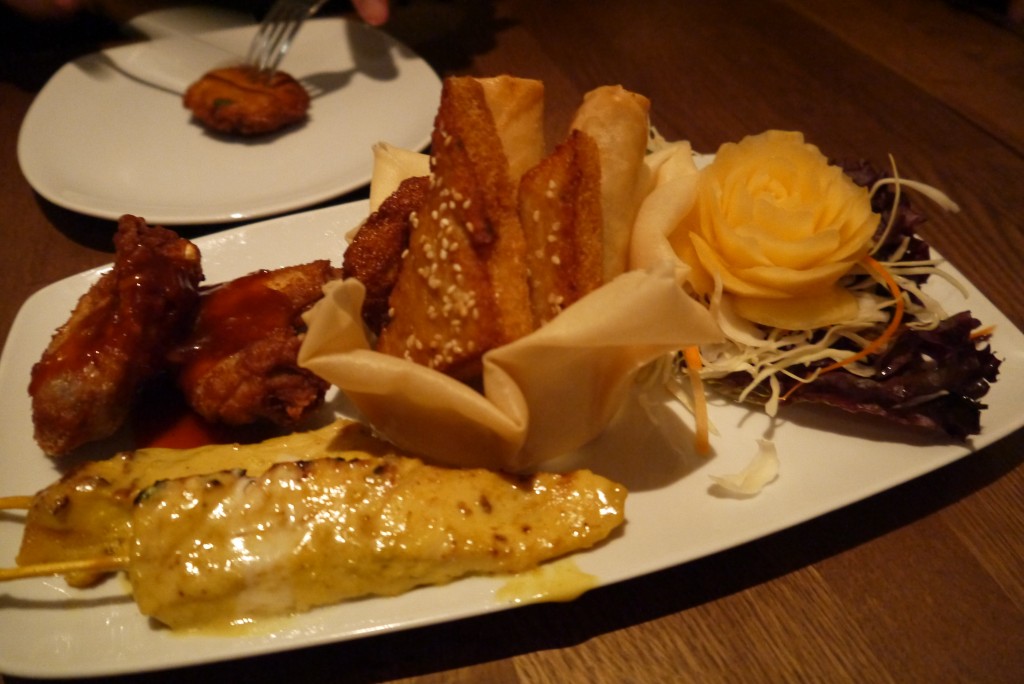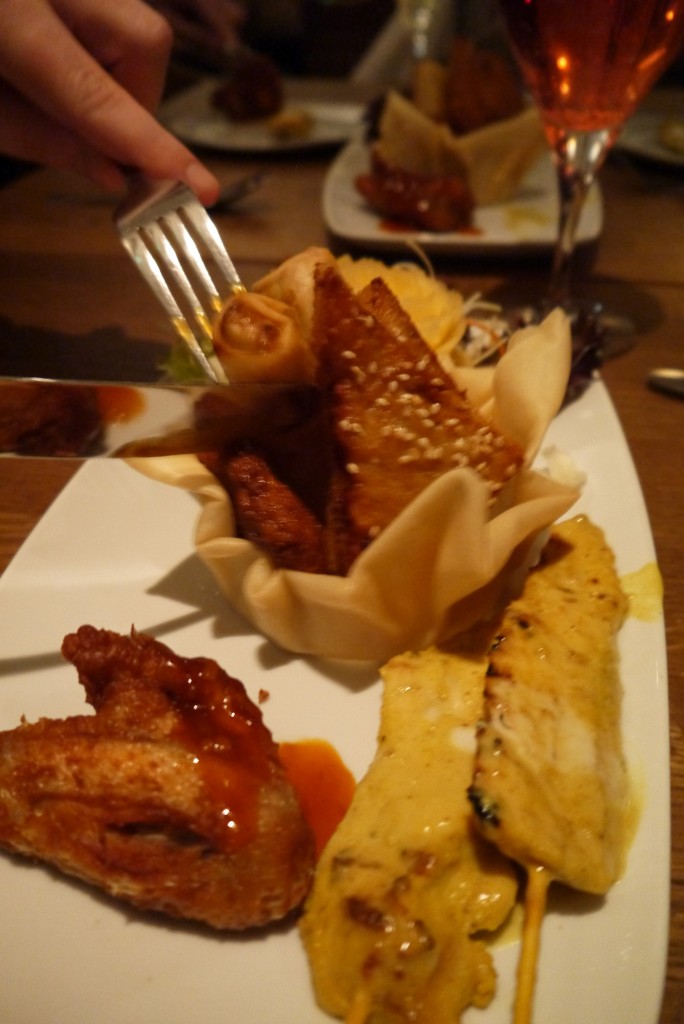 Tiien is the crowd pleaser. The restaurant that never gets it wrong. I've dined here for a number of different reasons and every time, it's the only man for the job. Whether you're wanting to whisk your girlfriend off her feet, it's always romantic, or you're here entertaining your clients, it's classy and almost casual but by no means understated.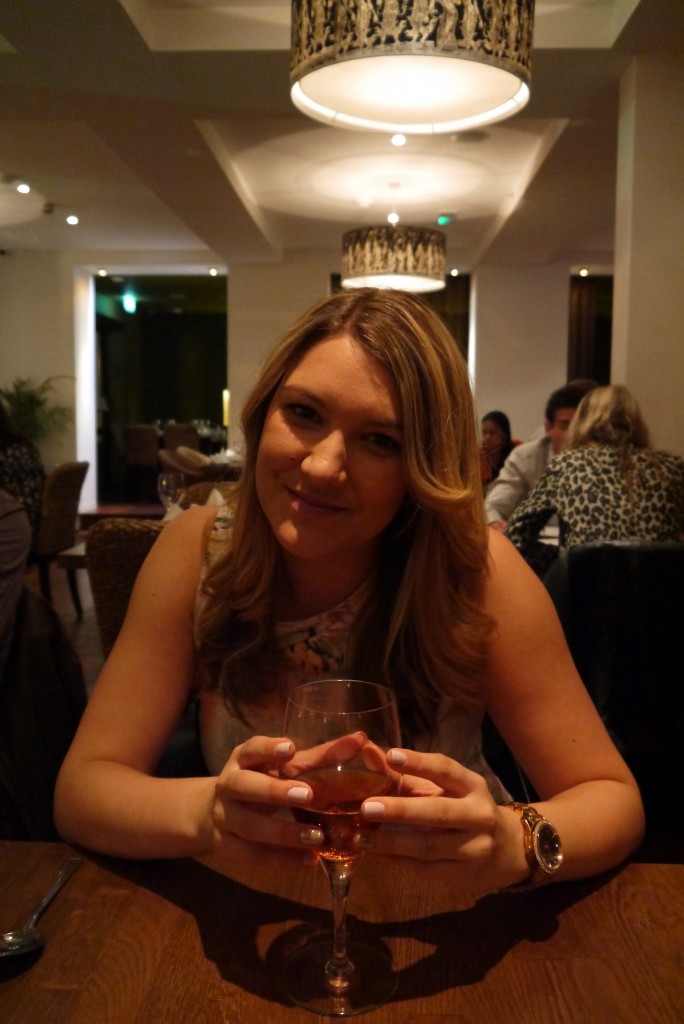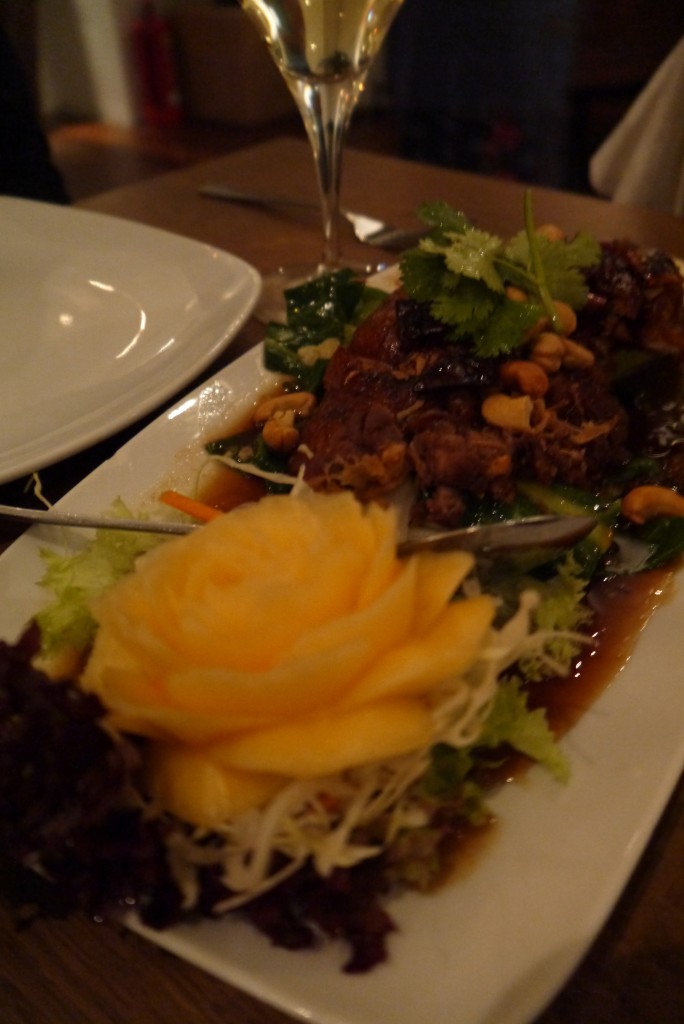 It's a tough choice deciding on mains. Usually we like to mix our selection up, a little bit of curry, stir-fry's and some seafood. Always check the special menu's too for some hidden gems.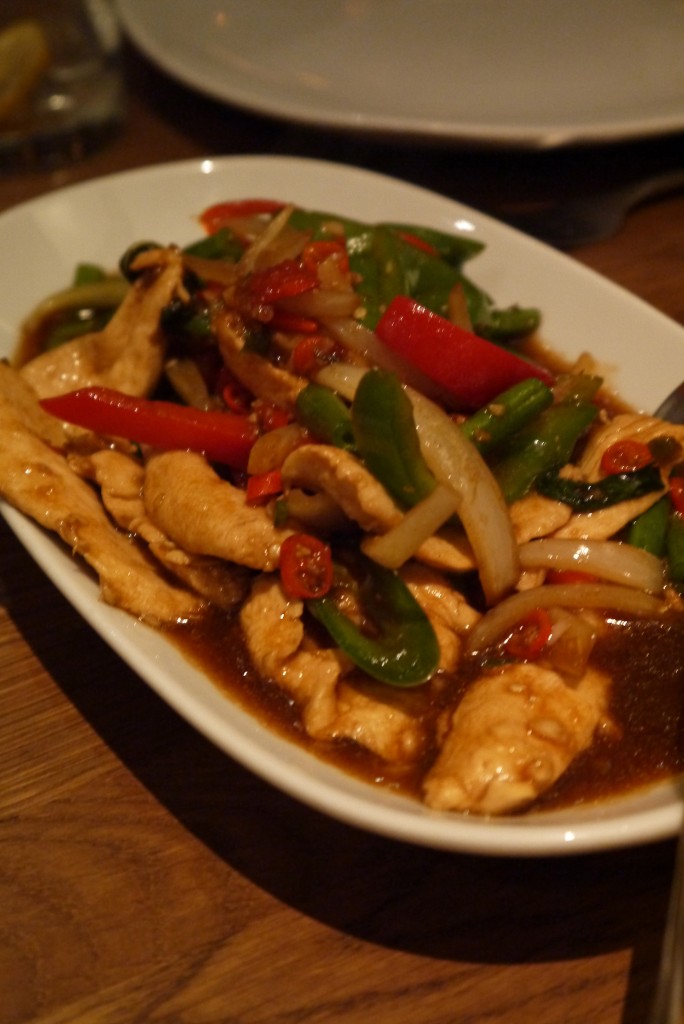 We made some daring choices between us – the Tamarind Duck which was absolutely sensational, Sizzling King Prawns which were perfectly deep fried and crunchy, Thai style scallops with a little spicy kick, and the show-stopping Khao Phad Sub Pa Rod, which is bought to your table encased in a pineapple shell.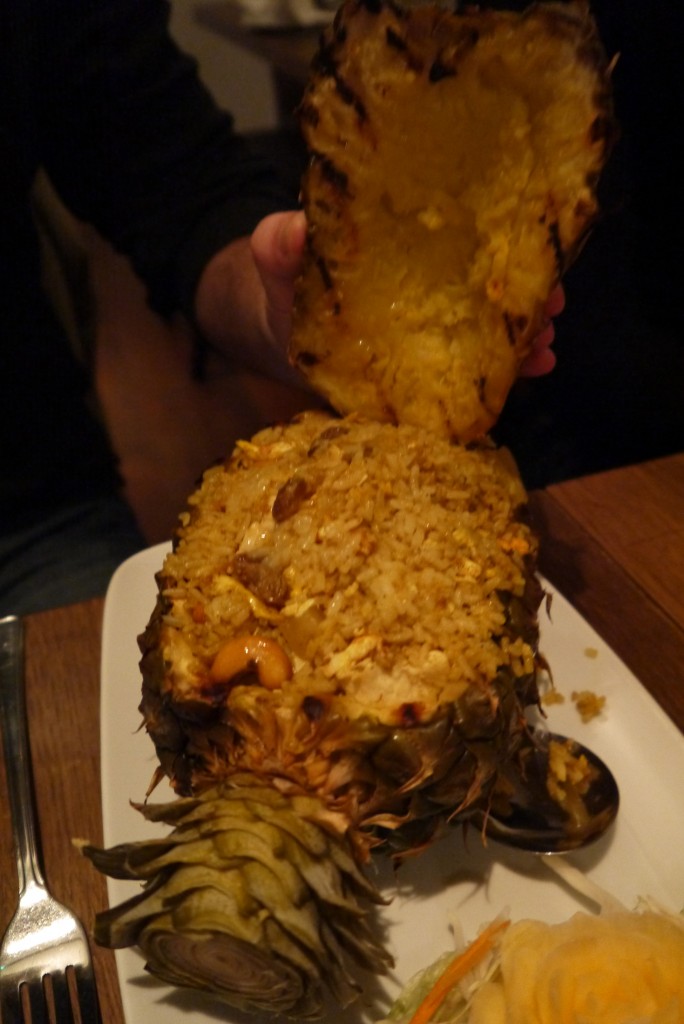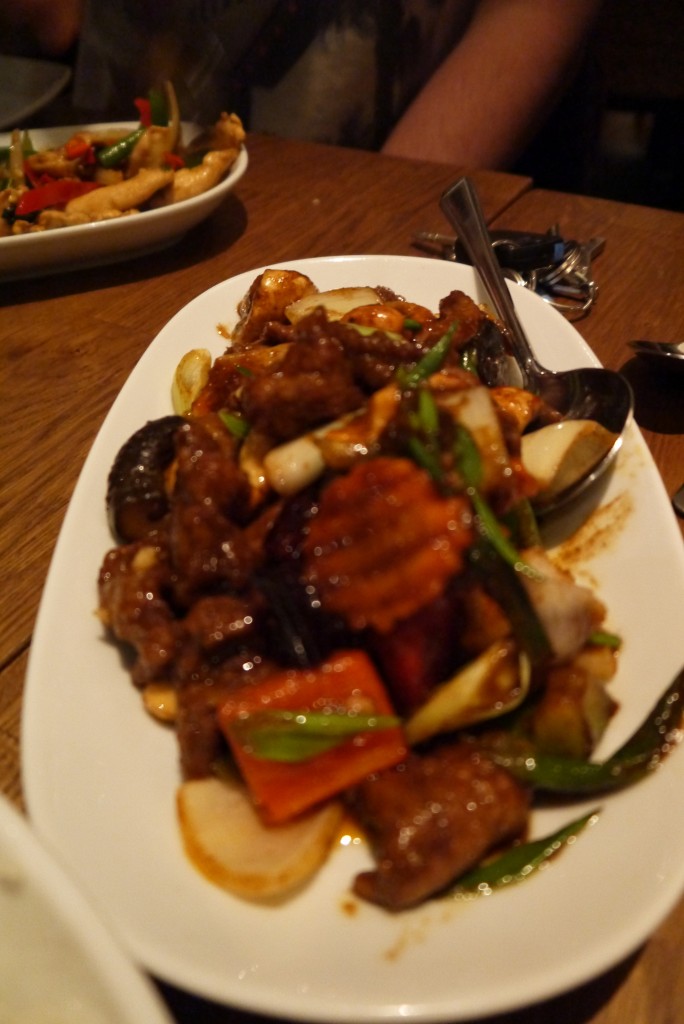 Scott's Phad Med Ma Muang, beef stir-fry  was one of the clear favourite of the night. The beef was tender and almost melted in your mouth while still exploding with different flavours.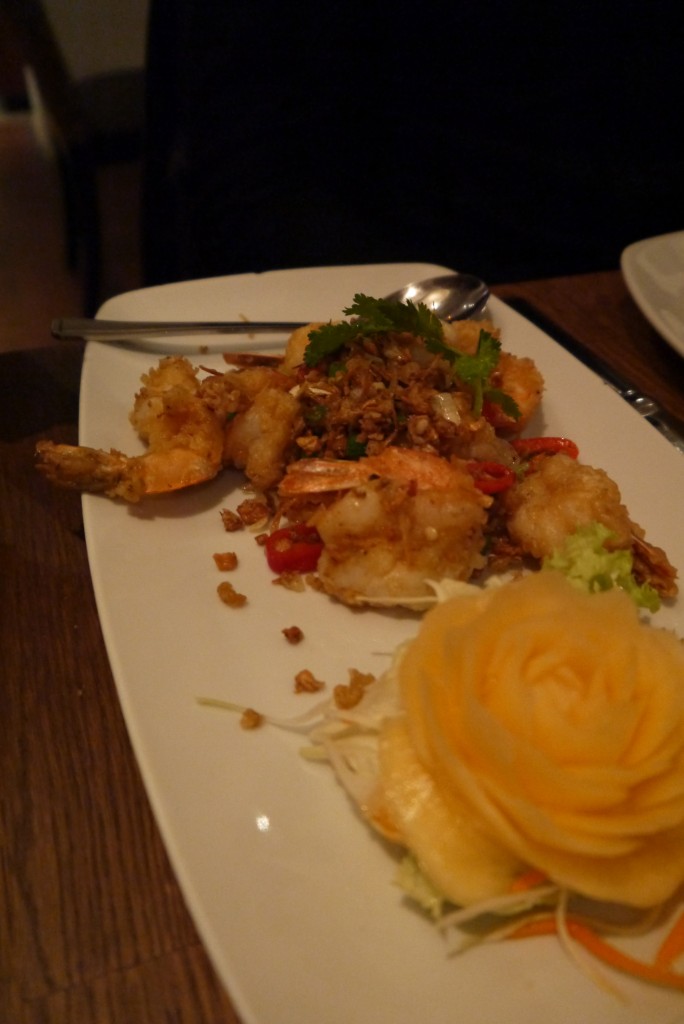 Ollie asked for his stir-fry to be "extra hot" and lets just say, Tiien know hot food. I think the picture says it all.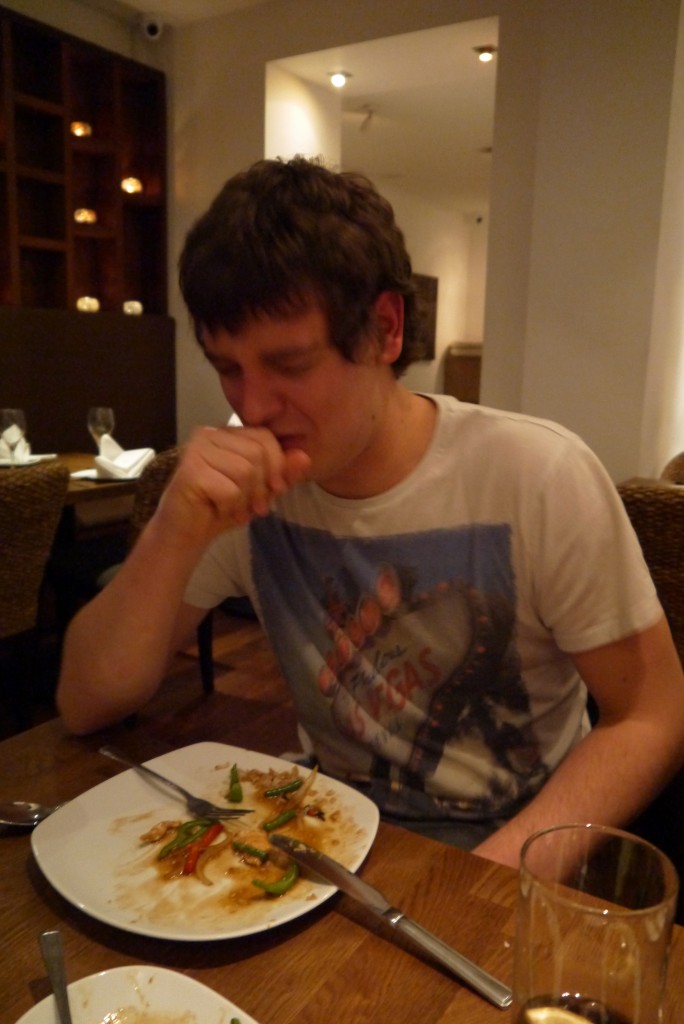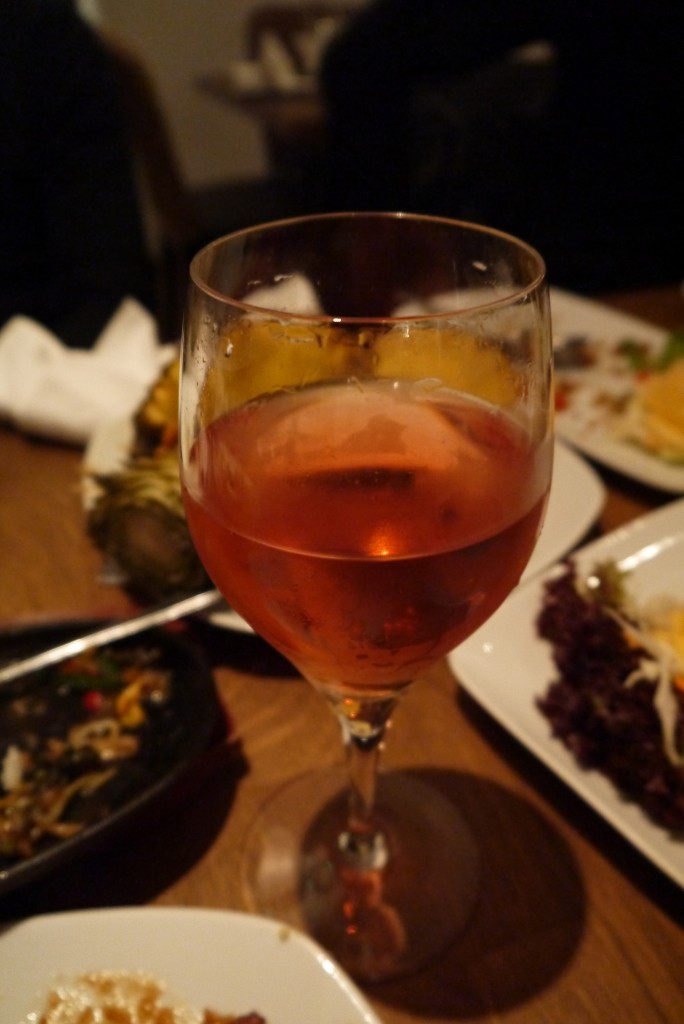 Served with glasses after glasses of wine, we were stuffed. Another unbelievably wonderful meal at Tiien, the restaurant which never disappoints.
You'll find Tiien behind the Marriott Hotel in West Cliff. Don't forget to book a table, this place gets busy! And as the sun is shining today, I guess it's acceptable to start talking  about summer. Well, in the summer months, stop on by and enjoy cocktails and Thai nibbles on their terrace. You can view their menu here, now what are you waiting for…go get booked in!