The day I've been longing for arrived yesterday. Of course, 1. it was Valentine's day which just happens to be one of my favourite days; 2. when I left work at 5.36pm the sky was still blue and 3. my gorgeous new bag arrived!
I am completely done with winter. I'm longing for days where the skies are blue and the sun feels warm on your bare legs. Infact I've already started buying some summery wardrobe items. Enter summer hangbag number 1….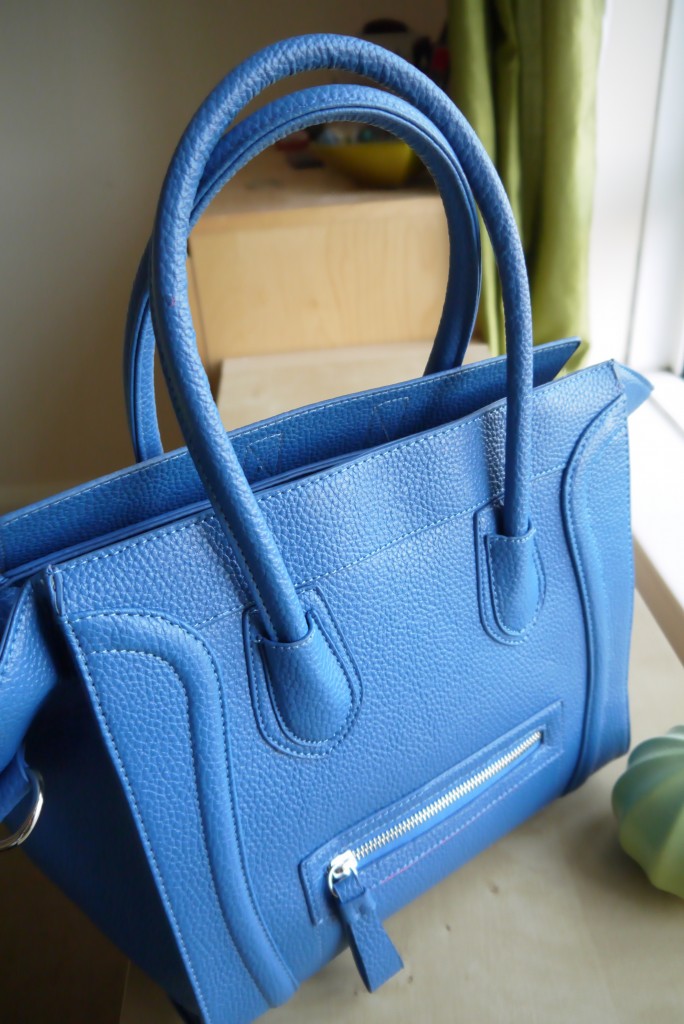 I found her on eBay of all places. I never used to buy anything from eBay but sellers these days offer great return policies and usually items arrive in a matter of days. This bag reminded me of the Celine Phantom bag that I'm, ok, just a little obsessed with.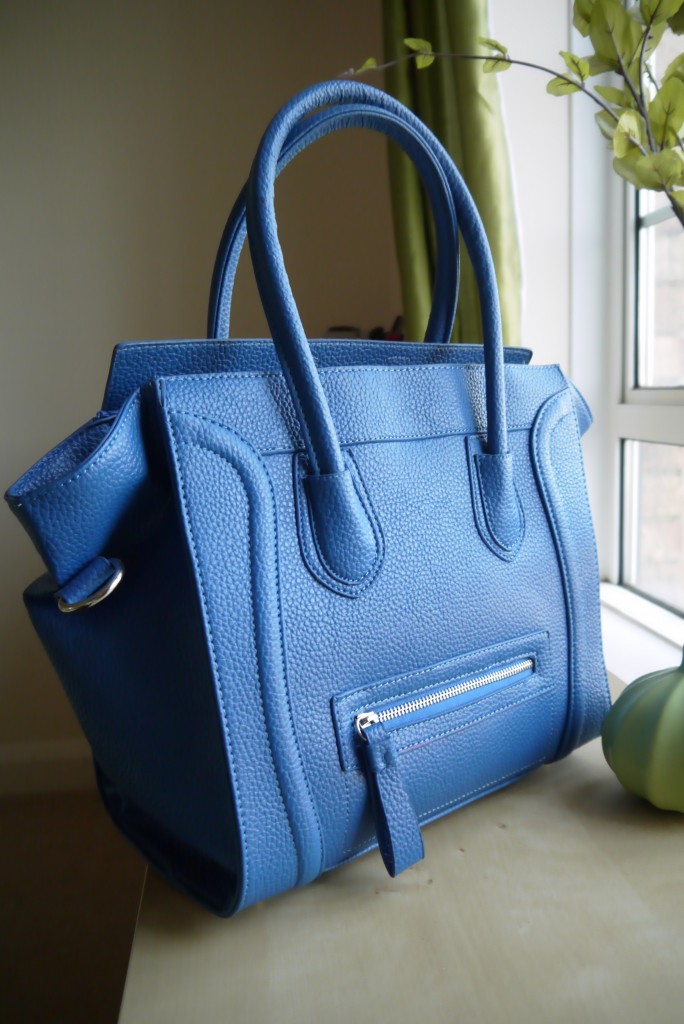 "angels start singing"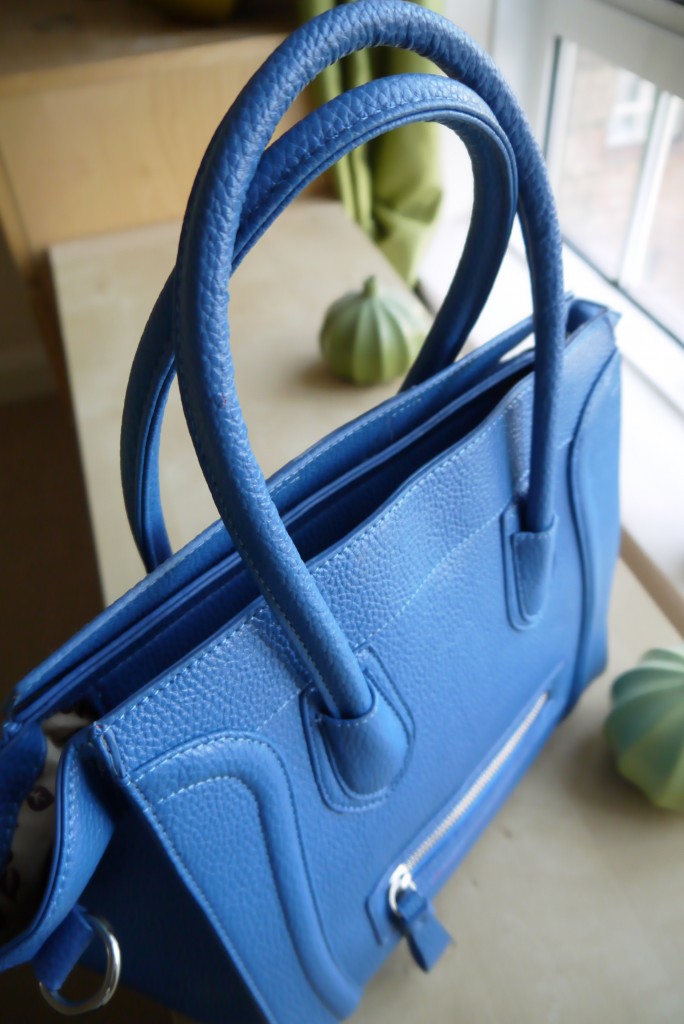 I'm praying that the weather stays nice in time for my birthday next week.
It never happens that way, but all the signs are there, I even have a blue bag for a little blue sky encouragement. The bag is still available in an array of colours here.