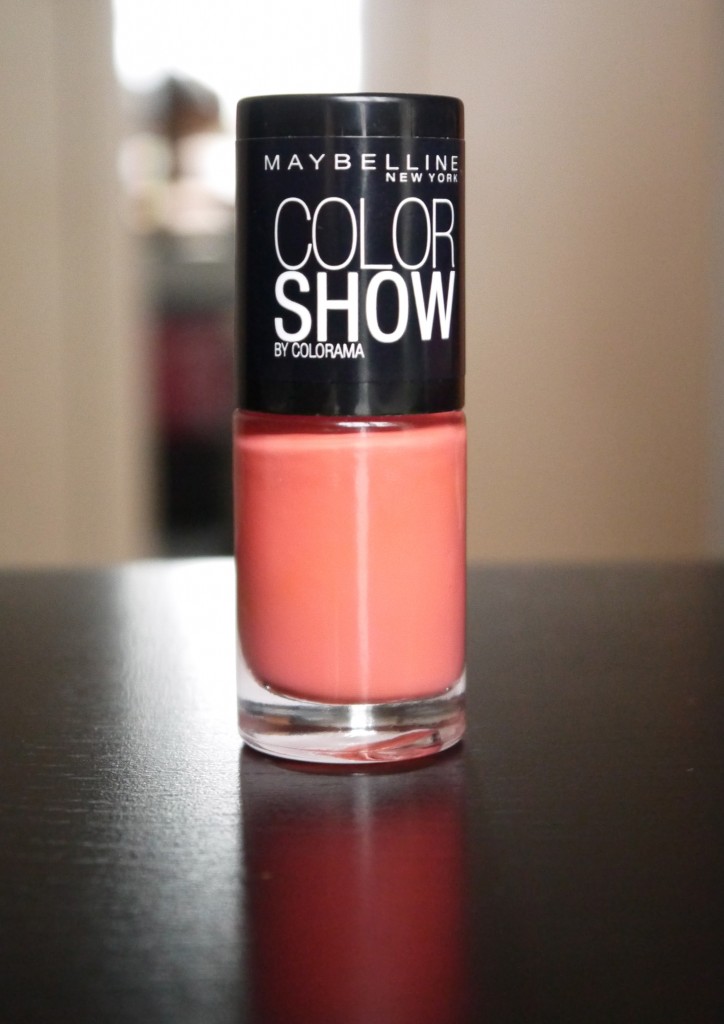 It usually happens around February time. I get sick of winter.
I'm officially fed up of the short dark days and the dreary skies. I guess it has something to do with having the beach on your doorstep,  just longing for days warm enough to stroll bare foot in the warm sand.
Must. stop. thinking. about. it.
Anyway, I headed into Boots on Saturday to buy the much raved about Maybelline Falsies mascara (which, for the record, I'm kind of loving). They had an offer of buy one get one half price on all Maybelline products and as I'm not one to be tempted into buying anything more than I came in for (cough. cough) I found this gorgeous coral-ly colour called Coral Craze for £2.09. Genius.
It's my little summer dream, in a little glass pot.