It was my first year of cooking Christmas dinner for the family and after much deliberation and countless evenings spent trailing through Christmas food magazines, we finally decided on our meats. Now, don't worry. I'm not going to spend a whole blog post in telling you about what I ate for Christmas which feels like so far gone now. These recipes I feel are perfect all year round and give the WOW factor.
Both of us felt that Turkey is slightly overrated and that we were up for a bit of a recipe challenge.So off to the local butchers we went in the search of the perfect joint of gammon and cut of beef.
First up, Gordon's Honey Glazed Ham
From when we started reading this recipe, it sounded just delicious. A slowly boiled ham joint in leeks, carrots and spices then roasted gently in honey, sherry vinegar and Madeira wine.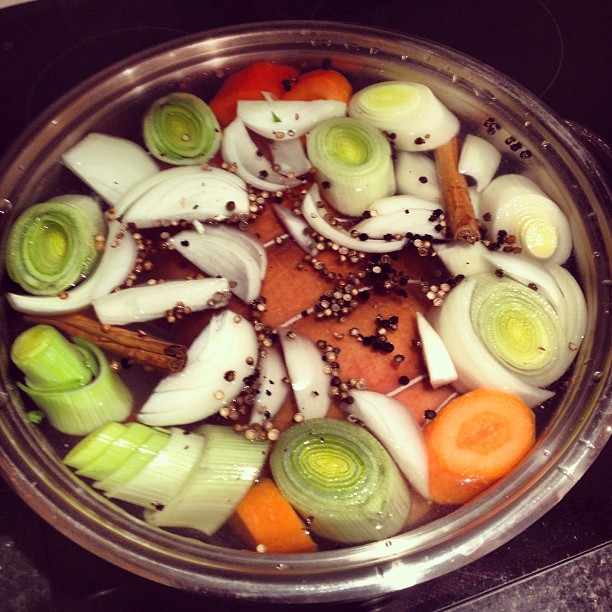 I loved this recipe, although it took almost 5 hours to cook, and the house smelt amazing.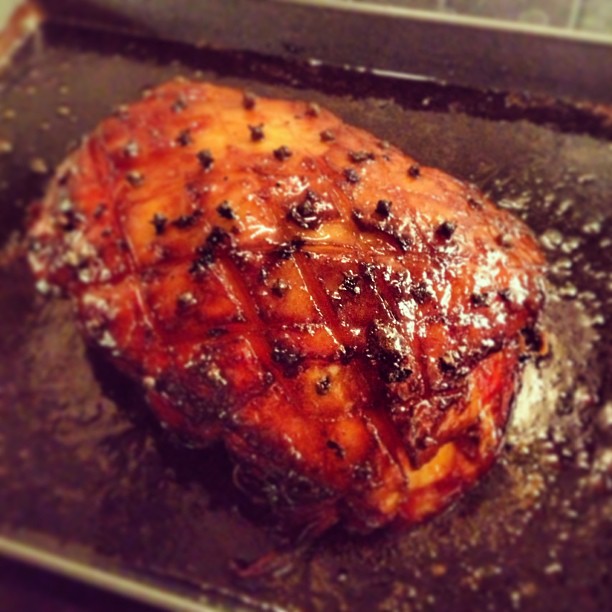 You can find the recipe on the Good Food website here. 
And, Spiced Roast Beef with Red Wine Gravy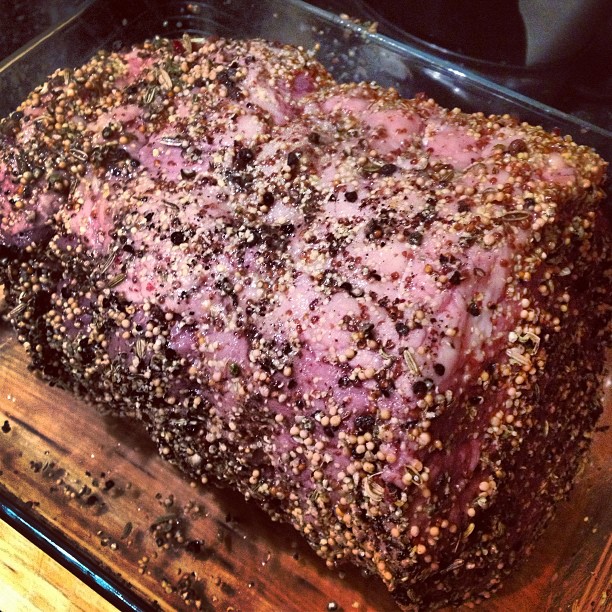 Armed with our larger than life cut of beef, we left it in the fridge to marinate for 2 days prior to cooking. The mixed peppercorns and delicious red wine gravy was the perfect addition to our menu.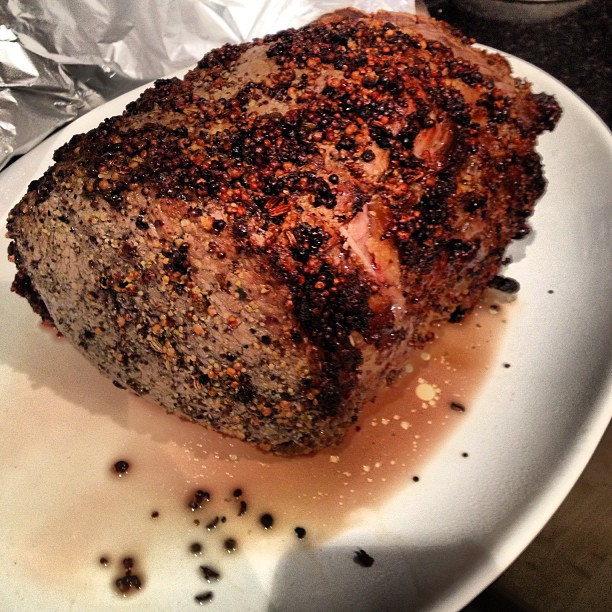 Cooked rare by popular demand, you can find the full recipe on the Good Food website here.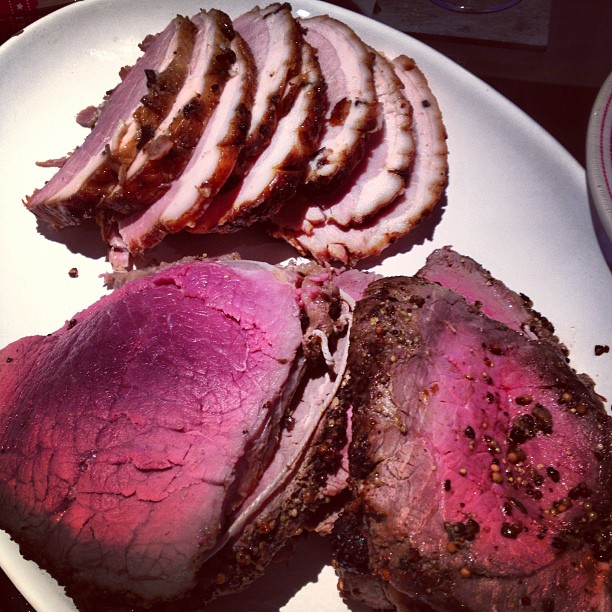 Both meats will wow your guests for any occasion.