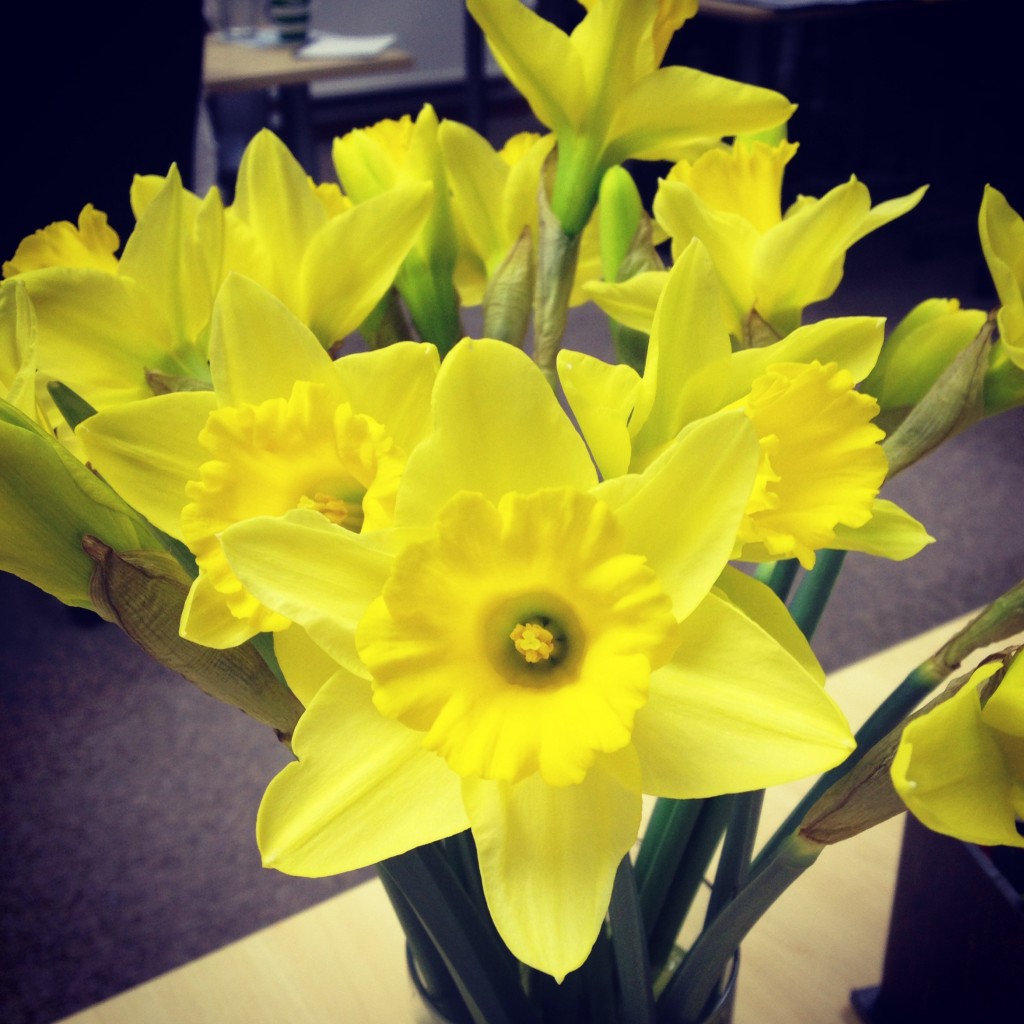 How beautiful has the weather been today? I've been in a tip top mood all day especially with these gorgeous British Daffodils sat on my desk.
So the blog has been a little photo-less these last few weeks and I'll explain. On day one of our skiing trip a few weeks back, my most treasured item of all, my camera, was brutally murdered my a stray water bottle. DAY ONE! I cried my tears and pretty much had to accept that my iPhone camera would have to do. I said my prayers that the insurance company could fix it and return it to me good as new in a few days, but some prayers are not answered. It's gone forever. Luckily it shouldn't be too long before I purchase a new one but my gosh life is hard without my beloved camera!
So today, I'll leave you with this Instagramy shot of something which made my day.