But mojito's are not.
Saturday afternoon started with cocktails in my favourite local bar, Urban Beach.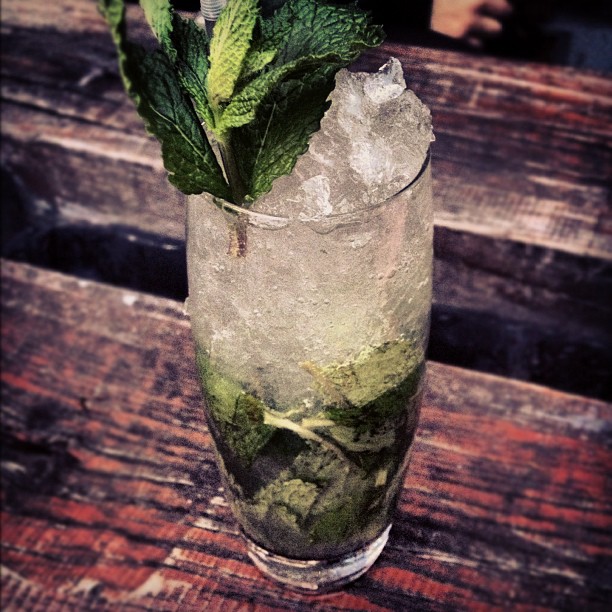 Of course, in preparation for our sleepover we'd gone out in the search of matching pyjama's (with a Christmas theme, naturally). The result were these snug pants and red top.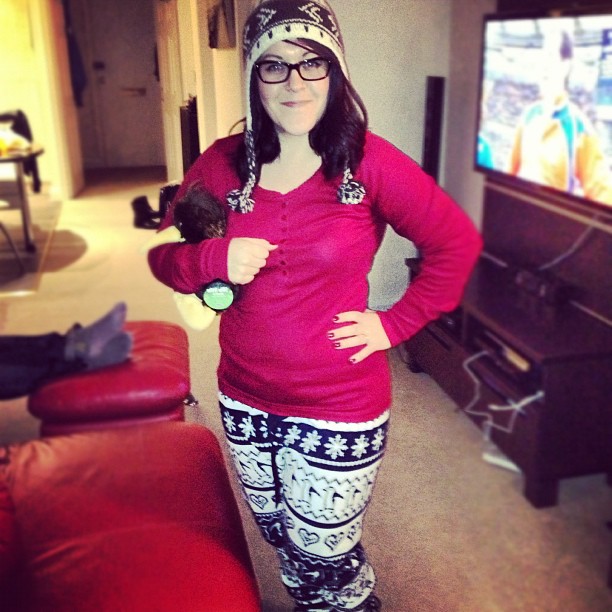 We realise at this point, we are acting like children. But matching PJ's are a girls best friend.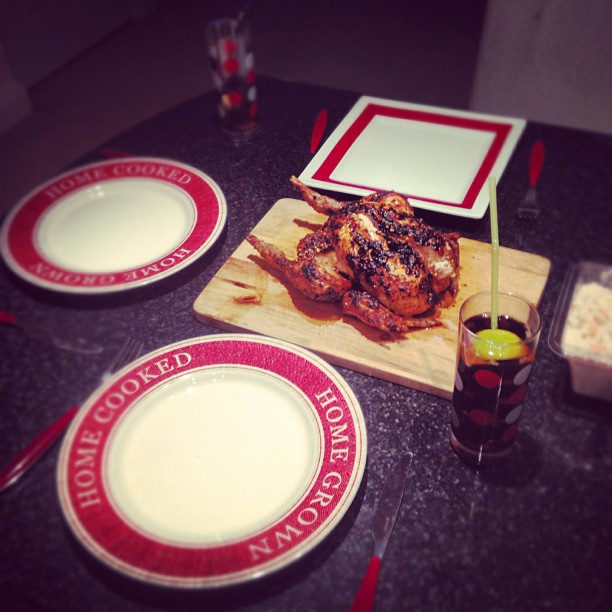 I cooked up some comfort food which consisted of roast chicken, garlic bread and potato wedges. We cracked open the Malibu when the sun had gone down (admittedly about 4pm) and put our feet up for the evening.
Next up, chocolate and face masks. Or a chocolate face mask in my case (strongly not advised if you do not have chocolate in the vicinity).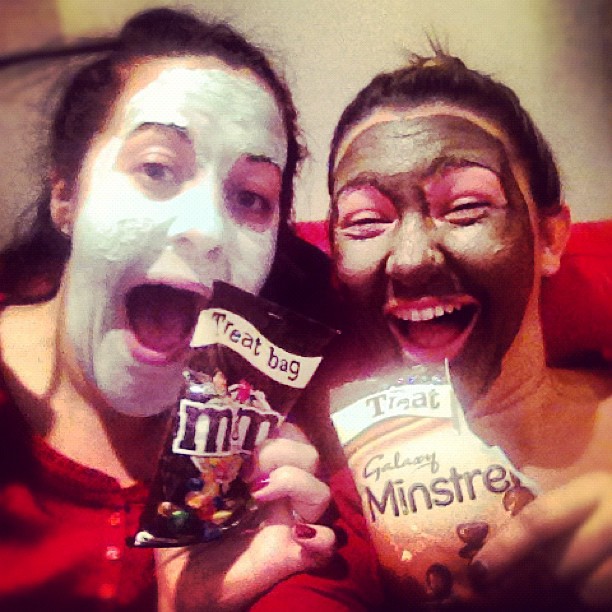 Armed with M&M's and Minstrels, we kicked back and enjoyed some X Factor.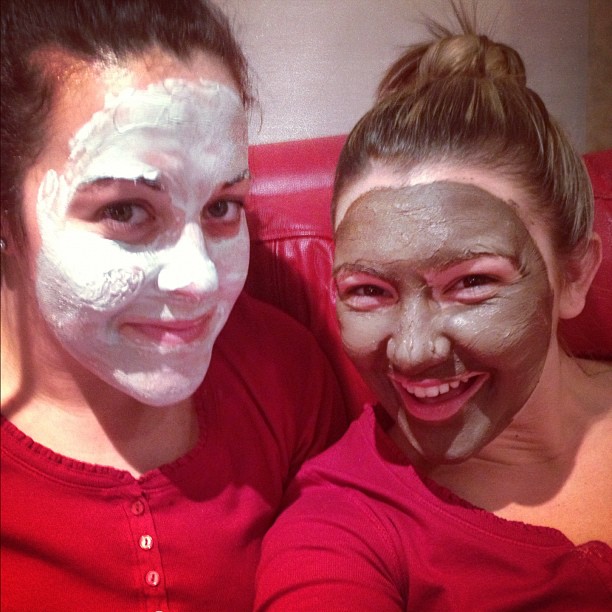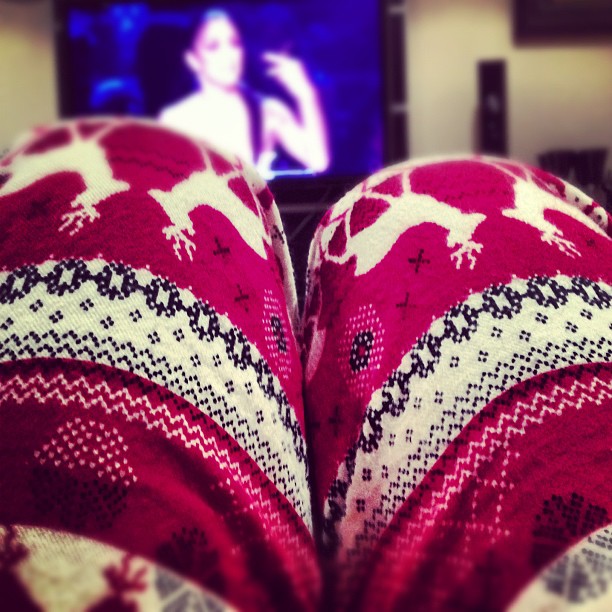 How cute are these reindeer bottoms?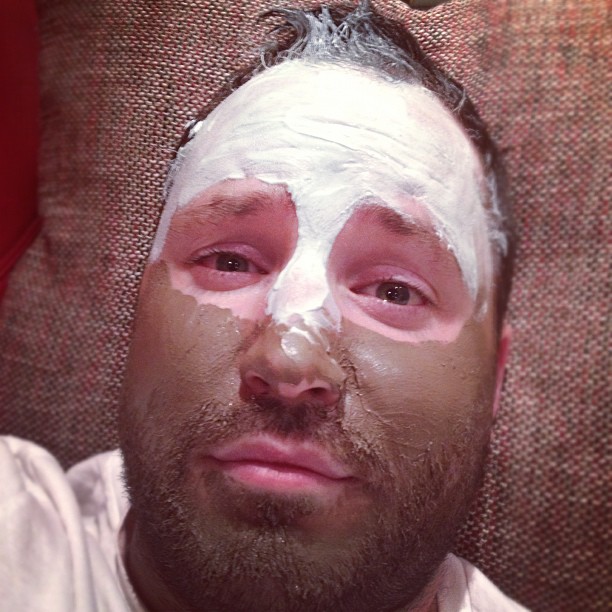 Someone (who chose to gatecrash the sleepover) was treated to our remaining face packs. Doesn't he look like a Christmas pudding?
Sleepovers are for kids, but can't we all act like children once in a while?