I wouldn't by any stretch say that I'm an avid traveller, but I think it's fair to say I do get around a bit. Over the last 2 years I have embarked on journeys I had only ever dreamed of. In 2010 I embarked on the trip of a lifetime to Australia and New Zealand. It was more than I had ever imagined, and partly due to my wonderful guide book.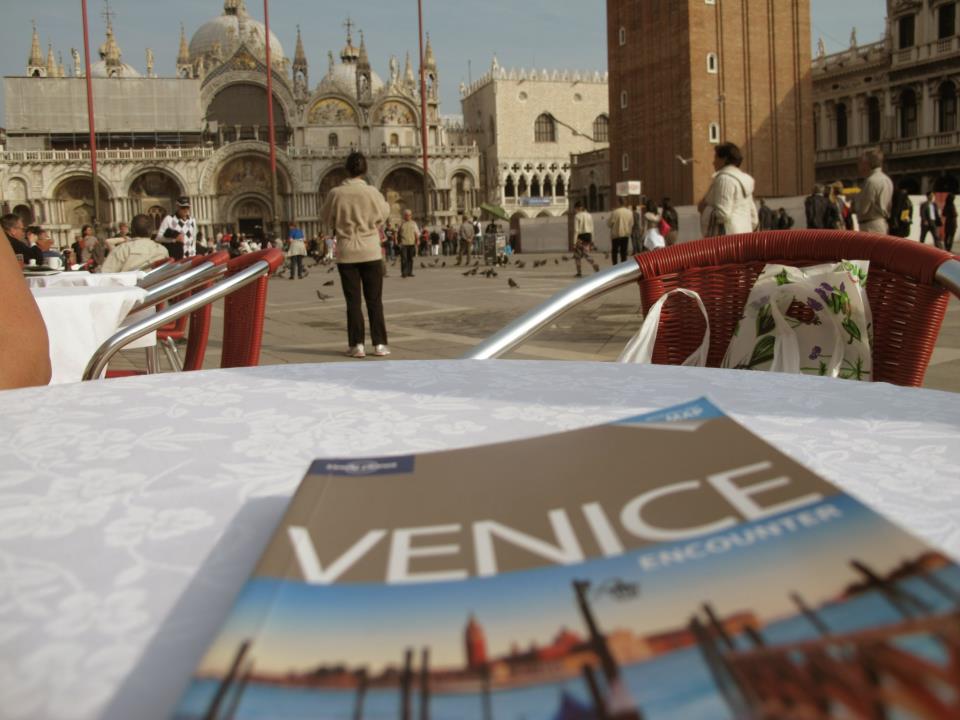 However many nerves or reservations I have for places I visit, there is always one guide that I would trust to take me around just about anywhere on this wonderful planet. The Lonely Planet Guides.
Ever since being introduced to the Lonely Planet books, I have never wanted to look elsewhere. If a book were able to talk, it would be these books. Having your own "know it all tour guide" probably comes close to the level of expertise and "off the beaten track" information that the books give you.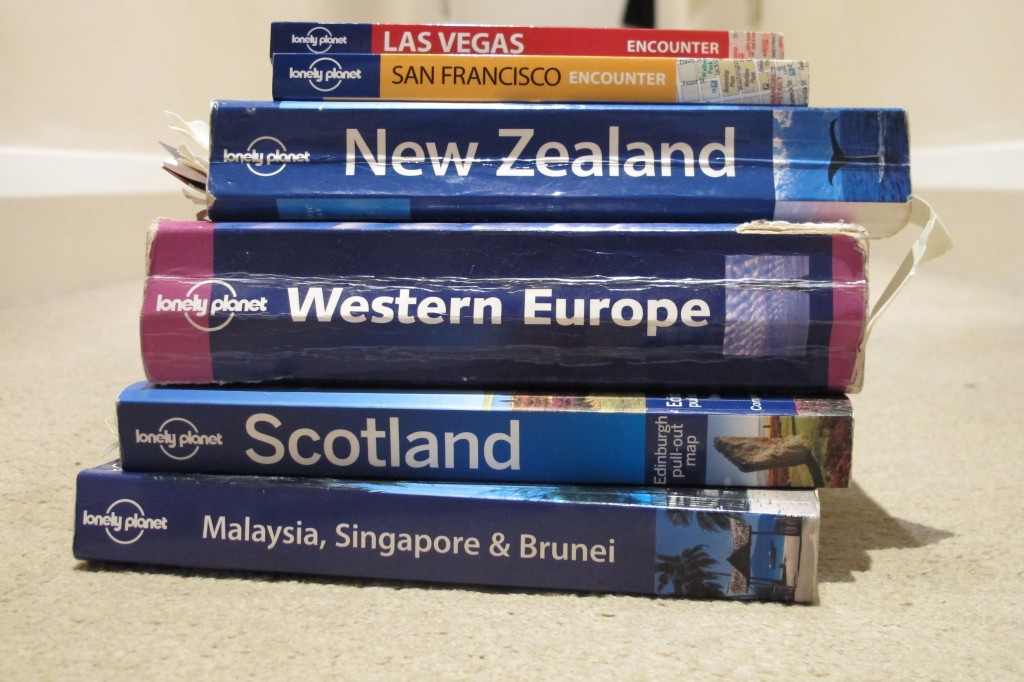 Over the years I have accumulated quiet a collection and they hold such a special piece of my heart.
So, I thought I'd do a little post today for any of you who are maybe setting off on a gap year of travelling the big wide world, or maybe just planning a mini weekend break to a romantic destination. My number one top tip, buy a Lonely Planet guide.
Why you may ask? Well, I'll give you the run down:
If you're travelling to a city or making a shorter trip, buy the "Encounter Guides". Just as in depth as the full sized books but in bite size sections. Each Encounter begins with the Must Do's – making the top touristy things on the agenda a doddle.
Encounter guides also provide suggested Itinerary's depending on the length of your stay. This came in particularly handy when we were in Venice. Of course you want to try and see it all, but having an idea of timescales and eateries along the way makes a big difference to managing your time.
Lonely Planet authors know where to eat. Fact. Follow their advice and you will not be disappointed.
Confused at the foreign lingo? We visited lots of museum's in Venice and I was a little disappointed to see that very little description of the art had been translated in English. Fear not, Lonely Planet will tell you what's worth seeing and where, so when you're looking at your 146th painting, you'll know exactly when you've hit the mark.
For travelling around by car, the guides provide a step by step running commentary of your route, down to which waterfalls are worth stopping at and where to stop at the best waterfalls which aren't signposted or on the tourist maps. Genius.
Follow my advice, please. Grab a book a few weeks before you leave. Give it a good flick through and then take it with you on your journey, you'll be amazed at how wonderful the little things are in these books that go along way. Enjoy!