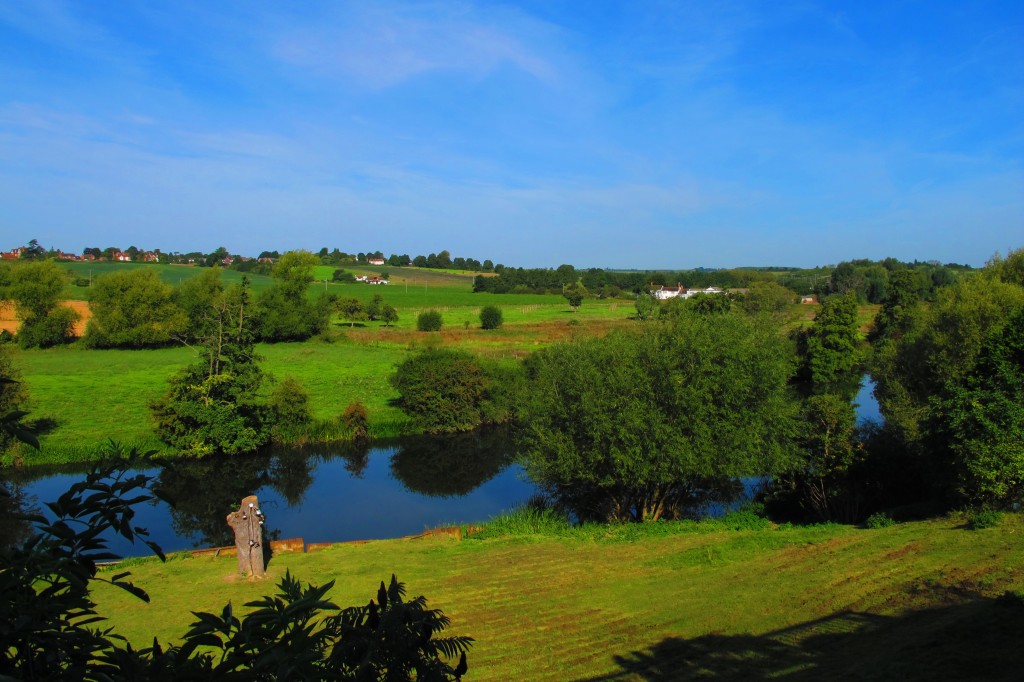 After a lovely night's sleep in our giant bed and an English Breakfast of kings, it was time to take in that view for one last time.
It was another beautiful summers day as we headed back into the Cotswolds. Our first stop was Stow-on-the-Wold. Another quintessentially English village renowned for its Antiques dealers.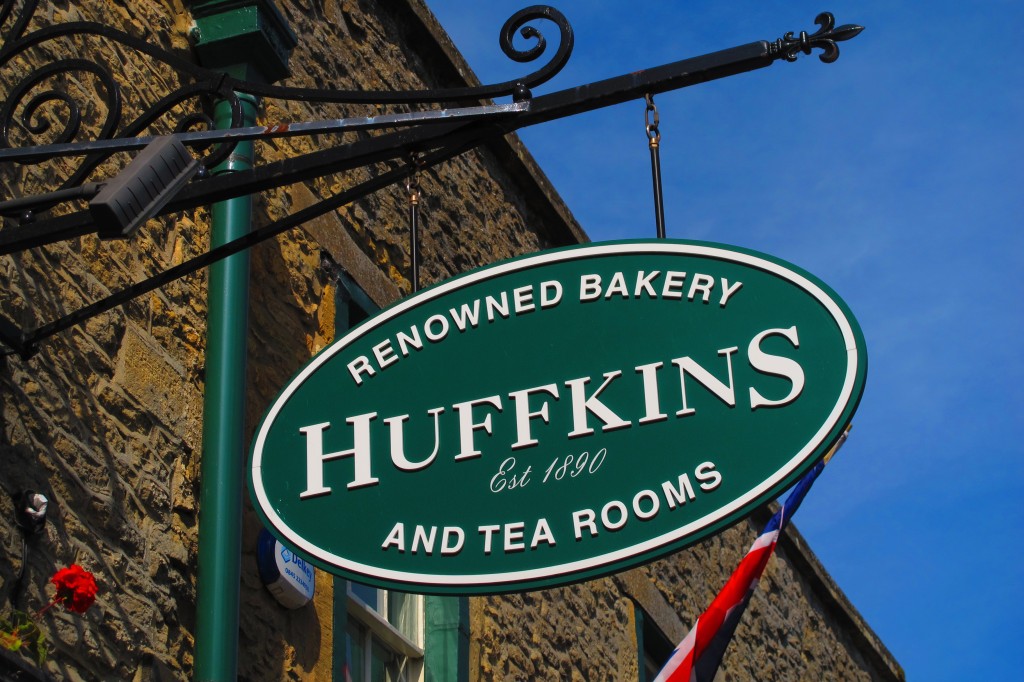 We were lured into Huffkins Bakery by the smell of fresh bread baking and gorgeous cakes in the window.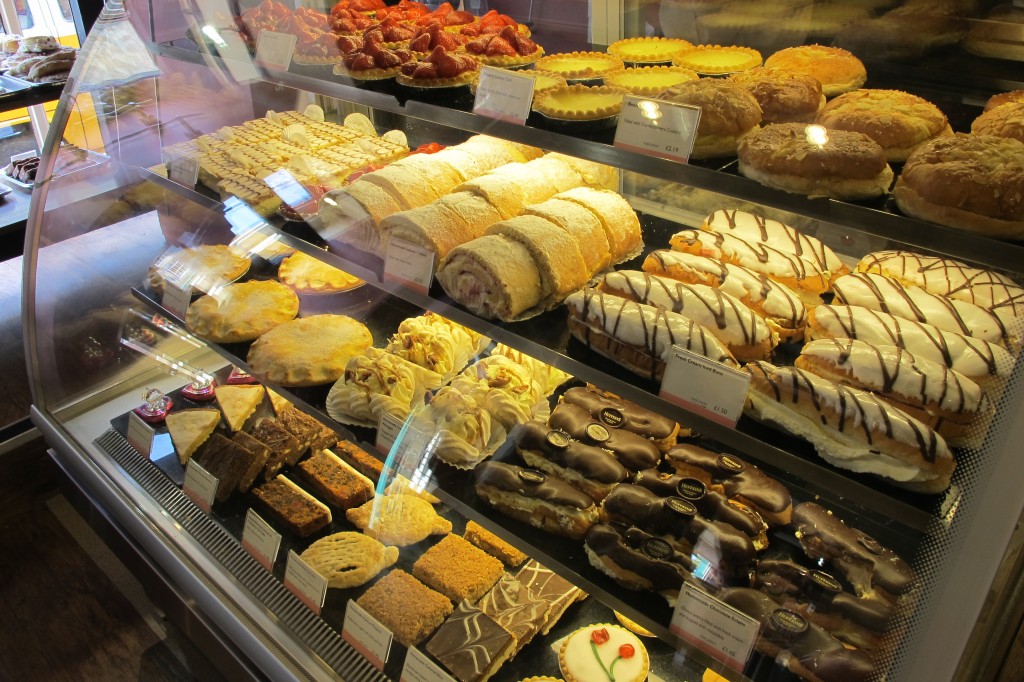 We grabbed an iced coffee and set off on foot to explore.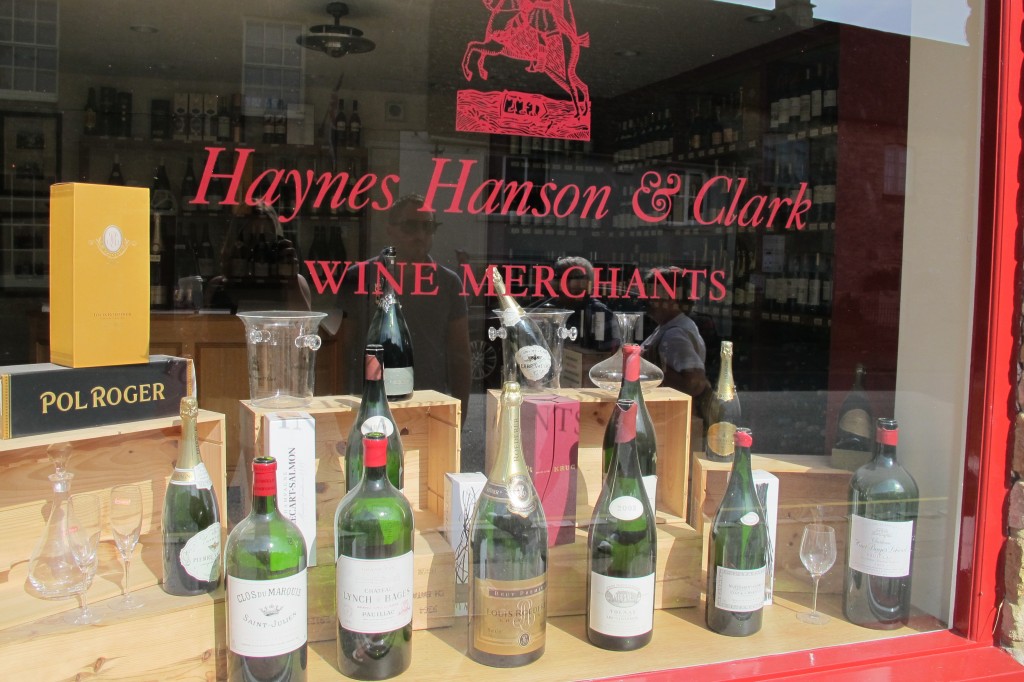 There are lots of unusual antiques dealers dotted through the high-street selling all sorts of unusual collectables like these giant champagne bottles.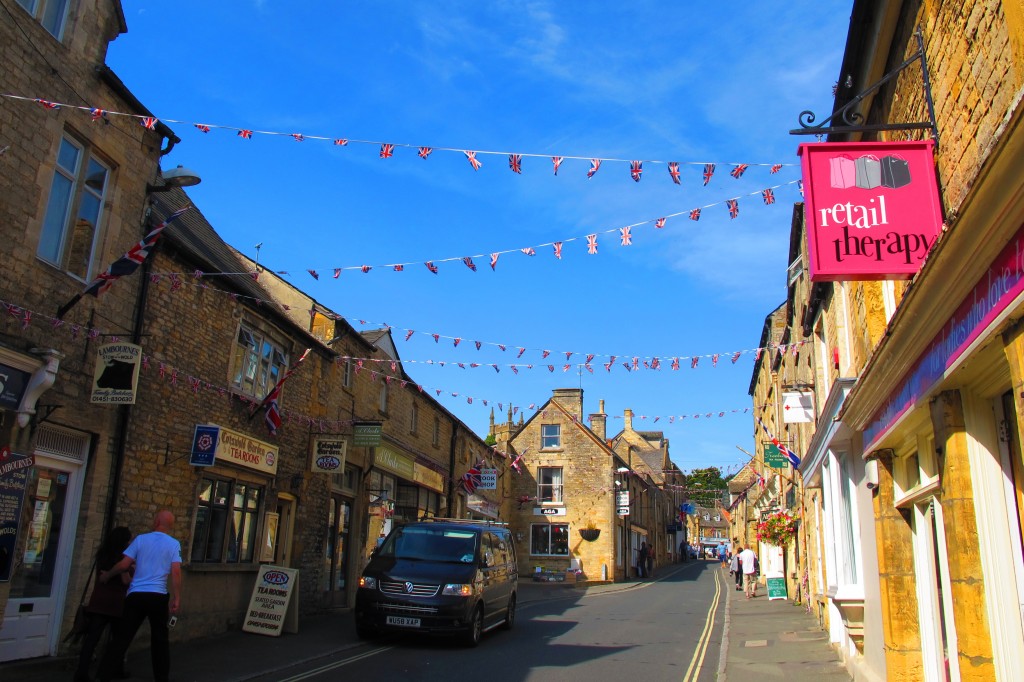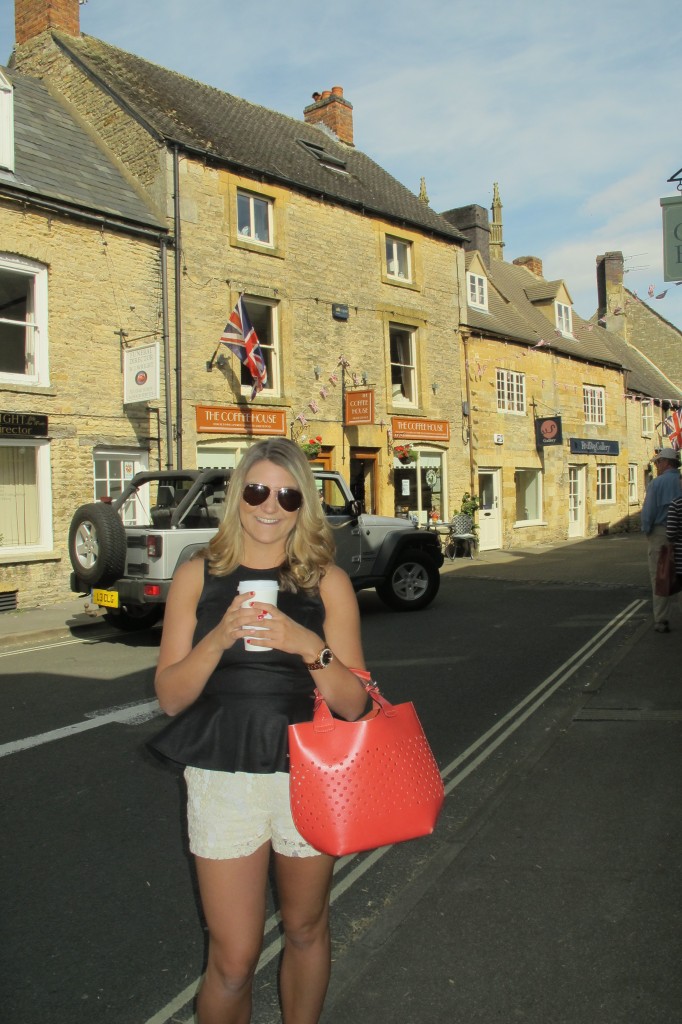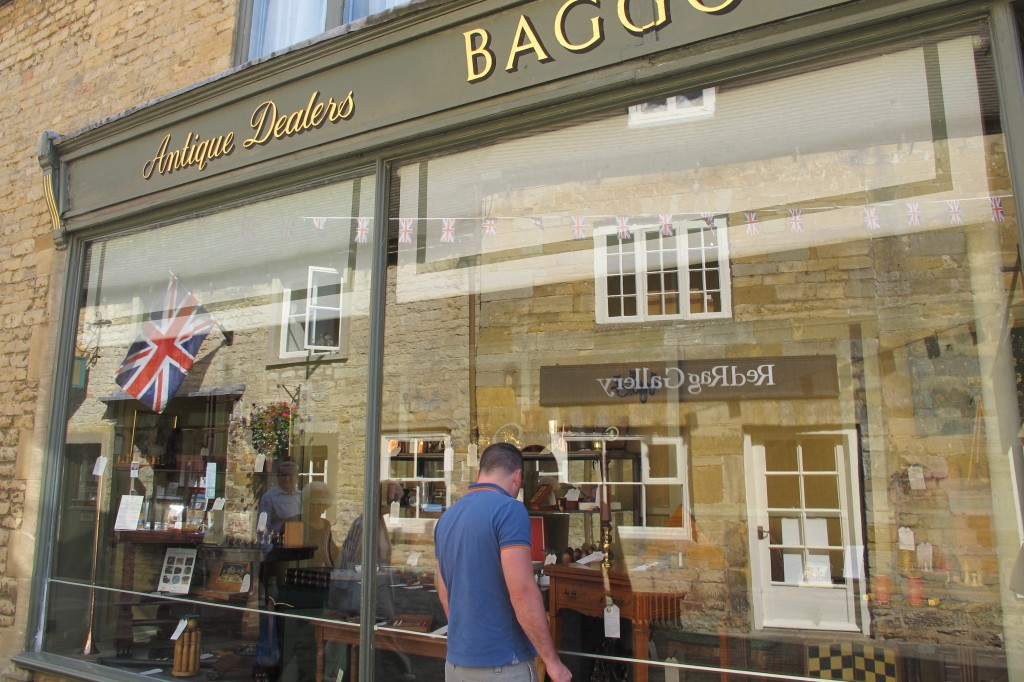 Scott found his favourite, an antique chess shop. Such a shame it was closed…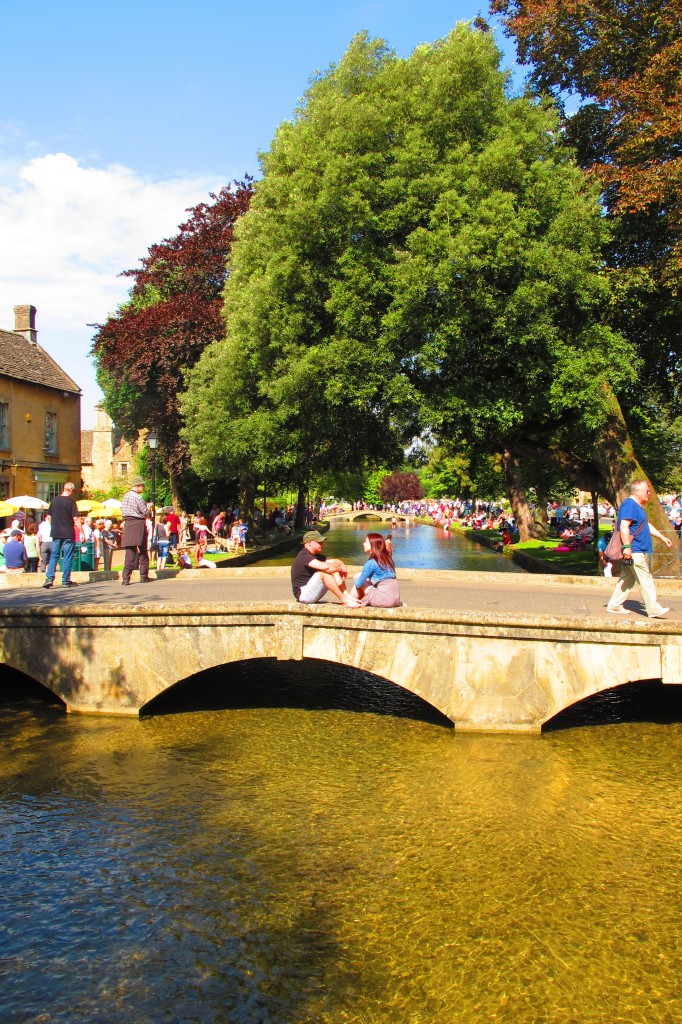 We then stopped in to Bourton-on-the-Water, nicknamed "Venice of the Cotsworlds" for its tiny bridges that cross the river.
It was bustling with locals who had gathered on the banks of the river with their children and dogs to enjoy the sunshine. It really was beautiful.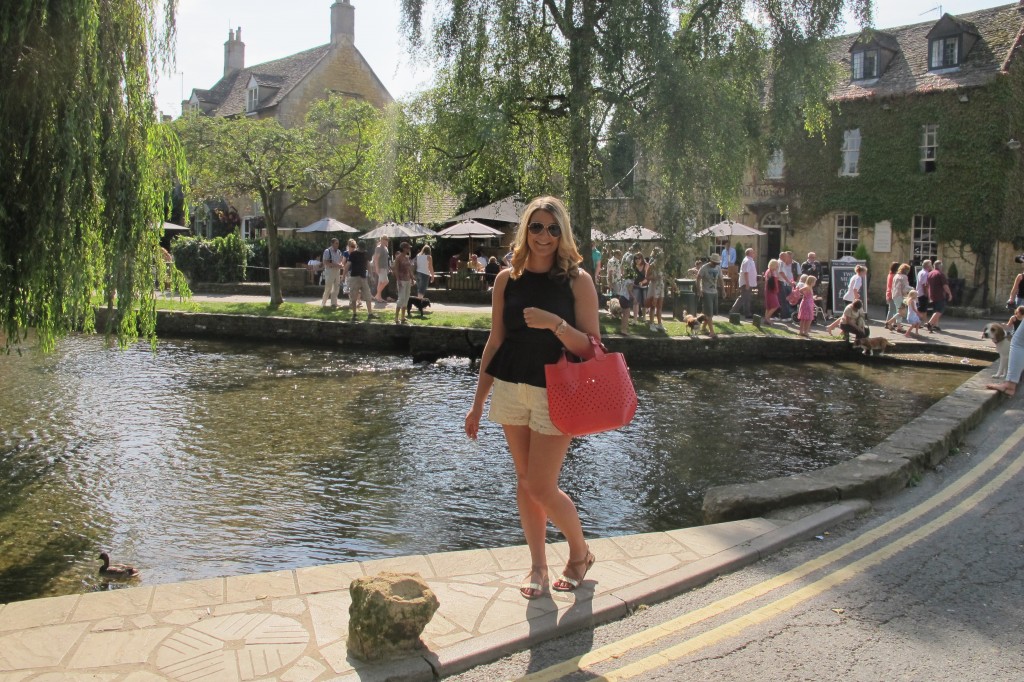 Our last stop before the looming "M" roads was Burford. This was our first taste of the Cotswolds on Friday night when we drove through, and we couldn't wait to come back and visit. Set on steep high-street, ivy climbs almost every building.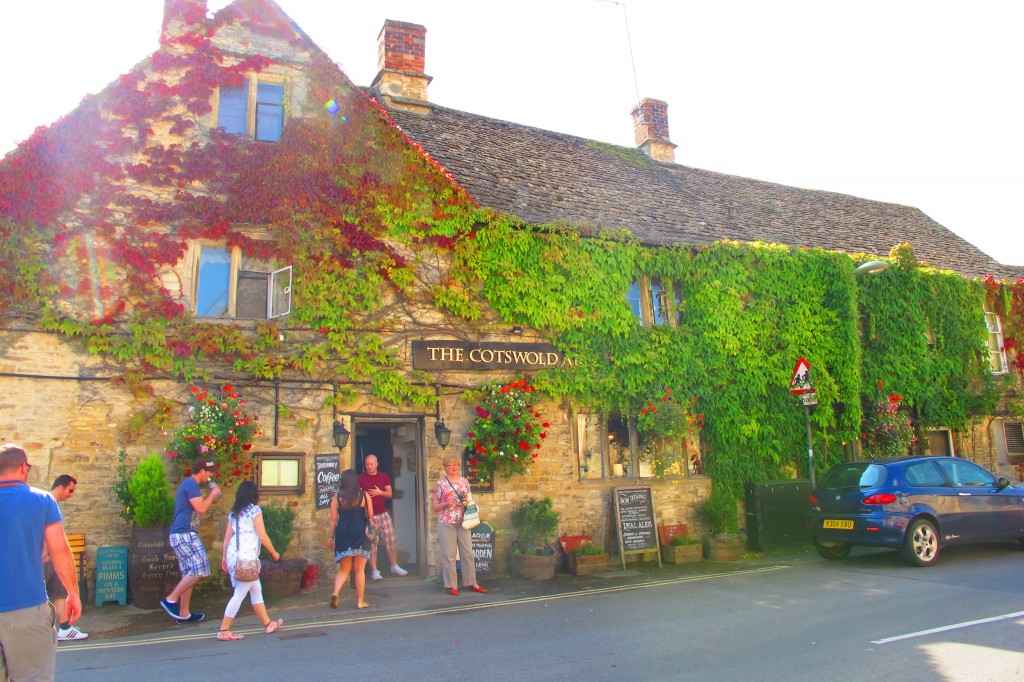 Fortunatley we found another Huffkins and decided to stop for lunch.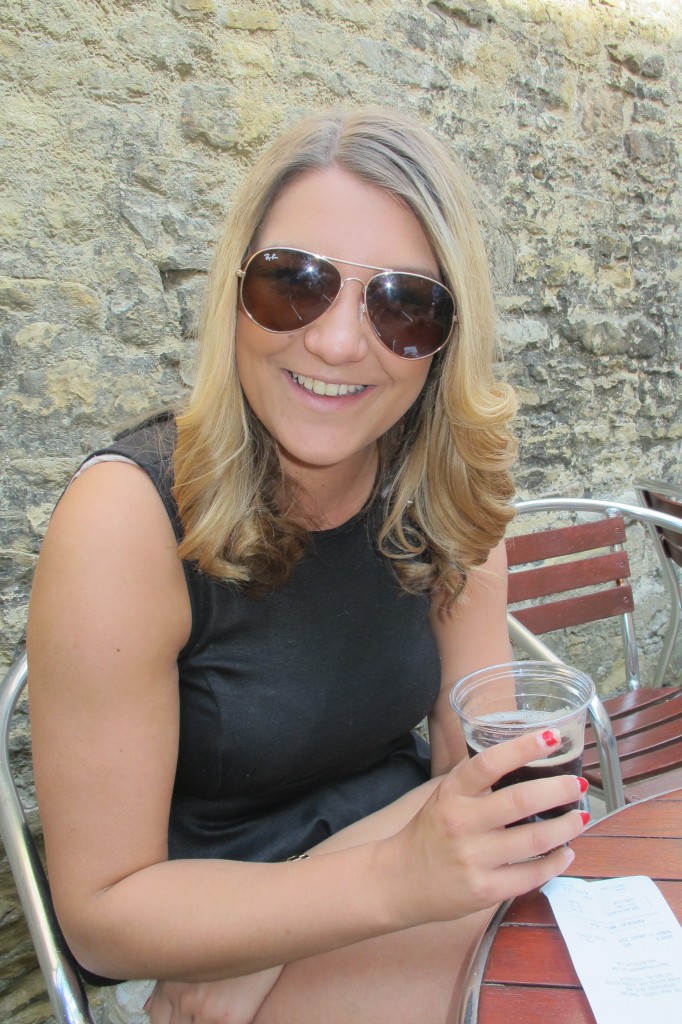 Of course we had the Club Sandwich.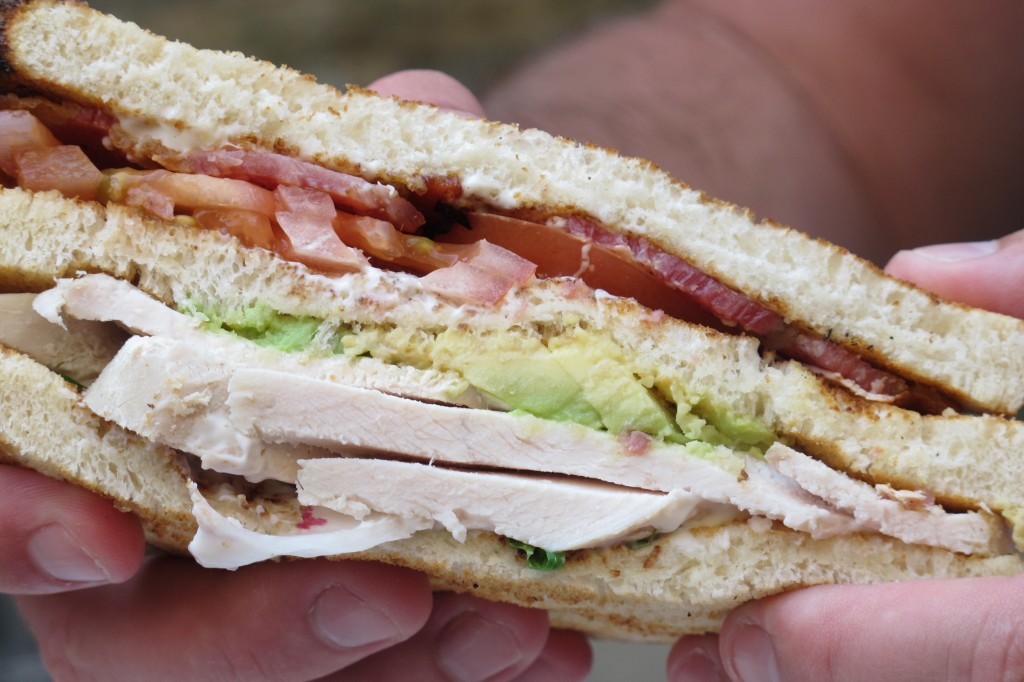 And a Chocolate Éclair and Chelsea bun for the journey home.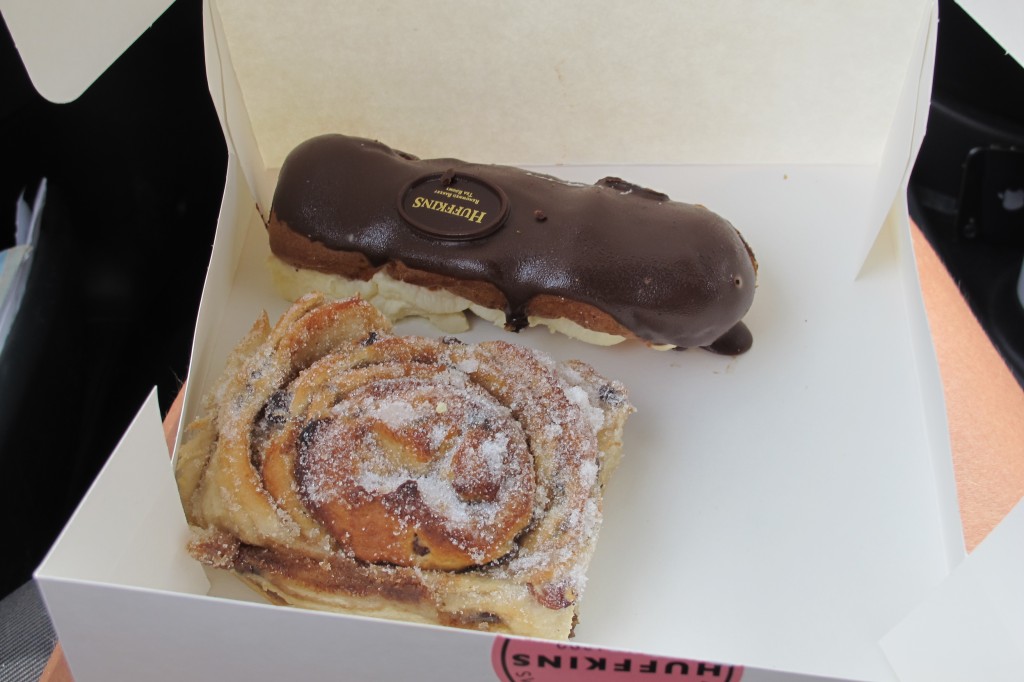 The Cotswold's are without a doubt the most picturesque place I have ever visited. I would recommend a trip there in Autumn, when the leaves are starting to turn and there is a cool breeze in the air. The smell of the log fires set the scene perfectly for an autumnal visit.