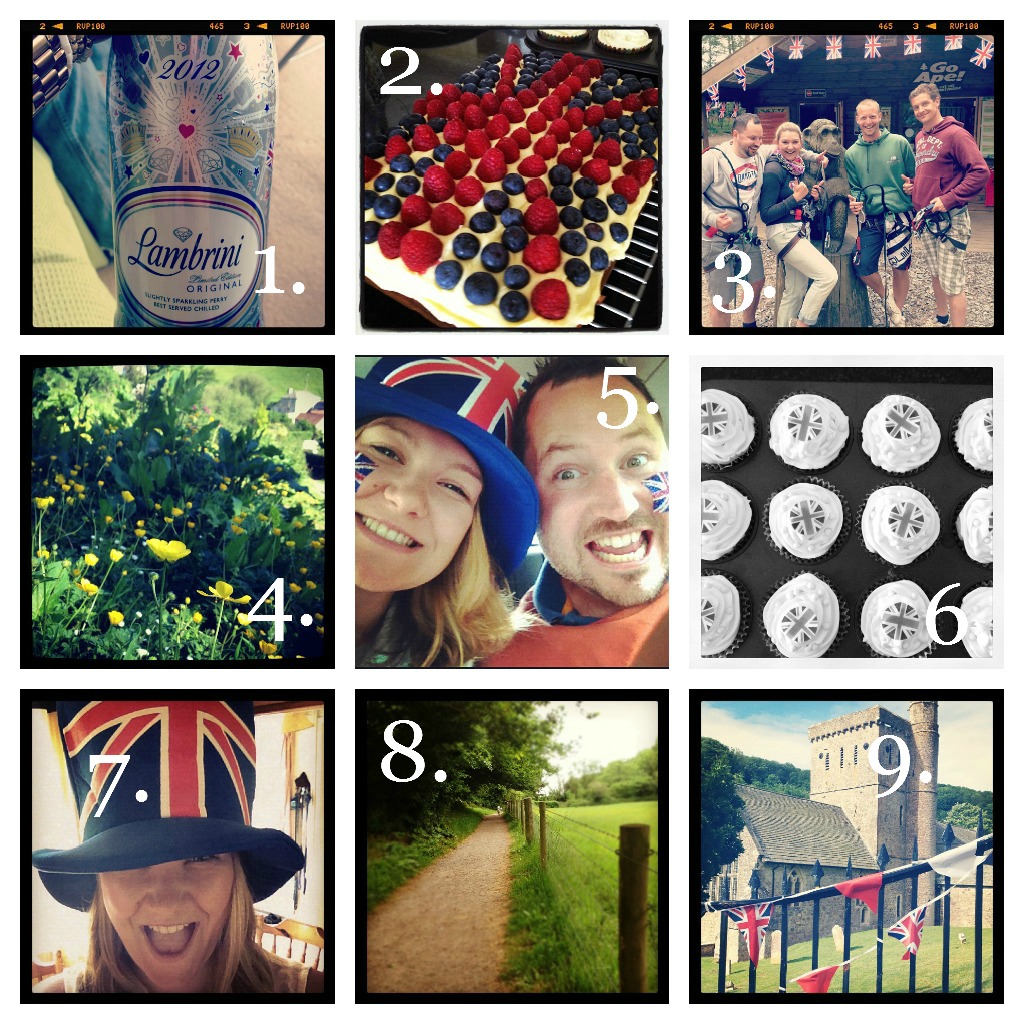 1. Bringing back naughty 16 year old memories. As I discovered, drinking Lambrini through a straw still leaves you in the same state.
2. Jubilee Tray Bake – before it was killed by death by dangerous driving.
3. The most fun I've had in a long time, acting like a monkey in the trees at Holden Forest's Go Ape.
4. Branscombe Buttercups
5. £1.50 Primark jubilee glitter tattoos. The best buy of the whole weekend, especially for the boys!
6. Jubilee Vanilla Royal Cupcakes
7. My Queen's Attire. Covered head to toe in union jack glory.
8. Branscombe – my second home and my true love.
9. Brascombe's church, in all it's historic glory.
There was something so idyllic about being in Branscombe for the Queen's Jubilee. The Saxon village seemed to come alive with monarchy spirit. Street parties and bunting weaved their way though the village, and it couldn't have been more perfect. Sunday morning was my favourite, we decided to take a walk into the valley with the dogs. The sun was shining through the trees as we trekked up the mudded paths to the top of the hill. The views are magnificent when you finally reach the top, gasping for breathe! The paths back down into the valley were lined with Buttercups and you could hear the bugs playing in the undergrowth. It was one of the nicest walks I had done is a long long time.
Long live the Queen.